A webinar can help businesses to create global communication with their targeted audiences. For brand promotion, sharing information, product update session or more webinar helps the most to convert potential customers into leads. And if your website is WordPress built, you can then choose the best WordPress webinar you should follow in 2023. Take a look!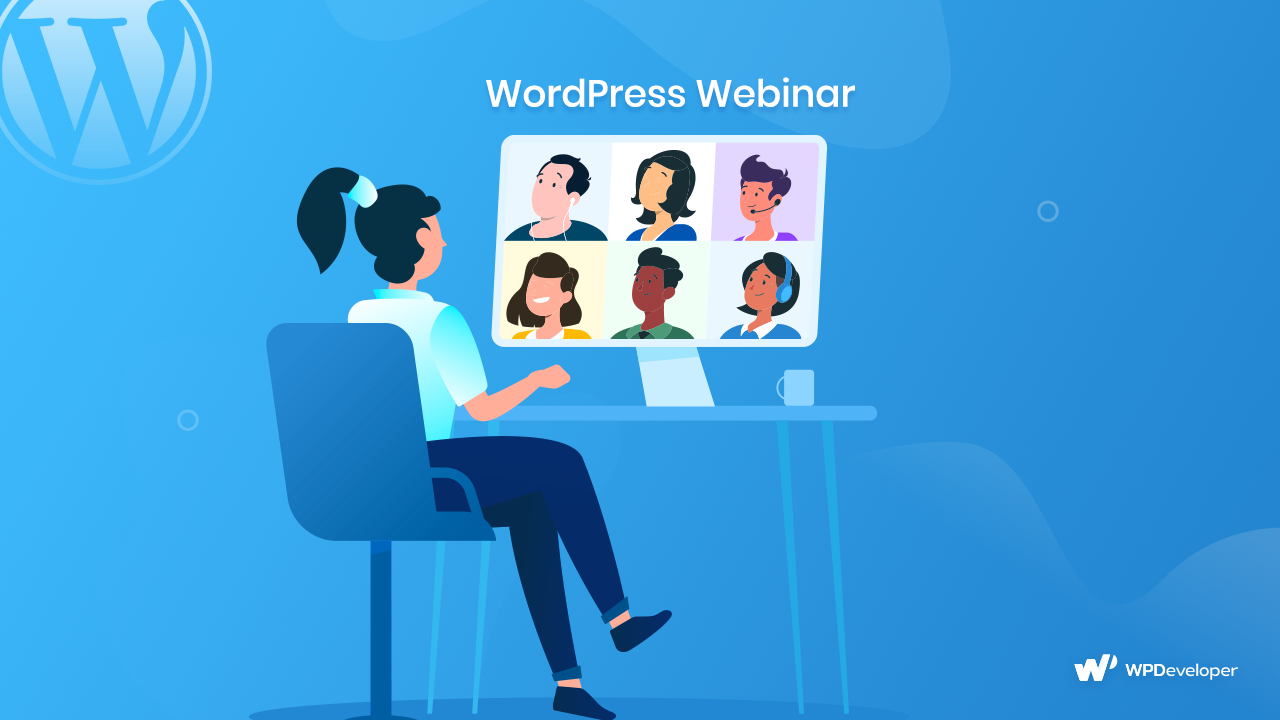 How to Choose The Right Webinar Platform For Your Company
Before choosing the right WordPress webinar platform you need to understand which purpose you want to accomplish. So you should first identify your needs and then plan for getting the best WordPress webinar solution. For example, you may have chosen an affordable or free webinar platform, but if it does not meet your purpose, audience, and goal then it can create hassles. Let's check out what you should take into consideration: 
Identify The Goal 
You should find out for which purpose you want to place your WordPress webinar event for product promotion, lead generation, product update, or a simple network-building event. According to this, choose your best webinar solution to get started with. 
Count Attendees 
Take a look at the number of attendees you want to invite for each webinar or planning to. Because the platform supports 20 audiences at a time might not be perfect for handling 1000 audiences. 
Interact With Attendees
When you have planned for webinars you have to interact with your customers, you can create a pool, share files, or anything. You have to look for whether all the updated features are included or not. 
Seamless Integrations:
You have to check out the integration with third parties like webinar solutions that are aligned with email marketing services, marketing automation tools, CRM tools. This is to help you make communication easier with your audiences. 
Analytics Support:
Advanced analytics support so that you can know your participants' activities, where you have to make improvements and all can measure easily. These are some basics that should be included in your webinar solution to work with.   
According to NitDit research "Over 70% of webinars boost sales, 11 PM & Tuesday is the best for webinars & more".
Top 10 Best WordPress Webinar You Should Follow [2023]
Let's now dig deeper into these top 10 best WordPress webinars. You should follow the 2023 blog and choose the best WordPress webinar solution right away. Take a look:
WP GoToWebinar: Smoothen Your Webinar Experience

WP GoToWebinar comes totally free for WordPress users to enhance the webinar experience that helps you generate conversions. It's easy-to-use and manages to host any type of webinar right away. It offers all exclusive features and integrations that can make you interact with your targeted audiences. 
WP GoToWebinar Highlights:
Showcase webinars in tables and calendars format. 

Use shortcodes to place your webinars & forms in the right place. 

Get Google reCaptcha support to eliminate spam registration & more. 
WebinarPress: Conduct Any Type Of Webinar Anytime

WebinarPress is another WordPress webinar solution to start with. Its specialty is despite being a technical person you can host any type of webinars, live online events, and automated webinars using this platform. This webinar solution is free and comes with fully responsive web pages that allow participants to use any type of device to confirm their participation. 
WebinarPress Highlights:
Collect real-time answers from participants.

Secure your webinar leads easily. 

User-friendly and flexible user interface.

Send email reminders to attendees.

GDPR is ready to secure participants' data. 
eRoom: Zoom Meetings & Webinar WordPress Plugin

eRoom is another advanced, free WordPress webinar plugin that helps you manage your webinar attendees smoothly sending multiple email reminders, notifications, and more using this solution. You can anytime create, host, and organize live webinars all by yourself by configuring its flexible interface. 
eRoom Highlights:
Effective for educational institutions, consulting firms, and remote businesses.

Manage video conferences, online meetings & chat sessions.

Use shortcodes to add meetings to any of your website pages.
Video Conferencing with Zoom – Mange Meetings, Recordings & More

Video Conferencing with Zoom is a free webinar plugin that helps you manage any type of Zoom meetings easily on your WordPress site. It is one of the most comprehensive WordPress webinar solutions for a meeting, managing attendees, and recording live webinar sessions and others directly from your WordPress dashboard. You can get this solution in both free & pro versions. 
Video Conferencing with Zoom Highlights:
Easily attached your WordPress post with Zoom conference

Mange webinars using shortcode

Powerful integration with WooCommerce

Help you import Zoom meeting from WordPress dashboard

Flexible, feature-rich & easy to use. 
WebinarIgnition: Live, Automated & Recorded Webinars

WebinarIgnition comes in handy for WordPress users to set up and organize their online live meetings, recordings, and more in advance. It's completely compatible with WordPress to manage your online events straight from your WordPress dashboard. It comes in both free and pro versions. 
WebinarIgnition Highlights:
Professionally designed page templates to design your webinar pages.

Set up & customize your complete webinar page with full freedom. 

Manage complete sales funnels with registrations, confirmations & more.
Jitsi Meet – Manage Branded Webinar and Video Conference 

Jitsi Meet is the simplest WordPress webinar solution to host virtual branded live webinars, meetings, conferences, online classes, video calls, and more from your WordPress dashboard.  You can create a custom meeting post type to organize smooth online events and others.  
You can also use the Gutenberg block to add the meetings to your pages or posts. The individual meeting and discussions can be used as a post. This will be. big advantage if you have the tutorial type of webinar regularly that can be used as a post to drive traffic to your site. This webinar solution is free & pro for both types of users. 
Jitsi Meet Highlights:
Simple & easy-to-use interface.

Compatible with Elementor & Gutenberg blocks.

Easily convert webinars to WordPress posts.

Create & manage branded webinars with full freedom. 
Now It's Your Turn To Explore!
You can pick any of these free or premium WordPress webinar plugins to have a blast in 2023 and further get a complete solution. Check each feature to enhance your online live events, brand promotion, and user interaction, and boost conversions. Hope you find this blog helpful, now let us share your opinion by commenting below. 
Bonus Tip: Read More Trending Blogs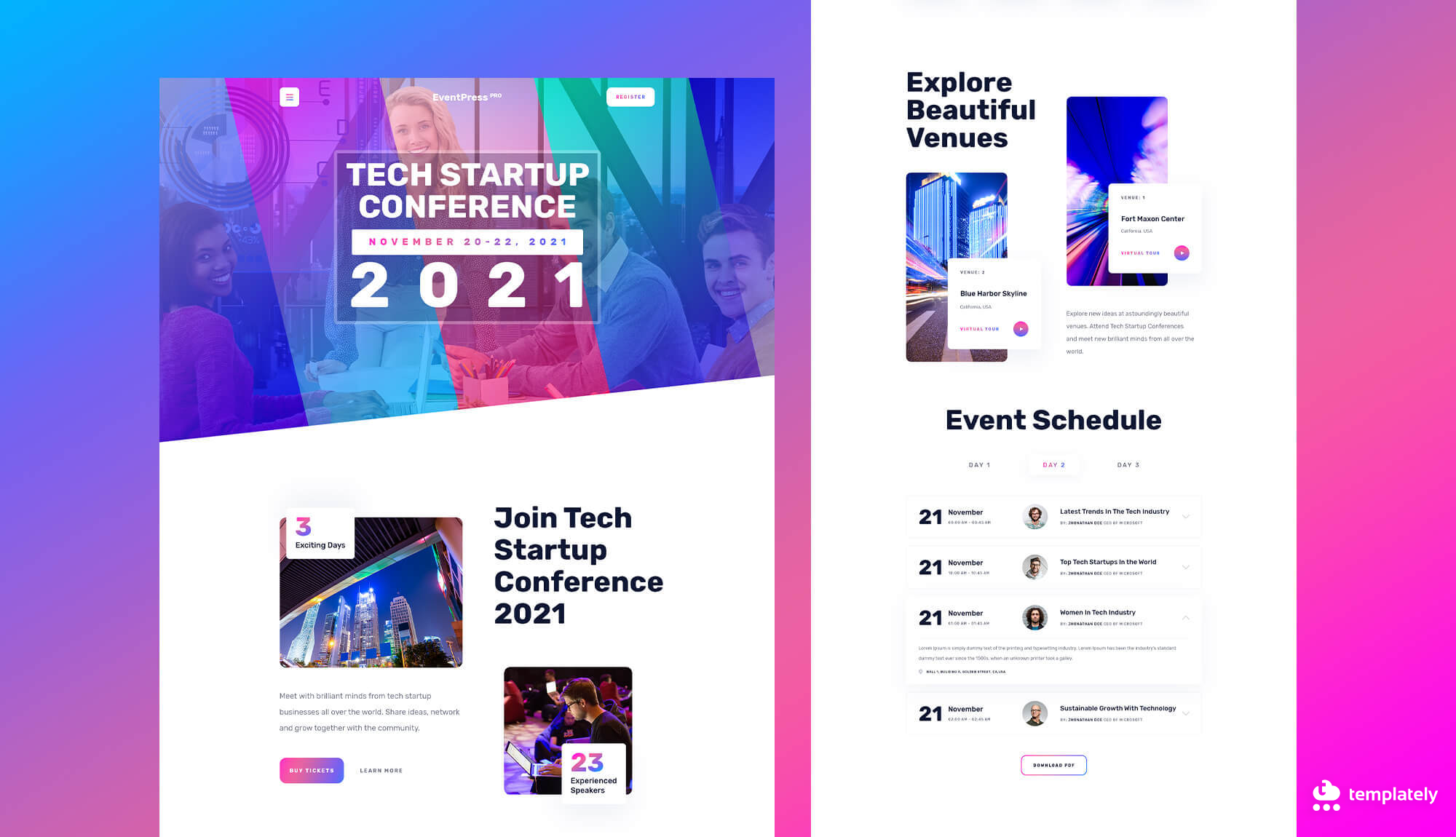 If you want to read more blogs like this subscribe to our blog and join our Facebook community for more details.