Another achievement unlocked! We are extremely thrilled to announce that BetterDocs just crossed 30,000 happy user milestone and has ranked as the most popular WordPress knowledge base plugin. We wholeheartedly thank you for letting us come this far.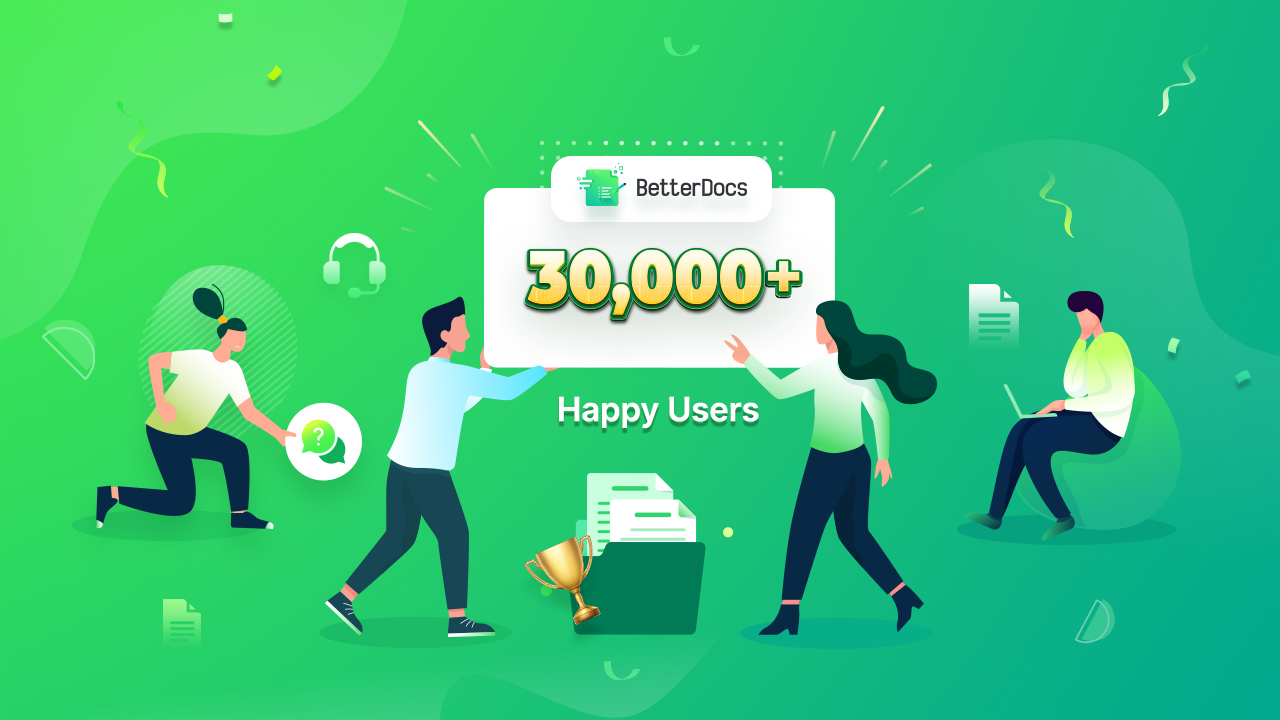 Since the beginning of its journey, BetterDocs has introduced advanced features for its users to work more efficiently with their documentation. We are delighted to be able to reach this milestone in such a short period of time!
People from all over the world are using this plugin to power up their documentation site currently. This is a significant accomplishment for our team, and the love and support we've received from all of you has genuinely humbled us.
🎉 BetterDocs – A Powerful WordPress Knowledge Base Plugin With 30K+ Users 
Since 2019, the BetterDocs team is working tirelessly to offer the best to its users by introducing groundbreaking features to increase its usability. The user count has surpassed our expectations in just a few years. The newly introduced features have made documentation much easier and seamless.
BetterDocs knowledge base plugin provides everything you could possibly need to create an attractive, structured documentation page, from a range of stunning, premade templates to an easy-to-use built-in customizer and much more. Instant Answers chatbot, documentation analytics, sticky Table of Content, advanced Live Search, and many more features are available with BetterDocs.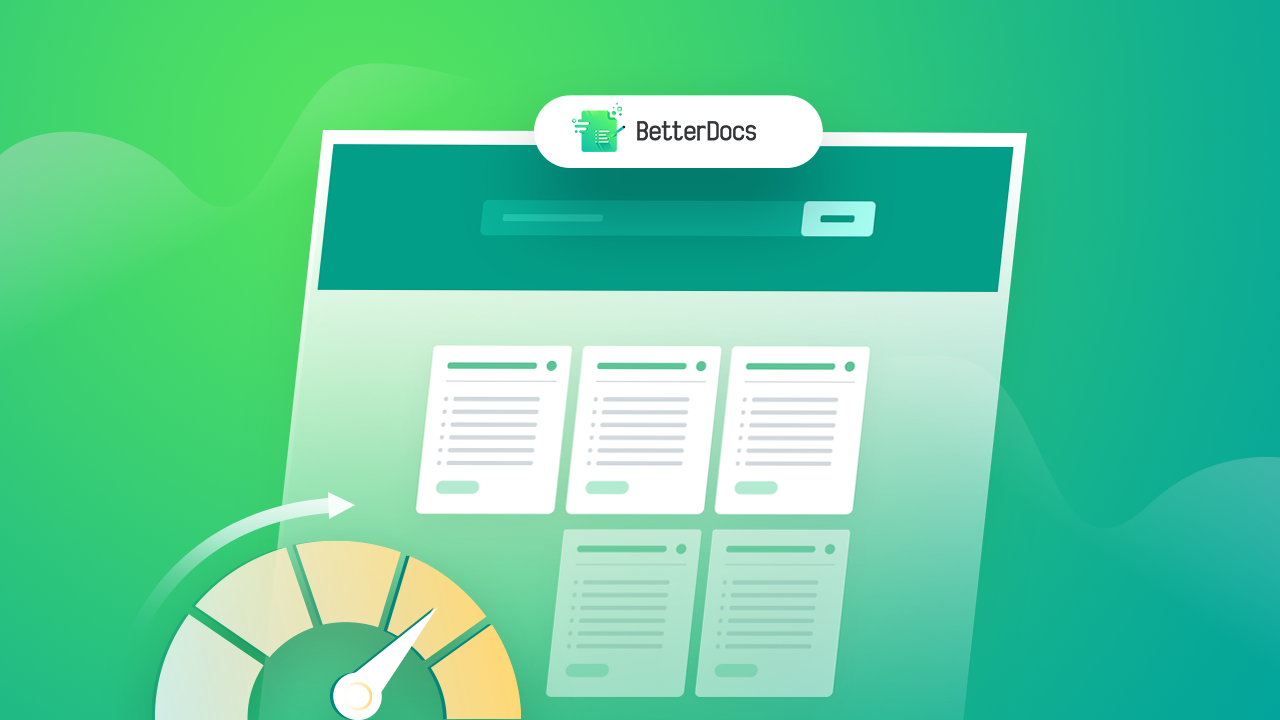 During this time period, the BetterDocs team has scrutinized the needs of all its users from their feedback and testimonials to understand what features they might be looking for and developed the plugin likewise. That's why we are grateful to you for making BetterDocs even more successful as a documentation plugin by giving constant support with your feedback. 
Besides multiple knowledge bases, role management, documentation templates, and Elementor widgets, we have introduced more advanced features for our users. This team's persistent bug-fixing approach has also improved the plugin's usefulness. 
As mentioned earlier, how our BetterDocs community is growing day by day, here are some customer satisfaction proofs from the recent weeks. You can read more than 100+ testimonials from customers from all over the world on BetterDocs' WordPress.org profile. We have included some testimonials to show you why people are most satisfied with this plugin, be it for the plugin features or the support they get from the BetterDocs team.
✨ Special Mentions From Popular Sites For BetterDocs
Not only users but we have also been recognized by top publications in the industry for being one of the most advanced WordPress knowledge base solutions.
In the past few years, BetterDocs have been recognized by WPBeginner, WP Manage Ninja, GreenGeeks, and so on. This kind of support has also made our BetterDocs community grow double. The most recent mention was from Elegant Themes which featured BetterDocs in their top 8 choices of best documentation plugins.
Popular Websites That Have Used BetterDocs For Documentation Page 
Some of the popular websites have built their documentation pages beautifully by making tweaks here and there. You can take inspiration from their websites and see how you can also customize your documentation page using BetterDocs plugin. 
🔥 BetterDocs Recently Released Advanced Features
BetterDocs version 2.0.7 has some amazing features that will enhance your knowledge base creation journey even better. Let us explore all the recent features that you must know about.
Sort Your Documentation Using BetterDocs Shortcodes
To enhance the user base of BetterDocs, it has introduced a shortcode feature so that you can easily customize your WordPress knowledge base. For example, you will have the choice of using any of the following shortcodes: Category Grid, Category Box, Category List, Search Form, and Feedback Form.
Create Internal Knowledge Base Using BetterDocs Latest Update
We recently updated BetterDocs and included a new feature called internal knowledge base. People can use this feature to create password-protected documentation for their team members. You may now make crucial documentation available to only a set of WordPress users based on their responsibilities.
Build Your Stunning Knowledge Base Using BetterDocs 
BetterDocs is the most popular WordPress knowledge base plugin, which makes document creation and management simple. Get in touch with us in the comments section and let us know what you think about BetterDocs hitting this milestone. Subscribe to our blog to remain up to date on all things BetterDocs, and join our Facebook community to stay connected.