If you are running a WordPress blog site, then custom post types would be the most important feature to know about to extend your experience. WordPress has two most used built-in post types that are posts and pages. Rather than that, Attachments, Revisions, Navigation Menus, Custom CSS, Changesets Posts are also there.
But sometimes you need to display different types of content that won't be a part of any website page or post. You have to publish additional types of contents like Movies, blogging coupon deals, Testimonials, Reviews, WooCommerce Products, Events or Portfolios in a separate section on the website. This is not included in any particular pages or posts and that problem is solved by custom post types. So for that, several types of plugins are available for WordPress. Among them, we will use the CPT UI and Advanced Custom Fields (ACF) plugin to serve our purpose.
Not only that, now you can exaggerate your experience easily by showcasing custom post suing Elemetor page builder. All you need is to engage with the blog from last to know the whole process.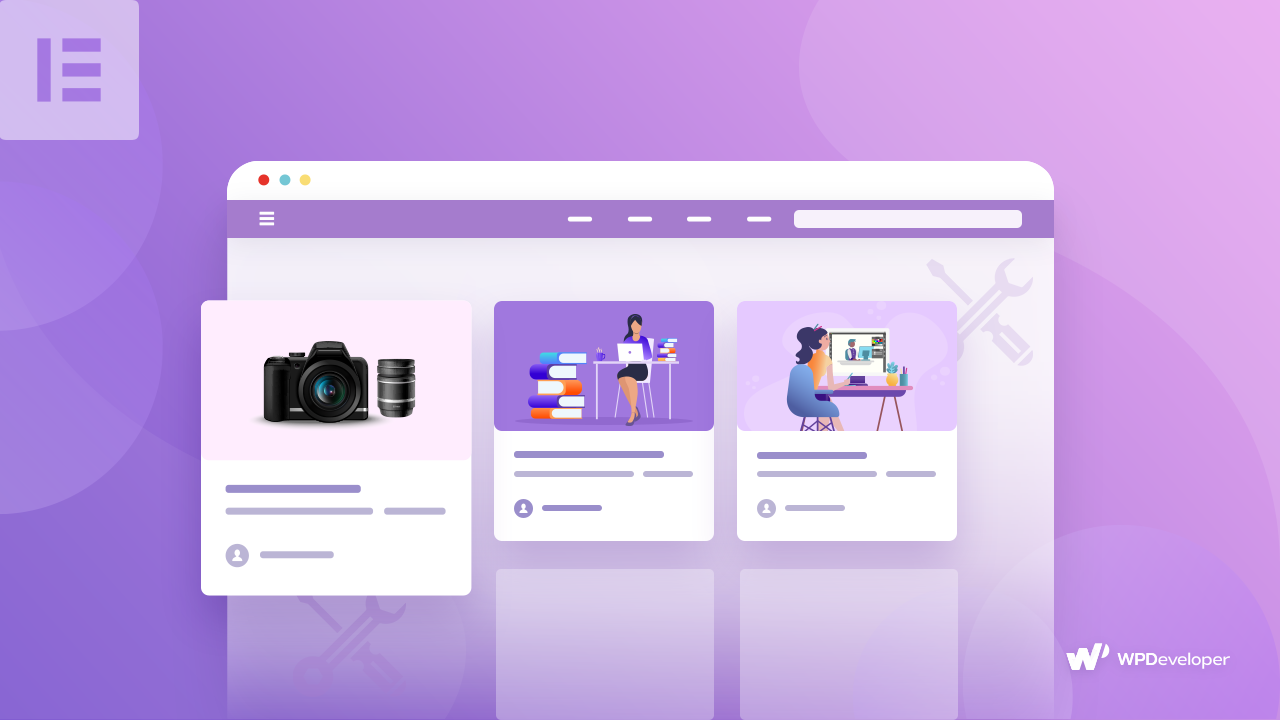 Why You Need Custom Fields and Custom Taxonomies?
Custom posts can include custom fields and custom taxonomies. These two elements can enhance post types even more. Suppose you have created a blog deals post, that time you need to create custom fields that will help you to display your author bio or except. So for this reason, some custom fields also included in posts types.
Not only that, when you are using the custom post and custom fields, you also feel the necessity to sort that post on different topics or categories. Custom taxonomy is used to insert the custom categories or topics under any custom page. Mostly taxonomy knows as tags and categories in the WordPress site. Suppose your post is all about displaying the latest movie information on the website, that particular movie names could be categorized under fiction, comedy, romantic or other types to sort your custom page information in a different custom taxonomy. In this way, it will help your visitors or reader to sort any custom post information in an organized way.
Why Use Elementor To Create Custom Post Type?
Without any further discussion, lets jumped into the topic. In WordPress Custom Post can be created by many available plugins but as we earlier discussed CPT UI to create the post and ACF for creating custom field and taxonomy. In Elementor, you can easily design and style your post type. It's not mandatory you have to use these plugins, you can use other available plugins to fill your desire. What Elementor will do, it will help you to decorate and organize your custom post type beautifully in the WordPress site. Then you can attract your site visitors at a glace with an attractive look.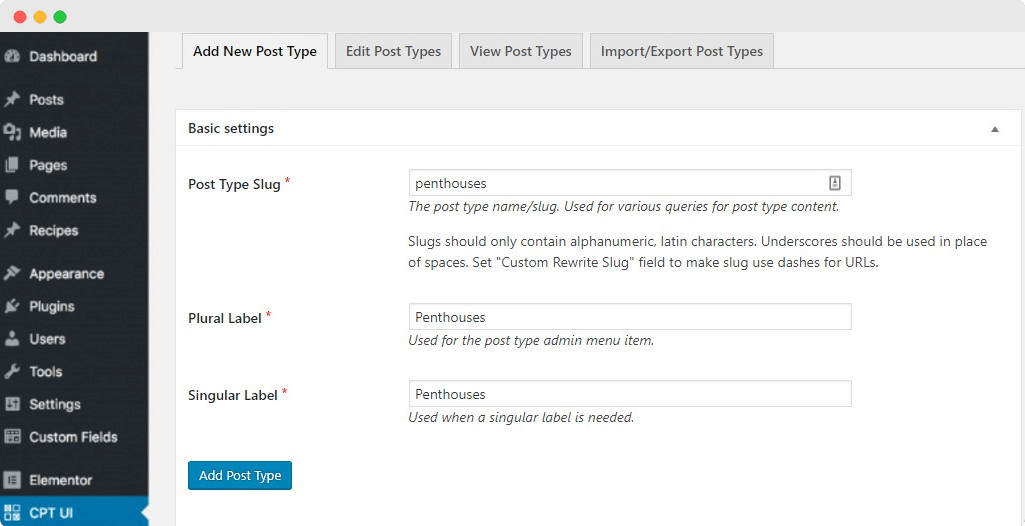 First, you have to create a custom post with CPT UI. Suppose you are creating a penthouse page for your travel site. In that time, you have to add post type and fill the required fields and just press the Add Post Type to publish it. This will create your post within a minute.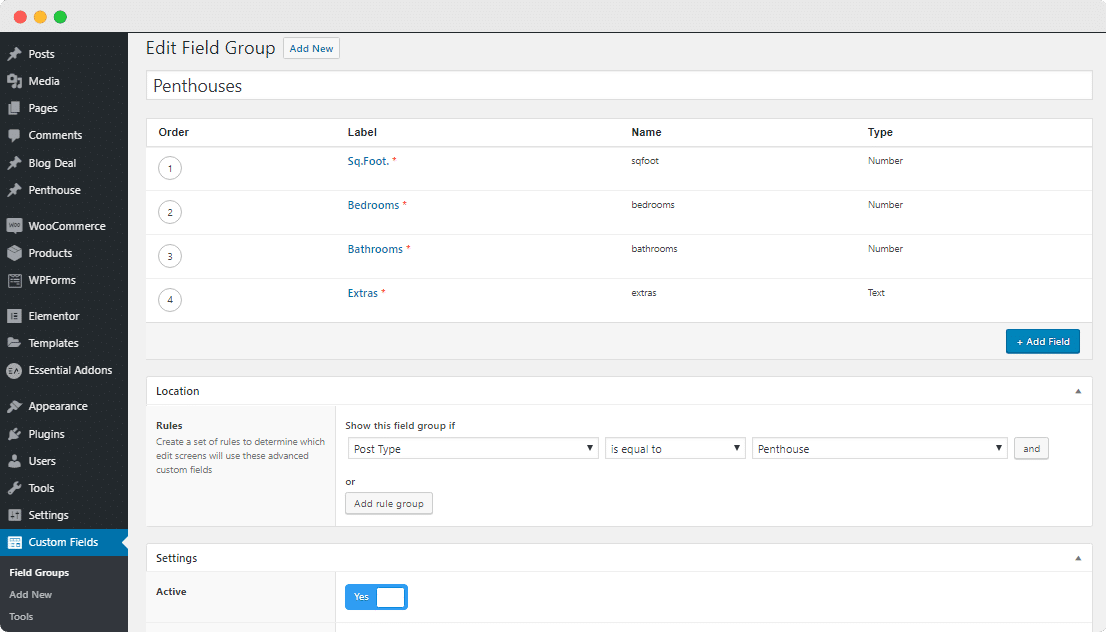 Again by this, you can add the custom fields by ACF plugin. There you have to insert the field group name and add your desired custom fields name. Then you have to select your post name from the location section to add these fields on your custom post in a separate section.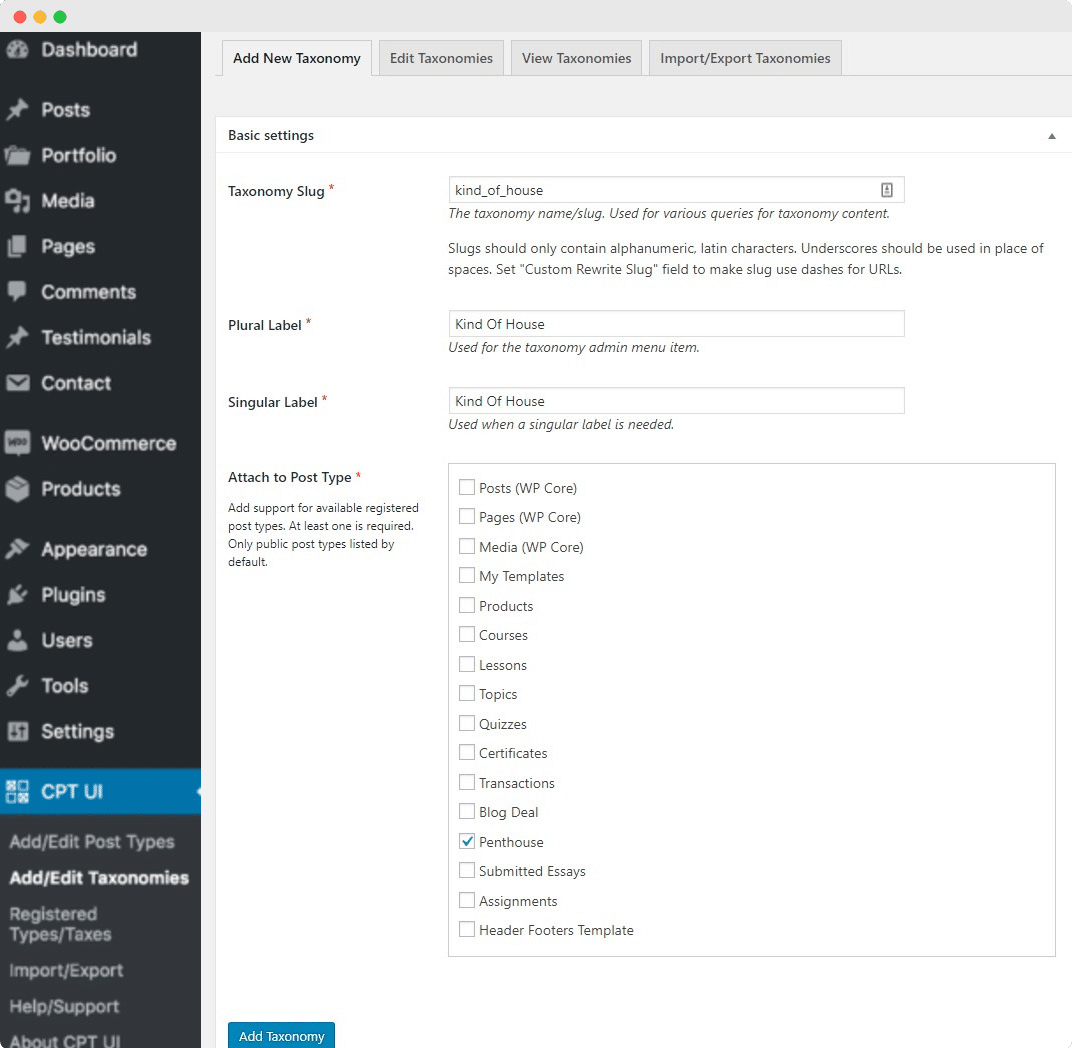 For example, here you add four custom fields in Penthouse field group and select post penthouse to display the fields in custom posts. By this, you can fill up your posts additional essential information in these separate sections to organize the overall post type.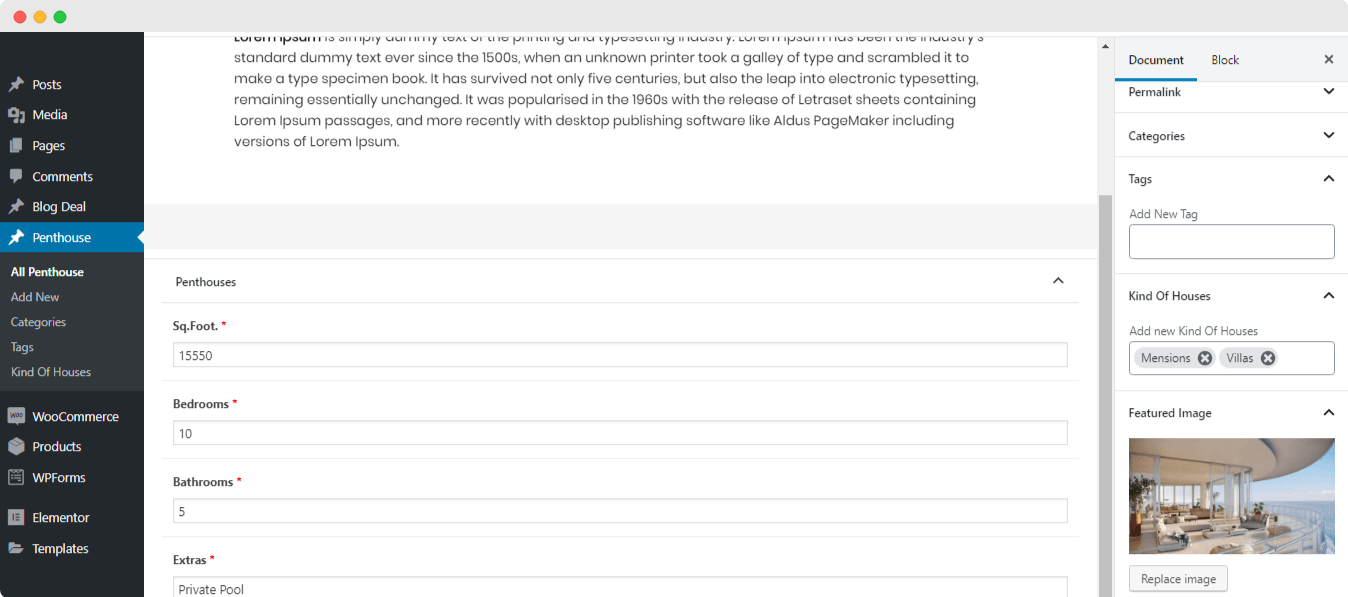 Lastly, you can add taxonomies to sort your custom post types. You just have to press add taxonomy to add your desired types to categorize your post type into that. It will showcase your taxonomy field just under the category and tag filed of your custom post.  Below, you can see that the Penthouse post consists of the taxonomy field Kind Of Houses. So you can add as much as taxonomies to filter your posts as your desired.

Now you are ready to explore your custom post type on Elementor page builder to decorate and organize it amazingly. You can easily showcase your post type on your WordPress site just by following some simple steps. Let's find out the quick steps!
Showcase Custom Post Using Elementor 
In Elementor, you just need to select add the new template and showcase your custom post on the website. There you can organize your post list in archive form, any single page or others. If you want to create a single page, you just have to select single page option from the template type. Not only that you can select pre-made templates or manually you can design your custom post.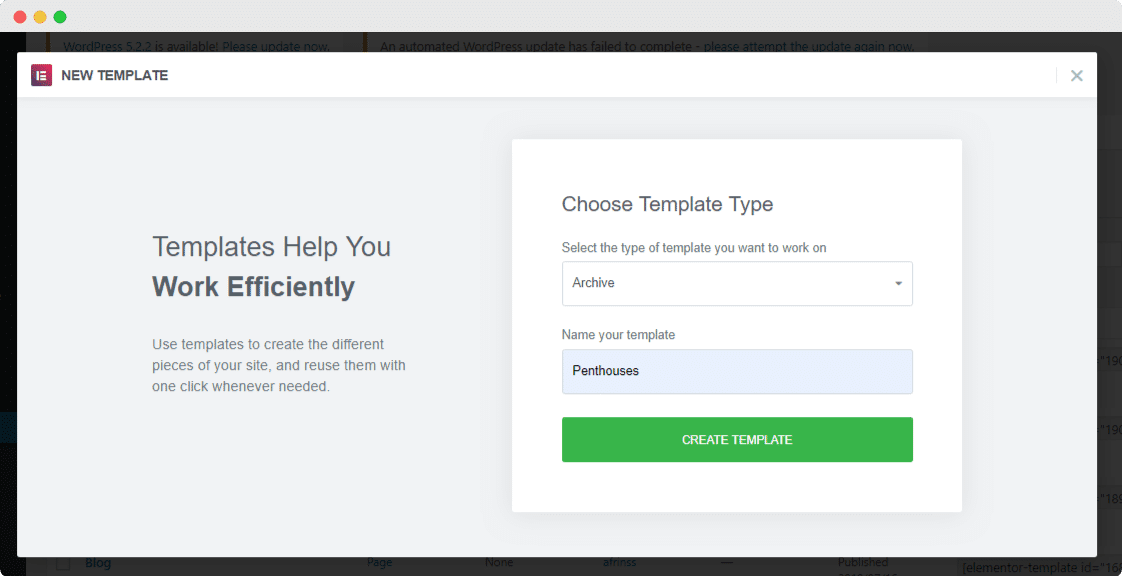 here, if you want to showcase your custom post in archive form, just select the Elementor Posts element. After that, you just have to change the source from the query section. Like here in the source section, you will Penthouse option. Just click on it and you will get your custom posts type in an archive form. Then you can style each section, add an extra header for more clarity.

If you want to create your single page to showcase your custom post type, suppose for Penthouse post layout you have to select the layout option image section>Dynamic part and choose featured image. It will showcase your post featured image on that section. Also, you can select Title element and it will automatically drag your post title on it. Not only that, you can choose the Icon Box element, choose the perfect icon for your post, select ACF field>Penthouse>choose custom fields that you add previously from the Title & Description section. It will visualize the information you insert into your custom field. Then you can design and style each section as per your desire.
Again, you can choose any Elementor elements, you just have to select the custom post type option and it will drag the information in that section and organize your post amazingly. In both cases, if you use Google Map to showcase your organization like here the travel destination place you can use advanced EA Google Map to showcase your ultimate location beautifully on custom post. If you want to style it knows more you can check out the EA Goole Map blog.
Wrapping Up
People out there sometimes feel complex about creating a custom post, the overall concept of it and the way they can create and publish it for WordPress site. Now, it will be very simple and the easiest task to create posts quickly with Elementor that will serve your purpose.
So, what are you waiting for? Let's create your first custom post with Elementor and commenting below to share your opinion or give us feedback!