After reaching 1 Million downloads in WordPress.org, our team decided to go all in on a single idea and commit to something bigger and better than we had ever built before. We decided to release Essential Addons 3.0 to reinventing how addons for Elementor works, reinventing ourselves in a way that would change the page building experiences for our customers.
Today, we are incredibly delighted to announce the release of Essential Addons 3.0. We firmly believe this new release is going to be an absolute game changer by providing incredible site-wide performance improvements.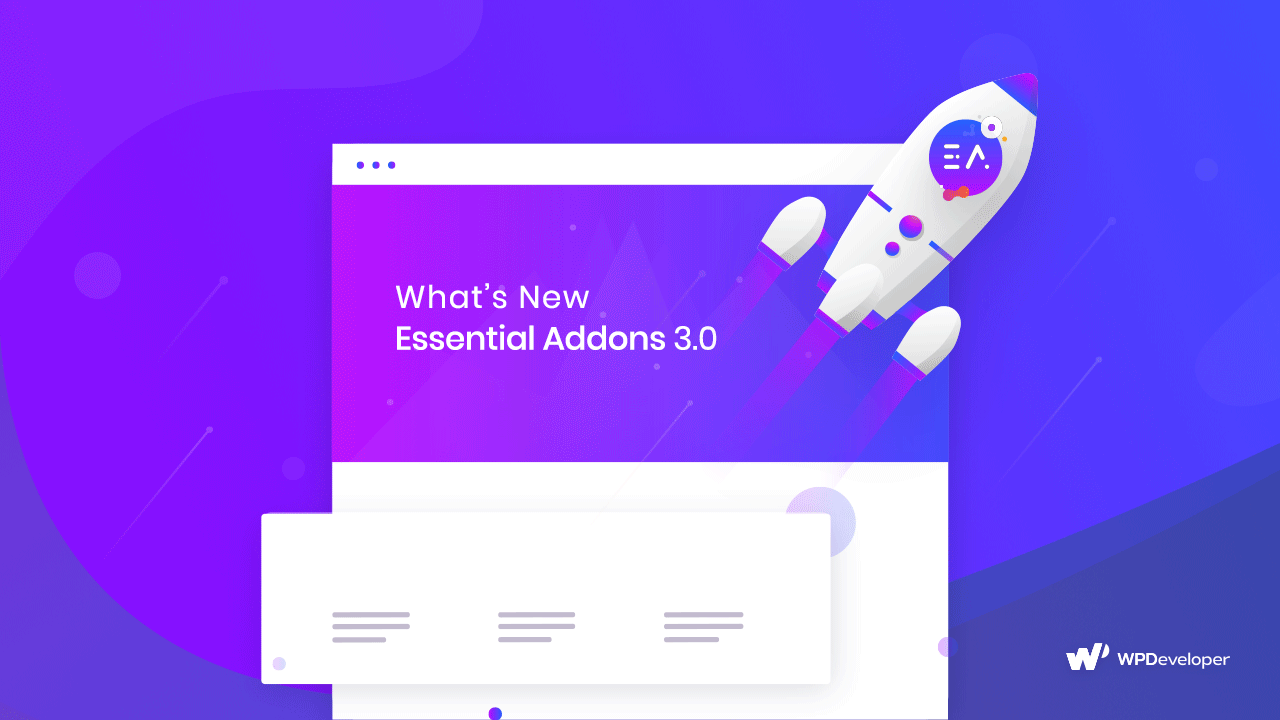 After hitting 1 Million Downloads, we promised that we will be bringing something big in the coming future.  Thanks to the constant support & feedback from our around 200K+ active users, the moment you all have been waiting for has finally arrived.  To summarize, we have completely overhauled our entire plugin & took it to a completely new level. So without further ado, let's get into more details on what you can expect from Essential Addons 3.0.
Experience Blazing Fast Speed

Imagine getting lightning fast speed on your website? Well, that's exactly what Essential Addons 3.0 is offering by optimizing the overall plugin. With these latest changes, only the scripts of the elements you are using on a particular page will be loaded. As a result, it won't load any unnecessary files that you are not using on the page. Thus, you will get a massive performance boost & receive blazing fast site speed. In the process, you will get to enjoy the Elementor Page Building experience to the fullest.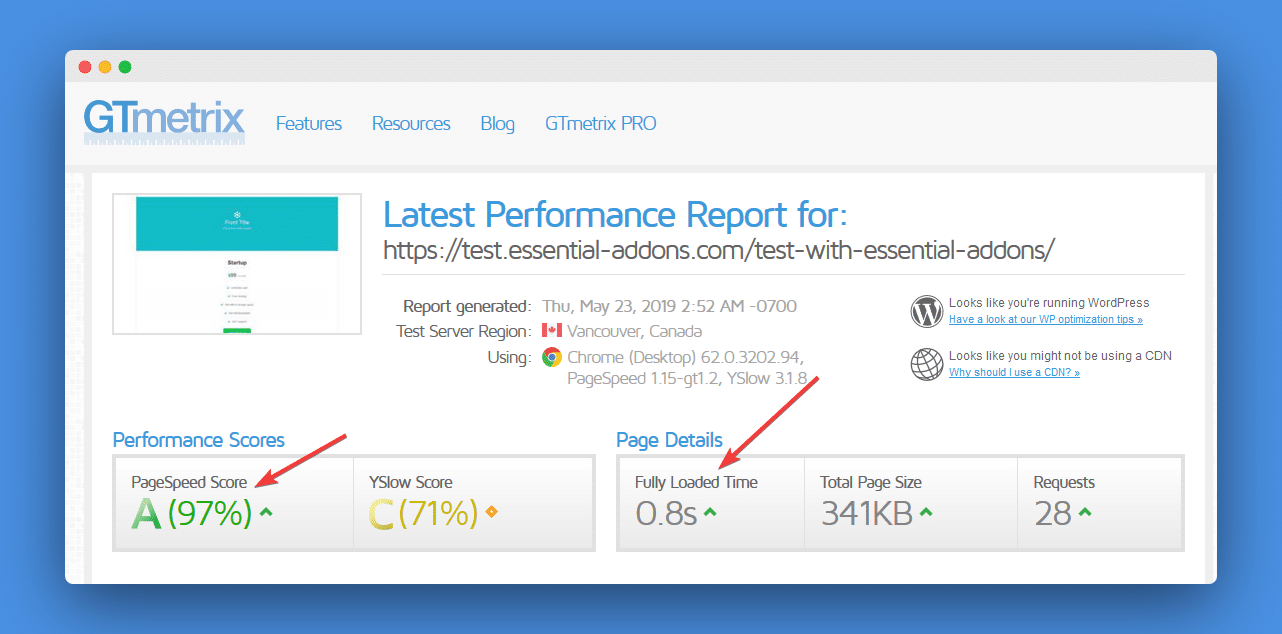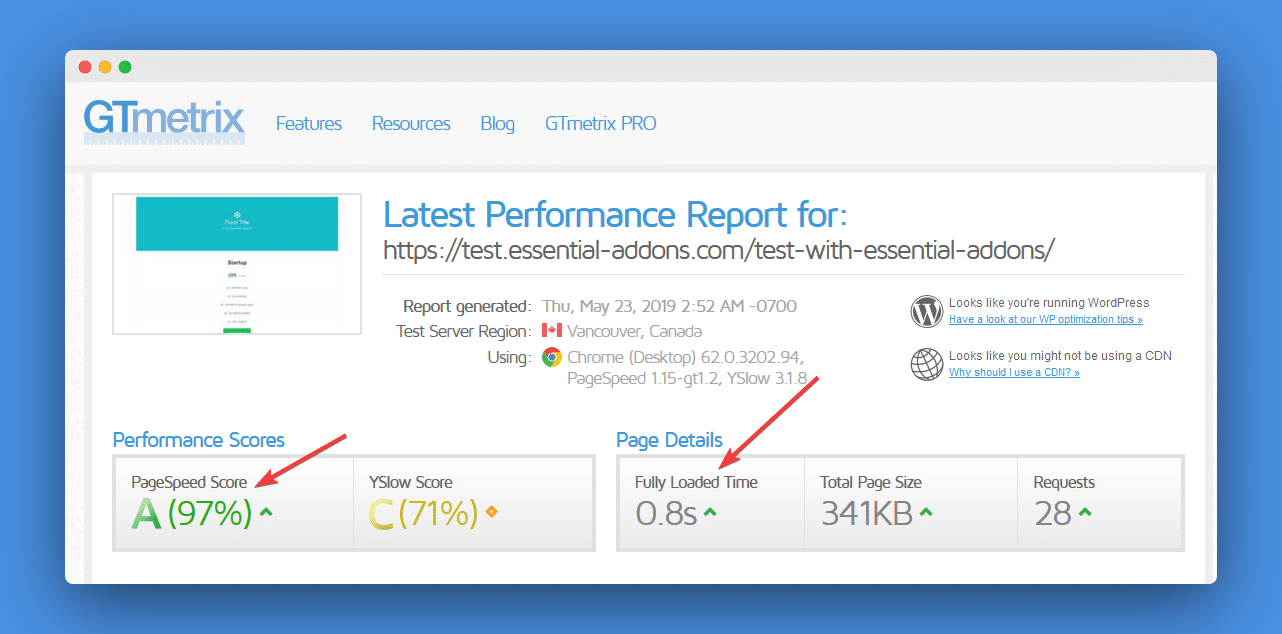 Best Performance Among all the Competitors
Introduction of Essential Addons 3.0 is bound to make the Elementor web designing experience smoother than it ever has been. The most impressive thing about the new update is that it will provide better performance than all other Elementor Add-ons available in the market as well. By changing the core structure of the overall Plugin, we have reduced the number of scripts that will be generated on your site to an absolute minimum. So, it will massively improve the site loading speed. This incredible piece of work hasn't been implemented by any other addons. So, you will definitely get to experience the Best Elementor Page Building performance using Essential Addons for Elementor.
Revamp of Our Entire Structure
Earlier this year, we had already made some huge changes in the Free version by optimizing the entire plugin. The response we have got from our users was already overwhelming. It has been a major success according to the positive feedback we have received. So, it has certainly inspired us to move on and to do the same for the Premium version as well. With the new release, you will now be needing the Lite version to use the Pro one. Now you will be able to take your page building experience to a whole different level.
Merging of Free & Pro Version
In the new release, we have merged the both Free & Pro version together. So, the Essential Addons Pro will now work as an extension for the Free version. From now on, you will be required to keep the Free version of Essential Addons activated to run the Premium version. In case users don't already have Essential Addons Free activated on their website, we have added a fallback option to automatically activate it when they update to the new Essential Addons Pro 3.0 to save them from the trouble.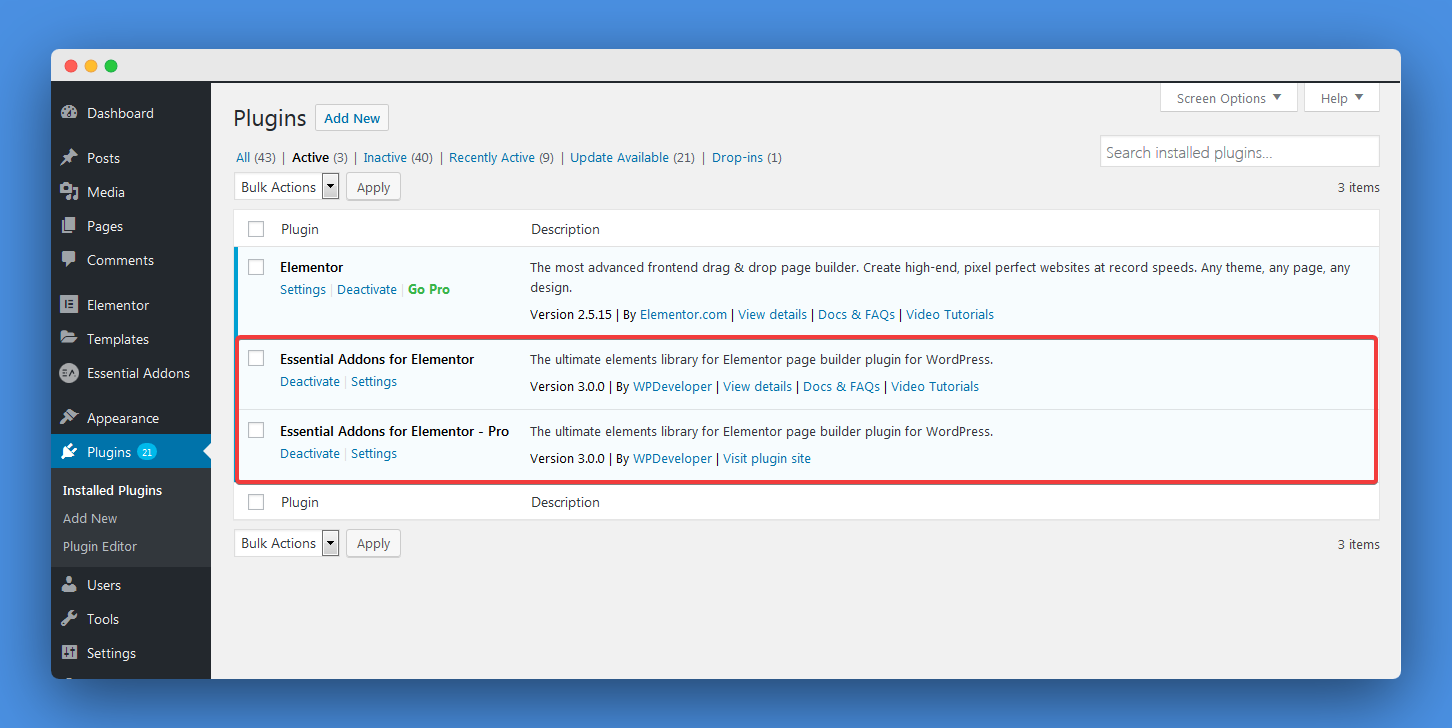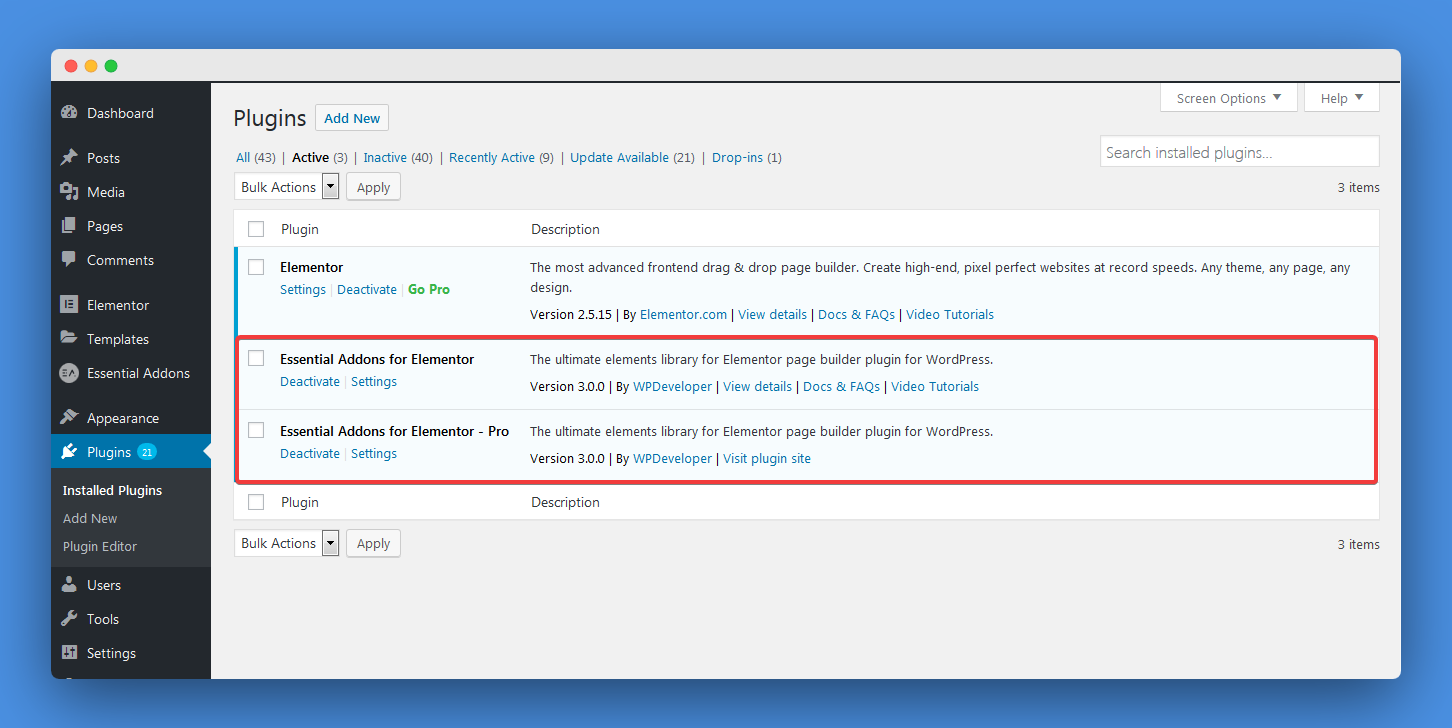 Essential Addons Shown Separately in Dashboard
Before this release, Essential Addons has always been appearing under the Elementor Menu. However, with the new version, you will find it separately appear in the WordPress Dashboard. So, you will easily be able to navigate and play around with the Settings.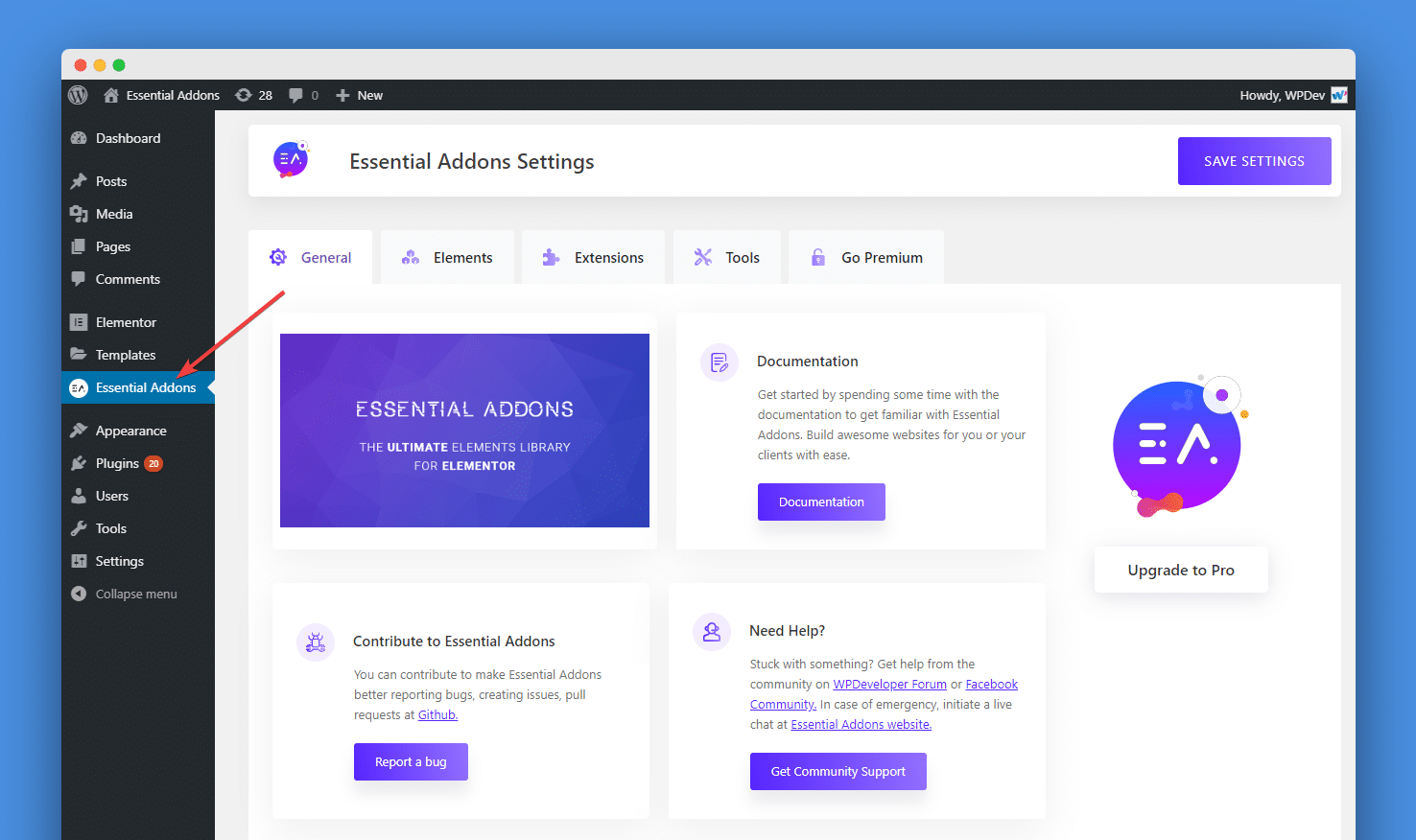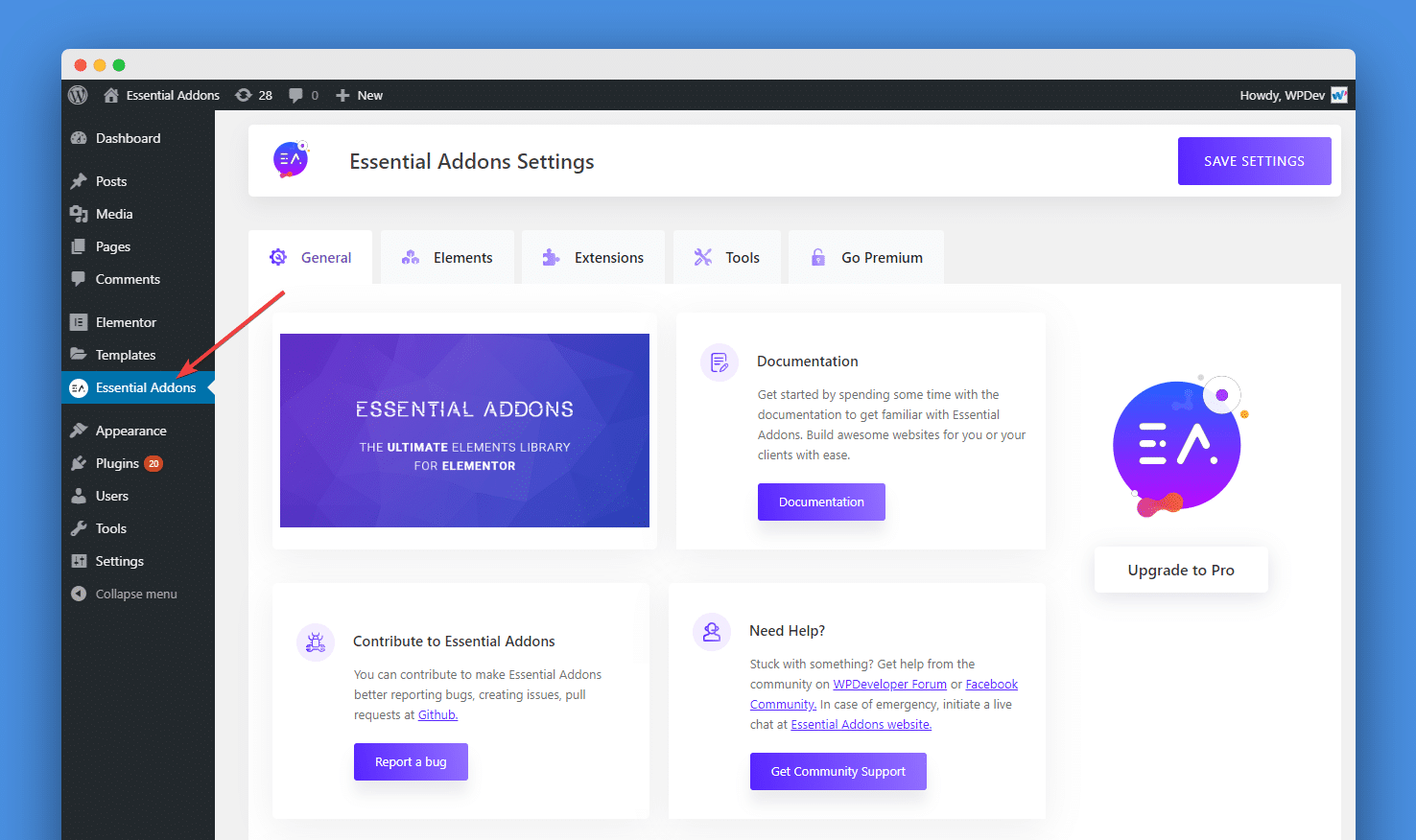 Global Controls To Disable/Enable All Elements
After getting so many feedback from you guys, we have decided to bring some exciting new features as well. You now have the opportunity to deactivate or activate all the elements at once if you need. So, you won't have to go through each element and turn on/off the Toggle button for every one of them anymore.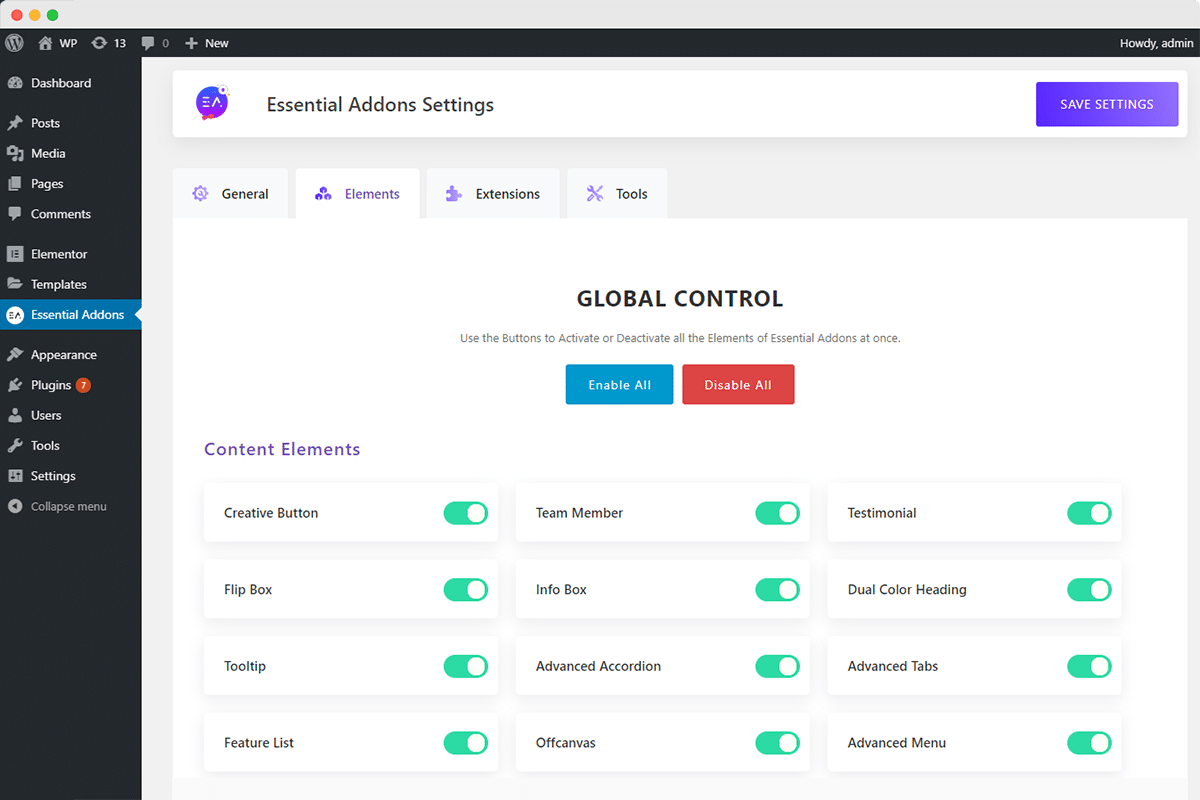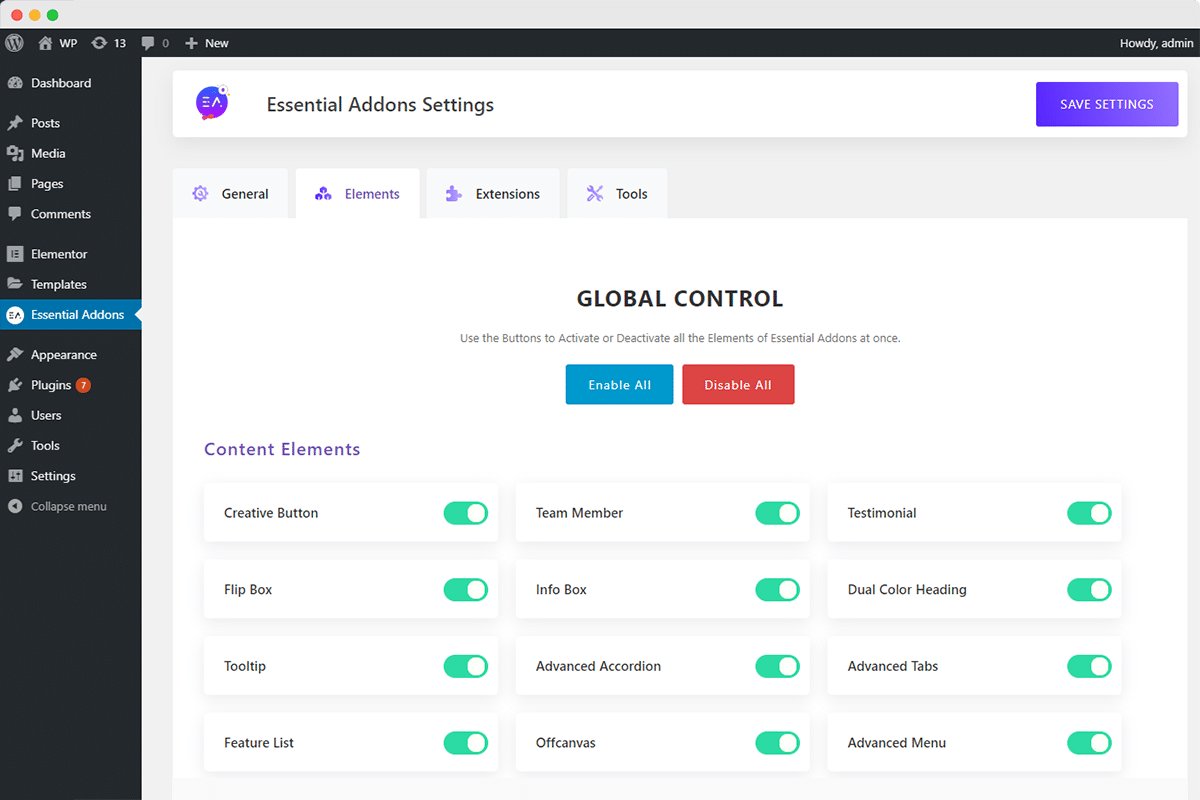 Clear Your Cache Instantly
On the other hand, generating new files has been a common issue for WordPress websites especially while using a Caching Plugin or Cloudfare platform. Hence, we have decided to add a 'Tools' section in the Settings which will let you clear cache and easily take care of this hassle as well.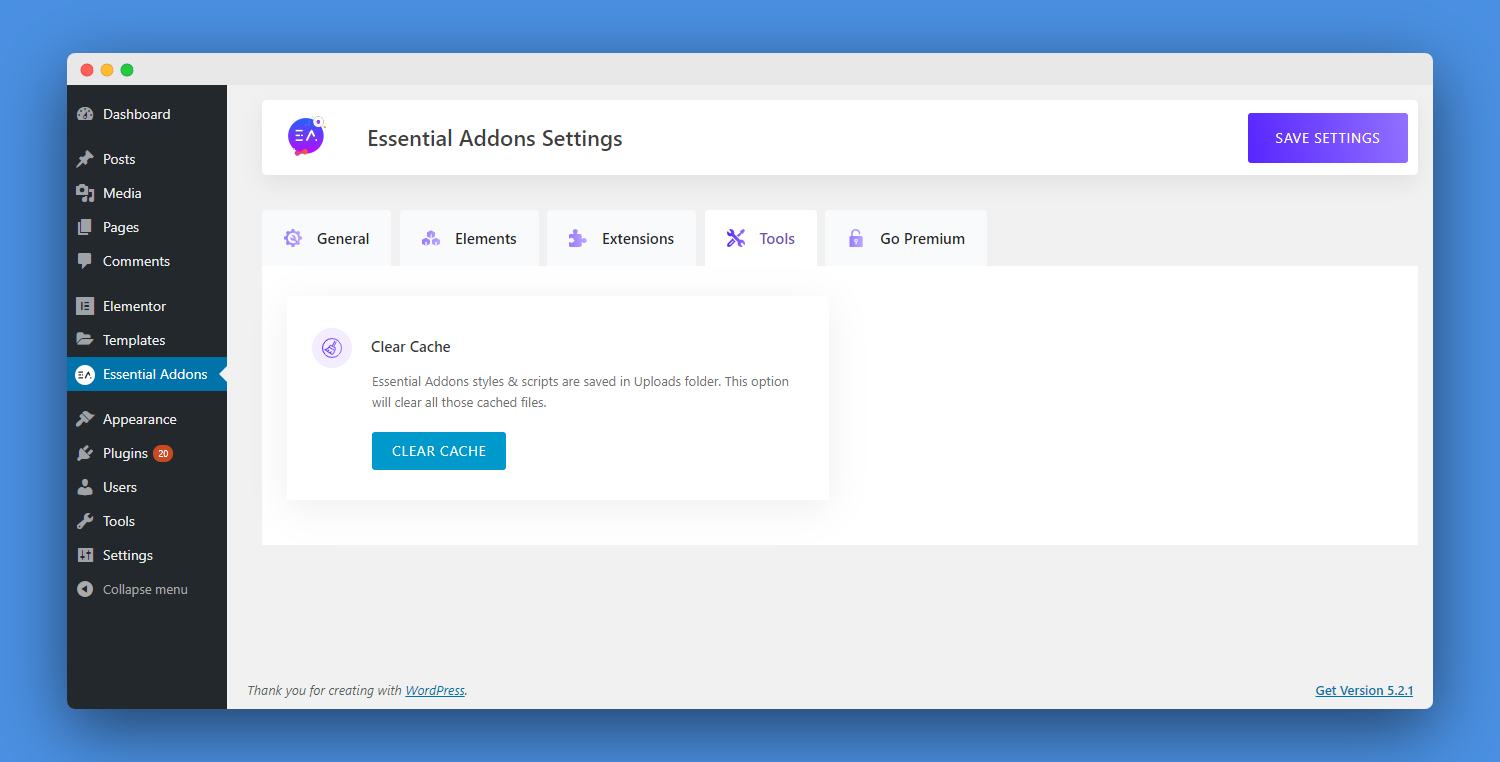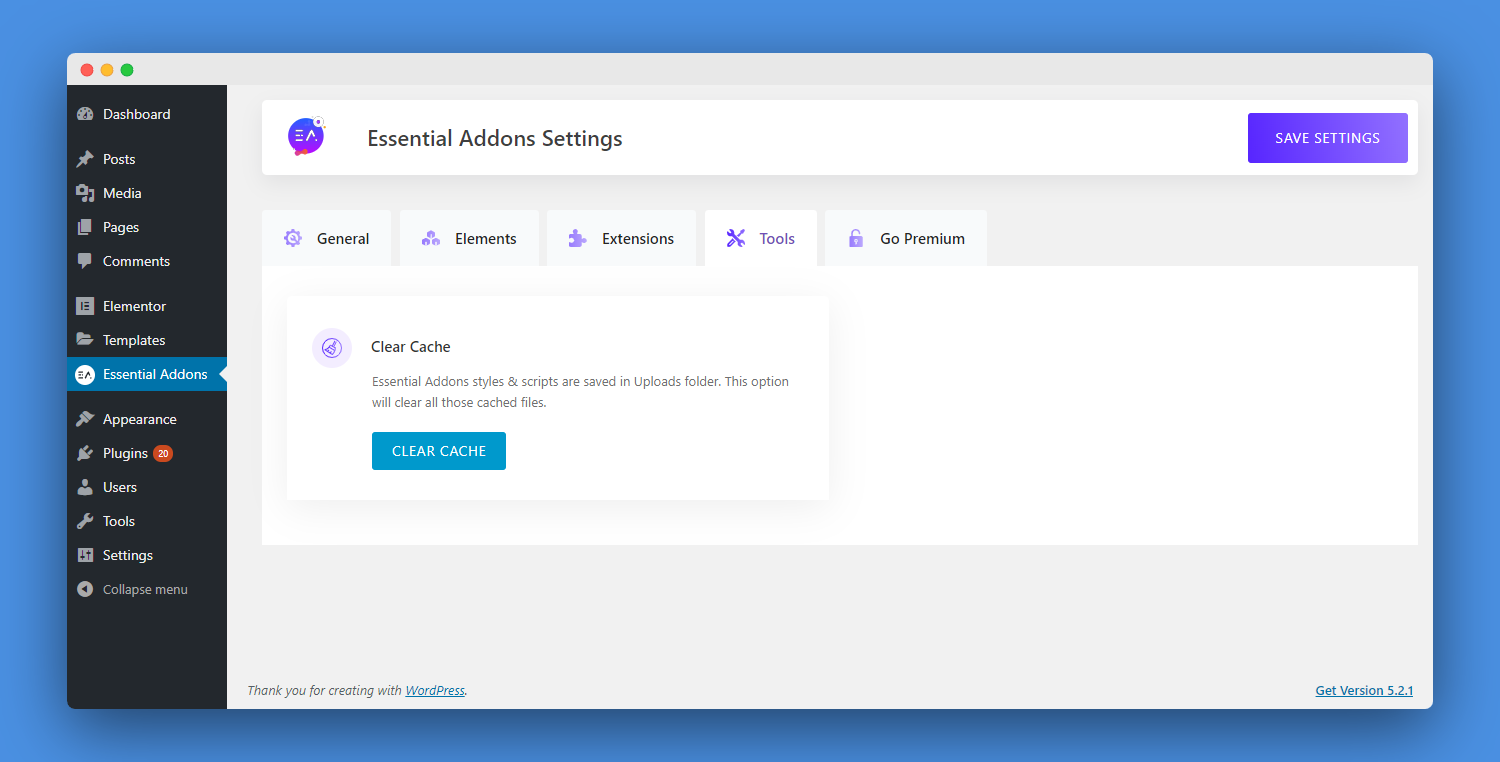 Newly Designed Website
In case you haven't noticed, we have completely revamped the entire design of our website. It has certainly improved the overall user experience. On the other hand, we have started creating video tutorial for every element, so that you can easily understand how to configure.
Moreover, we have added more documentation on our website to help our clients. As a result, you will instantly get the solution you are looking for without having to worry about losing any more of your valuable time.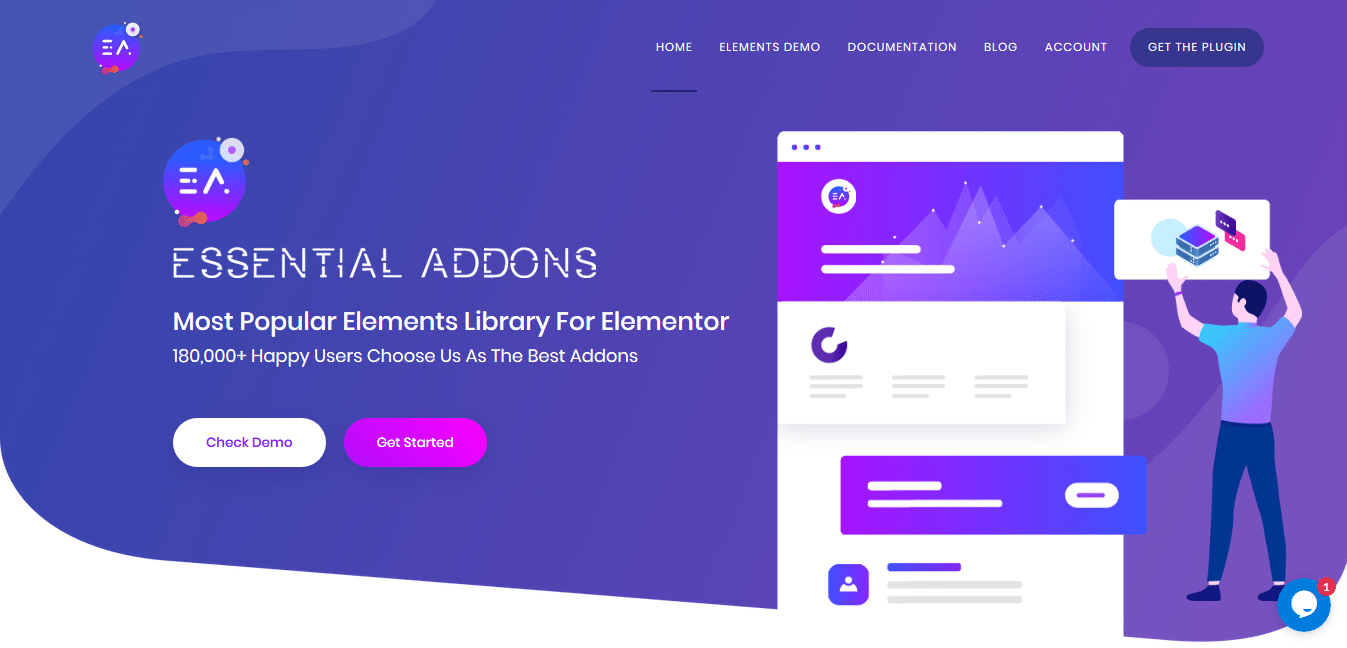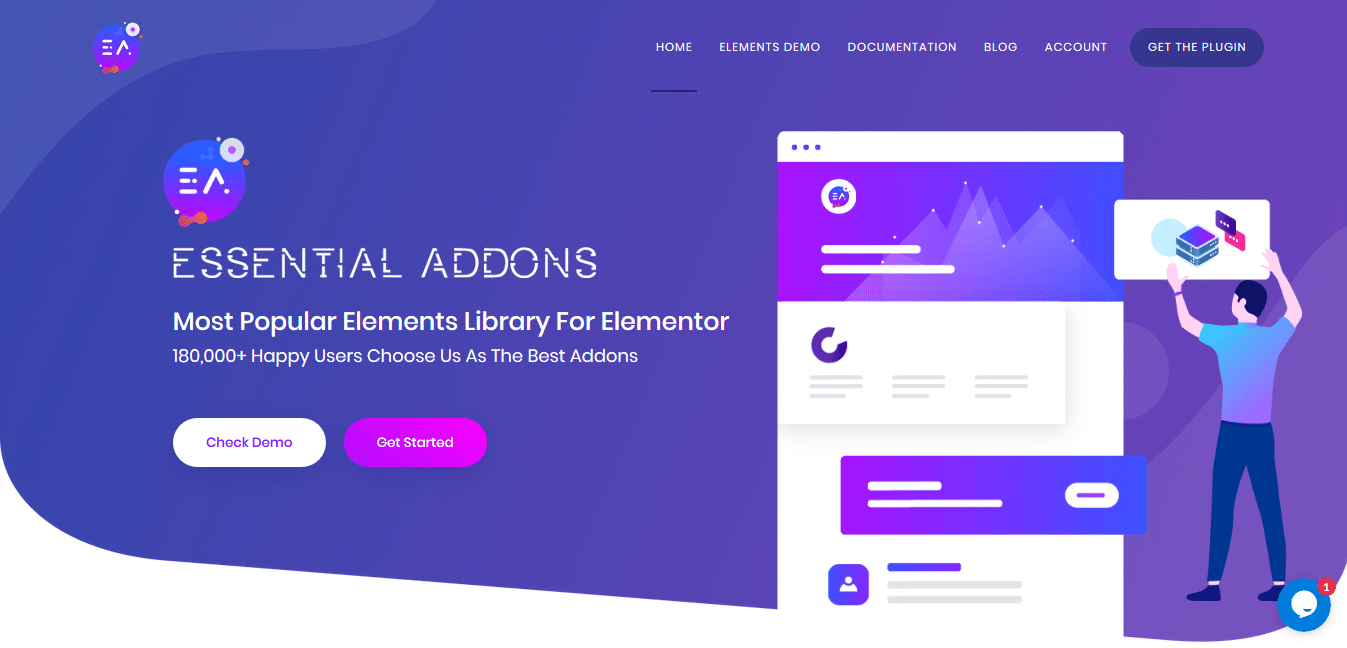 Grab 20% Discount & Upgrade To Essential Addons PRO
To finish things off, we are firm believers of always keep on improving. With this ideology, we are constantly working hard to bring fantastic new Elements to provide an even better website designing experience. We don't want to spoil the fun for you by giving away any more details! But like always, you can expect bigger things coming your way for sure.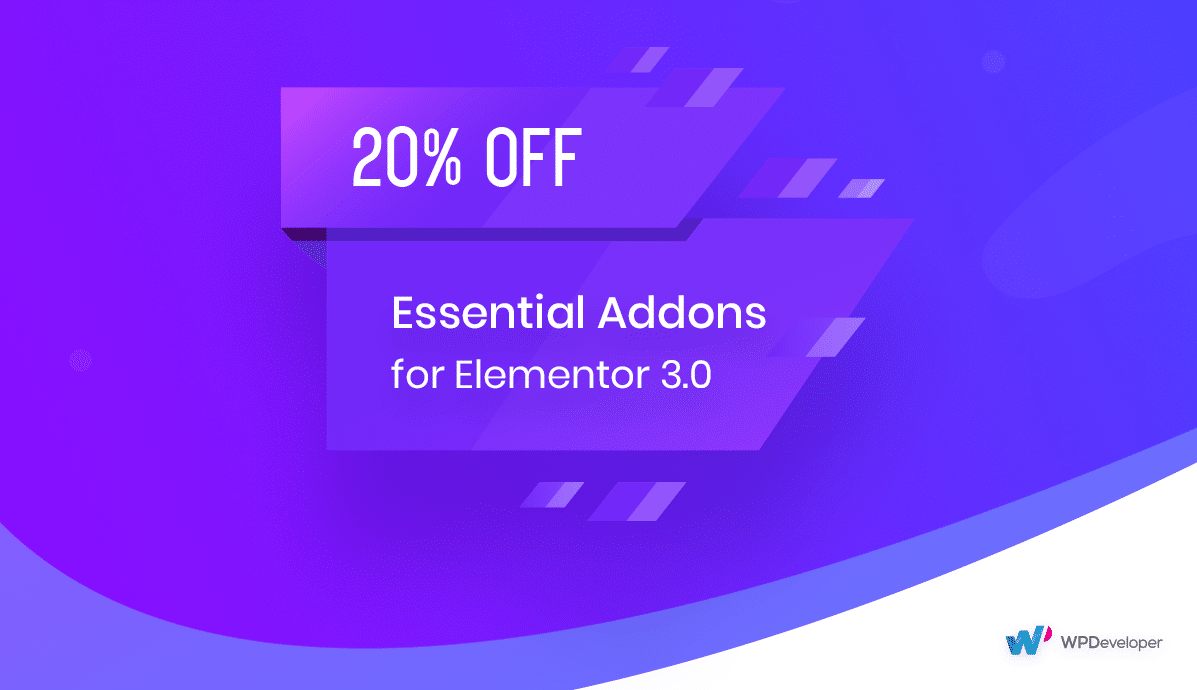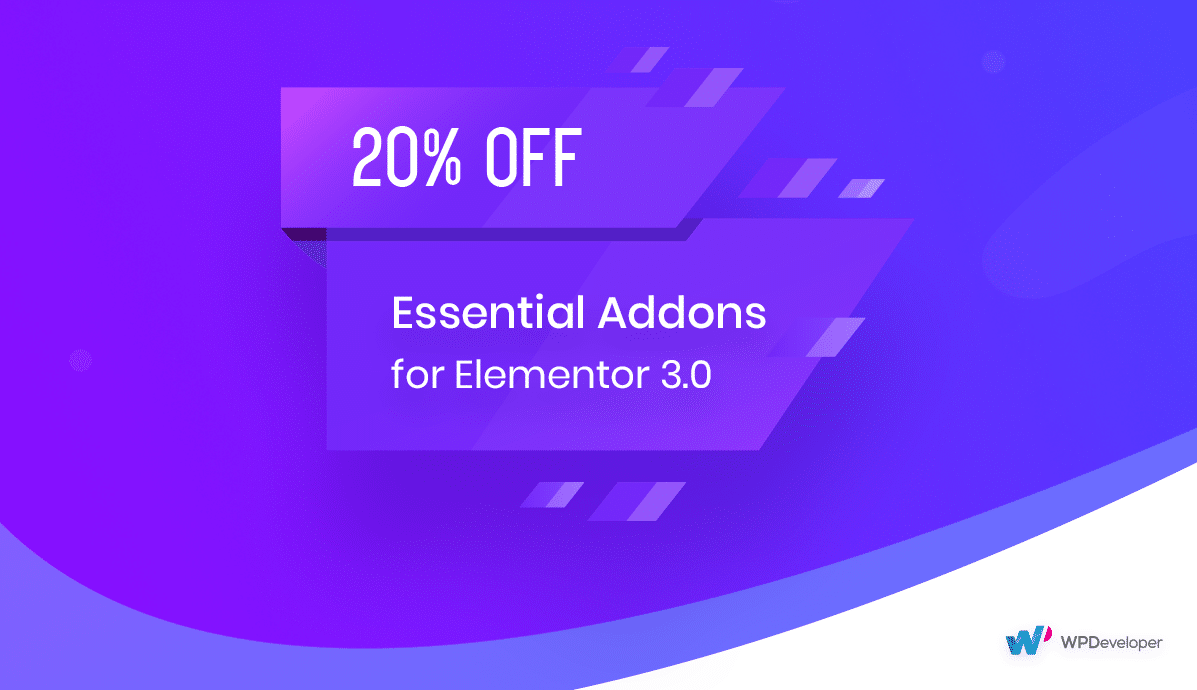 In the meantime, as a token of appreciation, we are offering an exclusive 20% OFF for Essential Addons. Use coupon code 'SpeedUp' to get Essential Addons PRO with dedicated support & regular updates.
So, what are you waiting for? Why don't you start using the Essential Addons 3.0 and enjoy a thrilling experience? Feel free to let us know if you have any feedback in the Comments section.
Will You Recommend Our Plugin To Your Friends?