"Always Aim for the Moon"- a famous quote we have firmly believed in & lived by. When we first introduced Essential Addons, we always had the ambition to enhance the Elementor page building experience. Today, one of our long-lived dreams has come into a reality. We are very proud and excited to announce that Essential Addons for Elementor has reached 1 Million Downloads. It would have been impossible to achieve this amazing milestone without our users who choose us. On behalf of the  team, we would like to say 'Thank You' from the bottom of our hearts for your constant support.

Milestone: 1 Million Downloads
It is yet another huge milestone for us after getting to 100K Active Installations of Essential Addons. To think that we have started our journey back in mid-2017 and have already accomplished 1 Million Download is quite impressive. Thank you for being among one of our valued users. The constant brilliant ideas & feedback of yours has an utmost influence on us coming this far.
Just like any other business, all of this started with a single person. And now we have hit 1 Million Download. Because of your faith in us, we have been able to overcome all the barriers & struggles with flying colors. We still are trying the best we could to provide the enhanced page building experiences. From a very limited number of widgets to now we have got over 60+ elements.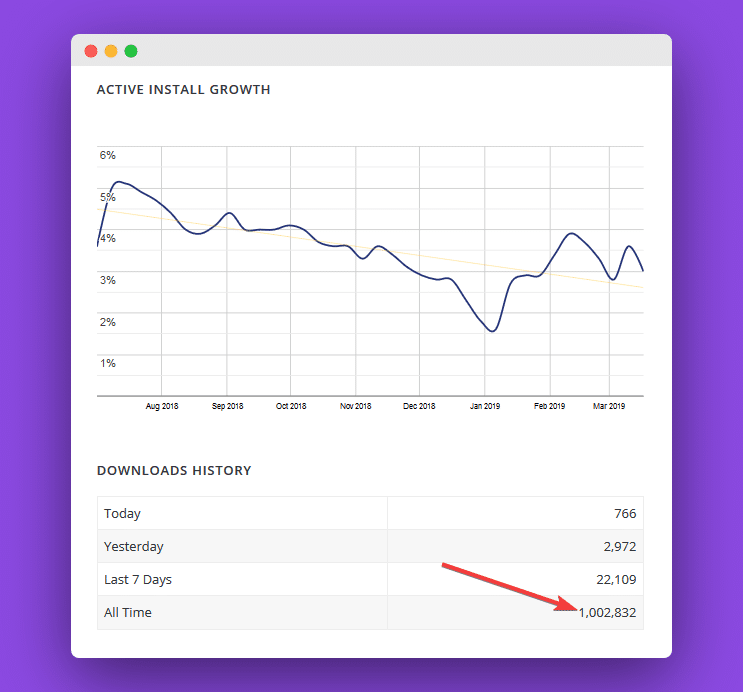 The Feedback From Our Remarkable Clients
We are very fortunate to create excellent relationships with our amazing customers. The outstanding feedback from our customers have always been inspiring us throughout this amazing journey. Here are some of the best highlights:
What Can You Expect Next?
From the very first day, our goal has always been satisfying the needs of our customers. With that mindset, we are constantly working on to improve the core features of Essential Addons and make it ever better. So that, our customers can get the best of our plugin and improve their Elementor Page building experiences.
Currently, we are working really hard to transform Essential Addons to a whole different degree. Our primary objective is to optimize the loading the time of the plugin. So that, it can load faster than ever before. We really believe it's going to be a totally fantastic experience for our users.
Oh, wait! There's more. Of course. After getting massive requests from you guys, we have recently released a few stunning widgets such as Feature List, Woo Product Collections, Image Scroller and many more. We don't want to give you any spoilers right now but we got something big coming your way. So, Keep an eye out on our website to check out for the truly remarkable future release.
Enjoy Your Thank You Gift of 25% OFF 🎁
Finally, this extraordinary accomplishment has made us all very proud of the diverse community we got. We just want to show our gratitude towards you by giving away 25% discount on all packages of Essential Addons for Elementor. Use coupon code "Thankyou" and grab the offer right now.
So, what's next?  We are bringing lots of exciting new features in the near future to carry on this wonderful journey to beyond infinity together. 
Use "thankyou" To Grab 25% Discount
To Celebrate '1 Million Download' Milestone, hurry up to grab this Discount Offer. Use Coupon Code THANKYOU to purchase
Essential Addons for Elementor Premium
Get The Offer Now