In Today's era of business, online presence is a must. Business Websites offer many benefits. It enables the business to connect with their stakeholders as well as receive feedback from them. But these benefits will not come free. 
Each Business must deploy the correct tools to capture feedback from customers.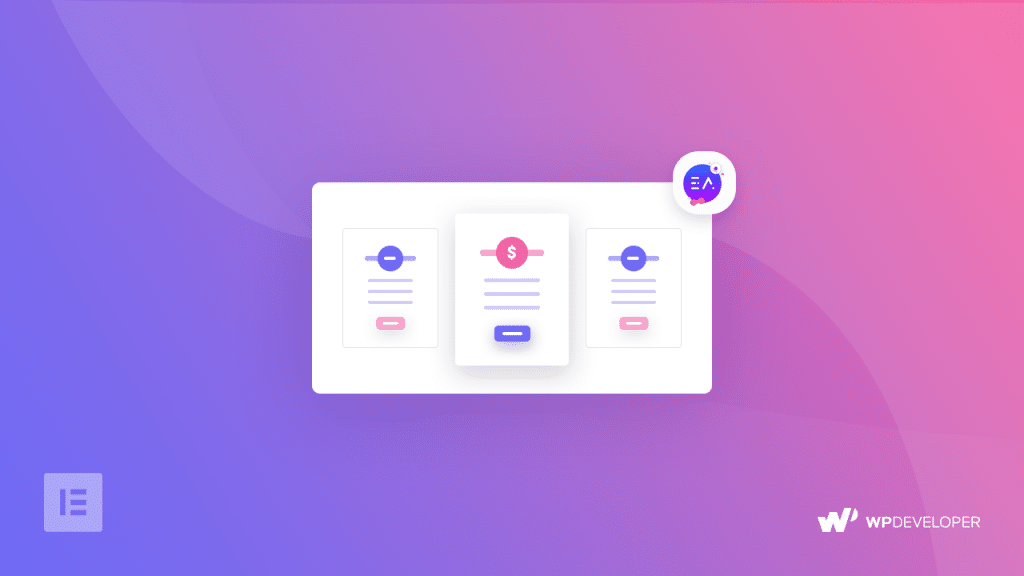 Each business must have some marketing strategy. But they are just theories. To capture and extract the right information from online interaction, every business must include some specific sections dedicated for marketing purpose.
You already know what Marketing Elements are. Yes! Did you ever signup for an online service? I bet you did. The Sign Up! button you clicked was a marketing element. 
Lets uncover another marketing element! Did you ever buy an service from online? Did you see the pricing plans before you made the purchase? The pricing plans section was another marketing section. 
Call To Action and Pricing Table
In the previous examples, the first marketing element we talked about was a CTA Button. Call to Action Buttons(CTA) helps your business to persuade your website visitors to perform a certain task. Like opening the product demo window or making the purchase order.
The later one was the Pricing Table. This element helps to displays your pricing plans for your product and service. 
Essential Addons for Elementor
If you are a non-techie you must think that including marketing elements on your website is a hard job. Well you are wrong! Elementor lets you build websites with a Drag and Drop experience. Every section of a website is accurately defined and presented as an building element. All you need to do is fill up some content fields and add styling. Yes! It is that easy. But for this blog we are going to look at an addon for Elementor, to be precise, its Marketing Elements. 
Essential Addons for Elementor is the top-notch elementor addon for Elementor. It has been downloaded more than 30,000 times. This addon includes 40+ elements. These elements are divided into six categories according to their use.
You can set a button at any place of your website with a certain task assigned to it. For example you can ask your visitors to buy your premium product using this element. To do so, set a suitable title, some text and add a link to the button. Once your users click on the button, the current page will redirect to the attached link where your customers can make their purchase.
Call to Action is very helpful as it eliminates the tricky part in the buying process. Your customers can directly jump into the pricing page directly from a blog, rather can spending time searching  where they can make their purchase.
And for your part, you just need to fill out the content. But if you have Essential Addons Elementor, your job is half done.  
You should always include a CTA button for your marketing content. And remember, CTA button is not used only for persuading your users to purchase your product/service. It can also help in persuading your users to signup for updates, take a survey, try free demo, sign up for newsletters and so on. 
Now lets learn about the other marketing tool-EA Pricing Table.
The contemporary buyers want to know all the feature they get with their purchase. That is why it is important to present the price, the features and all the related information in an attractive way .And it must be visually appealing as much as it is detailed.
You can build the pricing table from scratch using Essential Addons Elementor. Choose from one of the pre-built pricing tables from the drop-down menu. Afterwards, add styling to it and customize it as required. 
A Pricing Page must include all the information about the different pricing plans of a service or product company. This way, their users can easily make a purchasing decision. 
However, buyers should be given only the necessary information. The first two things every buyer will look for is the features and price. The EA Pricing Table layout includes blank space for these two information types. All you need to do is copy and paste. It is that simple!