What if you could turn your WordPress website traffic into a successful source of income? Not only is it possible but it is also becoming a very popular method of making a large sum of money online. And one of the easiest ways to monetize your website is to add Google AdSense to WordPress website and sell ad space to advertisers.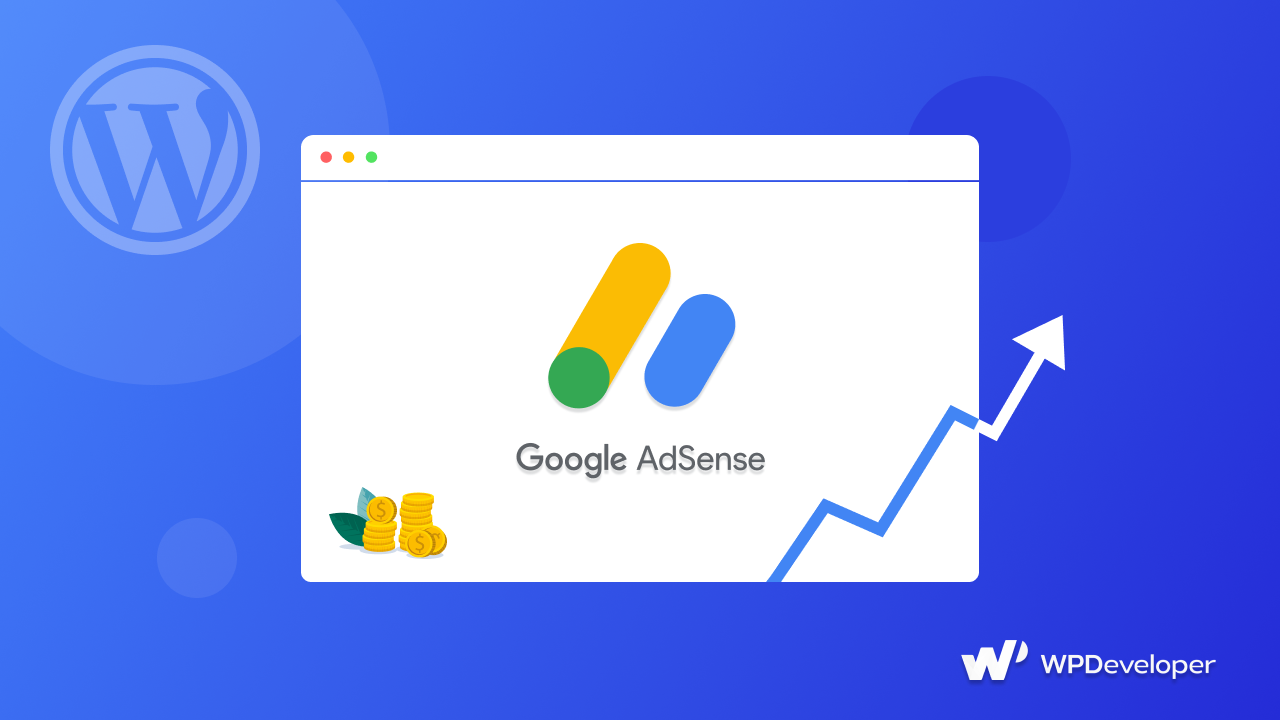 In this blog, we'll walk you through all the steps on how to add and install Google AdSense in WordPress to help you get a full understanding of everything you need to know to increase your earnings.
What Is Google AdSense & How Does It Help You Monetize Your Site
?
An advertising program run by Google, AdSense allows bloggers or website owners to earn money by placing relevant ads on various locations of their websites. This could be the sidebar, the footer area, or even in-between posts. 
All you have to do is add Google AdSense to WordPress, and Google will go through its ad database to find advertisements that will be relevant to your audience.
For instance, if you are a book blogger, then Google may place ads related to books and bookstores on your website. 
But how does that help you earn money? Well, if your website visitor clicks on any of the ads placed on your page, then you will earn a certain portion of the money, the amount of which will depend on several factors such as keyword bids for the ad and quality scores. 
Things You Need To Know About Google AdSense
Before we get started with our guide, it might be helpful for you to understand what exactly you can expect from Google AdSense, and how it works. You can check out the detailed Google AdSense help topics to get the idea, or you can check out our quick summarized version of some of the most important things you need to know about Google AdSense below.
How Does Google AdSense Choose Which Ads To Display?
With Google AdSense, you don't have to worry about what type of ads should be displayed on your WordPress website. Google will automatically display targeted ads that are relevant to your site visitors, in three key ways: contextual target, placement targeting, and personalized targeting.
In the case of contextual targeting, Google takes note of the keywords used in your web pages, your WordPress site structure and other details to understand what the content on your web page is about. Then, Google tries to accurately match each page to the content accordingly from its extensive ads database. 
On the other hand, placement and personalized targeting work in a slightly different way. In the case of placement targeting, the ads may not be fully relevant to your content but are picked by advertisers who have found a match or a relationship with your content and what they have to offer. Similarly, for personalized targeting, the ads displayed depend on how the advertisers are trying to reach a target audience–such as by their interests, demographics, and other factors. 
How Does Keyword Bidding & Ad Auction Work?
When advertisers want to display ads, they must make a bid for that specific keyword related to the ad. The bid is essentially the number of money advertisers are willing to pay for a click on their ad. When your site visitors click on an ad on your website, the advertiser will pay for that click and you will be earning money for it. 
But how exactly does Google AdSense determine which ads should be displayed on your WordPress website, and how much you should earn from them? Well, Google AdSense uses an ad auction system; the greater the number of advertisers bidding for ad space on your site, the more earnings you can receive.  
How To Make Sure Your Site Is Ready For AdSense?
These are just a few of the things you should know before getting started with Google AdSense. There are tons of other factors you should consider too, such as making sure your website is ready to be used with AdSense.
For this, you need to closely review the content of your website, your site structure, and other elements. This is because to get Google Adsense approval for WordPress sites, you need to ensure that your website and its content are unique, relevant, and readable to site visitors. 
Getting Started With Google AdSense For WordPress
Now that you have some ideas on how Google AdSense works, let's find out how to add Google AdSense to your WordPress website easily. 
Step 1: Sign Up For A Google AdSense Account
The first thing you need to do is sign up for a Google AdSense account. Click on the Get Started button and follow the on-screen instructions to create your AdSense account.
Step 2: Connect WordPress Site With Google AdSense
While there are a few methods in which you can do this, Google AdSense highly recommends that you use Site Kit for WordPress by Google to easily connect your website to Google AdSense. It helps you place the AdSense code on all your website pages and display ads automatically across your site.
But 'what is Site Kit?' you might be wondering. It is a free, open-source plugin for WordPress with more than 2million+ active users that helps you access unified metrics and insights from different Google platforms such as Google AdSense, Analytics, Search Console, and more, directly from your WordPress account.
So, without a question, to start the process of connecting your site to Google AdSense, you need to install and set up the Site Kit plugin on your WordPress website. Once that is done, click on Connect Service under 'AdSense' from the plugin's dashboard or its 'Settings' tab. And then, simply follow the instructions given in the plugin or check out their documentation.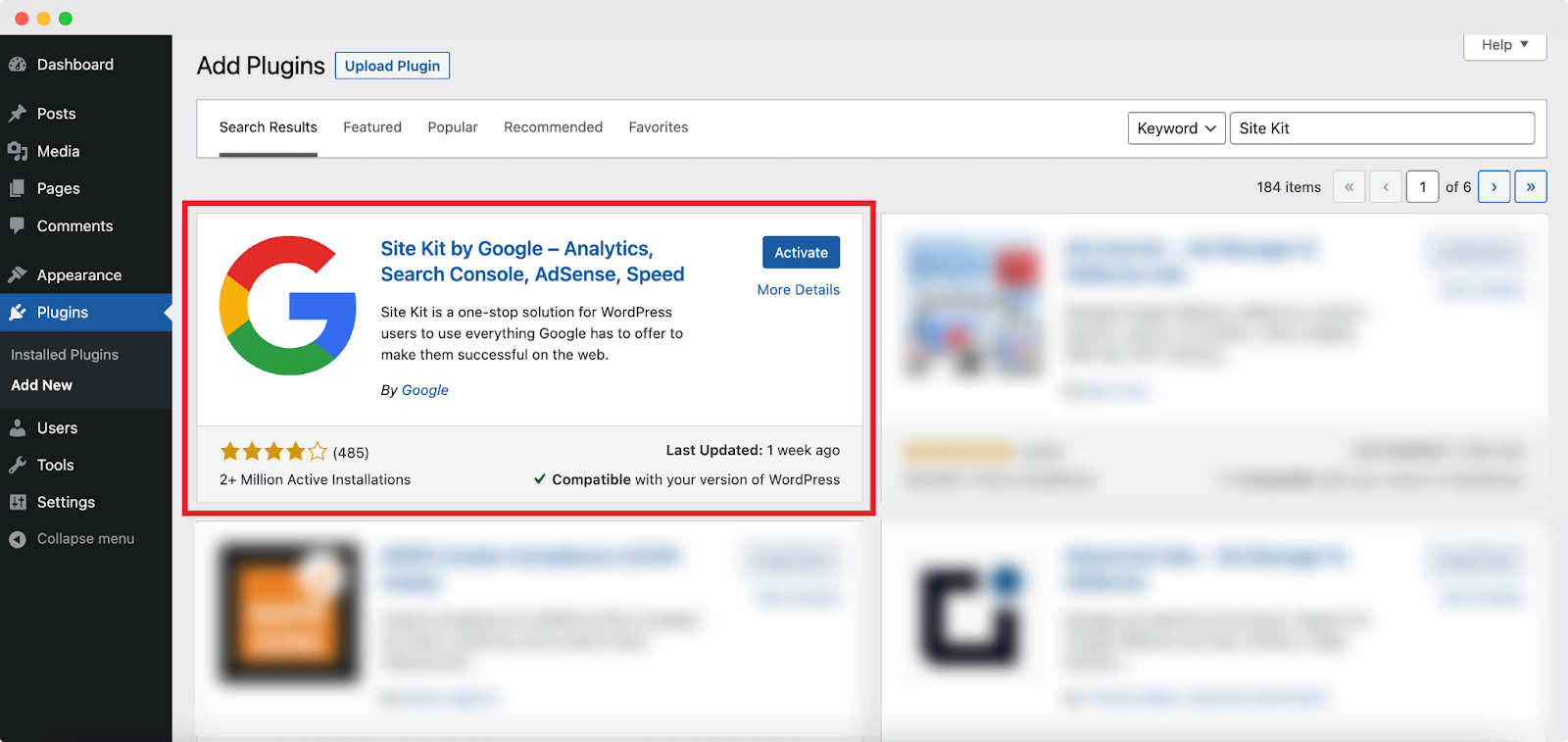 Step 3: Insert Ad Code Into Your WordPress Site
You have to ensure that the AdSense ads is enabled in your AdSense account manually. Then, simply allow the Site Kit plugin to place the AdSense code for both the non-AMP and AMP versions of your site, following the best practice. The AdSense metrics will appear in the 'AdSense' tab of the plugin once your site is ready to serve advertisements and gets organic visitors.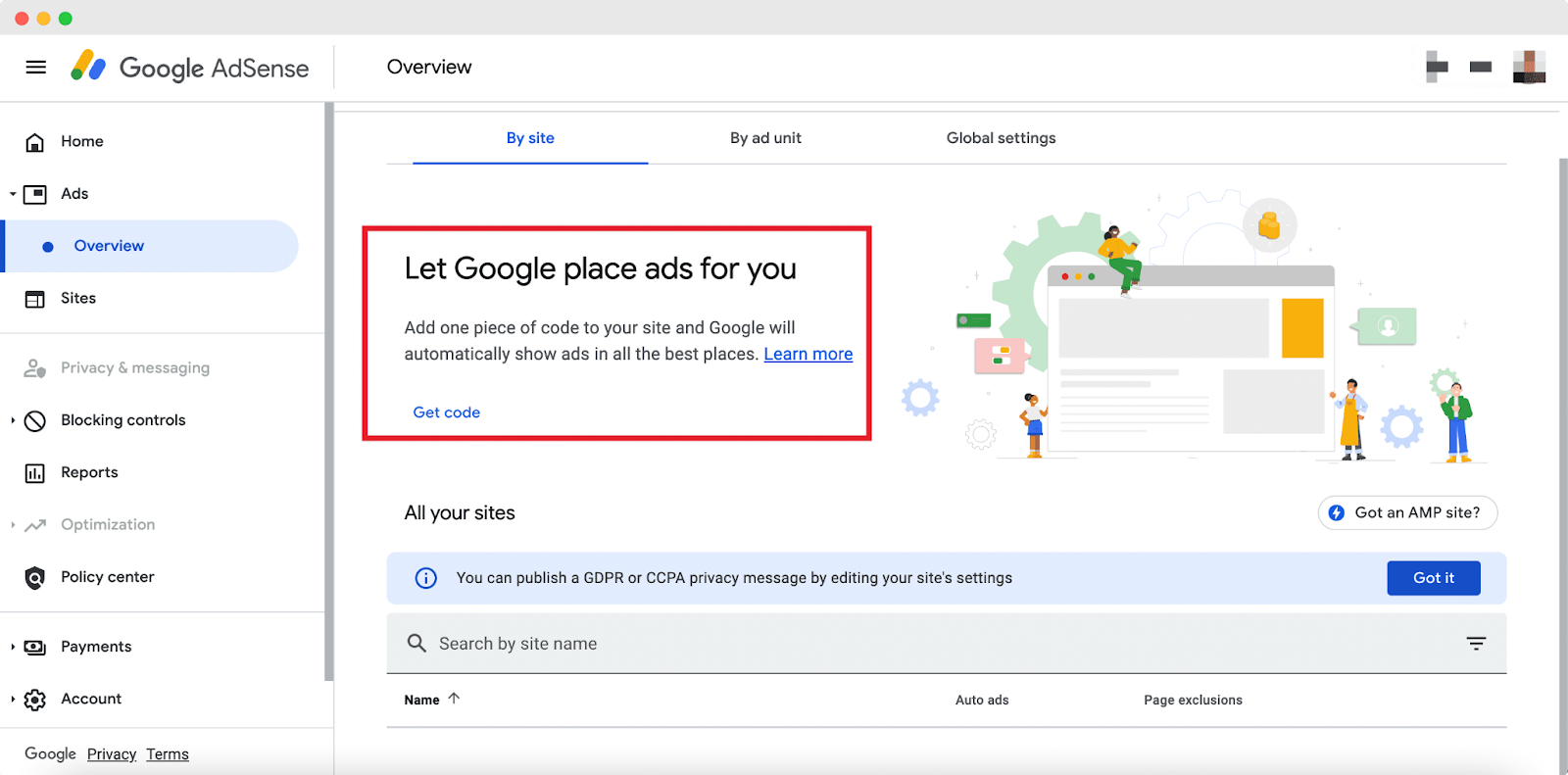 Recommended: How To Get Google AdSense Approval For WordPress Blog?
Getting Google AdSense approval comes first before you can get started with the tutorial we shared above. Below are some tips on how you can get Google AdSense approval for WordPress websites:
Write informative, high-performing content for site visitors.

Make sure your website & content is SEO optimized. Check out our hand-picked list of

top SEO plugins for WordPress here

to do this effortlessly. 

Ensure your web pages have clear & easy navigation.
Monetize Your WordPress Website With Google AdSense Today
As you can see, adding Google AdSense to your WordPress website is easier than you think, and it's an excellent way for you to turn your passion into a source of income. So get started with Google AdSense today and monetize your WordPress website effortlessly.
For more fun tutorials, news, and updates about all things WordPress, make sure to subscribe to our blog or join our friendly Facebook community.