A website has several pages that build credibility and meet the team page is one of them. Many of the people who have their own websites, has the tendency to think that team pages are tough to build. However, that's not always the case.
You can easily create meet the team page if you are using WordPress to power your website. You don't need any coding skill at all. Simply, drag and drop your page elements and voila, your WordPress team page is ready for going live!
To show you how easily you can create team pages, we are here today with a simple piece of tutorial. Just follow the steps and you will see how easy it is to create your own meet the team page with WordPress.
Creating WordPress Team Page Using Elementor & Essential Add-ons
As mentioned before, creating a team page is very easy. All you will need is Elementor, the best page building plugin for WordPress. Install and activate this super friendly and easy to use plugin, on your WordPress site.
Elementor has many free elements that make page building easy inside WordPress. To make things even more interesting and easier, you will need to install another FREE plugin. It's none other than Elementor Essential Add-ons. You will find 28+ free stunning elements that you will surely make your website look awesome.
Interestingly, you will find the Team Members element which is an exclusive one, for FREE with Elementor Essential Add-ons!
Create A New Page Using Elementor
At first, create a new page your Admin Dashboard > Pages. Add a title and fix the permalink. You can also choose the template you want from Page Attribute section on the right. Now, click on the Edit with Elementor button to get started.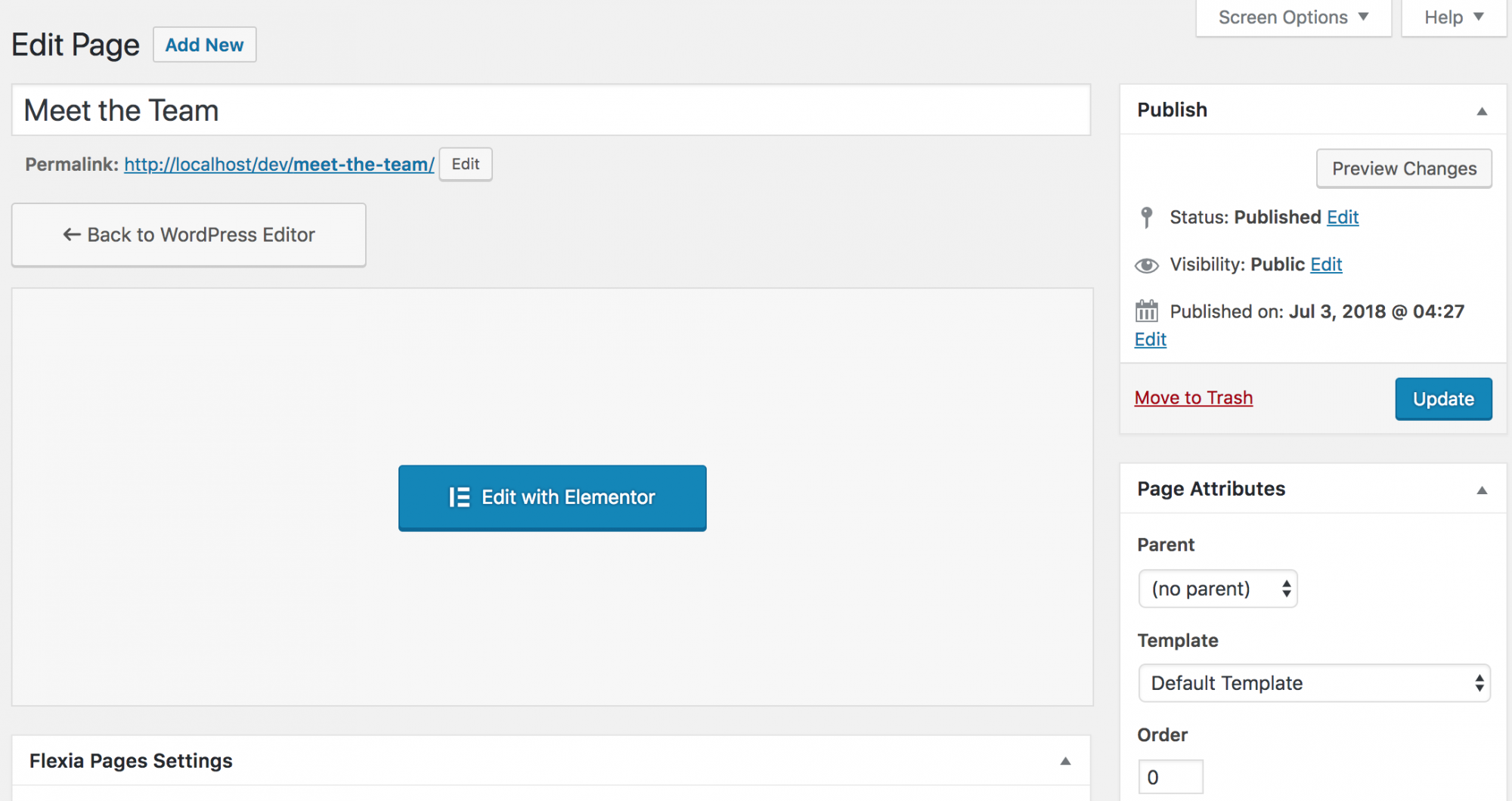 When the page loads, you will find a page builder with drag and drop features. You can create a new section by clicking on the button. Choose the layout you prefer. For a team page, two or the column layout is suitable.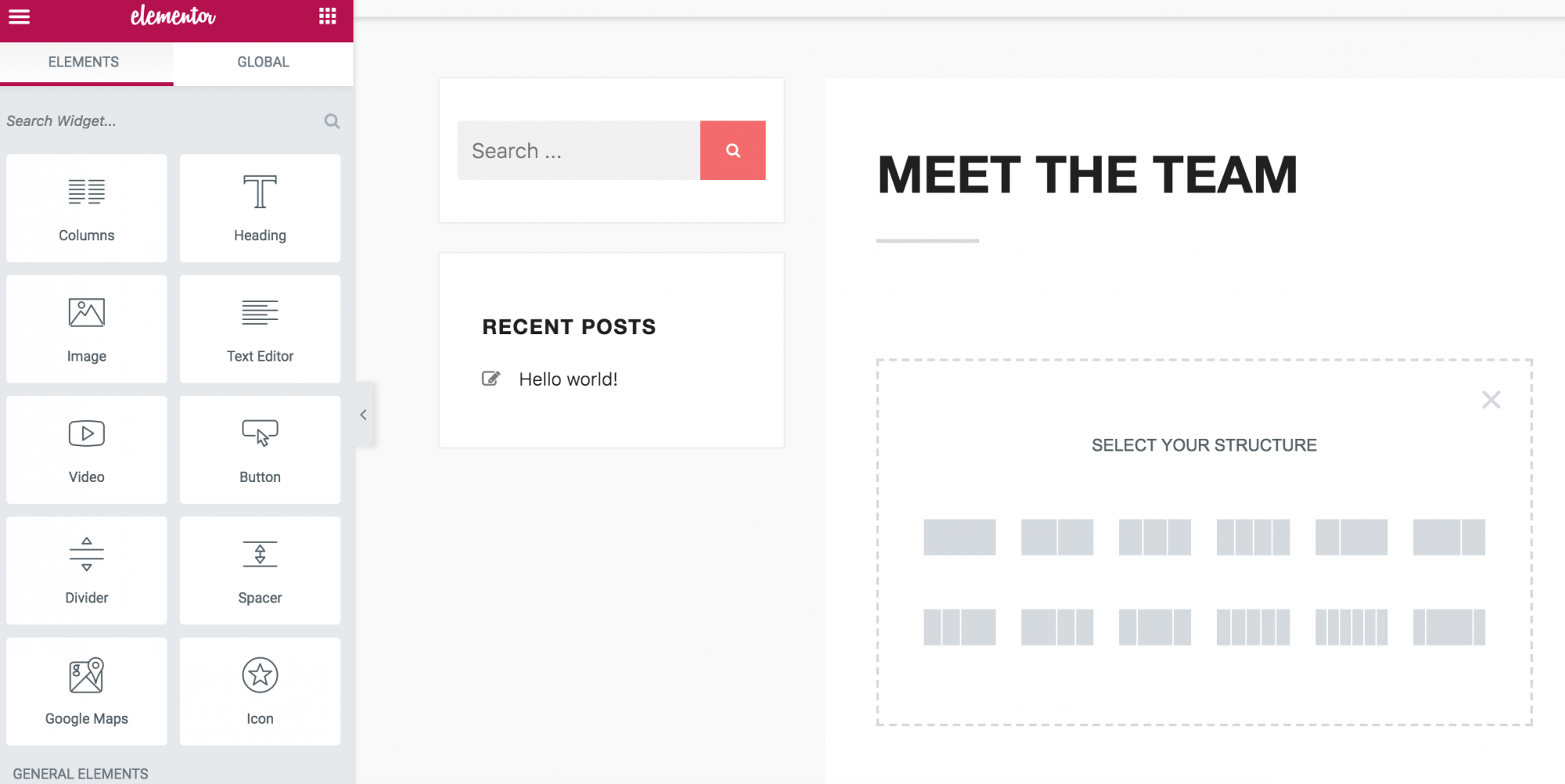 Add Team Members Element to Your Page
Now, type 'team' in the elements search box. You will find the Essential Addons Team Member element. Simply drag the element and drop it on the section you have created.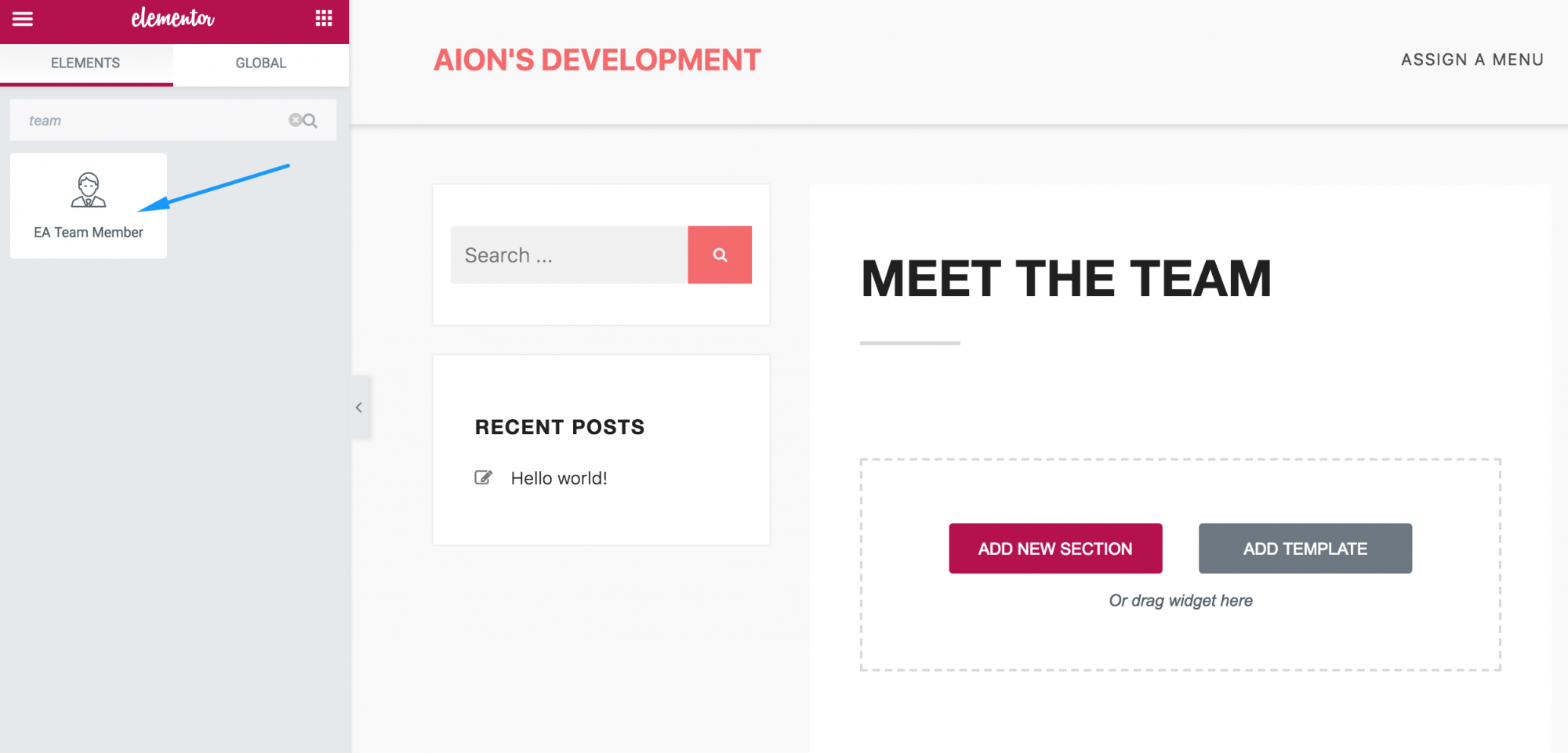 Here, we have created two column section and added the team element twice.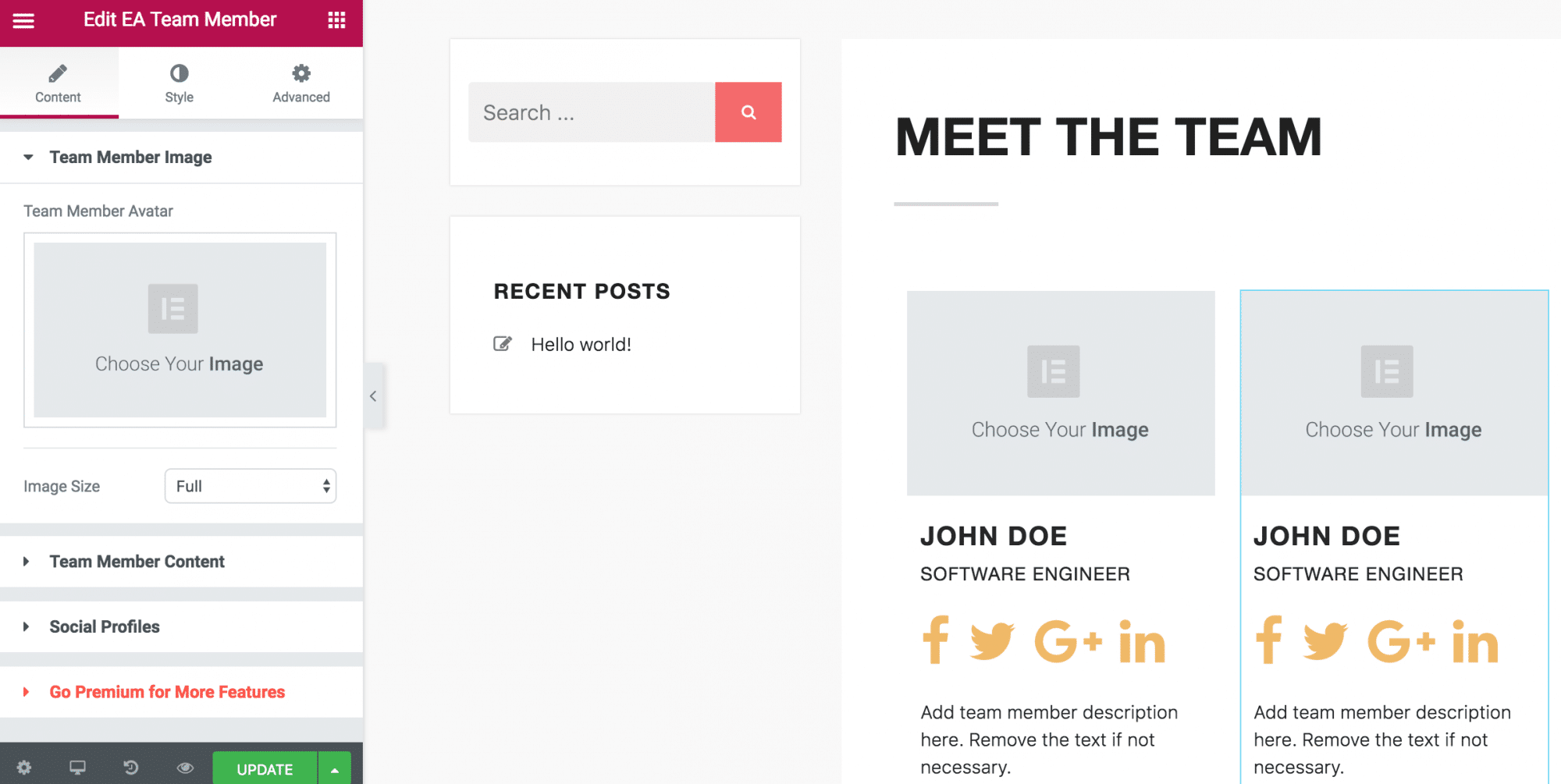 Add Images of your Team Members
In this step, click on the element that you want to edit. The first option is to choose your team members images.
Adding images is easy. When you click on the image field, you will be asked to choose an existing image or upload a new one. Click on the insert button and it will be added to your element.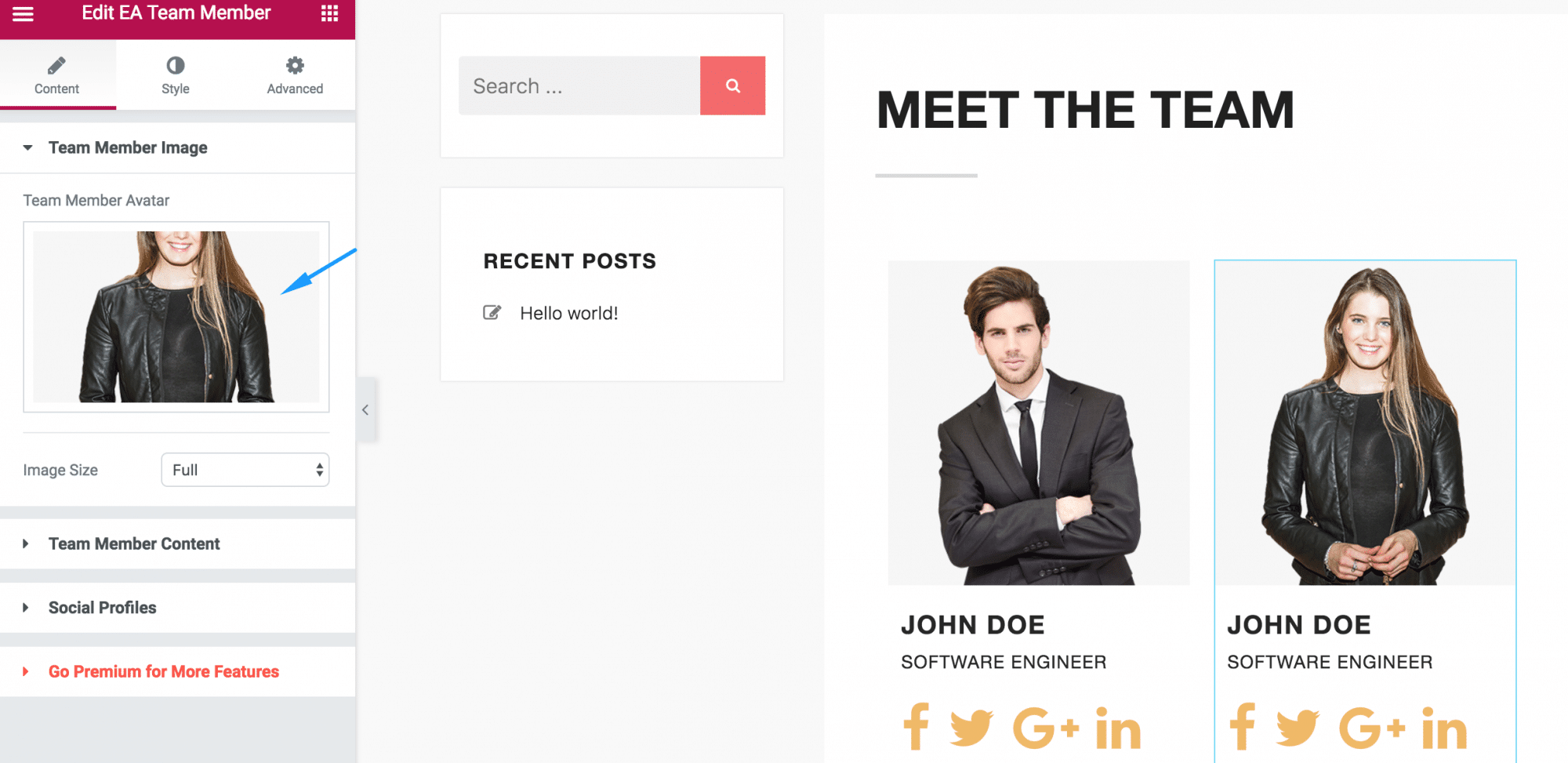 Add images for each of your team members and the process is similar.
Include Relevant Content (Description & Social Profiles)
You can include details and social profiles of your team members easily using this element. Click on the Team Member Content and you will find necessary fields. Put the Name, Job Position, and Description.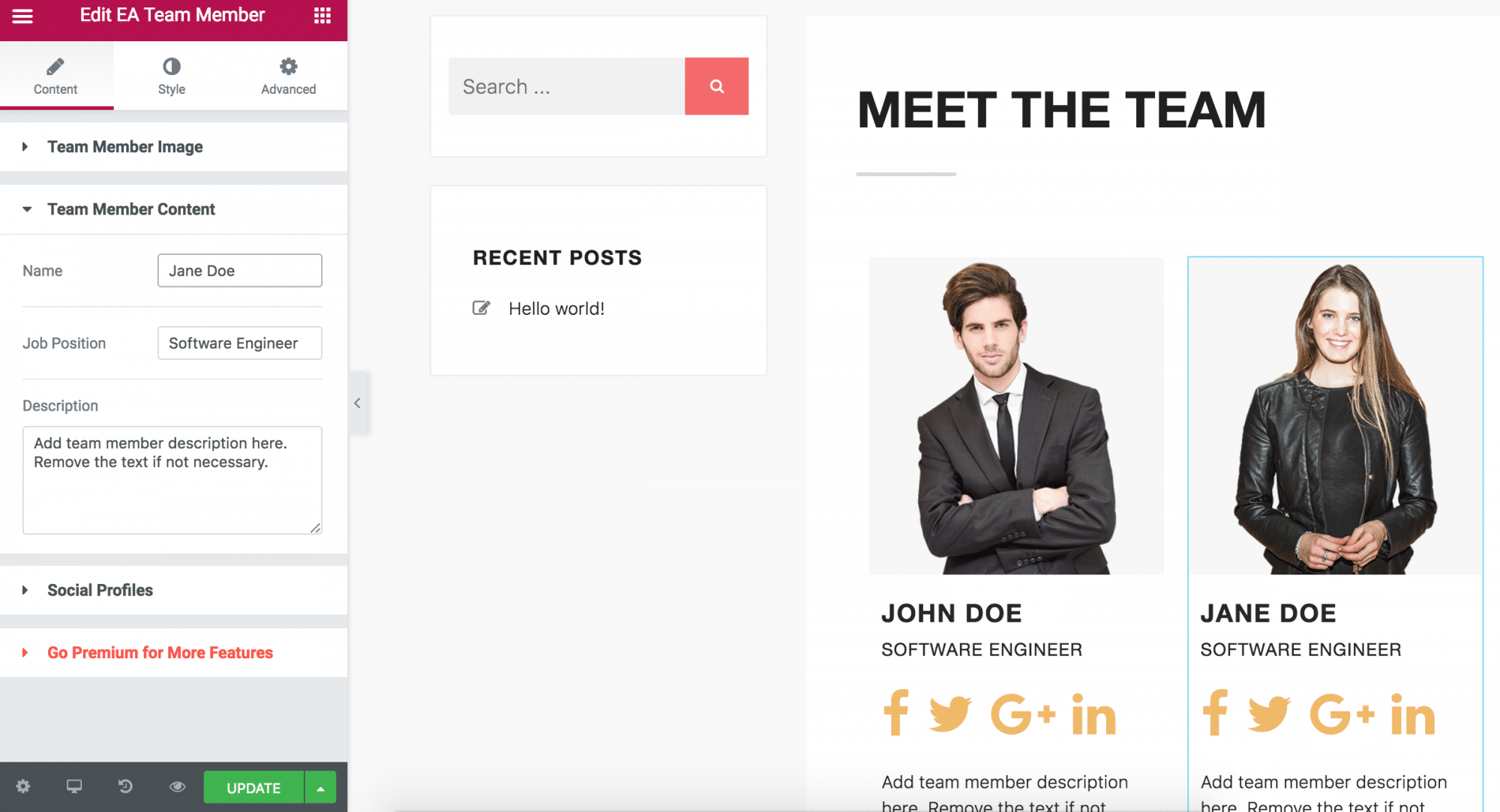 You can also include social profile links. Click on the Social Profiles tab. You will find four default social profile link. However, you can modify them the way you want.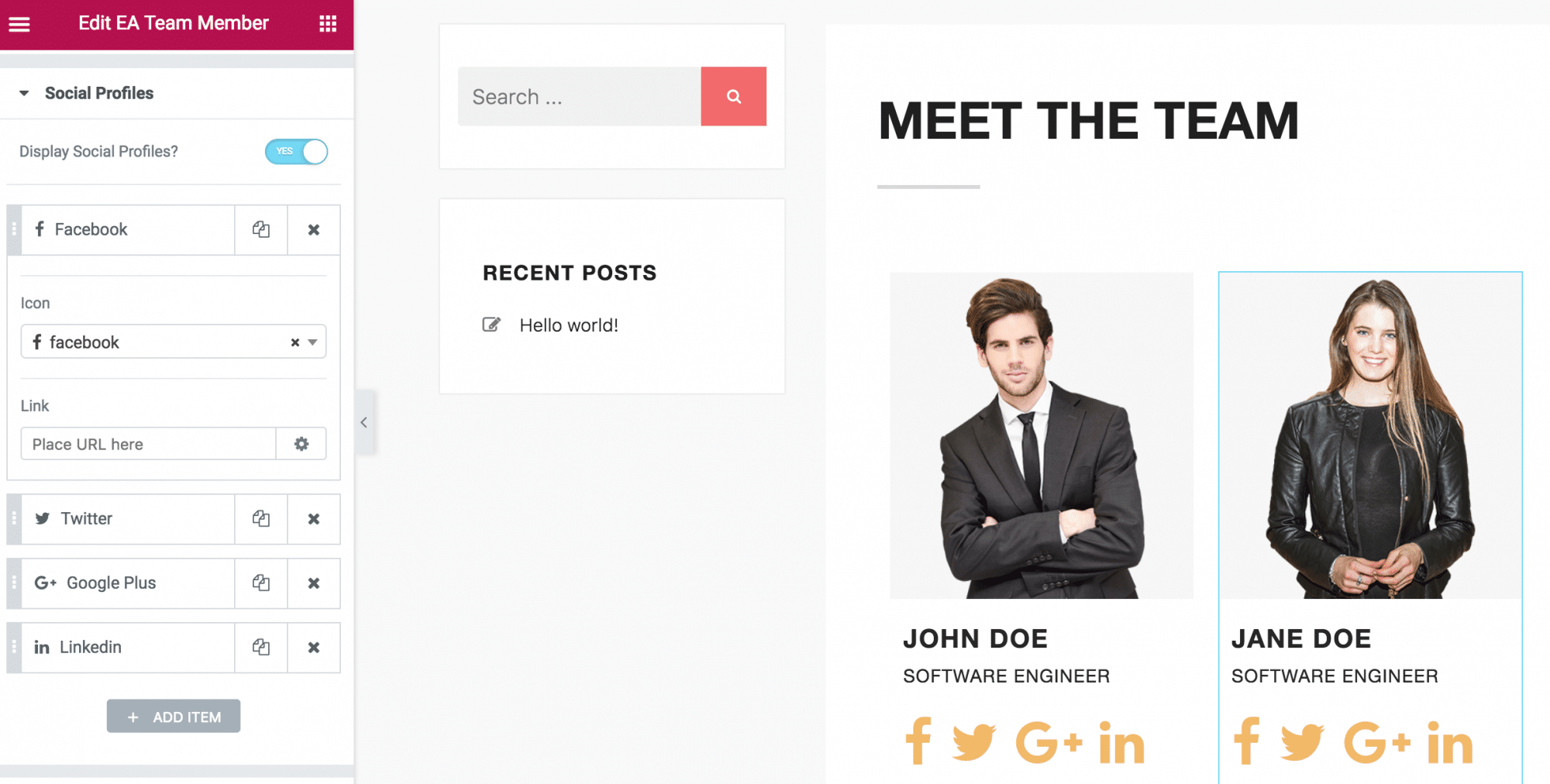 Customize the Style of Your Team Page
Elementor Essential Addons lets you customize the style of your team page. There are some intuitive styling options that you can modify according to your requirements.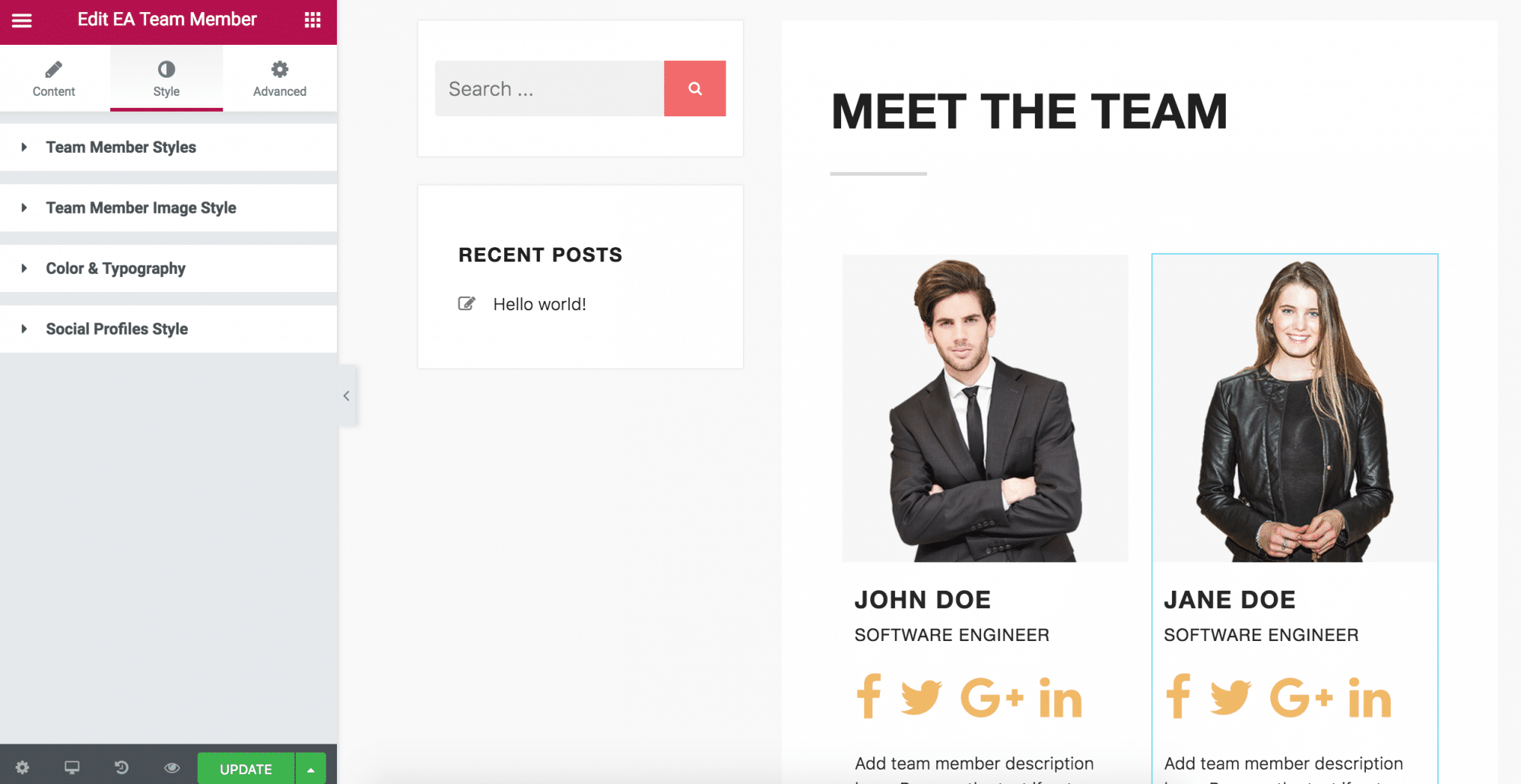 Here are some styling samples that you can create.
You can also unleash your creativity to make unique ones.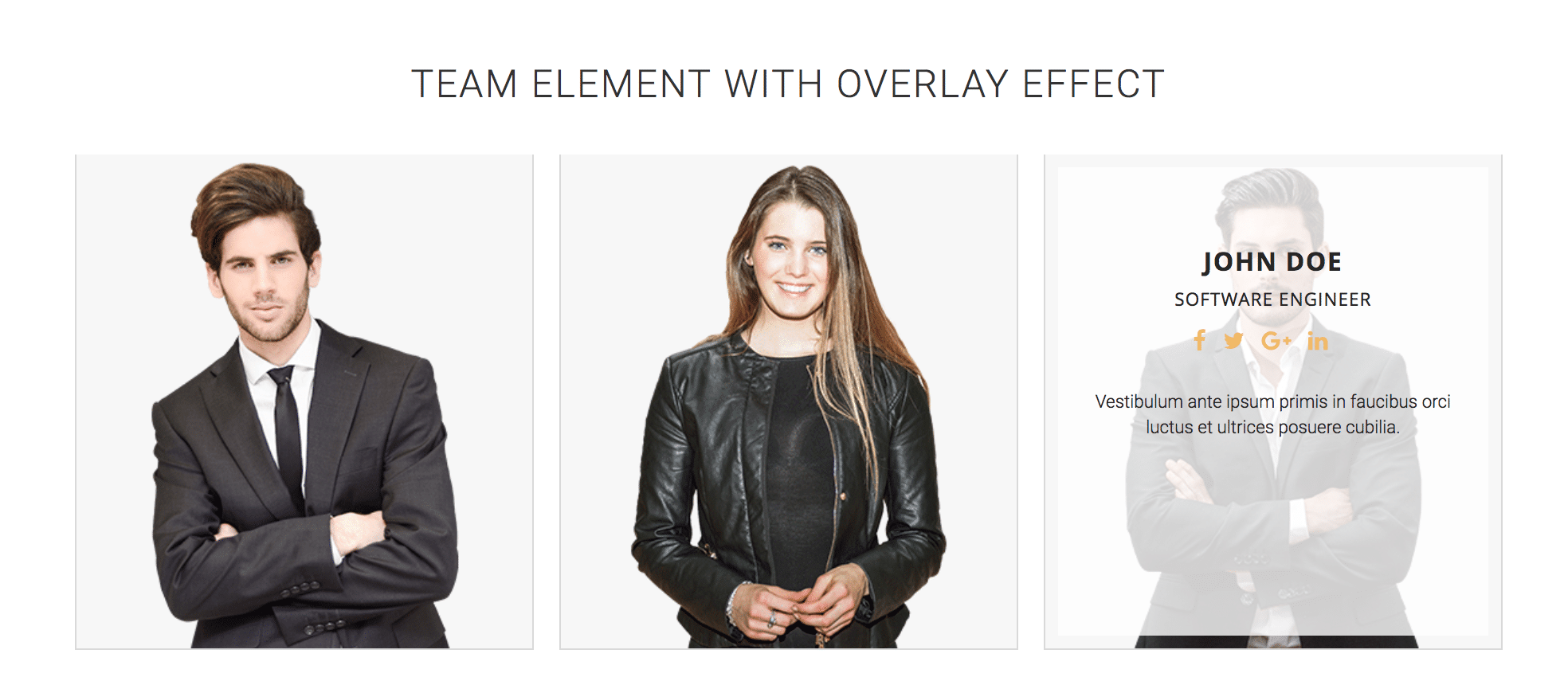 Bonus: Team Members Carousel (Pro)
If you are looking for something more advanced and modern looking, then you can consider the team members carousel element. It is available with the Pro version of Essential Add-ons for Elementor. It works just like the team members elements. Simply drag and drop the element on your page, add team member photos, social links, description etc.
Creating a team page for your WordPress site is very easy, thanks to Elementor and Essential Add-ons plugin. You can create various types of team pages using these tools and make sure your website looks interesting enough or your visitors and also your team.