The Best FOMO Marketing Plugin is now right at the palm of your hand with the introduction of NotificationX. It's the ultimate solution to add social proof to your website & take your business to a new height. Now, you can instantly build amazing FOMO notification alerts on your site & boost your conversion.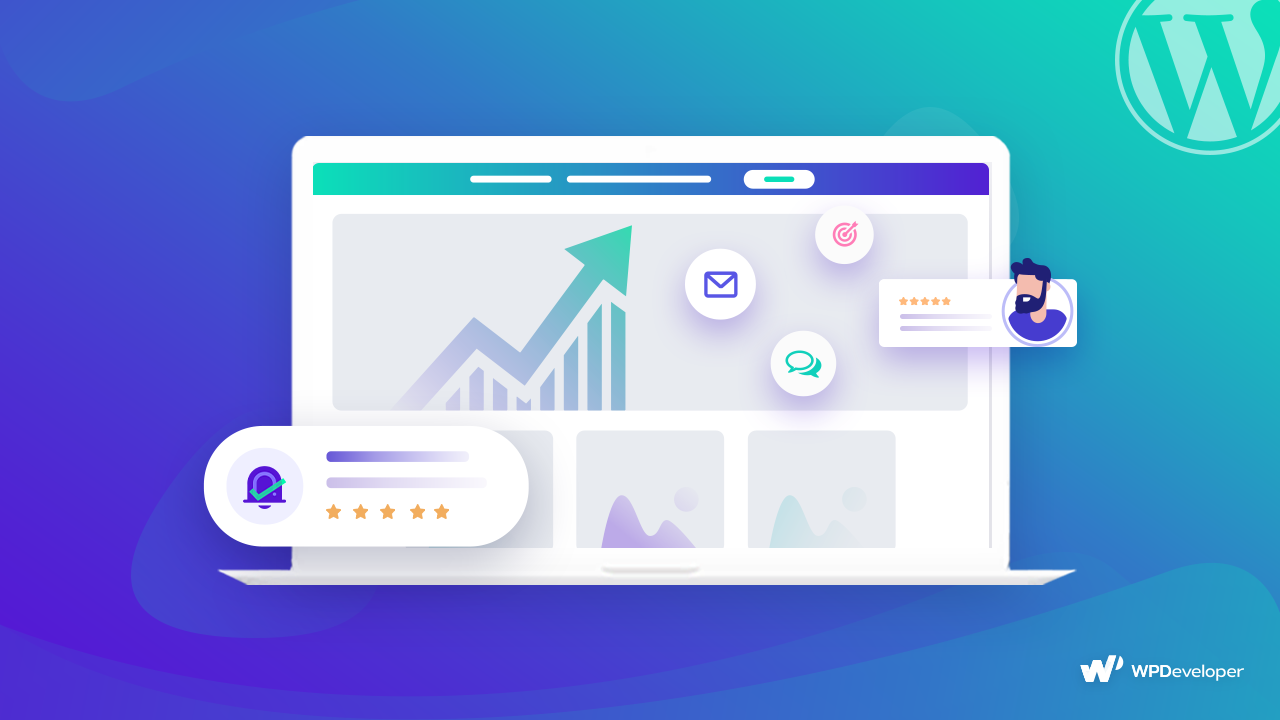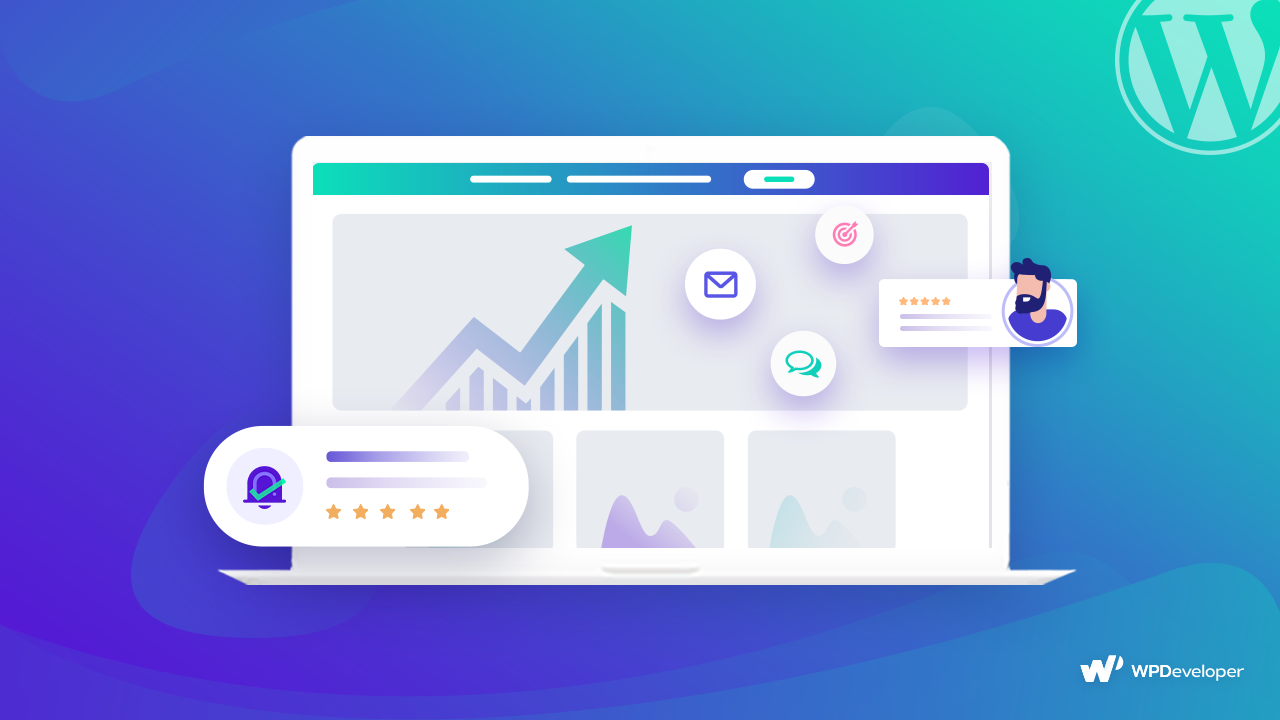 Ever come across a website where you came across popups notifying you about who have purchased certain products? Have you wondered about the purpose behind it? Well, it's actually a marketing technique called FOMO. Basically, It stands for 'Fear of Missing Out'. As the meaning suggests, it's actually a psychological behavior that makes people feel the urgency to get a hold of something and join the trend. Otherwise, they consistently will be stressed up thinking about what a big opportunity will be missed.
FOMO is an amazing marketing approach to massively increase your sales rate. Hence, it is currently used worldwide. So, why shouldn't you? For years, WordPress didn't have any reliable FOMO based solution for this platform. WordPress users have been struggling to implement this technique for a long time. With the introduction of NotificationX, our goal is to make life easier for everyone by allowing them to display stunning notification alerts on their website.
Who Are the Brains Behind NotificationX?

A group of talented individuals here at WPDeveloper are involved with this masterpiece, NotificationX. Our team has been working tirelessly to bring you guys the best FOMO Marketing tool in the WordPress industry. Most incredibly, WPDeveloper already has an unbelievable 300K+ active users who are absolutely delighted with our work.  Through NotificationX, our main goal is to provide the amazing WordPress Community a unique opportunity to grow their business to a new level.
In case you are not aware, the team behind NotificationX has been involved with some of the most incredible products in WordPress eco-system. Let's take a quick glance:
Apart from these outstanding products, we have been involved in building lots of other excellent plugins as well. The user feedback we receive every day encourages us to bring the best possible solutions for the community. We feel absolutely proud of the love & support we get from each & every one of our amazing customers.
Best Marketing Solution with Exciting Features 🎉
NotificationX is the best FOMO based solution for WordPress platform. You can instantly add credibility to your website with it. Wondering how so? For instance, NotificationX gives you the opportunity to showcase client testimonial as Review teasers. As a result, when your visitors come across the site, they would instantly see that people are saying nice things about your company. It will lead to them putting their faith on you and try out your products/services. Overall, if you are looking to apply FOMO marketing technique on your site, NotificationX would just be the perfect choice for you.
Draw Everyone's Attention with Eye-Catchy Notification Bar 😍
NotificationX allows you to display Special Discount Offer or a Major Announcement on your website in an impressive manner. You will have the flexibility to tweak with the design and get it easily personalized to your desire. Stunning Notification Bars will help you to instantly attract your website visitors and make them stay on your site longer. You can create urgency among your users by adding Limited Time offers. As a result, people will more likely to buy from you and it will definitely boost your sales conversion.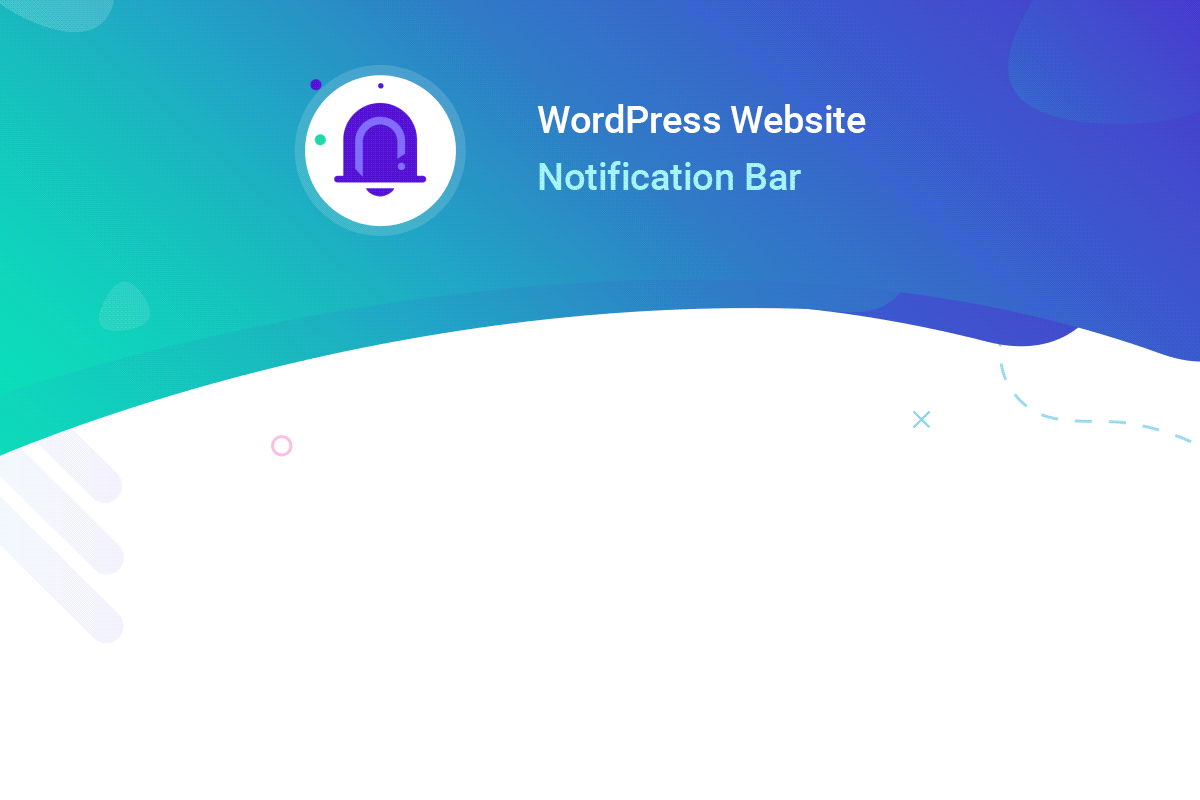 Grow Engagement Rate on Your Website 🚀
Worried about lack of engagement on your Blog Posts? You don't have to anymore thanks to the introduction of NotificationX. You can now instantly grab your visitors attention by effortlessly showing WordPress comment alert on your website. Because of its interactive nature & amazing interface, it will definitely catch the eye of your visitors. They would surely feel the urge to check out your content and get involved after seeing so many people leaving their feedback in the popup alerts. Thus, you will be able to grow the engagement rate on your WordPress website.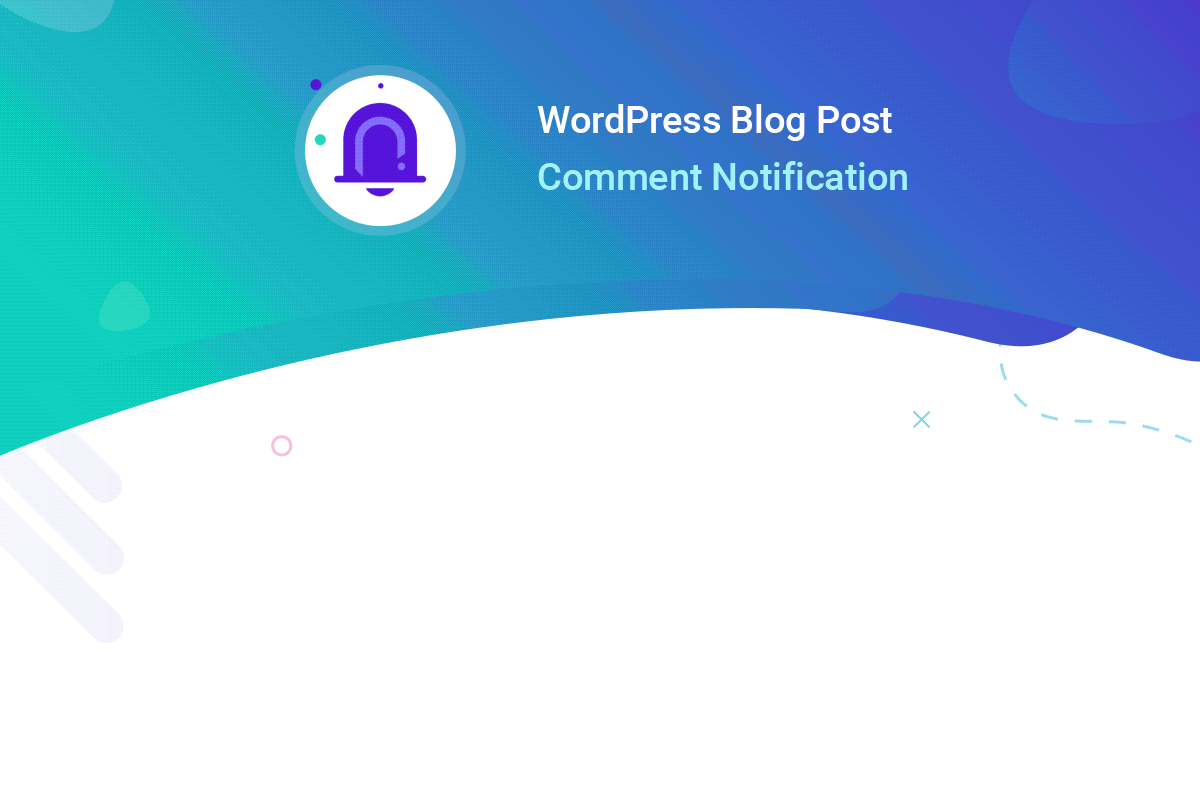 Amazing Sales Notifications to Boost Conversion 🔥
Are you running an e-commerce platform? Want to increase your Sales Rate? Then, NotificationX would be perfectly suited for your need. Regardless of the platform, you are running whether that being WooCommerce, Easy Digital Downloads or even Freemius, you will have the opportunity to showcase Sales Notifications on your website. It will add much needed Social Proof for your platform and will massively encourage others to buy from you at the same time. Besides, you can even go on and display custom notification alerts on your website as well. By influencing others to purchase, NotificationX will lead to a huge boost for your conversion rate.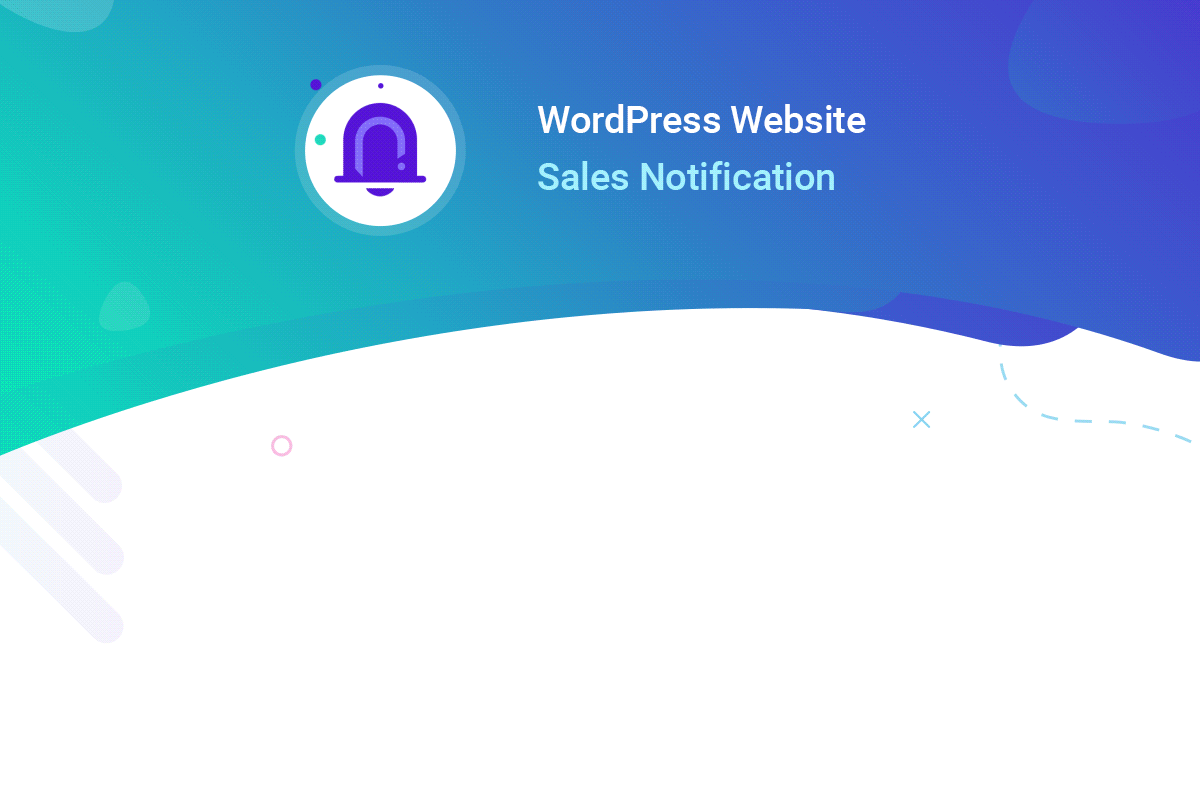 Add Social Proof with Stunning Review Teasers 💬
We are all aware of the importance of showing customer testimonials on the website and how it is effective to gain more sales. But, how about displaying them in such a way that it would blow everyone away? Well, that's exactly what NotificationX has come up with. It can be an effective solution for your WordPress or Freemius marketplace. Because of its amazing user interface, you can just ahead & design stunning Review Teasers in just a couple of minutes. By showing the positive feedback left by your customers in an awesome manner, you will add much-needed credibility to your entire business.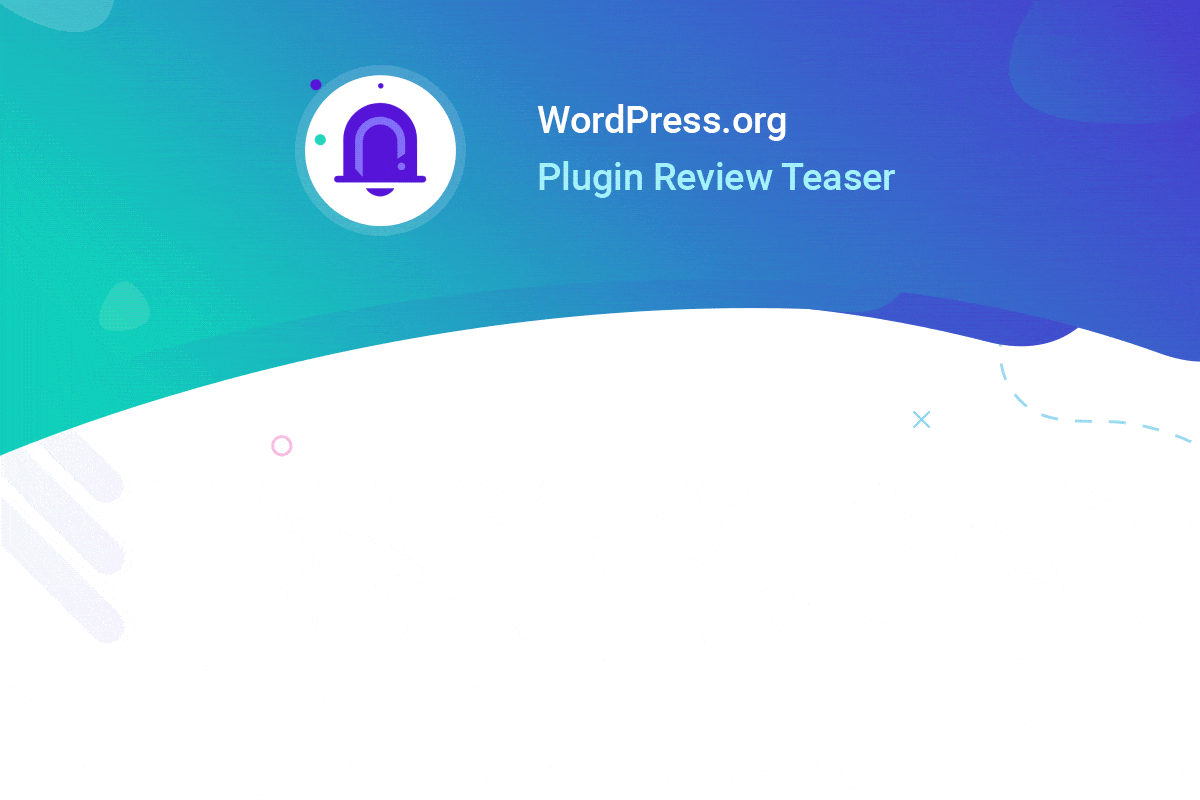 Legitimize Your Business By Displaying Download Statistics 📈
If you are a WordPress Developer and have a marketplace of your own, then NotificationX would just be the right platform you need. You might ask, why? Just think about it, wouldn't that be awesome to display the Download Statistics of the Plugin or Theme you are selling? It certainly would give your potential clients a crucial sense of reliability. After seeing how many users are currently using your software, they would definitely be encouraged to put their trust on you and try your products out. Most importantly, it will not only legitimize your overall business but also help to take your company to the next level.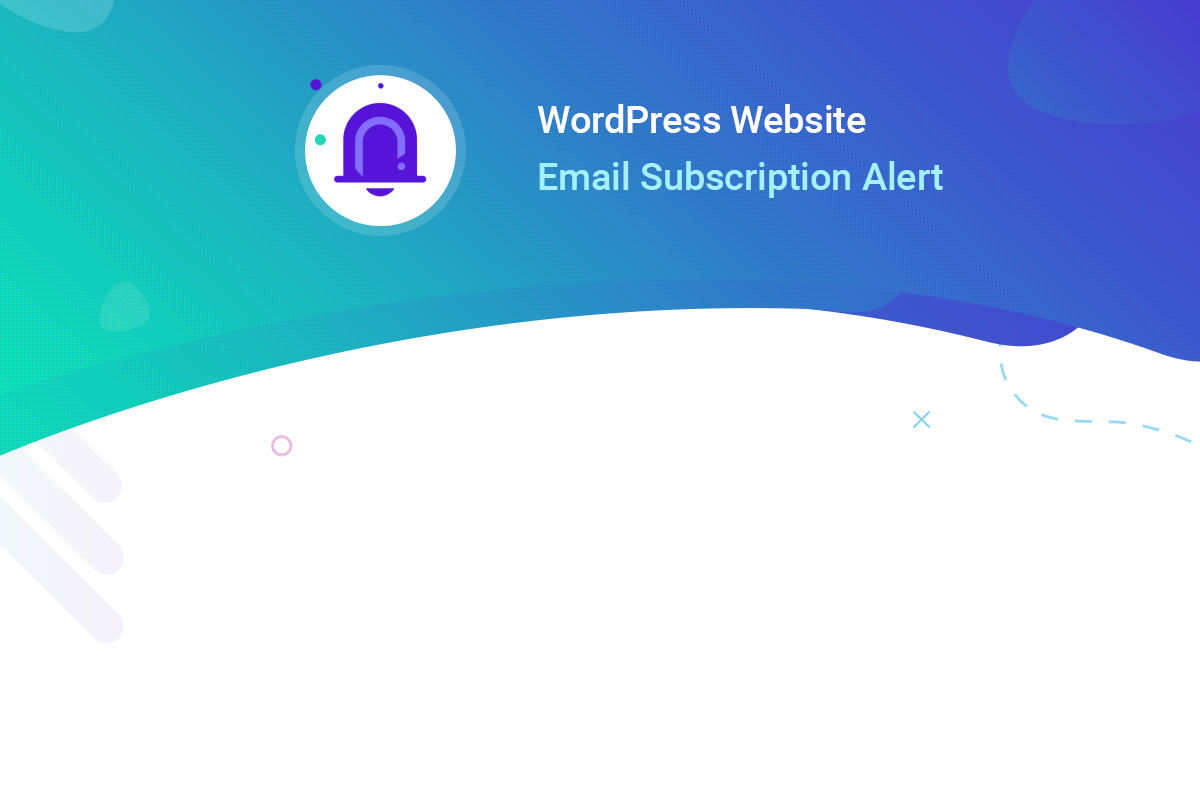 Build Your Email Subscription List 📧
NotificationX PRO would be the perfect solution to skyrocket your Email List Subscribers. Most impressively, it can fetch users who have subscribed to popular marketing platforms such as MailChimp, ConvertKit or Zapier. You can easily establish a connection with your preferred account and showcase the people who have subscribed for your Newsletter. Thanks to such amazing popup alerts, people would get instantly hooked and feel the urge to subscribe to your website. Ultimately, this amazing approach will be massively influential to get a whole new userbase.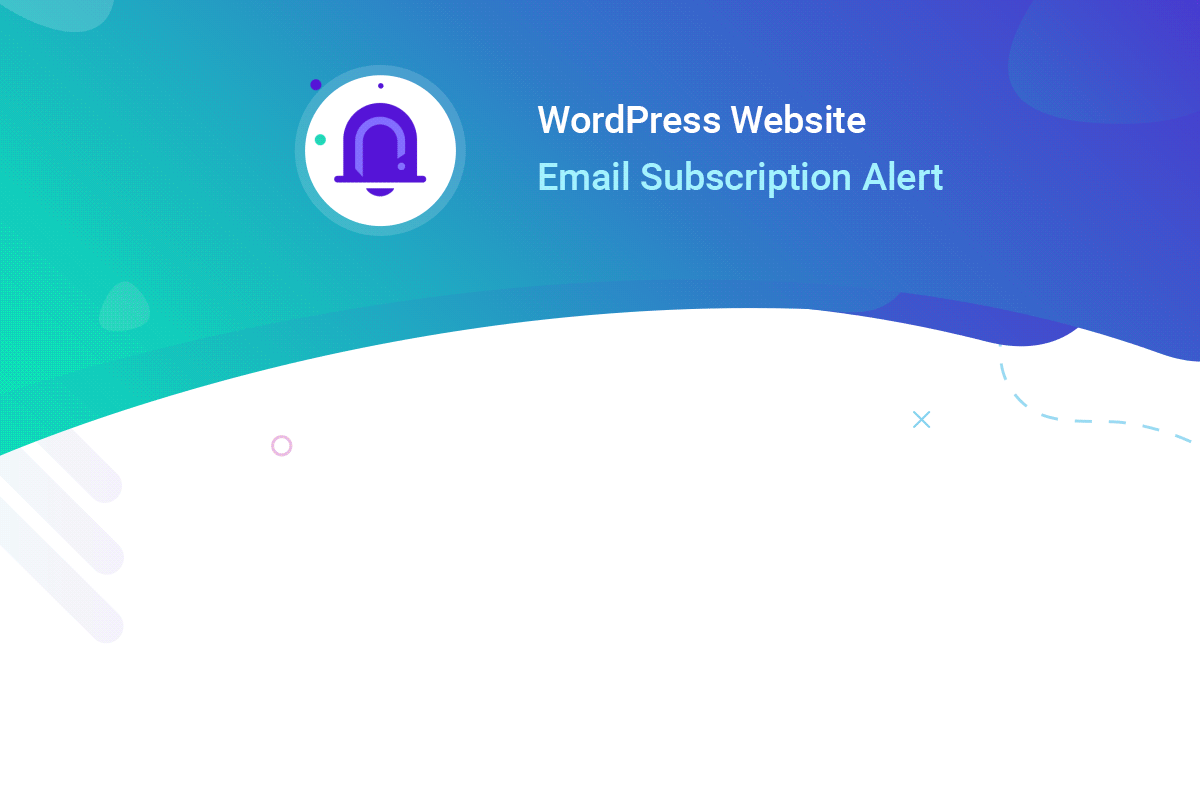 Analyze Reports On Your Marketing Campaigns  📝
Another amazing thing about NotificationX is that it allows you to gather data depending on how many times a certain notification alert has been interacted with. With its amazing graphical interface, you can easily generate the reports for your marketing campaigns.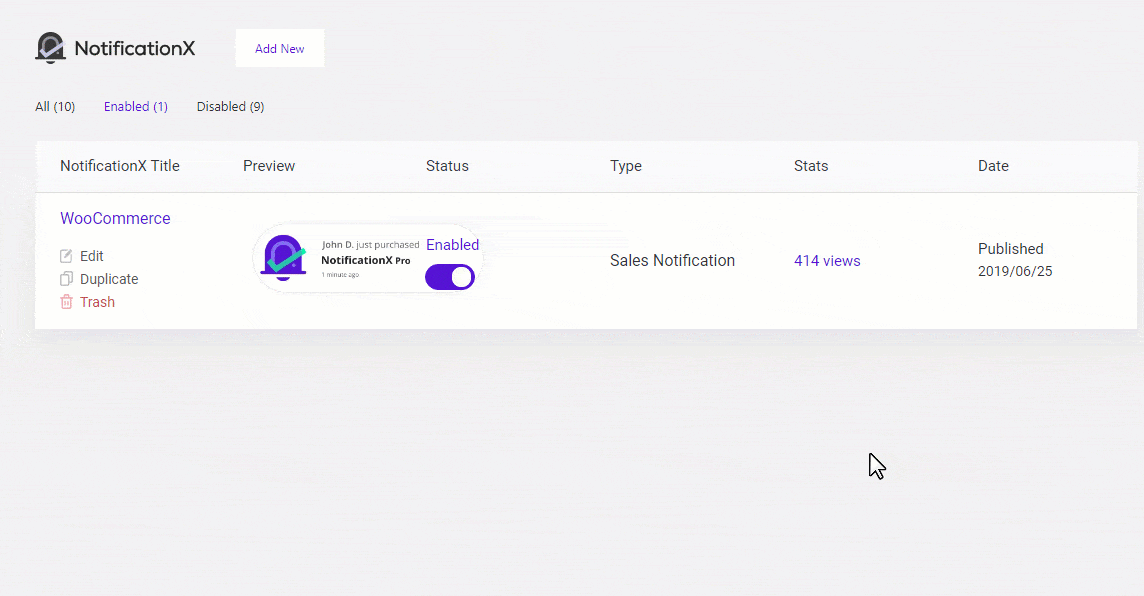 Flawless Integrations With Your Favorite Platforms 🥰

Most impressively, NotificationX offers integrations with some of the most widely used platforms.  It gives you the amazing opportunity to power up with advanced integrations and take your business to an entirely new level. Right now, NotificationX allows you to connect with your favorite tools such as WooCommerce, Easy Digital Downloads, Freemius, Zapier, LearnDash, Envato, MailChimp & ConvertKit. The best part is, we are already working on to bring even more exciting integrations in the future.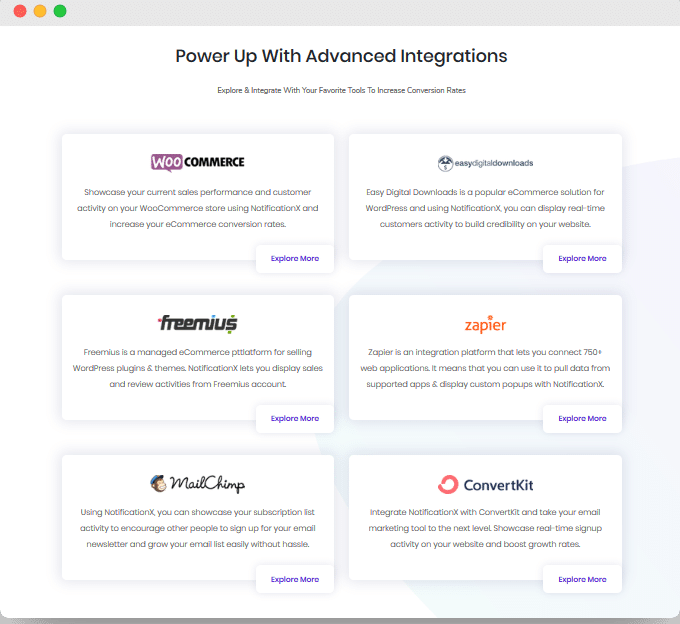 Quick Builder: One-Click Solution

🧨

NotificationX Quick Builder comes with an incredible user interface so that anyone can instantly get started.  As a result, you don't even have to spend a minute to get your website running with amazing notification alerts. With just a blink of an eye, everything will be all set to go.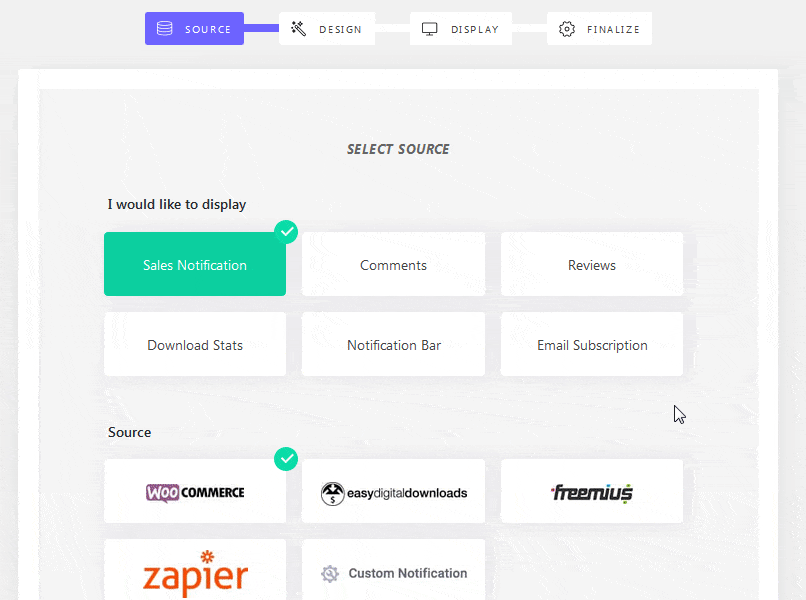 Experience Lightning Fast Speed

⚡

Since NotificationX is very light-weight, it will definitely provide you with a blazing fast experience. The most amazing thing is that it gives you the Modular Control capability. You can easily just turn on or off the type of alerts you don't actually need on your website. As a result, it will take less load on your server and you won't have to worry about slowing down your site at all.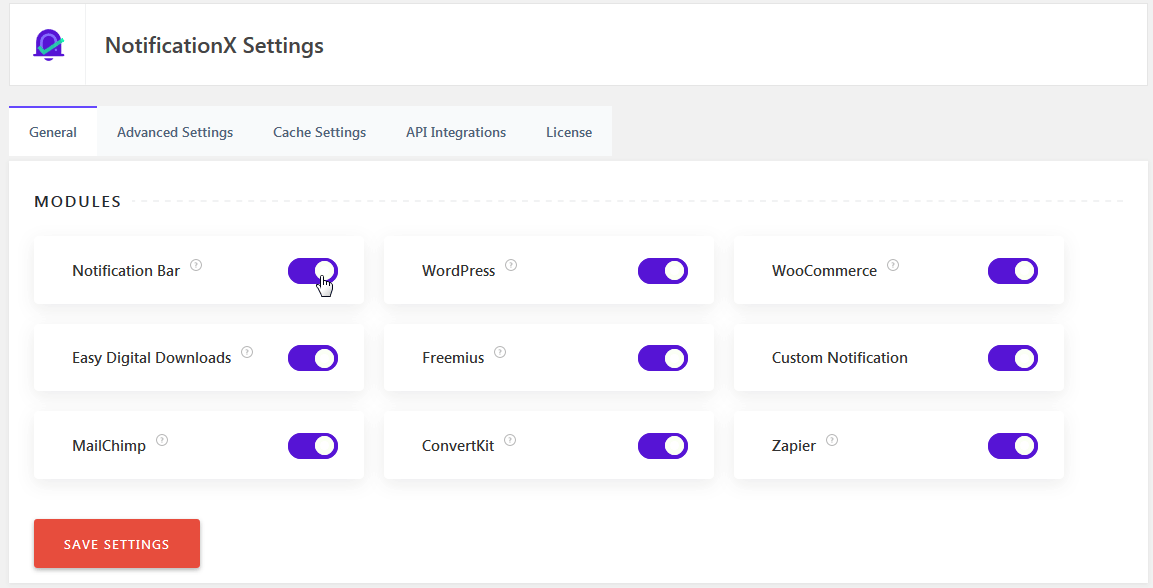 Get Access to Unlimited Notifications

😍

In terms of WordPress, you can hardly find any solution to implement FOMO Notification alerts on your site. So, NotificationX has been introduced to ease the life for all the amazing WordPress community. Even though, there is plenty of popular SaaS software available which can help you to add notification popups on your site. But the problem is that they are highly expensive and restrict users to showcase only a limited number of notifications. So, it wouldn't be really cost-effective especially if you have a small business. However, you will get access to Unlimited Notifications with NotificationX even if you have the free version. Even compared to others, our pricing is fairly cheaper as well.
Get Your Hands on Our Incredible Resources 🔓

Worried about how to get started? You don't have to. Because NotificationX offers incredible resources to help you easily begin with. We have easy-to-understand documentation for everyone. So, even if you are just a beginner, you can instantly start building your own notification alerts with the help of our excellent knowledgebase.
In case if you run into any issues, you can reach out to our dedicated support team anytime you want. If you are a Free user, you can simply ask for assistance through our WordPress.org Support Forum. For PRO users, you can create support tickets through our website. We will gladly resolve any sort of problem you encounter. Want to get connected to our amazing community? Feel free to share your thoughts and join in the discussion on our NotificationX Facebook Group.
Thank You For Your Unconditional Support ❤️

We would like to take this opportunity to show our gratitude for your valuable contribution. After a beta version was released, we received a massive response from our community. Thanks to the amazing feedback we got from you, it has immensely helped us to improve our plugin and add exciting new features.
The most amazing part is that NotificationX has already reached 4,000 Active Users even though we are only releasing the PRO version today. It wouldn't have been possible without your constant love & support. So, we want to thank each & everyone one of you for being with us on this thrilling journey. We are incredibly excited to return something in favor with the introduction of NotificationX PRO.
Wrapping Up
Briefly, NotificationX is an outstanding solution to instantly grab the attention of your site visitors. Since it shows engagement and sales alerts in real-time, this approach will be influential to make others get involved as well. So, if you are looking to add social proof and increase conversion rate on your WordPress website, you should definitely consider using NotificationX.
So, what are you waiting for? Why don't you get started? Let us know what you think about it in the Comments section.