Ever since our initial launch back in 2020, we have been working hard to introduce many hundreds of ready templates for Templately to help web creators like you to build stunning websites without any coding. As we wrap up the first month of 2021, let's take a look at the best ready Elementor templates from Templately that were released this January.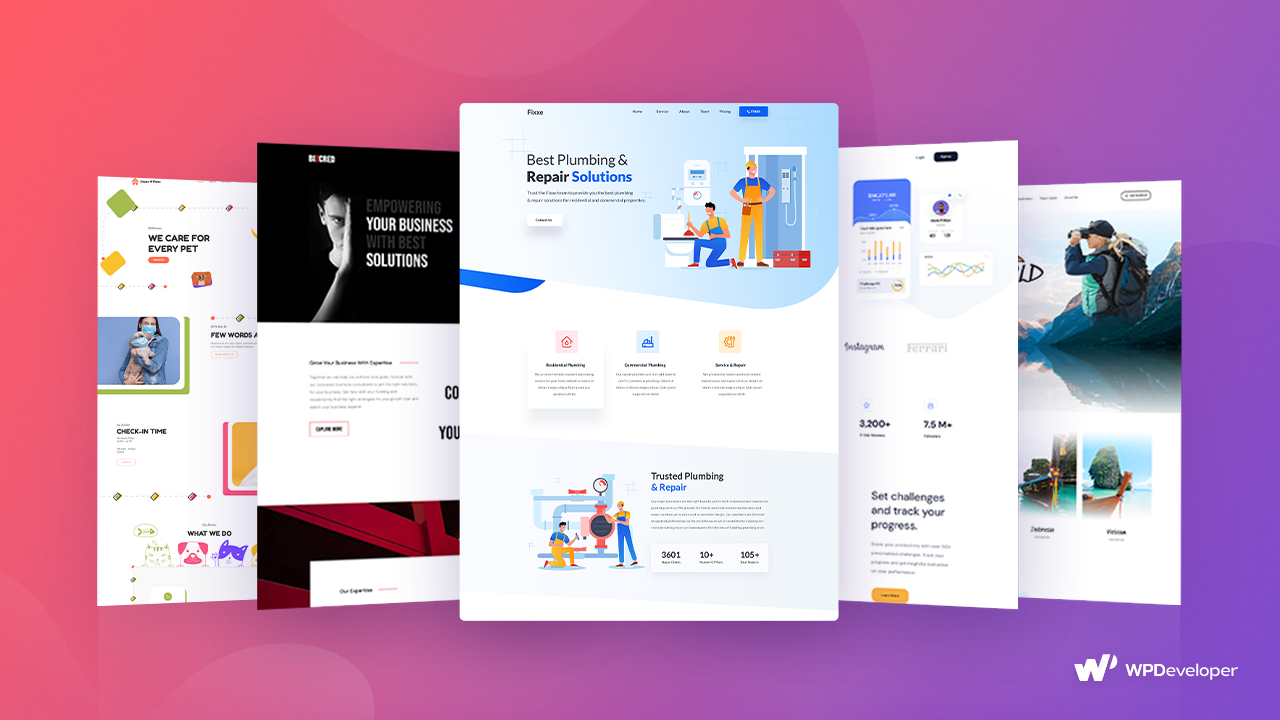 With Elementor being one of the most popular page builders for WordPress, it's no surprise that web creators from all over the world are building stunning websites instantly with this powerful visual drag-and-drop editor. To enhance your Elementor page building experience, Templately has introduced over 1000 ready Elementor templates that you can insert into your WordPress website with just one click. 
That's not all that Templately offers though. With Templately, web creators can now enjoy a faster and smoother page building experience with its unique cloud collaboration feature. You can save your designs to Templately's built-in cloud storage, and then share them with your team to collaborate on cloud using Templately WorkSpace.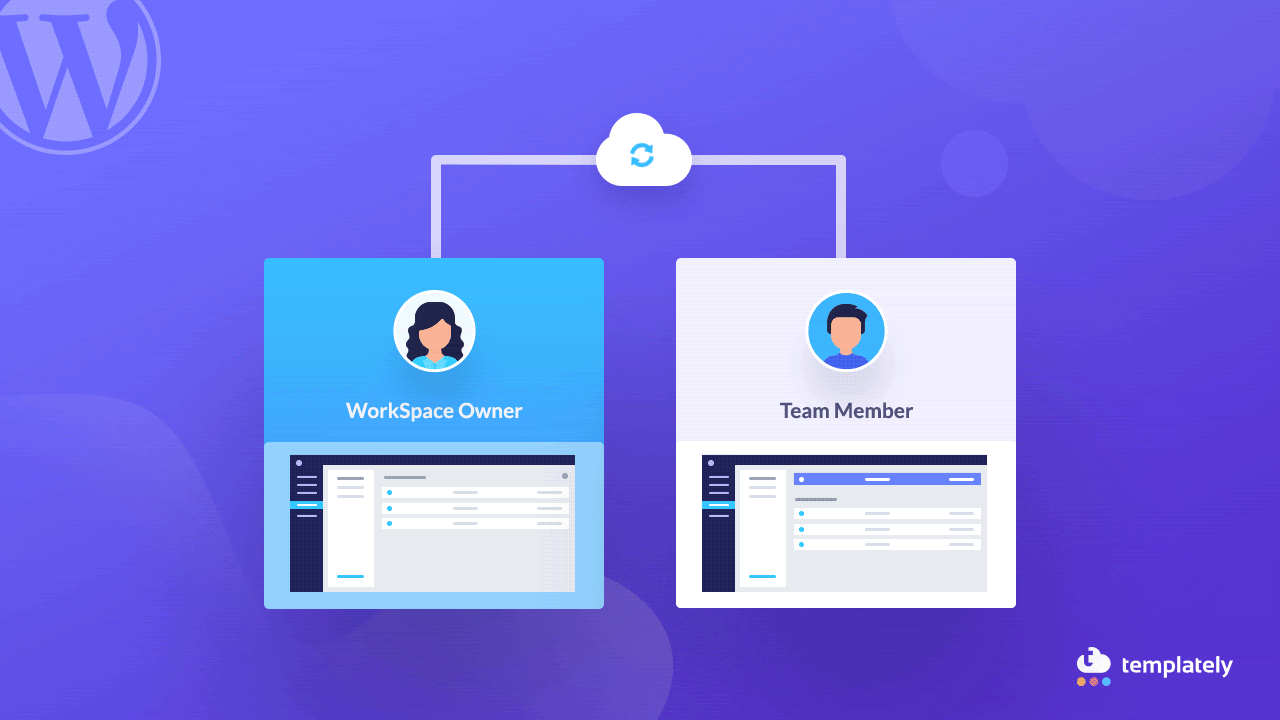 With these advanced features, Templately is more than just a resource for Elementor templates, and the team is constantly working hard to make it the ultimate cloud for WordPress websites. Below, we take a look at some of the newest and best ready Elementor template packs that were released by the team behind Templately this January.
App21: A Stunning Website Template Pack For Mobile Apps And Software
The first ready Elementor template pack on our list today is App21. Featuring a clean, modern, and minimalist design, this stunning template is the perfect choice for those who want to create a full website or even a beautiful app landing page for your mobile applications or software.
App21 comes with 3 ready page templates including an attractive Home Page, a How It Works Page, and of course a Features Page to highlight the best features of your mobile app or software. You can also use this template to create a single app landing page on WordPress.
Wanderly: A Ready Elementor Template For Travelers And Travel Bloggers
Those who love travelling will be thrilled to know that this January, Templately has released Wanderly, a brand new ready Elementor template for creating your personal traveler website. This attractive and lightweight template is an amazing choice for any travel blogger to express their wanderlust, share their travel stories, photographs, and much more.
Want more travel themed Elementor templates? Then you can also check out Trivver, another ready website template for travel bloggers or travel magazines. On the other hand, if you are looking for website templates that are focused on travel services, then make sure to take a look at Travelry travel booking website template or HotelHut hotel booking website template.
Claws N' Paws: A Beautiful Pet Service Website Template For Elementor
For those who want to create animal welfare, animal shelter, or a simple pet service or pet daycare website, Claws N' Paws can be a great choice. Released earlier this January, this is a bright and beautifully designed website template for pet adoption, pet grooming, and other similar pet services. 
Don't forget to also take a look at our complete guide on how to create an animal welfare website while you are at it, or watch the quick video tutorial below.
BizCred: Ready Elementor Template Pack For Corporate Business Websites
Creating a bold, professional looking corporate website that stands out from the crowd may seem challenging. But with BizCred, a new ready Elementor template pack from Templately, you can instantly build an eye-catching corporate website and add your personal touch to it. Fully responsive and completely compatible on multiple browsers, BizCred is a great choice for anyone who wants to create a stylish and modern corporate website.
Max Boom: Freelance Photographer Portfolio Website Template For Elementor
Freelance photographers will be delighted to know that Templately has added another ready Elementor template pack for photographers to create their portfolio website where they can showcase their work beautifully.
With Max Boom, you get 9 attractive and fully responsive ready page templates, including a Project Page, Blog Page, and Booking Page. The template also features an interactive layout, eye-catching Call To Action buttons, and is a great choice for showcasing your work as a freelance photographer.
Fixxe: Ready Elementor Template For Plumber Or Plumbing Service Website
Creating websites for specific services like plumbing and repair can be time-consuming. But with ready Elementor templates like Fixxe, you can easily create a plumber or plumbing service website instantly with one click. Just insert the template in your WordPress website, add your own content and modify it in Elementor Editor, and you are done. 
Moreover, you can use Fixxe to create other similar types of service websites. For instance, you can use it to create websites for home repair services, electricians, and for any other similar professions.
Bonus: Top 12 Elementor Template Packs Of 2020
While we may be at the end of our showcase of the best Elementor template packs for January, there is still a lot more that Templately has to offer. With over 1000+ ready templates for nearly all types of websites, Templately has something for every web creator around the world. Check out our own top picks of the 12 best Elementor template packs of 2020 here.
Enjoy web designing? Then give Templately a try today, and find out for yourself how you can enhance your website creating experience using the ready Elementor templates and premade blocks for WordPress. If you have any suggestions, share them with us in the comments below. We'd love to hear from you and make your website creating experience even better.
For more fun news, tutorials and updates, subscribe to our blog or connect with us by joining our Facebook Community.