In this digital era of rising social media stars, are you trying to create your own influencer marketing agency? Then you have come to the right place. In this blog, we are here to provide you with a complete guide and help you through the entire process and give you a powerful online presence.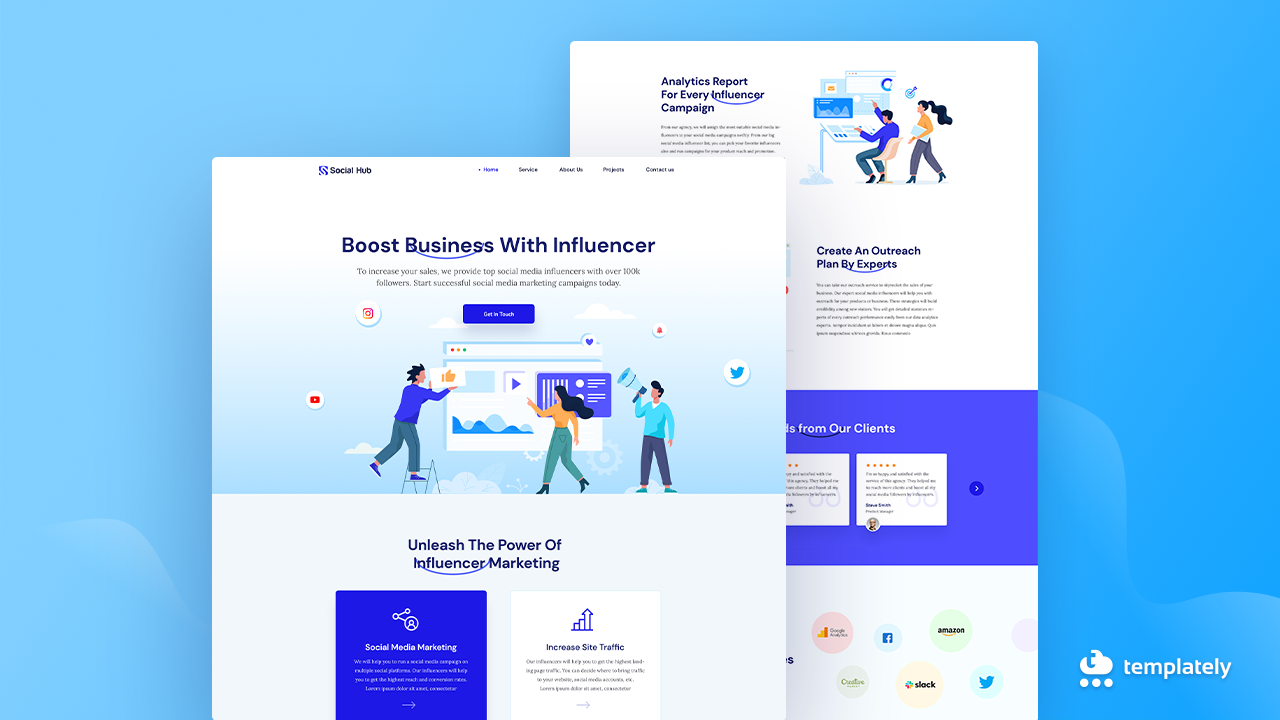 Influencer marketing has recently become a very popular area of business, so much that some are even calling it "the future of advertising". While attracting and retaining customers is always a challenge for any kind of business, using a popular influencer to promote your products or brands is one of the best ways to bring customers to your business and skyrocket conversion instantly.
But it is also difficult to survive in this competitive market without a proper strategy to start your agency. Therefore, in this comprehensive guide, we will walk you through everything you need to know to help you get started with your new influencer marketing agency. So without further ado, let's get started. 
How Is An Influencer Marketing Agency Different From Other Agencies? 
First off, we want to clarify how an influencer marketing agency differs from the many other types of marketing agencies out there. While many digital, creative, or public relations companies may offer influencer marketing as part of a comprehensive marketing strategy, only dedicated influencer marketing agencies are entirely focused on marketing with social media influencers. 
Such marketing campaigns and strategies focuses on using popular leaders, social media stars and influencers to drive a brand's name and message to the wider market. Rather than send using traditional digital marketing strategies, influencer marketing agencies works with influencers to promote products and services to their followers and reach more website traffic.
Influencer marketing agencies help their customers plan, execute, and manage influencer marketing campaigns. Product placement, sponsored content, paid sponsorships, and more overt promotion by influencers for brands are all examples of this.
As an influencer marketing agency, some relevant tasks for your company will be to : 
🎯 Create content strategy for social media campaigns and posts
🎯 Find insights client brand, competitors, industry, and audience
🎯 Select the relevant and popular influencers for promotions
🎯 Outreach to the influencers, and form a contract with them
🎯 Manage the influencers and produce content with them
🎯 Handle all communications and plans with influencers
🎯 Analyze success metrics and results of the campaigns
5 Key Steps To Starting An Influencer Marketing Agency
To create a successful influencer marketing agency for large businesses and brands online, you will need to first get to know the industry well first. Understanding the latest social media marketing statistics is crucial to staying ahead of trends and tailoring your influencer marketing approach to align with the ever-evolving landscape of online consumer behavior.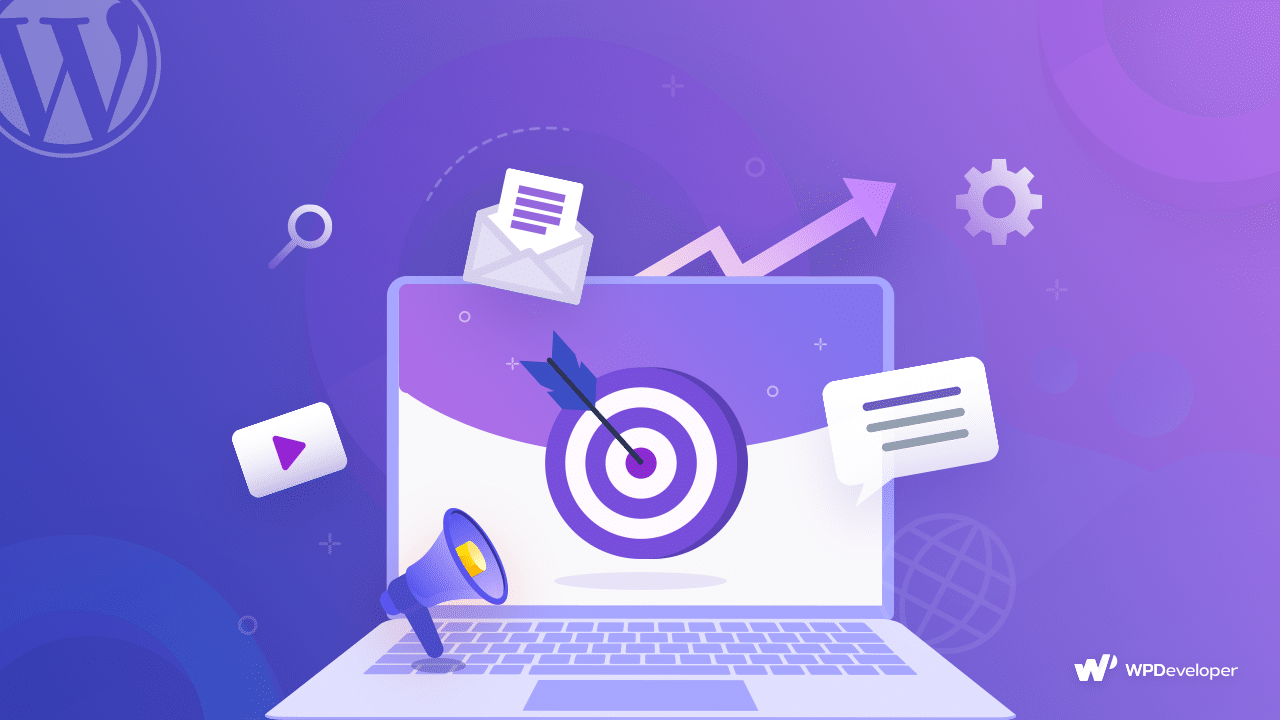 Once that is over, you can create a thought-out checklist of what you need to do and consider before starting your own marketing agency for influencers. To make things easier and quicker for you, we have listed down some possible requirements and created a checklist. 
🤔 Plan Your Business Strategies
The process of starting an influencer marketing agency starts with you defining your mission, your target market and audience, and setting realistic goals that will surely succeed. You could conduct market research to evaluate what works on your target audience, and which influencers are taking the industry by a storm. Afterward, create a complete strategy with an outline of everything that needs to be done. 
✅ Pick A Unique Name For Your Website
The next step to building your agency would be to pick a unique, catchy name for your site that your clients and prospective users will easily remember. Just make sure the name is available in the market and on WordPress.
⚖️ Legalize Your Company & Get Licensed
Afterward, you will need to form a legal entity and get all the required licenses to get the official right to establish a company. We believe it is important to protect your privacy and act according to the law, especially for marketing agencies dealing with large business firms. Register for taxes, obtain necessary permits, open a bank account, everything else to save yourself from legal entities and gain the needed credibility. 
💻 Create A Stunning, Powerful Website
In this fast pacing digital era, creating a stunning, powerful website is the turning point for any business at present. It should be attractive, trendy, and user-friendly to use, with all the necessary information about the brands your will be working with as well as the influencers.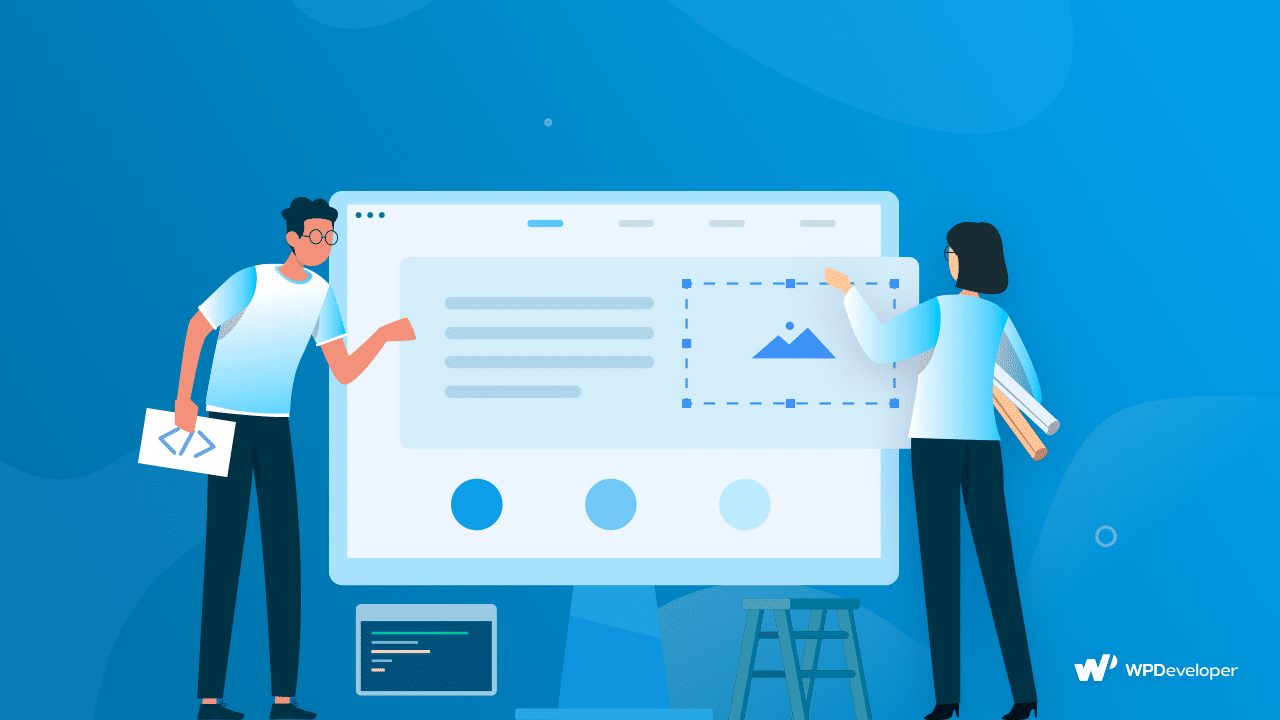 This is where we want to provide you with a detailed, step-by-step guide on creating an irresistibly eye-catching website using a ready Elementor template pack for WordPress, without the use of any codes. If you want to find out more, keep reading and we will get back to this in just a bit. 
🏆 Make Up A Team & Build Your Business 
A strong team and the ability to delegate are essential for success. If you're not doing it yourself, you'll need managers, an accountant, a web developer, and a marketing specialist to get started.
⭐Start Looking For Popular Influencers
Whether you conduct your search manually or through marketplaces, you should have a shortlist of valuable and highly popular influencers with whom you can collaborate on a regular basis and for specific types of campaigns. 
Create A Stunning Influencer Marketing Website In Under 10 Minutes
So as we mentioned earlier, one of the major steps in building your influencer marketing agency is creating a website that will not only bring in clients but also help your business boom. And the best part is, creating a hi-tech, eye-catching site doesn't have to be costly, nor do you need to bother with codes. 
You can now instantly create a stunning influencer marketing website for your agency on WordPress with Social Hub, a premium, ready Elementor template pack from Templately. 
Social Hub is a fully responsive website template pack for Elementor with modern, dynamic designs that are sure to grab your users' attention in no time. It requires no codes to and adjusts with whatever types of device you view it on, a mobile phone, laptop, tablet, etc. 
This amazing template pack comes with 5 different landing pages and several blocks to help you create and embellish each section of your website: 
👉 Home Page: With Social Hub template pack, you will get access to a stunning Home Page that comes with a dynamic designs and an interactive call-to-action buttons that will instantly grab attention.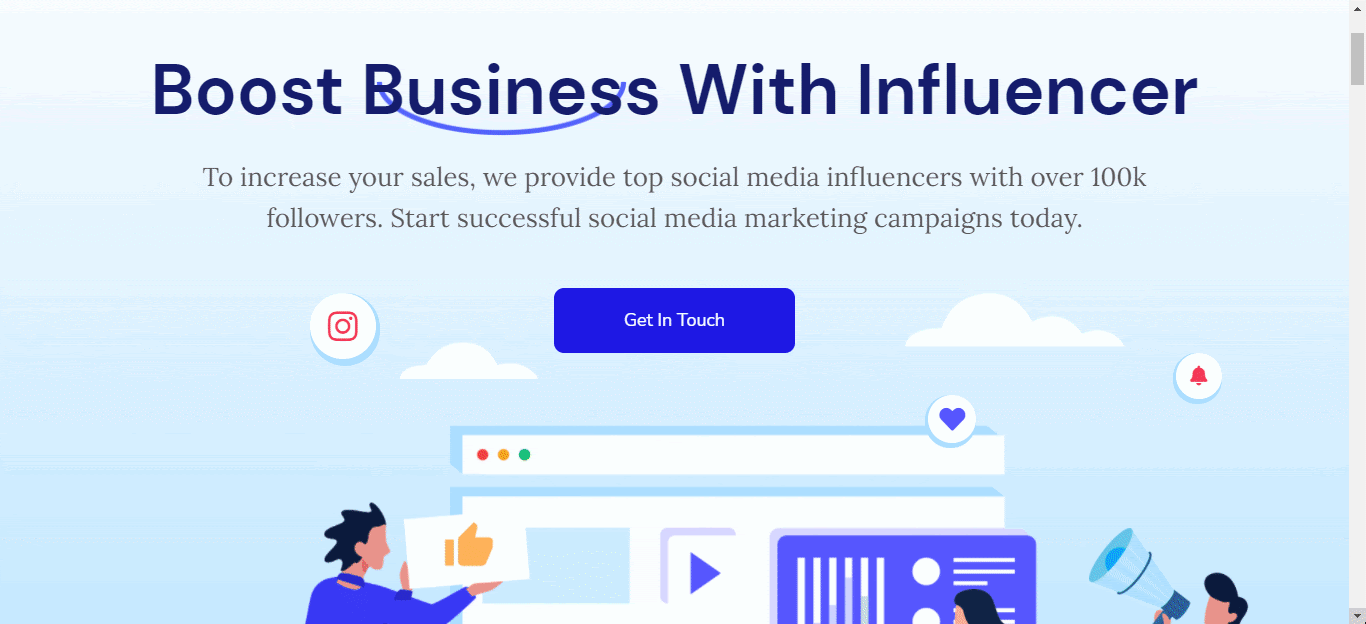 👉 About Page: This template landing page will be perfect to display details about your agency's missions, goals and background. You can also display descriptions and your team members. 
👉 Service Page: With the Service Page from Social Hub, you will be able to showcase all the types of services you will provide to your client brands and businesses. 
👉 Projects Page: This stunning and highly engaging Projects Page is where you will be able to list all the projects and campaigns you will take on. This will not only help to add credibility but also boost con engagement instantly. 
👉 Contact Page: And finally, Social Hub comes with a page using which your website viewers can easily reach out to you and convert in clients and users.
All you need to do is insert the page you need (or the entire pack) into your WordPress website, add your content and you are good to go. But to do this, you first need to install a few mandatory plugins.
 Things You Need To Create Influencer Marketing Agency Website
 👉 Elementor: Social Hub is a premium influencer marketing agency website built especially for and with Elementor and so this is one of the first things that you will need to install on WordPress to instantly create your agency website. 
 👉 Essential Addons for Elementor: Along with Elementor, this premium template pack has been created using Essential Addons for Elementor – one of the most popular addons for Elementor with more than 1 million active users and 100+ stunning elements. Therefore, you will also need to install and activate Essential Addons on your website.
 👉 Templately: And finally, you need to sign up for an account with Templately PRO – the ultimate template cloud for Elementor and WordPress with countless eye-catching website templates. 
Once you have installed these three plugins mentioned above, follow the steps given below to create your influencer marketing agency website with the Social Hub template pack from Templately.
Step 1: Insert Influencer Marketing Elementor Template
Let's create a new page for your WordPress website first and once your page has been created, click on the Edit With Elementor button at the top. This will load the Elementor Editor for you where you can effortlessly insert the template with just a few clicks.
Once on the Elementor editor, you need to click on the blue Templately icon. You should see a pop-up window open up from where you will be able to search for the Social Hub template pack. Choose any of the ready pages according to your needs and simply insert them into your site.
Let's consider the Social Hub home page for example. When you click on the desired page Templately will check for all dependencies and insert the template onto your website. The final template page will show up in the Elementor editor like this.
Step 2: Customize The Template Design With Your Own Content
You can customize each page and block of this premium template pack, Social Hub, and add personal touches, and set your site apart from all the rest of the websites in the market.  Elementor allows you to customize the ready templates and change up the fonts, styles, and colors – everything is possible. 
You can even take your website design up a notch by installing Essential Addons For Elementor and adding extra widgets and elements as needed. Take a look at these demo pages and documentation to get a better idea of the many possibilities. 
Step 3: Publish Your Website & Make It Public
Now that you have created the influencer marketing agency website, finish up by adding finer details, such as descriptions to showcase your intent and missions, news and events, testimonials, and blogs. You can add images, and videos to make your website more interactive and engaging.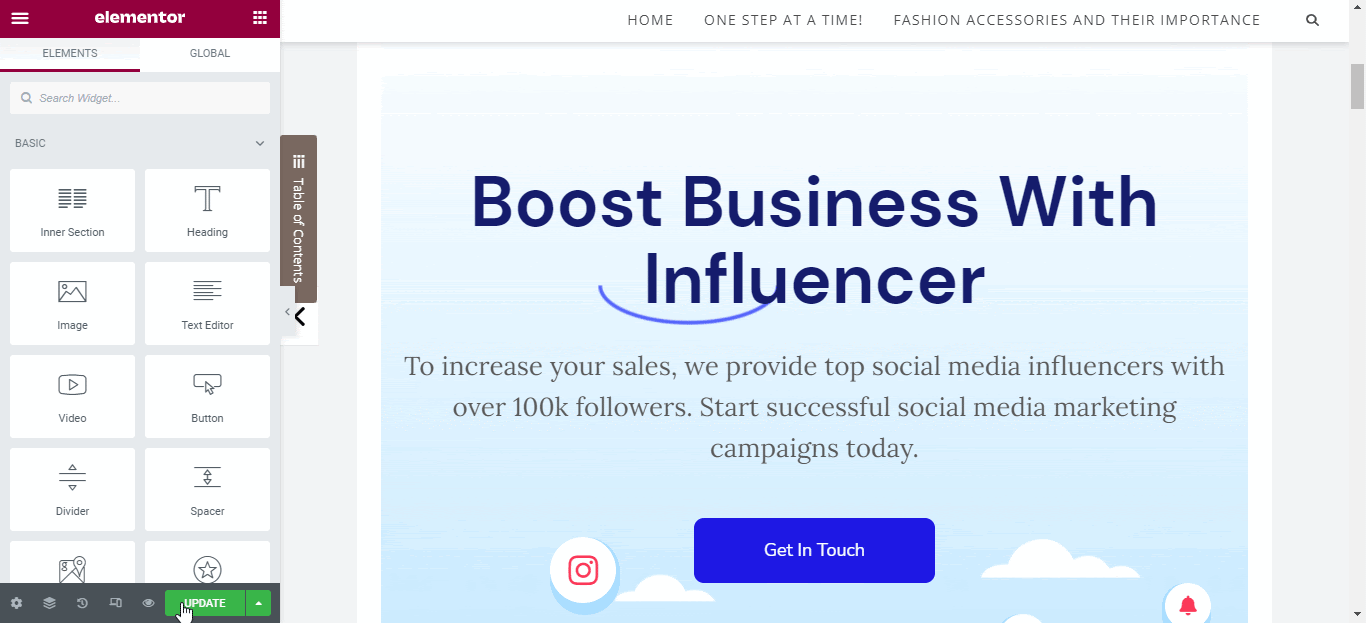 Then simply publish your website or update the existing website page that you had, and make it public for the whole world to take a look at. Finally, congratulations, your influencer marketing agency website is now ready to take the market by storm.  
Bonus: How To Skyrocket Business For Your Influencer Marketing Campaigns
Now that you have already set up your website and know what strategies to take to start your business, we want to provide you some more tips and tricks. Take a quick look at our blog on how to create successful marketing campaigns and skyrocket conversions. 
This blog will help you with ways you can easily boost engagement and then convert website visitors for any type of marketing campaigns using FOMO marketing strategies, on top of influencer promotions. 
We hope this blog was useful to you and helped you every step of the way. Let us know of your experience using the steps mentioned above by commenting below.
Explore Templately ready template packs, if you haven't tried it out yet. You will find a template for every purpose. If you face any difficulties, you can contact our support team without any delay. They will love to serve you according to your needs anytime you want. Or you can even join our friendly Facebook Community and subscribe to our blogs to get all updates regularly.