A growing percentage of internet businesses are raising the demand for hiring a perfect web development agency to build or renovate their website in a standout way. As for this, when you are running a web development agency business, you have to make sure that you get an attractive, interactive, unique, and stunning website that your customers get impressed at their very first look.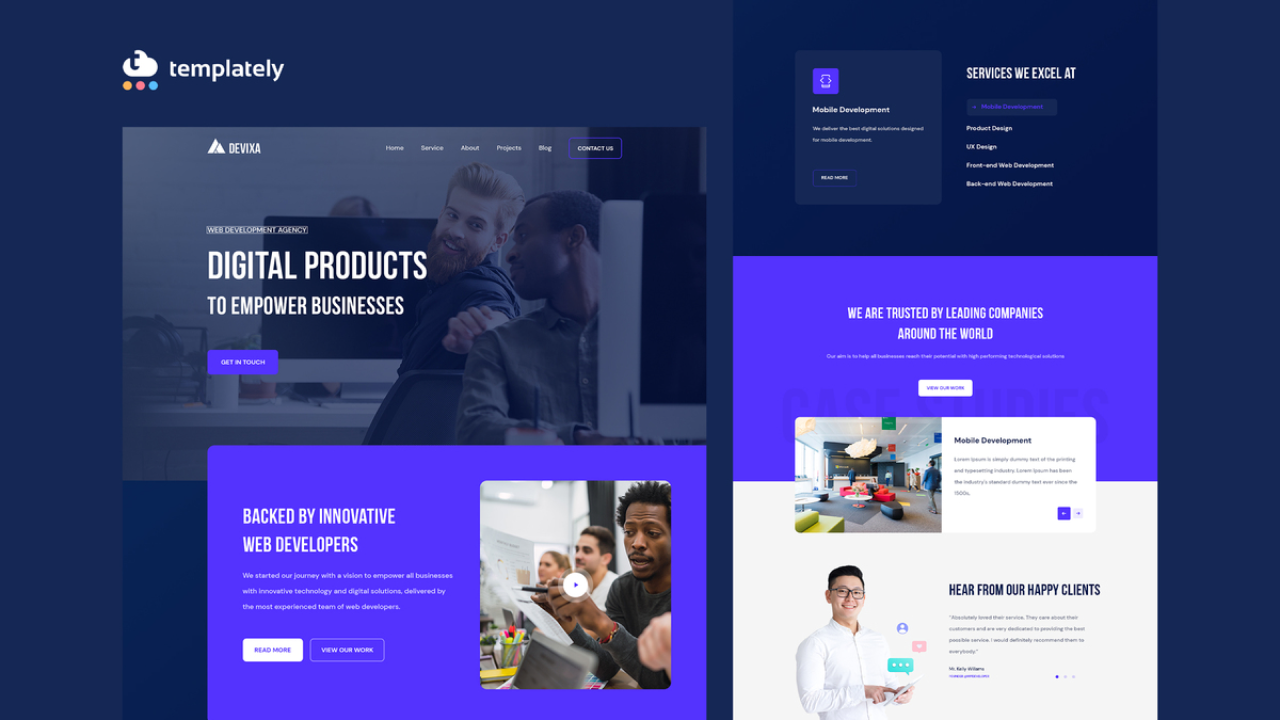 You have to invest your time, money, and creativity in it so that you can have a long-term benefit in your web development agency business. That will help you place in a superior position to your competitors by earning a maximum profit. So for this, if you have to invest a little amount it is well worth giving. 
Get convinced? Now you are searching for a perfect way of making your web development agency website innovative in the eyes of your own and your customers' perspectives. Then this blog is for you to get that complete solution. Let's dig in-depth below!
Grow Your Web Development Agency Business From Scratch To Success 
If you are starting your web development agency business, you must be conscious of some pre-prospects that you might need to assure first. Many out there don't know where to start and gain success from scratch. Get to know the effective tactics that will place your web development agency business from scratch to success below:   
Start Nurturing Your Web Development Skills
First, you have to find out what skills, and the expertise you get as an individual or as a team. You have to set that up, research what you need to focus on, and do your self-development according to this. You must have to find out your work flaws, practice them and then you feel prepared. You should go for the decision to make your own portfolio website or a complete one to promote what services you can provide.  
Reach Out To Your Target Customers Through Networking
Personal, professional, or any kind of networking works when you are planning to start any business. For web development agency business it's a must. So it's really important to focus on this and maintain those networks. From those networks, you will get your potential customers, recommendations, and more. So if you are making your business plan you have to poke all networks through the mail, or oral communication who know your work and will feel interested in working with you or help you spread your brand name as an organization or as an individual.    
Invest In Your Marketing Campaign & keep Growing 
As you have reached through networks if you get some positive feedback if not no worries. You can reach out to popular job portals to get clients who want a web developer like Upwork, or Freelancer sites. You can approach them with an interactive email, once you get some clients, providing them your best service will help you to reach out to other potential ones. Because it is always neglected to reach out to job portal sites which can be an effective source of getting customers. 
👉A fully functional, SEO-friendly website can help you to rank on search engines. You can then easily be in the search of your potential customers who might be looking for a web development agency to accomplish their development works. 
👉Using social media platforms like Facebook, Twitter, and LinkedIn simultaneously for gathering enough exposure is another finest marketing strategy. It helps you to take to your loyal customers with ease.
👉Also, in the long run, you can easily think about the paid Ads campaign on Google, and Youtube after getting some exposure to target audiences globally. By following this process, the way you elaborate your marketing campaigns the more you succeed.  
Complete Guide To Create A Web Development Agency Website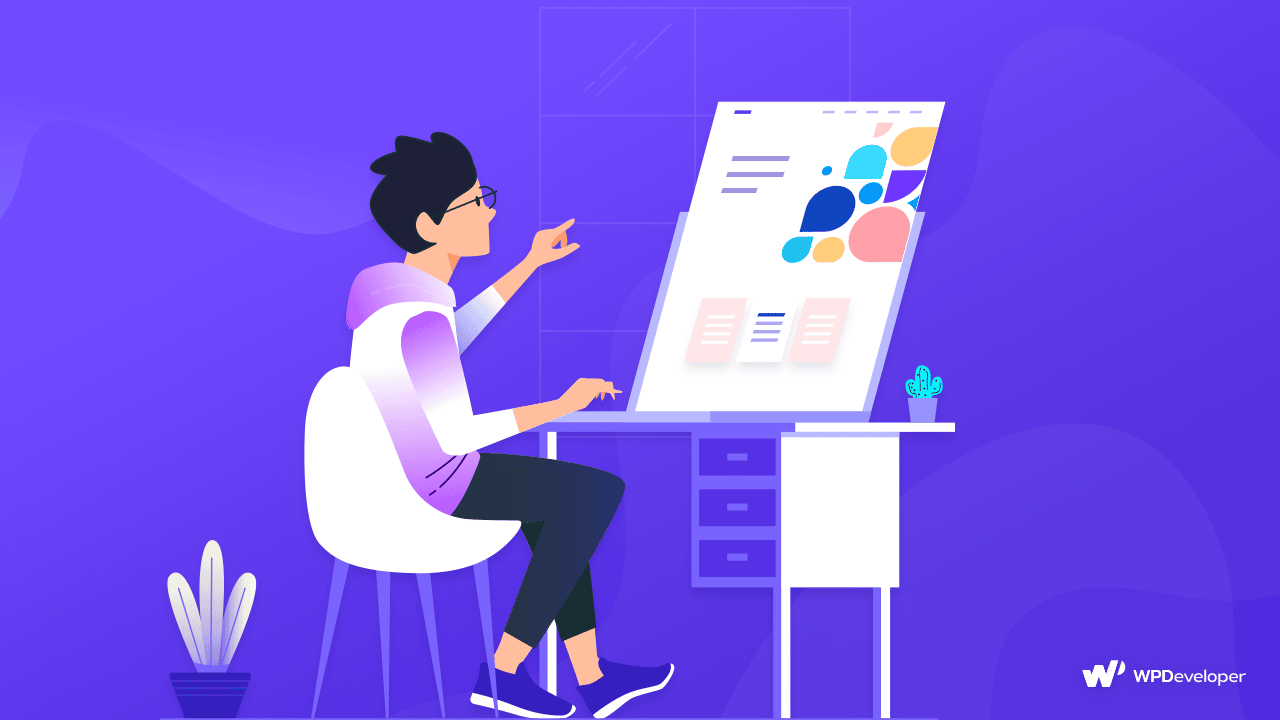 As you already know about having a web development agency website benefits, you can now surely look for where to start with creating an interactive website. So here you get a complete guide to creating a web development agency website from scratch. 
🟢 Get A Domain Name & Best Web Hosting Provider 
To make your online presence create a website, you have to first get a domain name from your preferred platform and web hosting provider to run your website without any hassles. Your online data, credentials, and backups all will be secure there. If you consider WordPress making your website, then you can get domain & hosting services both from one in an affordable way.  Check out the blog below that will help you get the best web hosting service provider for WordPress.
🟢 Choose WordPress As Your Ultimate Solution
As we have mentioned about WordPress earlier. It can be your handy tool to start building your web development agency website with ease. Because you can get a free drag & drop page builder to create an interactive website without any coding. You just have to add your preferred content elements to make a stunning website just with a few clicks.
🟢 Pick A Complete Theme For Your WordPress Site 
Designing an interactive web development website in WordPress, you can pick a flexible, lightweight theme to ensure an appealing appearance on the website. For this, you can use Flexia, the powerful WordPress Gutenberg lightweight, fast-loading theme to change the outlook of your web development agency WordPress website right away. 
How To Create Web Development Agency Website Using WordPress Template In 5 Minutes 
We have earlier mentioned WordPress flexibility, and drag & drop page builder. You can get the popular page builder Elementor for WordPress to create a compelling website in WordPress. You just have to add your own content to it and make it the way you want it to look. 
To make this Elementor page builder work more fascinating Templately offers 2000+ ready Elementor templates to build any stunning website. You don't have to add any code, just insert your preferred template, and with a bit of modification, you will be able to publish your website.   
Get Devixa The Complete Web Development Agency Website Template Pack  By Templately
Templately has introduced Devixa, the complete ready Elementor template pack to create an impressive web development agency website without adding code. It comes with six incredibly designed ready pages and four blocks. You can insert any page, add your desired content to it and make each creative section appealing just with a bit of customization. 
⧪Get an appealing Homepage, About Page, and Contact Page ready designs to let your customers know about you fully.  
⧪A stunning Service Page template that will help you to showcase your web development agency services beautifully there.
⧪Complete Projects Page, and Project Details Page to show your current, most creative works there to attract your potential customers.  
Things You Must Have To Get In Order To Use Devixa Template By Templately
Let's get a few things done before creating a web development agency website using the 'Devixa' Elementor template pack from Templately. Check out the necessary plugins that you must have to get using this ready template pack: 
✅ Elementor: Install the best page builder Elementor to use this Devixa web development agency website template by Templately. 
✅ Essential Addons: Activate Essential Addons for Elementor. This is the best elements library for Elementor with 1+ million happy patrons and 90 amazing widgets.
✅ Templately: Now, you have to sign up for an account and install 'Templately' on your WordPress website to use this ready template for Elementor. 
Now that you have installed all the mentioned plugins above, you are ready to use the Devixa templates pack in your Elementor editor. Follow these simple step-by-step guidelines below:
Step 1: Insert The 'Devixa' Homepage Template Design In Elementor
Click on Edit with Elementor to create a new page on the WordPress dashboard. You will get a new page in the Elementor editor just within a few moments.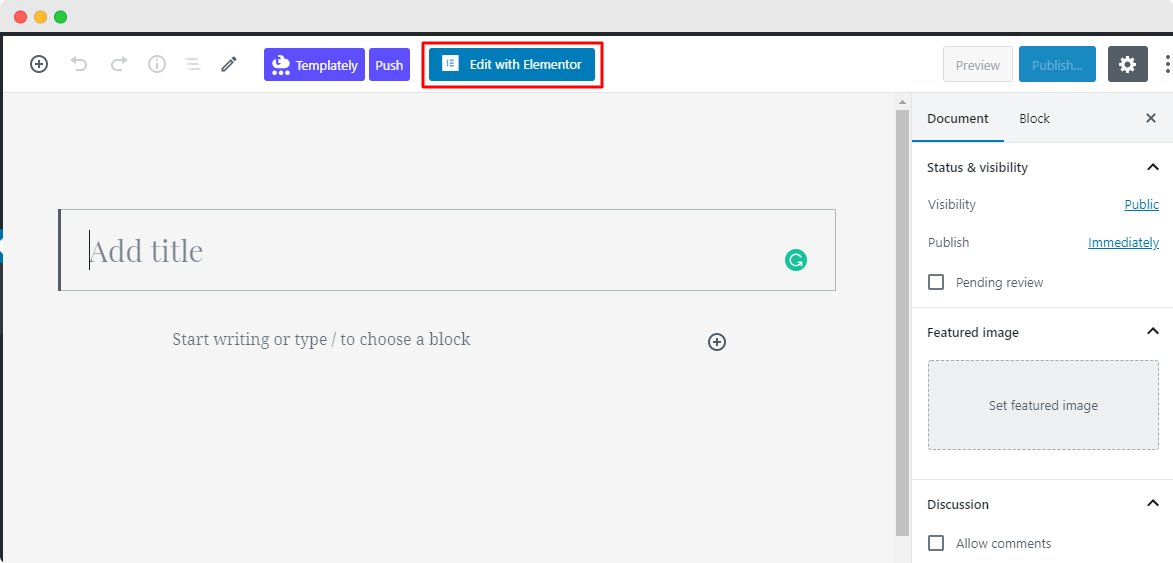 Afterward, you will see a blue icon on the middle of the page that comes with Templately. It comes with a popup window that will showcase all the ready templates of Templately. You have to search for 'Devixa' or 'Web Development' on the search panel. It will automatically then show all the ready pages & blocks that come with the pack.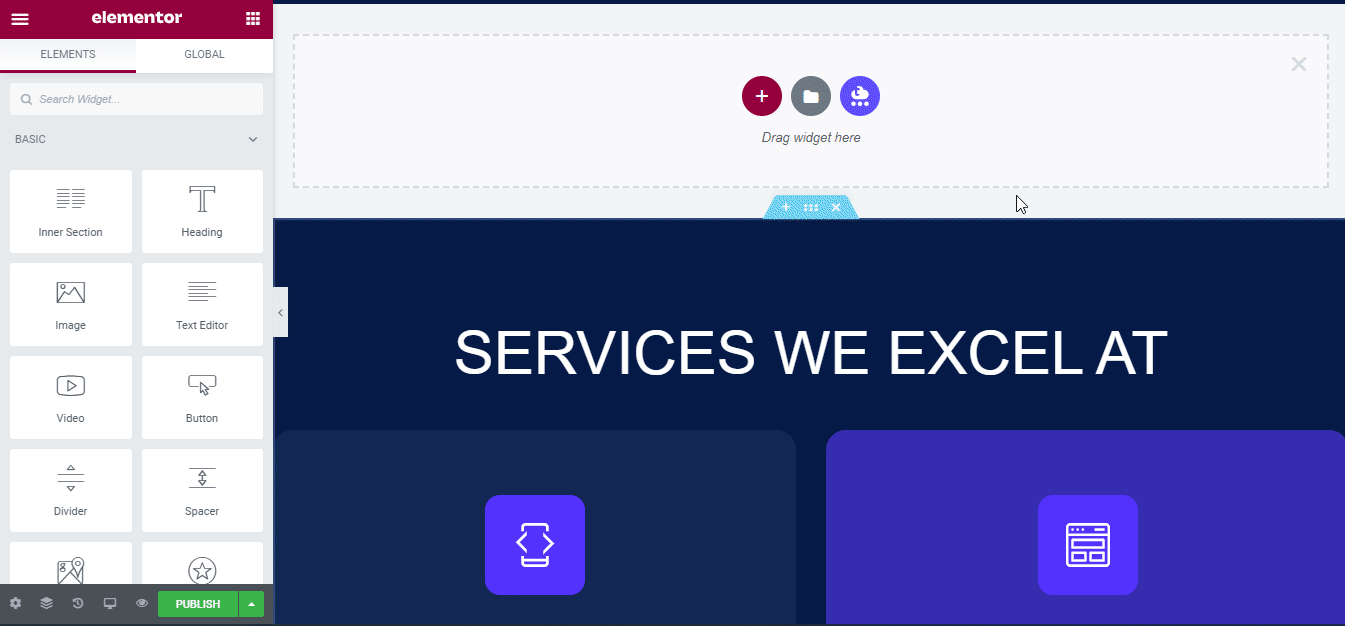 We will insert the 'Devixa' ready homepage template on Elementor Editorial. For that, we will hit the 'Insert' button to load the page template on your website. You can add more pages for your web development agency website in the same way.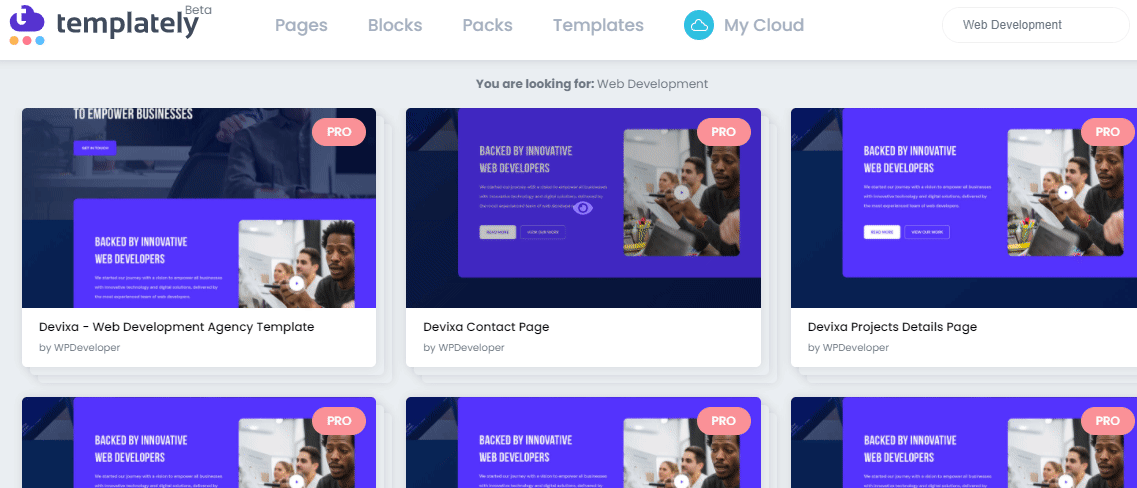 Step 2: Customize The Devixa Homepage Design 
You can now add your preferred content to Devixa homepage design each creative section, drag & drop one to another, do a bit of modification, and it's fully ready to become live.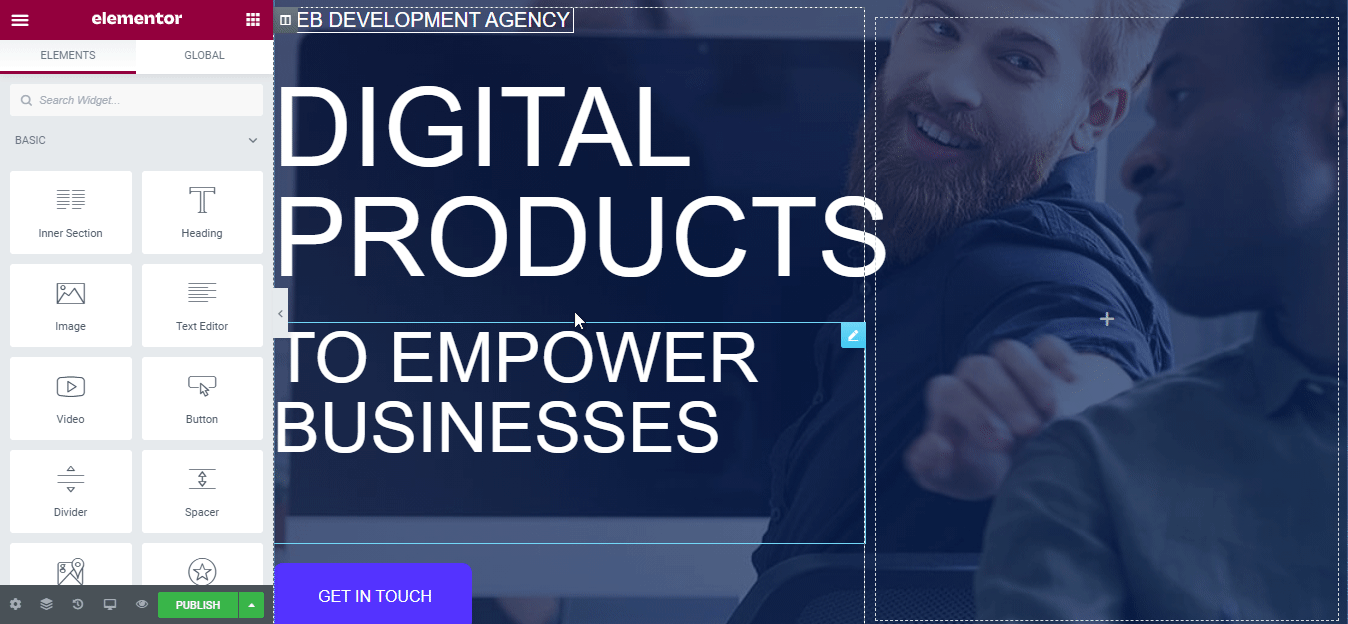 Step 3: Save Devixa Homepage Design On Cloud 
Now, save your Devixa homepage template designs in 'MyCloud' storage of Templately. Just right-click on the design and press 'Save Page to Templately' to save it in cloud space. You can even save any of the design blocks individually by clicking on the 'Save Block to Templately'. It helps you to create a backup of your design without needing extra space.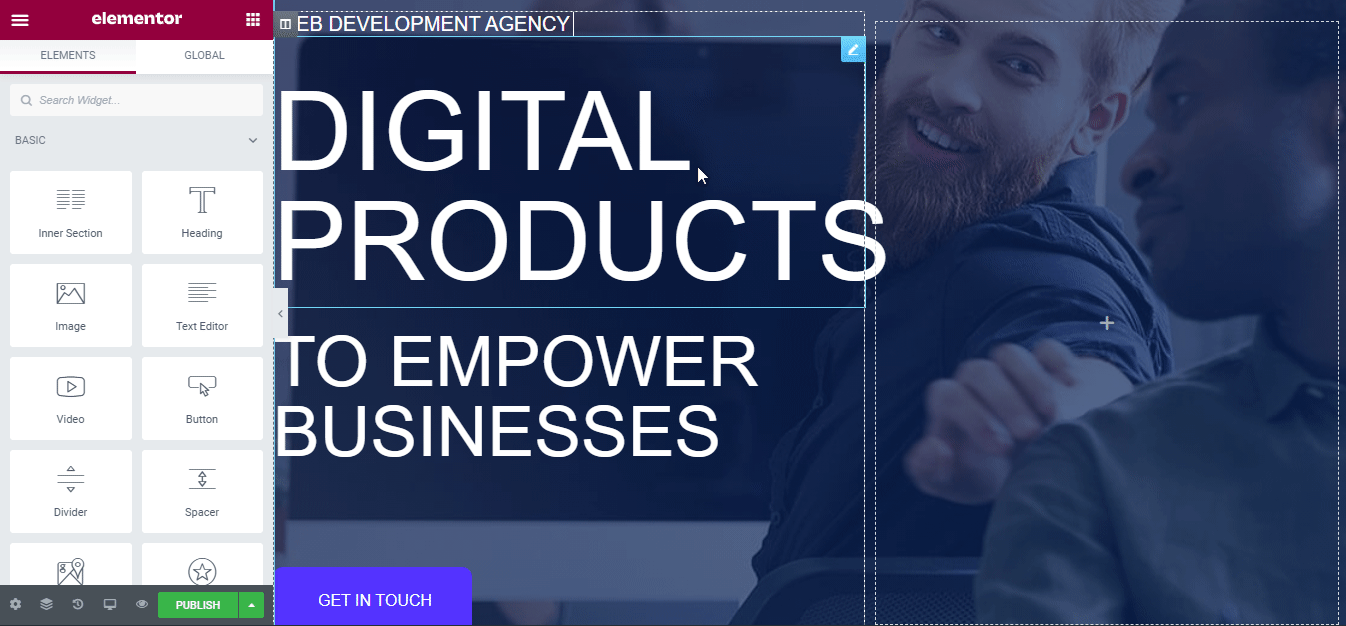 If you want, you can reuse your saved template designs as many times you want using Templately WorkSpace. You can even share your web development agency website designs with your team anytime, seamlessly. 
Create Your Web Development Agency Website Now!
After completing all the steps successfully, your web development agency website in Elementor will look like the one below. Congratulations to you!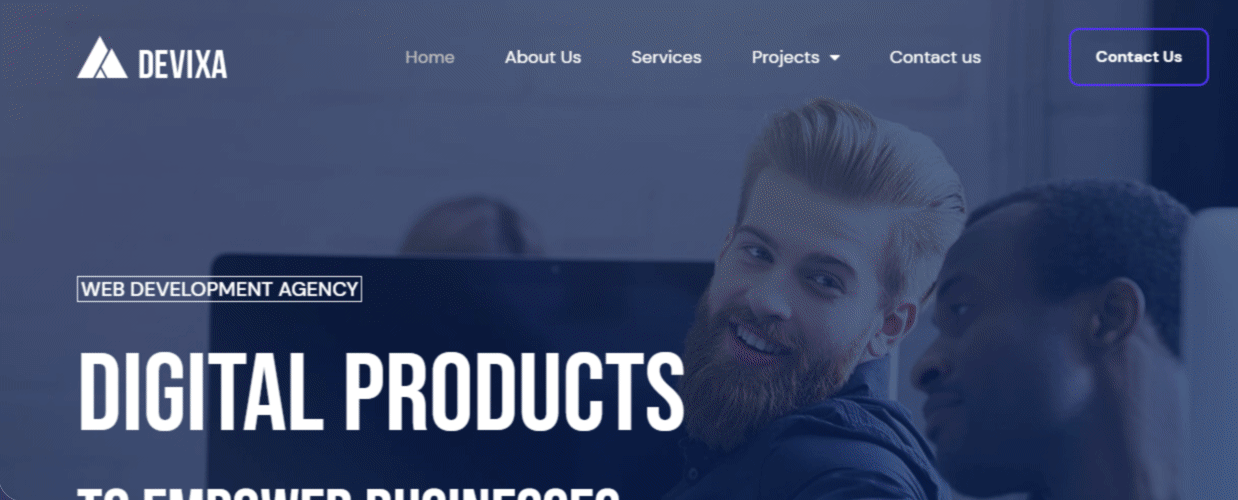 This is how simply you can create a beautiful-looking web development agency website using the 'Devixa' ready templates pack by Templately without coding.
If you didn't use Templately any ready templates, then Sign up to Templately now and get access to its stunning ready template collections. Let us know your experience by commenting below. If you face any problem or need instant help, you can contact our support team anytime you want, and feel free to join our friendly Facebook Community.