In today's world, we can see a rapid shift in the way people used to shop. In fact, with each passing day, online shopping habits are increasing, mainly due to its convenience. But if you haven't launched a Website for your eCommerce Shop yet, you should start right away. With the right tools and right setup, you can easily set up your first WooCommerce Shop and increase your sales drastically.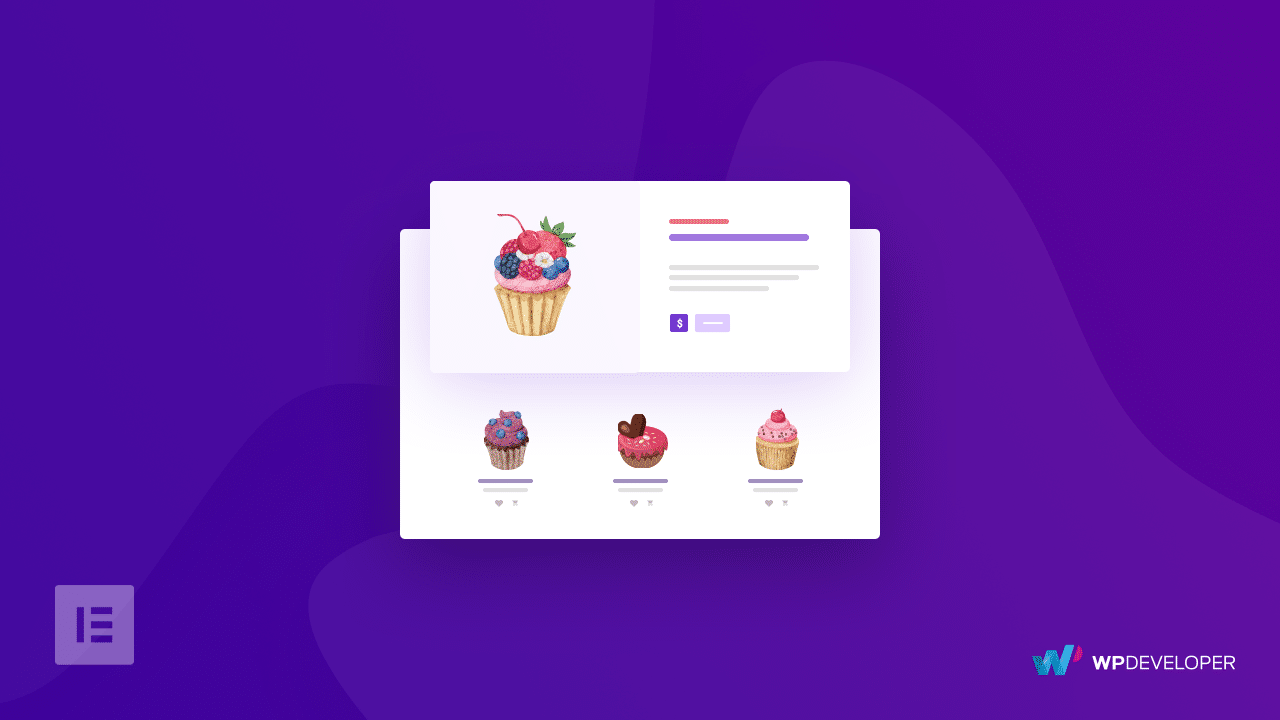 If you already have a shop but you are scared and frustrated because you aren't a WordPress expert, we understand. But if anyone tells that you can't learn to create and maintain your own Online Shop all by yourself, tell him to find someone else for his sad stories or introduce him to Elementor.
Create WooCommerce Shop Pages
WordPress is a changing landscape. And, there is Elementor page builder to help you create WooCommerce Shop Pages in minutes. And yes without having to write codes.
If you are new to WordPress and WooCommerce, don't rush anything and go step by step. Now the first thing you need is to visualize the WooCommerce Shop Page, otherwise, you might end up creating something that looks nothing like an Online Shop Page.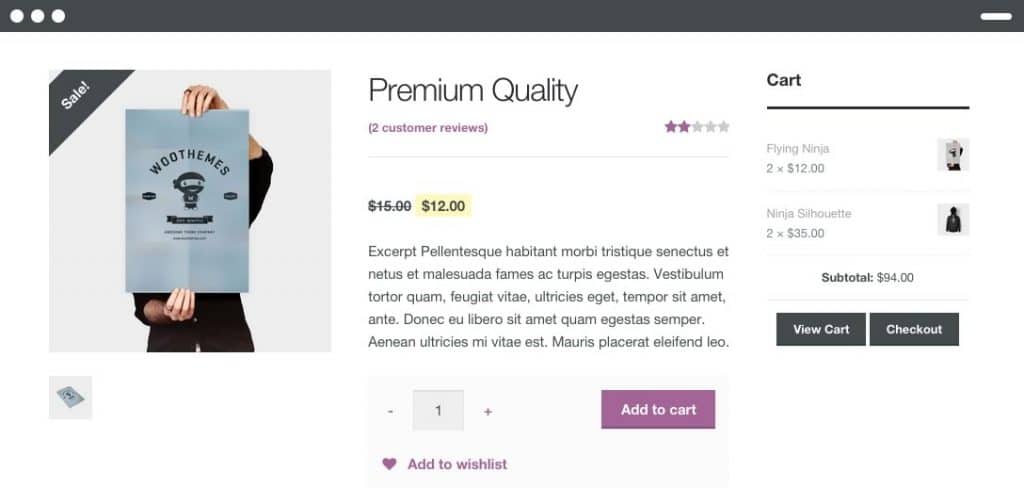 The basic layout of a WooCommece Shop Page looks something like this. You can see a nice Product image, that almost takes up the majority of the screen space for obvious reasons. The image is complemented by a Product Description. The Product Title uses bigger fonts than the other texts on the page. In the sidebar area, you can see other Similar Product Suggestions.
Now it might already seem like too much work. But trust me it isn't. Elementor comes with a handful of ready-made templates suitable for WooCommerce Websites. Also, you will never feel limited by the number of WooCommerce Elements available at your disposal. Using the elements you can add your own twist to the WooCommerce templates.
The last thing you want to do before diving straight into the design process checks if you have Elementor & Elementor Pro installed on your Website, otherwise, you will not be getting all the visual design capabilities. Also if you don't have WooCommerce 3.4 or higher activated on your Website, you will not be able to access Elementor's Product templates.
Step One: Create A Single Product Template
The first thing you want to do is create a template.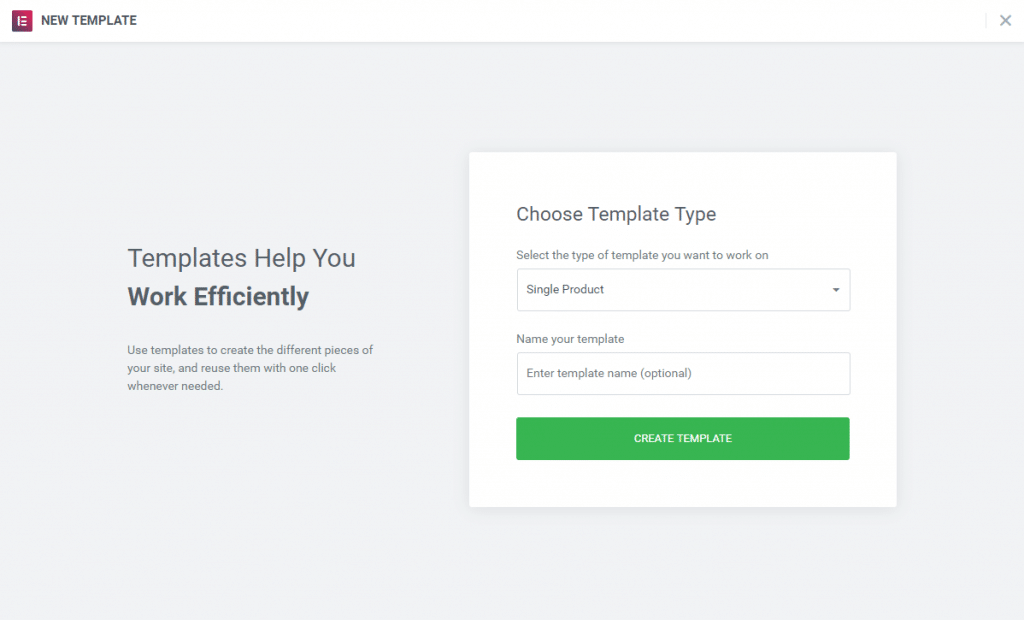 Step Two: Insert An Elementor Template
After you have landed inside the Elementor Editor pick a template for your WooCommerce Shop Page.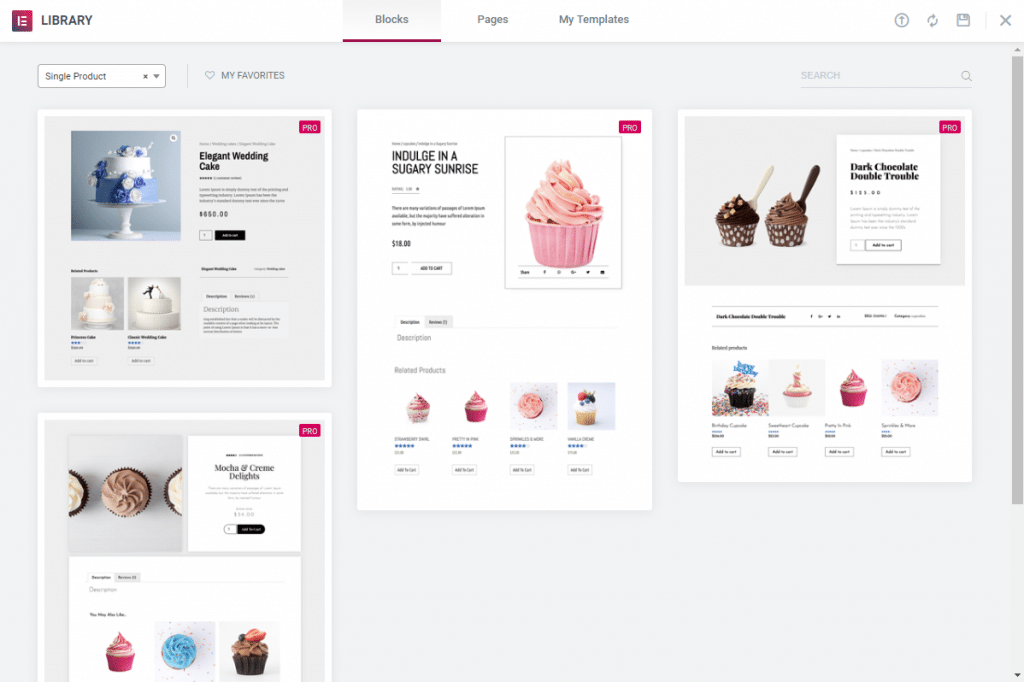 Step Three: Use Product Widgets
You can either fill in the template with your own content or customize the layout further before filling it up with your content. If you pick the second option, don't panic. There are a handful of elements built for the sole purpose of creating WooCommerce Pages. Using the 10+ WooCommerce elements you can customize every part of the WooCommerce Shop Page.
Product Title widget
Woo Breadcrumbs widget
Product image widget
Product rating widget
Short description widget
Product price widget
Add to cart widget
Product meta widget
Product data tabs
Product related
Upsells widget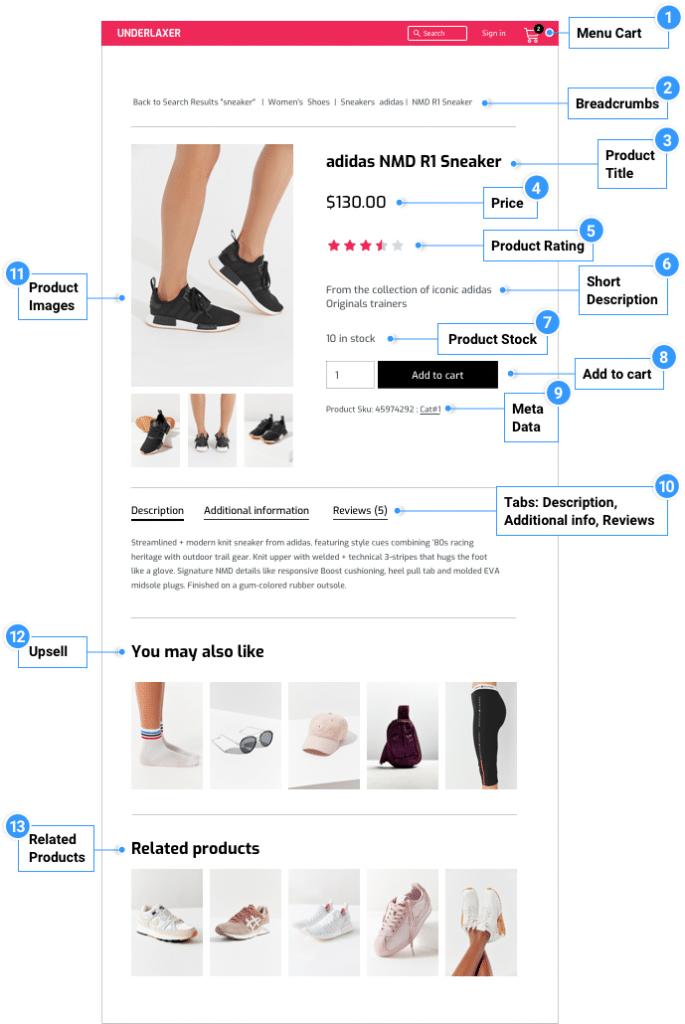 If you can't find the WooCommerce specific elements, make sure you have WooCommerce installed and activated on your site.
Update You Content Creation ToolSet
Now if you want to be capable of doing more advanced designs than other Elementor users, one of the easiest things you can do is upgrade your arsenal. In fact, there are many element Libraries for Elementor. One of them is Essential Addons which has dedicated WooCommerce specific elements just like Elementor does.
For example, using the WooCommerce Product Grid helps you create interactive product grids for your WooCommerce online store. Moreover, using the Filter by drop-down menu you can pick a criterion to filter your products by. Similarly, using the drop-down menu you can pick the number of columns you want the grid to have.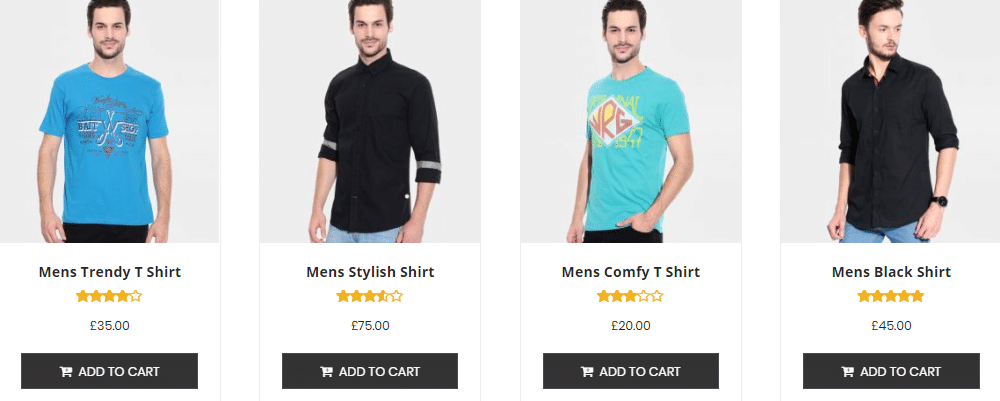 From the Product Categories field, you can pick any category name to sort your products. The element will automatically fetch all your category names used on your WordPress website. Yes, it's that simple to fill up the Grid with your WooCommerce Products. At last use the simple toggle bar to show/hide ratings for your product.
After your visitors land on a Product Page, don't make them simply leave if they do not like the product. Instead, give them other options for further browsing. For that purpose, you can insert this element in the sidebar area of your WooCommerce Shop Page.

Similarly, the EA Woo Product Collections helps you to create an attractive layout based on your WooCommerce categories, tags or attributes which will redirect your site visitors to the respective Products page.
Wrapping Up!
The sole purpose of Elementor is to make sure not-so-tech-savvy WordPress Enthusiasts can unleash their creativity without having to learn codes. In that regard, we are assuming you are smart enough to know you can use elements that don't have WooCommerce in their names, to display your products as well.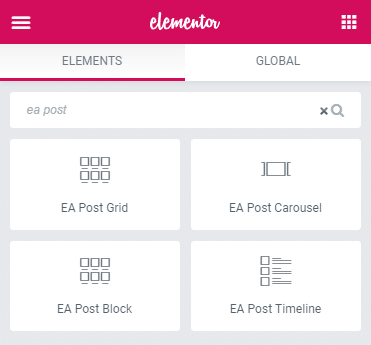 For example the EA Post Grid, EA Post Carousel, EA Post Block and EA Post Timeline, all these four elements can be used to display your Shop Products. After you have inserted any of the four EA elements inside the Elementor Interface, make sure to select Products from the Source Drop-Down.