The most awaited in-person WordCamp US 2022 has come to an end! This WordCamp has been very engaging and eventful for all the WordPress enthusiasts who joined this event both in-person and virtually. Here is a little recap of WCUS 2022 so we can look back and remember.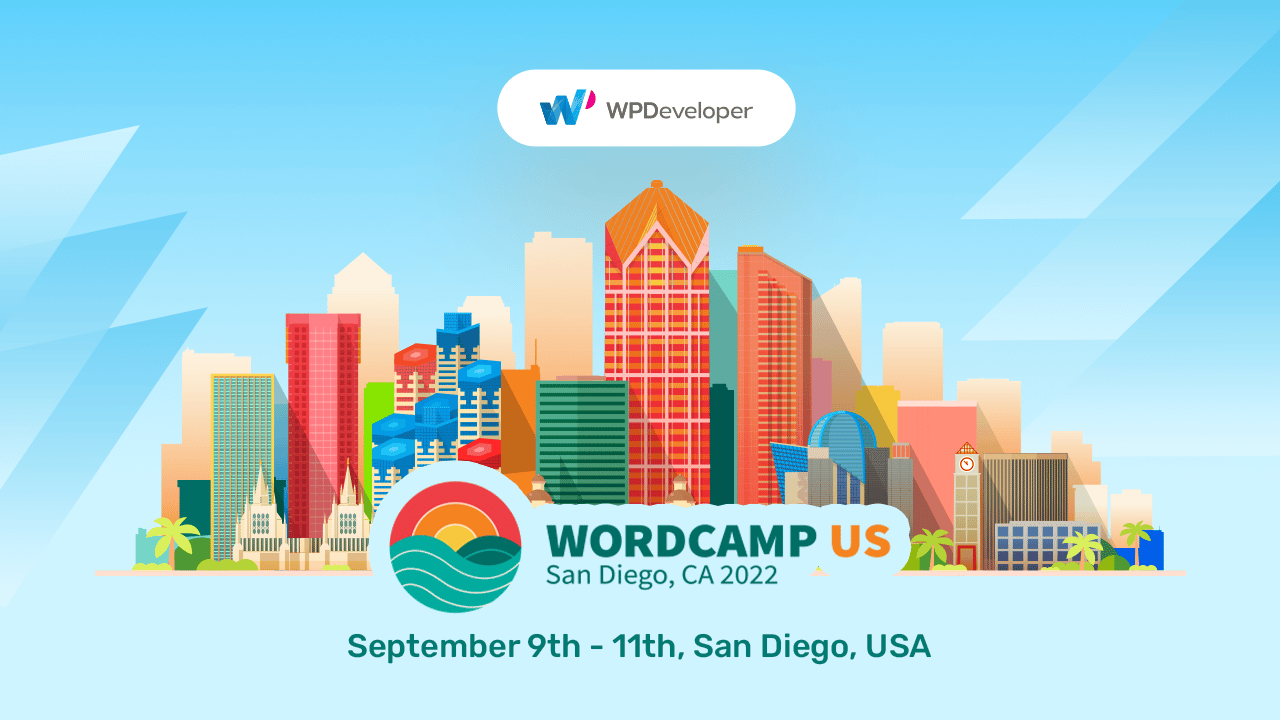 WordCamp US 2022 Get Under Way With Great Success
WordCamp USA 2022 came with a lot of surprises. All the attendees of this WordCamp event experienced a different Californian windy event by the river bank. After a three-year gap, WordPress community gathered with a lot of excitement, which was one of many reasons that made this event the most memorable.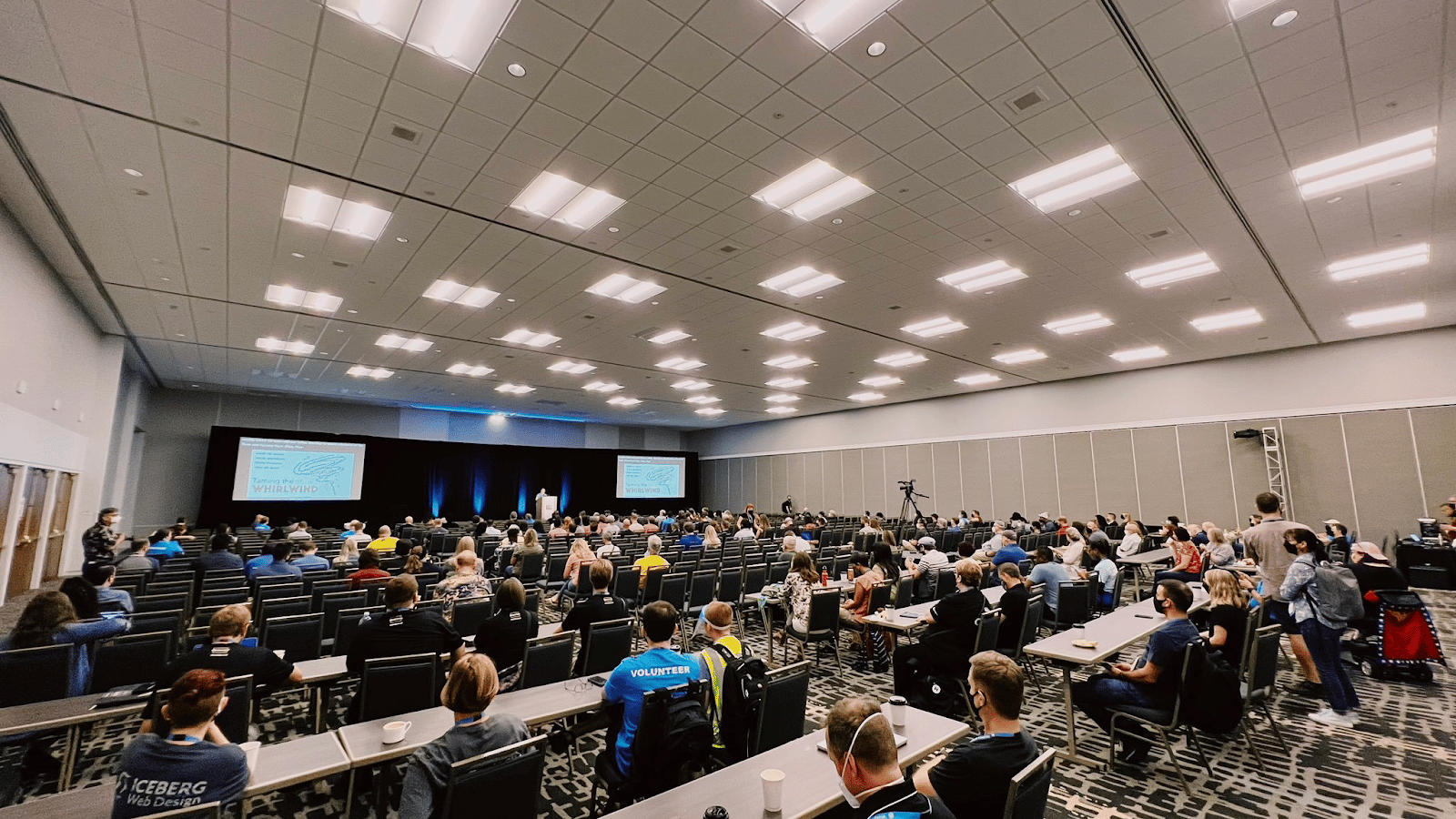 WordCamp USA was the most significant event in recent years after the last one in the USA in 2019. Attendees from the USA who could not be present in WordCamp Europe flew to this three-day-long event. And those who could not attend, they got the see the Livestream of the full event.
🔥 Looking Back At The Cozy Event Of WordCamp US
Before we dive into our recap of WCUS 2022, let's glimpse what was the coziest venue. The Town And Country Hotel, a significant landmark in the area since 1953 is one of the most renowned venues with brand-new amenities and facilities that ensure the utmost security and flexibility during the event.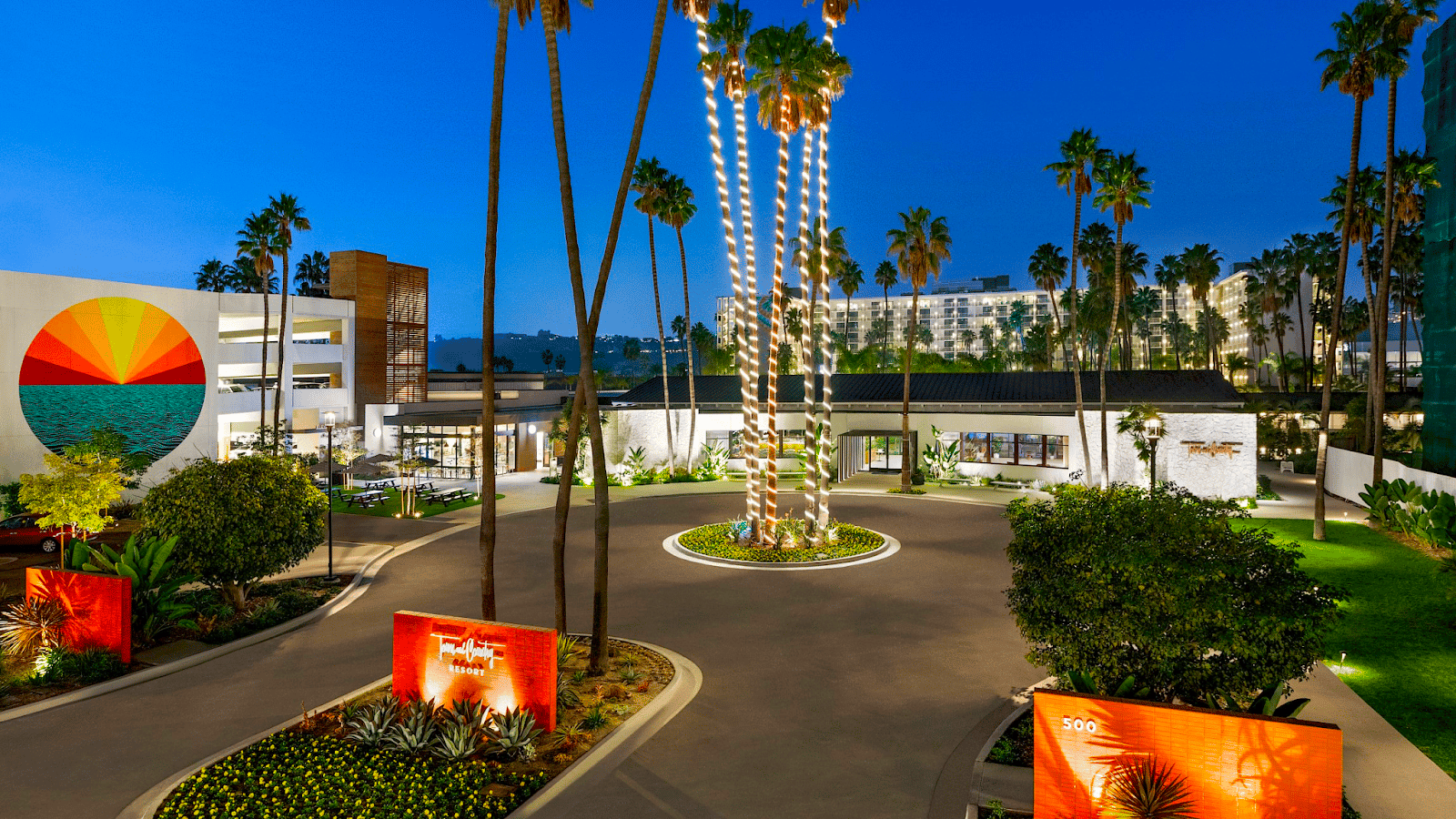 Anyone who also wants a restful break from the excitement and stimulation of the conference could head to San Diego, which is the ideal location because of its picturesque surroundings. During this event, WordCamp attendees witnessed a windy and breezy Californian environment.
Pre-Event Party: An Exciting Welcome Session
On September 9th, organizers hosted a grand welcoming party as a warm-up for everyone. The attendees were greeted together, including the speakers, sponsors, media partners, organizers, and volunteers. 
Everyone who participated in the event learned about any fresh details concerning WordCamp USA 2022 during the 'Thank You Social' party. The gathering was planned close to the Sponsor Hall's Look Out Point, which is located outdoors. The appreciation presents that were given out were quite beautiful. T-shirts and mementos were all included in these presents. The celebration grew lively with some food and beverages..
Day 1: Most Engaging Sessions On Design, Video Marketing & More
Besides Matt Mullenweg's speech, there were so many incredible sessions at WordCamp US 2022 this year for WordPress enthusiasts. This year's conversations were highly fascinating, including topics like expanding small business growth, learning about video marketing, accessibility in designing and many more.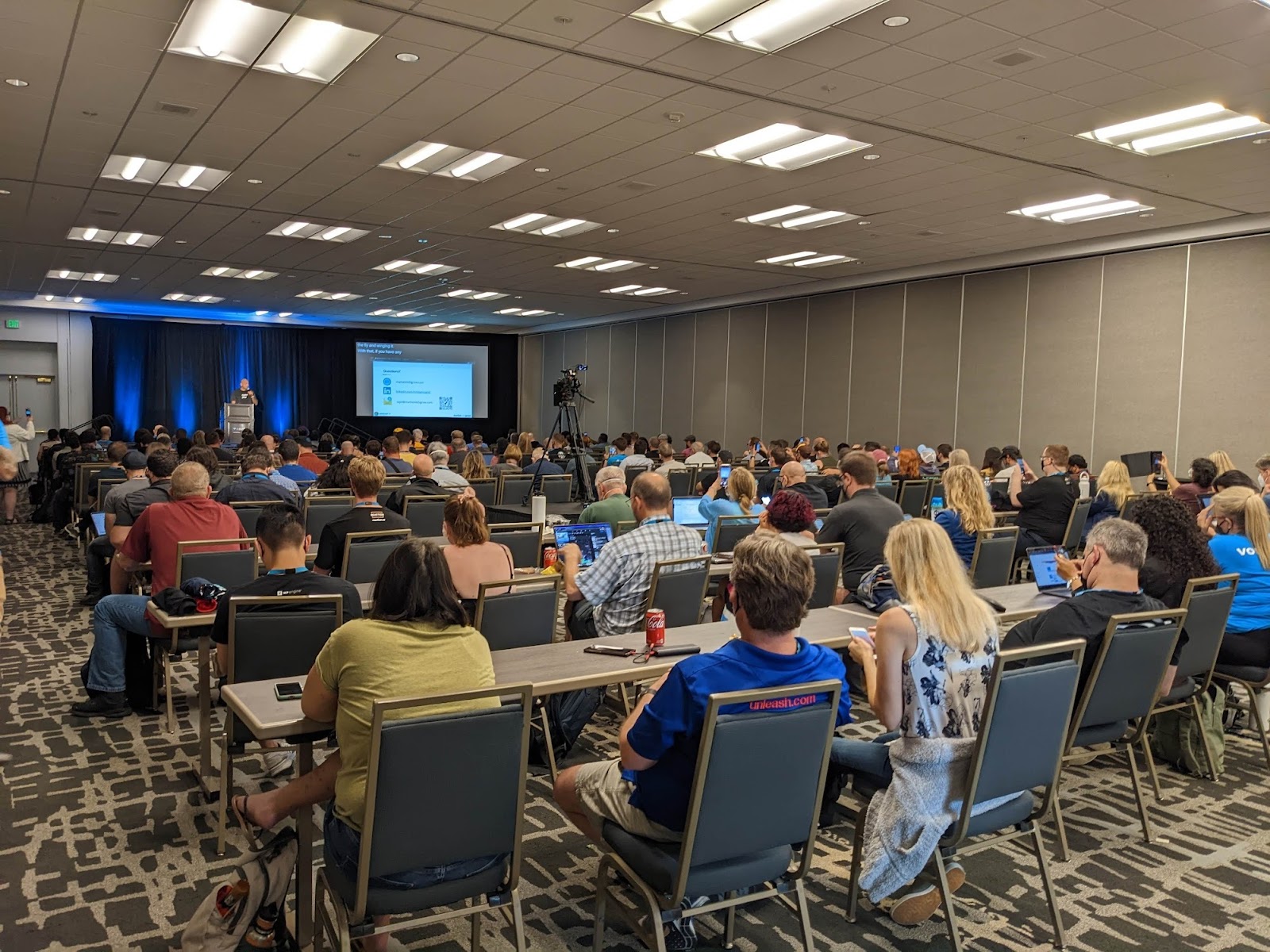 You can view the playlist for WordCamp USA right here if you wish to revisit each track or watch any of the sessions that interest you.
Day 2: Kick Off Sessions On Cultural Intelligence, WordPress Themes & So On
On the second day of WordCamp US, the event's intensity increased. The sessions included discussions on how people can develop cultural intelligence while connecting with each other.
WCUS Social: A Pleasant Event Comes To An End
All attendees of WCUS came to the ending party just after the sessions were done. The WCUS Social, previously called the After Party, is an excellent opportunity to relax with other participants and meet new community members. The WCUS Social is where we get to commemorate a weekend of learning and community following the last session. 
The most intriguing aspect of this WordCamp was that it celebrated Contribution Day on September 11th, a Sunday, at the end of the event. Even though we are already familiar with the social gatherings held here, there were additional unofficial meetings after the sessions concluded. For the chosen communities, GoDaddy, Divi, BlueHost, Elementor, etc. organized some really exciting parties.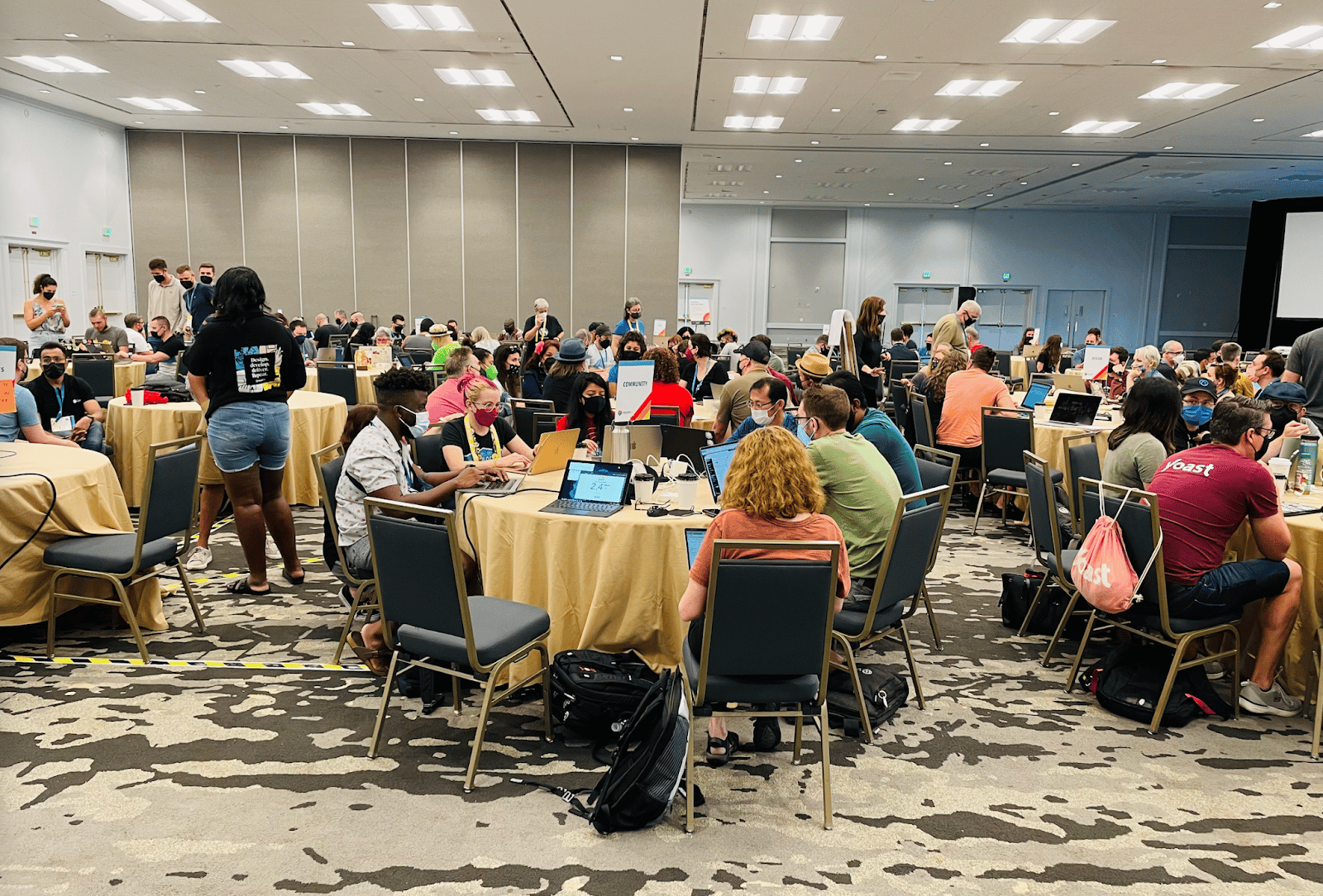 Want To Know Where's The Next WordCamp USA 2023?
WordCamp USA 2022 was a great success after the long three-year break. The next WordCamp US 2023 will take place in National Harbor, Maryland. The most interesting part is that a surprise is waiting for the whole US WordPress community – there will brand new Community Summit during WordCamp US 2023. As we close up a fantastic conference, we look forward to reuniting with WordPress enthusiasts next year.