In today's digital world, WordPress content syndication has become a popular strategy for bloggers, marketers, and website owners to expand their reach and increase their audience. Content syndication allows you to republish your content on other platforms, reaching new readers and driving more traffic to your website. WordPress, one of the most popular content management systems, offers a range of plugins that can simplify and enhance the process of WordPress content syndication.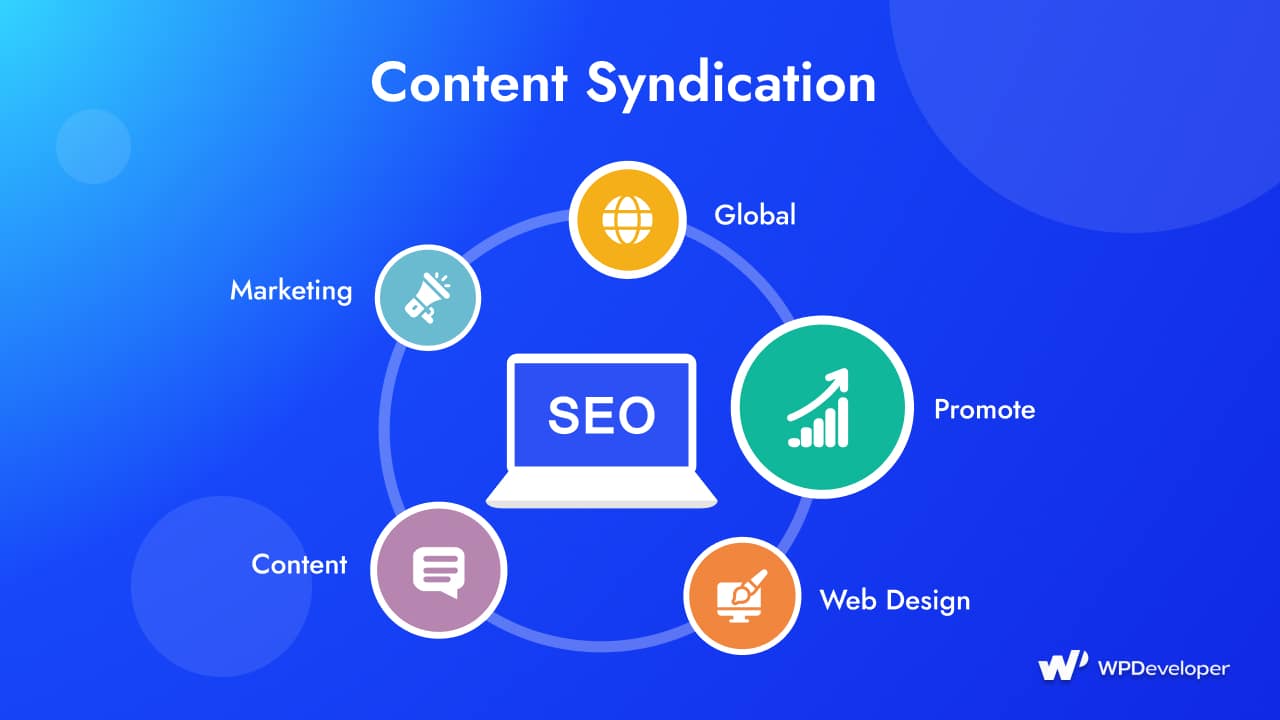 In this comprehensive guide, we will explore the concept of content syndication and highlight some of the best WordPress plugins to help you streamline your syndication efforts.
What Does WordPress Content Syndication Means?
Content syndication refers to the process of republishing your website's content, such as blog posts, articles, or videos, on other platforms. These platforms can include news aggregators, content networks, social media platforms, and other websites interested in sharing quality content with their audience. Syndication allows you to extend the reach of your content beyond your own website, tapping into existing communities and attracting new readers.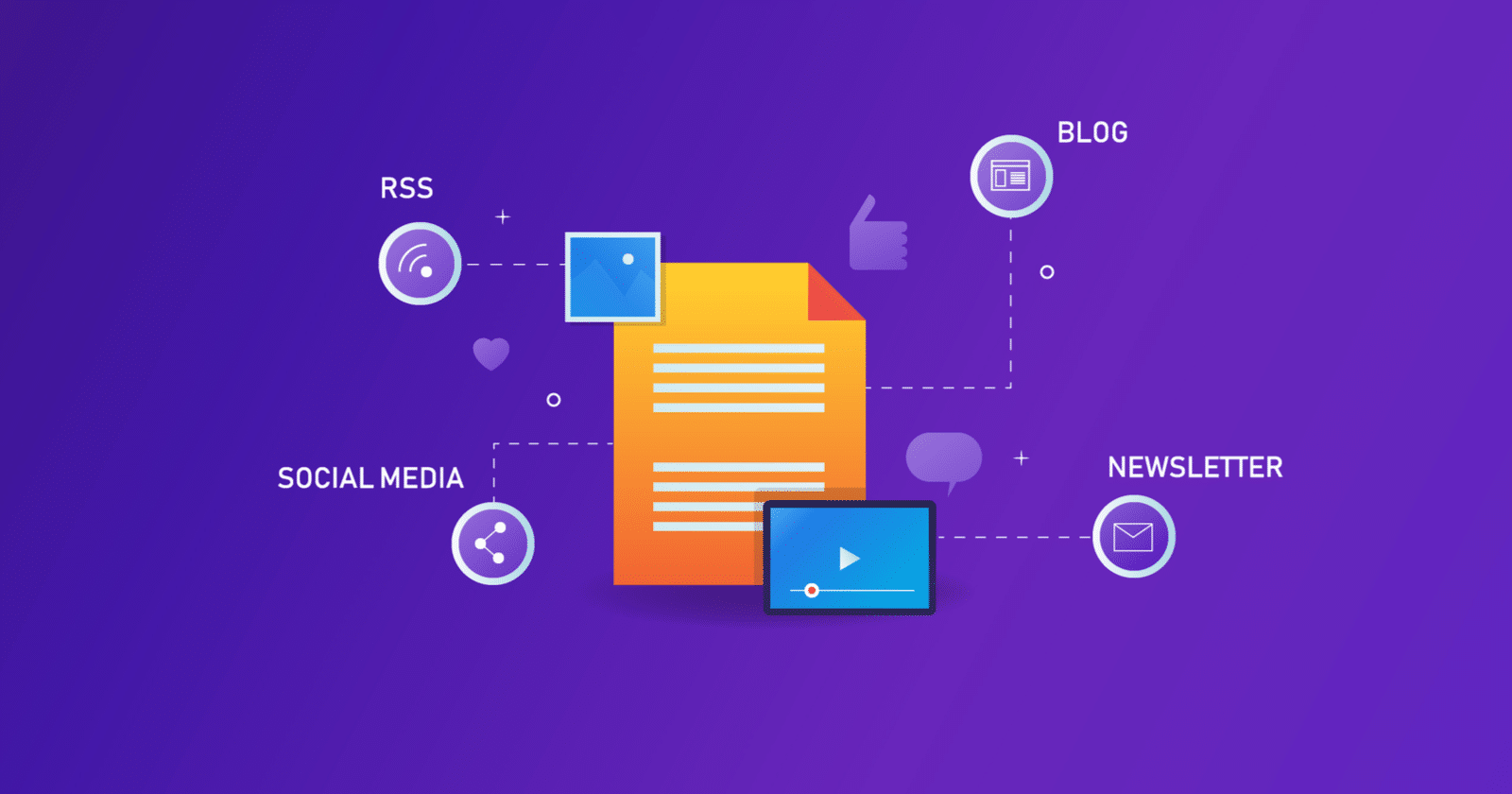 Two Main Routes To Syndicate Your Content
When you've made the decision to syndicate your content, the next step is to determine the best way to go about it. It's important to ensure that your content appears on platforms that are directly related to the topic you're discussing. It wouldn't make much sense to have an article about VoIP intercoms on a plumbing website, right?
Relevance plays a crucial role here. Just as businesses use different web applications to stay up-to-date and connected with their audience, consumers are constantly visiting various websites to gather information and stay informed.
When it comes to WordPress content syndication, there are two primary routes you can choose from: paid syndication and free syndication. Each option has its own advantages and considerations, so it's worth exploring both avenues before making your decision.
📣Free Content Syndication
Free WordPress content syndication refers to the practice of distributing your content across various platforms or websites without incurring any financial cost. It allows you to expand your content's reach and attract a wider audience without paying for placement or promotion. Instead, you rely on the organic exposure and traffic generated by the syndication partners.
Here are a few examples of free content syndication:
Guest Blogging: Contribute articles to relevant blogs/publications to expose your brand and drive traffic.
Article Directories: Submit articles to platforms like EzineArticles and Medium for increased visibility, backlinks, and new readers.
Social Media Sharing: Syndicate content on Facebook, Twitter, LinkedIn, and Instagram for broader reach and potential viral exposure.
Content Aggregators: Submit content to Flipboard, Feedly, etc., to reach users who follow these platforms and discover diverse content.
💸Paid Content Syndication
Paid content syndication involves paying a fee to distribute your content on various platforms or networks, typically to reach a larger audience and gain additional exposure. This method allows you to leverage the reach and targeting capabilities of established syndication channels.
Here are some examples of paid content syndication:
Native Advertising: Promote content on Taboola, Outbrain, and Revcontent, reaching a wide audience across websites.
Influencer Marketing: Collaborate with industry influencers to share and boost content visibility.
Sponsored Content: Pay for articles or content features on popular websites, leveraging their audience.
Content Recommendation Networks: Use platforms like Zemanta, Content.ad, and nRelate to display content as recommended articles on partner websites.
The Useful Perks Of WordPress Content Syndication
In today's dynamic digital landscape, content syndication has emerged as a powerful strategy to extend the reach of your WordPress content and connect with a wider audience. Syndication empowers you to harness the potential of external platforms, networks, and collaborations to magnify your message and unlock a multitude of benefits. Let's delve into a comprehensive exploration of the advantages offered by WordPress content syndication:
Increase Reach & Visibility
Content syndication allows you to extend the reach of your WordPress content beyond your website's boundaries. By distributing your articles, blog posts, or multimedia content on external platforms, you expose your brand to new audiences who may not have discovered your content otherwise.
This expanded reach enhances your visibility, attracting more visitors and potential customers to your website.
Improve SEO & Backlink Opportunities
Content syndication can have positive impacts on your website's search engine optimization (SEO) efforts. When your syndicated content includes links back to your website, it generates valuable backlinks. Backlinks are crucial for search engines, as they indicate the relevance and authority of your content. Syndication opens doors to acquiring high-quality backlinks from reputable sources, contributing to improved search engine rankings and organic traffic.
Broaden Content Distribution Channels
WordPress content syndication enables you to diversify your content distribution channels. Rather than solely relying on your website or social media platforms, syndication allows you to reach audiences through various channels, such as news aggregators, industry-specific websites, or content networks. This diversification minimizes reliance on a single channel and ensures that your content is accessible to different segments of your target audience.
Top 3 WordPress Content Syndication Plugins In 2023
We'll explore the top three WordPress content syndication plugins for 2023 and highlight their benefits. Let's dive in and discover how these plugins can streamline your content syndication strategy
1. Jetpack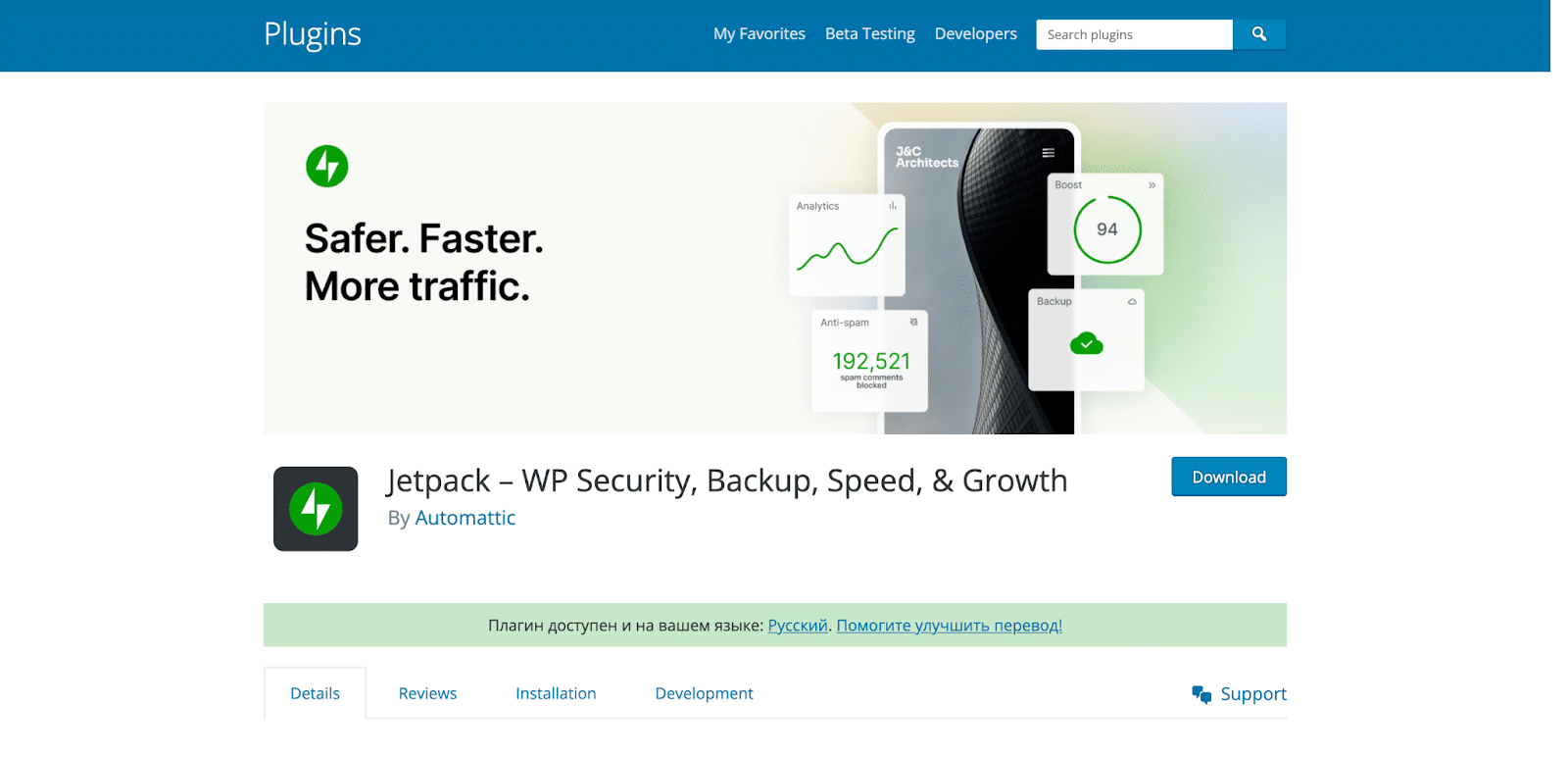 Jetpack, developed by Automattic, is a comprehensive WordPress plugin that not only enhances website performance but also offers content syndication features. With its Publicize module, Jetpack enables you to automatically share your WordPress posts on various social media platforms, including Facebook, Twitter, LinkedIn, and more.
Why Jetpack?
Automated syndication to popular social media platforms.
Time-saving, as content, is automatically shared upon publishing.
Increased social media engagement and website traffic.
Content optimization features to improve SEO performance.
2. RSS Aggregator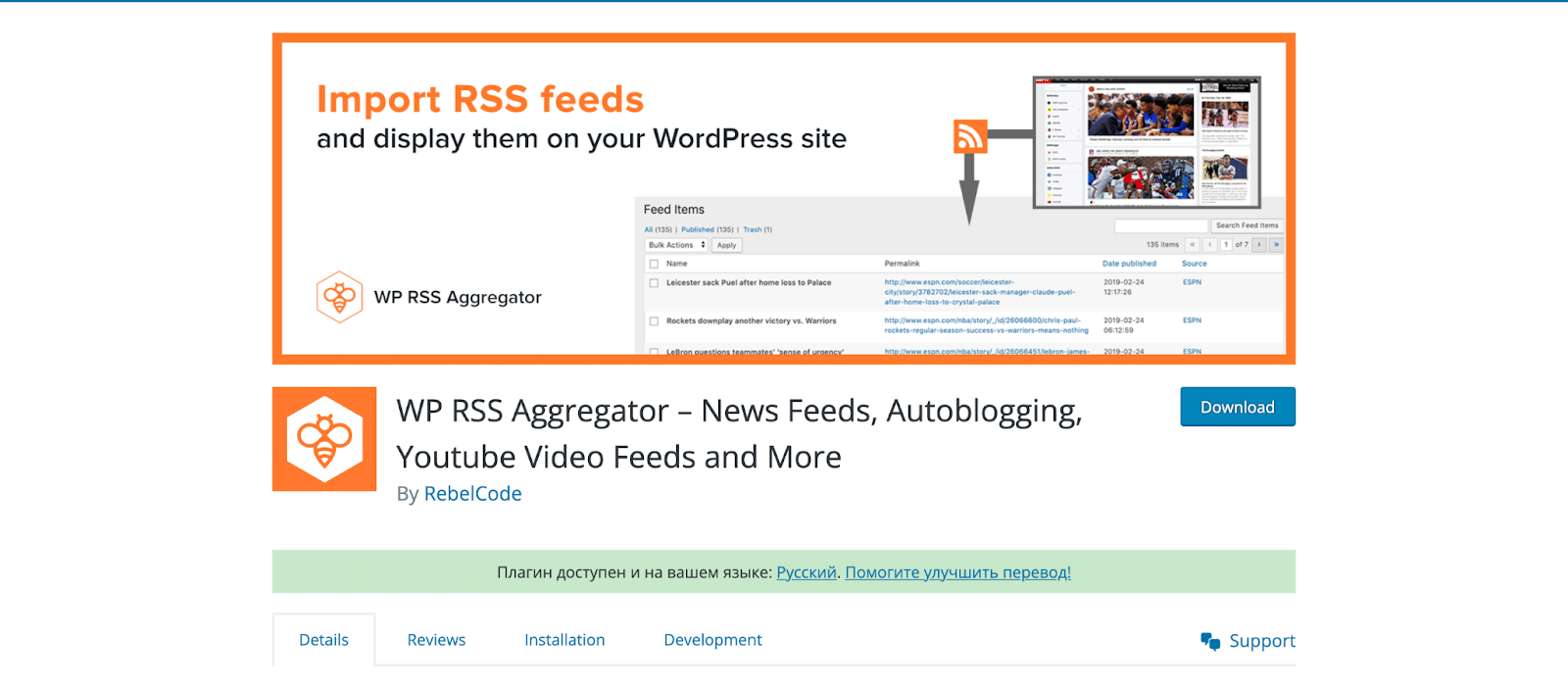 RSS Aggregator is a powerful plugin that allows you to import and display external RSS feeds on your WordPress website. This plugin enables you to curate content from trusted sources and automatically publish it on your site. By syndicating relevant content from industry influencers, news outlets, or niche-specific websites, you can enrich your own website with valuable information, enhance user engagement, and establish your brand as a reliable source of curated content.
Benefits of RSS Aggregator:
Import and display external RSS feeds on your website.
Curate content from trusted sources to enrich your website.
Enhance user engagement with a continuous stream of valuable content.
Customization options for seamless integration with your website's design.
3. CoSchedule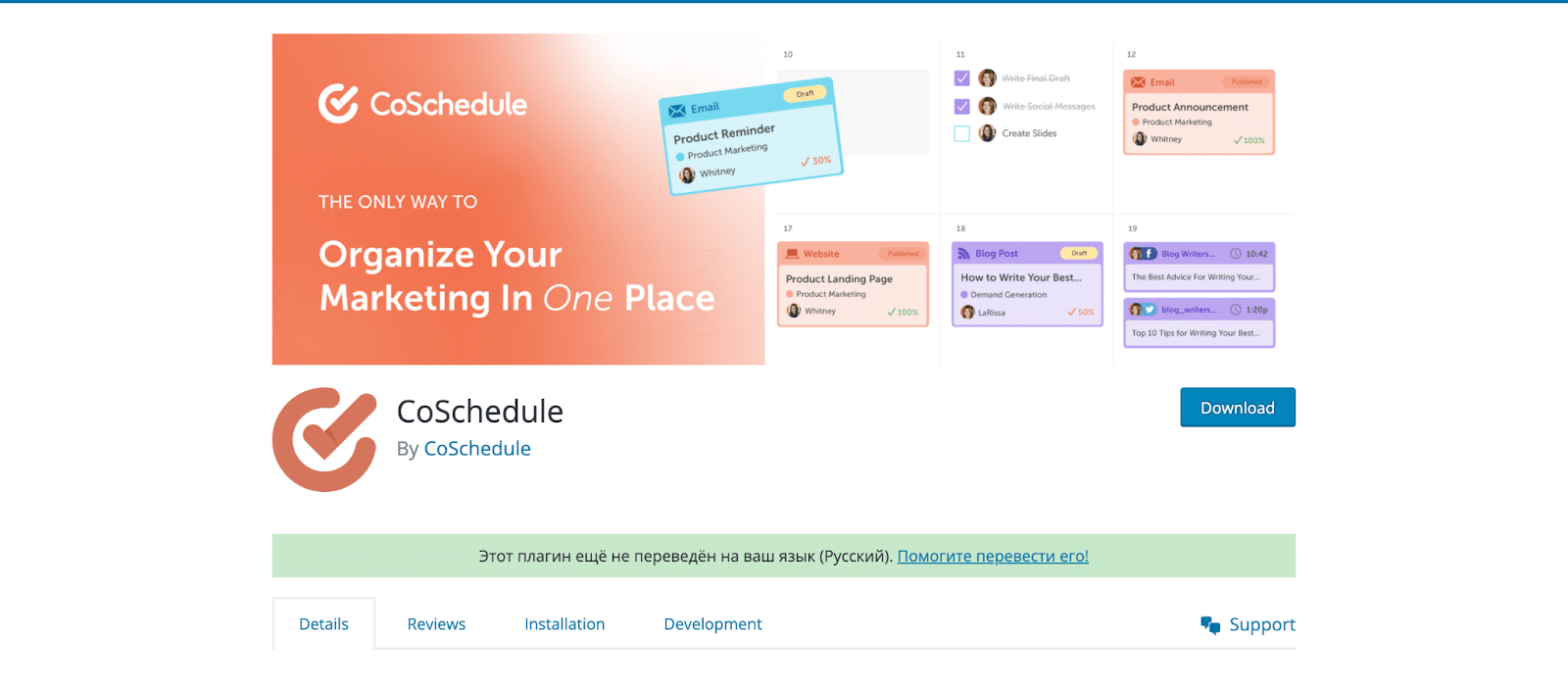 CoSchedule is a comprehensive marketing calendar and content management plugin that includes content syndication functionality. This plugin simplifies the syndication process by allowing you to schedule and share your WordPress content across multiple social media platforms in advance.
CoSchedule's drag-and-drop calendar interface makes it easy to plan and organize your syndication strategy, ensuring that your content reaches the right audience at the right time.
Why use CoSchedule for content syndication:
Schedule and share WordPress content across multiple social media platforms.
Drag-and-drop calendar interface for convenient planning and organization.
Analytics and performance insights to measure syndication effectiveness.
Integration with other marketing tools for a comprehensive content management solution.
Syndicate Like A Pro & Maximize Your WordPress Content
By harnessing the potential of syndication plugins, you can streamline your efforts, enhance your brand's visibility, and drive meaningful traffic to your website. This complete guide has equipped you with the knowledge and understanding of content syndication, empowering you to make informed decisions and embark on a successful syndication journey.
As you implement these strategies and explore the diverse plugin options available, may your WordPress content soar to new heights, capturing the attention of audiences far and wide.
If you enjoyed this post, subscribe to our blog to keep getting these kinds of informative tips and tutorials.