The first-ever regional flagship WordCamp Asia 2023 is finally returning to you in person with the promise of being the largest WordPress event of next year. The stages are all set, and everyone is getting ready to attend this grand event that will take place from February 17 to 19, 2023 – right at the center of Asia – in magnificent Bangkok, Thailand! 🥳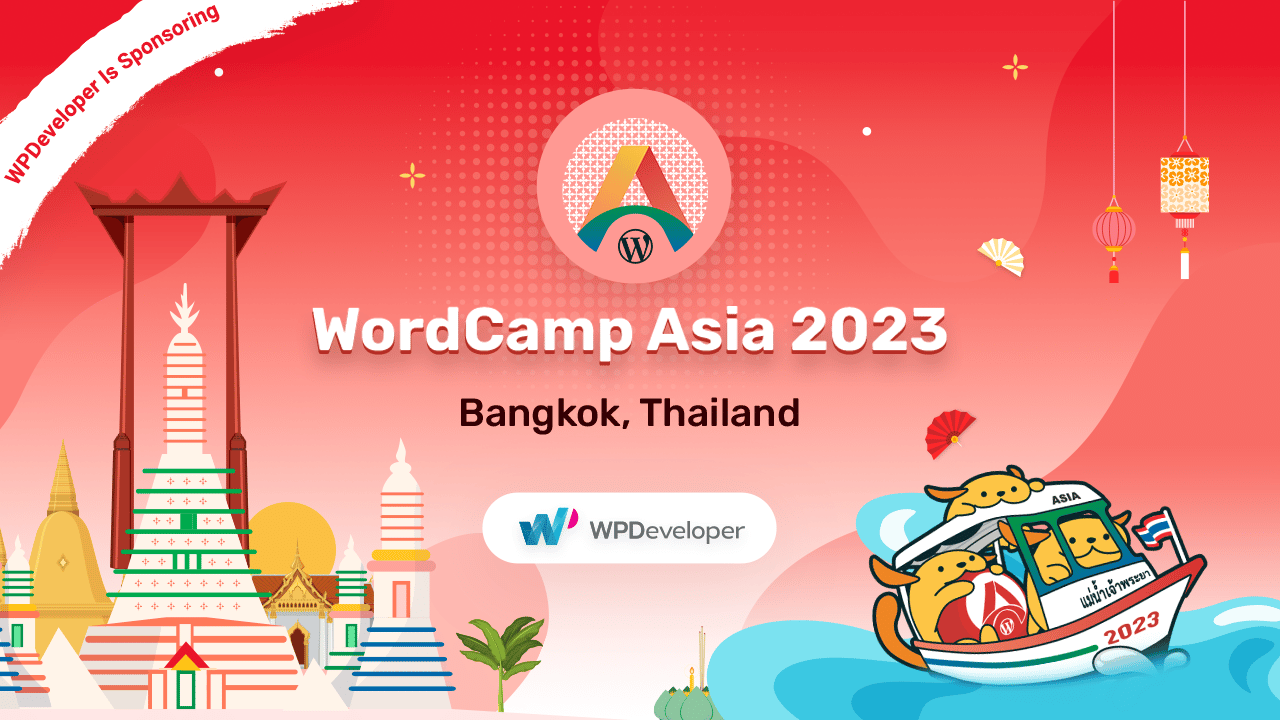 First-Ever Regional WordCamp In Asia: Just A Few Weeks Away
The forthcoming in-person WordCamp Asia 2023 is building up to be a fantastic event with lots of excellent speaker sessions, workshops, side events, thousands of enthusiastic attendees, and much more. And all this is possible thanks to the overwhelming support of the entire WordPress community. Enthusiasts, users, and members of the WordPress community or industry from near and far have shown immense interest in taking part in this exciting event this February.
Since the event is taking place in person after a long break, everyone is eagerly waiting for the event with the utmost passion, enthusiasm, and emotion. In fact, WCAsia 2023 offered tickets in four phases, and unsurprisingly, due to the overwhelming demand from everyone, all tickets were sold-out in just a few minutes each time!
📍Where Is WordCamp Asia 2023 Taking Place: Date & Location?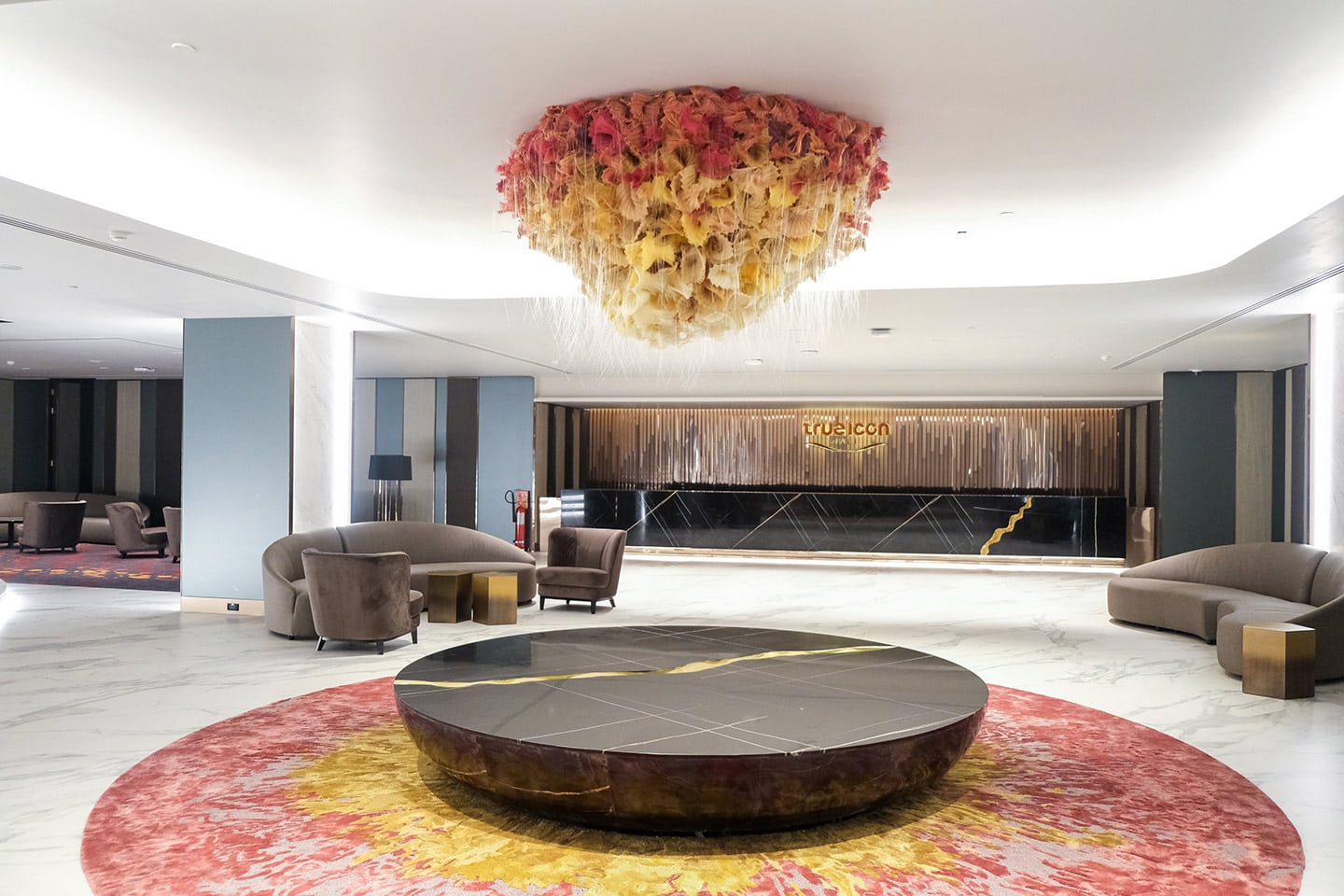 The team working behind WCAsia 2023 wants the event to be easy for everyone to participate in – so the event is arranged in a country right at the center of Asia, accessible from anywhere. This 3-day event from February 17-19 will be held in Bangkok, Thailand, the first country to host this event in Asia, at True Icon Hall at Iconsiam. Thailand is known for its delicious cuisine, beautiful architecture, friendly people, and easily accessible from everywhere.
This WordCamp Asia will be the largest gathering of the Asian WordPress Community and for all lovers of the open-source platform from around the world for networking and fun learning. Global team leaders, WordPress developers, designers, authors, and public relations professionals will attend this event.
WordCamp Asia 2023 At A Glance: Everything You Can Expect
To make the event successful, WordCamp Asia sponsors, organizers, and volunteers from all across Asia are putting in a lot of effort and enthusiastically trying to make WCAsia a reality. This prestigious WordCamp will be a great chance to learn and get involved with the WordPress community. Here's what WordCamp Asia 2023 has to offer: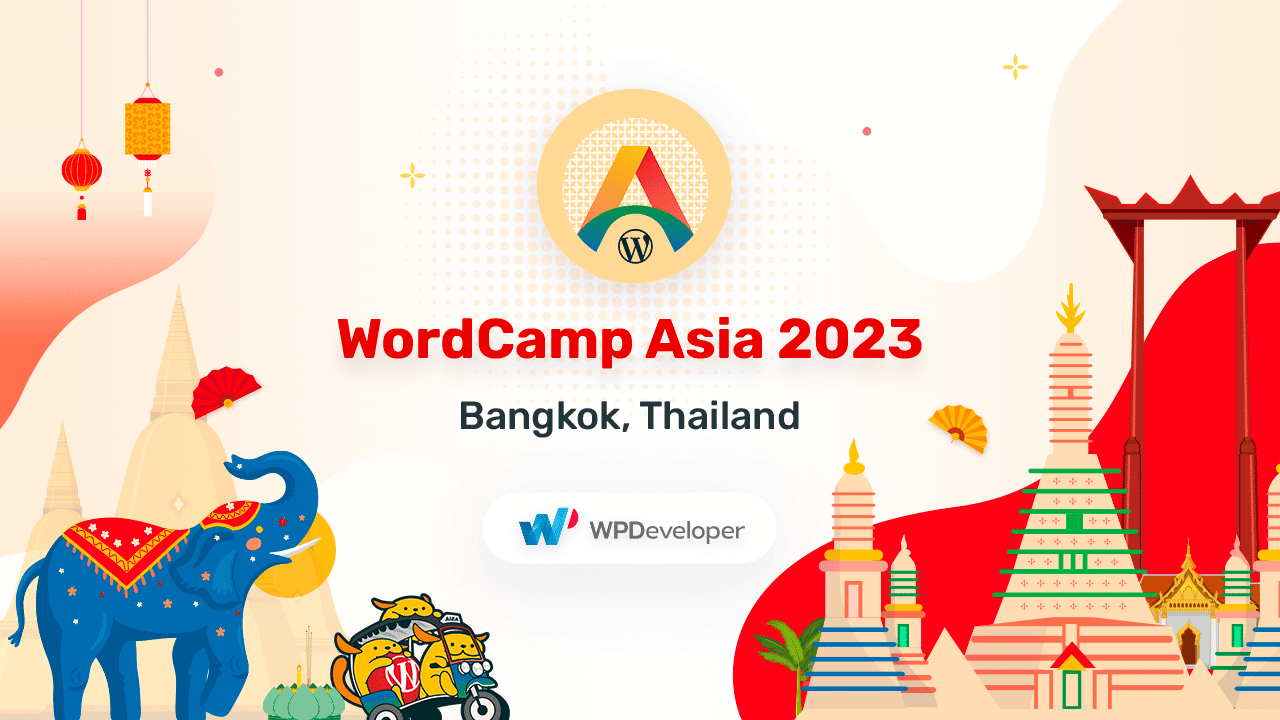 📢 Hear From Highly Renowned Speakers Of This Season, Along With Matt Mullenweg
Fantastic speaker sessions led by some of the most influential and experienced WordPress professionals will be there to uplift the energy and enlighten you with their expertise and knowledge. The first round of speakers has already been announced – you can check out the list of knowledgeable and talented speakers for WordCamp Asia from their official website.
At the upcoming WCAsia 2023, you can also attend an exclusive 'Ask Matt Anything' session by none other than Matt Mullenweg himself, co-founder of the most popular open-source blogging platform, WordPress. So make sure to allocate your time at the event not to miss the chance to hear from this outstanding speaker session.
🚀 Organizers & Sponsors From The WordPress Community
To make WCAsia successful, organizers are making last-minute preparations with extreme passion and dedication. There are 12 teams with 50+ members in multiple categories like design, marketing, speakers, contributor day, and more. WordCamp Asia organizing team will consist of about 15 Thai and 30-35 global organizers.
🎯 Energetic Contribution Of The WordPress Community
In keeping with the spirit of WordPress conferences, WordCamp Asia 2023 will open with a special "Contributor Day," on February 16th, 2023. It's a great chance to get engaged, grow your network, and contribute to the open-source platform that everyone loves and is accessible to all. You can also be a part of the team that takes WordPress to newer heights. Here you will find the detailed schedule of WCAsia 2023.
WPDeveloper: One Of The Proud WordCamp Asia Sponsors In 2023
The fact that WordCamps are a budget-friendly event is due to the sponsors. In addition to providing financial support for the event, sponsors are often one of the centers of attraction. For all WordPress enthusiasts, attending WordCamps is a great opportunity to meet the amazing community working behind it.
We, team WPDeveloper, are extremely happy to announce that we are proud sponsors of WordCamp Asia 2023. Being a WordCamp Asia sponsor of this most anticipated, first-ever regional event brings us immense pleasure and excitement. We are super excited to meet the WordPress community and contribute with full passion. Along with us, other well-known figures like JetPack, Elementor, WooCommerce, Hostinger, and many others are also all set to sponsor this grand event.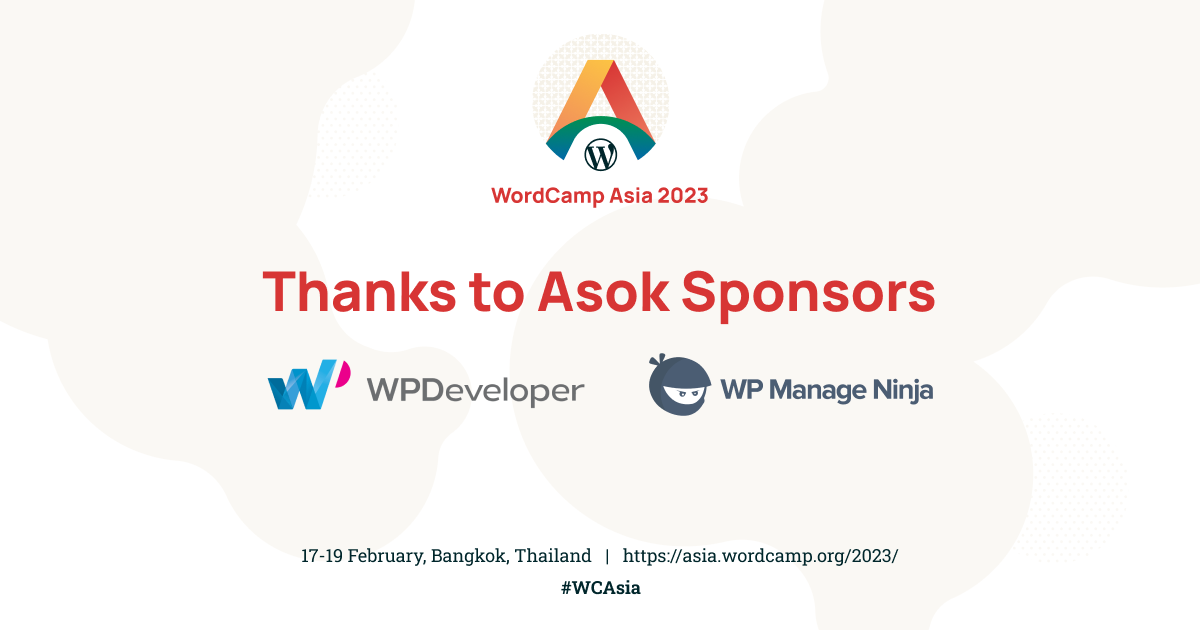 WPDeveloper is the Asok Sponsor for WordCamp Asia 2023 along with popular names like Tutor LMS, WEGLOT, WP Manage Ninja, etc. The WPDeveloper team actively engages in the WordPress community by organizing, sponsoring, volunteering at, and speaking at international WordCamp events, as well as by devoting nearly 100 hours to developing Make WordPress.
The Unique Arrangements That Sets WCAsia 2023 Apart
The media, users, and businesses pay more attention to flagship WordCamps than any other kind of WordPress event. WCAsia 2023 has many unique things to offer. Here's what makes WCAsia 2023 special,
🤝 Diversity Scholarship To Promote Diversity & Inclusion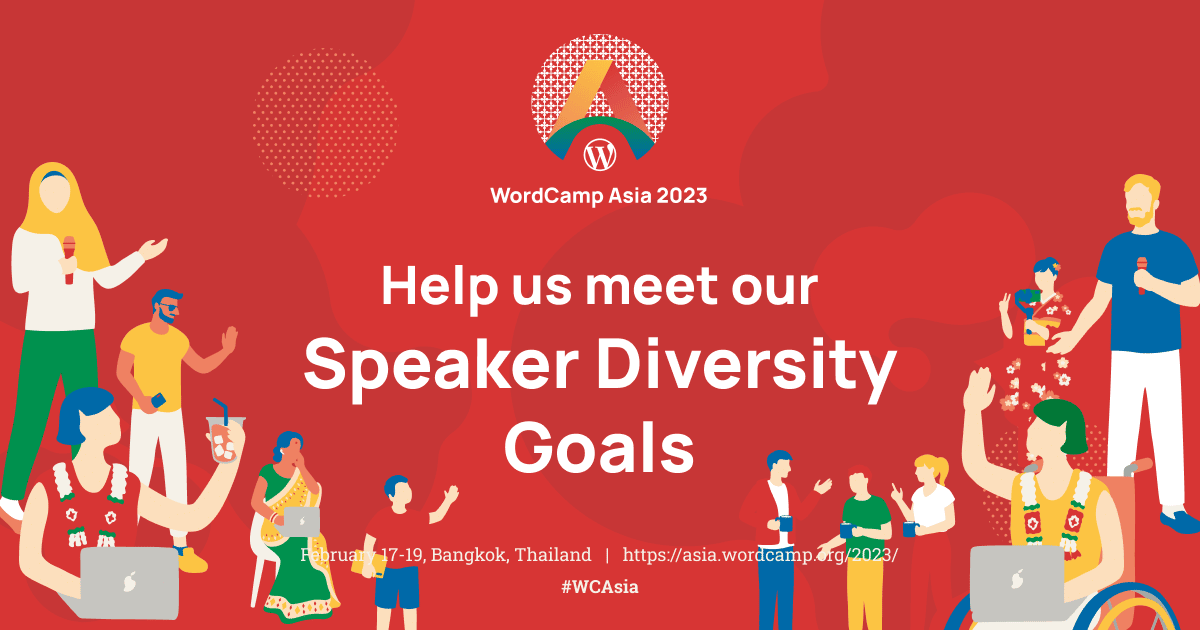 This year, WordCamp Asia 2023 focuses on regional diversity and gender equality. We want participants from all around the world to come and join this amazing event. Gender and country are two new (optional) categories that have been added this year to collect diversity data from all applicants to measure and visualize these two metrics in real time. They aim for 60% local ( Asian) speakers and 40% non-male speakers.
To support those who are unable to participate due to financial reasons, there was also a call for scholarships. However, the deadline for scholarship applications has now ended. The motto was to make this event a pleasant and welcoming experience for all.
🏆 Wappu Competition For All The Wappu Lovers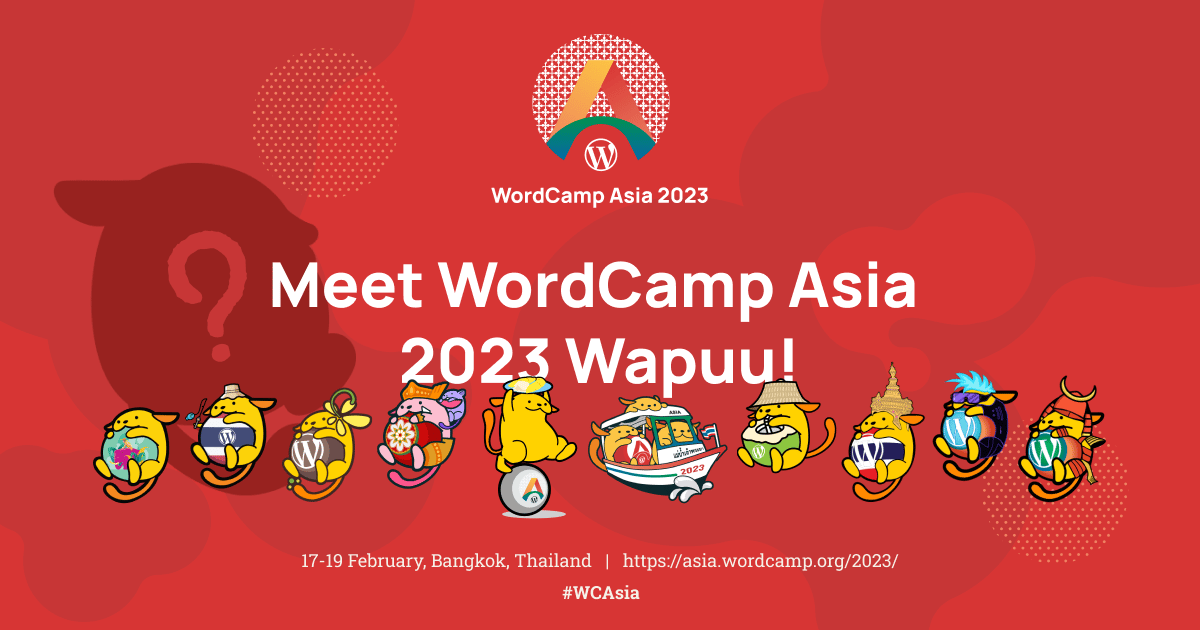 Are you a Wappu fan? To double the excitement, there was a Wappu competition for all the enthusiast designers who love Wappus. This was a great opportunity for them to make their Wappu known worldwide. However, the deadline for Wappu submission has been closed. Here is the roadmap for WordCamp Asia 2023 for more details.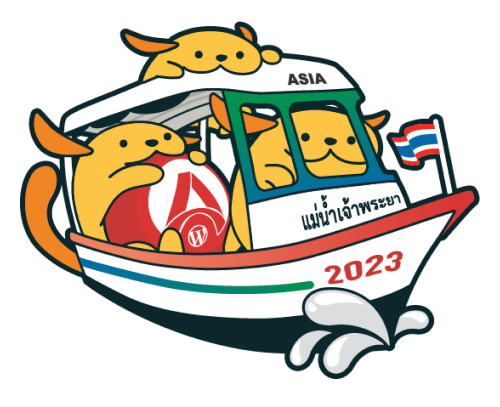 Want to know who's the winner of this fun and exciting competition? Introducing the WCAsia 2023 mascot, Chao Phraya Boat Wapuu! Three Wapuus travel on the Chao Phraya River on a boat to arrive at the venue of this year's WordCamp "Icon Siam."
🌟 Special Kids' Corners For Parents With Children
WordCamp Asia 2023 wants this event to be a pleasant experience for all. If you have little kids but don't want to miss the event, be relaxed and participate without any tension. A special corner for babies will be there with kids' entertainment and nursing facilities. Children who are 12 years old or younger can participate along with their parents who have tickets. The WordCamp Asia 2023 organizing team is set with all the precautions and measurements to make the event safe and enjoyable for all.
See You In Thailand: The Entire WPDeveloper Team Is Waiting To Meet You
A lot more exciting sessions are waiting in this year's WordCamp Asia 2023, and the entire WPDeveloper team is going to participate. So don't pass up the opportunity to interact with thousands of other WordPress fans worldwide.
Let's make this a memorable event since it will be the first and biggest WordCamp in Asia. Mark your calendars right away, keep an eye on the official website of WordCamp Asia 2023 and our blog for the latest updates and get ready to join us in Bangkok, Thailand, for this exciting occasion!