We are overjoyed to share some exciting news – BetterLinks, the ultimate Link Management plugin for WordPress, has just reached a huge milestone. Within only 1.5 years, this all-in-one URL shortener tool has become the favorite for 10,000+ happy users worldwide to cloak, shorten, track and manage links with ease! 🥳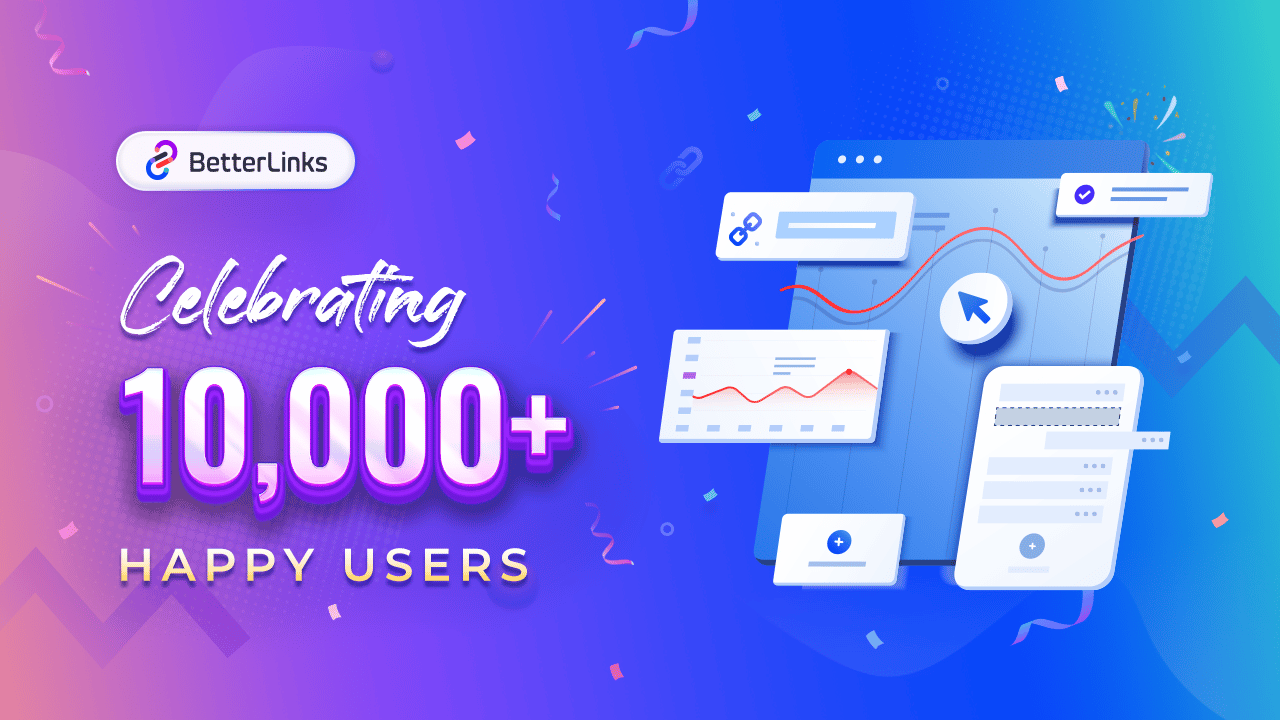 Reaching this amazing milestone so quickly would not have been possible if it were not for all your love and support. Therefore, to celebrate and show our heartfelt gratitude, we have a special surprise for you as a token of appreciation from team BetterLinks. Keep reading till the end to find out more. 😉
Streamlining Link Management For 10,000+ Marketers Worldwide 
At WPDeveloper, we are always striving to bring our users the most advanced features and solutions to ensure the best possible user experience. That's what inspired us to create BetterLinks, a powerful WordPress link management plugin, to help you create, manage, and track branded, pretty links for your affiliate marketing campaigns from one place. And now, after exponential growth in less than a couple of years, BetterLinks has become a one-stop solution for 10,000+ marketers, bloggers, and business owners.

Dedicated Team Behind Amazing WordPress Link Management Plugin, BetterLinks
Within this time, we have been continuously working to improve the plugin and bring all the latest features and facilities, and we aim to keep doing so. And behind all the latest updates and extraordinary user support, here at WPDeveloper, we have a dedicated team of talented, enthusiastic individuals constantly working in collaborative ways to make your link management easier than ever before.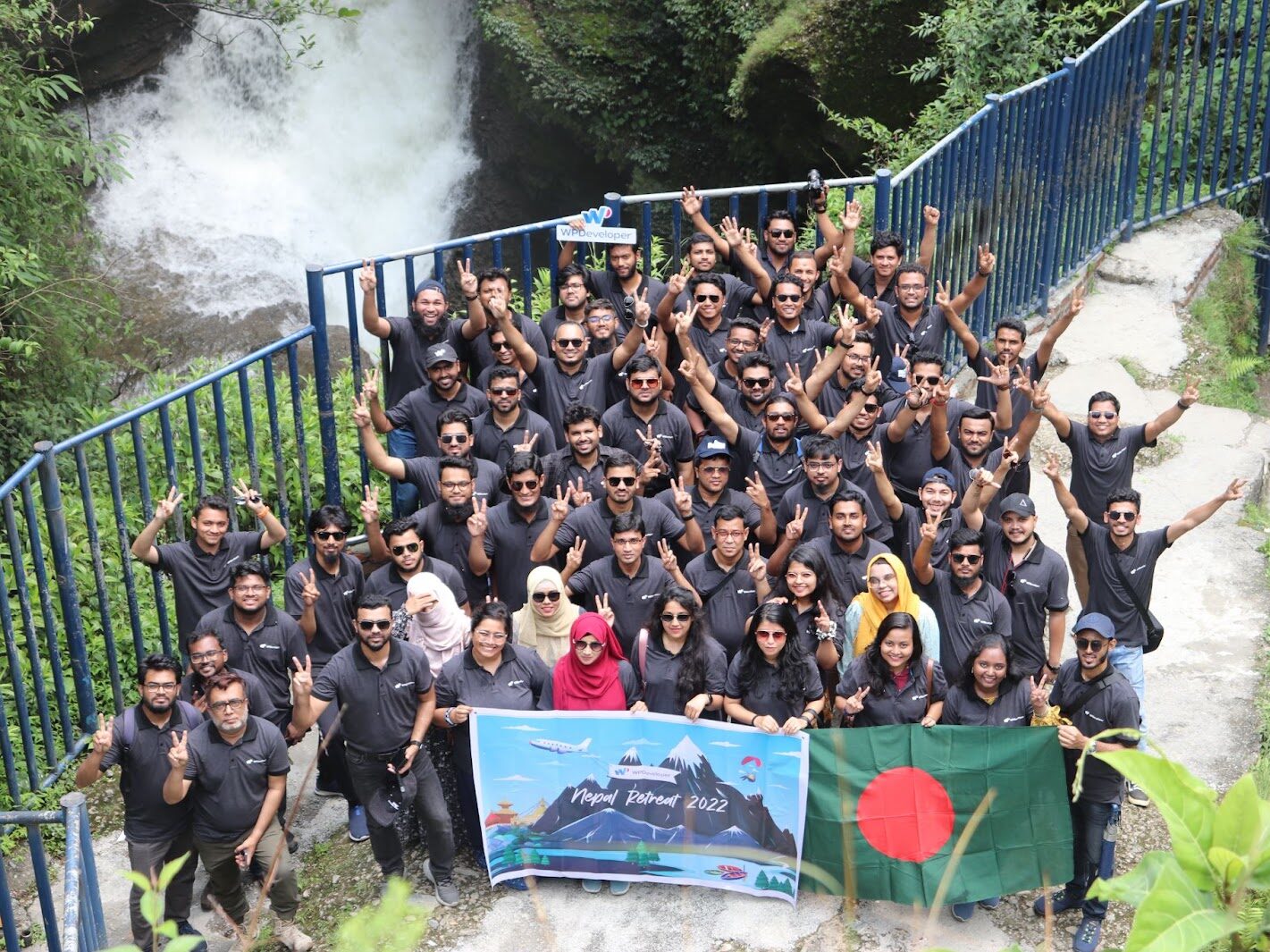 Acknowledged By Thousands As The Ultimate Link Management Tool For WordPress
Before we knew it, BetterLinks had become one of the most popular link management plugins for all of its exclusive and highly flexible features, facilities, and powerful compatibility with different WordPress editors. And this has brought us much praise, features, and recommendations from renowned publications and experts in the industry.
Features That Are Most Popular With Our Beloved Users
Today, as we celebrate our milestone achievement, let's take a quick moment to reflect on our journey thus far. Read about some of the most exclusive features we have introduced, the goals we have reached, and what our beloved users have to say about them.
⭐ Find All Major Link Management Features In One Place
Here at WPDeveloper, we had always aimed to make BetterLinks the ultimate, all-in-one solution for WordPress users. And that's why we have introduced one-click solutions to effortlessly 
export or import website URLs in bulk numbers
 using this plugin. Link management has never been easier and our dedicated users agree.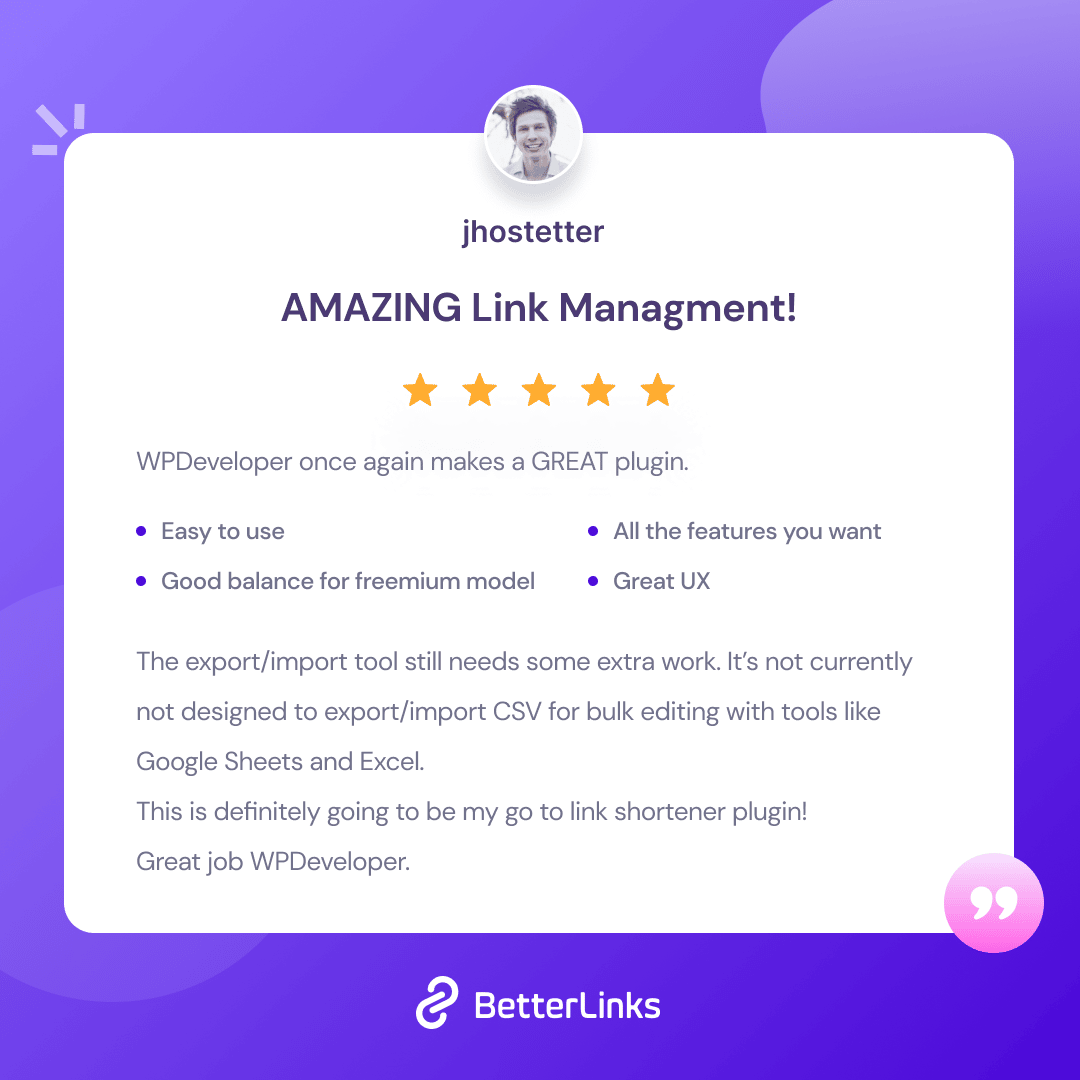 ⭐ Cloak Long Campaign URL Into Pretty Links With Ease

Securing your business is essential in online marketing, and link cloaking is the best solution to safeguard valuable information on your websites. And to help marketers and business owners get access to such advanced link-protecting features, team BetterLinks delivered a much-requested feature to cloak your WordPress links.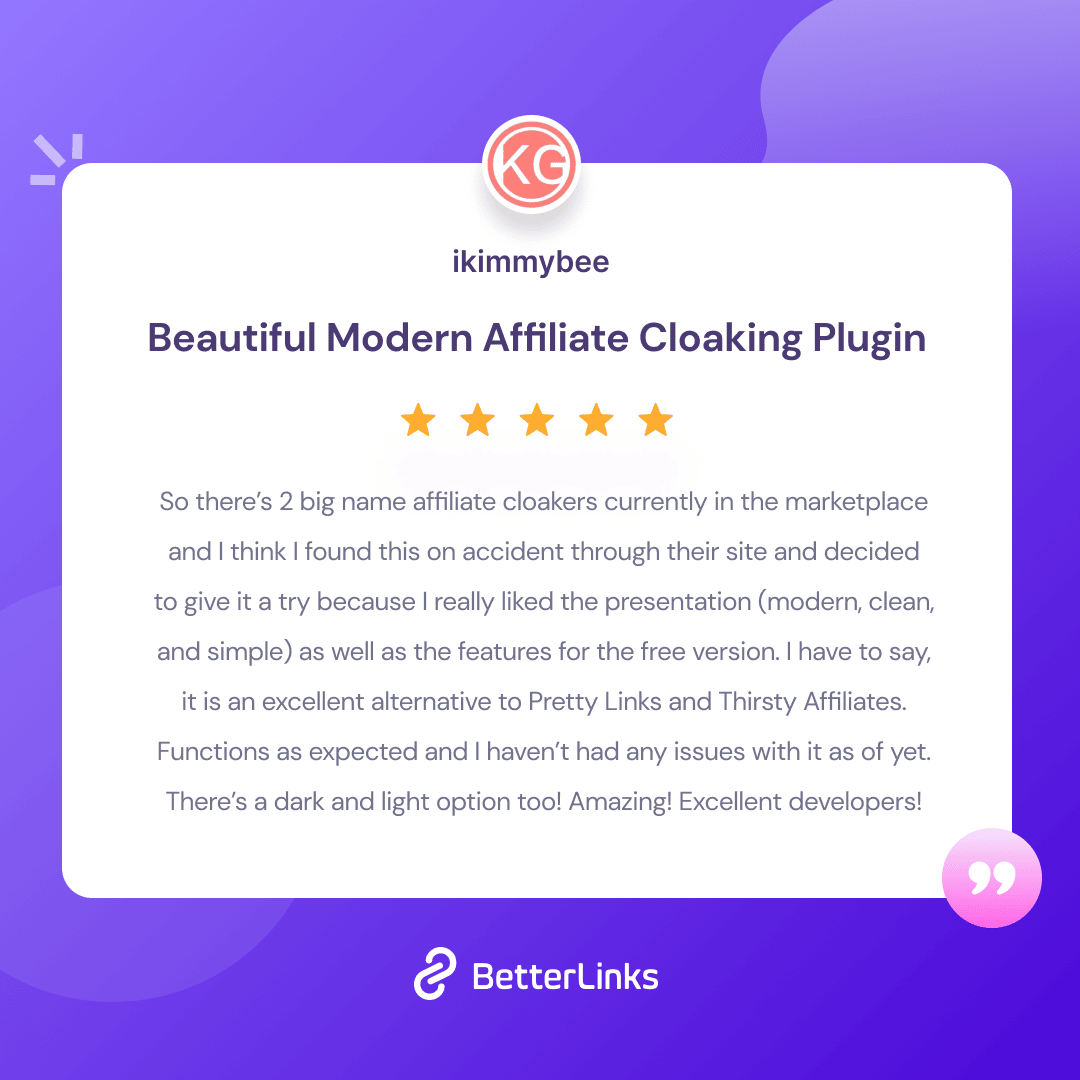 ⭐ Modern Link Management With Advanced QR Code Scanning
Quick Response (QR) codes and their scanners are very popular in digital marketing these days, and BetterLinks has you covered. Its unique QR Code Generator comes with super easy features to create and download QR codes in a couple of steps without breaking a sweat.
⭐ Built-In AND Google Analytics To Analyze Campaigns
BetterLinks also lets you track and analyze all your shortened, redirected, or branded campaign links with ease. You'll find a built-in BetterLinks analytics tool. If you want to go a step further, you can connect with Google Analytics for even more detailed tracking.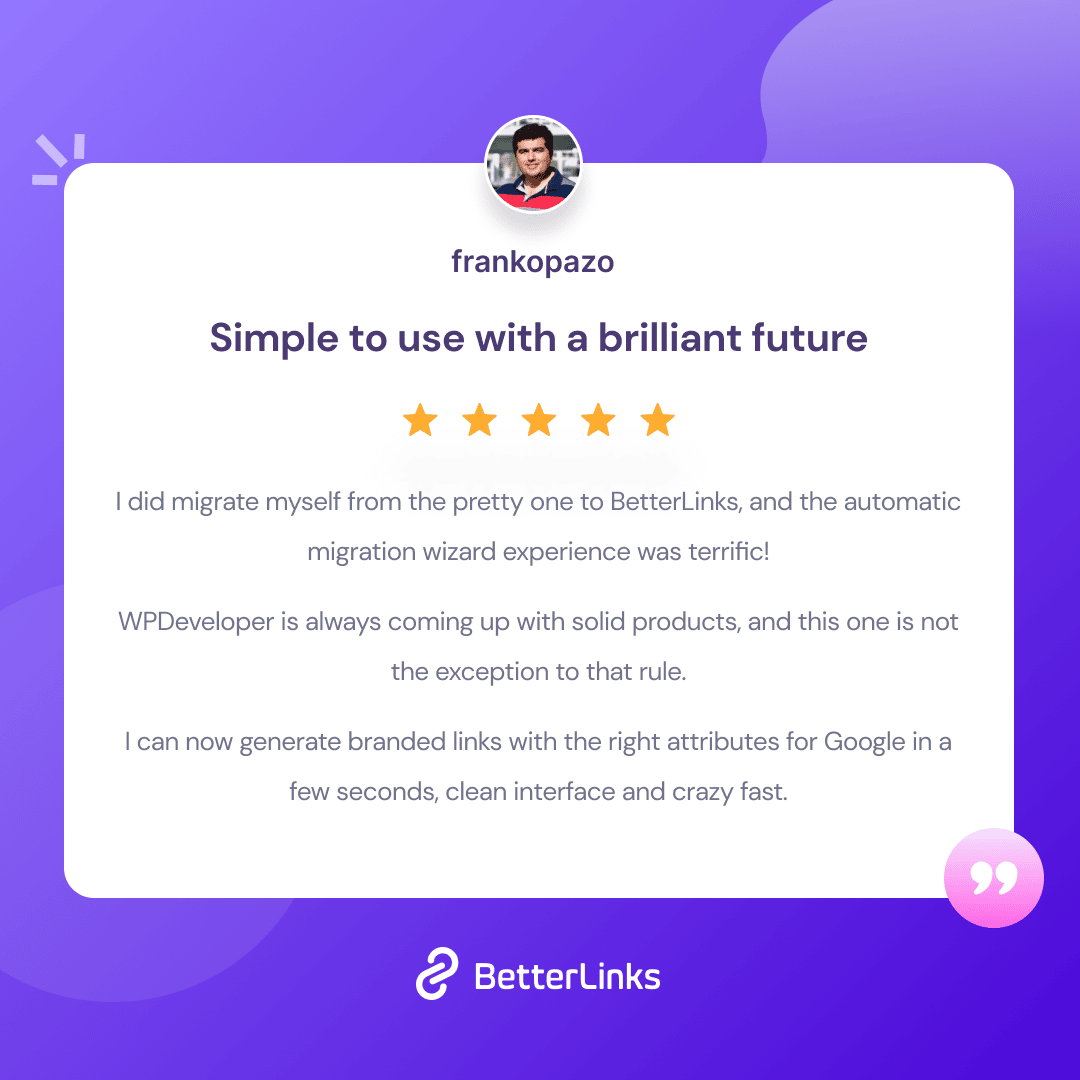 ⭐ Many More Exclusive Features That Our Users Enjoy
But that's not all. You'll find many free and premium features loved by our 10,000+ active users who swear by BetterLinks. We've brought you the facilities to carry out accurate, advanced A/B split testing and carefully plan marketing campaigns that are sure to be successful. We've also introduced UTM Builder to help measure the campaign performances.
All these and more, combined with a modern, clean UI in the free version and many outstanding PRO features such as dynamic redirections, this ultimate link management plugin is quickly gaining popularity all around the world.
🎁 Celebrate With An Exclusive LIFETIME Deal With BetterLinks!
Coming this far has only been possible because of your constant support of our team and BetterLinks. We are incredibly thankful to each of our 10,000 happy users for helping the ultimate link management plugin, BetterLinks, reach this incredible milestone. Join us to celebrate this occasion with a massive $400 OFF on the BetterLinks Agency pack and grab lifetime access to unlimited websites only for $199 today! 
If you want to start small, BetterLinks has got exclusive free features for you too. Try the ultimate link management plugin for free today. We hope to see you by our side as we strive to improve BetterLinks and bring more outstanding features.
Share your thoughts about BetterLinks with us in the comments below, or suggest what else you'd like to see with this plugin. For more news and updates, make sure to subscribe to our blog or join our friendly Facebook Community.