As a content marketer, if you want to build a blog with Elementor, you can now easily do that with Templately ready blog template designs without adding any single line of code. You will get a lot of premade, complete solutions there to make your blog look standout. Let's find out what exactly you can have with Templately handy, fully functional, ready-to-use blog template designs.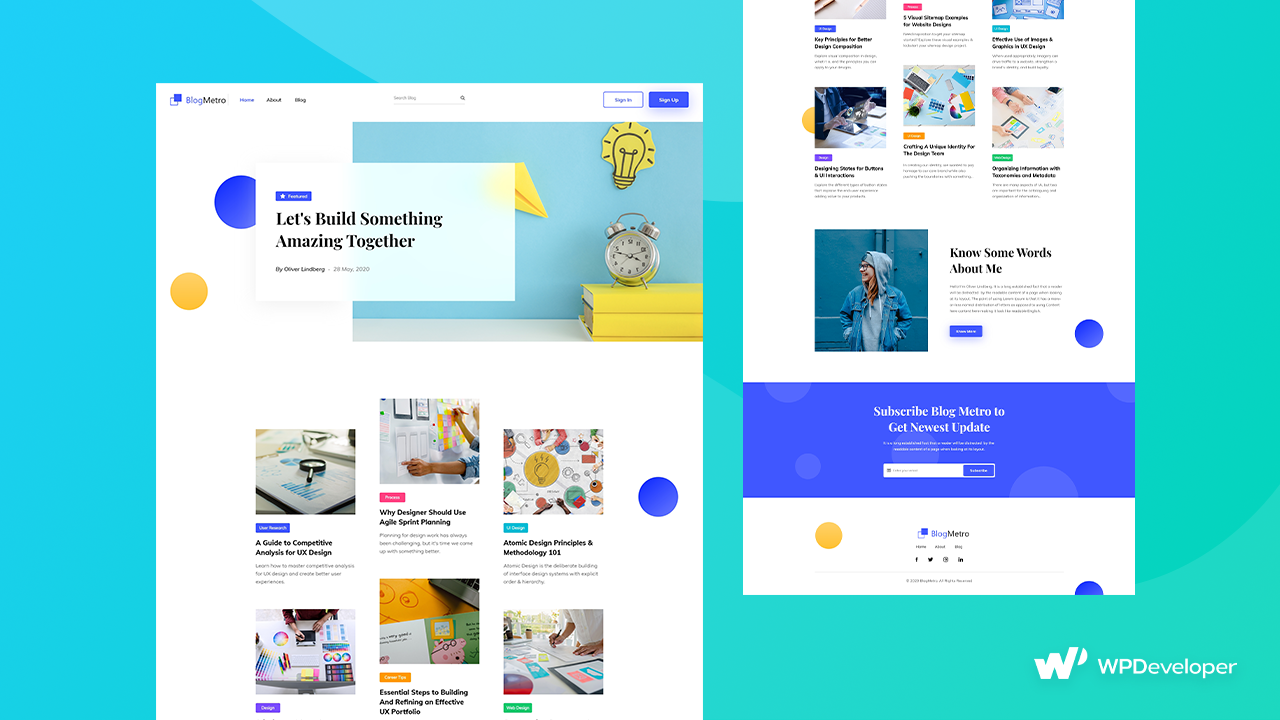 Why Should You Build A Blog Site?
Passionate content writers, content marketers, or others who are engaging with the writing profession are in need to get a perfect place online to display their works. It helps them to expose their writing stunningly and instantly attract the targeted audience. Only building a blog site can solve their problem right away. 
For this reason, from individual to professional writers, everyone builds a website first and afterward publishes their content beautifully in one organized place for their valuable audience. It engages your readers more each day, and as a writer, you can promote your work online. 
Even whenever your visitors love one of your content, they can immediately share it on social media or other digital platforms without any delay. Getting a blog site can help you establish your career quickly and earn maximum profit for your passionate work.   
Look At What Templately Ready Blog With Elementor Templates Offer You
You don't have to get worried about building a blog with Elementor anymore because of Templately ready templates. Some exclusive ready-to-use templates especially come to build your blog site stunningly. You can get ready, informative, complete, free individual pages and blocks to design your blog site without coding. And make it impressive for readers just within a few minutes by using the Elementor Editor.
Nothing, all you have to do is to search 'blog' on Templately in Elementor Editor to explore your experience. Then just pick, insert, and do a bit of customization, that's it. Your blog with Elementor & Templately is completely ready to publish. Amazing, right?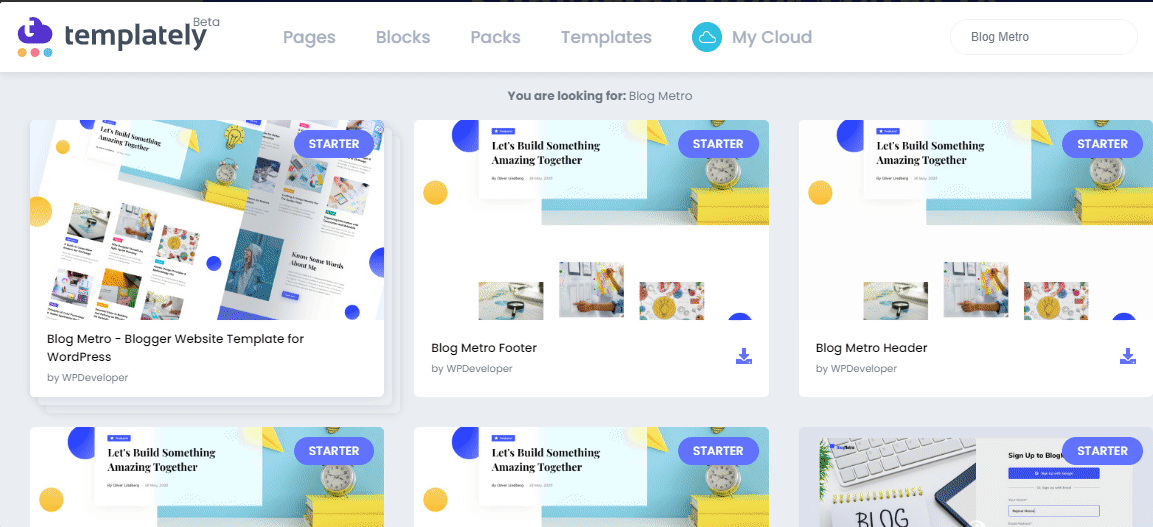 How To Build A Blog With an Elementor Using Templately?
As you already know Templately ready templates for a blog with Elementor. Now presenting one of the ready, beautifully designer blog portfolio templates pack Blog Metro by Templately. That can help you make your blog site with Elementor stand out for free and without codes. 
What Can You Get With Blog Metro?
Blog Metro comes with four individuals, stunning, ready-to-use pages, and four blocks to build an interconnecting blog with Elementor & Templately just in a few minutes. Each of its pre-made designs consists of interactive sections with animated widgets, smooth scroll effects throughout the site, and more to make standout blog sites without touching a single line of code.
➽Home Page
You will get an interactive, instructive, complete blog site with Elementor homepage design to grab your audience's interest just with a few clicks using the Blog Metro landing page ready design.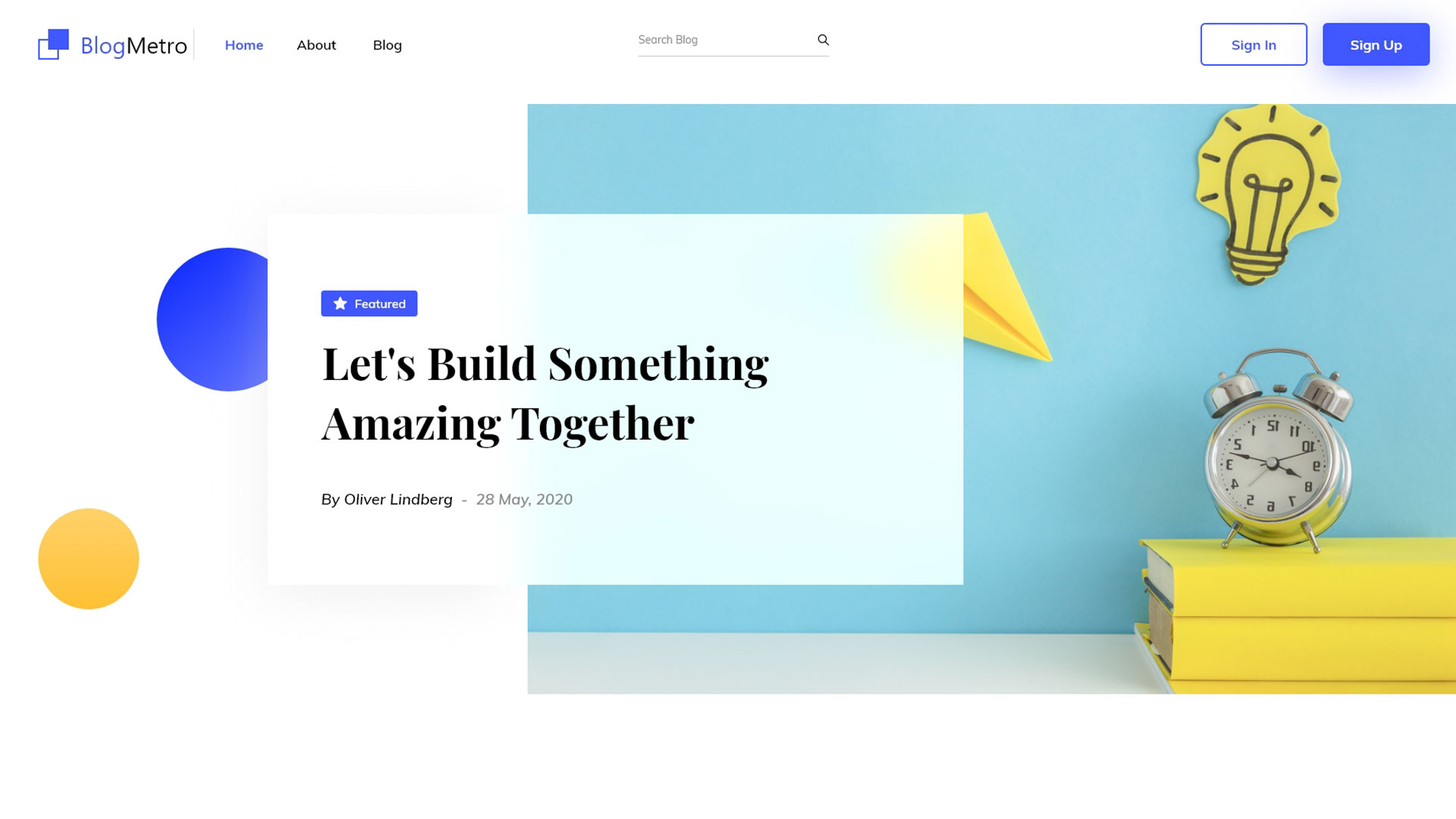 ➽About Page
Its one-page homepage design consists of a beautiful, stunning section for the About Page that helps you to share your inspiring story with your active readers or potential clients.  
➽Blog Details Page
Blog Metro Blog page comes with Blog Details Page designs with a grid layout, consisting of creative sections, animated widgets, and more to attract potential visitors on a first look.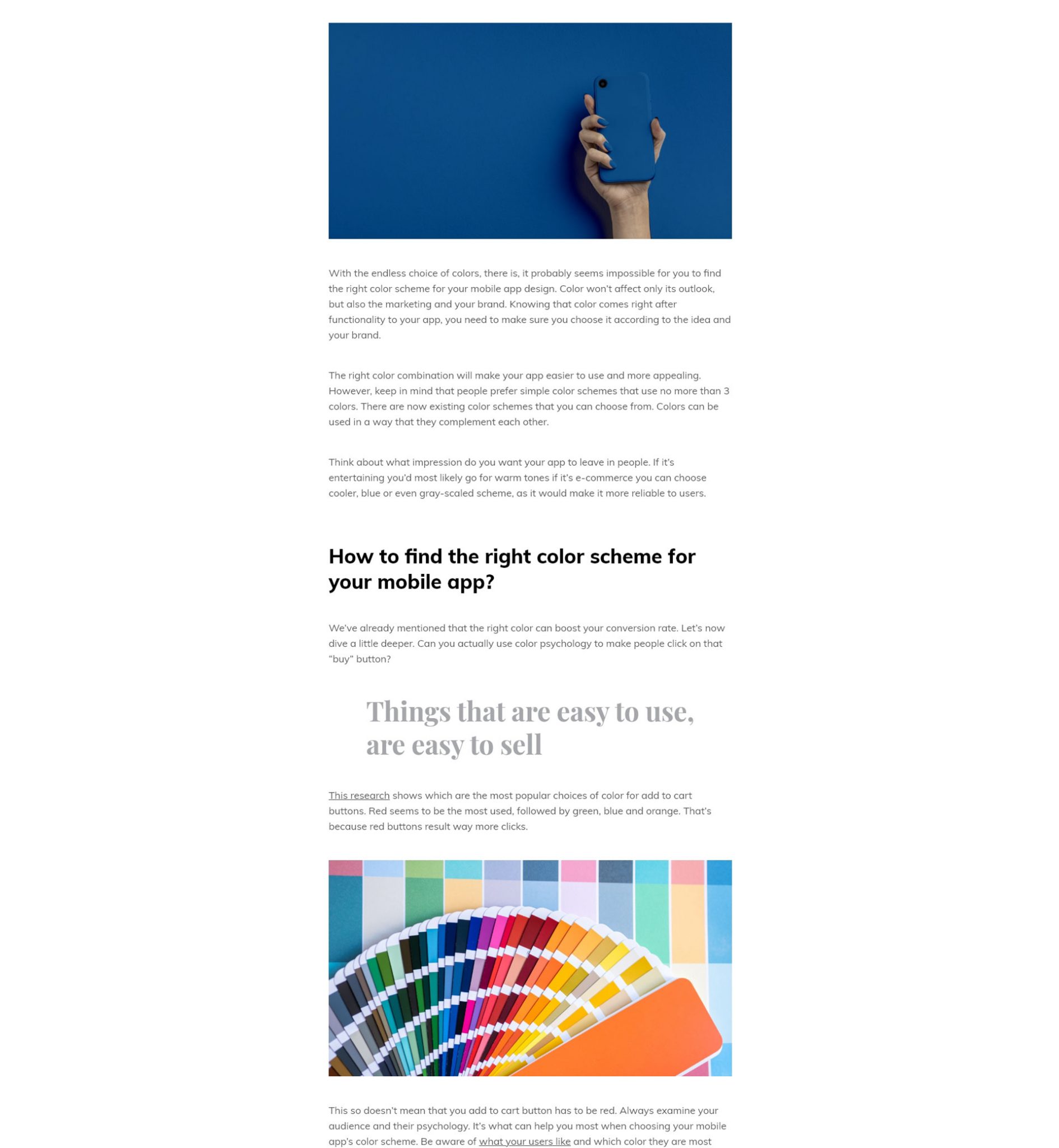 ➽Sign In Page
Blog Metro offers individual Sign In Page designs for your visitors who want to connect regularly basis and be your permanent.  
➽Sign Up Page
Also, you will get a complete Sign-Up Form Page design for your website visitors to get started reading your latest content and be your active raiders forever.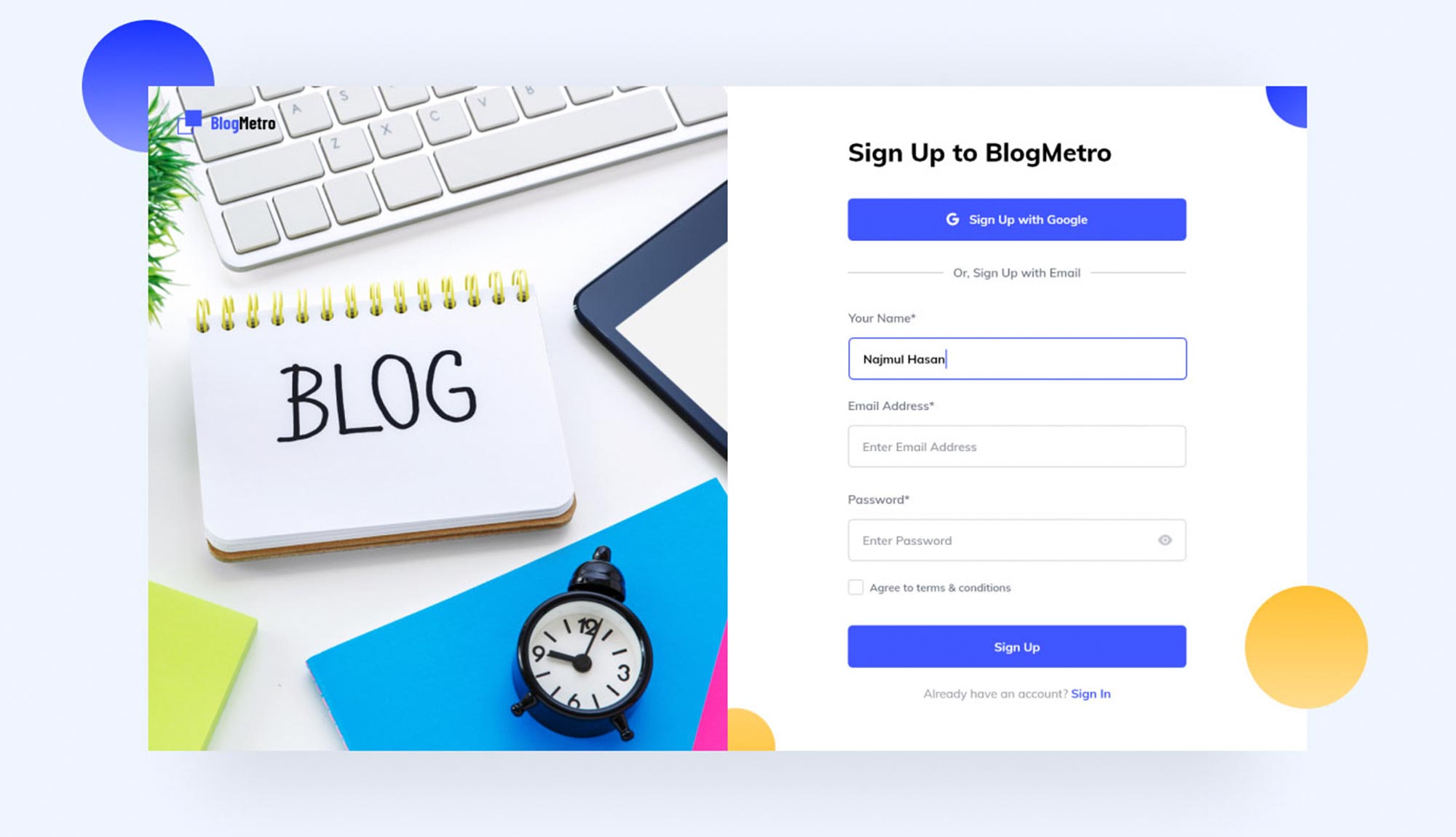 Checklists Before Building A Stunning Blog With Elementor
'Blog Metro' blog portfolio template with Elementor & Templately ready templates lets you build an entire blog site instantly using its ready template designs. For that, you have to make sure of a few things you must have before getting started. Take a look at the essential Plugins you will require to have: 
✅Elementor: Make sure to install & activate Elementor, WordPress popular page builder on your website.
✅Essential Addons: Besides, activate Essential Addons for Elementor, the best library for Elementor users having 700K+ happy users with 70+ creative widgets to explore the 'Blog Metro' template in advance.
✅Templately: As the 'Blog Metro' template is from Templately, all you need to do is signing up for an account and get installed 'Templately' on your WordPress website.
After the successful installation of the above plugins, you are now all set to explore your 'Blog Metro' blog with the Elementor template's amazing functionalities. 
⚡Let's Start Creating Your Blog Website With Templately
As you have already set up the environment by installing all the mentioned plugins, you are now completely ready to make your blog with Elementor & Templatey following some simple step-by-step guidelines below: 
Step 1: Add New Page In Elementor & Insert Blog Metro Template
You have to first create a new page from the WordPress dashboard and click Edit with Elementor.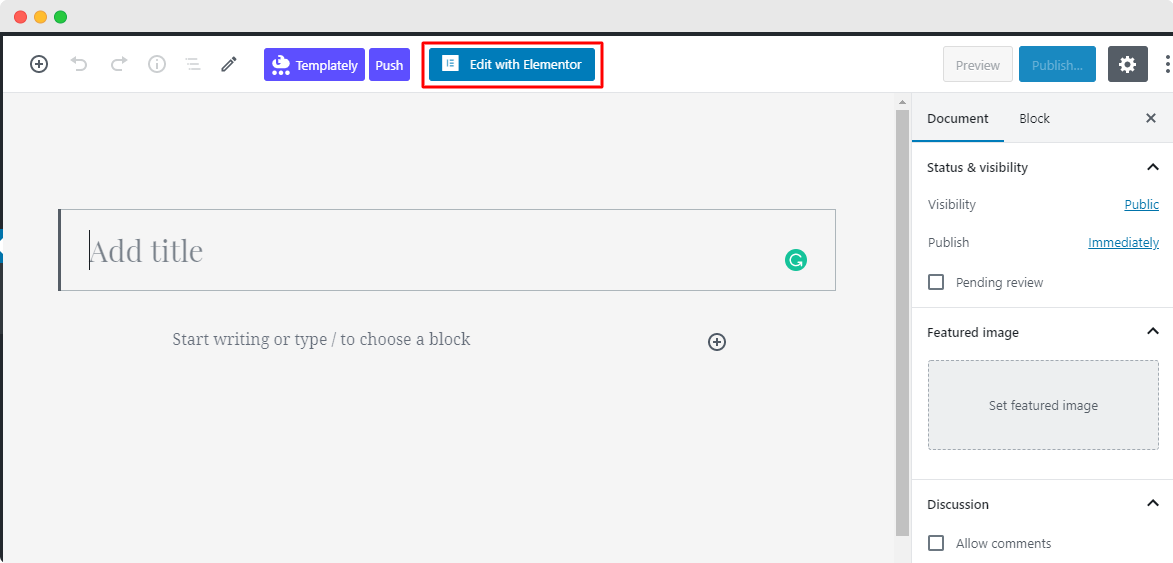 It will provide you with a new page in a few moments. Now, you have to click in the middle that visualizes the Templately icon. Afterward, it will show up all the ready collections of blocks and pages of Templately.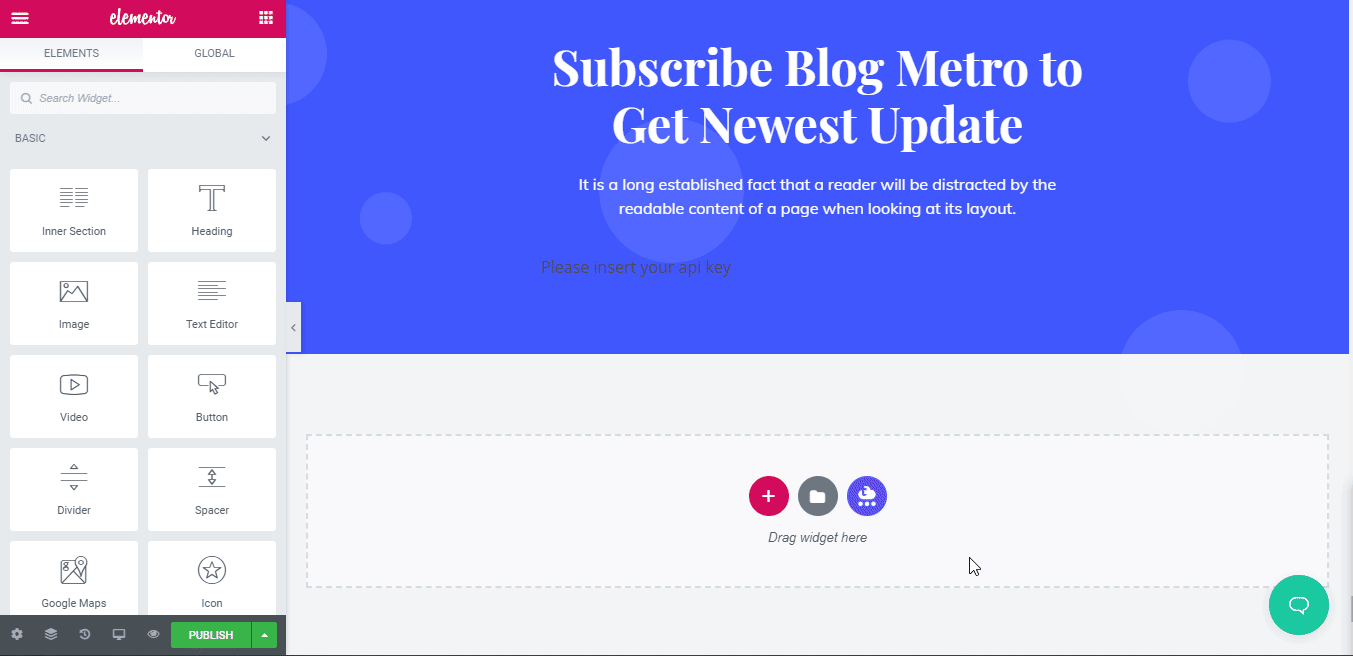 However, simply just search for 'Blog' or directly with the template name 'Blog Metro' to build a stunning blog site with Elementor.  Here, we will pick the homepage design of 'Blog Metro' and hit the 'Insert' button to get started.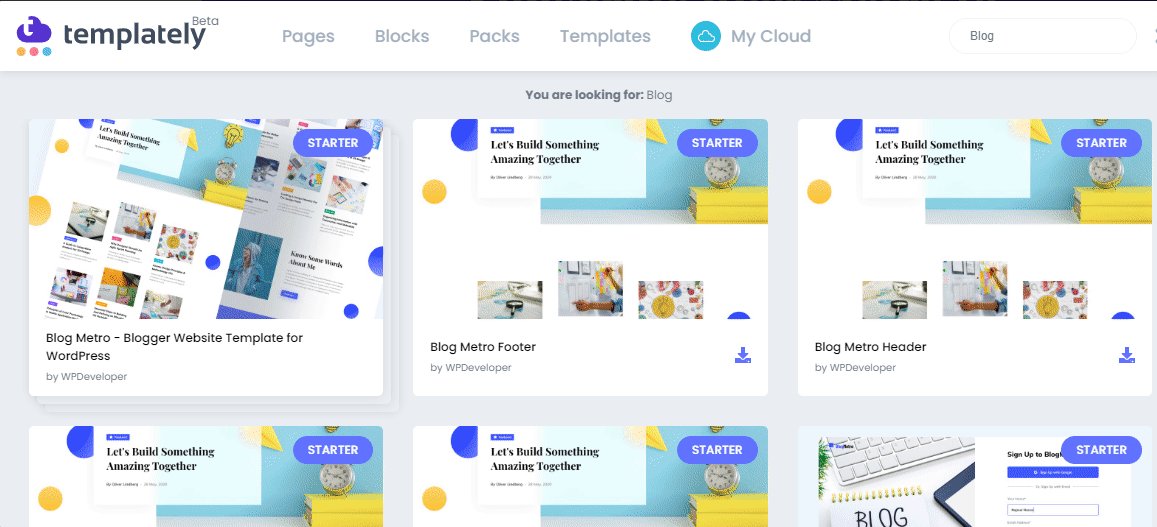 Step 2: Start Customizing Your Inserted Design 
As you know, the 'Blog Metro' template from Templately is ready, handy, responsive, and complete. So you have to just insert your own content in its creative, informative sections and start modifying it to make it appealing for visitors just with a few clicks.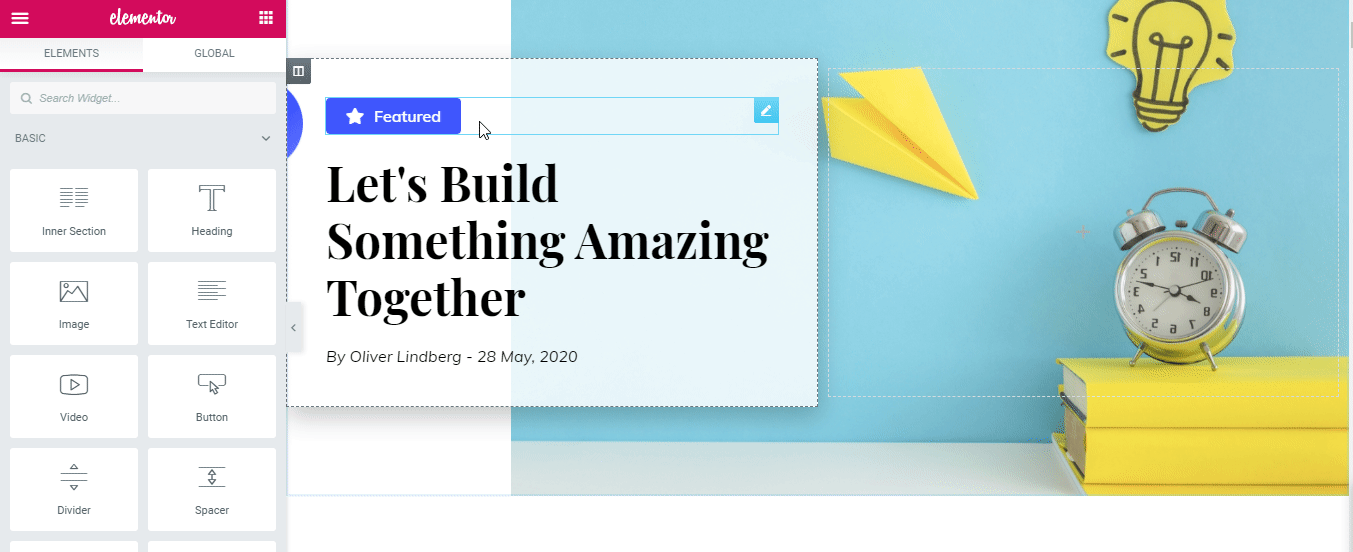 Step 3: Save & Secure Your Blog Template On Cloud
Once you have completed all previous steps, you can now save and secure the template on cloud storage using Templately 'MyCloud' exclusive feature. To do that, you have to right-click on the ready template and choose 'Save Page to Templately' to make it secure in cloud space.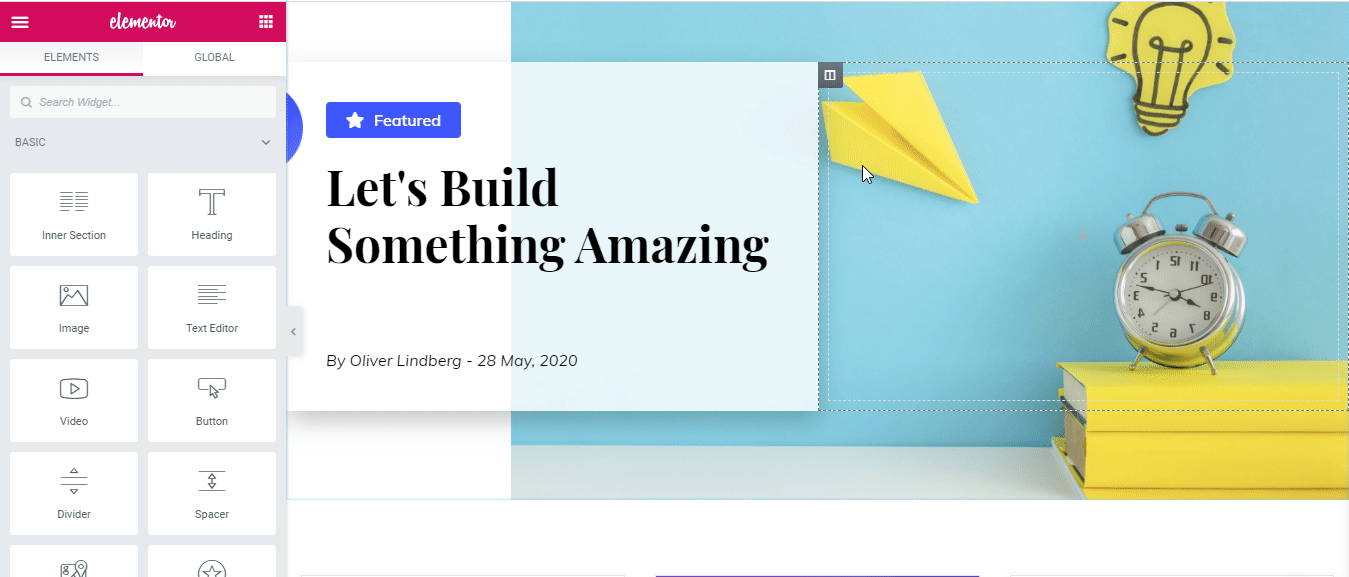 Besides, if you want, you can reuse any of your ready template designs on multiple sites as many times as you want. It lets you create a seamless collaboration on the cloud with your team using Templately WorkSpace.  
Build A Stunning Blog With Elementor & Templately Without Any Coding
Congratulations! Finally, you succeed in creating a stunning blog with Elementor using Templately ready-to-use Blog Metro complete template pack design following the step-by-step guidelines.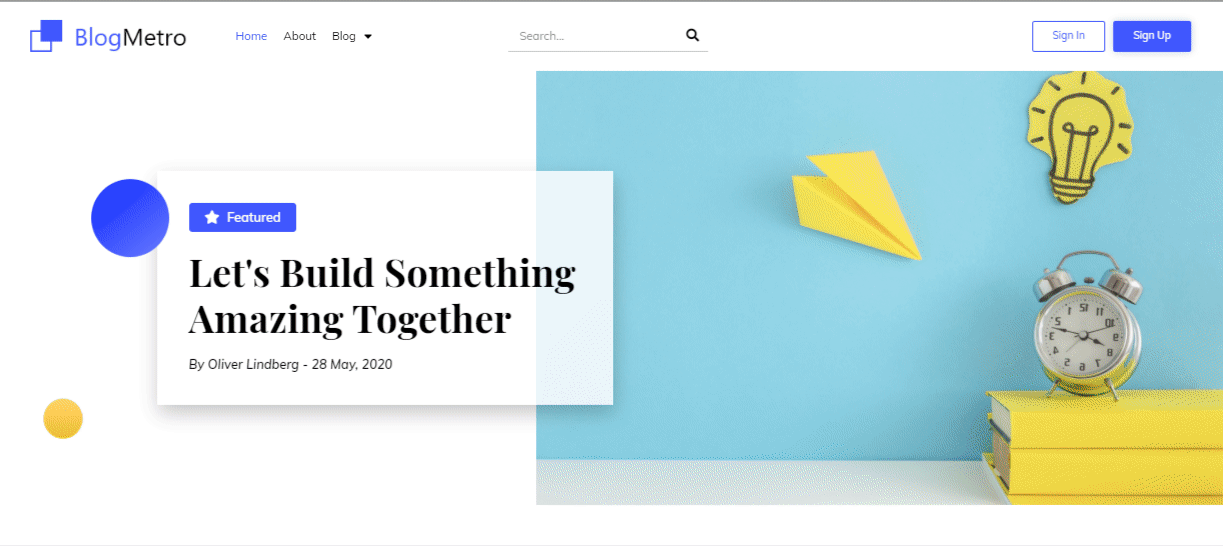 Get ready to explore Templately ready template hub, if you haven't tried it out yet, and let us share your experience by commenting below. If you face any difficulties, you can contact our support team without any delay. They will love to serve you according to your needs anytime you want. Or you can even join our friendly Facebook Community to get all updates regularly.