The most anticipated gathering of the Bangladeshi WordPress community, WordCamp Sylhet (WCSylhet), is just around the corner, and we are thrilled to announce that team WPDeveloper will be joining as Platinum Sponsors for the event. Come meet WPDeveloper at WordCamp Sylhet, visit our booth, and grab a chance to win a spectacular mega surprise!
WordCamp Sylhet 2023 is set to take place on May 19th-20th at Shahjalal University of Science and Technology, and team WPDeveloper will be arriving with tons of cool swags, gifts, and more for our beloved community.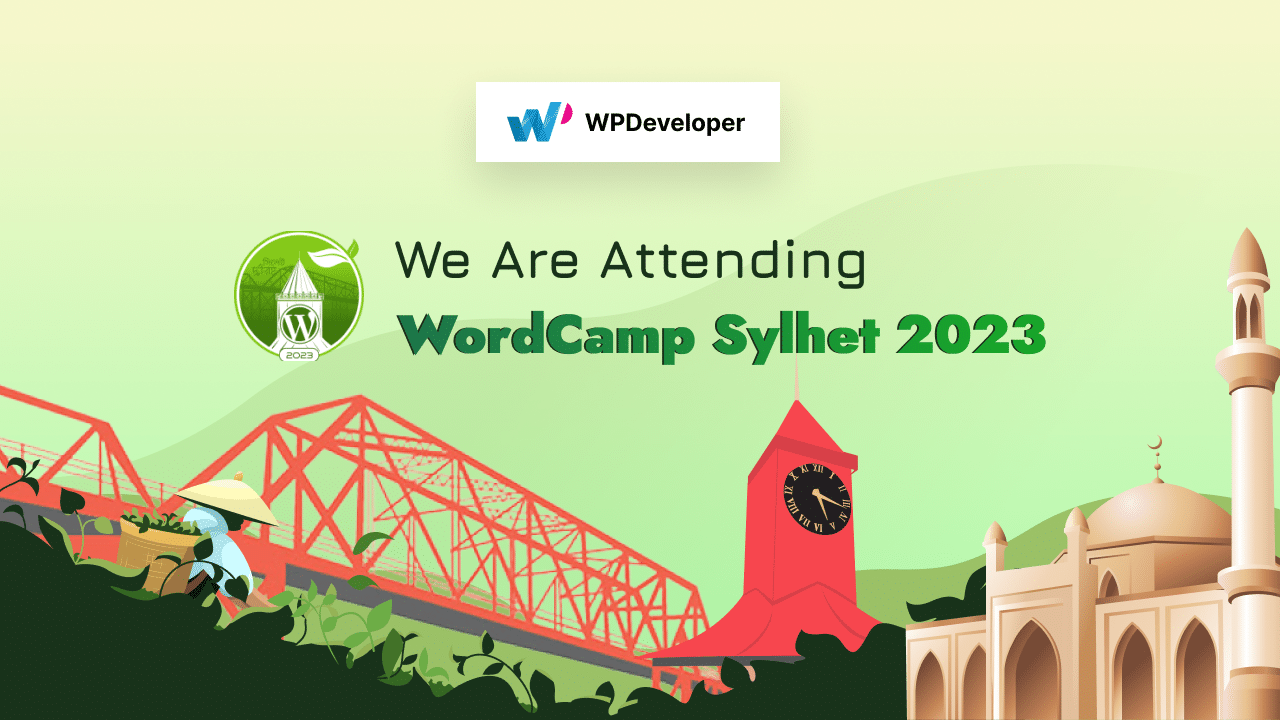 Team WPDeveloper Is Sponsoring WordCamp Sylhet
At WPDeveloper, we are always excited to contribute to the WordPress community and meet with all the people whose valuable contributions have helped improve this open-source project every day.
Just a few months ago, more than 75 team members WPDeveloper attended WordCamp Asia as volunteers, speakers, sponsors, and organizers. And during the latest release of WordPress 6.2, 35 team members from WPDeveloper got involved and helped us rank as the 2nd top company in terms of contribution, right behind Automattic!
And now, we look forward to meeting and connecting with the Bangladeshi WordPress community during WordCamp Sylhet 2023, the first big WordPress conference to take place in the country post-pandemic. Take a look at what you can expect from WordCamp Sylhet here.
As Platinum Sponsors for WordCamp Sylhet, we look forward to seeing this event become a huge success! It also brings us immense pride to announce that not only will team WPDeveloper sponsor WordCamp Sylhet, but several of our team members are also participating as volunteers, speakers, and table leads. Check out the full schedule of the event here.
Drop By And Say Hello At WPDeveloper Booth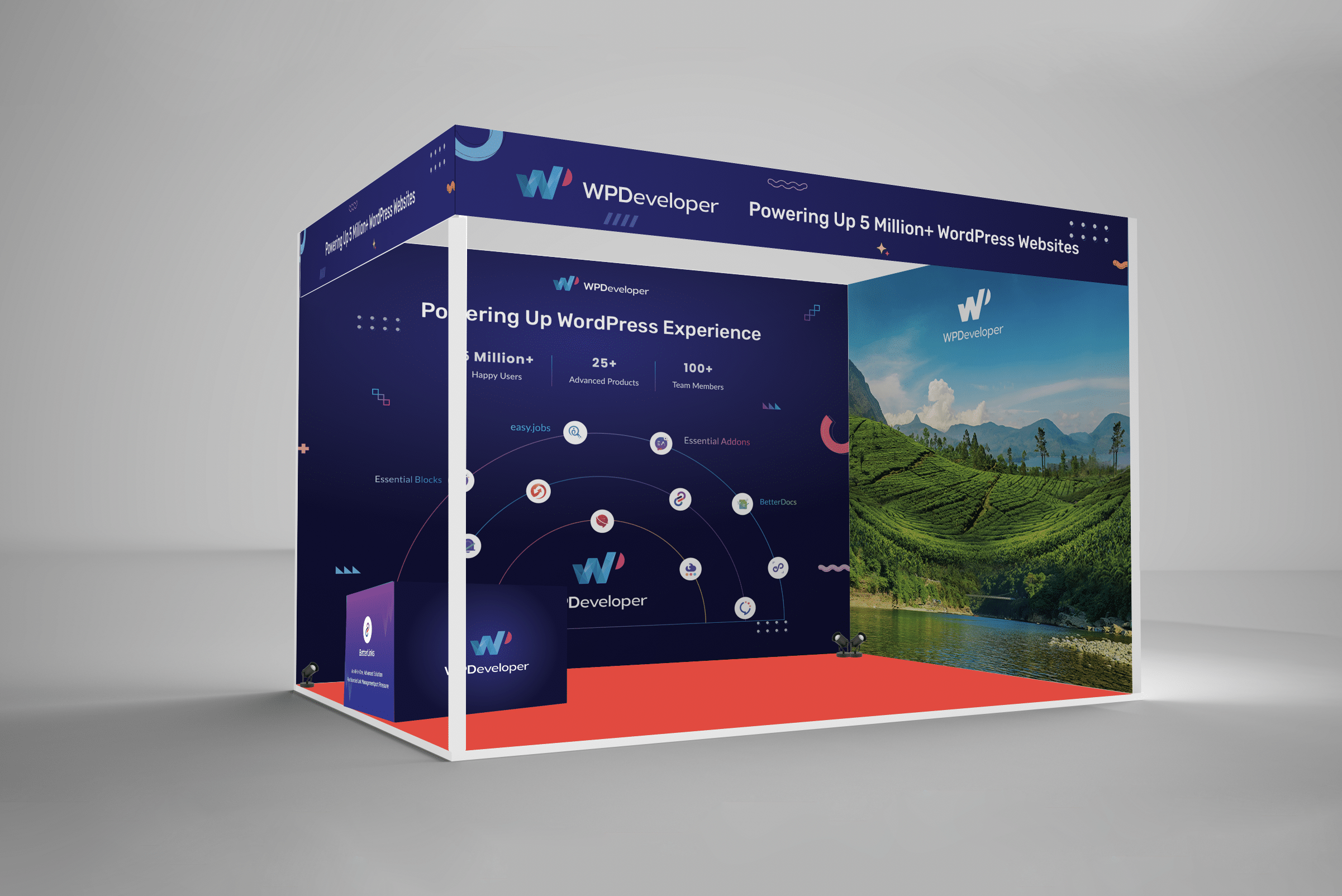 We are always looking forward to every opportunity to connect with fellow WordPress enthusiasts. If you happen to be present at WordCamp Sylhet 2023, we warmly invite you to swing by the WPDeveloper booth and prepare to be delighted by some awesome goodies, fun interactive games, and exclusive treats we have in store for you.
Share Your Best Smile And Win A MEGA Spectacular Surprise!
WordCamps are always full of happy, smiling faces, and we want to take this opportunity to give you a chance to win exciting goodies! Visit our booth, participate in our Photo Contest, and grab a chance to win an exclusive surprise gift. More details about the rules of the Photo Contest will be announced on the day of the event, so stay tuned!
Scratch And Win Awesome WPDeveloper Swags And Goodies
Want to take home a bag full of swags to remember your fun times at WordCamp Sylhet? Make sure to visit our booth–you'll get the chance to scratch and win awesome goodies like our branded 'Hello World' T-shirts, cool sunglasses, notebooks, calendars, stickers, and much more!
Let's Make WordCamp Sylhet A Day To Remember!
With just a few days left, we are counting the minutes to attend WordCamp Sylhet. Get set, get ready, and keep your eyes on our official blog for more exciting news and updates!