After the huge success of WordCamp Dhaka in 2019, it's time for another big WordPress event in Bangladesh. And, yes, we're excited to announce that WordCamp Sylhet 2023 is going to take place in Bangladesh on May 19-20, 2023!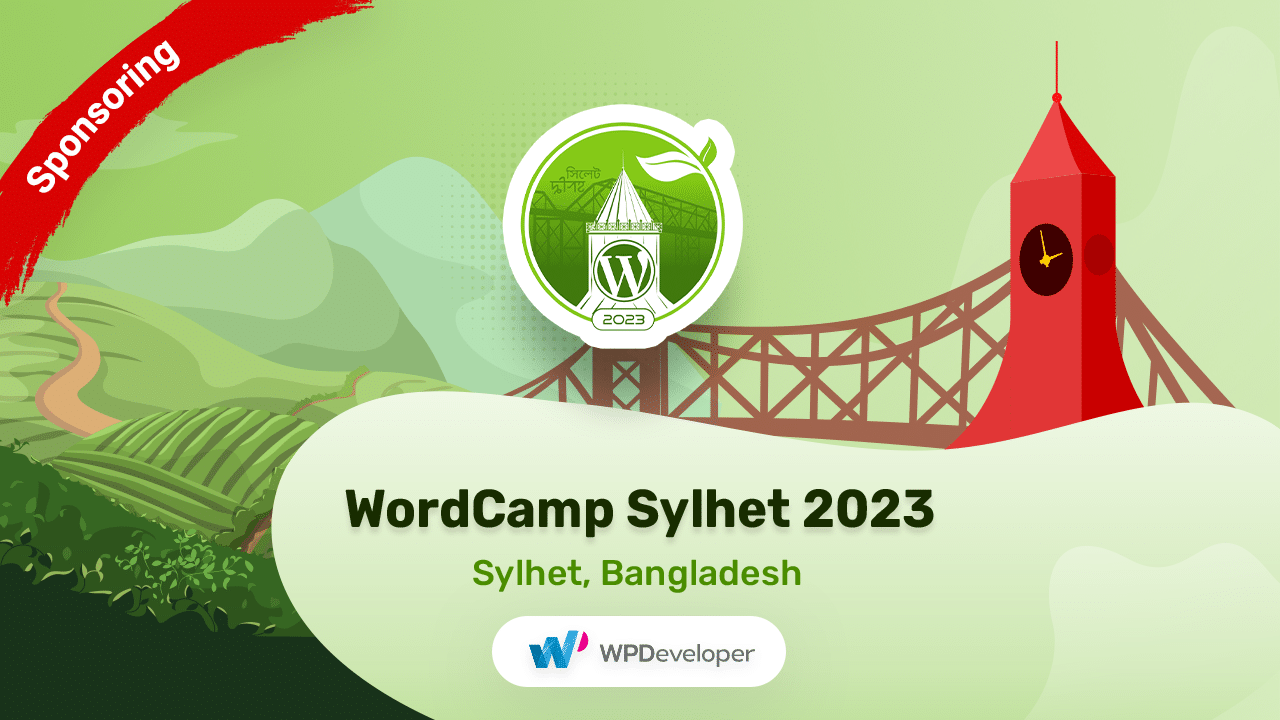 A Dream Conference For WordPress Sylhet Community
WordCamp Sylhet 2023 is going to be the first WordCamp in Sylhet. Besides the Sylhet community, the whole Bangladeshi WordPress community has been eagerly awaiting a big conference for a long time. It's a great opportunity for the WordPress community of Bangladesh. The last WordCamp in Bangladesh was held 4 years ago, was WordCamp Dhaka 2019, which was a huge success.
Since then, the Bangladeshi WordPress community has been eagerly anticipating another WordCamp. The community has grown by leaps and bounds in recent years, with more and more people joining the ranks of WordPress enthusiasts. And this WordCamp can provide an opportunity for members of the community to come together, network, share knowledge and experiences, and learn from each other. That's why this WordCamp Sylhet is such an important event for the Bangladeshi WordPress community.
Where Is This Most-Awaited Event Taking Place?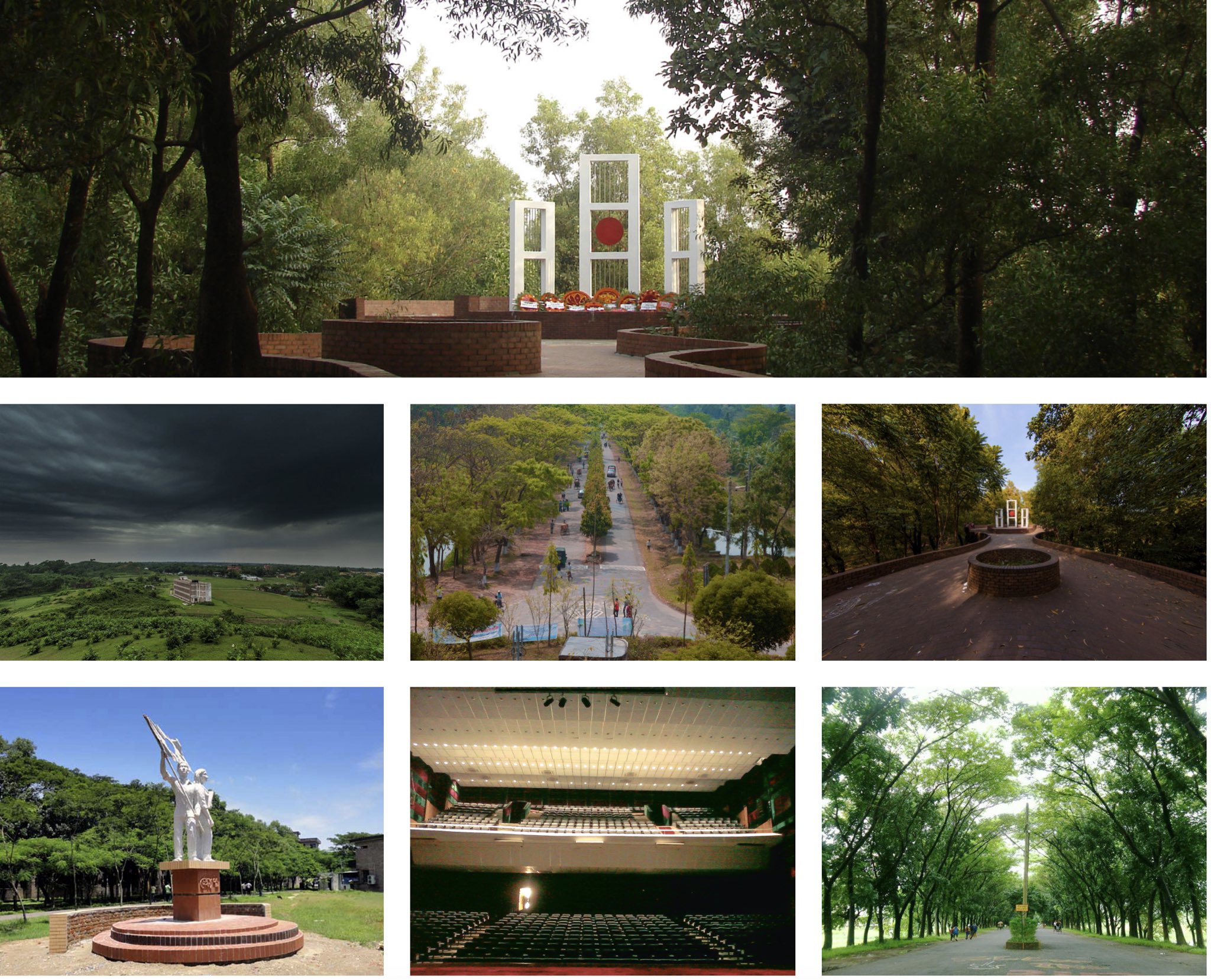 The most-awaited WordPress event of the year is just around the corner and it's taking place at none other than the prestigious Central Auditorium of Shahjalal University of Science and Technology. This university is the 8th oldest university in Bangladesh, spread over 320 acres of lush green land and small hills, and the beautiful historical venue provides the perfect setting for a day of learning, networking, and collaboration among like-minded WordPress enthusiasts.
People Involved With The Conference
The organizing team of WordCamp Sylhet is putting in a great deal of effort to ensure an outstanding event in Sylhet, one of Bangladesh's most beautiful cities. Despite working tirelessly behind the scenes, the organizers and volunteers continue to demonstrate unwavering dedication and perseverance. Meet the Organizers of WordCamp Sylhet 2023 here.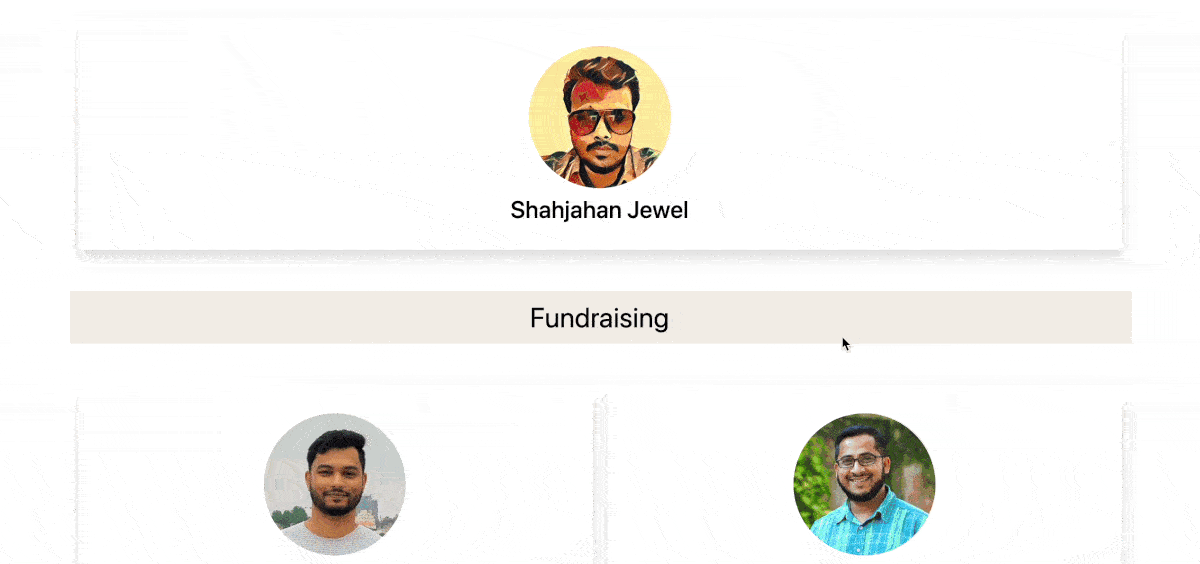 Meet WPDeveloper As A Platinum Sponsor
We, WPDeveloper, are thrilled to be a Platinum Sponsor of this upcoming event! We have always been passionate about contributing to the WordPress community by organizing, supporting, and sponsoring WordCamps around the world, including WordCamp Asia, WordCamp Europe, WordCamp Kolkata and WordCamp Kathmandu, among many others.
It's our pleasure to do so again for the Bangladeshi WordPress community by sponsoring WordCamp Sylhet 2023. We have previously hosted several meetups for the Bangladeshi community as well. We are excited to be a platinum sponsor for WordCamp in Bangladesh and connect with WordPress enthusiasts from the region.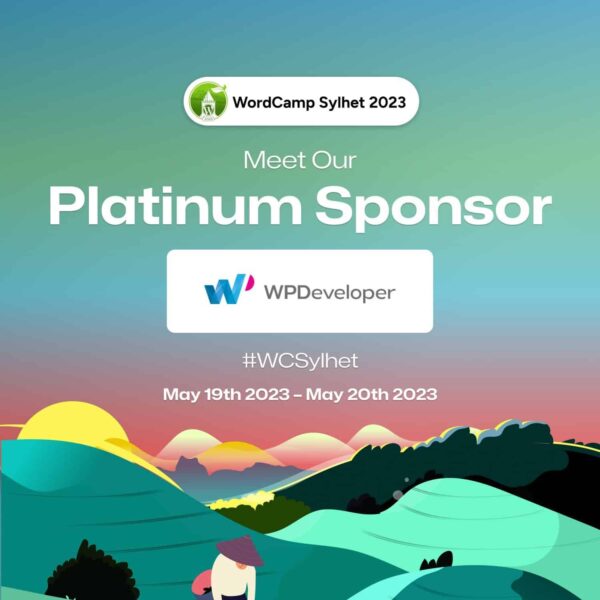 Know The Global Team Sponsors
WordCamp Sylhet is proud to have some of the biggest names in the tech industry as Global Sponsors, including Automattic, Bluehost, GoDaddy, Weglot, and WooCommerce.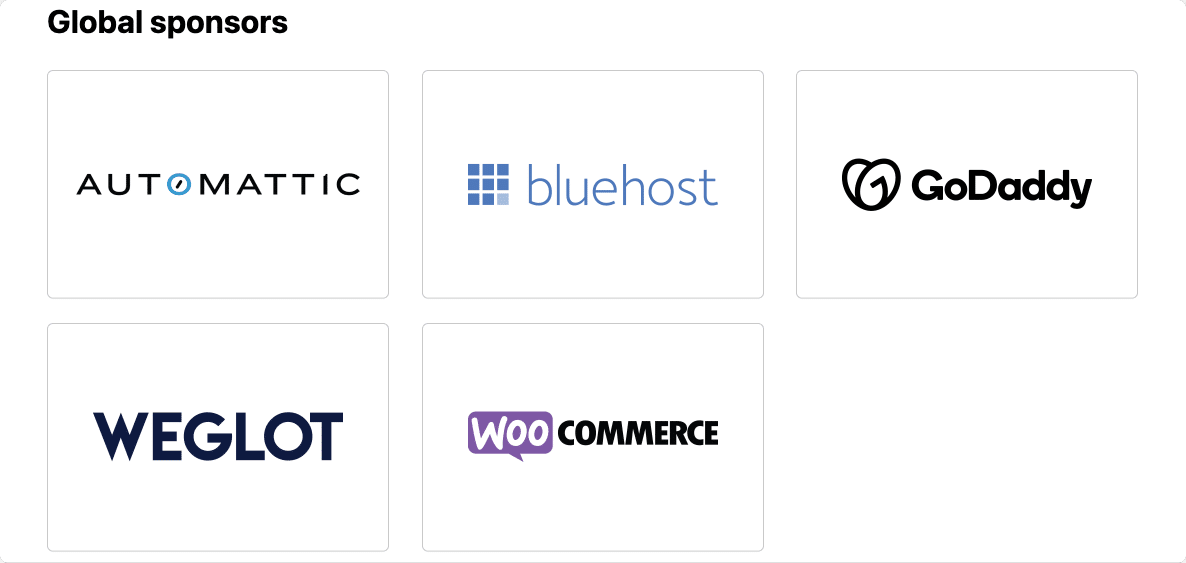 Hundreds Of Attendees Are Already Registered For WordCamp Sylhet
The WordPress community is buzzing with excitement as people from different countries are eagerly looking forward to attending the upcoming event. The organizers released tickets, and within just 5 minutes, they were all sold out. The event has generated an enormous amount of interest, with nearly 900 attendees already registered to participate.
With such an overwhelming response, it's clear that this event is going to be a major success, and attendees can look forward to an enriching and rewarding experience. Recognizing the high demand for tickets, the organizers have promised to try releasing more tickets soon to accommodate the growing number of people who are enthusiastic about this event.
Gather Insightful Knowledge From Over 20+ Experienced Speakers
The organizers have curated an impressive lineup of speakers who are proficients in their fields, and they're ready to share their knowledge and insights with the community. Whether you're a seasoned WordPress user or just starting out, WordCamp Sylhet 2023 has something for everyone. With multiple tracks covering topics like WordPress development, accessibility, business, community, careers, design, marketing, content creation, writing, and many more, you'll have the opportunity to dive deep into the areas that interest you most. Check out the full schedule of the event here.
Grab The Chance To Network With Others
WordCamp isn't just about learning. It will also create an inclusive and welcoming environment where you can connect with others who share your passion for WordPress. You'll get plenty of networking opportunities, including a social event where you can kick back, relax, and have fun with your fellow attendees. This two-day event is the perfect opportunity for WordPress enthusiasts, developers, bloggers, and entrepreneurs to gather, learn, share knowledge, and network with like-minded individuals from around the world.
Drop By At Our Booth And Say 'Hi' To Team WPDeveloper
As always, Team WPDeveloper is ready to meet you at the sponsors' booth at the WordCamp venue. We will wait for you with our energetic teammates, and of course, we will definitely bring cool swags only for you. So, don't forget to come and meet us at our WPDeveloper booth.
WordCamp Sylhet 2023 is organized by a team of passionate volunteers who are dedicated to growing the WordPress community in Bangladesh. The team is working tirelessly to bring you a conference that's not only informative but also engaging and fun. The Bangladeshi WordPress community can finally come together to celebrate their love for WordPress, and we can't wait to see what this dream conference will bring.
Mark Your Calendar For WordCamp Sylhet 2023!
As we mentioned earlier, the first round of tickets for WordCamp Sylhet 2023 was sold out in under five minutes! Luckily, the second round of tickets will be released soon, on 2nd May 2023, at 2 PM Bangladesh time (GMT +6). So mark the date and don't miss your chance to grab the tickets for this exciting event here.
UPDATE: All tickets for WordCamp Sylhet 2023 are now sold out!
For more updates and the latest news about all things WordPress, make sure to subscribe to our blog or join our friendly Facebook Community.