WordPress has released its second major update for 2021, and it comes packed with new features. Among these, the one feature that has created quite the buzz is the WordPress block pattern directory, which came with WordPress 5.8.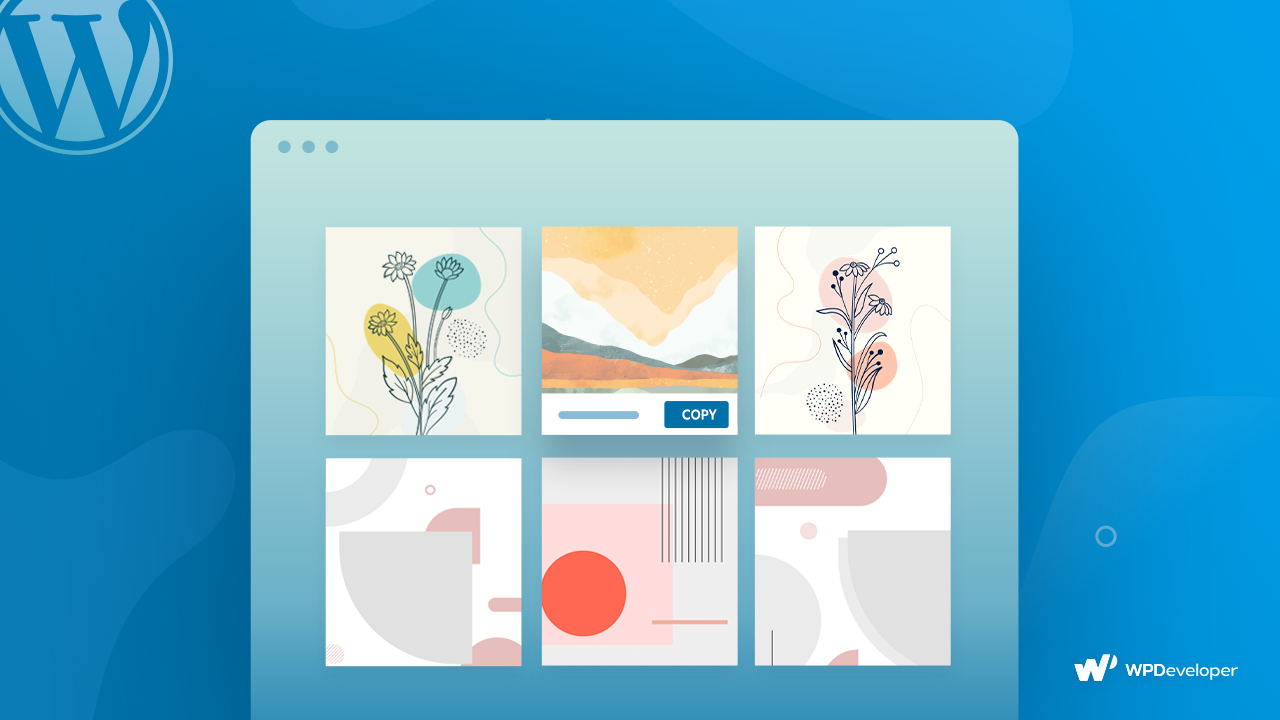 With this addition to the new update, users can use different block patterns created by other developers. And all it takes is a simple copy/paste and the layout will be there on your editing page. There you can customize and personalize it according to your website style. This ability greatly improves the user experience for a regular user.
What Are Block Patterns And How Do You Use Them?
As you already know, WordPress made Gutenberg block editor as default editor back in 2018. And just last year, we saw how building pages with blocks can open up new scopes for web designing with the introduction of block patterns that came in WordPress 5.5 update release.
Block patterns are a collection of blocks or layouts that you can use in your Gutenberg editor. These are just like regular blocks so you can customize them after you insert them in your editor. They make it really easy to build a stunning page faster. And you get to choose from different layouts and customize every section of your page.
If we look from an ordinary user's point of view we can understand that the WordPress pattern directory is a great opportunity for creating amazing web pages. People can use the WordPress pattern directory to choose block patterns they like. It has opened doors for a modern experience for normal users. Now you don't need to sweat about creating beautiful layouts. You can insert it in a second. Moreover, the WordPress pattern directory has a growing number of block patterns to choose from. 
You can get the default ones in the Gutenberg editor and that's not all, you can access a wide range of block patterns from theme and plugin developers from all around the world. Just go to the pattern directory and you will find a huge collection of ready block patterns that you can insert into your page.
Pattern directory has so many ready block patterns for websites, you just need to copy and paste it on WordPress's default Gutenberg editor. And then you can edit and customize everything however you like. You can get your web page ready in minutes with the new WordPress block pattern directory.
How Does The WordPress Block Pattern Directory Work?
WordPress block pattern directory gives the users an easier approach while building a stunning website. All you need to do is copy the pattern from the WordPress.org pattern directory and paste it into your WordPress's default Gutenberg editor. Let's learn more below. 
Easily Create Your Website With Block Patterns
When you need to create a web page fast, starting from scratch can be nerve-wracking. So using the WordPress block pattern directory can help you to build the web page without doing all the hard work. It will take seconds to copy and paste it on your default Gutenberg editor and just a few minutes to customize it according to your website.
Enhance Page Building Experience With Block Pattern Directory 
WordPress block pattern directory can enhance your page-building experience in an amazing way. You will get so many of them to use on your web page. Here anyone can submit their custom block patterns so people can use them on their website.
All you need to do is browse the directory and pick the pattern that you like the most for your web page. And coping from the directory is easy as pie. When you click on a pattern you will see a 'Copy Pattern' button, just click on it and it will be ready to be pasted on your default WordPress editor, the Gutenberg editor.
How To Use Pattern Directory To Build Stunning Pages In Seconds?
Now, let's talk about how you can use the WordPress block pattern directory to create beautiful web pages instantly. It's a super easy copy/paste process. Just follow these simple steps and get your web page ready.
Step 1: Access Simple Copy/Paste Layouts From WordPress.org
First, you need to go to the WordPress block pattern directory and browse all the ready patterns. These are ready to be used in the WordPress default editor, Gutenberg editor. You will find different patterns for different use cases. 
There will be patterns for the pricing table, partner logos, various types of call to action, restaurant menu, etc. So you won't fall short of options here. If you like any of the WordPress block patterns just hover over the pattern and you will see a 'Copy' button appear.
Step 2: Open Gutenberg Block Editor & Paste Your Layouts
Now comes the part where you paste the pattern on your WordPress default Gutenberg editor. All you need is to click paste and you will be surprised to see how fast it gets pasted on your web page. Looks so easy right? 
Step 3: Edit & Customize Your Block Patterns To Fit Website Perfectly
Now that you have successfully copied and pasted the layout from the WordPress block pattern directory to your website, you can customize how it looks and its contents. And your web page will be ready in no time.
Make Website Building More Fun With Block Pattern Directory
You can build your website in a more fun way with the WordPress block pattern directory. Try it out today and create your first web page just by copying and pasting the ready patterns from the pattern directory.
If you think this blog was helpful then don't forget to let us know in the comments. You can subscribe to our blog and join our Facebook community to stay updated with the latest news.