For the second time in a row, WPDeveloper organized 'WordPress Translation Day' in Bangladesh this 12th February 2023, in honor of the upcoming International Mother Language Day. This event, organized with the aim to make WordPress more accessible through linguistic diversity, successfully saw over 400 new translations for WordPress in the Bengali language, bringing the WordPress 6.1.x – Development project one step closer to being 100% translated in Bengali! 🥳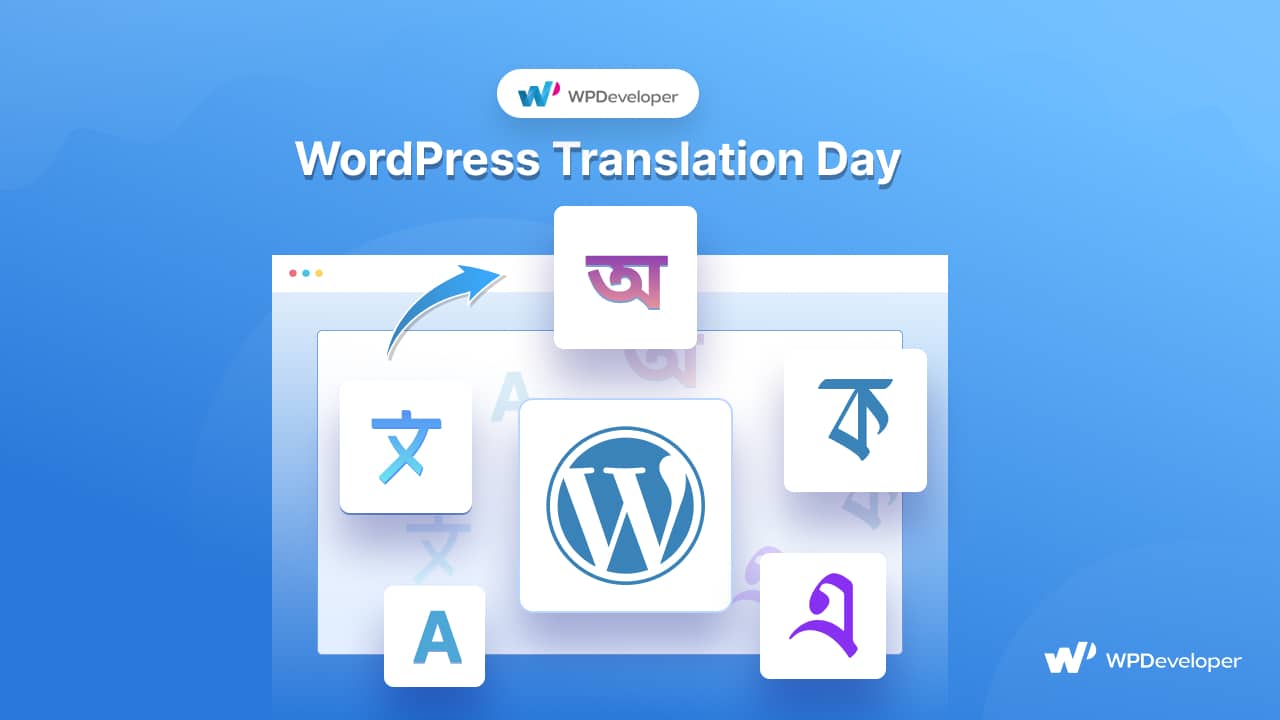 The Power Of Translation For Creating A Diverse, Inclusive Web
Inclusivity has always been at the core of the WordPress community. By making WordPress available in different languages, this open-source project takes a step forward in making the web an inclusive space for people all over the world.
For the Bangladeshi WordPress community, language has a particularly special significance that is rooted deeply both in the country's history and its culture. This history can be traced all the way back to 21st February 1952, when several Bangladeshis sacrificed their lives protesting for the right to speak their mother language.
Recognizing the importance of preserving and protecting one's language, this day was eventually declared by UNESCO as International Mother Language Day, a day when we honor and celebrate the linguistic diversity of our society.
And in honor of 21st February, a day that holds special cultural and historical significance in Bangladesh, WPDeveloper took the initiative to bring the Bangladeshi WordPress community together to contribute to translating WordPress core into their native language.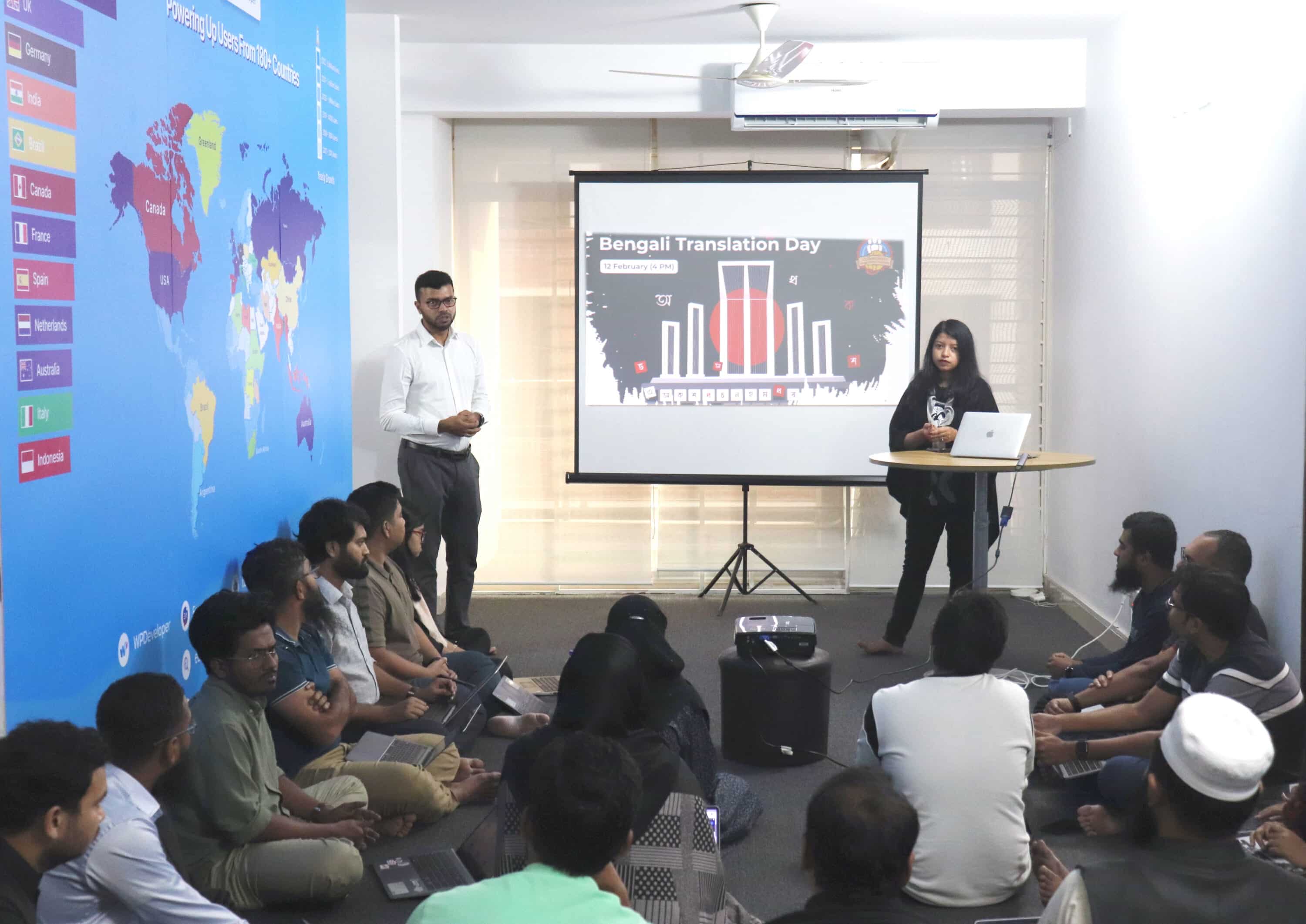 Highlights From The Event: 50+ Contributors And 2400+ Total Translations For WordPress Core
WordPress Translation Day 2023 began with an introductory session by the Founder of WPDeveloper, M Asif Rahman, and the CMO, Afshana Diya. During this session, Afshana Diya requested attendees to introduce themselves and share their experiences and journey with WordPress. 
It was during this time that several attendees, who had also participated in the first Bengali Translation Day held in the previous year, shared their joy when they had contributed to WordPress by translating strings in the Bengali Language.
Noting the enthusiasm of all the attendees and contributors, M Asif Rahman, the Founder of WPDeveloper, mentioned in his speech:
"We believe in the power of language and want to make sure that WordPress is accessible to as many people as possible. Bengali Translation Day is an opportunity for us to celebrate the Bengali language and help make WordPress more inclusive."
Soon after, the participants were guided on how they can translate WordPress into the Bengali language by senior team members from WPDeveloper, including Senior WordPress Developers A. H. M. Nazmul Hasan Monshi, and Linkon Miyan, as well as several others including Abid Hasan (Senior Support & Product Engineer) and Kazi Md Anwarul Karim (Director of Engineering).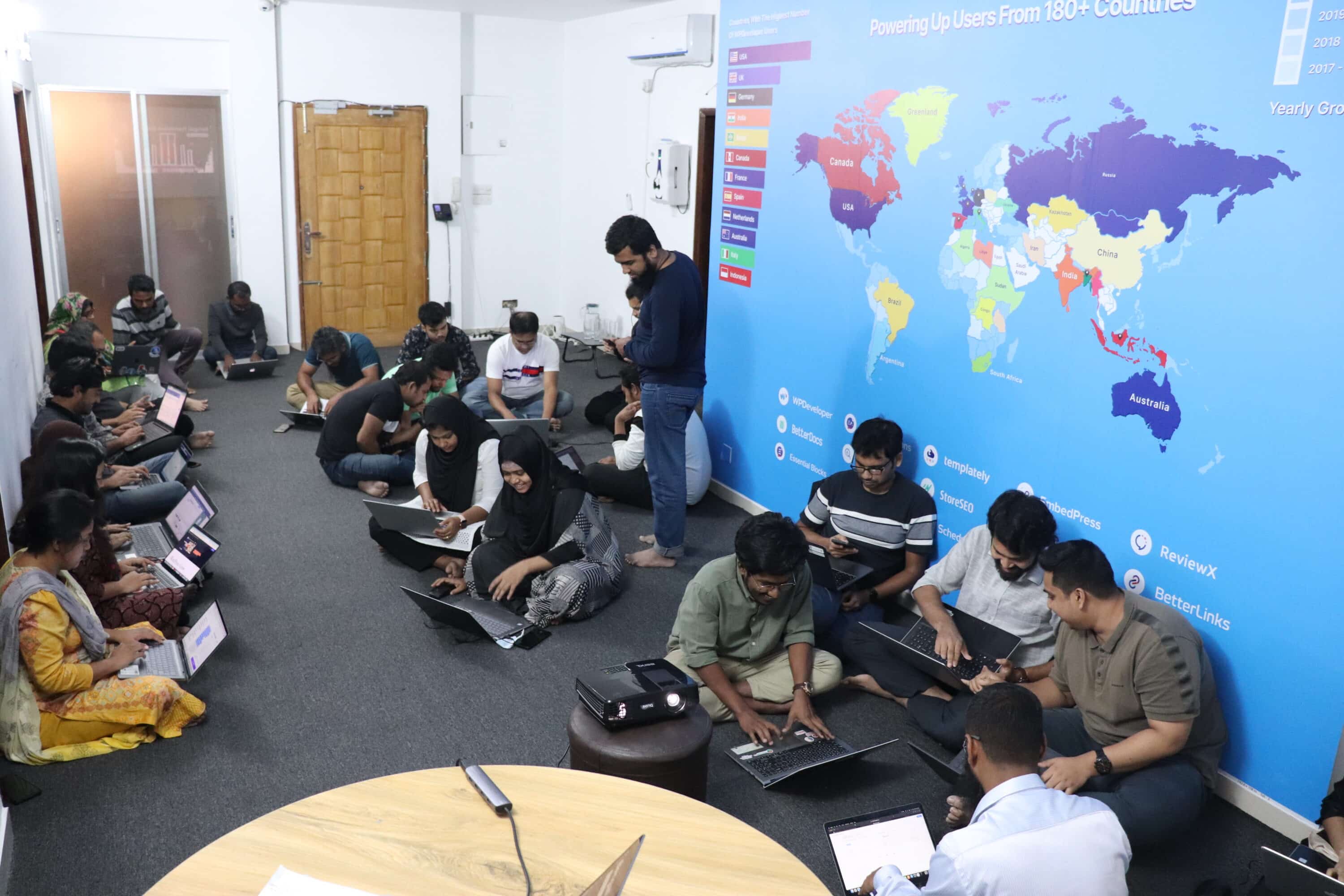 By the time the event wrapped up, over 50 attendees had contributed to translating WordPress core 6.1.x – Development branch, bringing the total count of strings translated in Bengali to 2400.
This means that once these translations are approved, WordPress 6.1.x would be 100% translated into the Bengali language, which is an incredible feat for the growing community!
In addition to the above, several of the contributors also translated strings for several other popular WordPress plugins such as Templately and Essential Blocks for Gutenberg.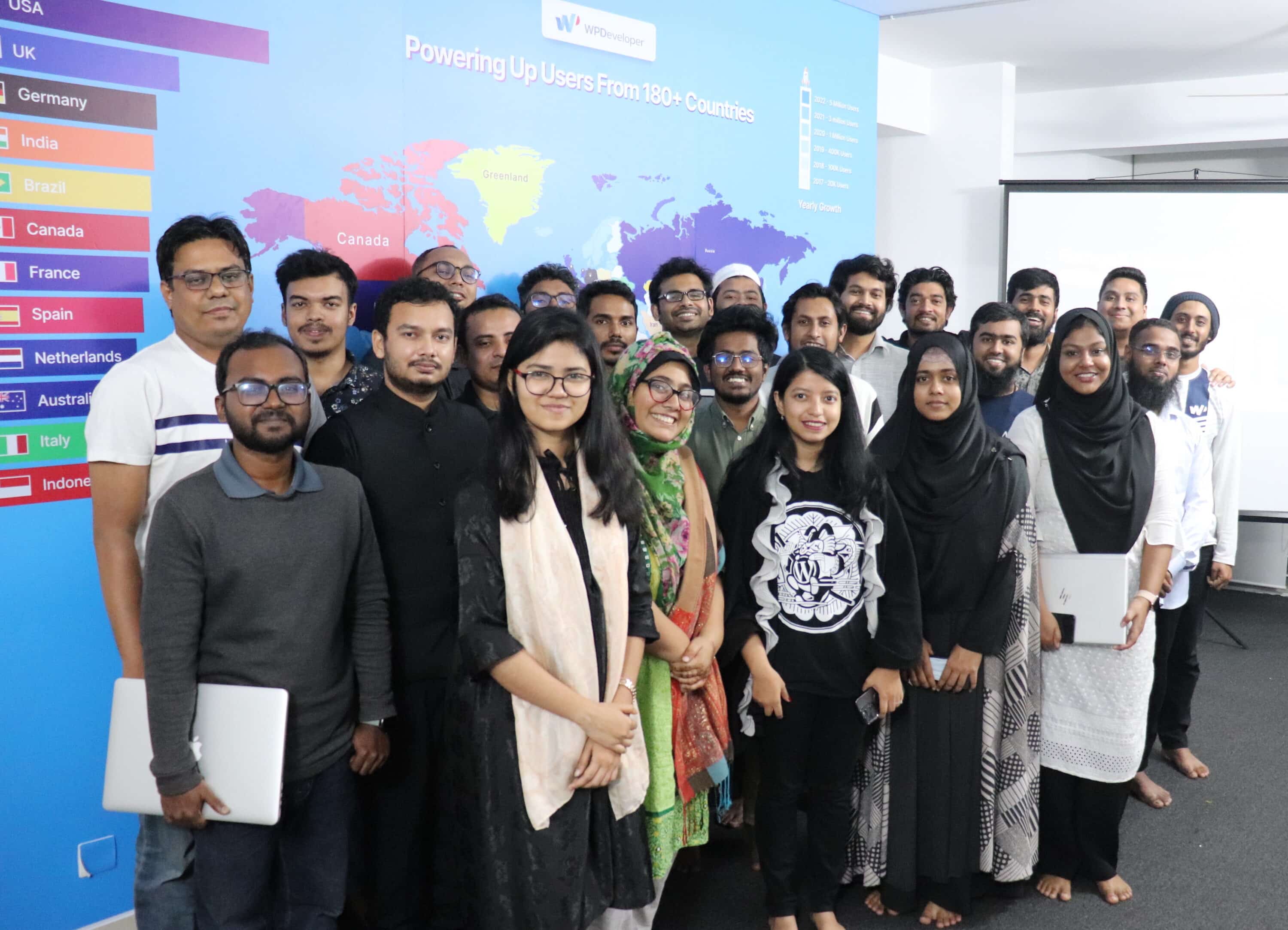 Looking Forward To A Growing Diverse WordPress Community In Bangladesh
Previously, in 2022, WPDeveloper had organized the very first Bengali Translation Day, which was also an incredibly successful event that had seen 60 new translators, and over 1000 strings being translated for 14 different WordPress plugins.
Following the success of the event and recognizing the growing, active community of WordPress contributors in Bangladesh, WPDeveloper hosted its second iteration of Bengali Translation Day with the aim to bring WordPress one step closer to being fully available in the Bengali language.
The Bangladeshi WordPress community is constantly growing, resulting in Bangladesh being one of the top 3 countries that contributed to WordPress 6.1.
With such an actively growing, diverse community, WPDeveloper is excited to help contribute even more to WordPress core in the days to come.
Enjoyed this post? For more news, updates, and tutorials, make sure to subscribe to our blog or join our friendly Facebook Community.