In the ever-evolving world of web design, dark websites have recently gained much popularity as this appealing style conveys a sense of sophistication and elegance. Templates that are designed with such dark websites in mind usually use a darker color scheme for the backdrop with vibrant designs or fonts to produce an eye-catching and engaging user experience, that's also soothing to the eyes. So if you are looking for the best dark website templates for WordPress, you are in luck. Because with this article, we will look at the top 5 best dark website templates for WordPress that can take the looks and functionality of your site to the next level.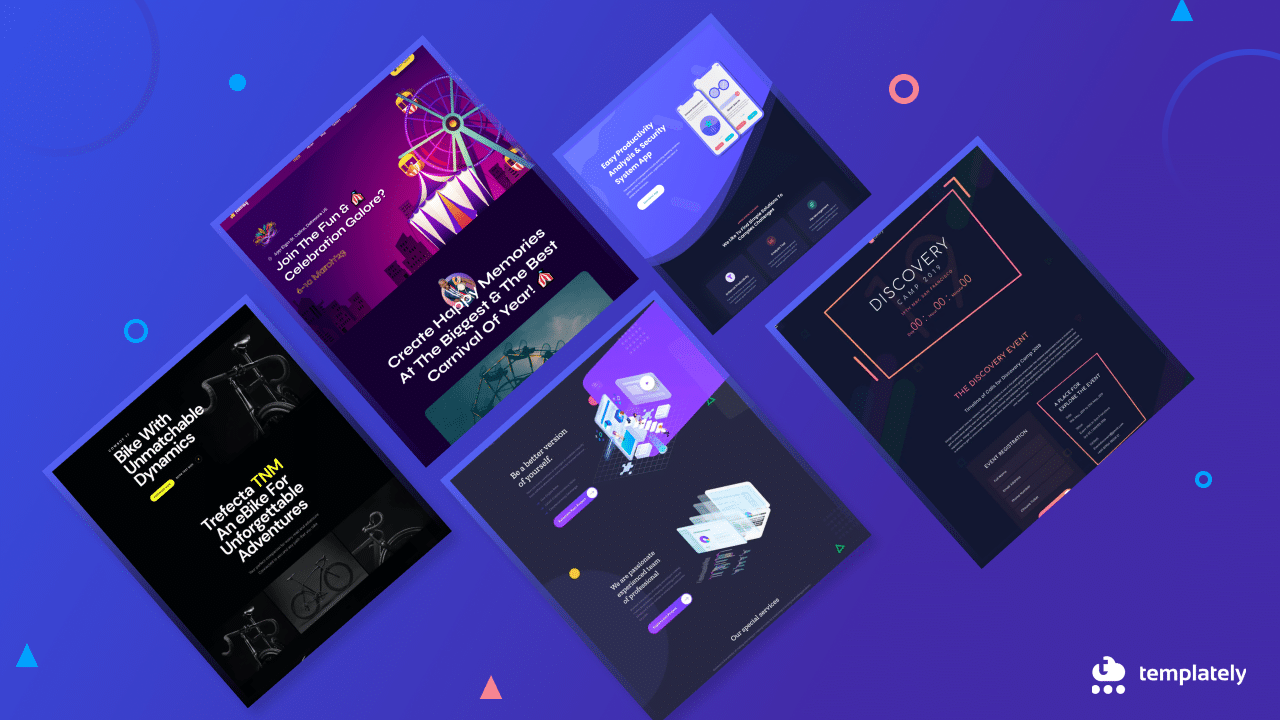 Why Have Dark Website Templates Become So Popular Recently?
We have already discussed some of the reasons why dark websites can be more popular among web designers and developers but let's dive deeper. Choosing a dark website template can have several advantages based on the theme of your website, its target audience, user preferences, and practical considerations:
🏆 Minimize Eye Strain
Dark website themes are often easier on the eyes, especially in low-light environments. It helps to alleviate eye strain, making a considerable number of audiences prefer darker colors with contrasting designers.
🏆 Highlighting Content Attractively:
And as just mentioned a bit earlier, with a dark background, vibrant colors and content elements can stand out more. It helps to make it easier for users to focus on important information or calls to action.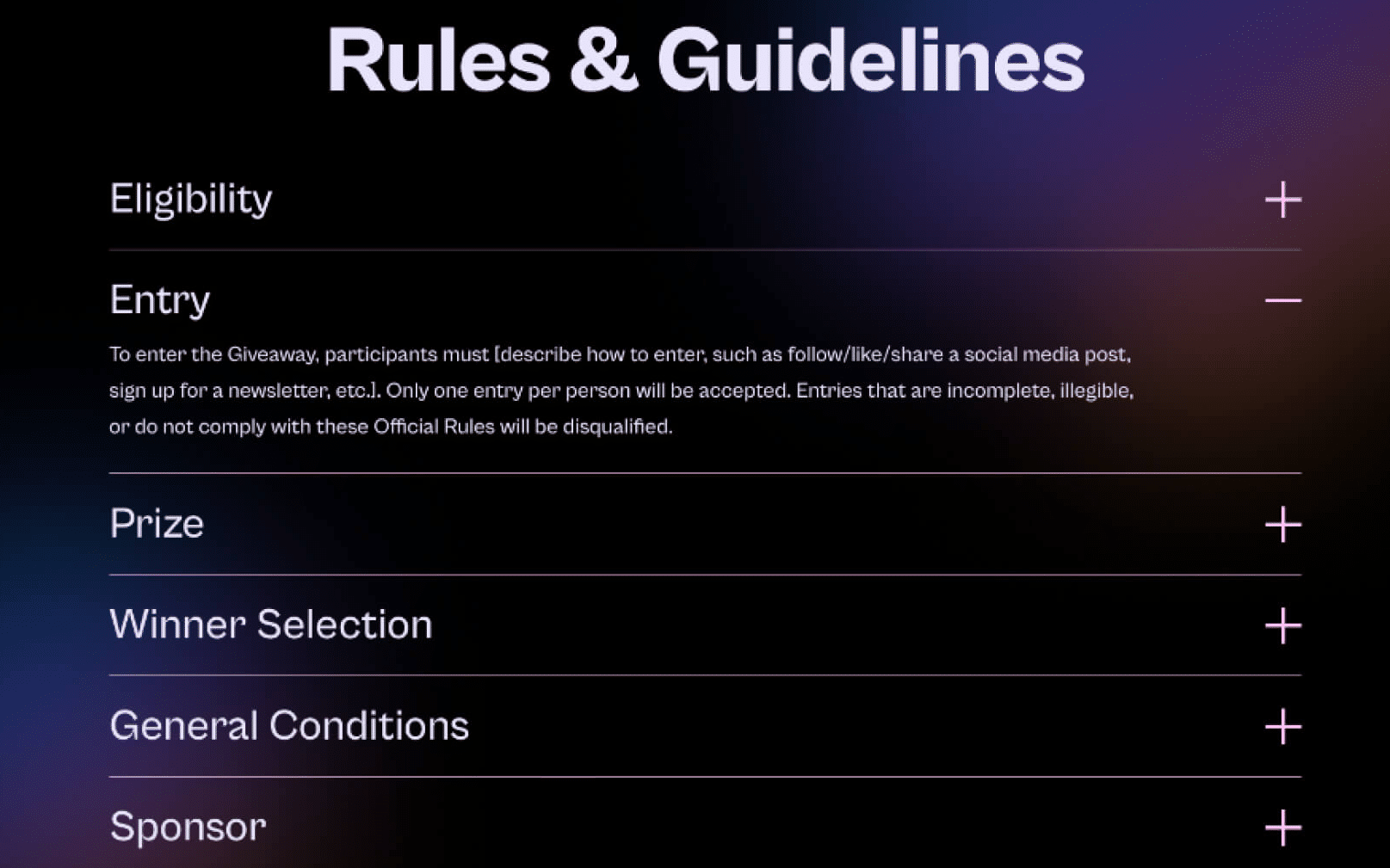 Moreover, if you have a website that displays lots of pictures, the darker backgrounds will let to highlight the images better.
🏆 Contextual Fit:
Depending on the nature of your website's content, a dark website template or theme can be more appropriate. Websites related to art, photography, gaming, or entertainment might benefit from a dark theme, as it can enhance the viewing experience for certain types of content.
🏆 Gives An Aesthetic Look To Any Website
And last, but definitely not least reason, dark website themes are considered sleek, modern, and visually appealing by many users. They can lend a sense of elegance and sophistication to your website's design like no other.
But some users can find darker websites less readable or less visually appealing. Providing the option for users to switch between light and dark themes based on their preferences can be a good compromise. Ultimately, the decision should be based on usability, accessibility, and the overall user experience you want to provide.
Top 5 Best Dark Website Templates For WordPress
But where to find templates that are perfectly suitable to create a dark themed website on WordPress? Below, you will find the list of all the best, impressive dark website templates for WordPress that are completely customizable, responsive, ready, and responsive for WordPress. And the best part? You can find them all on Templately.
FestiveLy – Carnival Website Template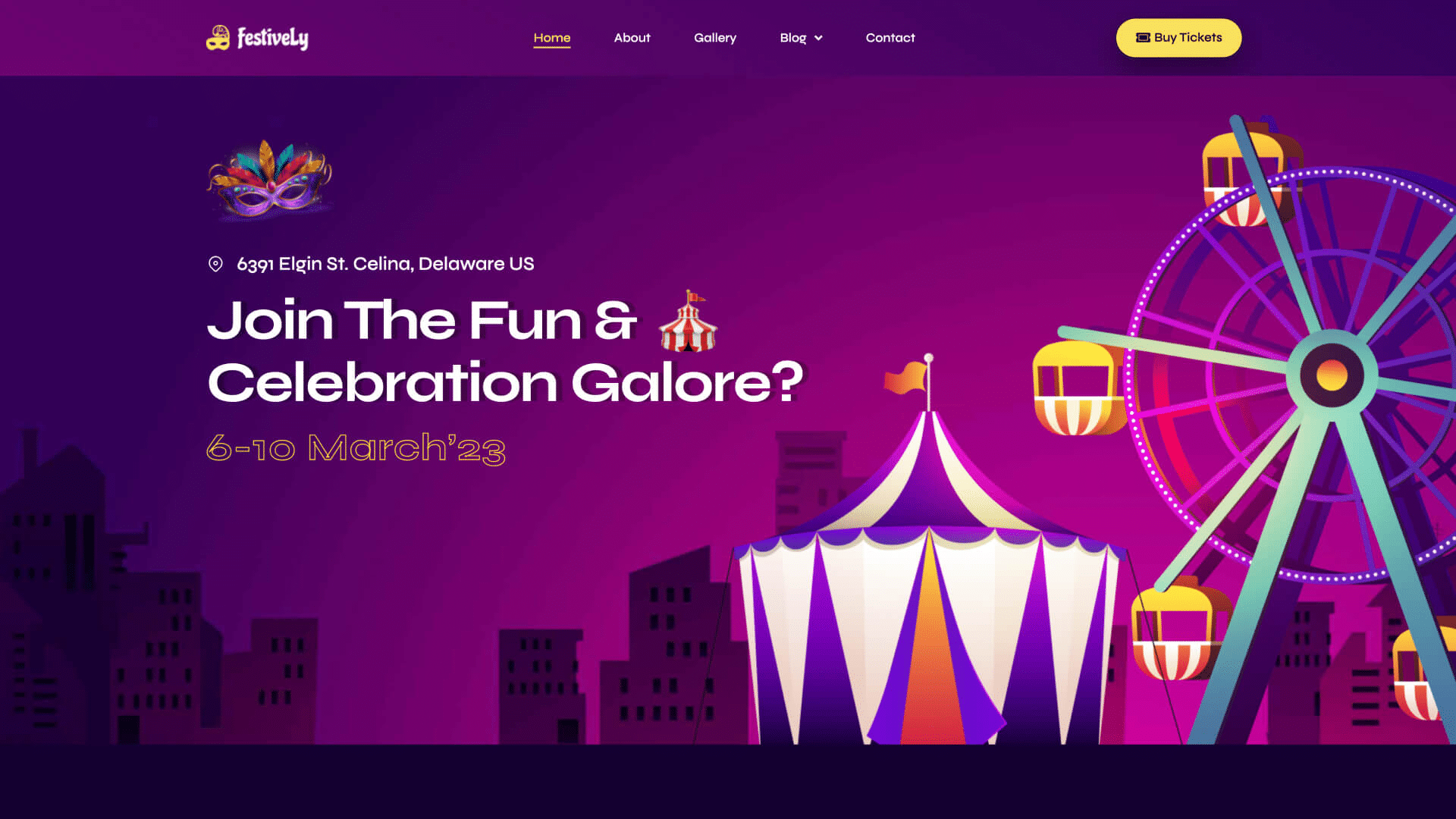 FestiveLy is a creative WordPress template pack that is designed and developed to give your website a professional touch while ensuring it sounds out with its vibrant color scheme. You can create any type of festive events like country fairs, festivals, annual sports events, parties, or others related to this theme with ease.
It comes with 6 gorgeous dark-themed templates that focus on the purple, violet, and midnight blue color scheme that can help you highlight images vibrantly and attract your target audience right away. Moreover, each of these templates is fully customizable on your preferred editor, Elementor or Gutenberg, and they are made to be responsive for any type of divide or screen size.
Unigency – Agency Website Template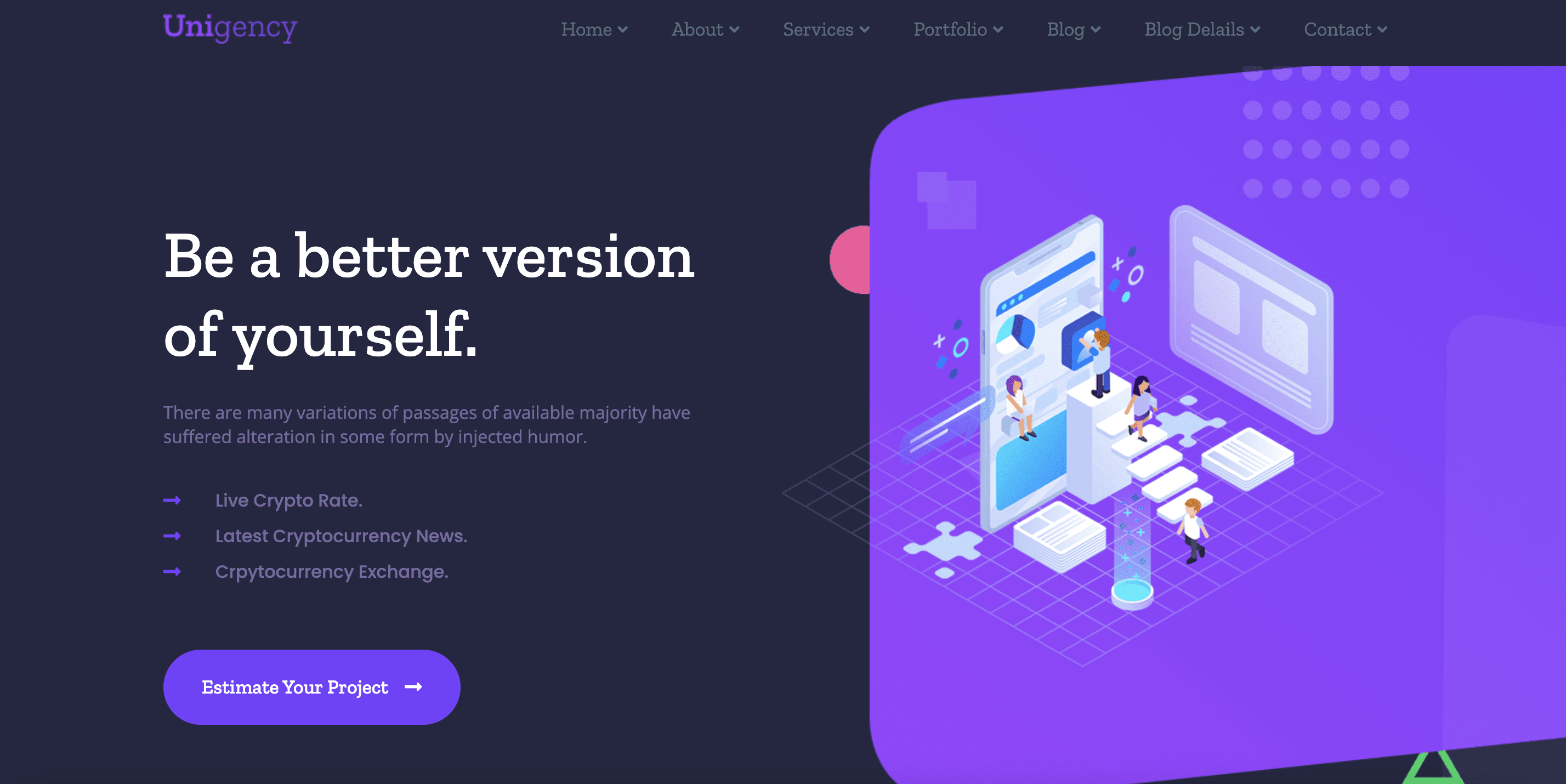 Unigency is a multipurpose creative template pack that comes with 7 stunning dark designs. This template pack is completely compatible with WordPress Gutenberg & Elementor Editor exclusively. It's completely responsive and comes with a clean design. It has a simple design and is fully responsive.
With this fantastic dark theme, you can use it to promote a variety of services, including freelance, web design, SEO & digital marketing, marketing, content marketing services, blogging, startups, photography, and more without coding.
EventGree – Event Website Template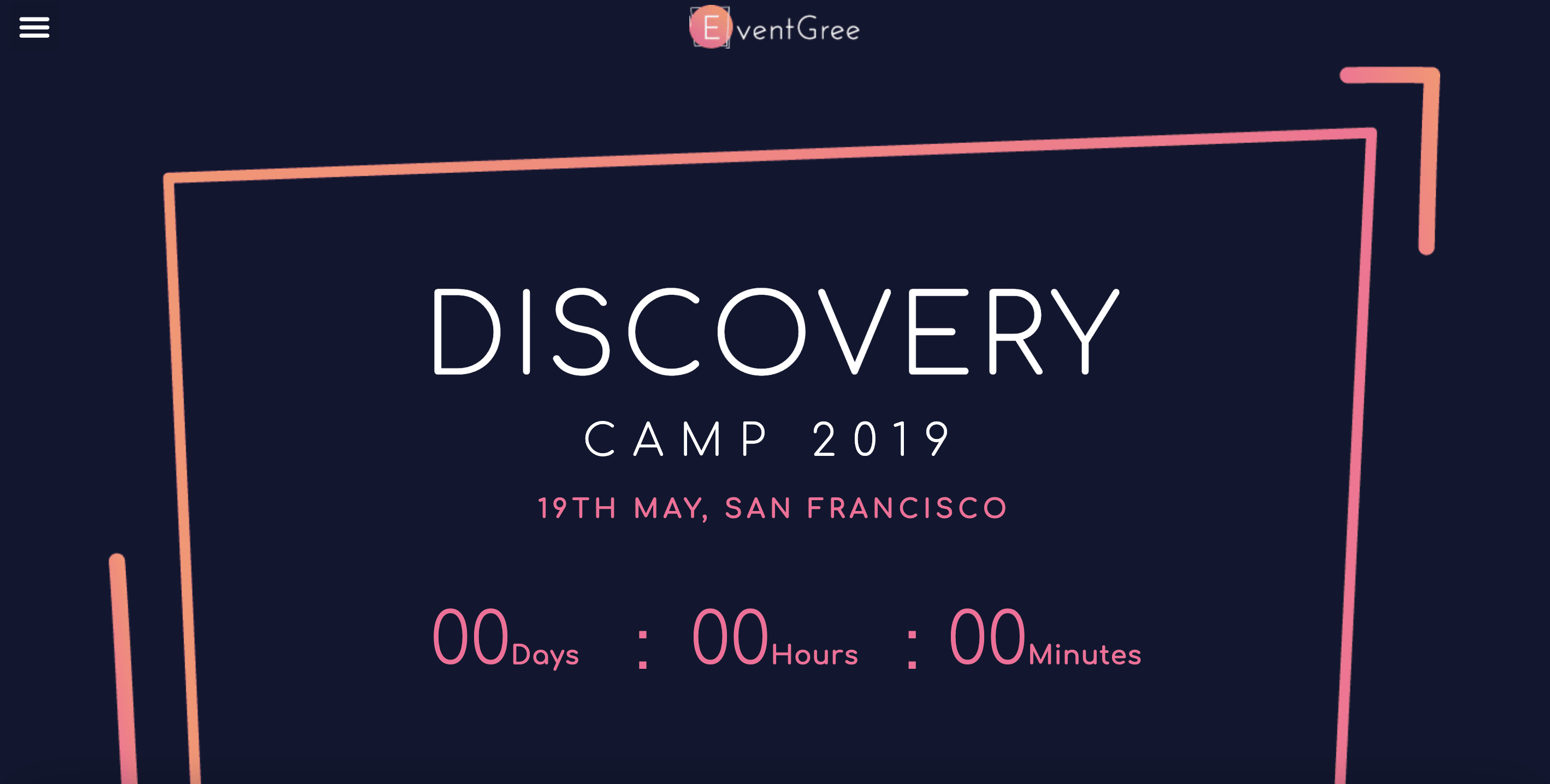 EventGree is an interactive dark website template design that offers 7 stunning ready pages. This exclusive event website template pack is completely customizable, responsive, and compatible with WordPress Gutenberg & Elementor website builder.
Learn More: 10 Best Web Design Books Every Designer & Web Creators Should Read
PedalPal – Bike Store Website Template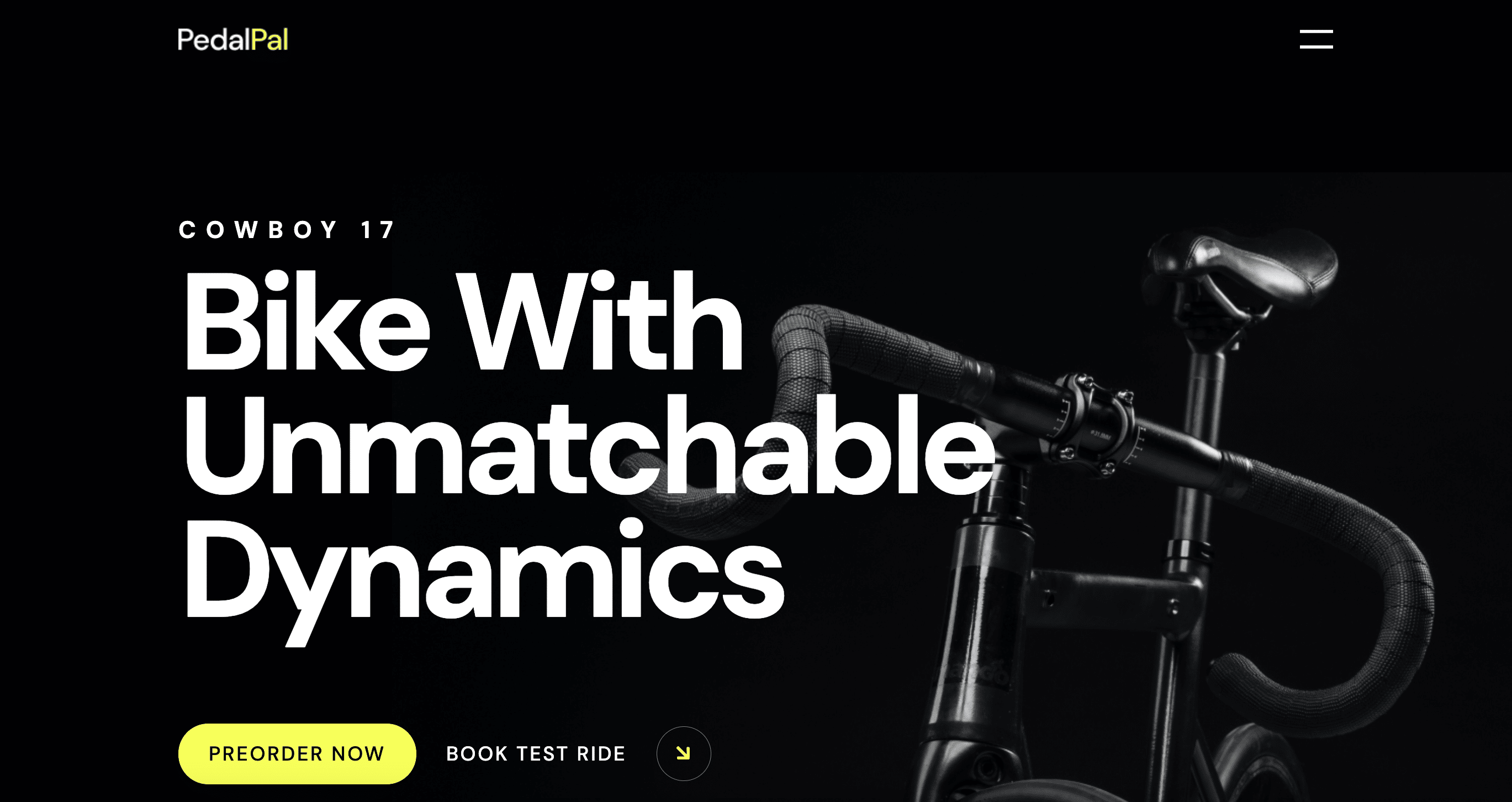 PedalPal is an intuitive dark website template pack for WordPress Gutenberg & Elementor website builders. This combines powerful features and aesthetics, captivating site visitors with its vibrant colors and dynamic designs. You can use these stunning, fully-responsive websites for bike stores, bicycle shops, bike rentals, and any related types.
AppMentor – App Landing Page Template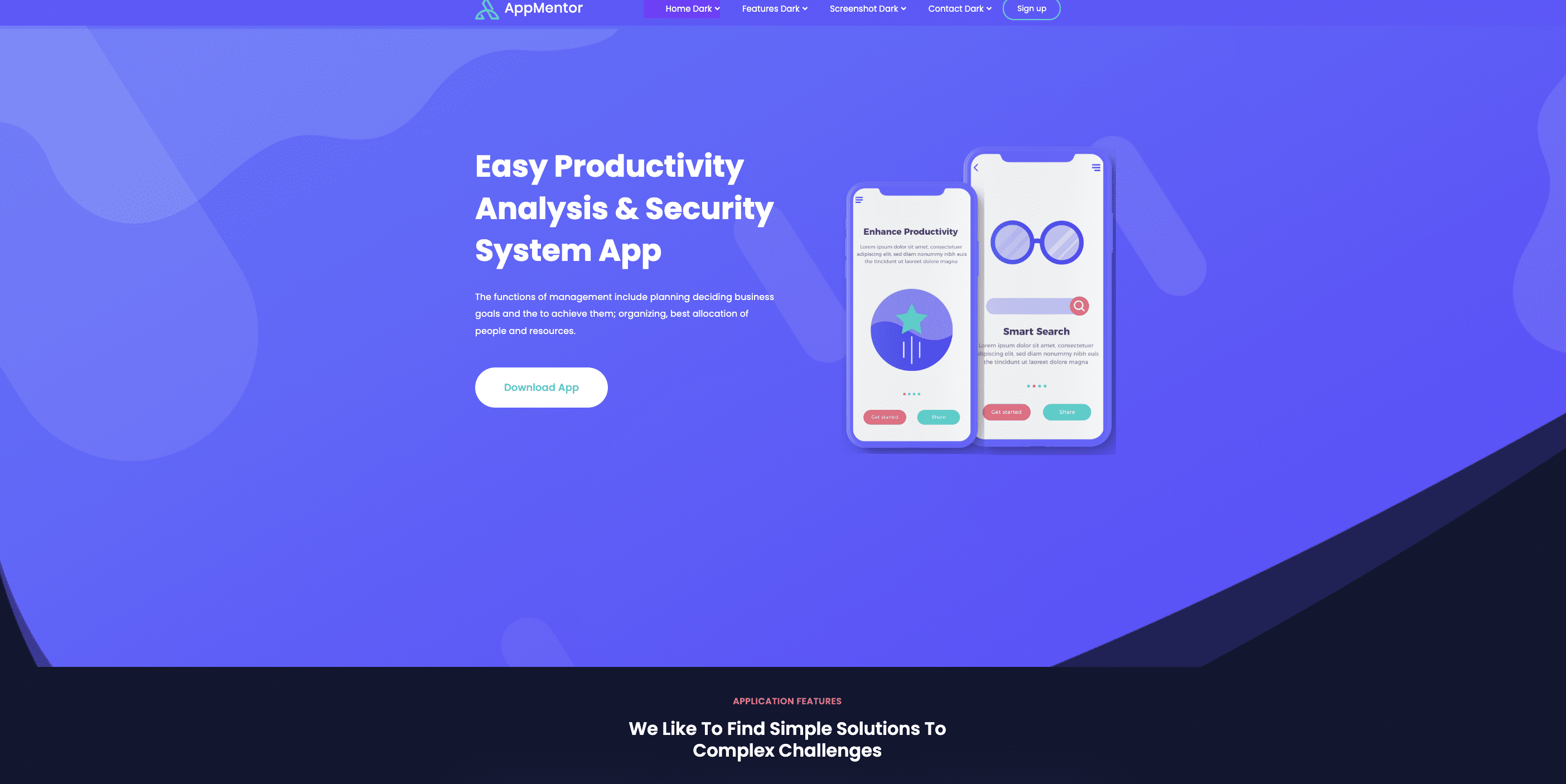 AppMentor is a creative app or product landing page dark website template that will help you to facilitate those who want a modern trend UI design to showcase their startup products or apps, software solutions, online platforms, web applications, product landing, app landing pages, or any related business types. It comes with a ready, responsive, and fully customizable exclusive layout for a product or app.
Now It's Your Turn To Explore More!
An interactive dark website template can attract your audience not just in its aesthetic appeal but also in the way it draws attention to information and creates an unforgettable user experience. If you want to design something out of the box then dark theme is one of those aesthetics to look at.
Hopefully, this blog of the top 5 best dark website templates for WordPress will help you to simply embrace the dark theme and make your website without coding. So explore the world of dark website designs now!
If you want to read more exciting tutorials, tips and tricks, and hacks, subscribe to our blog, and don't forget to join our popular Facebook community to get attached to all WordPress experts.
Read More Exciting Blogs Below!
🔥The State Of WordPress Web Design & UX Trend For 2023
🔥10+ Website Design Mistakes To Avoid In 2023 [With Solutions]