There was never any confusion about which one is the most popular Elementor Addons, yet we are extremely happy to annouce that Essential Addons for Elementor has reached 400,000+ Active Users proving its mass popularity. It hasn't even been that long since we hit the milestone of 300k Active Installations, but within  this short time, we got this milestone, because of all your love.
'We cannot seek achievement for ourselves and forget about progress and prosperity for our community. Our ambitions must be broad enough to include the aspirations and needs of others, for their sake and for our own' is an inspiring quote that motivates us to keep "YOU" and every other Essential Addons user in the center of all our development plans.
We are thankful to our community and everyone who loves Essential Addons for Elementor. Without you, it wouldn't have been possible for us to come this far. In the spirit of celebrating this remarkable feat we have in store for you both huge discounts and amazing giveaways. We want to share the happiness with you that marks 400k+ Active Users of Essential Addons for Elementor.
To celebrate this occasion we are offering a 40% discount as well as a Fortune Wheel. 🥳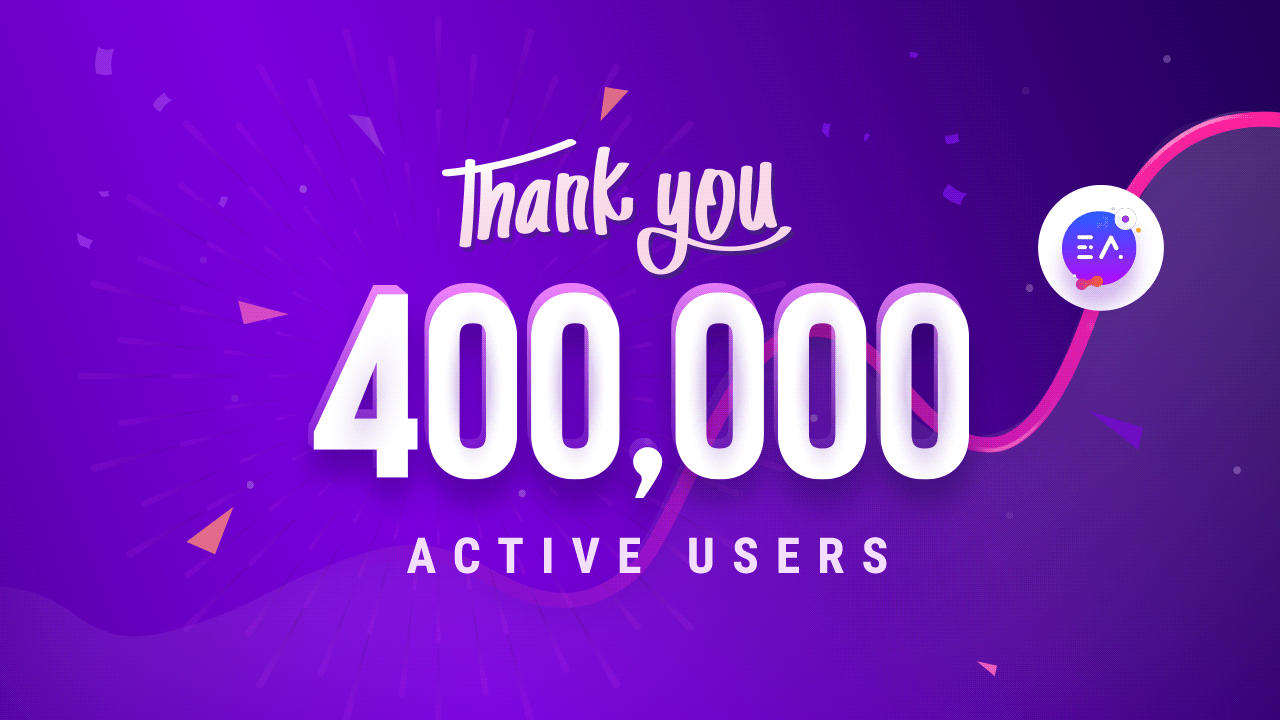 ▶️Looking Back at Our Journey
Essential Addons is now 2 and a half years old. It was first launched back in July of 2017. In 2018 Essential Addons reached its first 100k Active Users and throughout the 2019, we continued our growth trend and achieved many milestones, first we hit 1 Million Downloads, second we grew to 200k Active Users in May and third we hit 300k Active User base back in September. At the end of the year, we reached 1000+ Five Stars reviews on WordPress.org.
🌟Essential Addons 2.0 Released With Advanced Features
In September of 2017, we added many new elements such as Info Box, Flip Box and Dual color headline. Back in April of 2018, Essential Addons introduced version 2.5.0, which also introduced many new elements. 
It took us around a year to grow into a family of 100K Active users. And Essential Addons, the most popular Elementor Addon was the first ever Elementor Addon Library to hit this milestone.
Back in December of 2018, we reached the 100K milestone. During that time, we added new elements i.e. Feature List and EA Progress Bar as well as added new features such as Section Particle effect and Hover Effects.
⚡Introduced Massive Performance Boost in EA for Elementor 3.0
In 2019, we added WPML support for all elements along with FluentForm styler, EA Duplicator and many more exciting elements. We also parterned with other popular WordPress Solutions i.e. BlogVault, IceGram and WP Security Audit Log. Following our persistence we hit 300k Active User base back in September.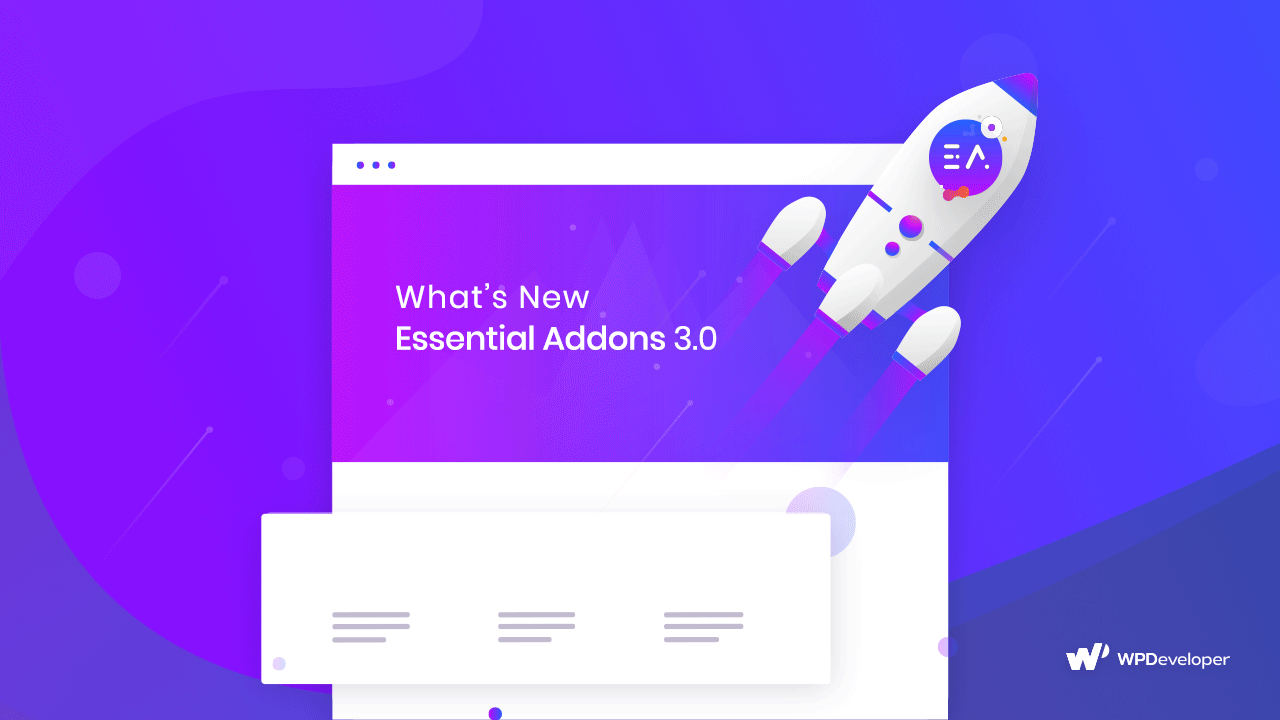 🚀Constantly Improving & Developing More Exciting Features
In case you missed it, during the last couple of months we have worked hard to fix bugs and improve our plugin to best serve our users. In addition to that, we have introduced many new elements.
We very recently launched EA Advanced Data Table. This element makes it easier for you to create a large table for your WordPress Website. Whether you have a finance-related blog where you want to show the indexes for stocks on your website or you merely want to display information about your employee, EA Advanced Data Table has you covered. 
We also launched EA Sticky Video that lets you create cool video from YouTube and Vimeo  that will be sticky on scroll while playing. This element also supports self-hosted videos. 
We hope to continuously improve our plugin and give you the best addon library for Elementor. We have a Public Road-map as a Trello Card where we have documented our development plan for Essential Addons for Elemetor. You can check it to see plans for upcoming upgrades, moreover you can upvote any feature that you think we should prioritize over others.
🙌Ensuring Growth With Energetic & Dedicated Team
When it comes to the constant development and challending ourself to do even better than what we were serving yesterday, our dedicated team always putting full efforts to provide the best Elementor page building experience for our 400,000+ users. The team has grown to around 40 people within in shor period to improve, develop and provide best user experience for the Elementor community.
🎁Lets Celebrate with 40% Discount on Essential Addons Plans.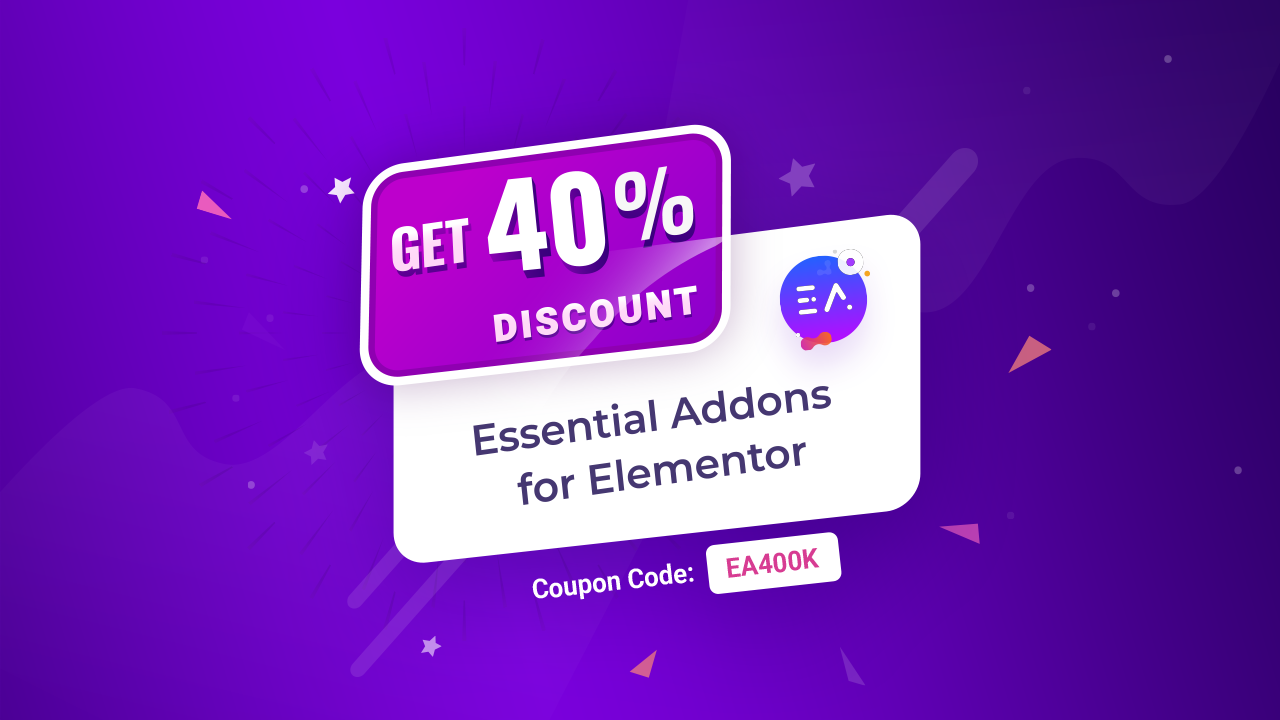 To celebrate this remarkable feat we want to break our previous record of discount-percentage by giving a 40% discount on Lifetime Unlimited PRO Plan of Essential Addons. This is a limited time offer which will end soon. Use coupon code EA400K and enjoy the biggest discount from WPDeveloper.
🎁Try Your Luck and Win Exciting Gifts!
Along with 40% Discount, we got a fortune wheel for you. Try your luck with our Fortune Wheel and you can win PRO licenses including:
Win Single License of NotificaitonX

Win Single License of BetterDocs

Win LTD License of Essential Addons for Elementor

Win Single License of WP Scheduled Post