We've seen a huge shift in website building in recent years, whether it's a free or premium plugin. For a variety of reasons, page building plugins are the most popular among WordPress users. We will walk you through a detailed Oxygen vs Elementor comparison blog to find the best page building plugin for your WordPress website.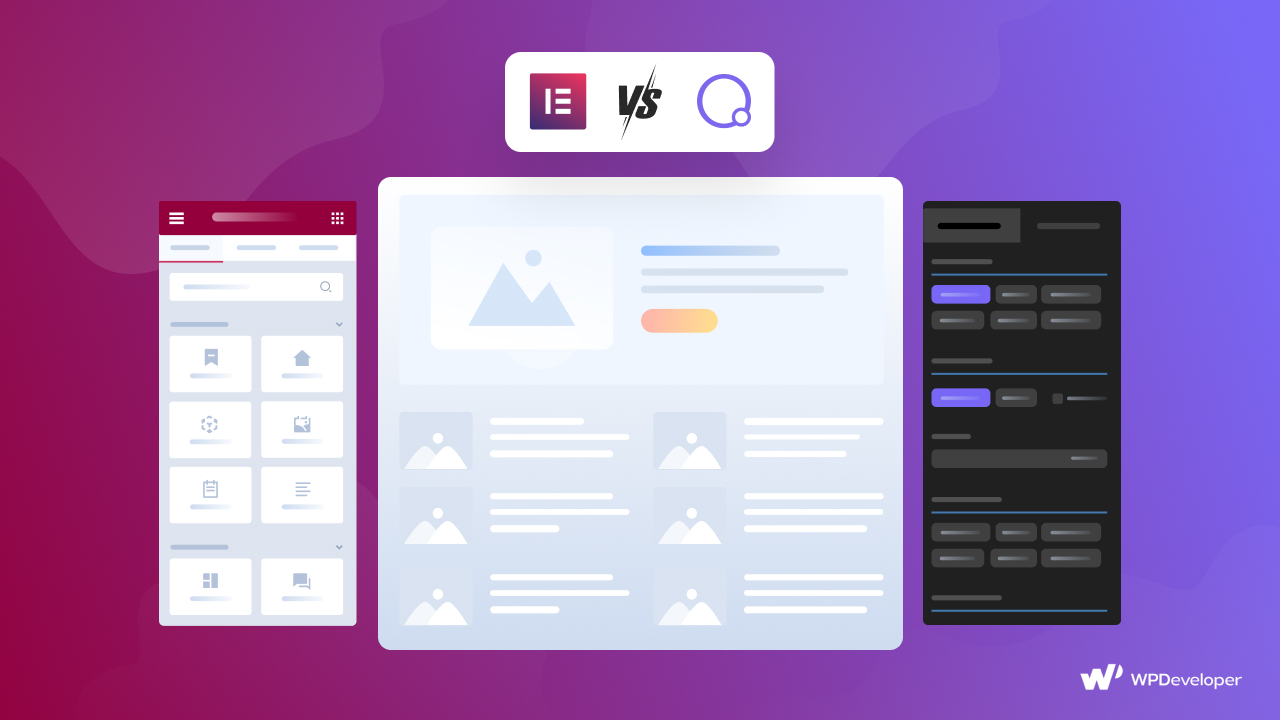 If you are already looking for the pros and cons of the Oxygen and Elementor page builder plugins, you might come across all the top tier features these two plugins have. Keep reading this blog to see which one comes on top.                                                 
What Is A Page Builder For WordPress?
A page builder plugin helps you to visually edit your WordPress website without doing any heavy coding. It will also help you to add any type of content with the help of elements, commonly known as widgets, blocks or modules. These elements can help you expand your customization experience while creating a new WordPress website.
A page builder is not only ideal for non-coders but also helpful for web developers. Even though WordPress is the ideal platform for building websites from the ground up, it can take a long time to build websites from scratch with codes. A page building plugin can help all types of users customize their websites quickly and increase their productivity. 
Top Reasons To Use Page Builder For WordPress
Page building plugins are not limited to designing websites with just flexibility. It helps you to become more productive while creating a website. What's more, if you are someone without coding knowledge, you can still dive into web building and create your website without spending money hiring professional web developers. Let's explore all the benefits of using the page builder plugin for WordPress.
Create Websites Faster Using Page Builder
Suppose you frequently create numerous types of websites for your clients. Page builder plugins provide you with a large number of pre-built elements called blocks or modules. These features are simple to add to your site and provide special properties right away. The plugin integration option is always available in WordPress page builders. 
You can use third-party plugins to extend your website building experience. Thus saving time while creating websites is the first and foremost reason behind using WordPress page builder plugins.
Unlimited Website Customization
WordPress page builders are often criticized by experienced people because of their limited boundary of features. It might have been true in the past but today a page building plugin can help you to customize your websites in a versatile way. You will not create the same pattern of the website because WordPress page builders offer a variety of template kits to use. 
You can have complete control over element placement by creating separate rows and columns. Using a WordPress page builder, you can quickly construct columns, add as many sections as you want and completely customize the layout of your page in minutes.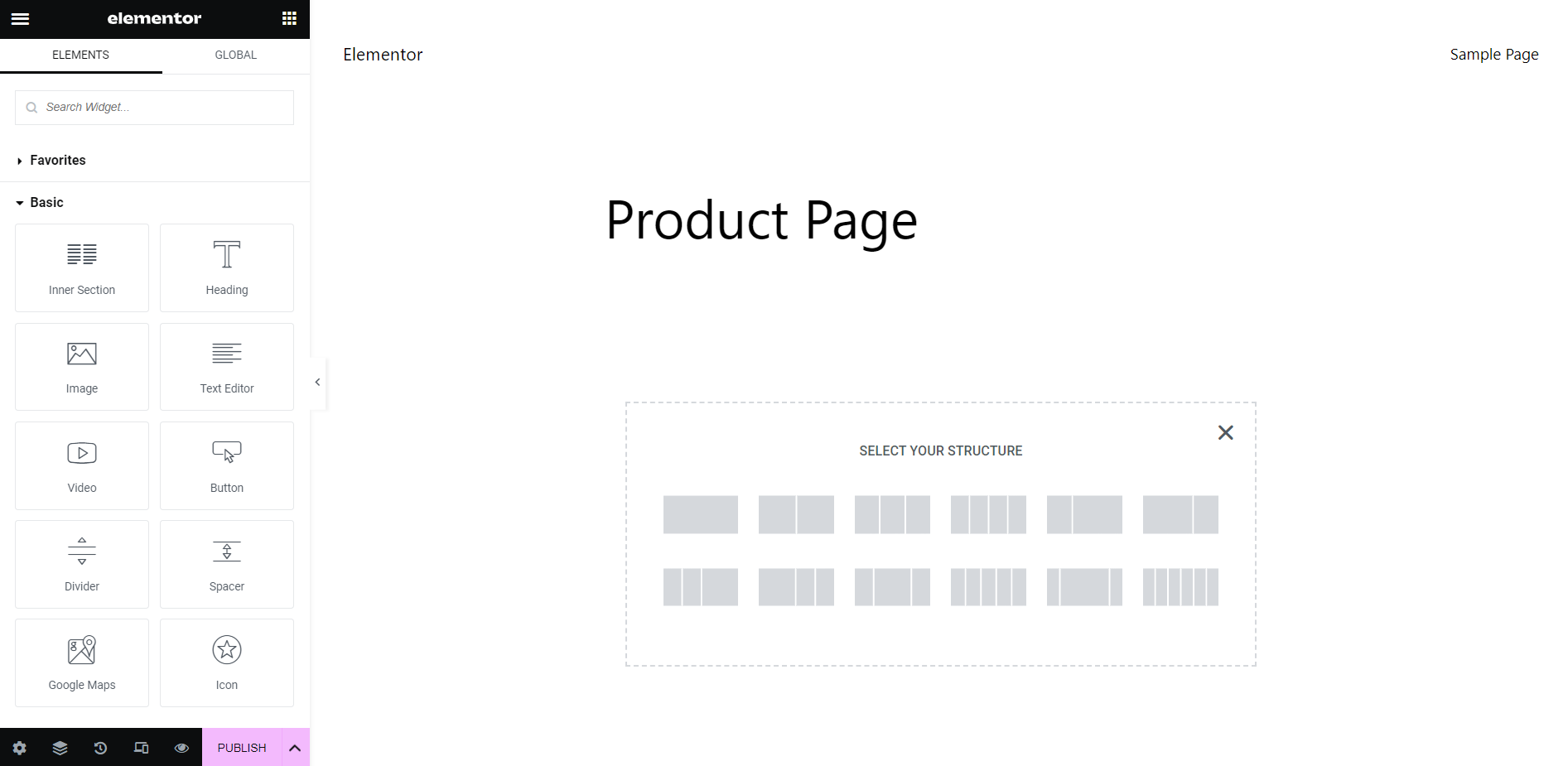 Then you can style the page by changing colour, typography or adding lists or dividers. You can add progress bars, navigation icons, and countdowns to make your website a proper layout. Each element from a different page builder for WordPress has its own set of editing options. Even if you used the same elements or modules to create different websites, the final outcome will be different from each other because of your customization.
Build Websites Without Coding
Page builder for WordPress is ideal for non-coders because you do not need to know complicated codes to implement various features. Most often, complex websites contain thousands of lines of code and files to work properly. 
It will be difficult to build a website from scratch using codes if you do not use a content management system like WordPress. If you're already using WordPress, take advantage of the page builder feature to get the most out of it. 
For example, if you want to include a contact form in your WordPress website, you can use the NinjaForms plugin. All you have to do is install and activate the right plugin to add different functions. 
Things You Can Expect From The Best Page Builder Plugin
Years back, people who did not have any coding knowledge were unable to create a simple landing page or a contact page. But the development of WordPress page builders has made it easy for everyone to create websites from scratch instantly. We have already mentioned all the benefits of using a page builder, but what exactly does a page builder offer to you while building a website? Let's explore all other exclusive deals you can expect while using page builder for WordPress.
Live Frontend Editor
The best thing about using a page builder for WordPress websites is that you can customize your website with a live frontend editor. Live frontend editor enables you to tweak your website while also seeing the live changes. You will get a clear idea of where you need to improve. It will enhance your productivity and efficiency at the same time.
Simple Yet Intuitive Editor Interface
As page builders for WordPress websites are developing every passing day, a smooth editor interface is more than what we need right now. A simple yet intuitive editor includes clutter-free layouts and clear categorization of elements. You can expect to have the right buttons in the right place to give you a better experience. 
An intuitive editor can save you time from going through tons of documentation while implementing a simple element or widget. To make your page building experience smooth, page builders like Elementor or Oxygen now use this feature to give you a 'what you see is what you get experience.
Device Friendliness
If you want to look for a reliable source of service, product, or information, a device-friendly page builder for WordPress websites is required. A website that is device responsive provides the best user experience. Suppose you used your phone to access a website. On a computer screen, the website appears great, but on a mobile screen, it looks terrible. This will deter you from visiting the site again.
Elementor vs Oxygen: Which One Is Best For You?
You now know what to expect from the finest WordPress page builder plugin. Elementor and Oxygen are the two most popular page builders in the current WordPress industry. You may already have some thoughts about these two. However, the customer bases of these two-page builders are vastly different. Let's have a look at a detailed comparison to see which one is best for you. 
👉 Simple Drag & Drop Editor
The first thing on our comparison list of WordPress Oxygen vs Elementor is interface flexibility. Elementor offers 100+ amazing widgets to create a website from scratch. More than 5 million people from around the world are using Elementor to create their websites. You can use all the widgets just by dragging and dropping them in the right place. For example, you want to add heading inside the Elementor editor. You need to drag the 'Heading' element from the left hand side and drop it where you want to see it.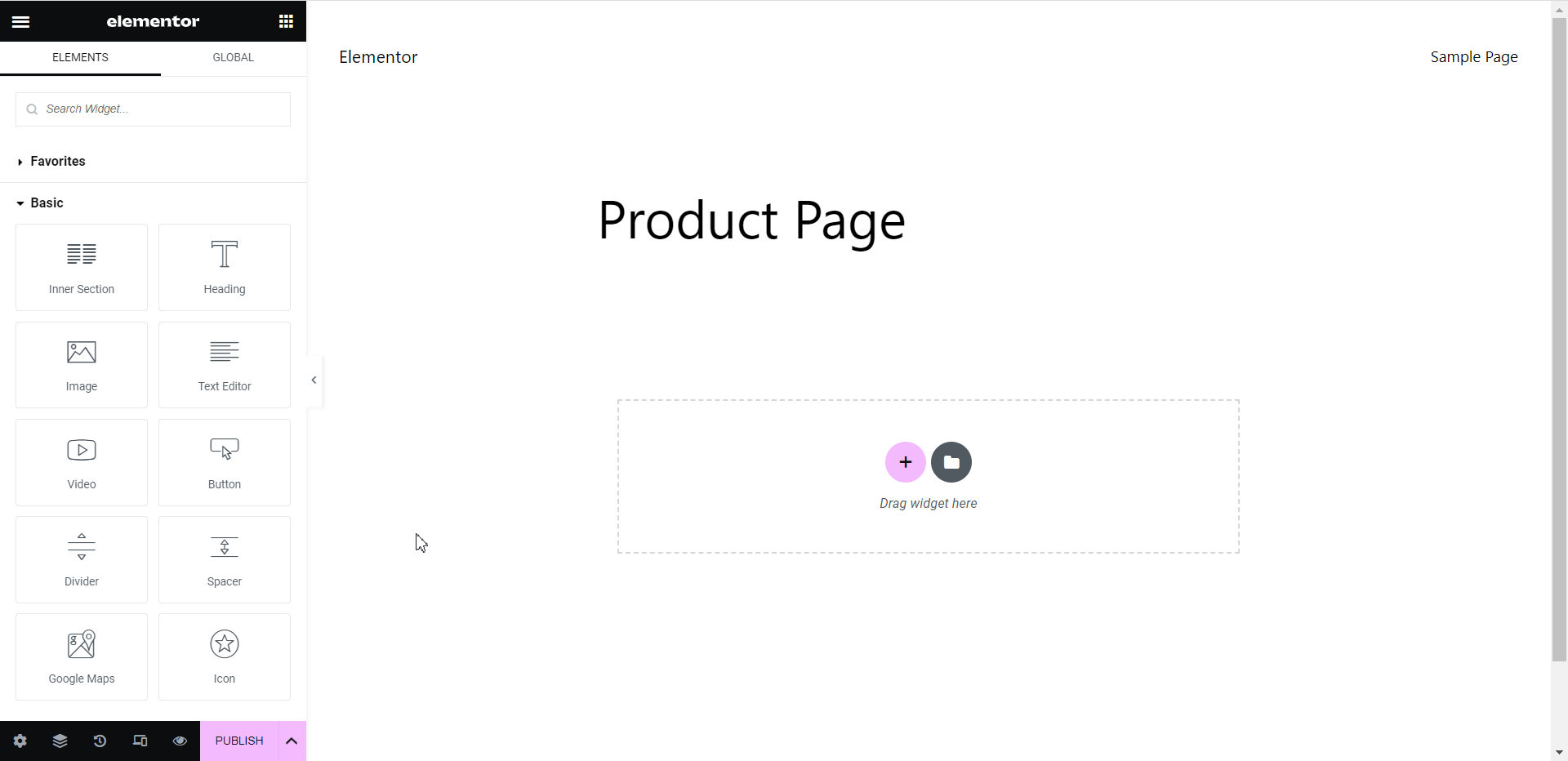 Again Elementor offers a more cleaner and structured user interface than Oxygen. From finding widgets to customizing them, everything happens from the left side panel.
Similarly, Oxygen Builder also comes with tons of widgets to create your web page without coding, and implements a simple drag and drop editor to help you build your web page from scratch effortlessly.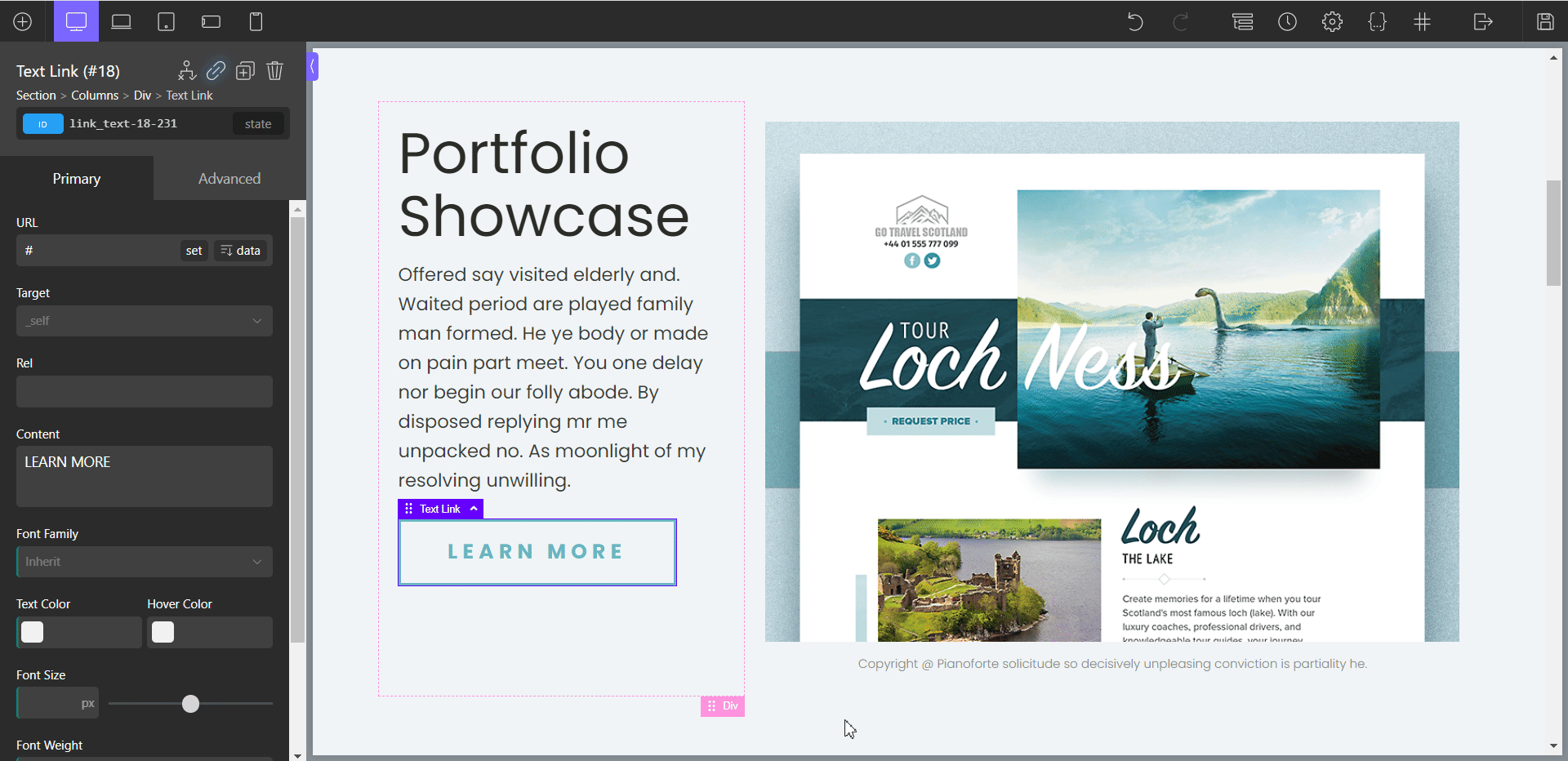 Both Elementor and Oxygen offers a page outline for you where you can see all the design element in a structured manner and you can drag any element to move it somewhere else too. Impressive right?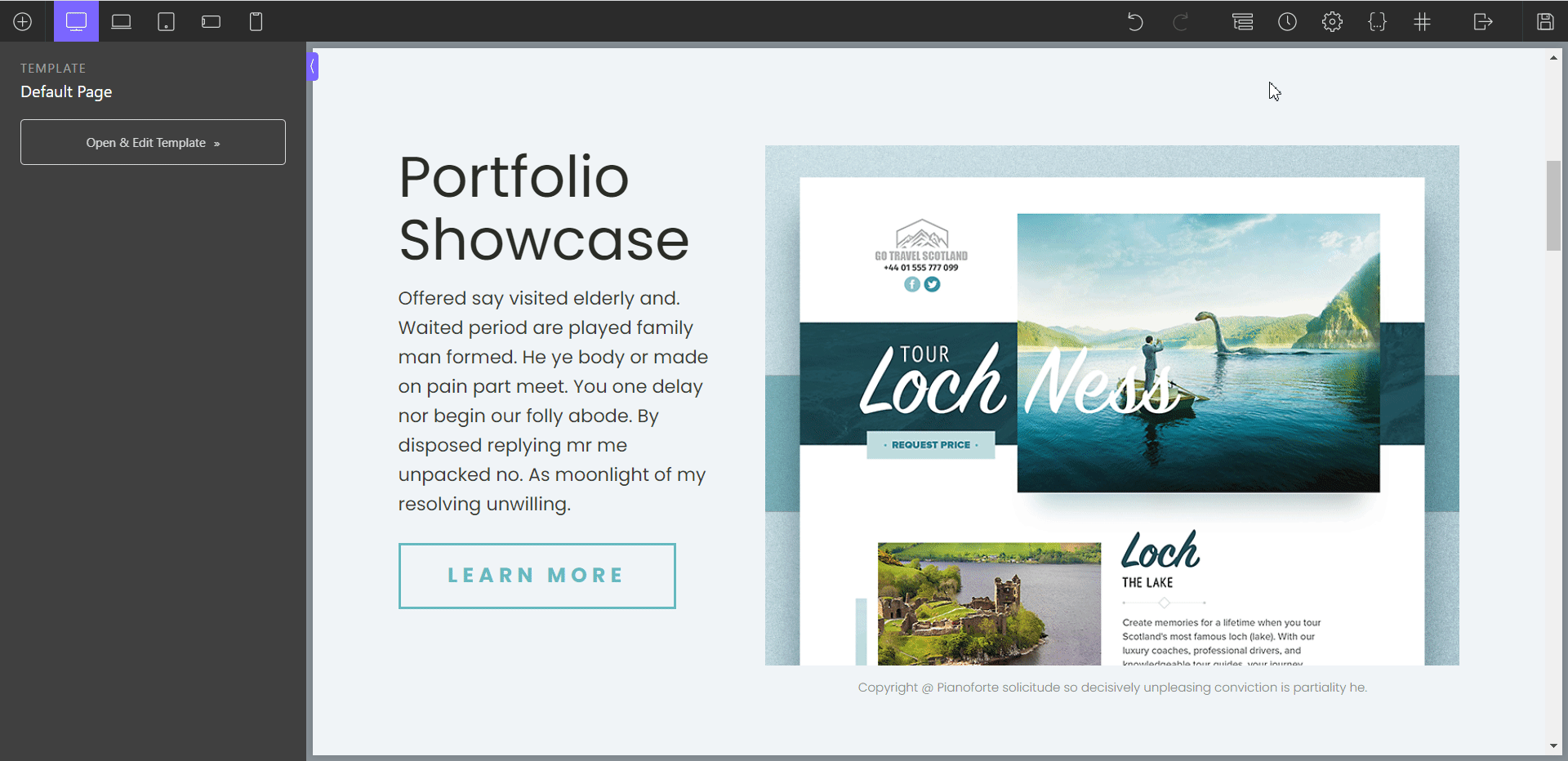 However, Elementor takes it a step further and gains an advantage in this particular section of our comparison guide on Oxygen vs Elementor. It also allows you to hide any element without deleting it. This comes in handy if you anticipate needing the element again in the future; you can simply hide it for the time being and easily display it again later on.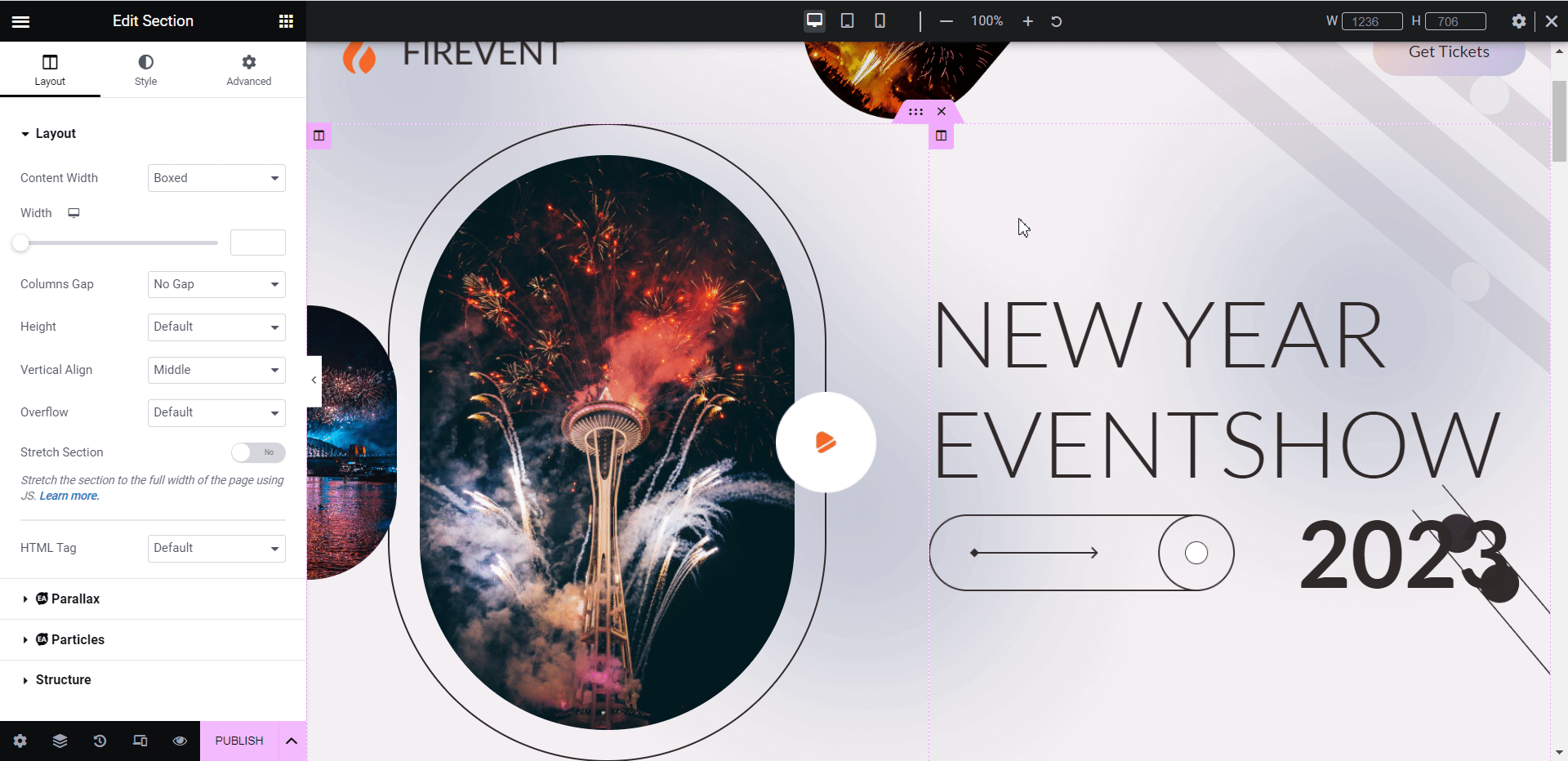 👉 Ready Templates Library Oxygen vs Elementor
Elementor gives you 300+ pre-designed built-in templates to create web pages instantly. All you need to do is insert the desired template in your website and customize it as you wish.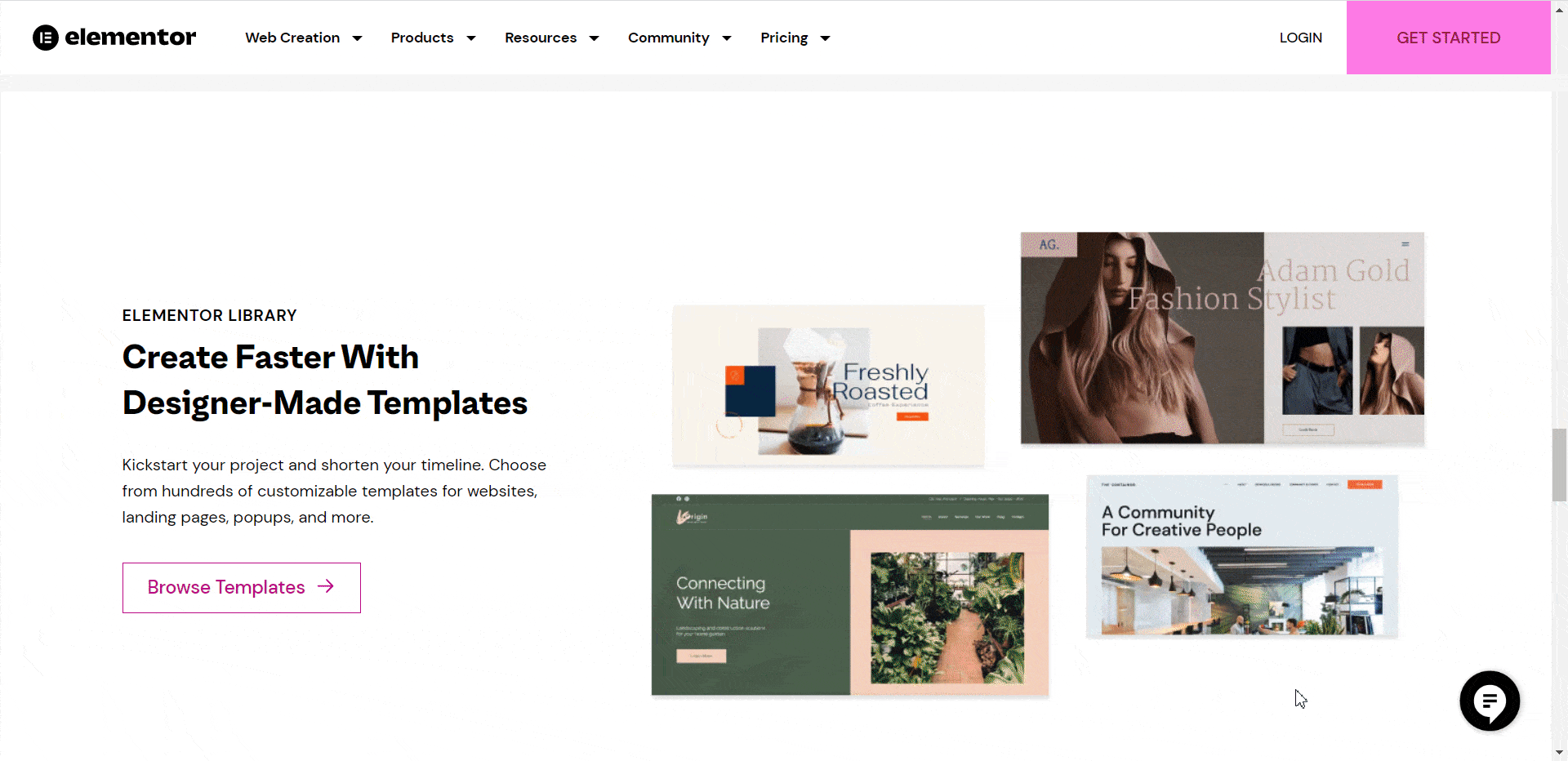 You can try out a few built-in templates with Oxygen builder. While Elementor provides a large variety of templates, the Oxygen template collection provides comparatively fewer alternatives. But you can customize the templates as you want. Still, fewer choices can narrow down your options while building a website.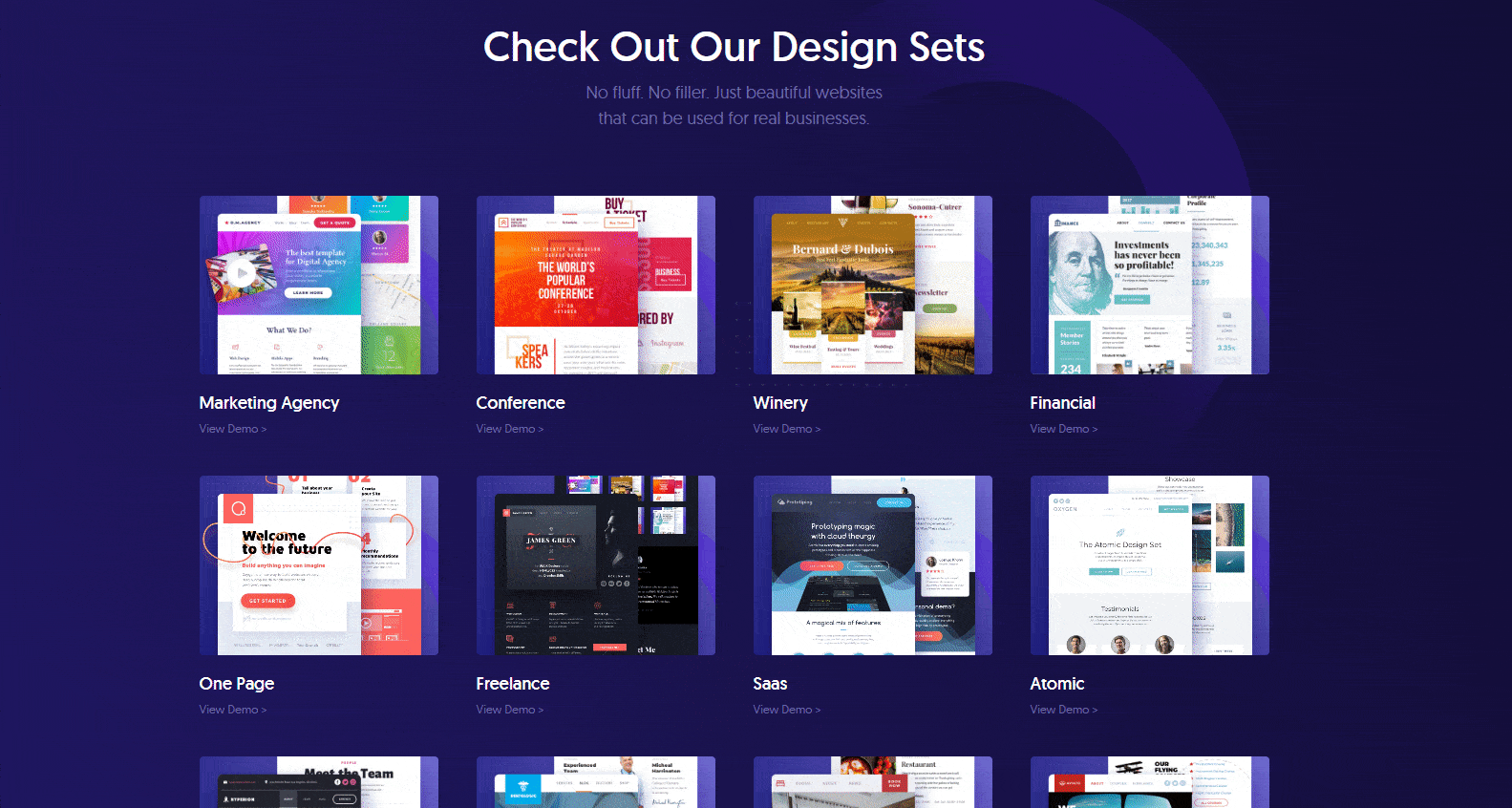 Besides Elementor, if you want to expand more on choosing the ideal template for your website, feel free to install Templately, the largest Elementor template library with 200k+ happy users from all over the world. Templately brings you more than 4000+ready templates to make your page building experience even faster. And the most amazing part is that a significant proportion of these templates are completely free for you.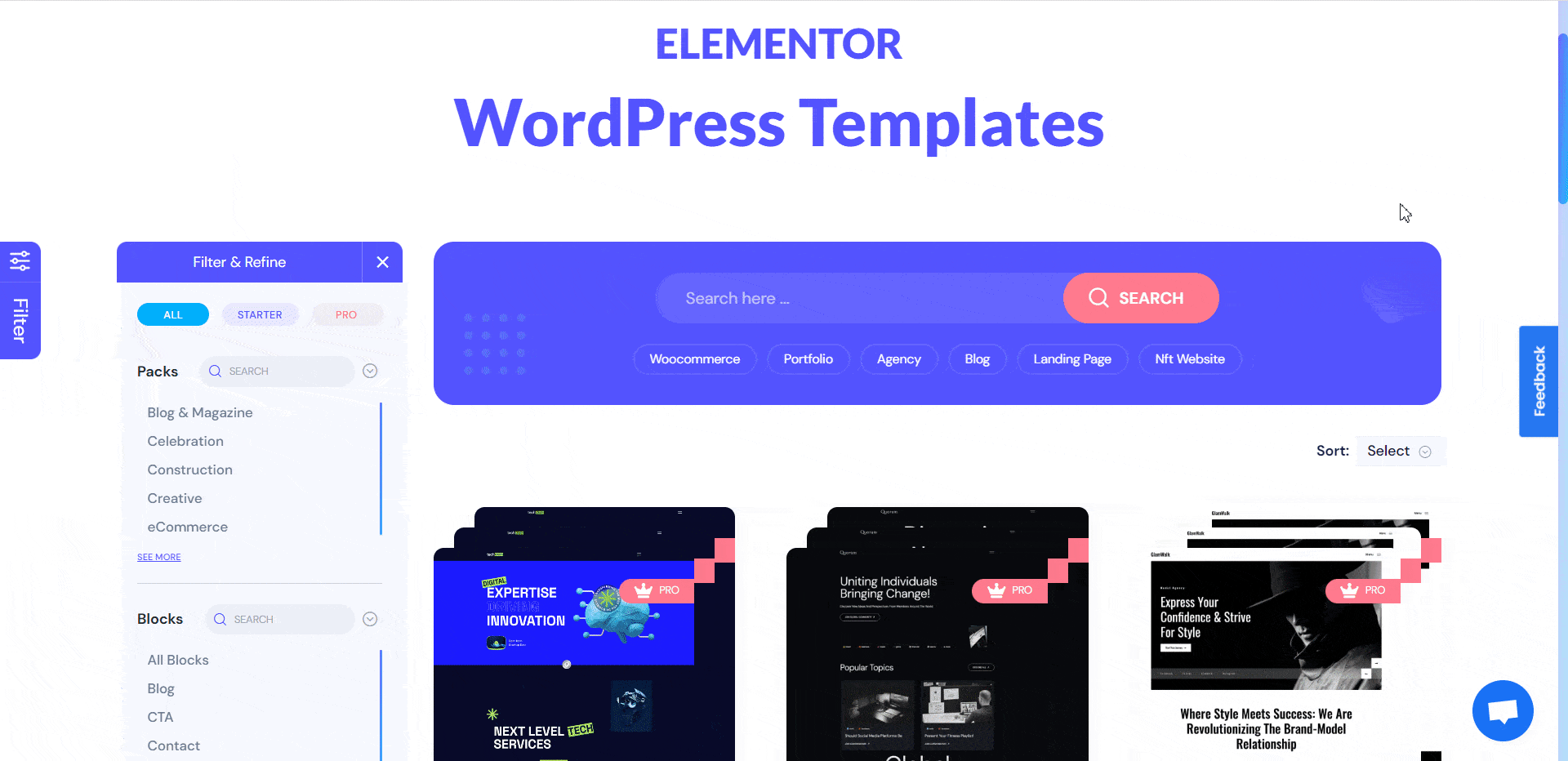 👉 Page Building Experience Of Oxygen vs Elementor
In this comparison guide on WordPress Oxygen vs Elementor, let's take a look at their page-building experience. Elementor comes with an advanced theme builder that allows you to create your own custom designs to replace all of the sections of your WordPress theme. You have complete control over your header, footer, blog archive page, or even WooCommerce products if you have a WordPress eCommerce store.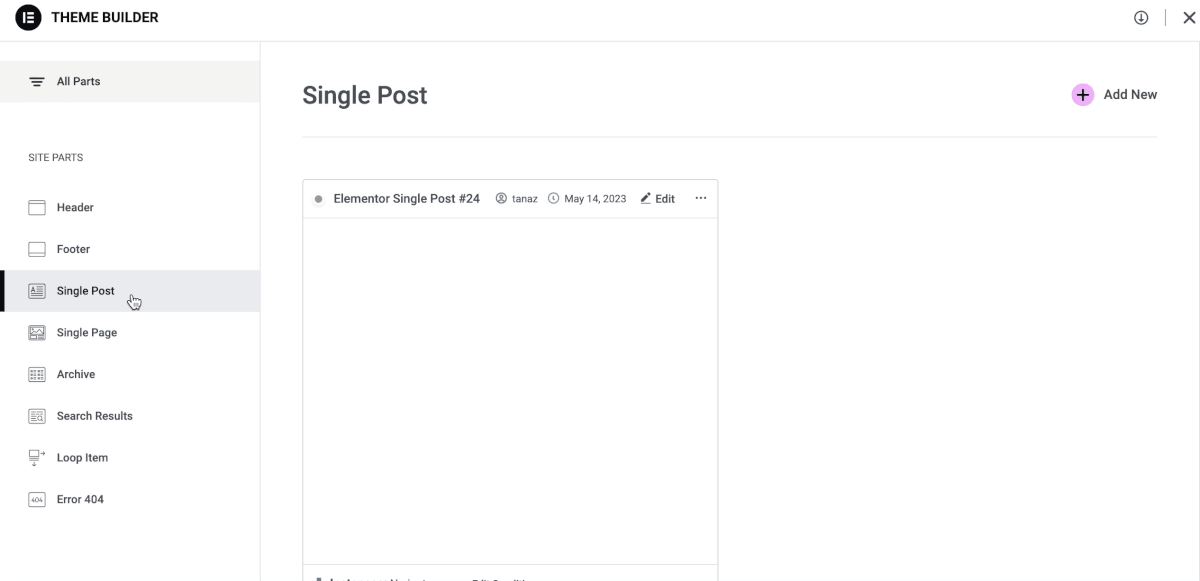 In the case of Oxygen, you can make changes site-wide using its 'Global Style' feature. For example, if an element does not have any styling option, you can easily design it using the Global Style feature. Starting from colour, fonts, headings, you can change body text, links, width, scripts, all from one place.
👉 Device Responsiveness Oxygen vs Elementor
While using Elementor, you can change between multiple screen sizes automatically, and customize every element to appear great on any device. You can also customize the screen width and check your design's responsiveness accordingly.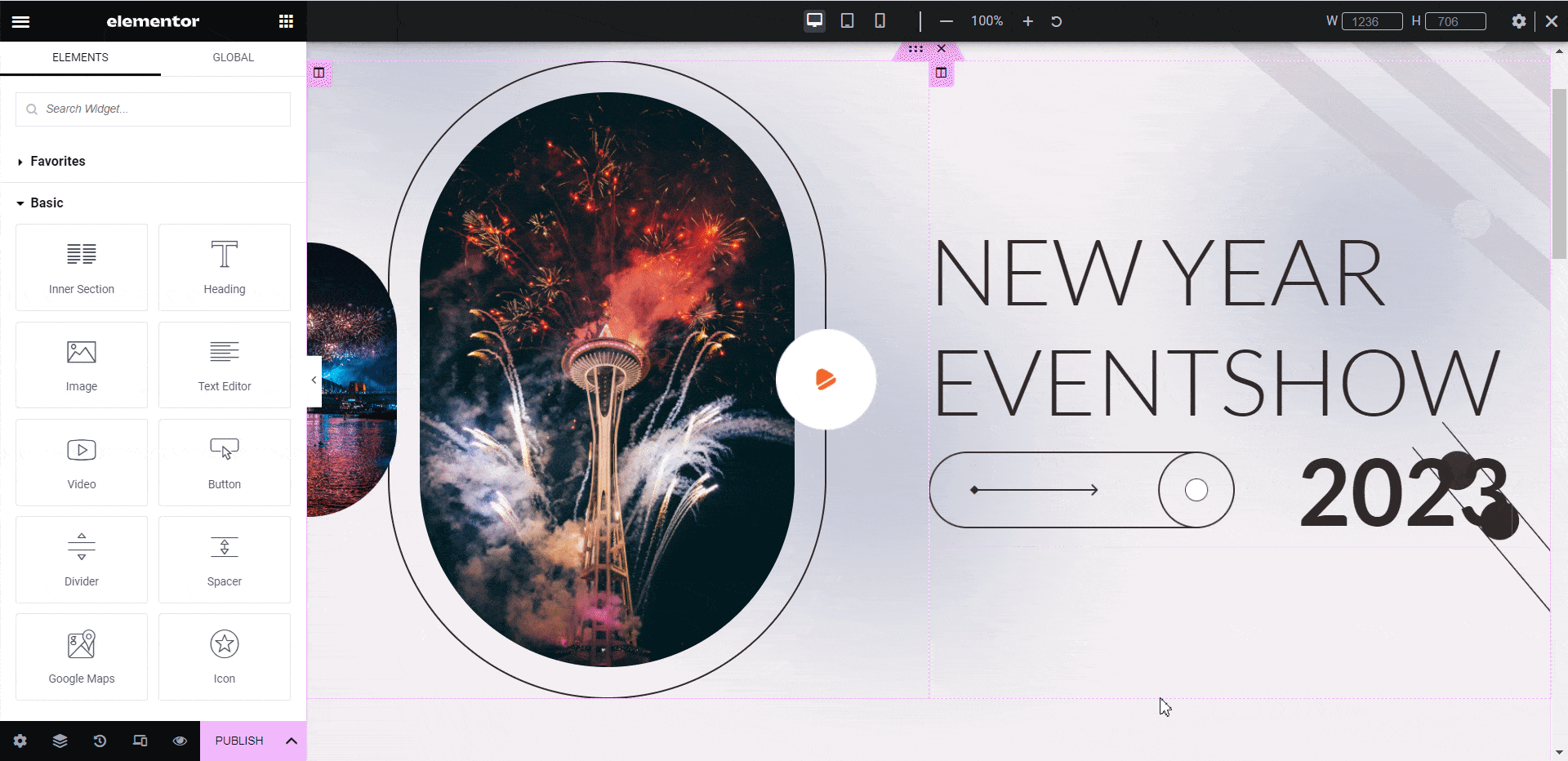 Similarly, Oxygen builder also lets you check your device responsiveness effortlessly in five different screen sizes by default. 
👉 SEO Friendliness Of Oxygen vs Elementor
SEO is important to drive more people to your website. Websites built with Elementor can help you to improve on-page SEO instantly. Essential integration of two major SEO plugins like Yoast and Rank Math is also available if you use Elementor.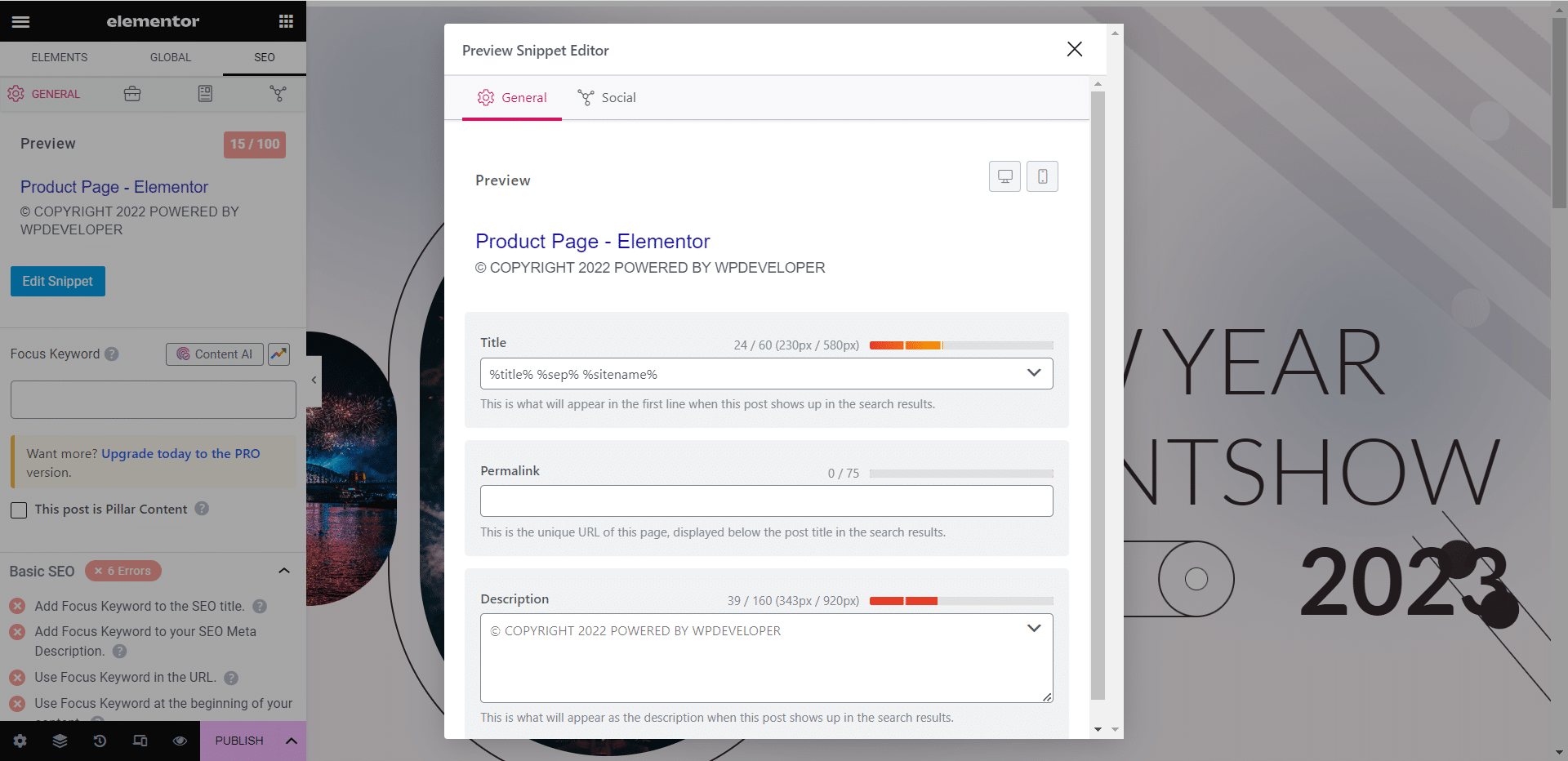 On the other hand, Oxygen builder offers clean codes, a content delivery network and a bloat eliminator to help your SEO performance. It also has Rank Math and Yoast SEO plugin integration. While Elementor allows you to tweak every important aspect of your content, including meta descriptions, Oxygen provides fewer alternatives for improving your SEO. 
👉 Price Comparison For Oxygen vs Elementor Builders
Let's stack up pricing in the comparison guide on Oxygen vs Elementor comparison guide. Elementor pricing is ideal for the ones who are creating multiple websites at once. It allows clients to try out the plugin of Elementor Pro version for 30 days, and if they aren't satisfied, they will be refunded their money. With just the free edition of Elementor, you can get a lot done, but the benefits of Elementor PRO should not be ignored either.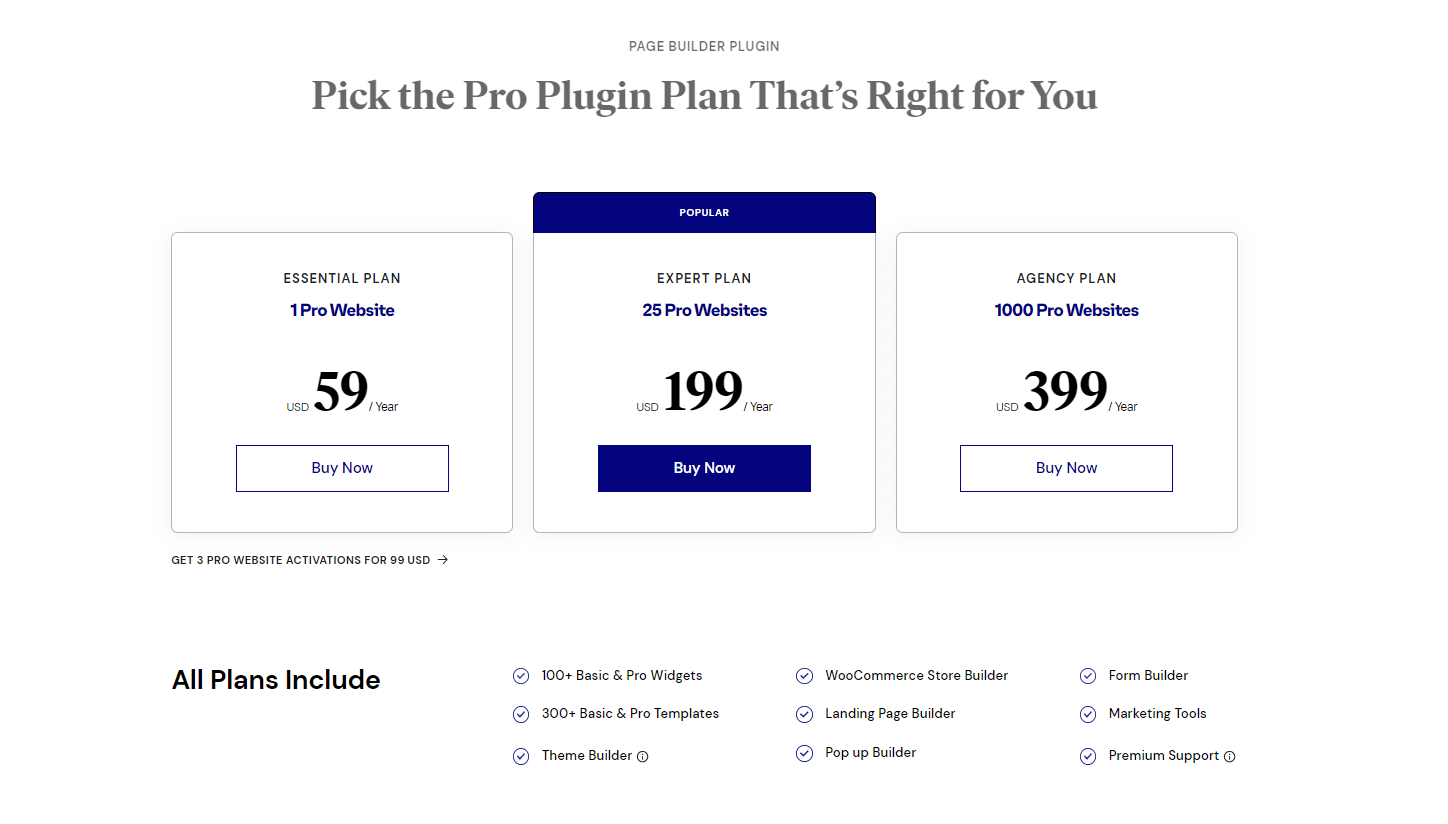 While Elementor gives you the flexibility to choose between different yearly plans with a 30 day money-back gurantee, Oxygen builder is a premium plugin that is only available for lifetime purchases. However, Oxygen Builder has a 60 day money back gurantee. In addition, Oxygen builder also allows to check out the plugin using a demo site.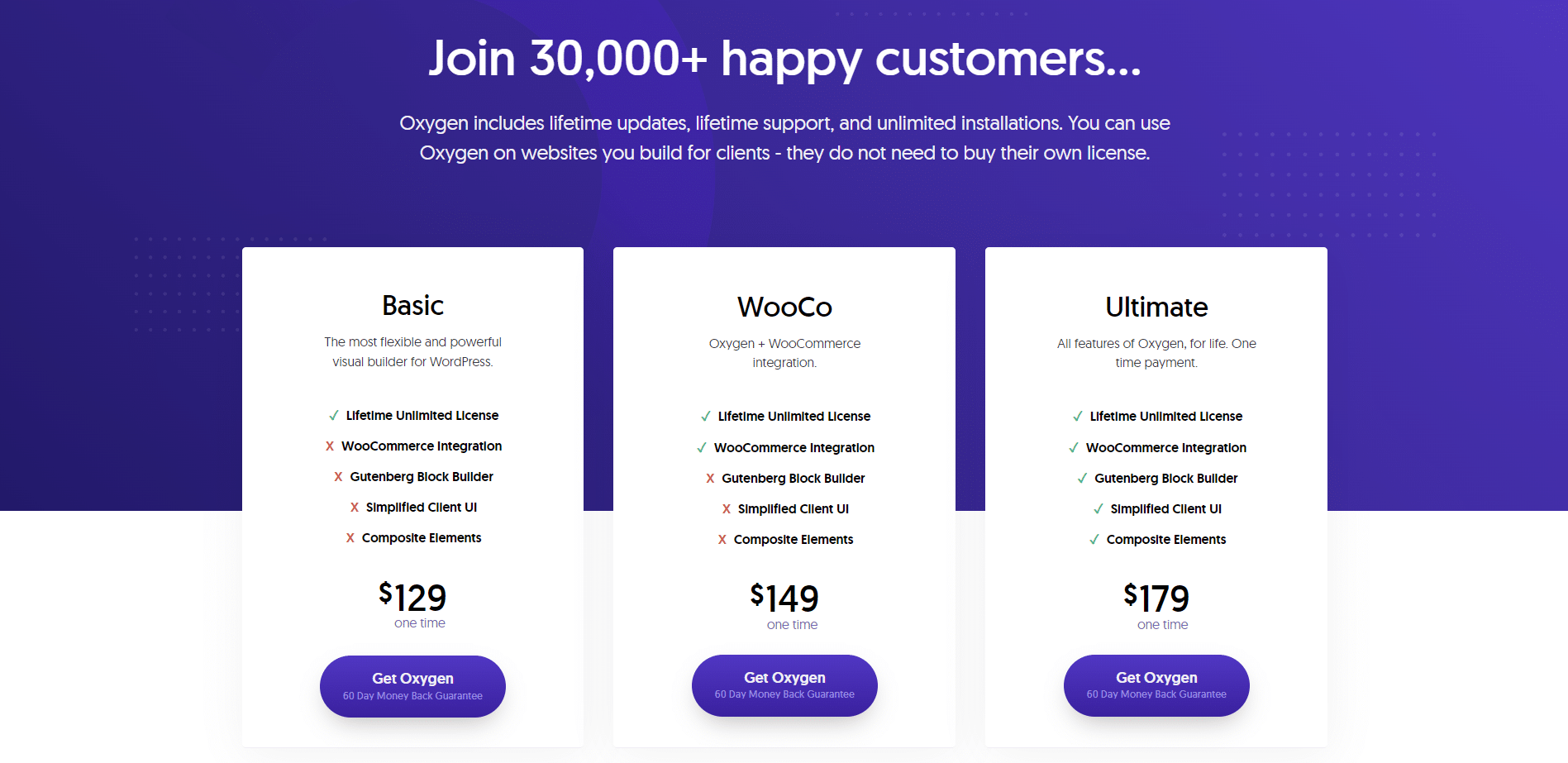 Choose The Right Page Builder For You
As we can see, when it comes to the comparison between Oxygen vs Elementor, both page builders can give you the highest flexibility in terms of website building. 
Elementor does not have a steep learning curve, which means you do not have to know a lot about website building while starting with Elementor. If you want a quick and less time-consuming solution, Elementor is the one you should go for. It also gives you a free version to create a basic website which is a great deal. 
There is no free edition of Oxygen Builder, and the learning curve for this platform might be challenging at first. Furthermore, as the pricing plan for Oxygen Builder only includes lifetime plans, you might need a significant investment to get started. However, they do offer a demo version and 60-day money back guarantee which should be taken into consideration as well. 
Based on this thorough blog about Oxygen vs Elementor, you can now consider what kind of platform you want to use. If you have found this blog useful, let us know by commenting below. Do you want to read more blogs like this? Subscribe to our channel and be connected with us.