We are just starting our first month of 2022, and here at Templately, we have already achieved a huge milestone. We are overjoyed to share that Templately, one of the largest ready templates library for WordPress and Elementor, now has 200,000+ active users! 🥳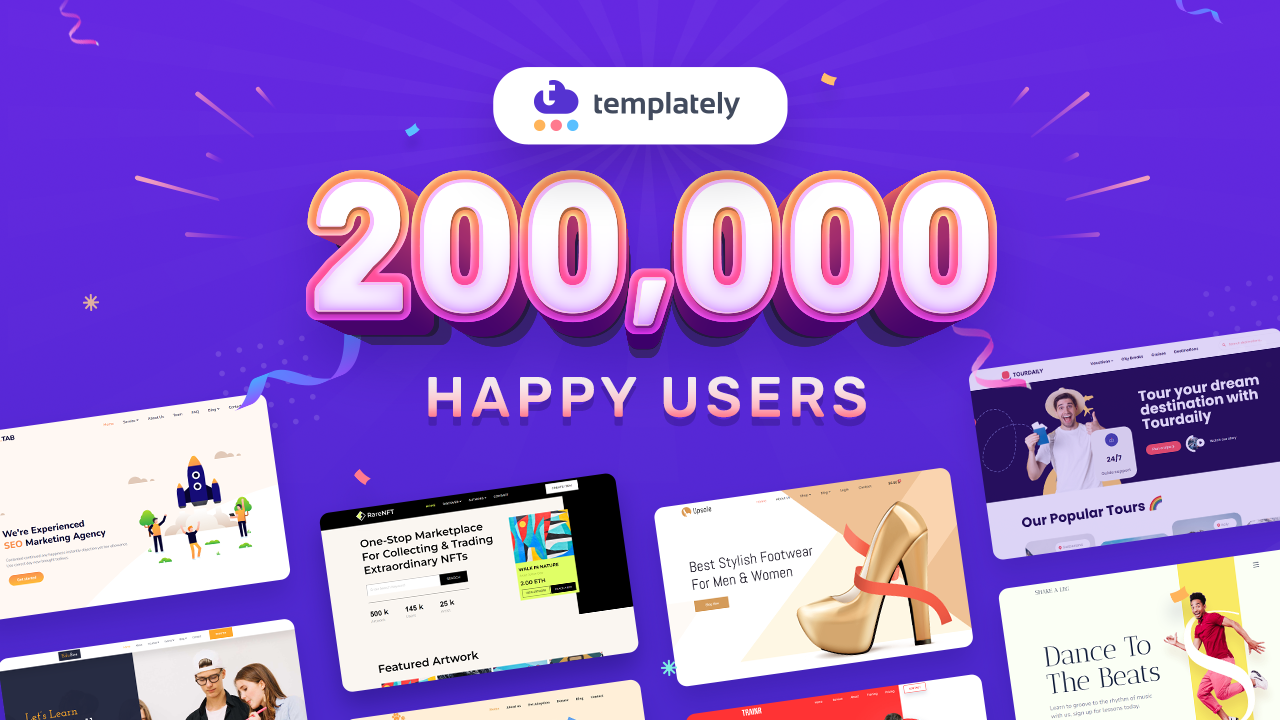 Just six months ago around this time, we were celebrating our first big milestone of 100,000 happy users. It's thrilling and exciting to see that in the span of a few months, our community has grown twice its size.  We are delighted and grateful for the support and love you have shown us. 
A Journey Of Astounding Growth: How We Reached 200,000 Happy Users
When we first introduced Templately, our goal was to make web designing on WordPress fun, easy, and super fast for all of our users. We wanted to be more than just another Elementor templates library—we wanted Templately to be a game-changer for web building.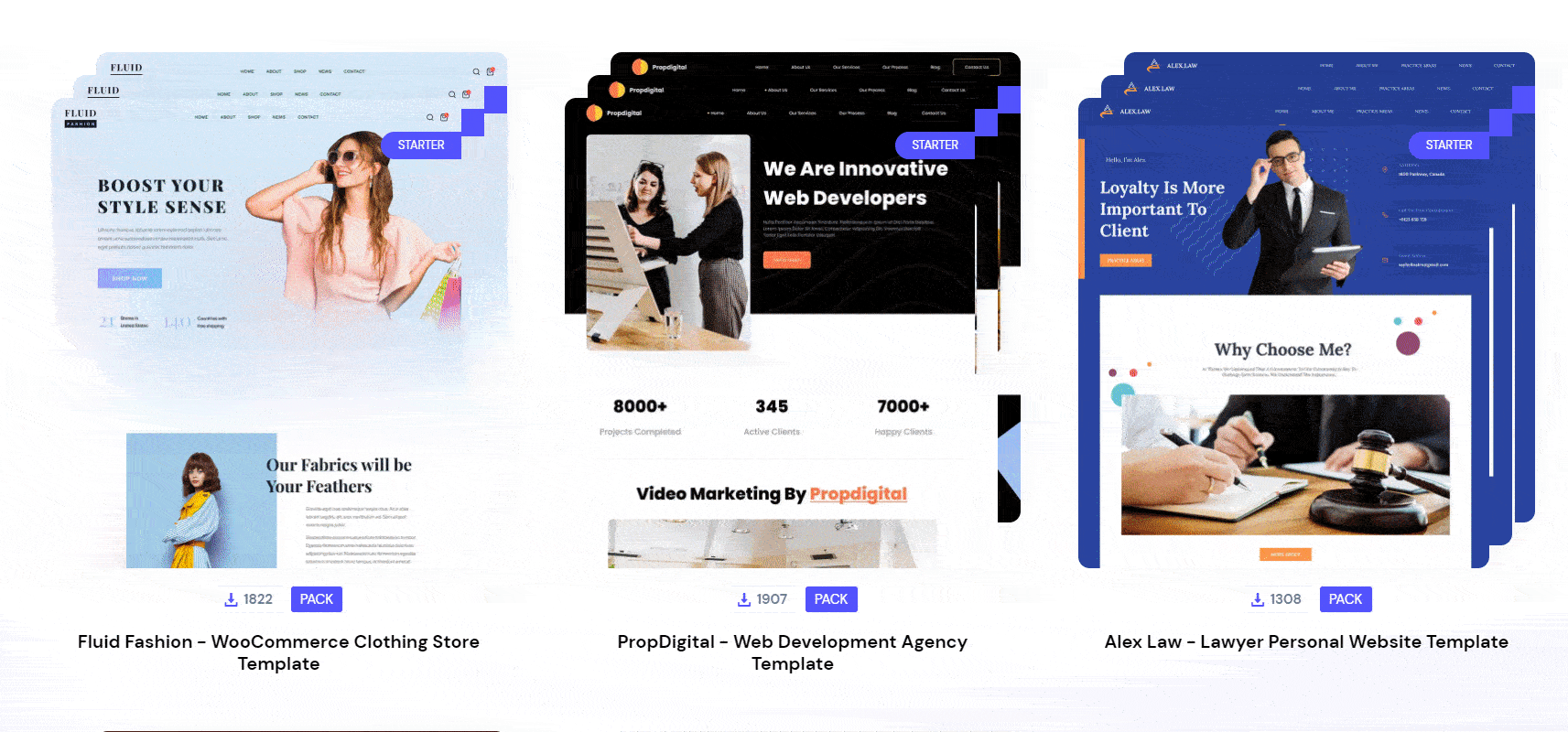 With that vision clear in our minds, we began our journey with a few hundred ready Elementor templates, and unique cloud storage and collaboration features so you can get your whole team on board when designing beautiful websites effortlessly. 
Every month, we tried to bring new templates that the community wanted–be it for creating your own digital agency with a few clicks, your own personal dance studio, or a multi vendor marketplace website.  
Before we knew it, we were celebrating our very first milestone achievement of 10,000 users, and a few months later, we had jumped to 100,000 active installations.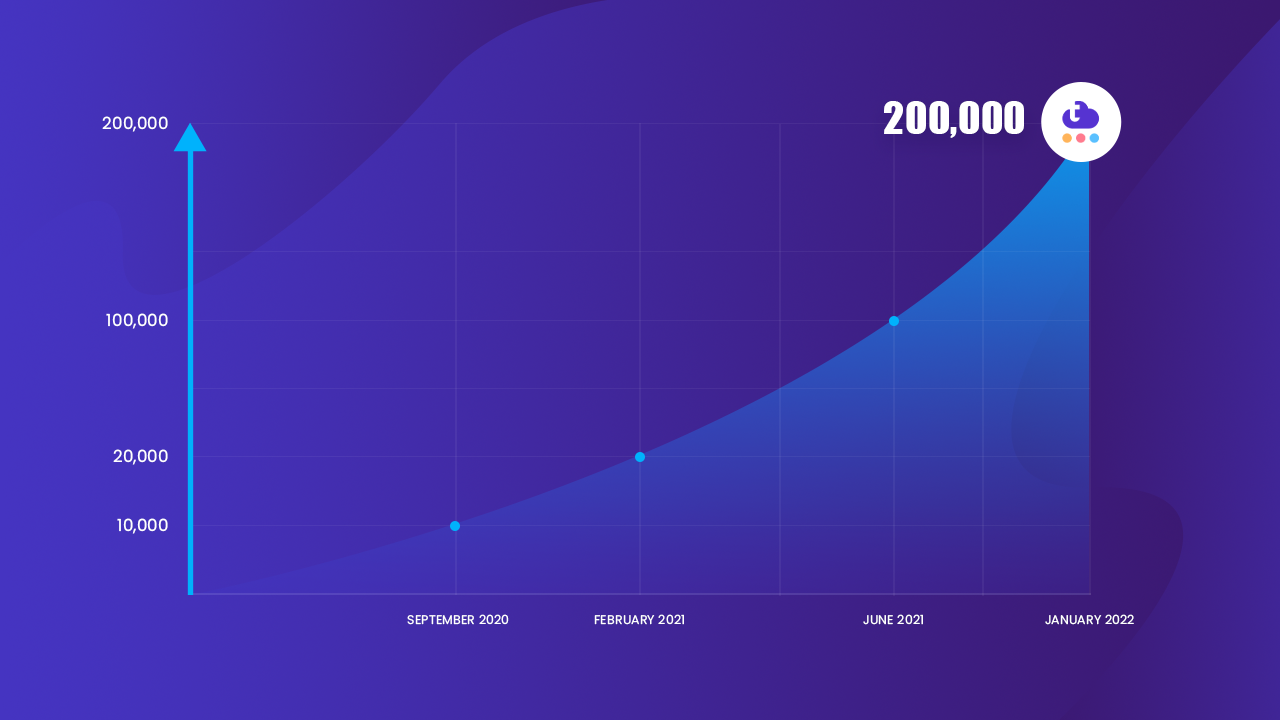 Looking back on our journey so far, it's astonishing how our growth skyrocketed in such a short period of time.
Dedicated Team Behind The Ultimate Templates Library
Bringing in new ready templates and introducing regular updates requires hard work and dedication. But when you have a team of talented, enthusiastic individuals working together in a fun and collaborative ways, even the most difficult challenges become easy to overcome. 
That's how at WPDeveloper, we have been trying to make your web designing experience in Elementor faster and better than before with Templately. We are a team of highly energetic WordPress enthusiasts who love to play hard and work harder.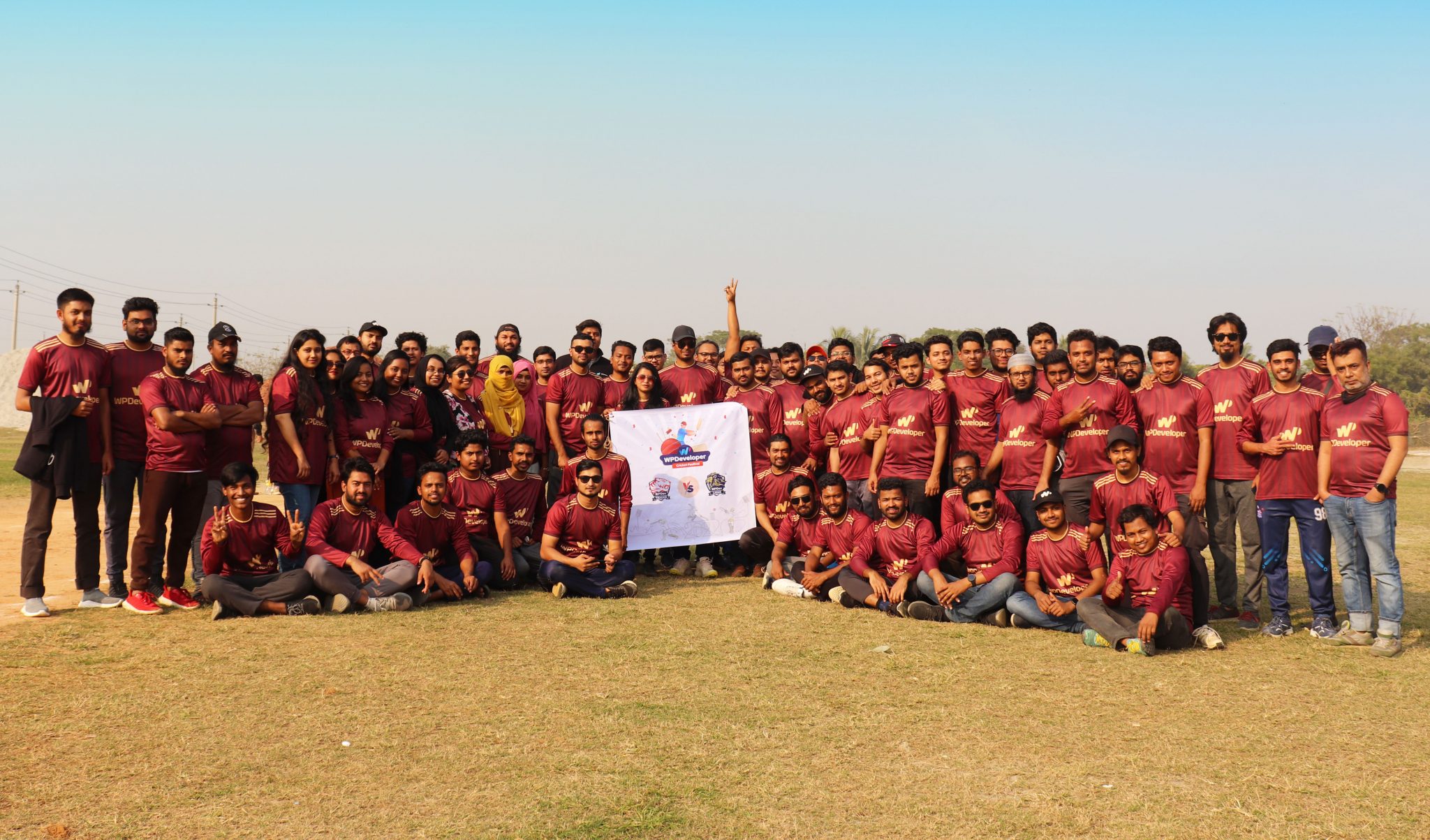 And at the end of the day, when we hear these kind words from our customers, we feel even more inspired to improve your web building experience with our ready website templates.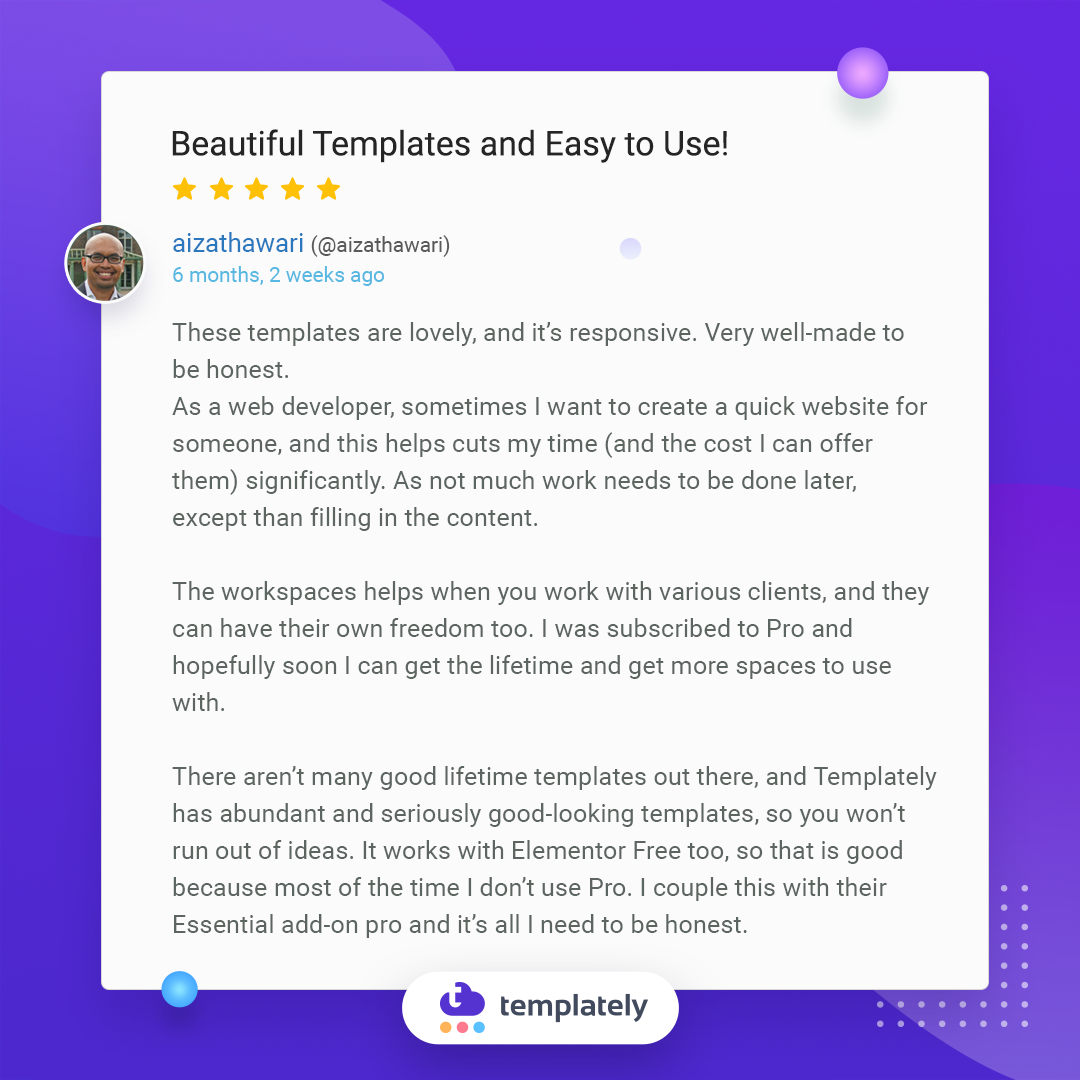 Changing The Game With Unique Cloud Collaboration Features
When it comes to web designing, having access to thousands of ready templates is only the beginning; we wanted to introduce new, modern ways to approach web designing in WordPress with Templately. After all, web designing often requires a team effort. That's where Templately's MyCloud and WorkSpace features come into play.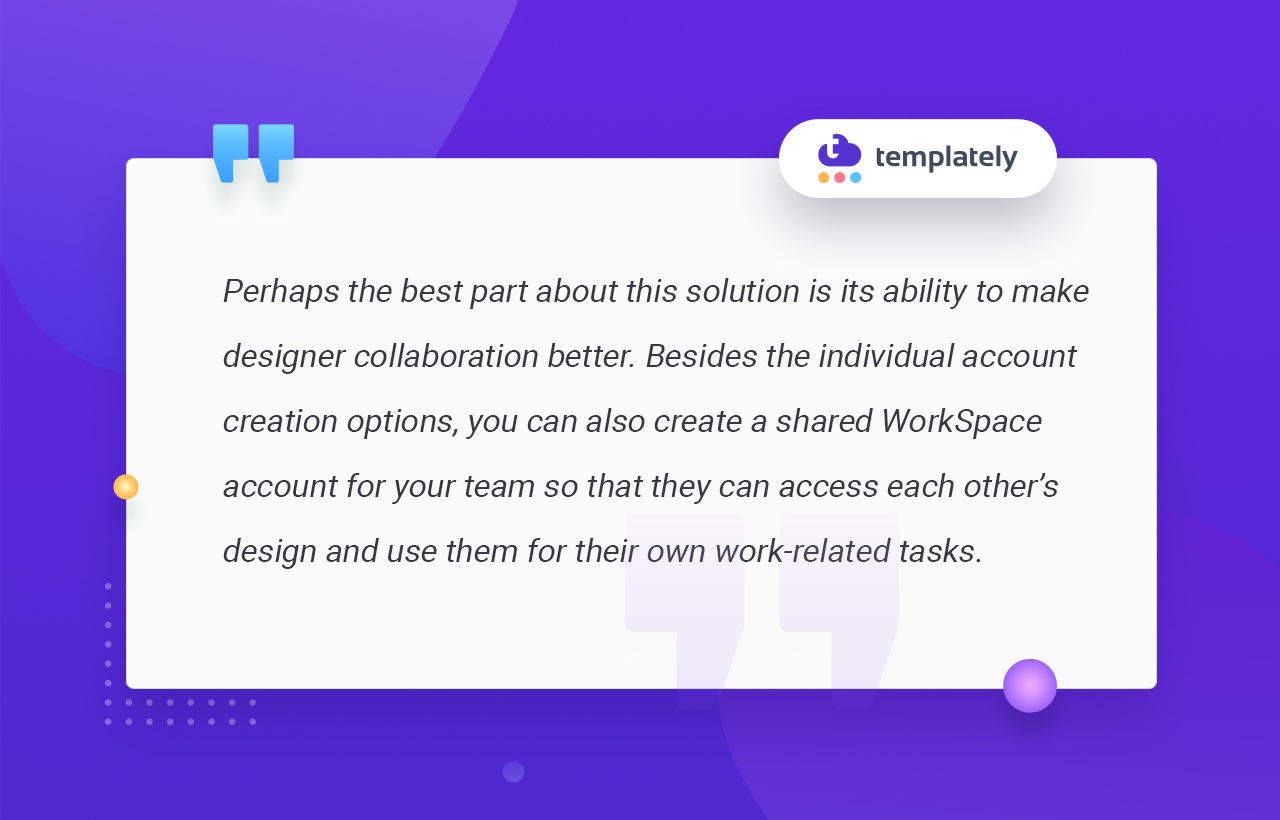 What's revolutionary about Templately WorkSpace is that it allows web creators to build stunning websites faster than ever, by creating a shared space on the cloud where you can upload your designs and collaborate with teammates effortlessly. And it is this outstanding feature that sets Templately apart from all the rest of the template cloud or solutions out there and brings us countless praises from users around the world.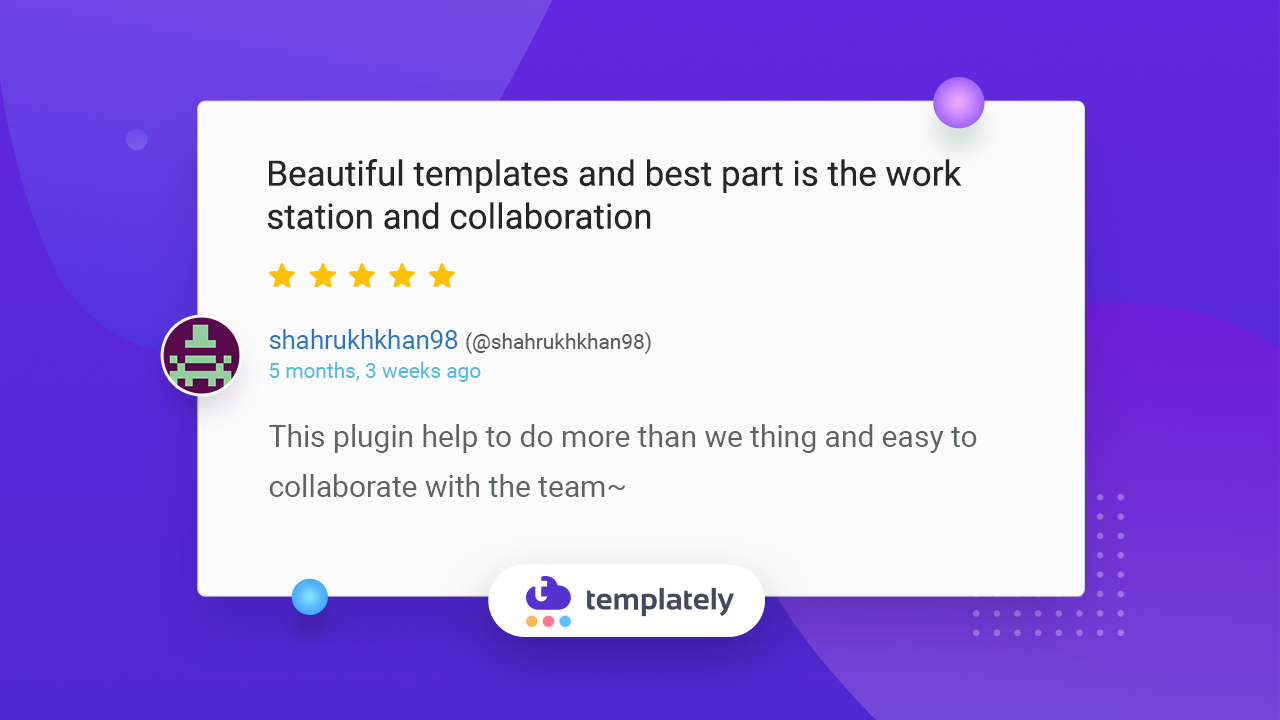 Recognition From Web Creators & Renowned Publications Around The World
As our community of happy Templately users grew, the news of our ever-growing collection of beautifully designed templates and cloud collaboration features spread even faster. We are thrilled to have been recognized by web creators and renowned publications from all over the world. Here's what Darren Wilson had to say about Templately.
It is nowhere near your average template factory for Elementor and Gutenberg. It is a different beast altogether, which may entirely change the way you apply templates to various websites. Templately is an Elementor templates factory and a cloud workspace that is perfect for people and teams that design a lot of websites using templates.
That's not all. We are delighted to see that web creators have been buzzing about Templately from all parts of the globe. Check out this detailed Spanish review of Templately below.
1800+ Ready Templates & Counting For Nearly All Types Of Websites
Since its release back in early 2020, the entire team of Templately has dedicated itself to expanding this ultimate Elementor templates library and bringing you new website templates. With these ready templates, you don't have to spend too much customizing — every single page, header and footer comes predesigned, so all you need to do is simply insert them into your WordPress website. 
And now, we are extremely happy to announce that, in less than just two years, we have added over 1800 ready, outstanding templates to our impressive collection to help you instantly create attractive and engaging websites.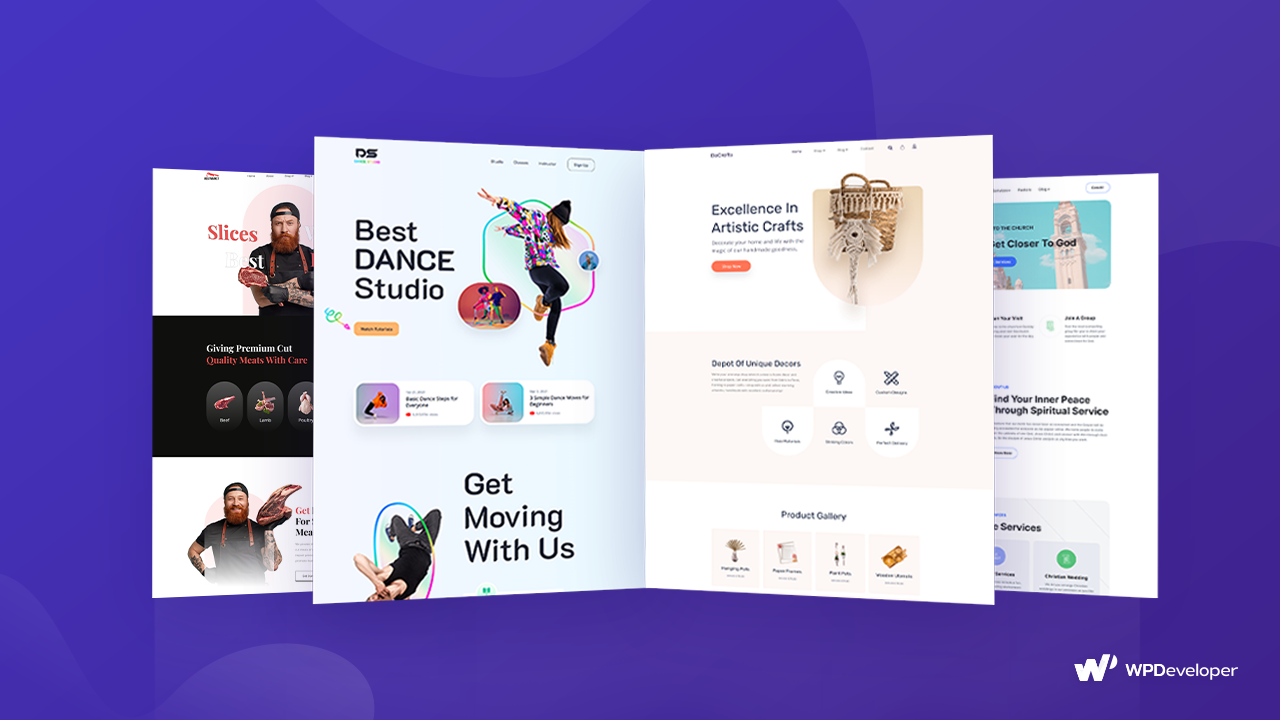 From multi-purpose templates pack to create any type of eCommerce business to multiple unique landing page templates to create one-of-a-kind personal portfolios – we've been constantly trying to add something new. 
💎 Modern & Sleek Templates For Buzzing NFT Marketplaces
It is quite safe to say that NFTs and crypto art have taken the entire world up in a storm. Marketplaces and agencies have taken this opportunity to seize the lead in the virtual economy earning more than $8.2 million in token-based currency in December 2020, alone. 
So, here at Templately, we have introduced a total of 5 modern NFT website templates for Elementor to help you get started with your own marketplace or agency in just a few clicks. You will find everything you need to create fully responsive websites on WordPress – single landing page templates, packs containing multiple templates, page blocks, and more.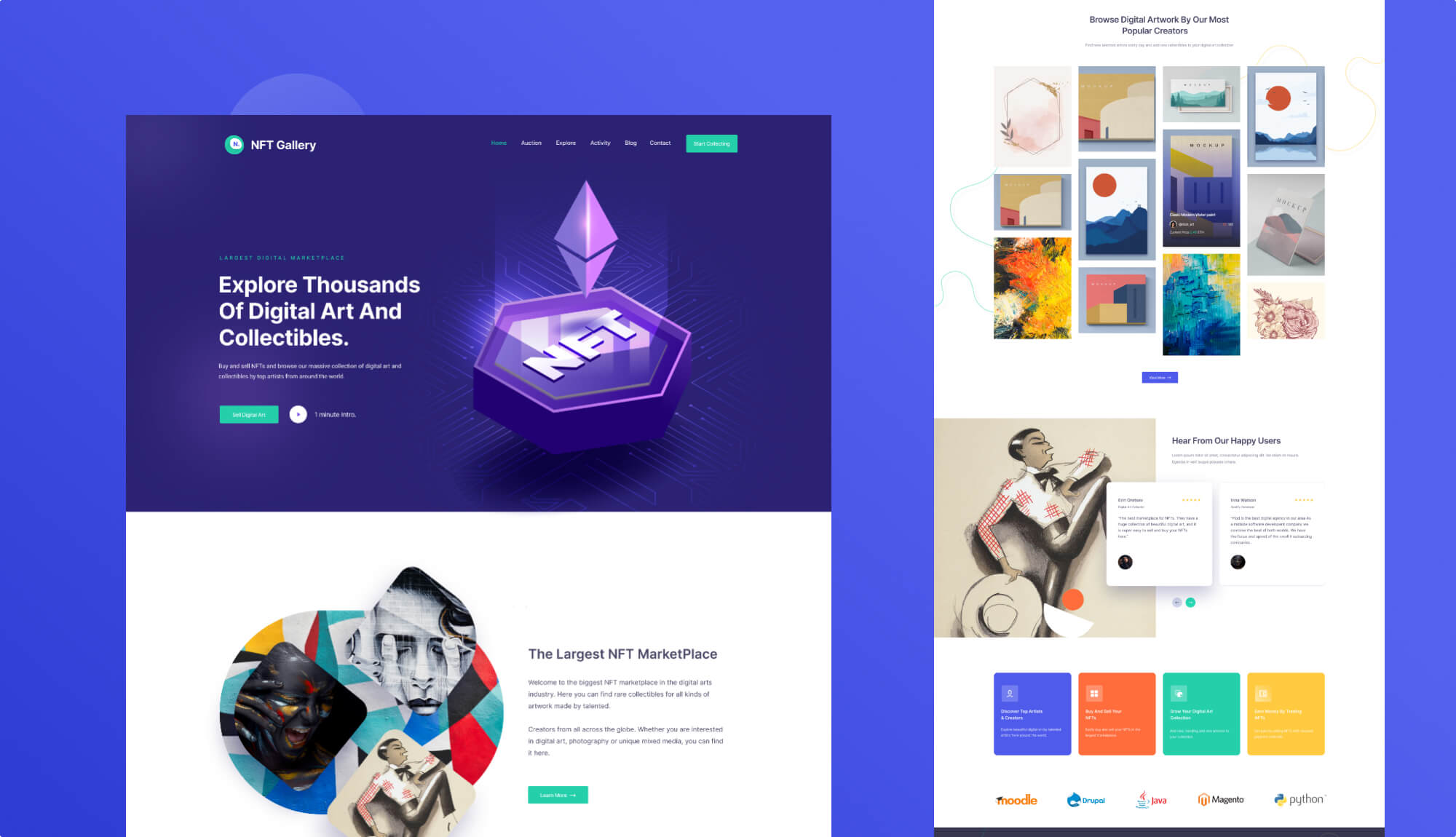 With sleek, dynamic designs and bold colors that instantly grabs attention of buyers, sellers, and website visitors alike, any of these template packs will help you attract engagement & conversion. Now you will be able to instantly start your own websites for NFT markets, blockchain websites, cryptocurrencies that are perfectly compatible with Elementor in no time.
🎯 Stunning Elementor Templates For Unique Website Ideas & Blogs
And it's not just NFT marketplaces that Templately has focused on – among the 1800+ Elementor templates you will find various templates for unique and creative websites.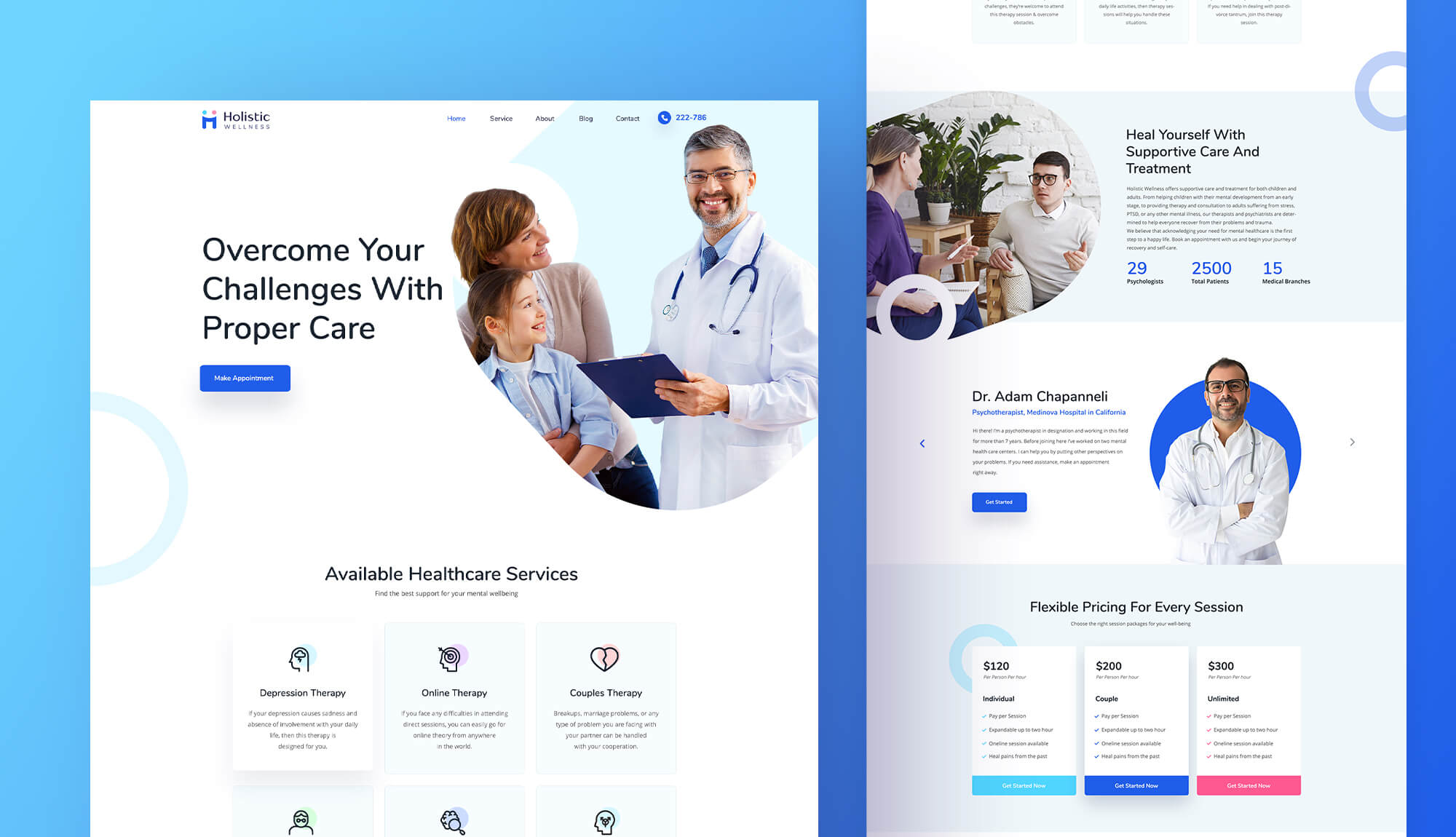 Take a look at one of our latest template packs from the massive and constantly growing library. Holistic Wellness: A website template pack for mental health clinics and wellness centers. Bringing along 6 landing page templates, this pack comes with an extremely soothing color palette that will welcomingly invite patients and clients to your counseling organization. 
👨‍💻 Attractive Templates To Create Personal Portfolios & Blogs
And not to mention, over the past 2 years we have introduced many templates for all of you who want to start your career with an interactive website or personal blogs.
For example, if your goal is to take your passion for dancing to an entirely new level, you can check out Dance Studio. It is the perfect website template to help you get more recognition online quickly as a newcomer and share your talent with the world.
🧶 Online Craft Store, Ceramic Shop And More WooCommerce Templates
We are always releasing tons of new WooCommerce ready templates to help all types of business owners – whether you are running an Italian restaurant or an organic skincare store. We have also been working hard to expand our collection of WooCommerce templates so you can create websites for any kind of business with just a few clicks. Here are some of the ones we have recently released.
EleCrafts: Featuring soft, soothing colors and a simple minimalist design, EleCraft is a beautifully designed ready WooCommerce template for Elementor with which you can effortlessly build a stunning online crafts store WordPress.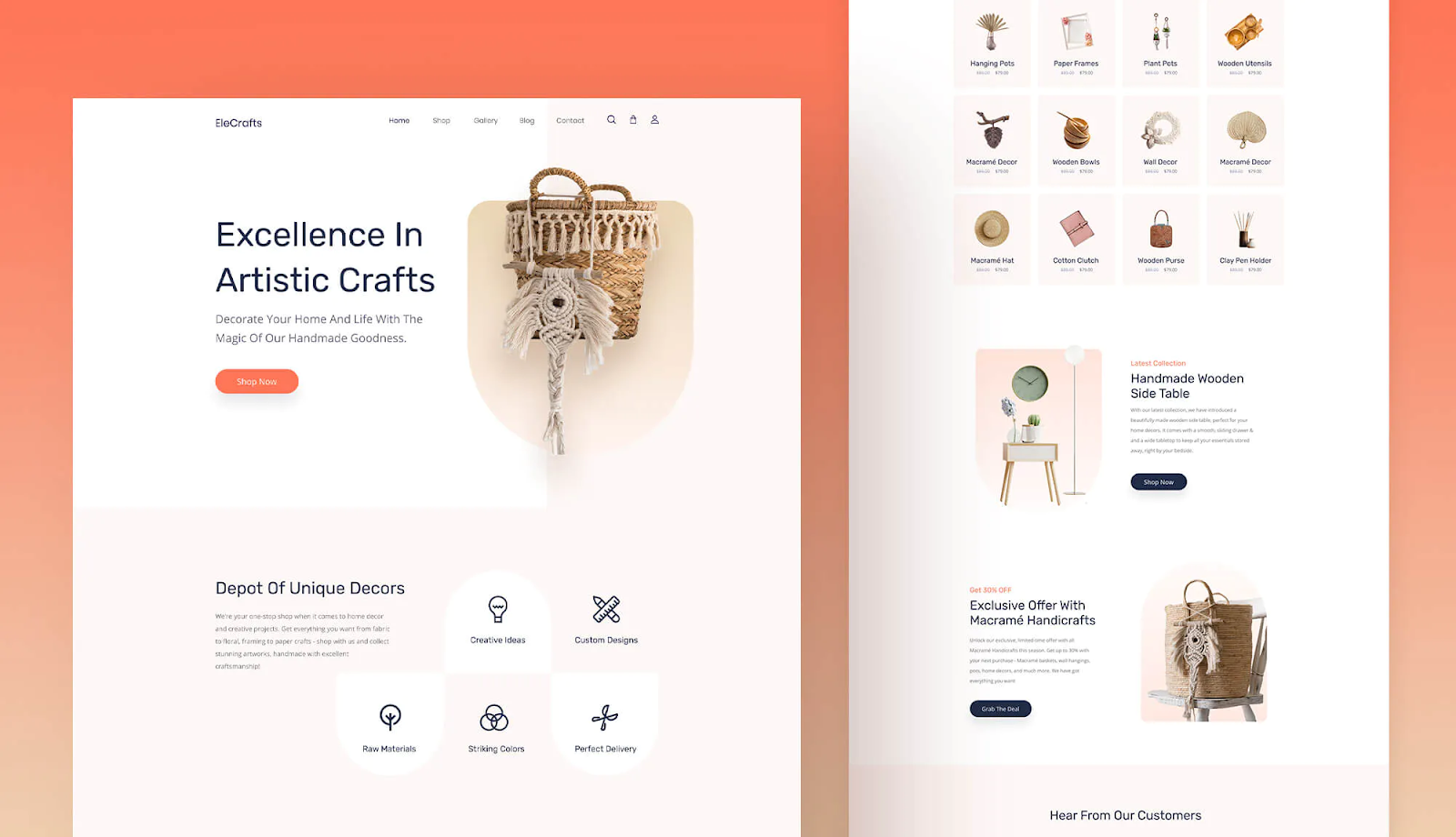 EleCeramics: For those who want to start an online ceramics store business, Templately has your back. With EleCeramics, you can effortlessly start your own ceramics shop with just a few clicks and customize your eCommerce store however you want.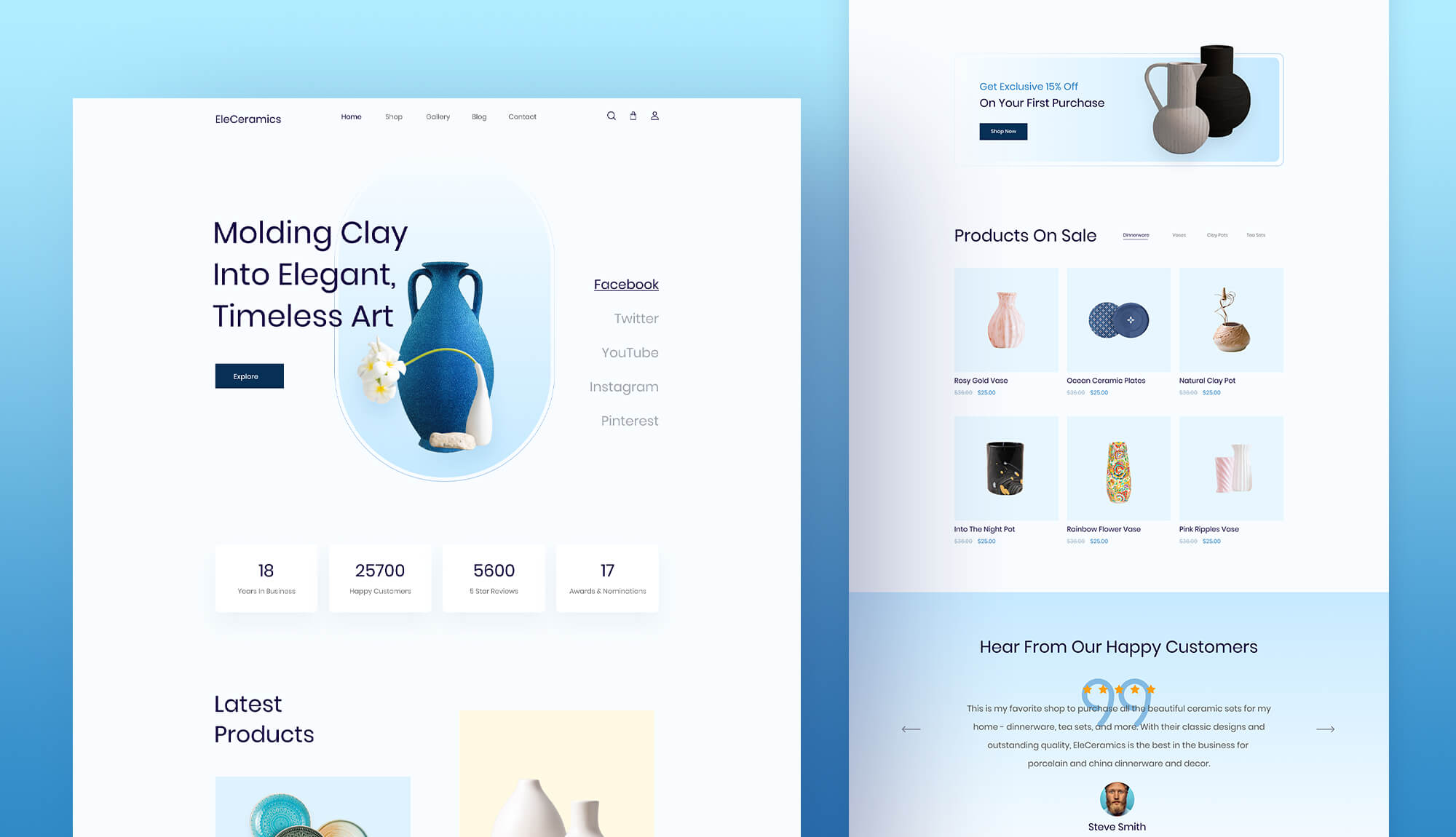 These are just a few of hundreds of WooCommerce templates we have from Templately. We have tons of more for you to explore. 
Create Beautiful Websites On WordPress With One Of The Largest Ready Templates Library
Though the year has just begun, here at Templately, we are delighted and grateful that you have stayed by our side and helped us reach this amazing milestone of 200,000 Elementor users. Thank you for supporting us; we hope you will be along for the ride as we bring in more new templates and features with Templately this 2022. 
If you have any suggestions on what new templates you would like to see from Templately, feel free to reach out to us, and make sure to subscribe to our blog or join our friendly community for the latest updates.