If there is one thing nearly every human being loves, it is winning free gifts. That's why so many online stores often use WordPress spin to win or giveaway plugins to boost sales for their WooCommerce store. It's the easiest way to keep your site visitors engaged, and can help generate more leads for your online business.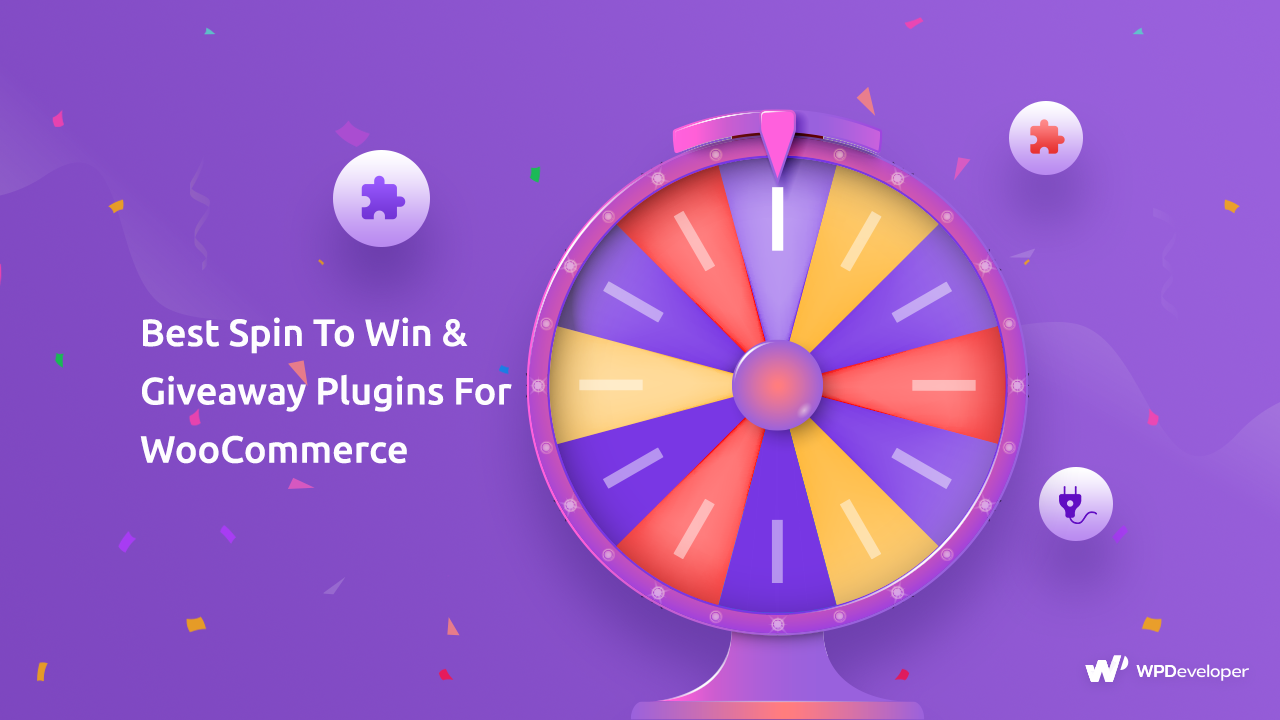 In today's post, we are going to see just how successful spin-to-win wheels and sweepstakes are for boosting your WooCommerce conversion rates, and the best WordPress giveaway plugins to help you host such contests on your website.
How WordPress Giveaway Plugins & Spin To Win Games Boost WooCommerce Conversions
When it comes to keeping your site visitors engaged and converting them into customers, interactive content like animated product sliders and evergreen notification bars are must-have for any WordPress website.  
But at the end of the day, people enjoy winning things. It makes them feel better about themselves and gives them an incentive to come back to your website and spread the word about your product offers. That's why giveaways and spin-to-win games are always so popular; you can grow your follower count and mailing list, generate more leads and build a stronger online presence for your brand.
How To Choose The Right Spin To Win Plugin For WordPress
While hosting giveaways or sweepstakes may seem very tempting, there are a few things you should keep in mind first.
For instance, you need to first decide on your goals, before you can choose the right spin to win plugins or WordPress giveaway plugins. For example, your goal may be to create product awareness for your WooCommerce store. Or perhaps you want to collect customer reviews and boost your brand credibility. Or maybe you want to get more traffic and generate sales for your WooCommerce business.
Depending on what your goals are, you can plan the rules with other details of your giveaway. Once that step is done, you can choose which WordPress giveaway plugin or spin to win wheel you should go for. Here are some things to consider when choosing the right giveaway plugin for WooCommerce.
🏆 Ease of setting up the plugin: To easily host a giveaway on your WooCommerce store, make sure you pick a plugin that is super easy to set up so that you don't have to worry about coding or wasting time configuring it.
🚀 Compatibility with WooCommerce: Since you are hosting a giveaway for your WooCommerce store, the giveaway plugin you choose should also be compatible with WooCommerce.
💡Easy designing & customization: To make your giveaway or spin to win wheel look attractive and exciting, the plugin you choose needs to have easy customization options.
🎯 Integration with marketing tools: Ultimately the goal of hosting giveaways or sweepstakes is to boost conversions and generate leads. So, it is important that the giveaway plugin you choose is also seamlessly integrated with email marketing tools and lets you see insightful analytics.
Top Spin To Win Wheel & WordPress Giveaway Plugins
Now that you know what to look for when choosing a WordPress giveaway plugin for WooCommerce, let's take a look at some of the best and most popular ones that are available.
1. RafflePress: One Of The Best Giveaways & Contest Plugins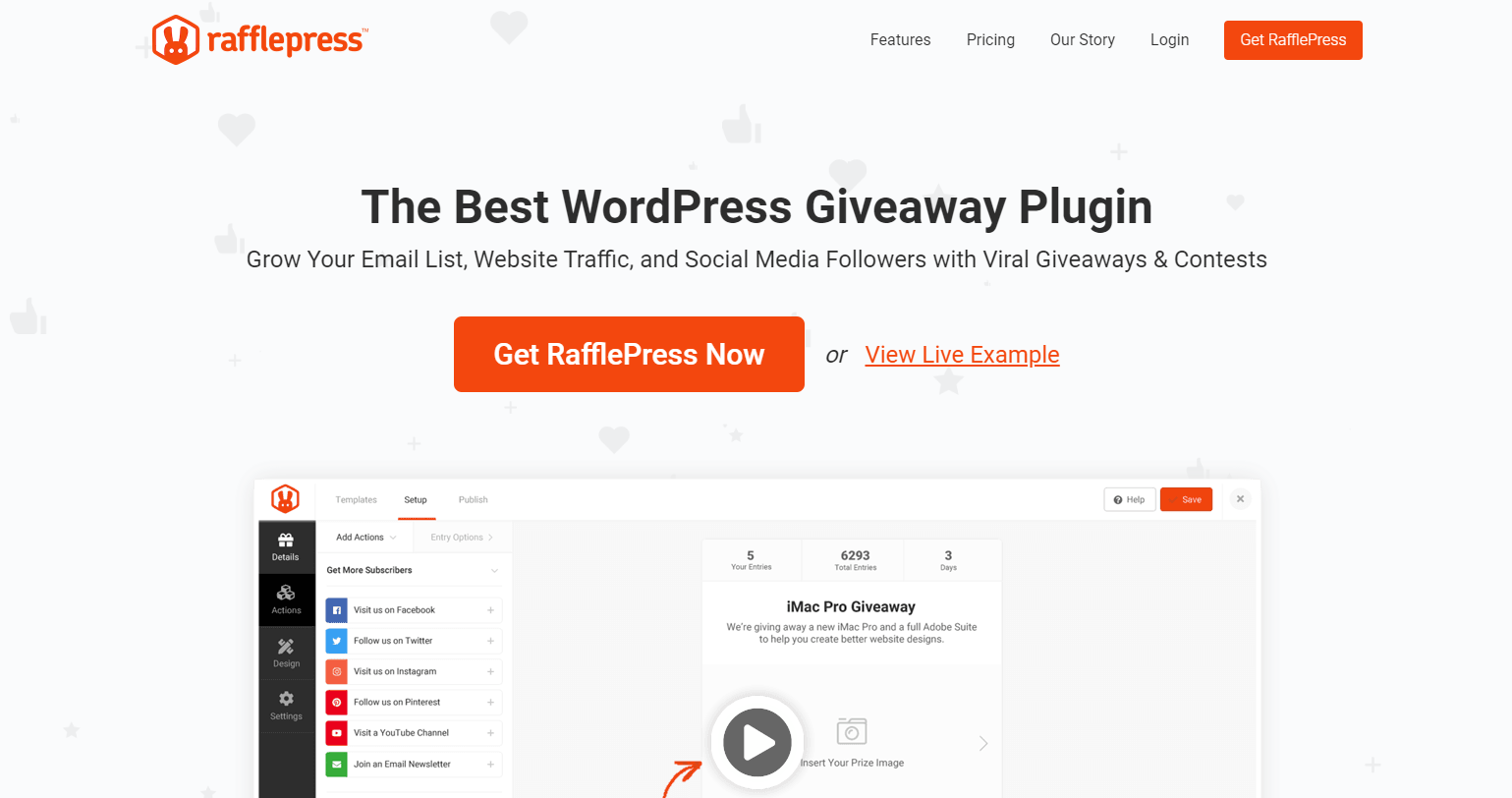 One of the most popular and user-friendly WordPress contests or giveaway plugins is RafflePress. It has more than 10,000 active installations, and can help you get more website traffic, social media followers and email subscribers.
With RafflePress, you can create viral giveaways and contests for your WooCommerce store. It comes with a drag-and-drop giveaway builder so it is very easy to set up. RafflePress even comes with premade "goal based" giveaway templates to help you get the results you want to see.
Moreover, to help you increase your follower count, email subscribers and engagement rates, RafflePress gives you a built-in viral sharing feature that lets you reward extra entries to participants who complete bonus actions like sharing your giveaway on social media, referring a friend and more.
2. KingSumo: Create Successful Viral Giveaways On WordPress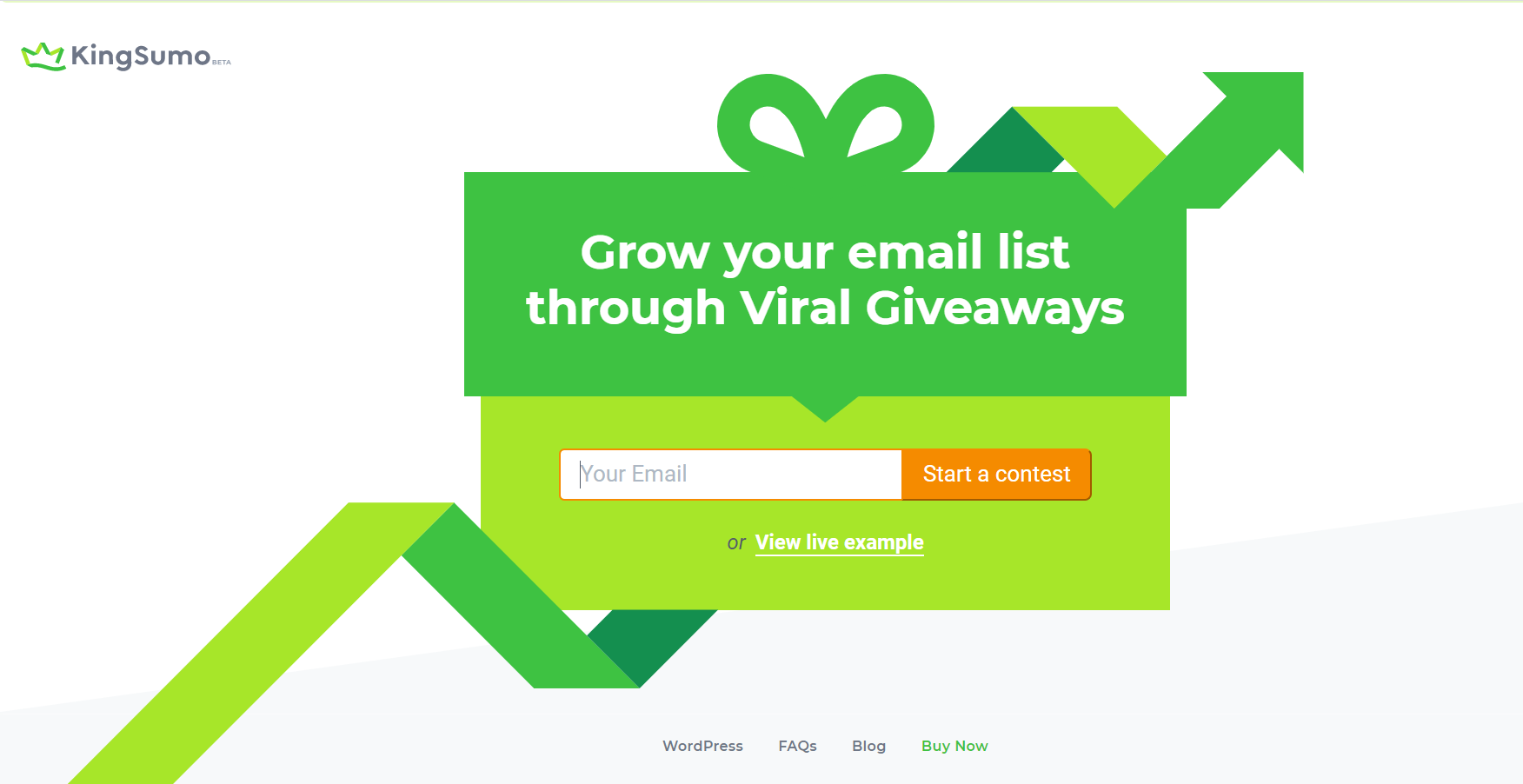 KingSumo is another very popular tool for creating and hosting viral giveaways on your website. It comes in both a plugin version for WordPress as well as a web app for version. The WordPress plugin for KingSumo has some advanced email marketing automation features whereas the web app version has tons of options for creating and rewarding bonus entries to your giveaway participants.
3. WP Optin Wheel: Gamified Optin Marketing Tool For WordPress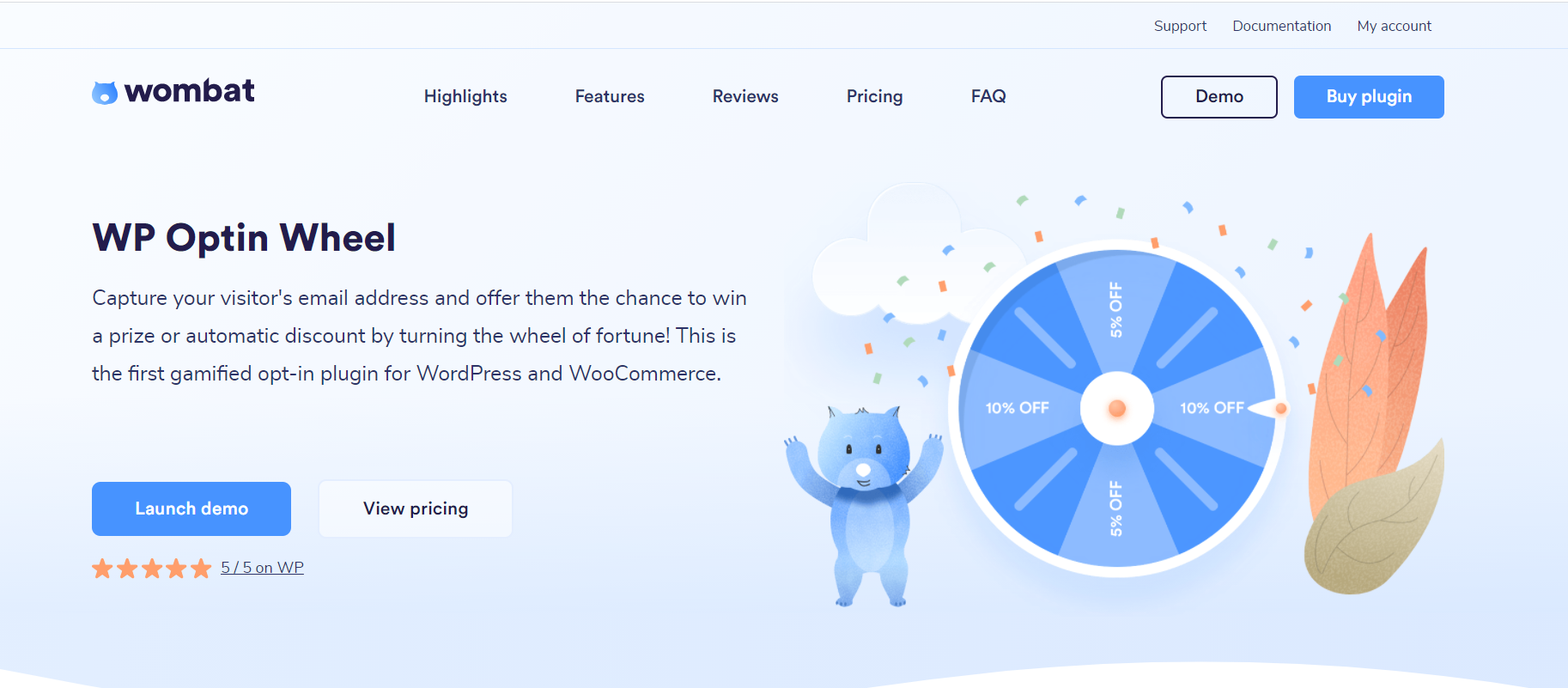 If you want to create gamified giveaways or contests, then the best way to do it is by using a WordPress spin to win wheel. And one of the most popular spin to win wheel for WordPress and WooCommerce is WP Optin Wheel plugin.
With WP Optin Wheel, you get beautifully designed premade themes for creating your spin wheel. You can set custom chances for winning in each wheel slice and configure each wheel slice separately to add different links. 
Besides this, you can also easily integrate WP Optin Wheel with email marketing tools like MailChimp to get and manage email subscriptions for your website. This helps you to generate more leads. In addition to these, you can control when to show the popup optin for your spin to win wheel, customize the content and style to your preferences and enjoy multilingual support. 
4. Lucky Wheel For WooCommerce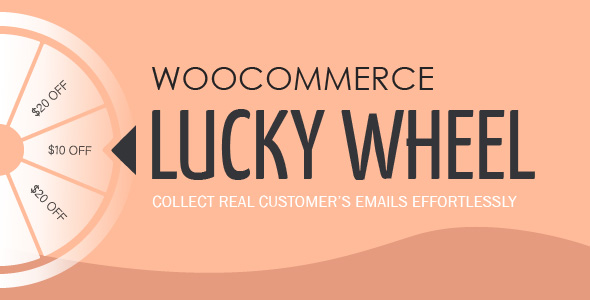 Another popular plugin for creating spinning wheel type games for your website is Lucky Wheel For WooCommerce. This plugin is best for capturing email subscribers and generating your leads that way. It will offer your website visitors a chance to win prizes by spinning the wheel if they subscribe to your newsletter, and will send a coupon code to them for availing discounts on your product offerings.
A simple, straightforward plugin with a lot of flexibility, Lucky Wheel For WooCommerce lets you control the spinning time and the delay time between each spin. You can choose the position of your wheel pop-up, and decide which pages you want to display your spin wheel. You can even add extra conditional tags to get more control over your wheel pop-up.
5. Spin Wheel For WooCommerce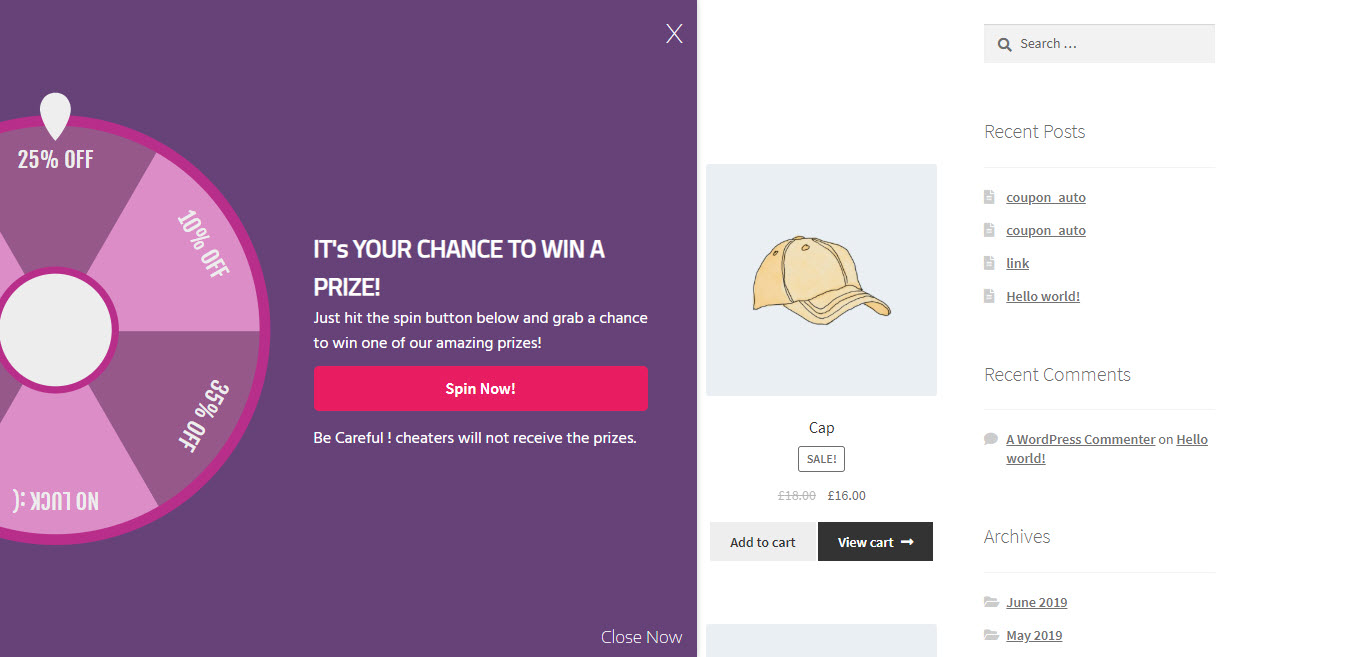 Finally, if you enjoy using WooCommerce extensions, then you can check out Spin Wheel For WooCommerce. This WooCommerce extension plugin lets you add a popup "wheel of fortune" on your website to help engage customers. With this extension, you can offer your site visitors a chance to win exclusive discounts and add an unlimited number of wheel slices each with different prizes.
From the color of the wheel to the content, you can customize your wheel of fortune any way you want with Spin Wheel For WooCommerce. Besides this, you can also enable sound effects, animated snowfall effects, set coupon duration and display exit intent, offer free downloads, and much more.
In addition to all these, you can also view insightful data and analytics about your wheel to see how many customers have interacted with it, auto-generate WooCommerce coupons for customers and have those sent to their email, and even create separate spin wheel triggers for desktop and mobile devices.
Best Practices For Hosting WordPress Giveaways Or Sweepstakes And Contests
Just choosing a spin wheel or giveaway plugin isn't enough for you to successfully retain your customers. To achieve your goals and create a successful giveaway contest, you should know what the best practices are to get the results you seek.
Here are a few tips and tricks to help you create a successful WordPress giveaway.
👉 Make sure your campaign runs no longer than 25 to 60 days.
👉 The best time to host a sweepstake or giveaway is in June and in November, so make sure to plan your giveaway during that time.
👉 94% of the time, your participants will share your giveaway on social media, so remember to reward them with bonus entries for sharing. 
👉 Add a social media auto-fill option in your giveaway participation forms. This can boost conversions by almost 189%.
Bonus: Must-Have WordPress Plugins For Any eCommerce Business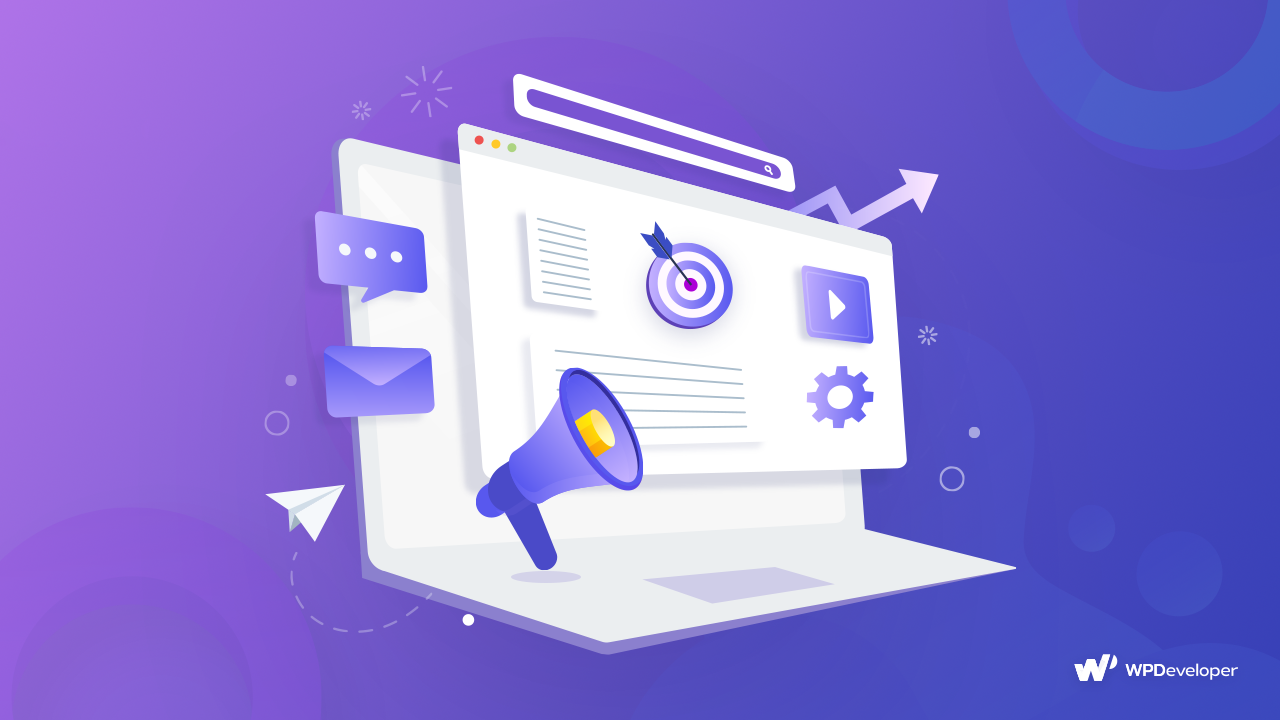 In addition to these top WordPress spin-to-win plugins and giveaway plugins, there are plenty of other tools that you can use to boost sales and other conversion rates for your online store. These include ready WooCommerce website templates to create your online store, plugins for social proof marketing, as well as advanced multi-criteria reviews and ratings for WooCommerce products. Check out our list of the top must-have WooCommerce plugins for your online business to find out more.
Grow Your WooCommerce Conversions With WordPress Spin To Win Plugins
As you can see, there are many fun ways to keep your site visitors engaged and boost conversions for your WooCommerce store. And as you can see from this post, there are tons of amazing WordPress giveaway plugins and spin-to-win plugins to help you generate leads. Let us know which one of these is your favorite in the comments below.
For more fun tutorials, tips and tricks, news and updates, make sure to subscribe to our blog or join our friendly community on Facebook.