Ever since our initial release back in 2017, our main goal has been to enhance the page building experience for Elementor users. It has always motivated us to do better and go into the next level. Without the inspiration & faith put by our amazing userbase, it would have been impossible for Essential Addons to be the Best Elementor Add-on in the marketplace with over 1 Million Downloads.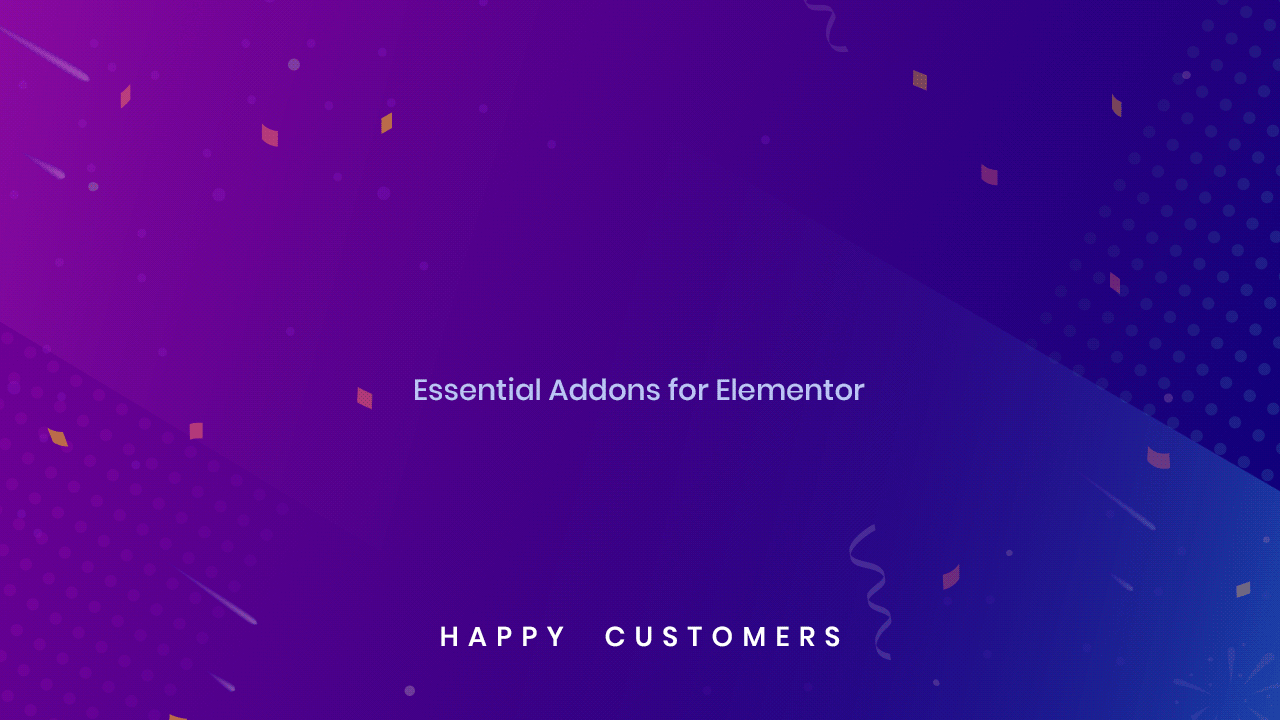 Getting in the top is hard, but staying there is even a harder task. So, we constantly try to make improvements & offer new features so that everyone can enjoy designing at its fullest. If you ask us, we would say, we have come this far because of this continual improvement approach. Thanks to the love & constant feedback from you guys, we achieved 100K+ happy users back in the end of last year. Now, barely six months later, we are absolutely proud & delighted to announce that Essential Addons has reached 200K Active Installations & counting.
With over Million Downloads & hundreds of Happy Users, Essential Addons is now everyone's first choice to take their Elementor Page Building Experience to the next level.
The Amazing Journey So Far
All good things must start from somewhere. We had to overcome all the barriers to reach where we are right now. Without the constant support from you, Essential Addons would have never succeeded. 
Better & Faster Essential Addons 3.0
Thanks to the recent groundbreaking introduction of Essential Addons 3.0, you will have the best ever Elementor web designing experience. Everything will load faster than ever before.
What Our Clients Say About Us
We firmly believe that we got some of the Best Customers ever. We have come all this way only because of their constant feedback so that we can constantly keep on improving Essential Addons. It make us really proud that we got over 450 Five Star Ratings from our fantastic user-base.
I love how much better this makes the functionality of elementor. There are so many add ons for elementor and I find they are each worth the money and so nice to have.
Excellent for the price! These add ons deliver a lot for the elementor free page builder. In fact, they make it possible to get almost the same benefits as the paid version. Definitely worth installing.
Great addon to elementor. I tried a few different ones for elementor but this is by far the best.
The best support in the planet! I was having problems with the plug-in, and those guys, mostly Patricia did an AMAZING job helping me out. They did everything they could and solved my problem, my website is working 100% now thanks to them. I appreciate! Thanks!!
Finally….. something claiming to be free that actually is free and works. Not one of those plugins that leaves you hangin. Not everyone is building for a client. Some of us just want to build our own website and dont need the pro multisite crap that usually comes with making a free plugin usable. Thank you!!
Let's Get Connected & Level Up Elementor Experience
You can reach out to us anytime you want. Feel free to join our wonderful Essential Addons Community and be up-to-date.
Will You Recommend Our Plugin To Your Friends?