In this fast-paced digital era, users demand instant gratification, and a slow-loading website can quickly drive them away. That's why in this blog, you will get a compiled list of the 15+ fastest WordPress themes that will not only captivate your audience but also deliver an exceptional browsing experience. So, buckle up as we take you on a journey through the most optimized and lightning-fast themes available in the market today in 2023!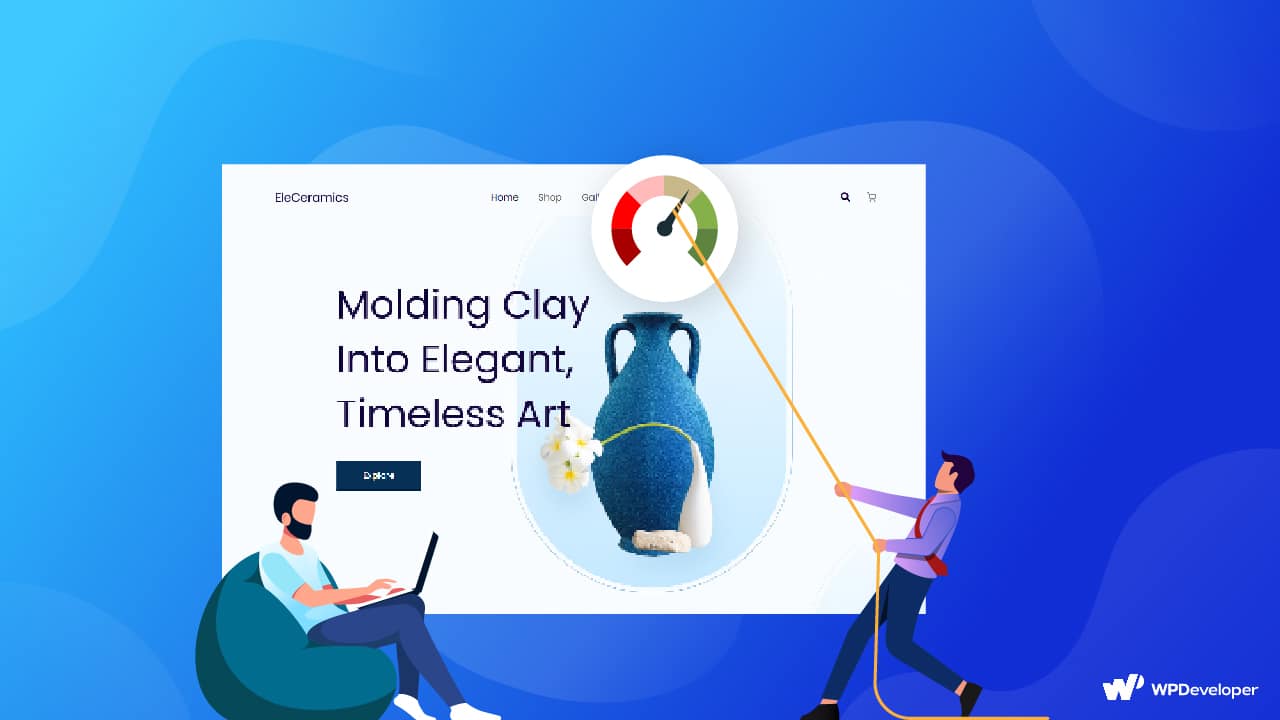 Get All 15+ Fastest WordPress Themes In 2023
Let's take a deep dive into this blog till the end to know all the beautifully designs, fully customizable, responsive, ready, and fastest WordPress themes for WordPress users in this year 2023 below:
✨ Templately

Templately provides 4000+ multipurpose, versatile, fastest WordPress theme templates that will help you create any type of website without coding. You can build, design and make your website appealing the way you want. Each design is completely customizable, responsive, and lightweight.
✨ Hello Elementor
Hello Elementor is a free WordPress Starter theme designed for simplicity and efficiency. It provides a minimalist approach while serving as an excellent foundation for Elementor website builders. While the theme itself is free, users have the option to enhance their experience through paid upgrades or support. With Elementor, you have full control and flexibility to customize every aspect of your WordPress website, empowering you to create stunning designs as per your preferences.
✨ Go
Go is a multipurpose theme that can help you build any type of website no matter what profession you form. It is one of the fastest WordPress themes, modern, and comes with slick layouts to create a stunning website as per your preference.
✨ OceanWP
OceanWP is one of the most effective and fastest WordPress themes that will enable you to design your website the way you want. Because this theme is so lightweight and fast to load. OceanWP will help you optimize your website for search engines and make your website interactive with its simple but modern layouts.
✨Wave Digital
Wave Digital is a modern WordPress personal website template that lets you build outstanding SEO agency websites. Built for Gutenberg with Essential Blocks and Elementor with Essential Addons. This fastest WordPress theme template is easily customized without coding. Templates in this pack load fast on all devices and are responsive across all browsers.
✨ Ultra
Ultra is one of the most popular, lightweight, fastest WordPress themes to launch your business, blog, or portfolio website anytime. It is very simple to set up. You can rapidly construct interactive, visitor-engaging websites with the help of Ultra. Almost all widely used plugins and extensions are supported.
✨ Twenty Twenty-One Theme
Twenty Twenty-One theme offers all the functionality you will need to build a beautiful website in your block editor, despite being meant to be a simple and elegant theme. It has been one of the most popular and quickly gaining portfolio themes. With Twenty Twenty-One, you can design a stunning personal website.
✨ CryptoCurrency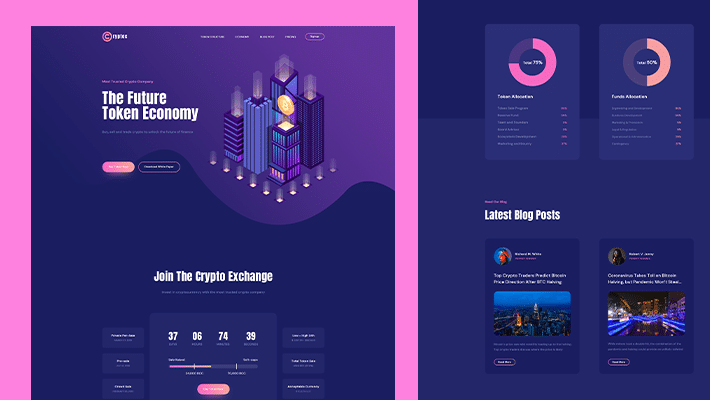 CryptoCurrency is a modern, stylish, trendy WordPress in-built-ready theme template that is fully responsive and compatible with both Elementor and Gutenberg editors. This fastest WordPress theme is designed for professional cryptocurrency and investment consulting services and other related.
✨ EduBee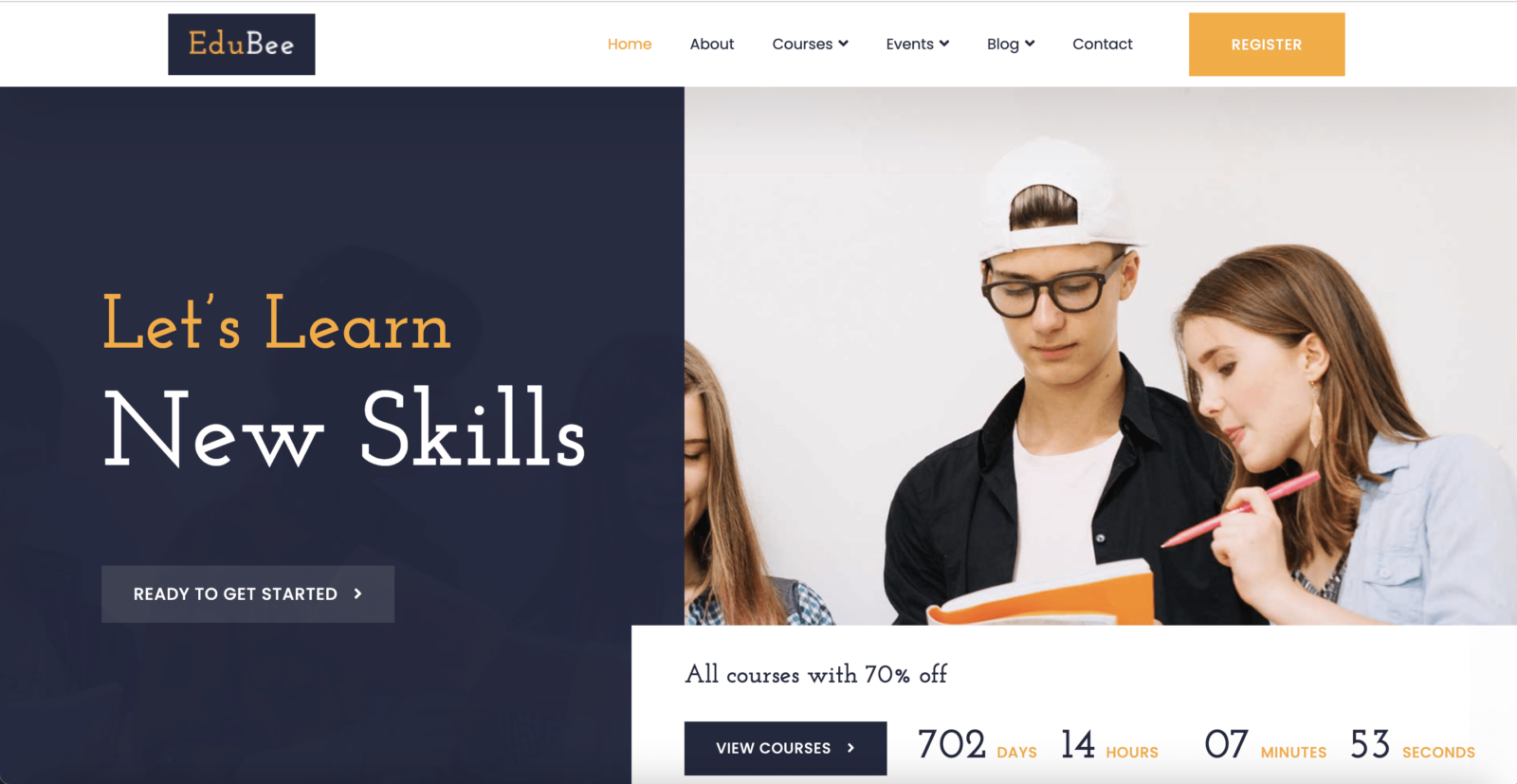 EduBee is one of the well-designed website template packs by Templately that come with an in-built advanced theme to design any online learning institutes, online education centers, education providers, trainers, educators, or anyone involved in the education industry. This fastest WordPress theme is completely compatible with Gutenberg and Elementor.
Twenty-Twenty Two

Twenty Twenty-Two embraces the belief that everyone deserves a completely distinctive website and is built on a strong design foundation. The gentle aesthetics of the theme are influenced by the variety and adaptability of birds. The typography is simple yet powerful and with only a few clicks, this theme is giving users access to a huge variety of expertly created layouts. Whether you want to establish a portfolio, a single-page website, a blog, a commercial website, or another type of website, Twenty Twenty-Two will assist you in doing so.
Responsive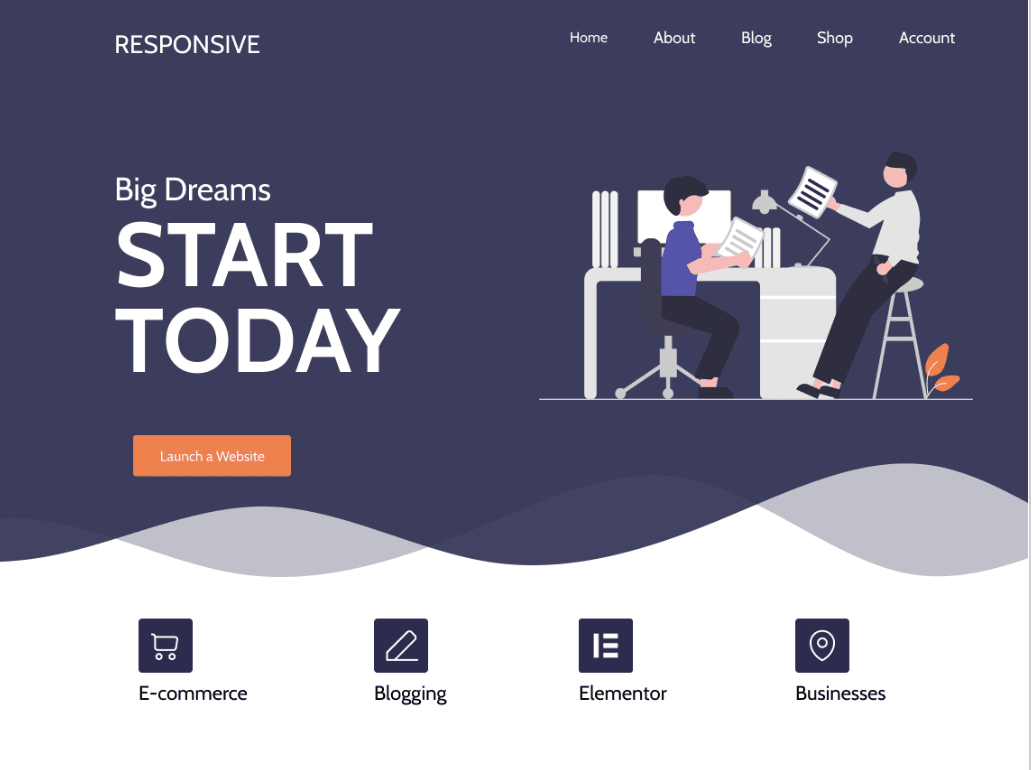 Responsive is one of the fastest WordPress themes. It is a lightweight, & fully customizable WordPress theme for websites of various types blog, WooCommerce, Portfolio, Podcast, Startups, Consultancy, Education, LMS, Auctions, and more. This theme also offers 100+ free ready-to-use Elementor & WordPress Block designs. With a simple drag-and-drop interface, you can easily customize the theme and build blogs or online stores.
Twenty-Twenty Three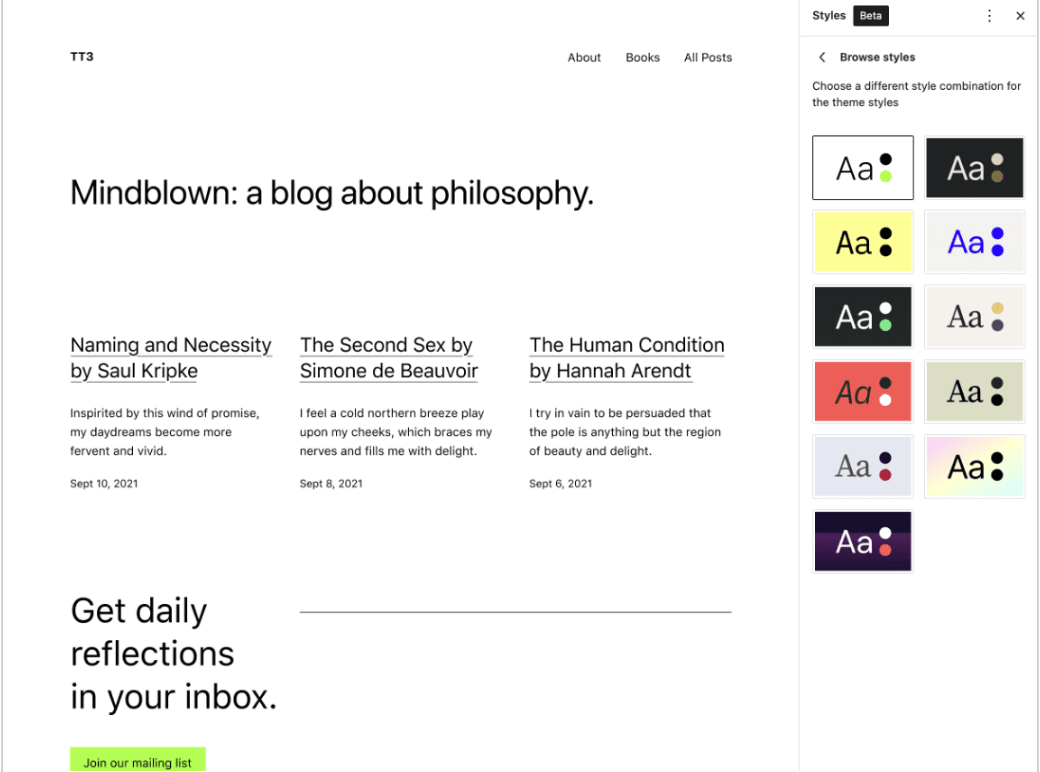 Twenty Twenty-Three is one of the default fastest WordPress themes that have 10 distinct style variants made by WordPress community users with a clear, blank basis as a starting point. Using the included styles of Twenty Twenty-Three or diving into creation and thorough customization yourself, you can quickly and intuitively design a complicated or incredibly simple website right away.
Neve Theme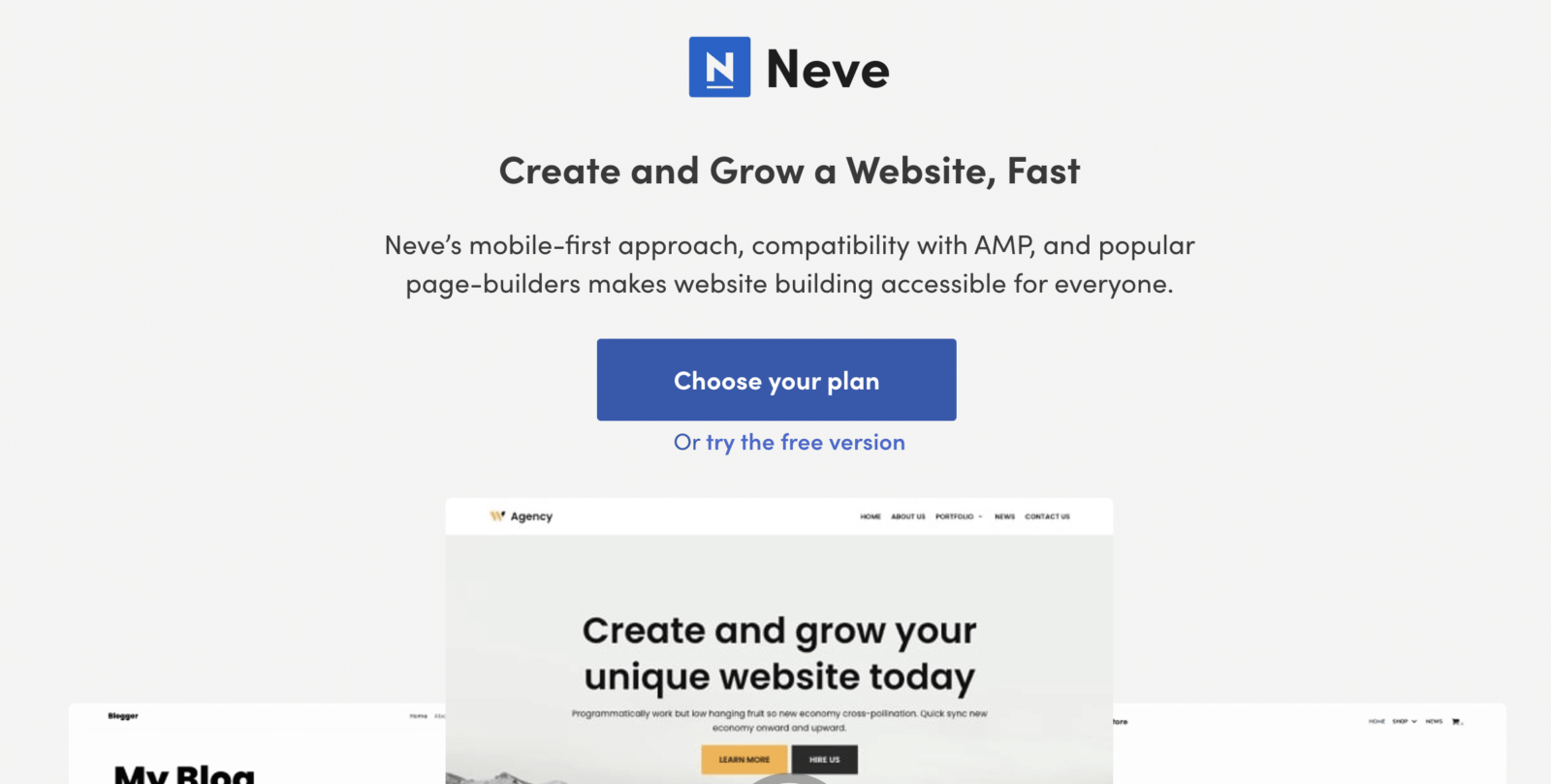 Neve is one of the fastest WordPress themes that is a mobile-first approach, compatible with AMP, and popular page-builders. It will make website building accessible for everyone. This theme can be set up easily and comes with sleek designs.
Zakra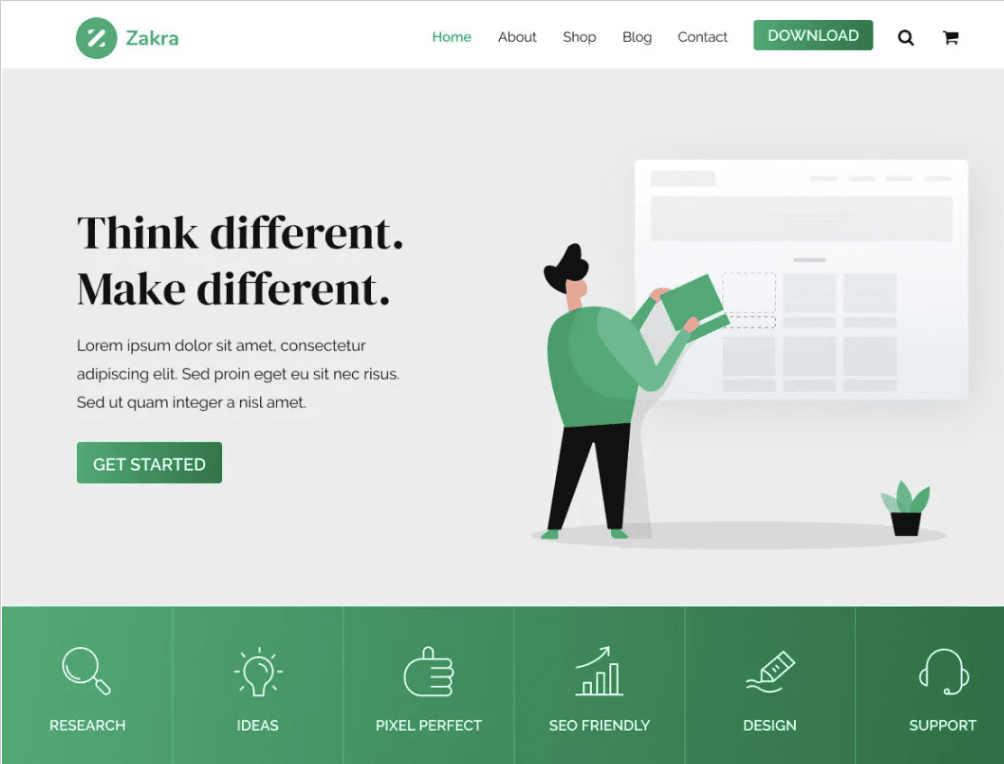 Zakra is the fastest and most flexible multipurpose theme that makes it simple to build stunning and expert websites. You may rapidly create a distinctive and useful site that meets your individual demands by selecting one of the more than 40 free beginning sample sites that are already developed. It doesn't matter if you're starting a blog, news site, e-commerce site, portfolio website, business website, LMS, or specialty website.
Naturous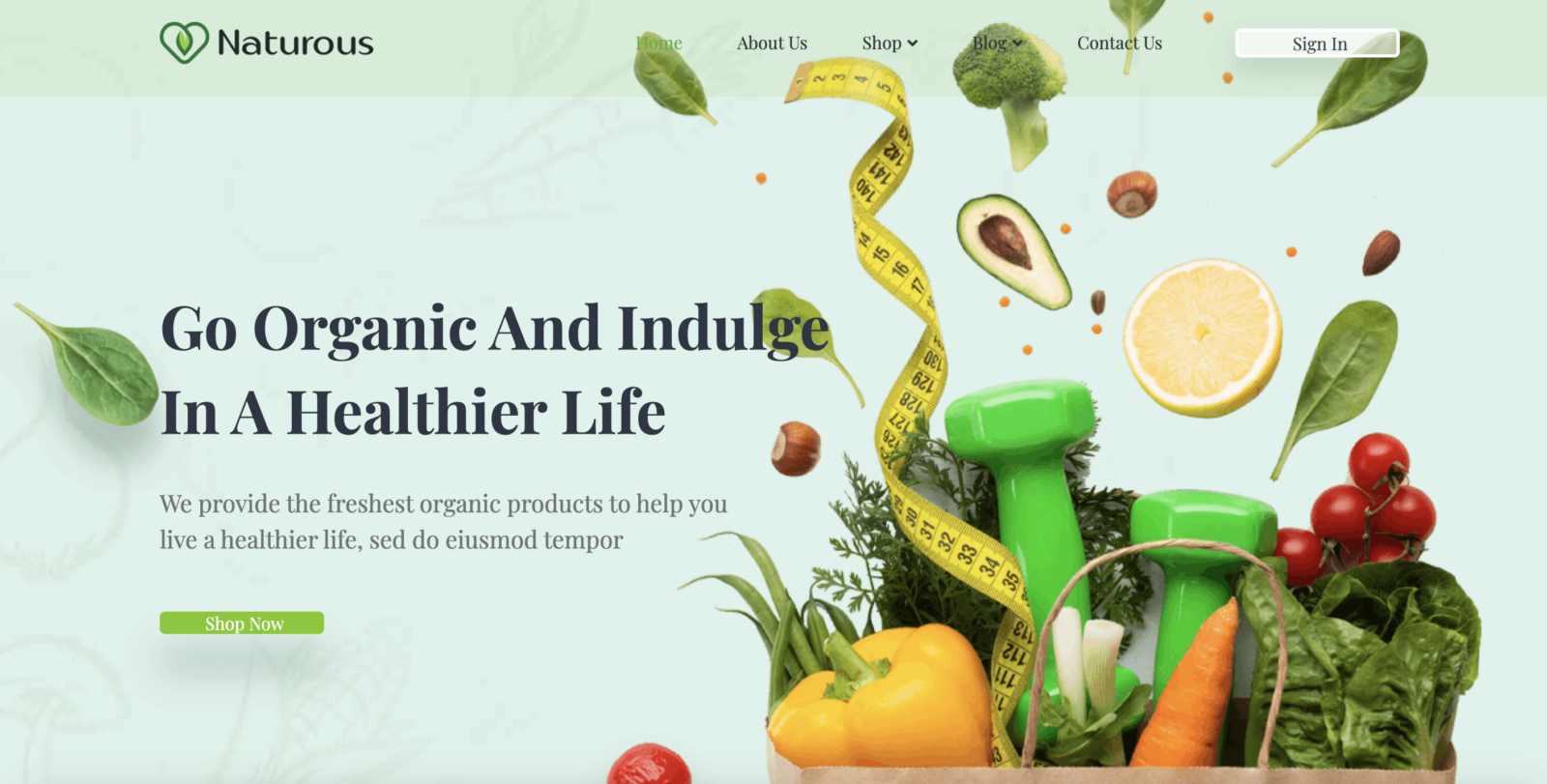 Naturous is an exclusively designed template pack that comes with an in-built theme for the WooCommerce organic food store website that has a fresh appearance. This fastest WordPress theme template offers an impressive design that is perfect for creating an organic food shop website. Gardeners, farmers, restaurants, grocers, suppliers, or anyone related to organic foods, products, or services can use this template pack to create a complete website without any code.
Now It's Your Turn To Explore
Remember, to please your visitors with a fast-loading website is essential for SEO rankings and general online success. Speed and performance should always come first whether you manage a personal blog, an online store, or a corporate website.
As you delve into selecting the perfect theme for your WordPress site, keep in mind the specific needs of your content and target audience. From minimalist designs to feature-rich interfaces, the themes we've showcased here cater to a wide range of preferences.
So, why settle for a sluggish website when you can embrace the speed revolution? Take the leap with one of these lightning-fast themes and witness the magic of a seamlessly interactive online presence. Stay ahead of the curve, stand out from the crowd, and watch your website thrive in the fast lane of the internet. Happy theme hunting and here's to a faster, more engaging, and successful WordPress experience in 2023 and beyond!
If you want to read more exciting tutorials, tips and tricks, and hacks, subscribe to our blog, and don't forget to join our popular Facebook community to get attached to all WordPress experts.
Read More Exciting Blogs Below!
⭐Why Must A Content Writer or Author Need A Personal Website & How To Create One Without Coding?
⭐WordPress Theme Identifier: How To Detect Which Theme A Site Is Using
⭐10 Best Google Chrome Extensions For Your WordPress Website