We all love Elementor as it is the complete website building tool in WordPress. You can easily customize your entire site look with its flexible drag and drop feature-rich elements. You can even get a faster and wonderful looking site just within a few clicks. So without any further discussion, let's jump into the topic and learn in detail how to speed up Elementor workflow!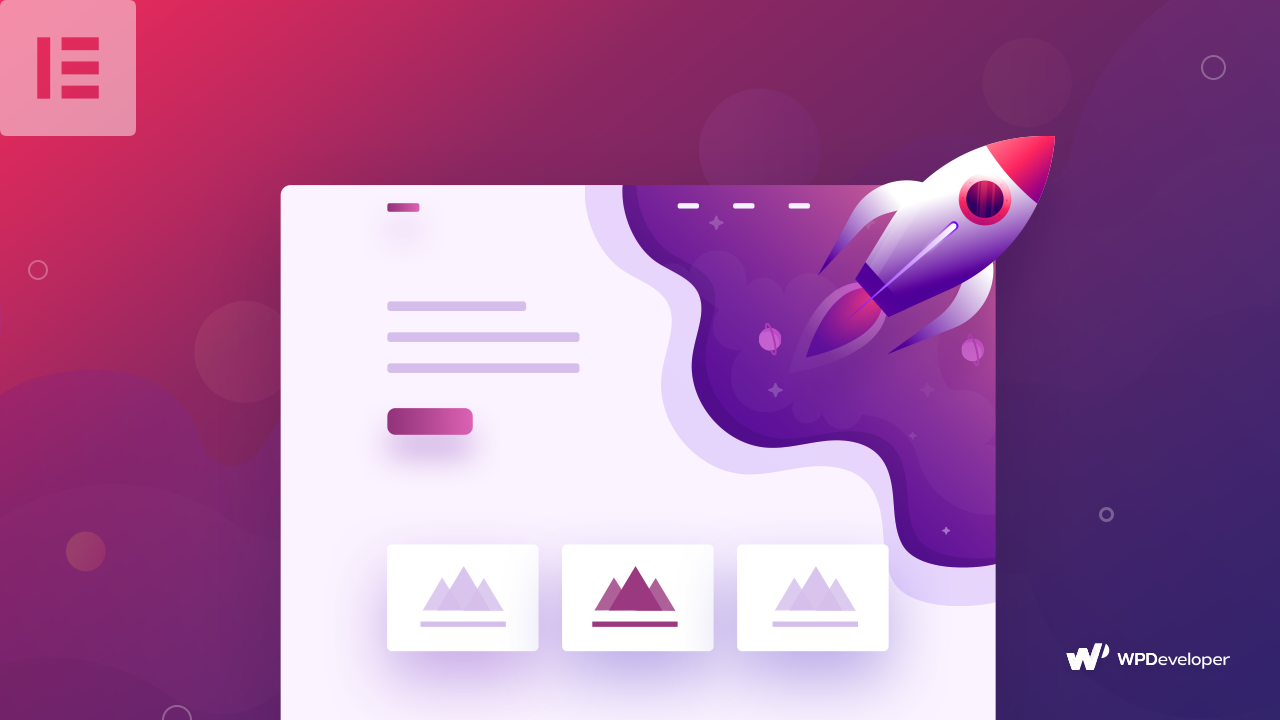 7 Tips To Speed Up Elementor Workflow In 2023
According to statistics, worldwide 6,496,933 live websites are built with Elementor. And many struggle to know the right tactics to smoothen and speed up your Elementor Workflow. Keep tuning with us till the end to get all 7 exclusive tips that can help you up entirely to speed up Elementor workflow right away.
1. Get Best Hosting Service Provider
You have to choose a premium hosting service provider to speed up your Elementor site. It would help you to manage, secure, and accelerate your entire website performance. If you see the site is slow to using a poor host server, then you need to take a decision to change it up with the best one like Kinsta, WPEngine, or others. You can check out the blog about Best Hosting Recommendation to make the right decision.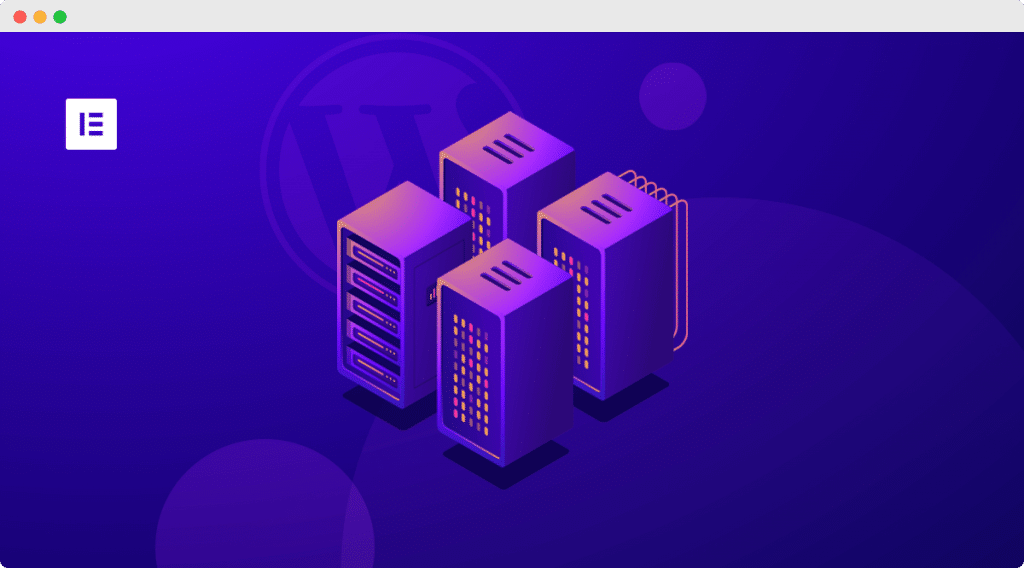 2. Ready Elementor Templates Library & More

You can speed up Elementor site by using its handful of premade template designs. You will get the entire page template or separate blocks layout like contact, testimonial, service, etc. It won't take time and is an easy fit with the website page layout. You just need to drag and drop sections to make it outstanding. Not only that, you can easily import or export any template to design your site.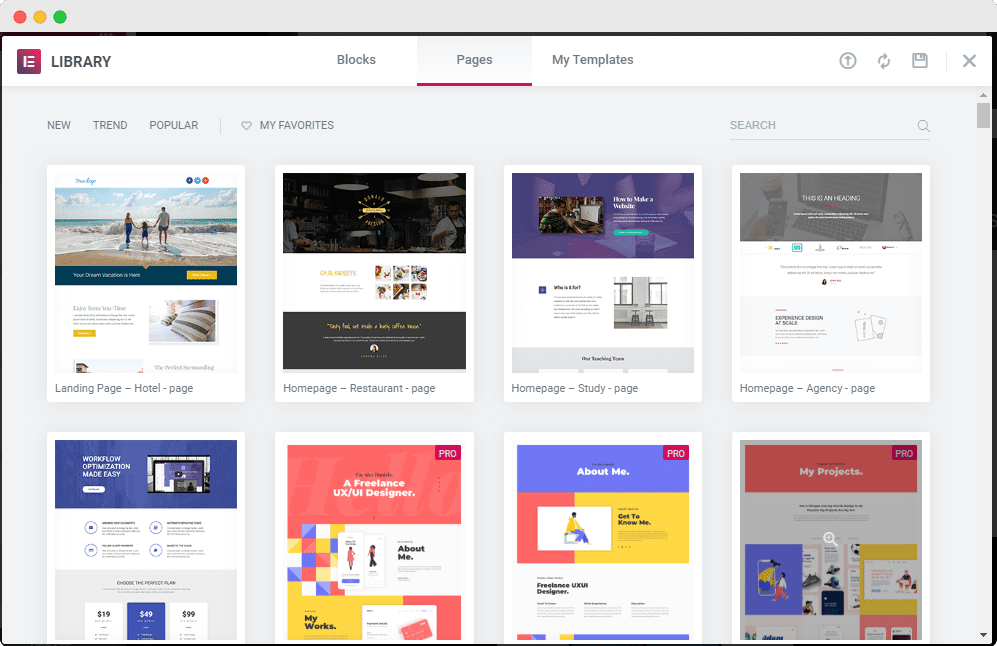 You can save any of your posts or pages as your template. Then you can export the layout to your site. You can add any customized file of layout design to WordPress dashboard and make the changes as well. As earlier mentioned, the predefined layout exists with all types of templates. So for that, its Library works like a treasure to organize the outlook and speed up Elementor design that makes it lightweight and speedy.
Moreover, you can get the best Elementor templates cloud Templately on WordPress to design your website the way you want, and without coding. Templately comes with 1600+ ready Elementor templates with amazing cloud support. You can save your designs on the cloud and help you manage a separate Templately Cloud WorkSpace to communicate with your team, anytime. So by using Templately you can have all-in-one support to design and manage your cloud space to smoothen your Elementor Workflow more than before.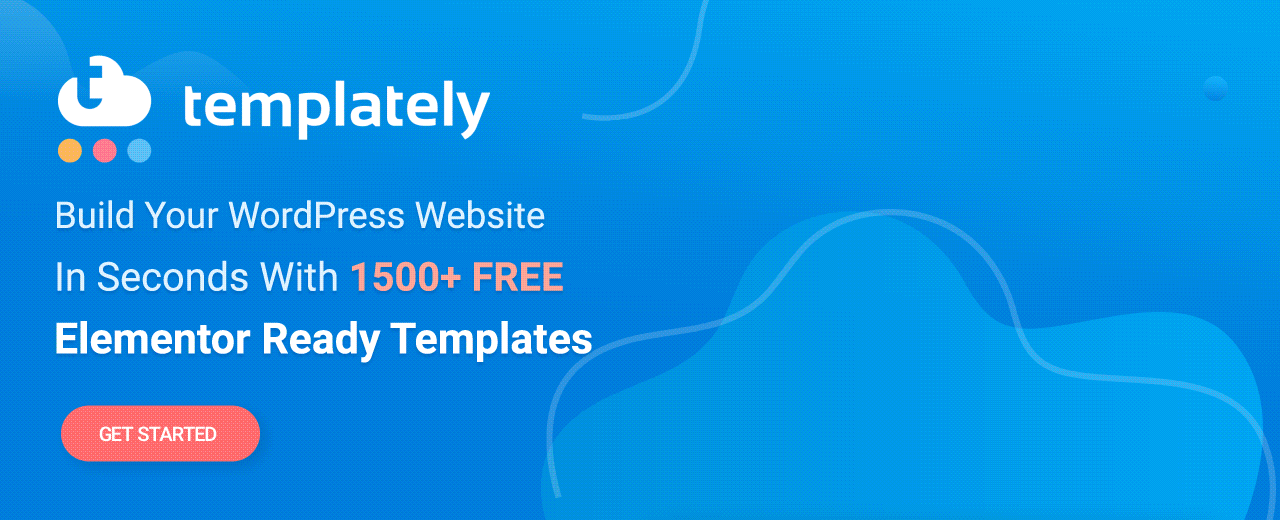 3. Increase Productivity Using Global Widgets



If you want to speed up Elementor site performance, you have to know all the tips and tricks to make it faster. Like you can save particular element layout design as Global Widgets. Like Testimonial, Team Member, Pricing Menu, etc are some important sections you may have to reuse in your website pages. It would create an inconvenient situation that you have to create the section multiple times if needed.

For this reason, global widgets have been introduced by Elementor. If you save any element as global widgets, then you can use it anywhere on the website whenever you need it. Also, if you update any portion of it, it will automatically be saved in other elements of the site. You don't have to update it manually every time as well.
4. Elementor Design System To Smoothen Workflow
Elementor design system comes with Elementor site Settings that consist of configuring Global Color & Global Font to smoothen your Elementor workflow more than before. It helps you to maintain consistency with website colors and fonts to make your website design lightweight and impressive in the eyes of your audience.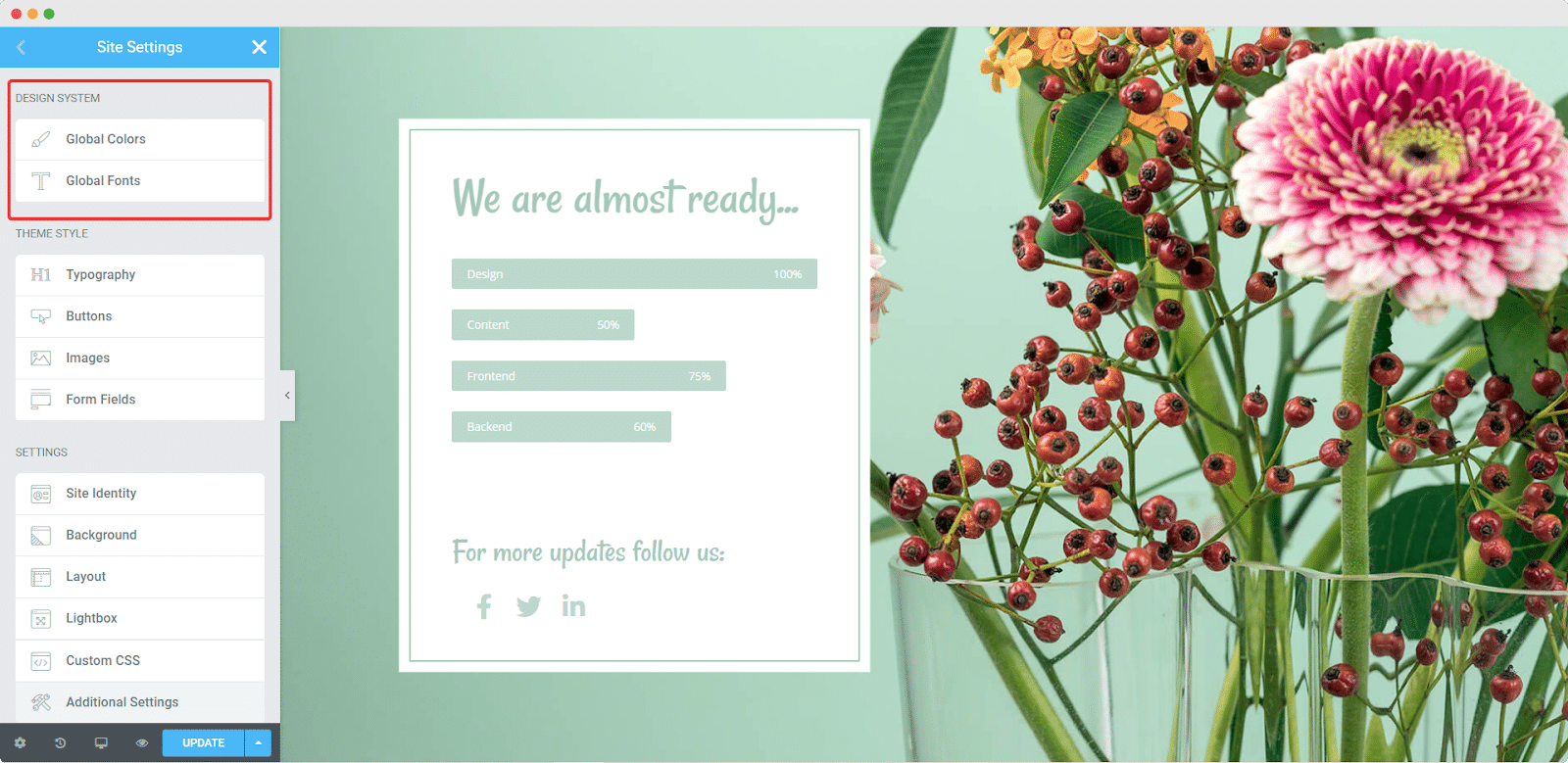 5. Make Your Site Faster By Removing Cache  

 



Removing cache on a daily basis for WordPress sites is a must.  It will help your site to perform better and reduce reload time. Besides that, if you make any changes to your design, it won't get the update because of the cache. So you have to clear your cache to make the site error-free. You can go to the WP Dashboard ->Elementor ->Regenerate CSS to clear the cache and speed up the Elementor site. Also, you can consider plugins like WP Rocket, WP Super Cache, and others to remove your site cache with ease. It will help you to power up your site by reducing the reload time instantly.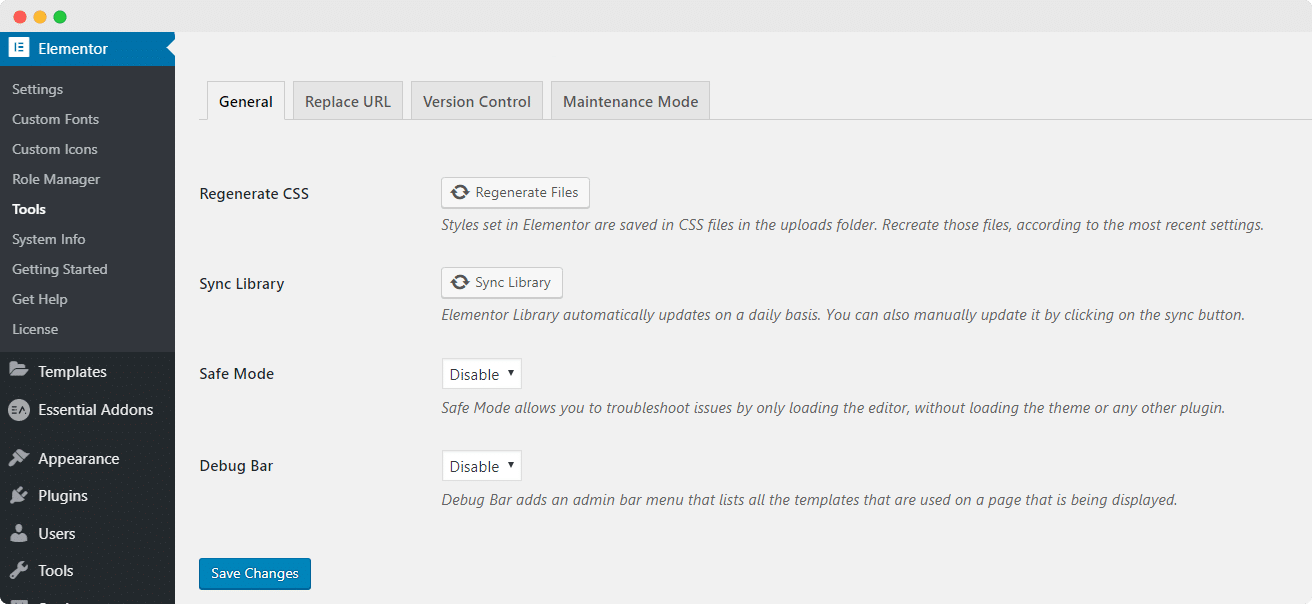 6. Shortcuts To Faster Elementor Workflow More 
Shortcut keys have always been effective to accelerate the design workflow. You can quickly accomplish the work using those hotkeys. And If you want to speed up Elementor site design, it also comes with some shortcuts to make the overall work process faster. You will get an idea by reading about all the hotkeys on this blog.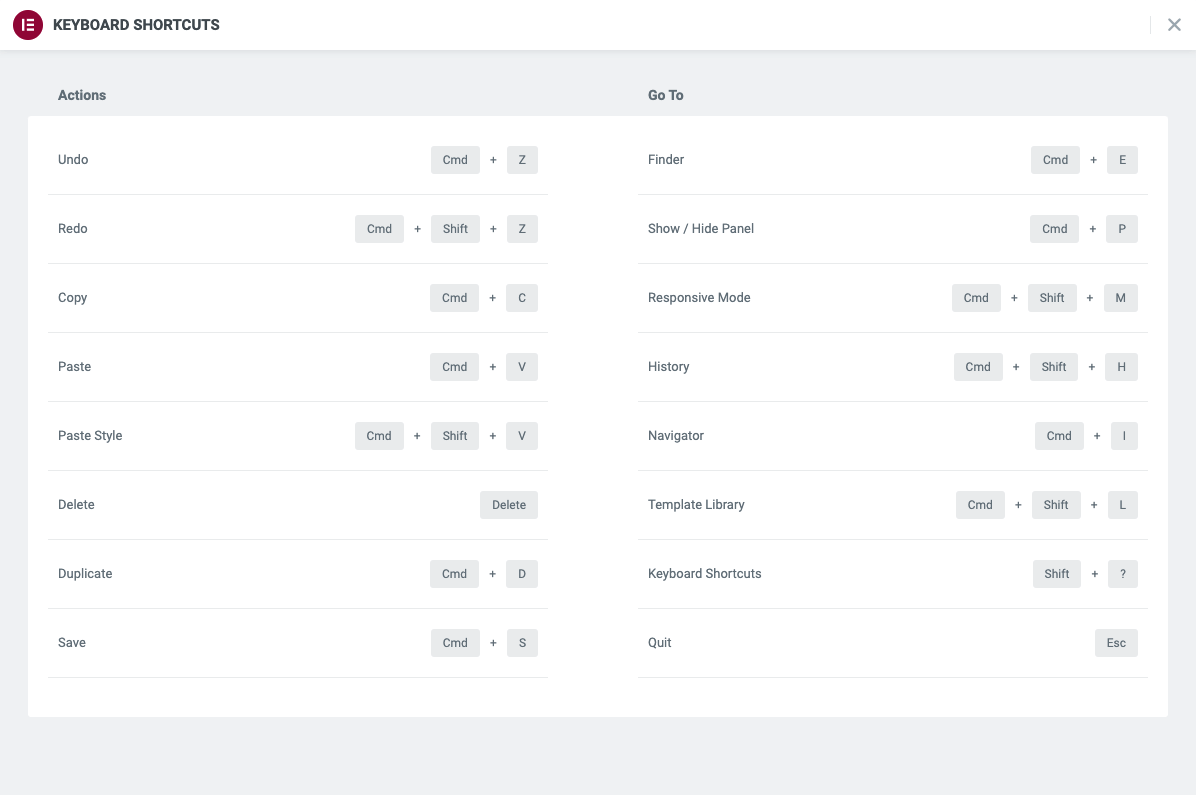 Source: Elementor
7. Speed Up Website Using Best Addons For Elementor
You can speed up your Elementor site performance anytime by choosing the best third-party Addons. And if you are in that search, then you can easily go with Essential Addons for Elementor. It comes up with 80+ amazing elements. You can easily customize each widget accordingly to your taste with custom CSS and coding.

Its lightweight and faster-loading element will speed up your Elementor workflow and make your website look standout with ease. And if you want to know more about what's new it's offering, you can directly check out this Essential Addons blog by clicking on the link.
Now It's Your Turn To Explore!
Your client will judge your product by your online representation and site speed. So to have a stunning-looking user-friendliness website, you also have to assure its fastness. This blog's purpose is to help you out with some amazing workable tactics to speed up your Elementor workflow with ease. Now let us know which tips and tricks work for you to speed up Elementor site workflow by commenting below.
If you want to read more exciting blogs like this, check our blog page, and don't forget to join our friendly Facebook community.