Implementing FOMO Popups marketing strategy on the website can easily help you to drag your customer's attention on the spot. It will enhance your website traffic and boost the conversion rate more than ever before. It can instantly influence your audience to get engaged to your preferred link. Also, you would be able to enhance your site engagement, sales lead and conversion pretty well for your business to grow.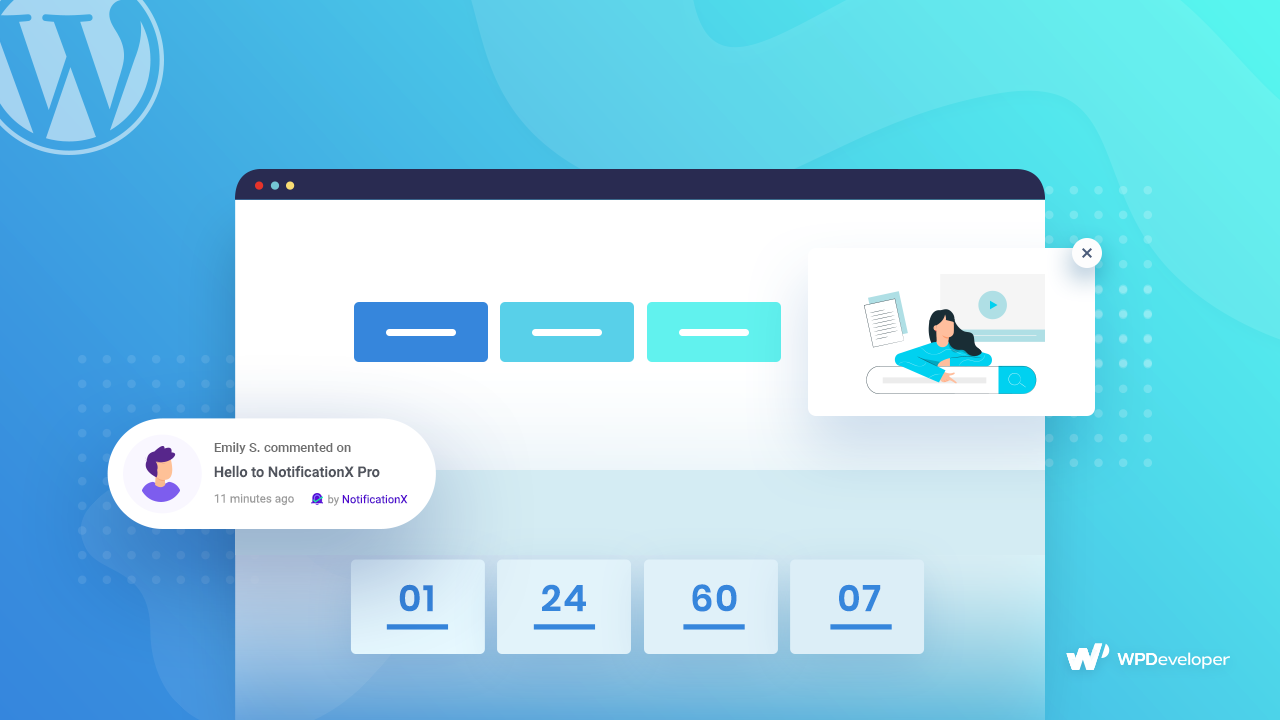 Power Up Marketing Policy With FOMO Popup
Web popup advertisement is one of those effective Fomo marketing strategies. Its automatic notification alert successfully hit visitors' minds and creates urgency. They feel eagerness to at least view the offer, click on it or get subscribed. Suppose you reach out to an e-commerce site to buy something. At that time, you see a popup window that contains news of 40% discount offer. It will immediately create a positive impression on your mind to view the popup ad.
If the add consists of a CTA button to get subscribed and have the offer. You will definitely do that to get the discount. This is how the whole process of Fomo popup marketing works. In an instance, it will influence your visitors to buy the desired product on that particular discount rate, also get subscribed to your mail list.
Sometimes people get confused about which strategy they should apply to get new subscribers or users. But if you apply such tactic of Fomo marketing, you will surely succeed. Also, it will help you to increase the ROI of your business having potential customers through this innovative strategy.
Initiate FOMO Marketing Tactic With Elementor
Without having any further discussion, let's get to know the real tactic you should apply to display your popup window on the website. Now by using Elementor Popup Builder very quickly, you can create your desired popup window to display it on the website. It will help you to publish your latest offers, announcement, contact form or subscription list just with just a few clicks. You will get several premade template design to show up this instant notification window on site. You just have to edit the section to fill with your desired content and publish it.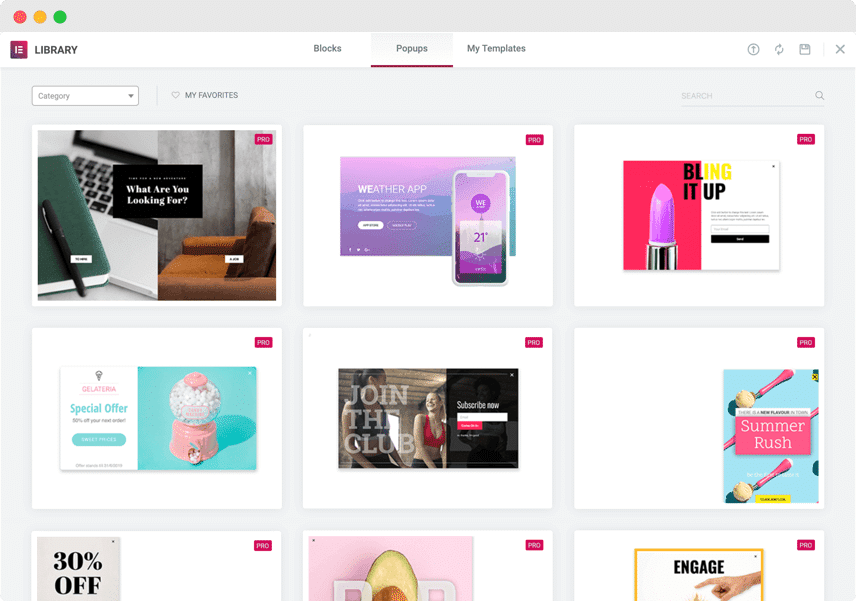 All-In-One FOMO Marketing Strategy Using NotificationX  
Including all the above policies, What if you get a complete plugin to showcase your customer live activities through notification popup on the website? It would be amazing right! You just have to maintain just one plugin than to explore your marketing tactics with advanced policies.
NotificationX is that one perfect solution for marketers to accelerate their sales conversion and site engagement on the spot and without any hassle. You can add strong social proof evidence and credibility on the web with an absolutely smart marketing technique. Thinking how to do so?
You can spread your purchase news with an amazing sales notification popup window on the website. You will get lots of advanced premade template designs to attract your audience. You just have to select your preferred one or you can customize it as per your desire. You will get full control over your sales promotion. You can select your best conversion period notification to influence your potential buyer to have your product without any doubt.     

You can also showcase your customers' valuable opinions and ratings live activities through review notification popup on the website. With the help of NotificationX, you can choose the amazing notification template to visualize your consumers' impressions beautifully to grab visitor's attention. They will then feel secure and immediately take the purchase decision.  
What if you are running a blog site and you want more active readers who will eagerly spend their time to read your content. You have to assure them that others are reading and engaged with your blog. You can only establish it by adding social proof of your website by displaying live activities of your article readers. 
NotificationX will help you out to showcase the real-time blog comments of your site visitors who just have made a comment on it with a beautiful comment notification popup. It will then encourage your new audience to click on it and read the blog with urgency. This will boost your site conversion then and then.  
But what if you are concerned about your email subscription list? Along with other features, it also comes with an email subscription live notification alert. It will fetch your subscriber information on the website with an instant FOMO popup that integrated with several email marketing platforms like MailChimp, ConvertKit, and others. 
You can not only add notification popup on the website to boost sales conversion, but you can also track and measure your customers' impression on your product and blog through the integration of Analytics in NotificationX Pro Version. You will get to know which notification popup is affecting your visitors more and set your policy following this. So in one in one package you can showcase your FOMO popup on the website and also can evaluate your user performance to change your marketing strategy and grow your business.  
Not only that, it's integrated with lots of powerful integration like Freemius, Woocommerce, and many others. So that you can easily align your product using different and showcase live notification popup of your customers. It will increase your blog site traffic in the meantime boost conversion rate. If you want to know more about it, you can check out the NotificationX documentation page.
Wrapping Up
In the online marketing world, you can use a set of different marketing tactics that might help you to grow your business. It will turn your visitors into your real customer on the spot. You need to be kicky enough with your strategies. Fomo Popup marketing is one of those smart moves that can drag your audience's attention instantly to get your service. NotificationX is that perfect plugin that can help you out to add social proof and credibility on the website with instant notification popup.
You can share your experience by commenting below and if you don't explore NotificationX yet, then you can at least give a try to learn about this amazing social proof plugin!