To create your own WordPress websites is as easy as creating a social media profile; yet, many people still fear the procedure and consider it to be more complicated than it is. Don't worry! We'll show you how to create WordPress websites in just a few minutes!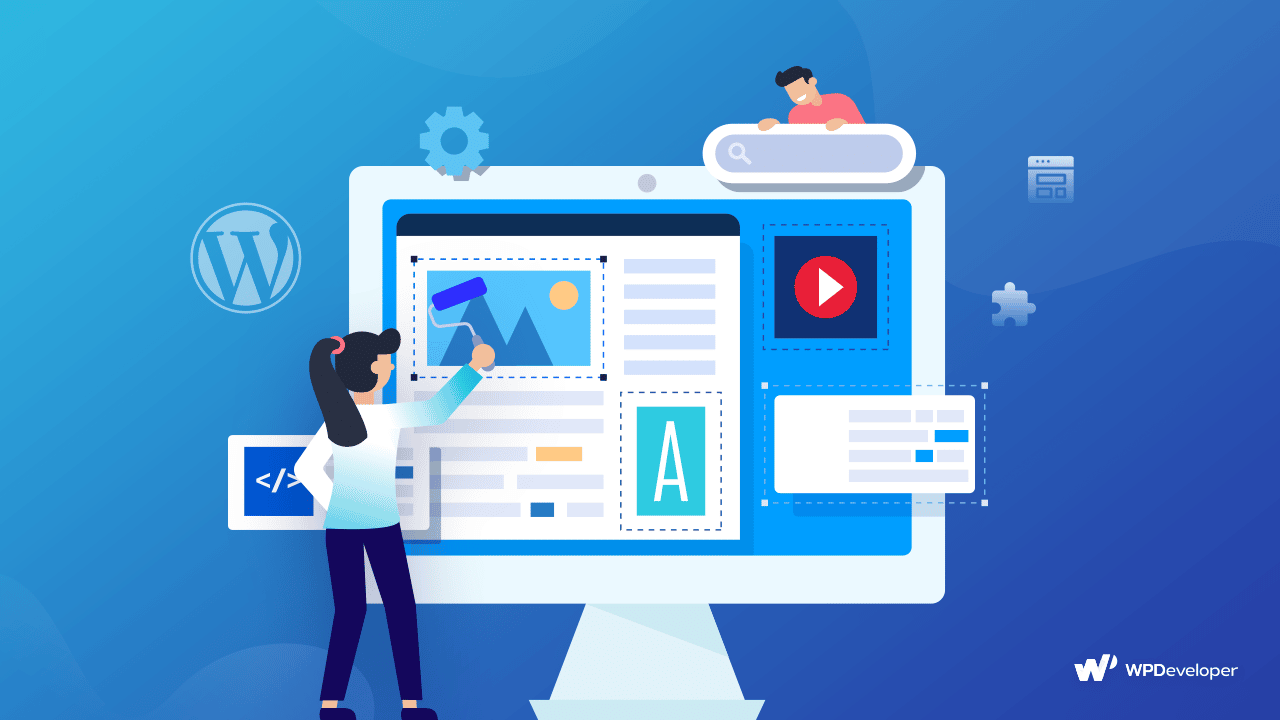 What Makes WordPress The Most Popular Platform To Build A Website Without Coding?
When you are planning to create your own website, there are thousands of ways to do that. You can build a website by coding, from your hosting provider, 3rd party, or using any website builder platform. Recently, website-building platforms are getting popular as they provide the facility to build a website from scratch all by yourself.
A content management system (CMS) is designed to provide you with some simple tools so you can modify the content of your website without any programming experience.
From the user's perspective, these CMS largely resemble the well-known interfaces of posting on social media or other frontend based platforms. In essence, you write new pages or documents and post them online. Fortunately, selecting the top one is easy. WordPress is the lone monarch perched atop the mountain.
"According to data, WordPress is used on 43% of all websites."
But what are the turning points that keep WordPress ahead? Let's check them out.
WordPress is an open-source platform. So you can make any kind of changes and customization as you want.
No need to know how to code. The platform is so flexible that without a single line of code, you can complete building a WordPress website all by yourself.
It's totally free, you won't have to spend a penny to create a WordPress website.
You can create a complete eCommerce website or a simple blog website, WordPress provides a wide range of versatility.
You will get plugins for almost all functionalities in WordPress like managing blogs, users, marketing campaigns, designing websites, etc.
WordPress is fast, optimized, and secure.
It's totally SEO friendly. So you can easily rank in search engines.
Promoting on social media is easier with it.
Why Should You Go For WordPress.org To Build A Website?
When you hear WordPress, two platforms just pop in mind: WordPress.com & WordPress.org. Between them, using WordPress.org gives you a lot of flexibility when starting a WordPress website from scratch. Let's check out the immense benefits you are going to get with WordPress.org:

1. The first facility you will get is you can pick the website name as you want. In WordPress.com you won't have that facility for free, you have to upgrade to premium.
2. All the plugins and themes you will get are completely free. So many renowned popular platforms offer free licenses of their premium products.
3. The WordPress community is supportive and strong, and you can get free expert consultation for almost all issues. While you are creating WordPress websites by yourself, this is a huge benefit.
Things You Need To Create WordPress Website
Creating a WordPress website is easy, but it requires dedication and careful planning. To stay aligned, you must be cautious and precise with your strategies. Now it's time to walk through the process of creating a full-fledged WordPress website.
1. Choose Your Intention At First
The first and most important responsibility when developing a website is to define its goal. A website can be used to generate money online or to provide services to others. Let's discuss some vital points of interest for you.
Any Local Or Global Online Store: An online store, often known as an eCommerce website, is a place where consumers can buy things directly from your website. You've definitely visited a few eCommerce websites before; most major firms, such as Walmart, Amazon, and Best Buy, have them.
You must include the products you have for sale on an eCommerce website, including a picture, product description, and pricing. To make a purchase, you'll also need a shopping cart and a checkout page where visitors may input their payment information.
If you intend to sell things on your website, you need to set up an online store.
Blog Page: When blogs originally became popular, they were mostly used as a form of online journal in which users would discuss what they ate for breakfast, what they did that day, their opinions, and so on.
However, blogs are much more than that nowadays. Blogs are no longer merely for entertainment; you can make money from them by including advertisements and affiliate connections. People can also visit blogger websites to learn about a wide range of topics, rather than just reading about someone's life.
Forums: A forum website is a type of online discussion site where users may engage in conversations through posted remarks.
A forum website, often known as a message board, allows like-minded people to gather to debate a wide range of issues. Forums are often structured and divided into several subjects so that users may quickly locate what they're looking for. Quora and Reddit are two prominent forum websites
Global Membership Site: A membership site is a gated website where only subscribers may view the material behind the gate. The "gate" is essentially a barrier placed in front of your website that requires people to log in in order to access your unique content and special deals or connect with the community. A membership site might be paid, free, or a combination of the two.
Wishlist Insider, Quiet Speculation, and Authority by CopyBlogger are some prominent membership sites.
2. Pick A Suitable Domain Name & Hosting
After you've determined your objective, it's time to come up with a catchy name for your website. Your domain name or website name represents your brand recognition and is generally compatible. It's not a good idea to change a name after you've decided on it.
So, what else should you think about before deciding on a domain name? Let's look at a few examples:
Select a name that is simple to remember and pronounce.
Keep the name brief and accurate (For example, www.embedpress.com)
Make certain that there are no hyphens or numerals in it.
Ensures it is relevant to your brand
After that, head to the domain name service provider listed below to simply obtain your website name:
Suppose you've decided on a domain name for your website. Now go to one of these websites. Enter your domain name in the search box and follow the on-screen instructions to buy it.
That's it! You've bought your domain name!
Easy Guideline: How To Create WordPress Websites Without Any Coding Skill?
In a couple of easy steps, we'll show you how to create your own website. The best thing is that you don't need to know any coding or be particularly computer savvy. We'll assist you in getting your WordPress website up and running in less than an hour. All you have to do is follow the instructions below.
Step 1: Install WordPress On Your Host
If you've signed up with Bluehost, your hosting setup will be complete; the only thing needed is WordPress. While you can theoretically install WordPress yourself, why would you when you can have it done for you for free? Here's how it's done:
After completing the sign-up procedure for your selected host, you should have gotten an email from the hosting team with instructions on how to log into your customer profile and begin working on your site. Most of the hosting providers offer you an easy-to-use wizard that walks you through the process of installing WordPress on your hosting configuration after you've logged in.
You can also install WordPress by accessing the 'My Sites' section and selecting the Create Site button.
Step 2: Choose A Suitable WordPress Theme
To run a WordPress website, getting a theme is a mandatory step. No WordPress website can run without a theme. A WordPress theme is a collection of files (graphics, style sheets, and code) that determines how your blog or website will look overall. The layout of your website can be controlled by themes, as can the colors of your hyperlinks.
You have to make your website lightweight. For that, a lightweight theme is a good choice. For that, you can go for WordPress default theme: Twenty-Twenty Two, or go for Flexia. So that your website loading speed will be optimized.
Depending on your website category you can check out these themes as well:
📌 Top 10 Best FREE WordPress Blog Themes
📌 Top 5 Best FREE WordPress Themes for Elementor
📌 Top 10 WordPress Blog & Magazine Themes for Gutenberg
📌 Top 10 Best WordPress Portfolio Themes
Step 3: Create All Essential Webpages
Now time to create essential pages for your WordPress website. If you explore websites then you will find some mandatory pages like Home, About, Contact, Product or service page, etc. you have to design these pages in such an interactive way that will instantly grab visitors' interest.
To create new pages, go to WordPress dashboard → Pages → Add New. Then name pages as you need and design them. If you are planning to create WordPress websites without coding, the best option is to go for WordPress templates.
And the best WordPress template library is Templately with 2500+ templates & 200,000+ happy users. Whether you create WordPress site with Elementor or Gutenberg, you will find all kinds of templates here. And only in one click, you can insert these templates with ready content.
Here are some popular versatile templates that you can use for your website of any category.
Step 4: Activate All Must-Have WordPress Plugins
To improve you improve website's SEO it is crucial that you are using a suitable plugin based on your website theme. Apart from that, it might increase your site's experience and consumer engagement. There are several plugins accessible in the WordPress repository.
Depending on your expertise and organization type, you should install the appropriate number of plugins that are simple to use, apply, and execute to properly launch your WordPress website.
Here are some plugins that you can use on your website that we recommend.
Essential Blocks For Gutenberg
This plugin is fast gaining popularity due to its diverse set of blocks and functionality, and you can always add more plugins, particularly to improve the block editor. Essential Blocks for Gutenberg is a powerful free block plugin for the WordPress block editor that comes with a plethora of unique blocks, countless advanced features and facilities, and much more!
Elementor
Elementor is a drag-and-drop visual page builder. Essentially, it changes building a great-looking, unique web design from something that requires a coder to something that everyone can accomplish.
Elementor is arguably the most popular WordPress website builder, with over four million active websites using it. It also has a 4.7-star rating (out of 5) from over 5,900 evaluations, indicating that the majority of those people are pleased with Elementor.

Essential Addons For Elementor
It appears that just a few years ago, the Essential Addons team began its journey with the goal of improving page building in Elementor with innovative and highly desired widgets. It is currently recognized as the best elements library, even by Elementor itself.

Simple 301 Redirects
Simple 301 Redirects are a simple way to redirect requests to another page on your site or elsewhere on the web. It's very essential when migrating a site to WordPress when you can't keep the URL structure.

All In One SEO
In terms of link redirection, All In One SEO is the ultimate game changer. If you're searching for a paid plugin with an excellent link redirection mechanism, this is the one. You can enhance your SEO techniques with the free version of this plugin, but with the premium version, you can effortlessly manage your links and redirect to any form of redirection type.

EmbedPress
EmbedPress is a one-stop solution for embedding anything onto your WordPress website. It could be a map, a high-quality image, a video, a podcast, GIPHY gifs, charts, or Google Drive documents. When you install EmbedPress, you will have the simplest way to just paste the URL and embed everything you want to display on your website.

Disable Comments
If you see that the majority of your site's comments are spam, you will undoubtedly feel inclined to block comments on your blog entries. And this is exactly what happens when you run a website that allows comments on your postings. Disable Comments can help you in this the long run.
Site Kit By Google
This Google Kits solution for WordPress is an all-in-one solution that will assist you in tracking and analyzing your customer involvements in advance, as well as improving your site performance on search consoles to increase sales. You can download the plugin by clicking on this link.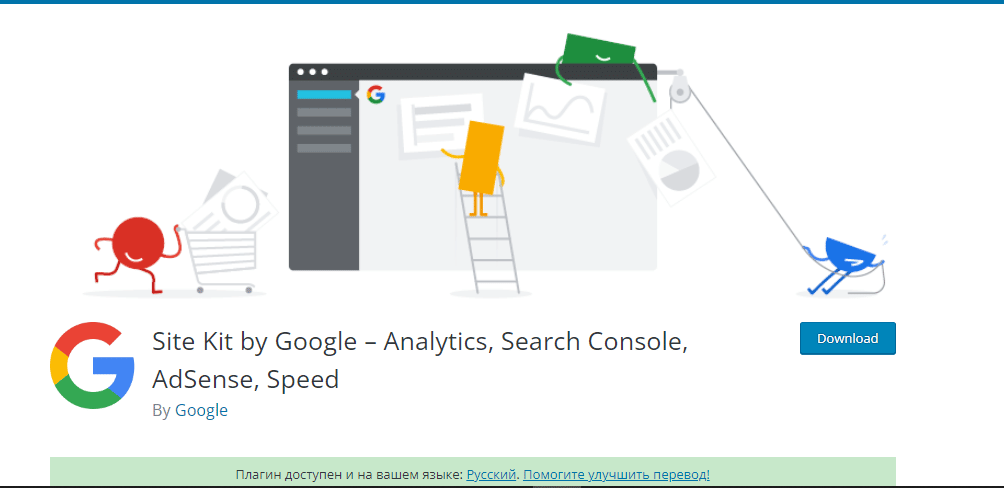 SEMRush
SEMRush is a comprehensive marketing toolbox for digital marketers and company owners. It includes powerful tools to help you enhance your SEO, paid traffic strategy, social media strategy, and content and public relations strategy.
It also aids in the collection of competitive intelligence about your competitors, allowing you to outrank them and dominate your sector.
WPML
WordPress does not allow you to quickly create a multilingual website by default. This is a challenge for organizations that serve a multilingual consumer base in several geographical regions.
This is when WPML comes in handy. It is a WordPress multilingual plugin that makes it simple to construct multilingual websites with WordPress.
It is simple to use, SEO friendly, and allows you to simply produce content in several languages.
Step 5: Make Your WordPress Website Live
After completing all the previous steps you are now ready to launch your WordPress website. We advise checking and double-checking all the plugins and themes you have installed with their updated version. Explore all the dashboard settings to get a clearer idea of how the whole system works.
💡 Trivia: WordPress General Settings Guideline
You've now made web pages, installed the necessary plugins, and set up the theme. You must now modify a few of your site's default settings before moving on to the next phase. This will make it easier for your website to operate without any problems.
Here's how you can achieve that:
Go to WordPress → Settings → General to change the general WordPress settings.
Name your website.
Insert a tagline & logo.
Modify the URL of your website.
Connect your email address and integrate an email managing platform.
Checkmark to open registration for all
Customize User roles
Set timezone
Set Date format, etc.
Next, you have to configure the 'Write' tab. Go to WordPress → Settings → Write. From there you have to set up the below things:

Default post category
Post format
Mail server
login name
And mail category
You have to configure your home page display settings. To do that go to Settings → Reading. Here are the settings you need to configure from this page:
Homepage and blog page settings
Blog posts per page
Post summary
And search engine visibility
Helpful WordPress Tutorial Resources At A Glance
Though this in-depth guide will help you to create WordPress websites without any coding skills. Still, there are some situations when you may need expert support. To help you out, we have listed down some popular & helpful WordPress tutorial resources that will guide you thoroughly.

🌟 WordPress Developer Documentation & Resources
🌟 10 Best Resources For Beginners
🌟 Elementor Tutorials To Learn Page Building From Scratch
🌟 Tutorial for Beginners: Sections, Columns, Margin & Padding Explained
What's Next: Tips To Skyrocket Your WordPress Website Performance
1. Create A Sitemap And Submit It To The Search Console
A sitemap is a file that contains information about your site's pages, videos, and other assets, as well as the relationships between them. This file is read by search engines like Google in order to crawl your site more efficiently.
A sitemap shows Google which pages and files on your site you believe are significant, as well as providing vital information about these items. For example, when was the page last changed, and whether there are any different language versions of the page.
2.Improve The Seo Of Your Website
SEO is made up of several components, and understanding what they are and how they operate is critical to understanding why SEO is so crucial. In summary, SEO increases the visibility of your website, which means more visitors and more opportunities to convert prospects into consumers.
It's also a useful tool for increasing brand recognition, cultivating connections with prospects, and establishing oneself as an authoritative and trustworthy authority in your sector.
Another Useful SEO technique is to use Rank Math. Rank Math is a WordPress SEO plugin that makes it simple for anybody to maximize their content by providing built-in suggestions based on generally recognized quality standards. With Structured data, you can easily adjust critical SEO settings, manage which pages are indexable, and how you want your website to appear in search.
3.Market & Manage Your WordPress Website
Marketing management is important since it assists in being competitive in a market that is flourishing. This also aids in the development of strategies to increase profitability and lower product costs. Marketing management has evolved into the primary source of trade and transfer for every WordPress website.
With the introduction of NotificationX, the Best FOMO Marketing Plugin is now in the palm of your hand. It's the ultimate solution for adding social proof to your website and propelling your company to new heights. You can now easily create stunning FOMO notification notifications for your website and increase conversions.
Grow Your WordPress Website 🚀
That's all! You've just learned how to create a WordPress website! The wonderful thing about this technique is that you can do it all by yourself without hiring anyone or writing any code. After following all the above instructions, the only thing left is to manage and grow your website. Don't forget to share your own created WordPress website with us.
If you have liked this blog then share it with your friends and families. Subscribe to our blog for more WordPress news and join our Facebook Community for more exciting updates.