Disable Comments lets you disable all unwanted comments from your WordPress posts, pages, docs, attachments, or more to stop spammers immediately from your website and keep it secure. To install and activate Disable Comments plugin on your website, you have to follow the step by step guidelines below: 
Step 1: Go to your WordPress dashboard
Step 2: Navigate to 'Plugin' from the left menu.
Step 3: Click on 'Add New' plugins.
Step 4: Then search for 'Disable Comments' and install the free version. Once you have installed, click again to activate the plugin.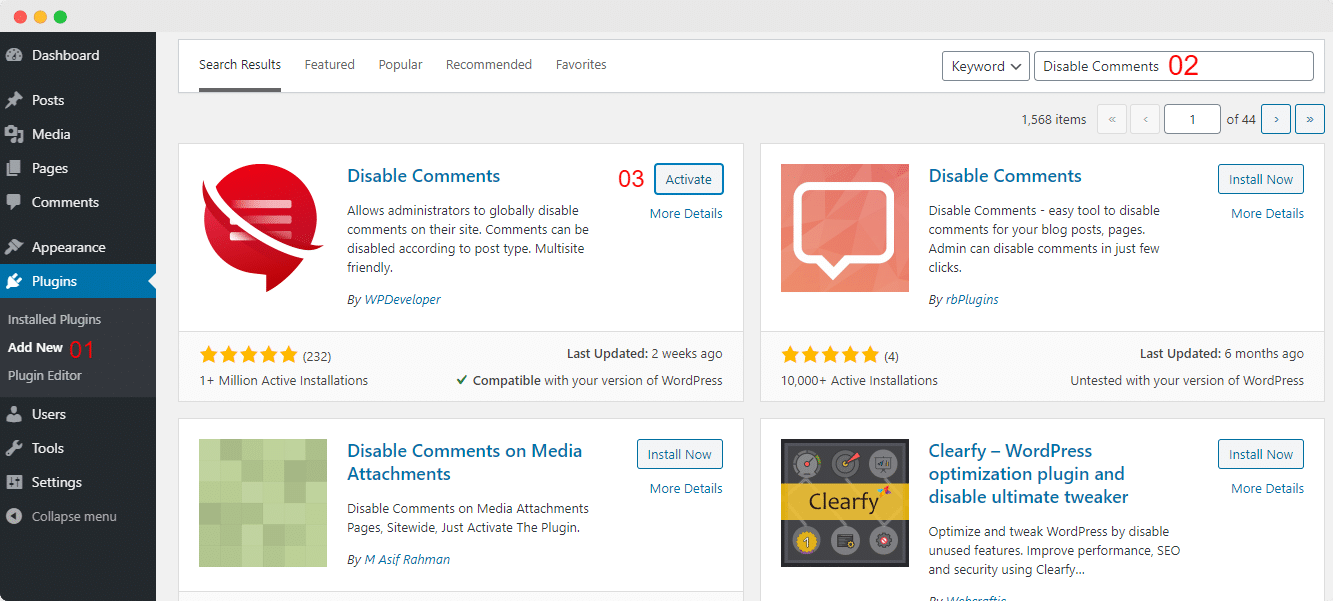 Alternatively, you can download 'Disable Comments' from WordPress.org and manually upload it to install. If you face any difficulties, feel free to contact our support team or join our Facebook Community.