SchedulePress PRO comes with several advanced features to boost your content planning strategy. One of these features is the Auto Scheduler, which allows you to automate your content by auto-scheduling your WordPress posts.
How To Configure Auto Scheduler In SchedulePress #
First, you must have the free version of SchedulePress installed and activated. As the Auto Scheduler is a premium feature, you will also need to purchase SchedulePress PRO and activate it on your website.
Once this is done, follow the steps below to use Auto Scheduler for your WordPress posts.
Step 1: Activate The Auto Schedule Feature In SchedulePress #
Go to your WordPress dashboard and navigate to SchedulePress→ Settings→ Scheduling Hub and click on the 'Manage Schedule' tab as shown below. Then, toggle the 'Auto Schedule' option to turn on this feature. Once done, hit the 'Save Changes' button.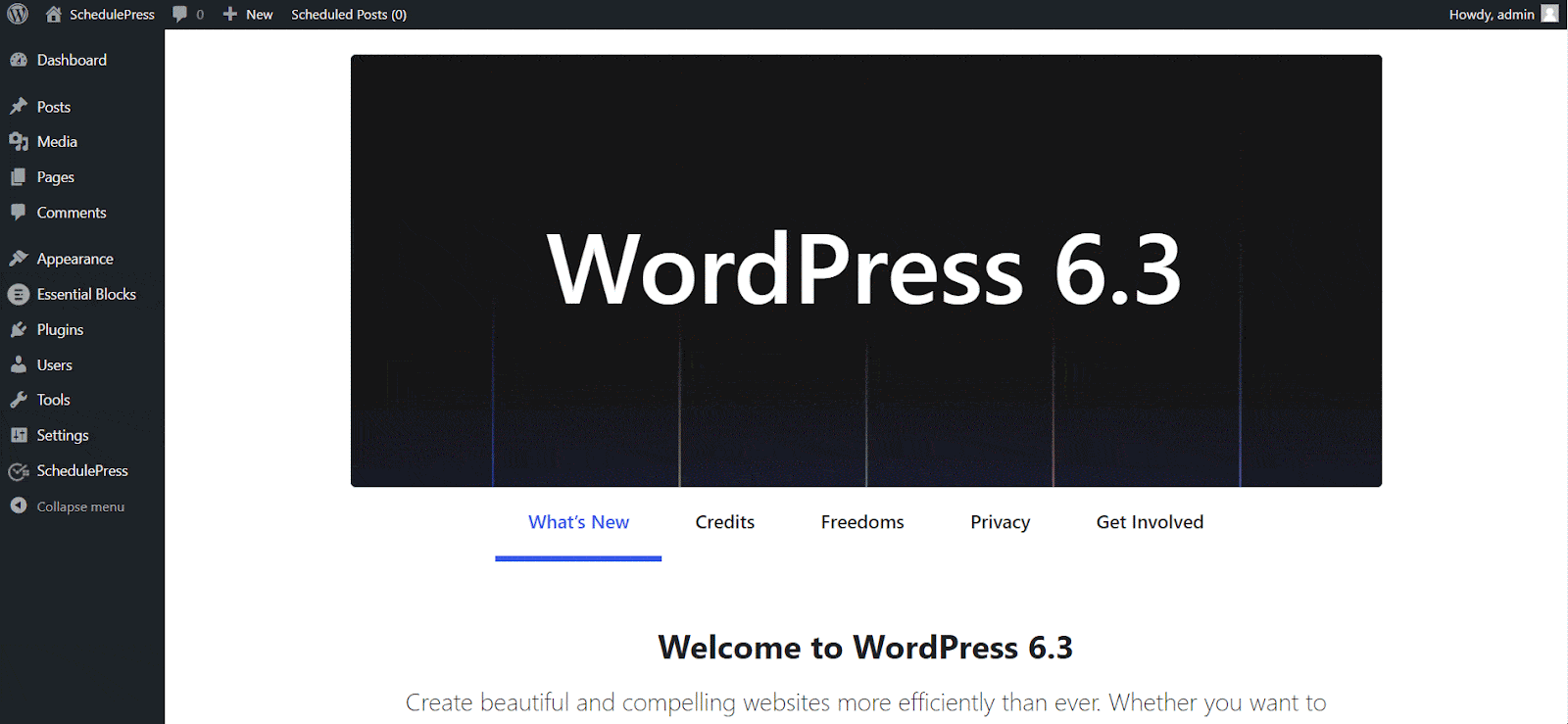 Step 2: Choose Your Preferred Timing For Auto Scheduling #
Now, set the number of posts you want to schedule for your preferred days of the week. You can also set 'Start Time' & 'End Time' for auto-scheduling your content. When you are done, click on the 'Save Settings' button.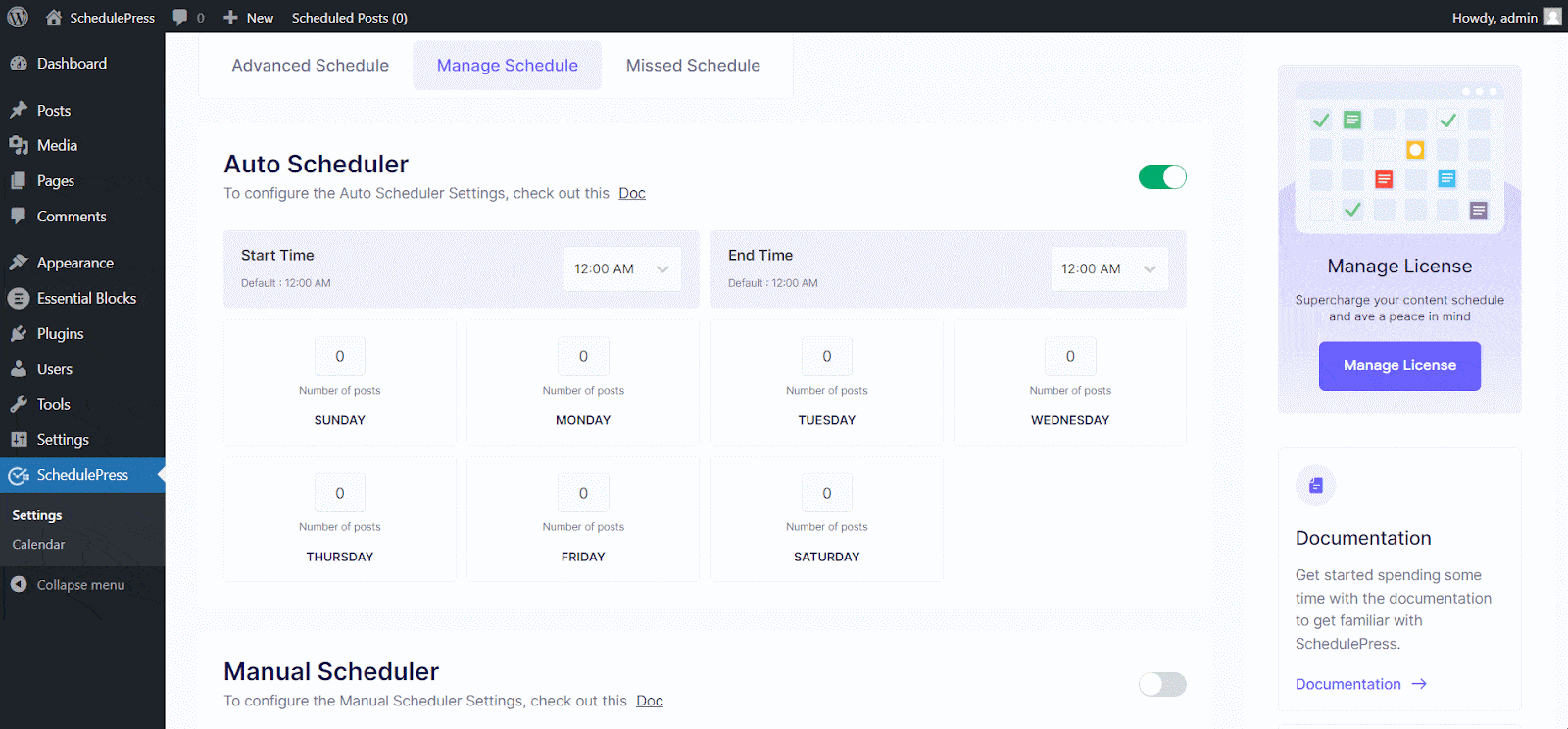 How To Use Auto Scheduler With Gutenberg Editor #
Once you have configured and set up the Auto Scheduler, you can start automating your WordPress posts instantly. To do this with the Gutenberg Editor, click on the 'Post' tab on your right sidebar and check the 'Schedule at___" checkbox as shown below. After making sure that this box has been checked, simply click on the blue 'Schedule' button to automatically schedule your post.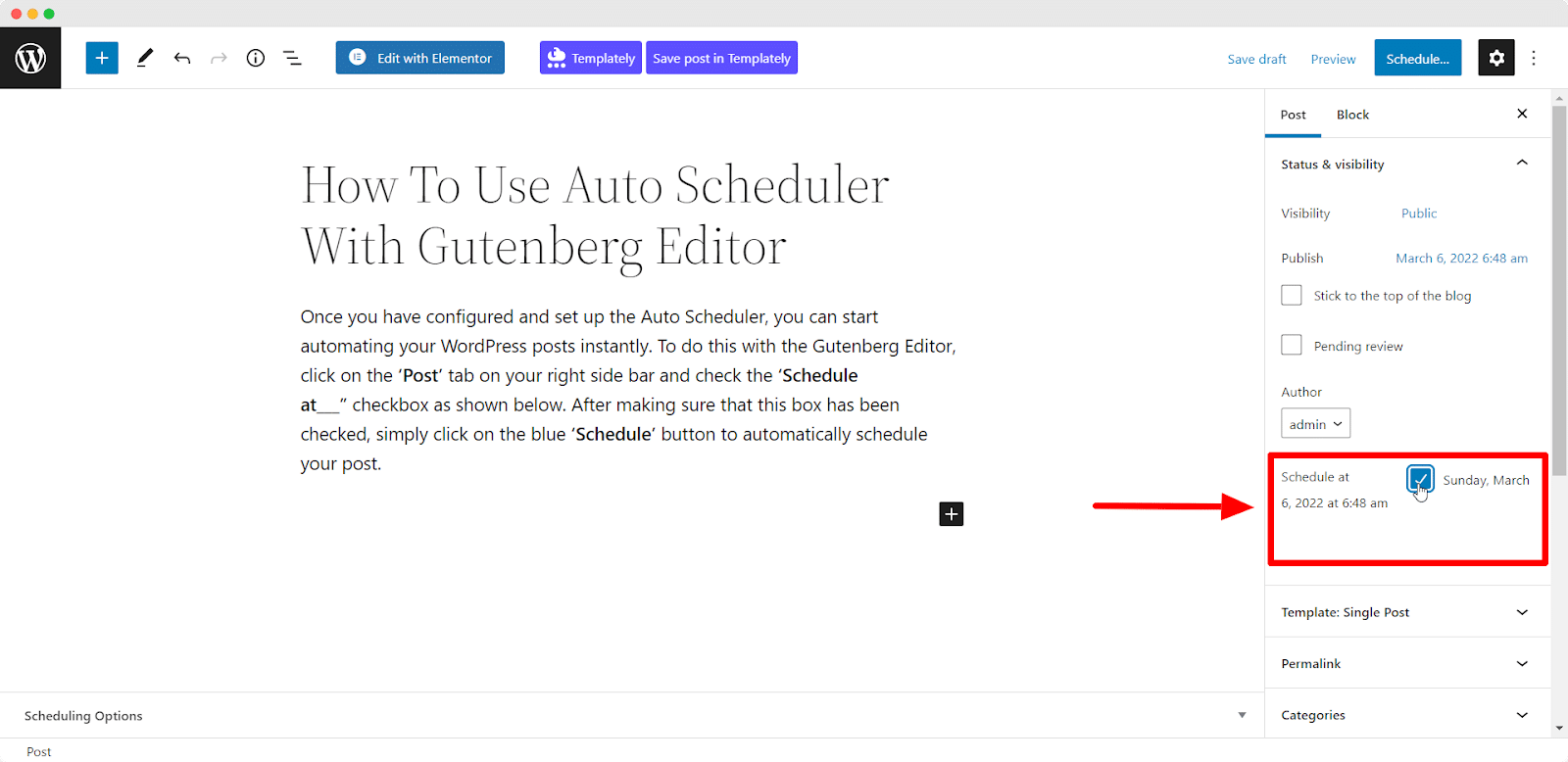 How To Use Auto Scheduler With Classic Editor #
To use the Auto Scheduler with Classic Editor, simply check the "Schedule at___" checkbox on your right sidebar, as shown below. Afterward, click the blue 'Schedule' button to schedule your post automatically.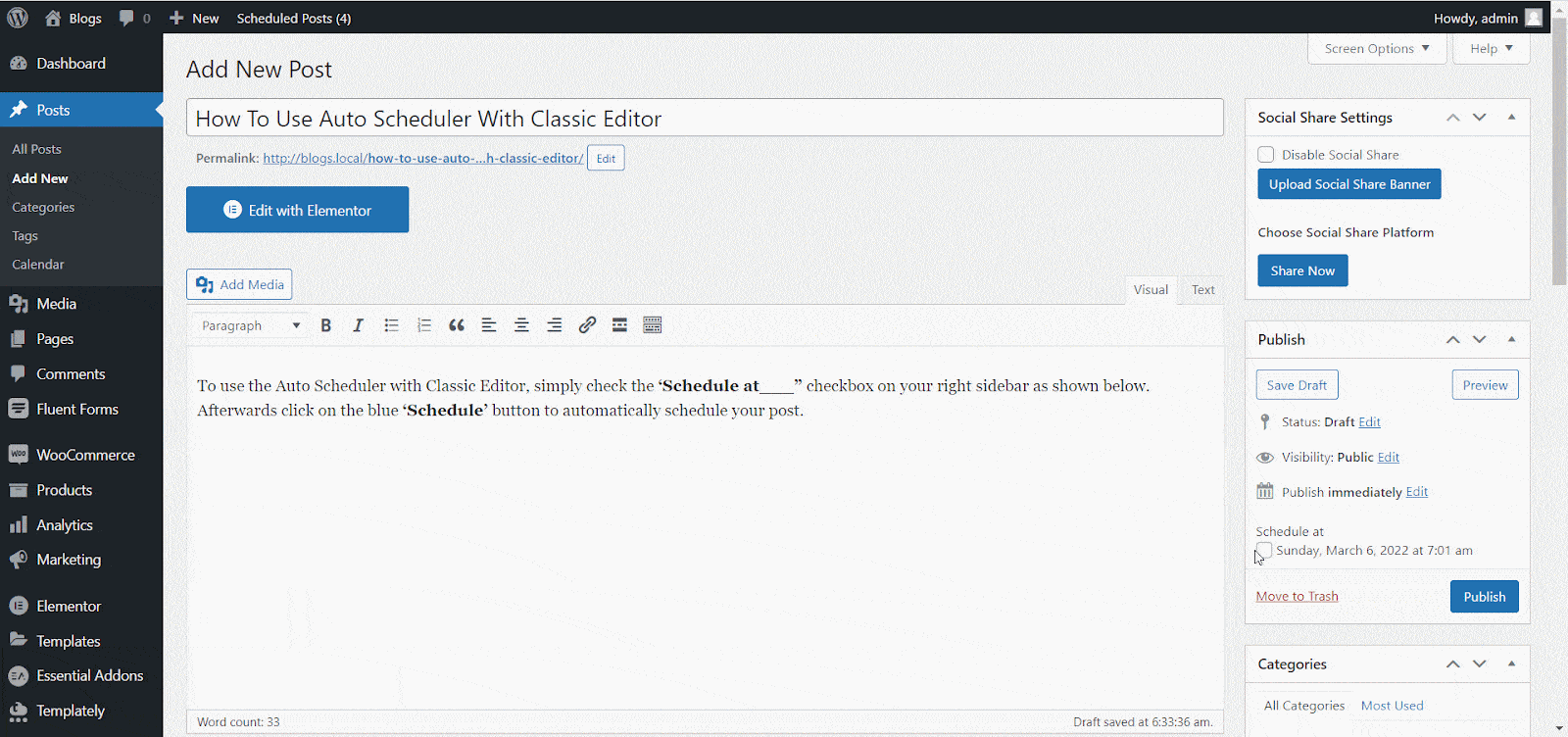 By following these simple steps, you can use the Auto Scheduler feature from SchedulePress and automate your content in advance.
If you face any difficulties, feel free to contact our support team or join our Facebook Community.