If I Wish To Disable Comments For Some Particular Post? #
If you would like to disable comments for particular posts instead of all posts on WordPress, then head over to your WordPress dashboard and navigate to Posts→ All Posts. Find the specific post for which you want to disable comments and click on 'Edit'.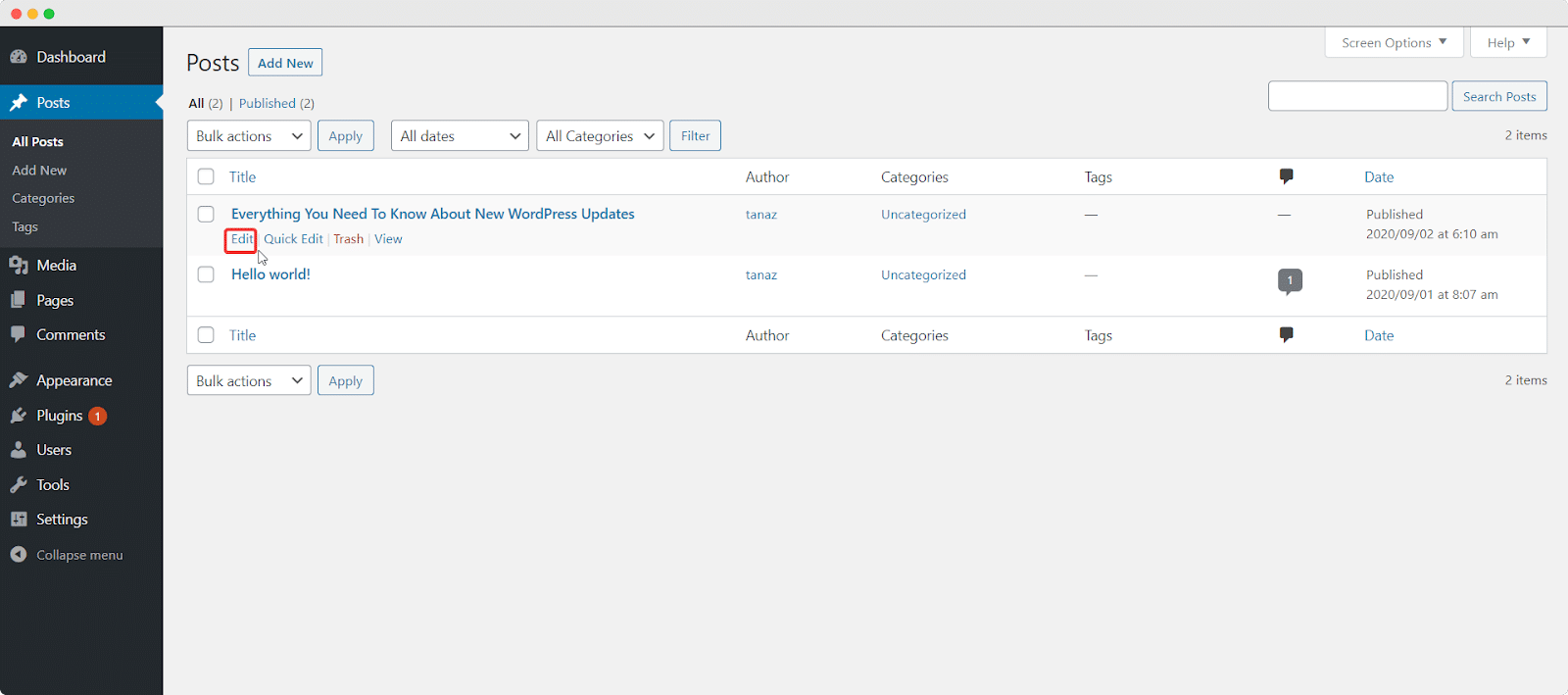 Afterward, click on the gear icon at the top of your page and scroll down to the 'Discussions' section. Uncheck the 'Allow Comments' option to disable comments for your post.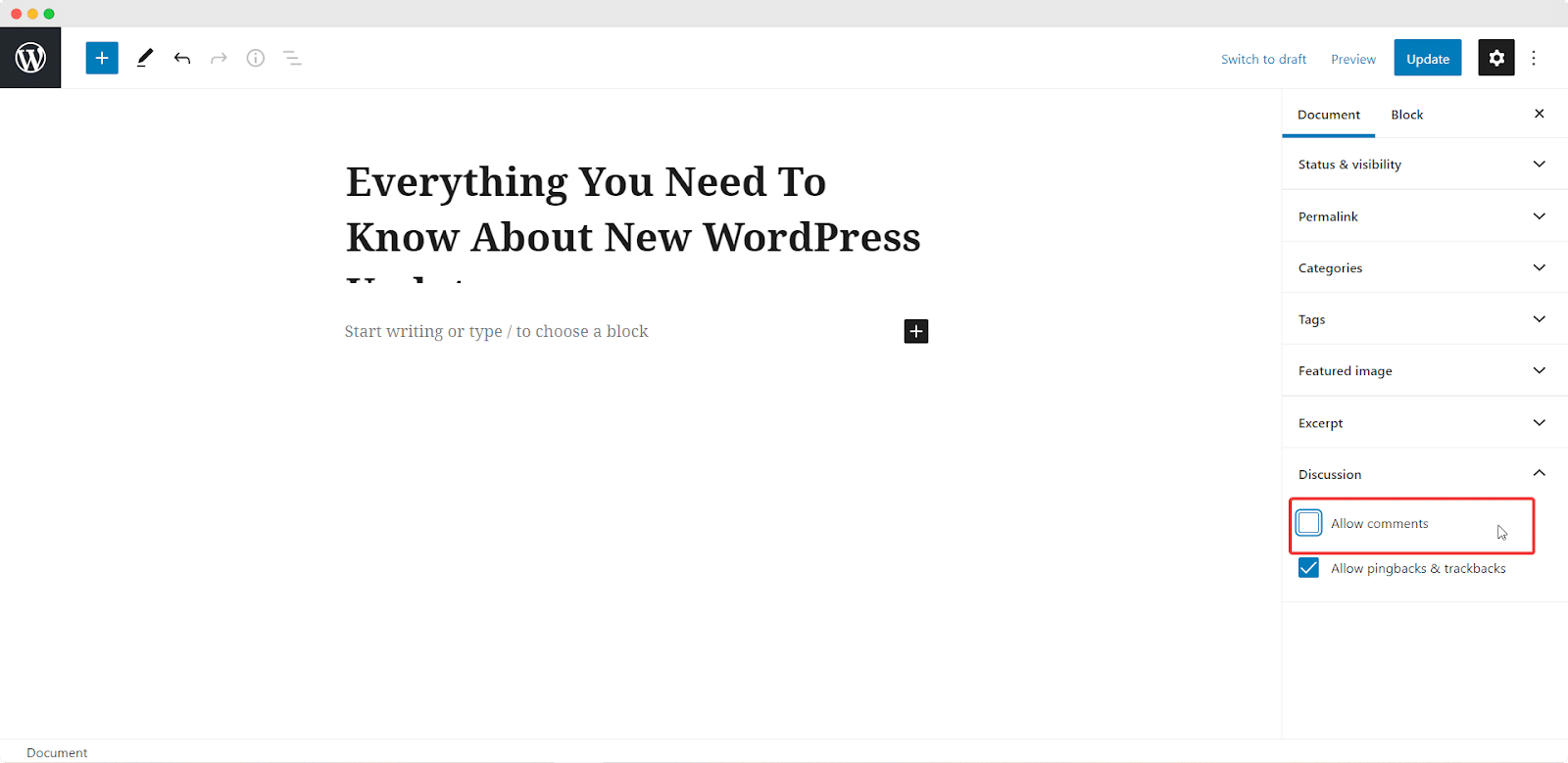 If you face any difficulties, feel free to contact our support team.