Depending on which pricing plan you have purchased, you can choose to activate license on multiple websites straight from your WPDeveloper account. Moreover, you can also choose which products should be activated on which websites from your WPDeveloper account.
How To Activate License On Multiple Websites? #
Follow the instructions given below to activate licenses on multiple websites.
Step 1: From WPDeveloper website, navigate to the Account tab as shown below.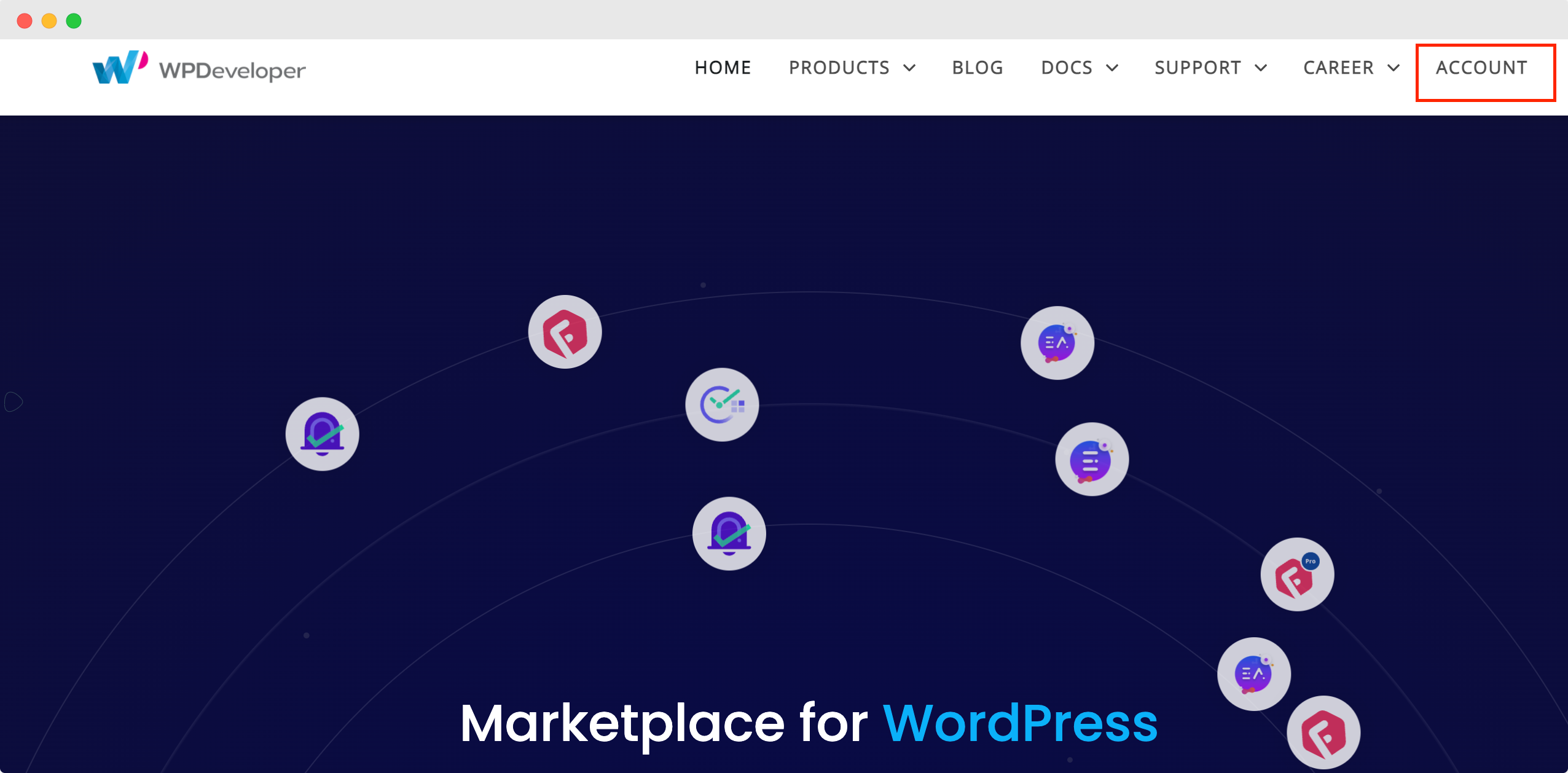 Step 2: You will be redirected to the Log In page. Here, enter your username and password.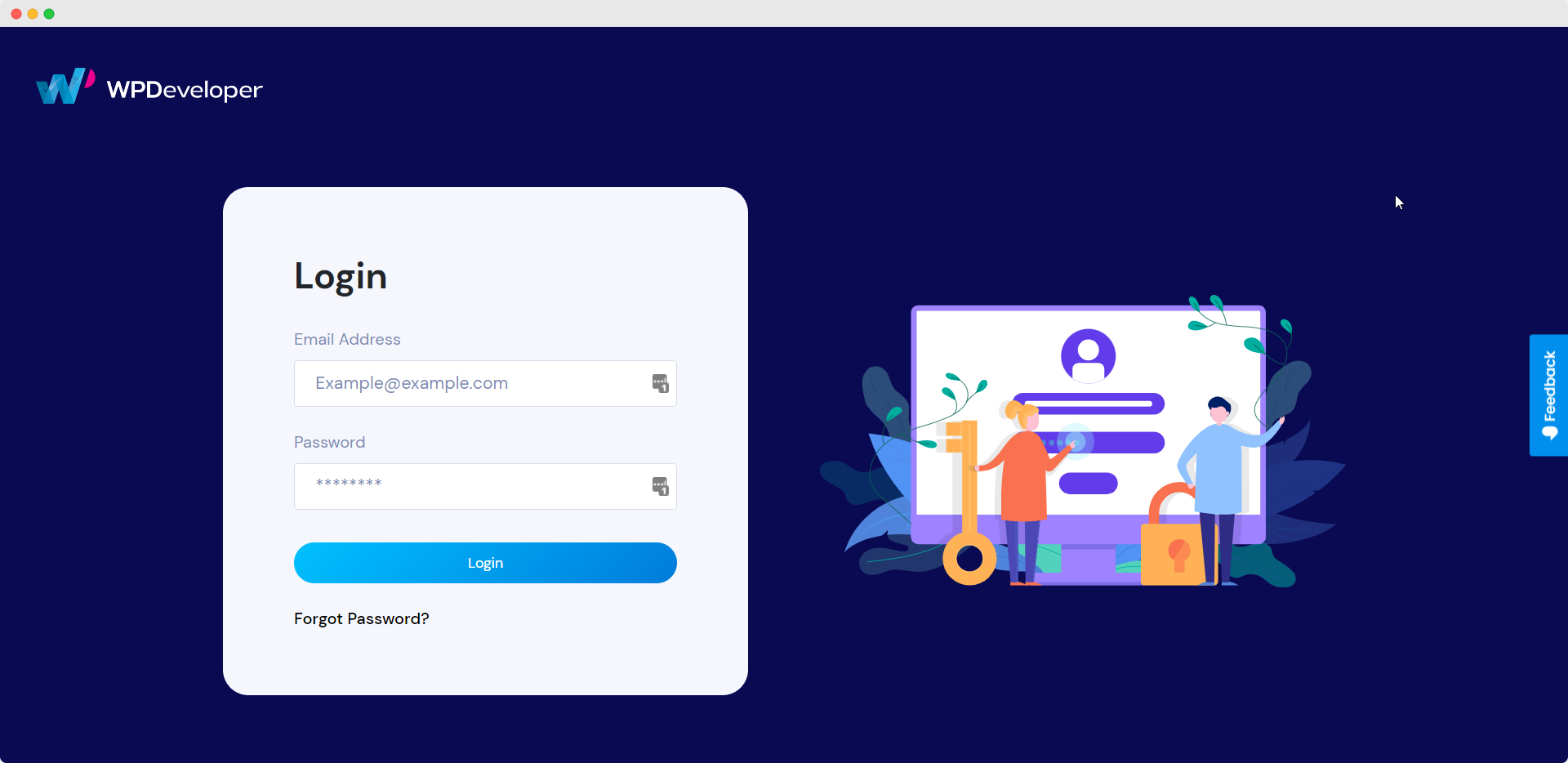 Step 3: After logging in to your WPDeveloper account you will be able to view all your products and their license keys from your dashboard. Click on the 'Manage Sites' button next to a product as shown below.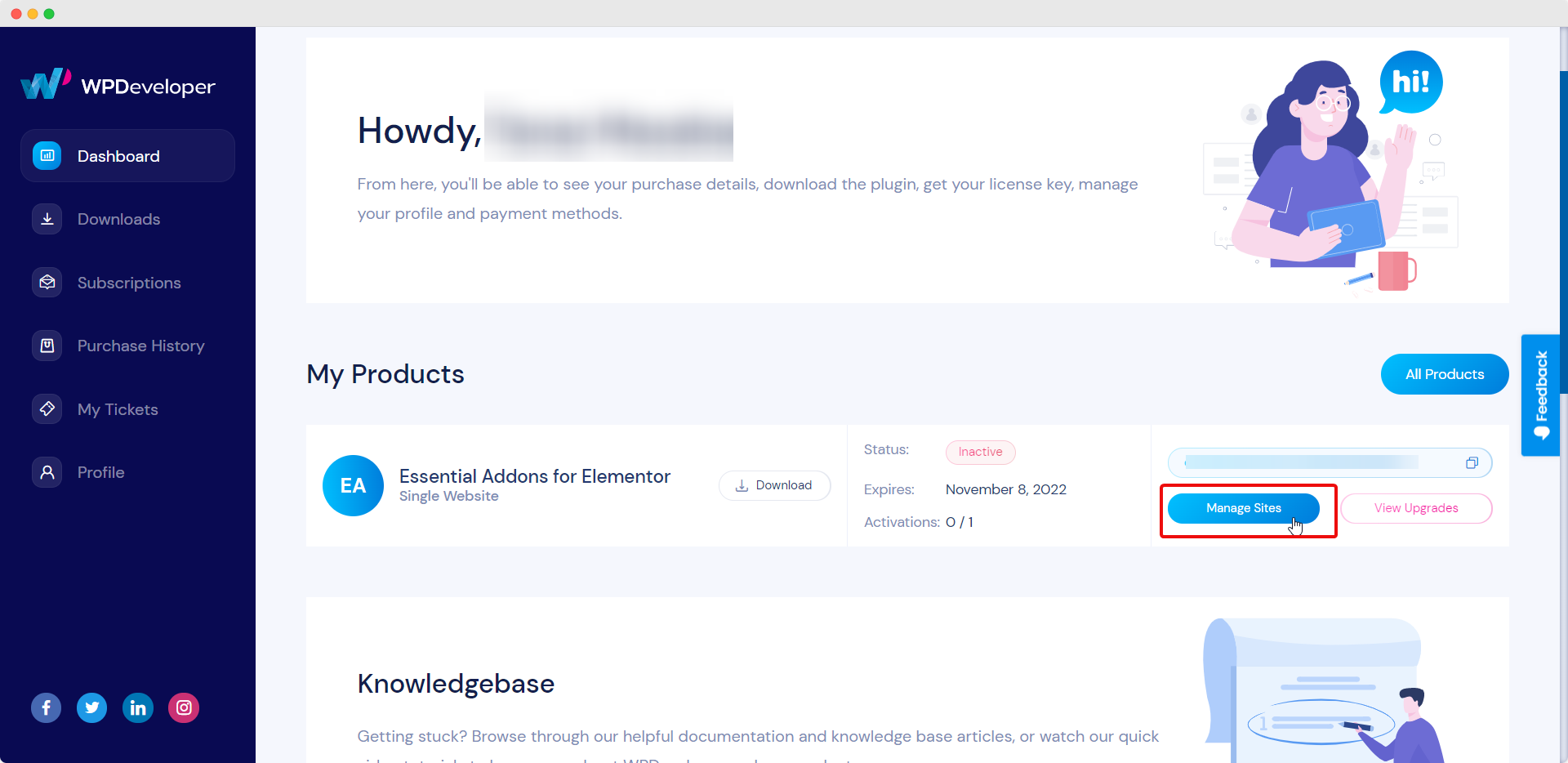 Step 4: You will be taken to a new page. Here you can add the URL of the website for which you want to activate your product license.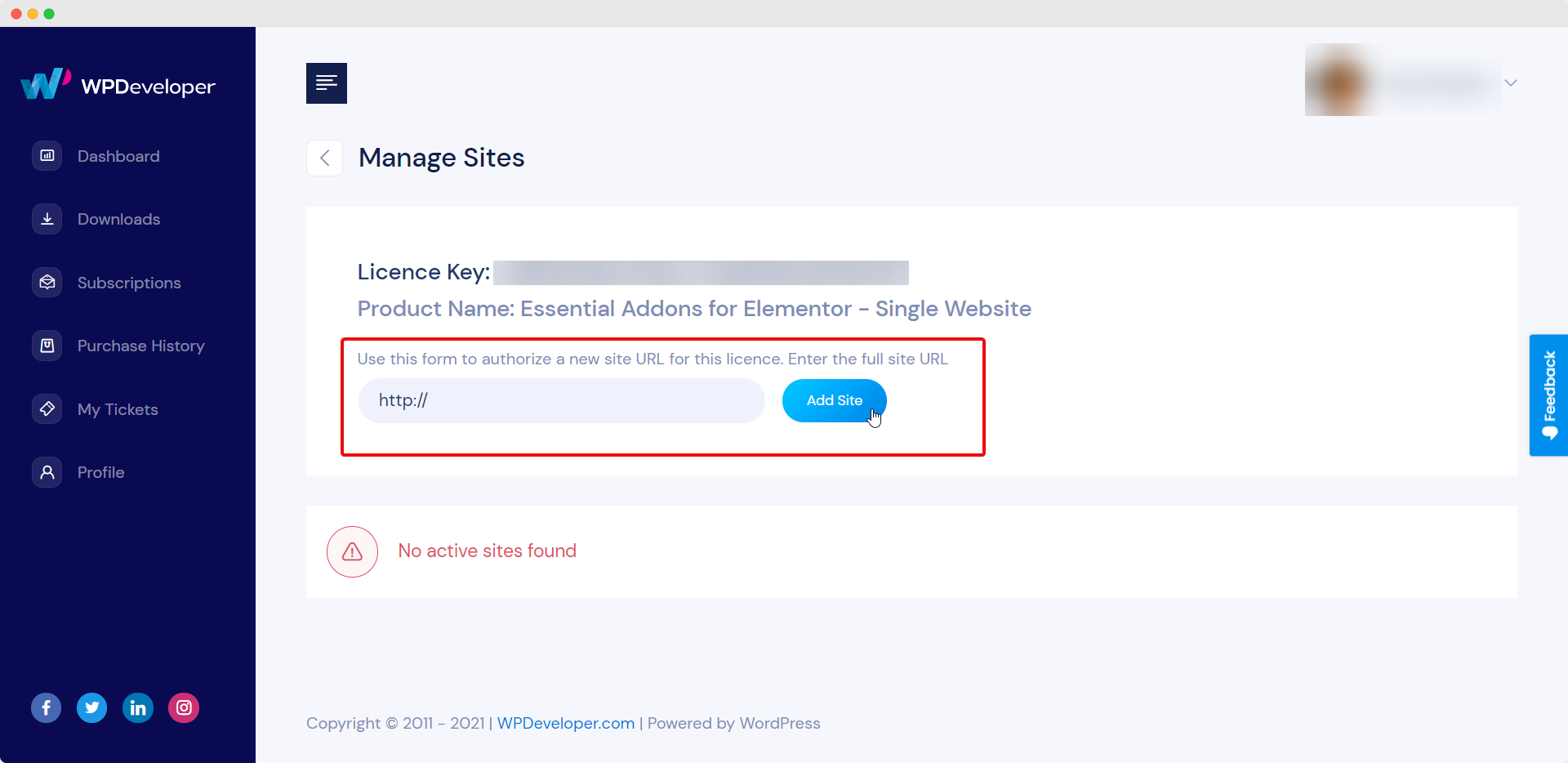 Getting stuck? Feel free to reach out to our friendly support team for further assistance and Facebook Community.