Twitter Cards Meta is the Ultimate Twitter Card Plugin for WordPress. Adding Twitter Cards Meta was never this easy. This plugin lets you automate setting with live preview. Getting the pro version adds advanced features to your WordPress site. Twitter Cards Meta comes with easy-to-understand interface that makes configuring the plugin easy.
Configuring the plugin #
Open your WordPress Dashboard and navigate to Twitter Cards.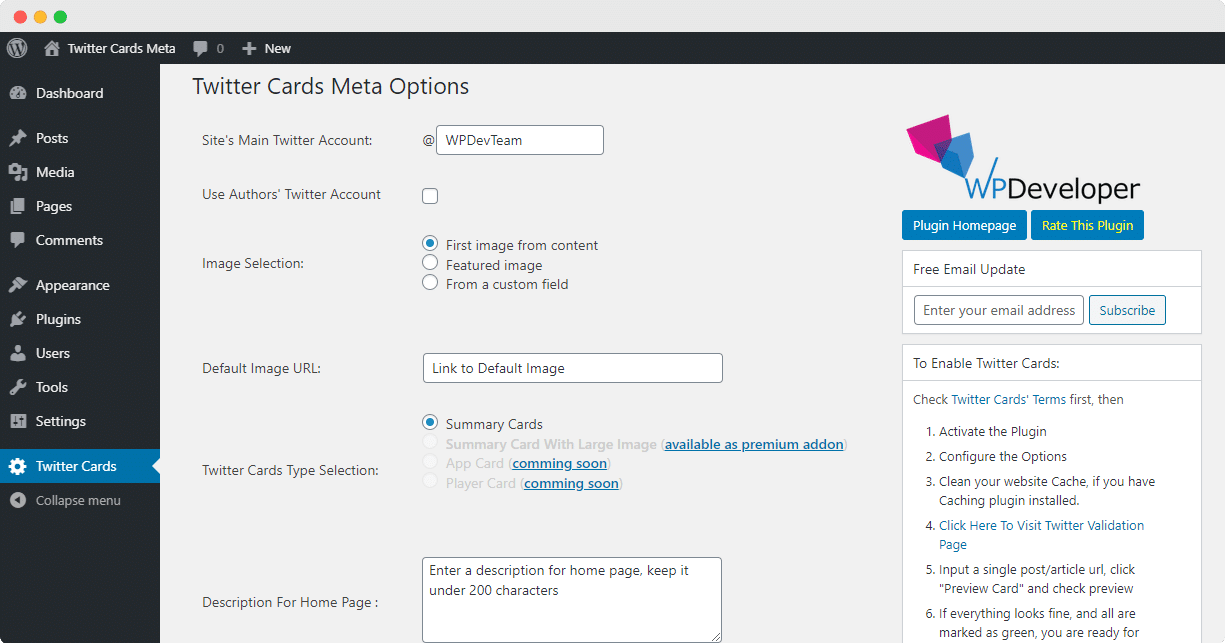 Provide your Website's Main Twitter Account ID in the first field and check the box below if you want to include the Author's Twitter Account.
Scroll down and select an Image Selection option from the 3 alternatives. If you choose to use an external image, paste the Image URL inside the Default Image URL field.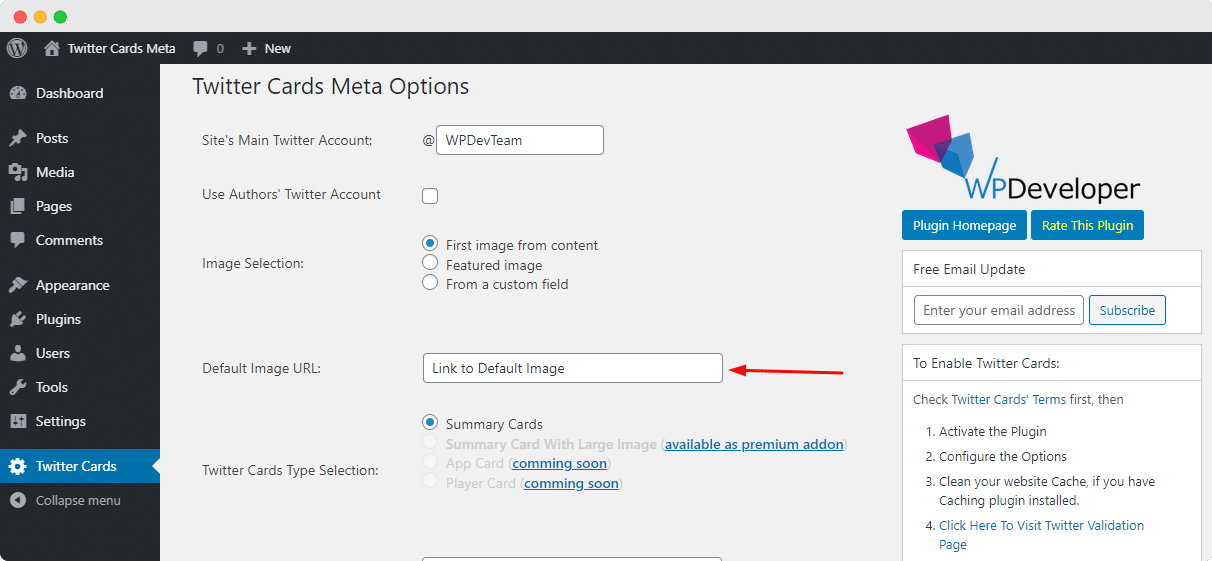 Scroll down and type in a little description for the Website Home Page.
When you are done scroll down and hit the Save Options button before you leave the page.
Did you miss any part in the Installing the Plugin Doc, if so click here to read it again!
WPDeveloper has advanced plugins for all WordPress users. If you have not bought a pro plan, you can continue to use our Free version. The links to the Free versions of some of our Notable Products are given below-