You can easily set up and enable email notifications in Better Payment, to notify both admins and customers about every transaction made with Better Payment on your Elementor website.
Check out this step-by-step guide to enable email notifications in Better Payment.
How To Enable Email Notifications In Elementor Dashboard? #
You can enable email notifications from the Elementor dashboard. To configure email notifications from your Elementor dashboard follow the steps below.
Note: Before enabling email notifications, make sure that you have installed and activated Elementor.
Step 1: Get Better Payment In Elementor #
First, open a page where you want to integrate Better Payment. Click on the 'Edit with Elementor' button to get started. Then search for the Better Payment widget and drag and drop it into your page.
Step 2: Configure And Enable Email Settings In Better Payment #
Now, click on Payment Settings and you will see the email enable option afterward. Toggle the email enable button to enable email and you are set with email notification.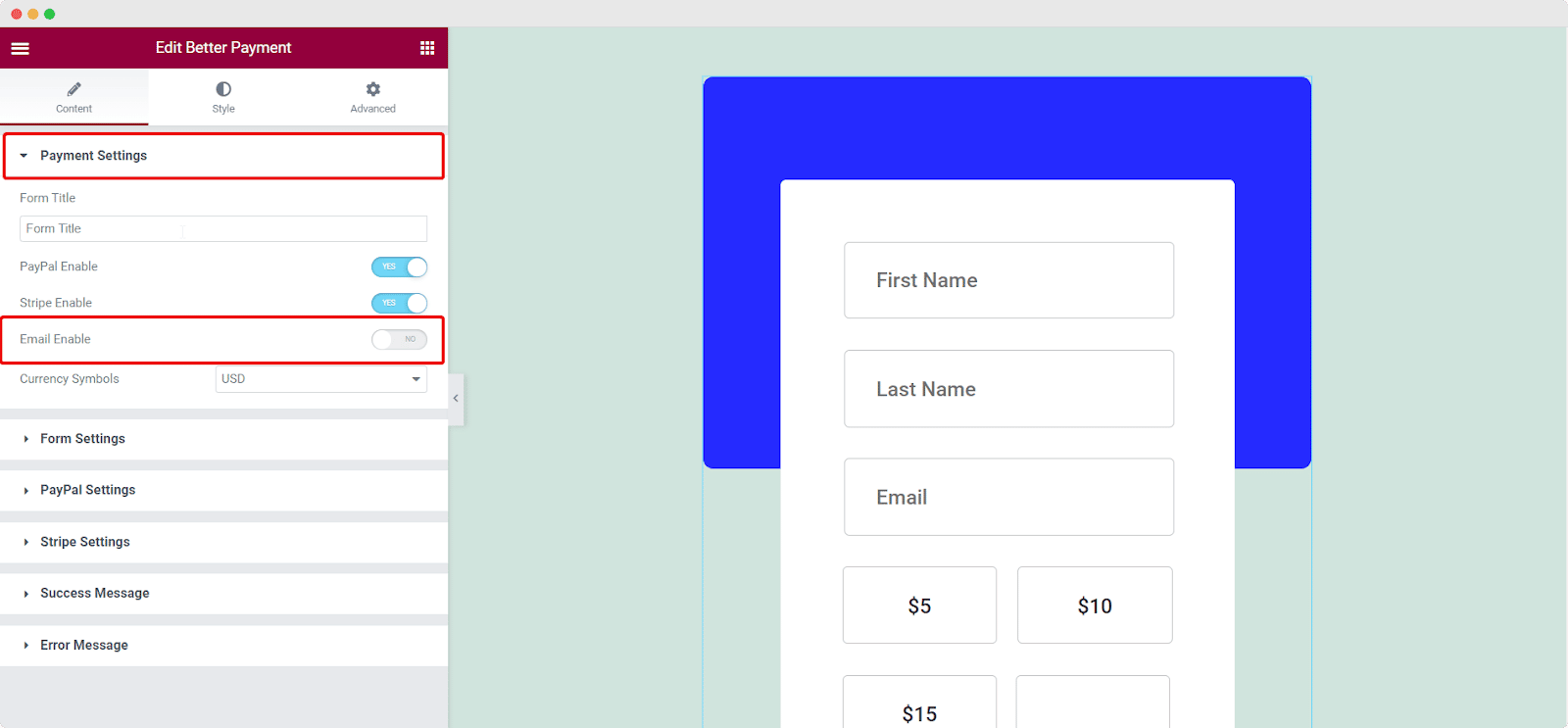 To configure the settings go to email settings and customize the configuration as needed. You can set the notification email you want to send to your customer and keep a copy for the admin as well.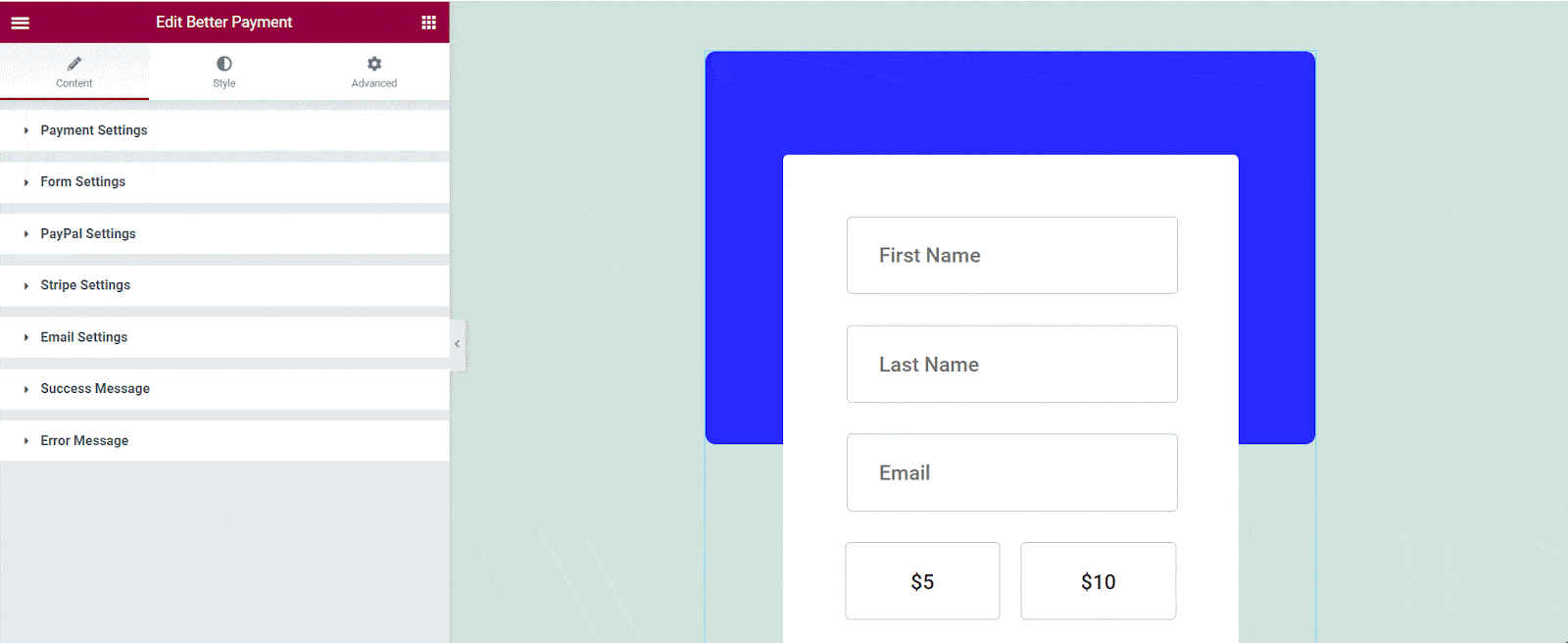 How To Globally Enable Email Notifications In Better Payment? #
From the Better Payment settings panel, you can configure and enable email notifications as well. Check out the following guidelines to enable email notifications globally.
Step 1: Navigate To Better Payment Settings Panel #
After installing and activating Better Payment, from your WordPress dashboard navigate to Better Payment → Settings → Email. Click on the Email option as displayed here.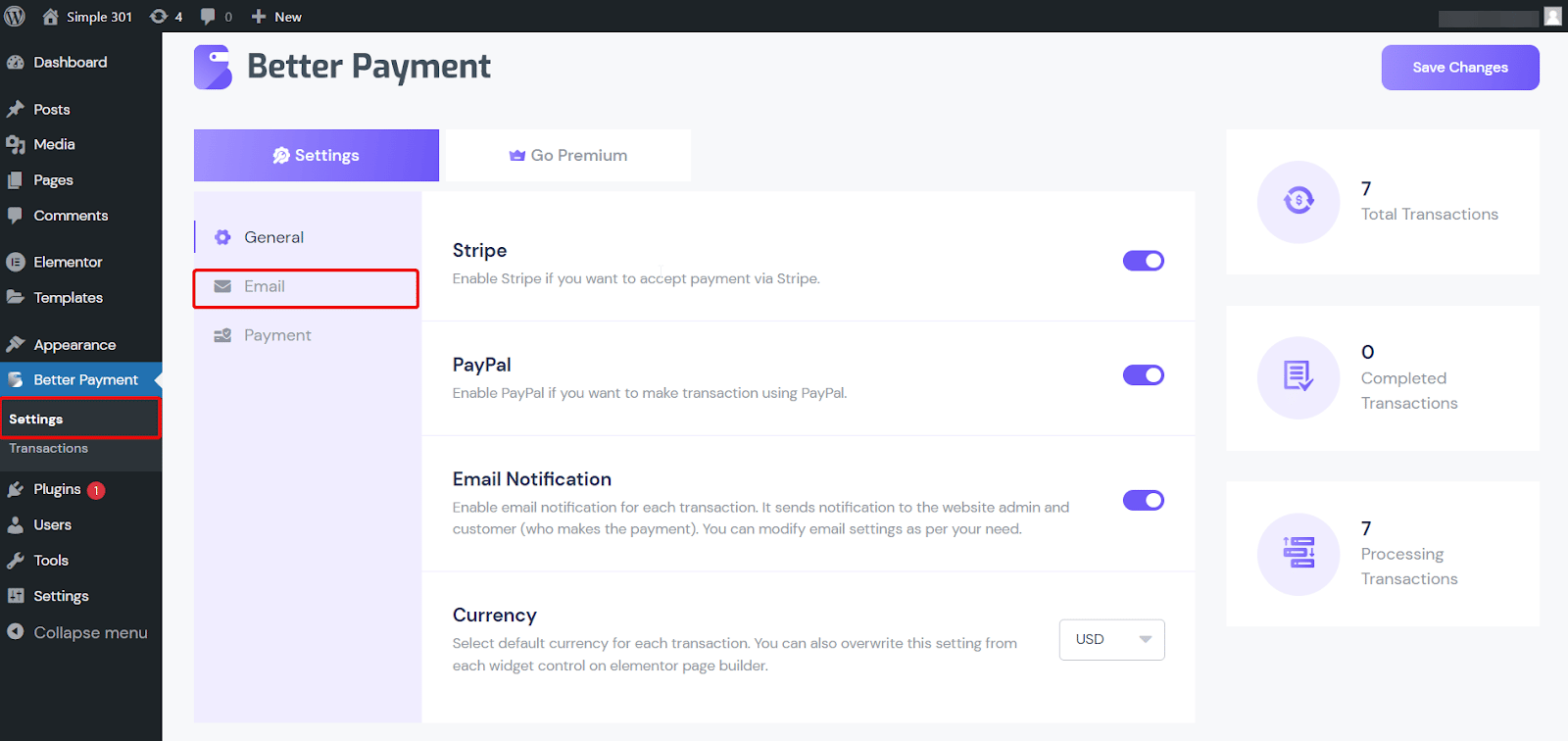 Step 2: Configure The Email Settings #
Once you have followed the previous steps, you will find email setting options for the admin and the customers, simply configure the settings of the emails based on your need.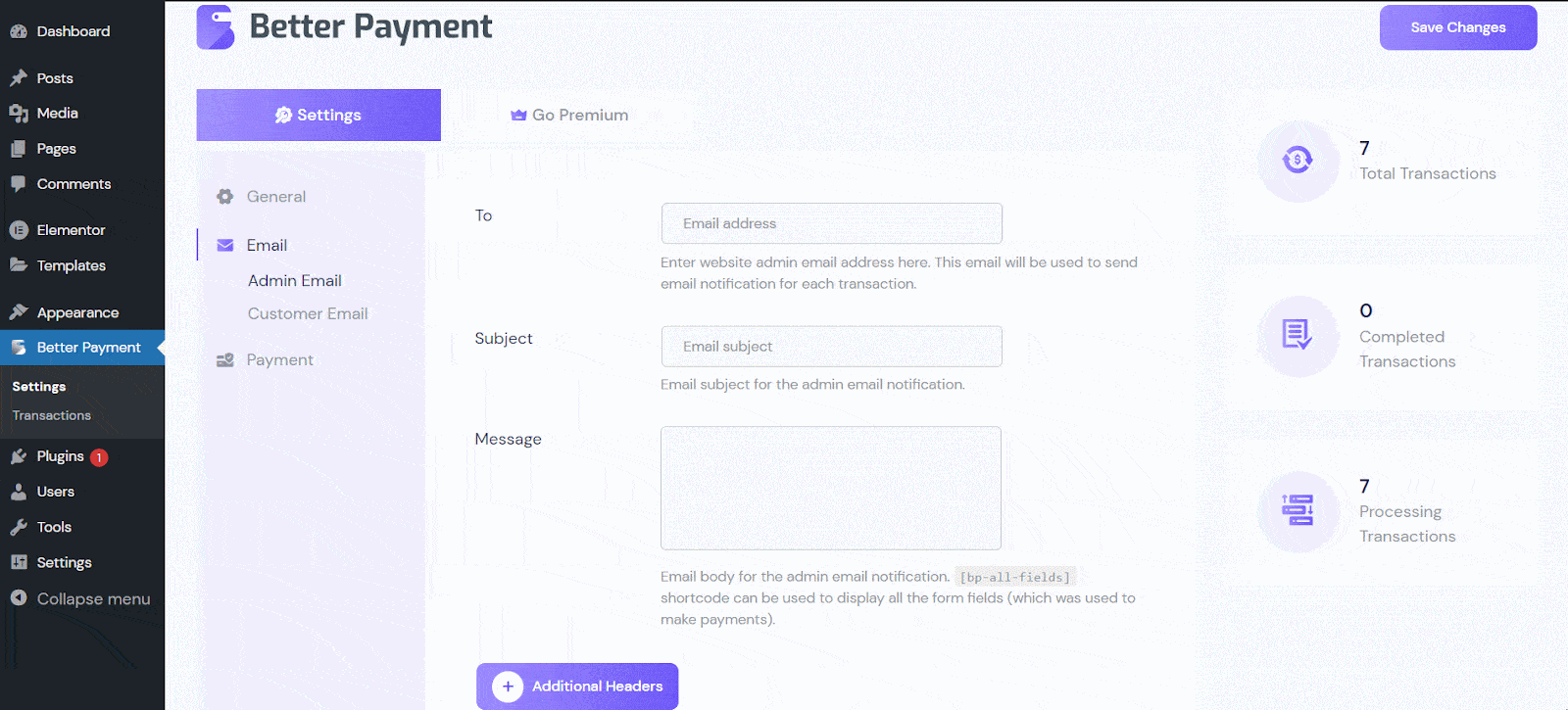 Click on additional headers to add the name, from the email, or reply to an email on the header of the email.
This is how you can enable and configure email notifications easily in Better Payment. Getting stuck? Feel free to contact our dedicated support team for further assistance.