Disable Comments lets you configure 'Site Wise' settings to manage your subsites' comments from your WordPress dashboard. You can easily decide which features of Disable Comments you want to enable or not right from your subsites dashboard. 
Follow the step-by-step guide below to configure Disable Comments Site Wise settings with multisite networks. 
Step 1: Add Disable Comments  #
First, add Disable Comments plugin by navigating to the top of your WordPress site bar My Site→ Network Admin →Plugins.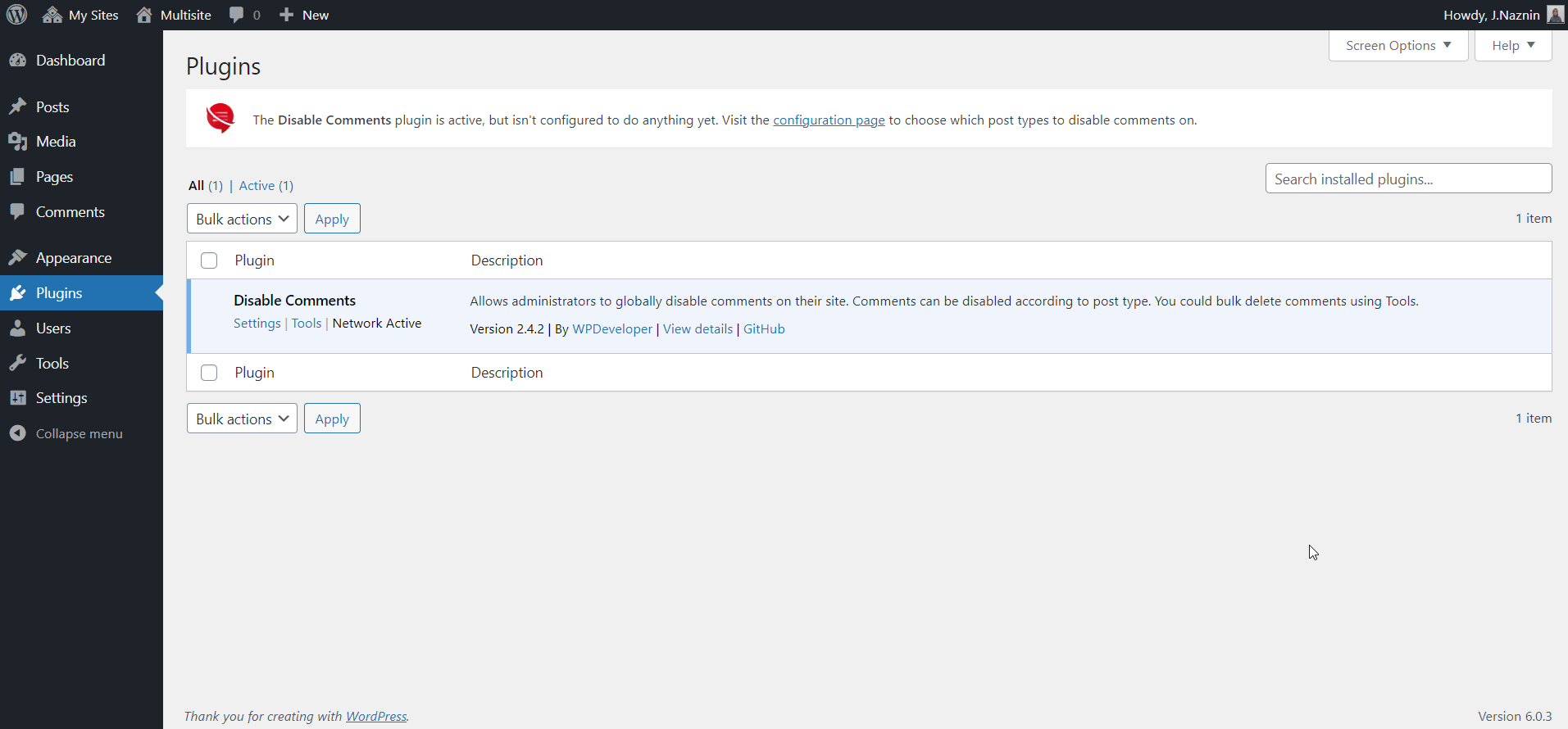 Afterward, all you need to do is 'Search' for the Disable Comments plugin, and hit the Install and Activate button accordingly.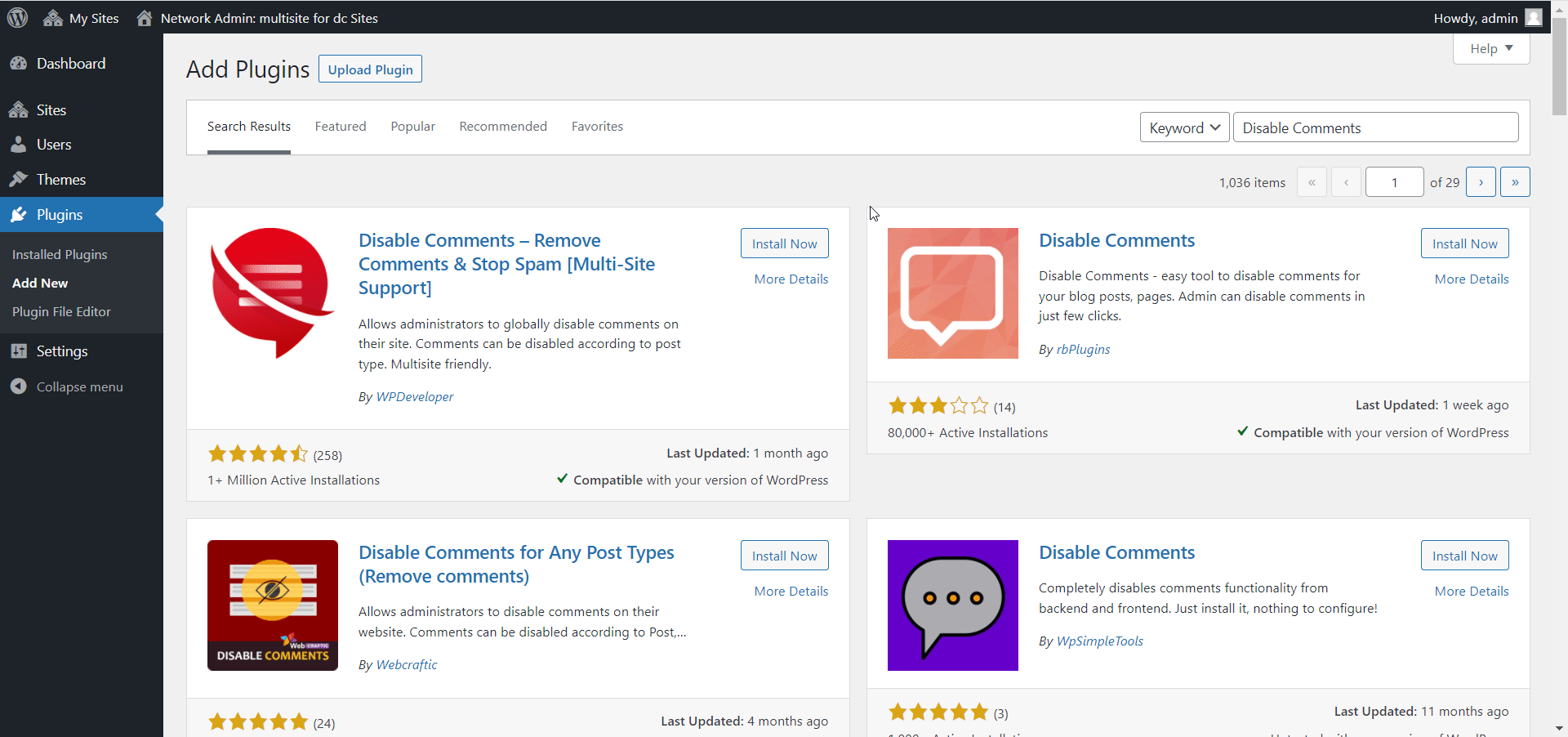 Step 2: Enable Site Wise Settings #
Now, navigate to WordPress dashboard Settings→Disable Comments →Enable Site Wise Settings. This feature can help you disable comments from each of your multisite dashboards. 
Note: Once you 'Enable Site Wise Settings' from Disable Comments, you need to configure Disable Comments features individually from each of your multisite networks.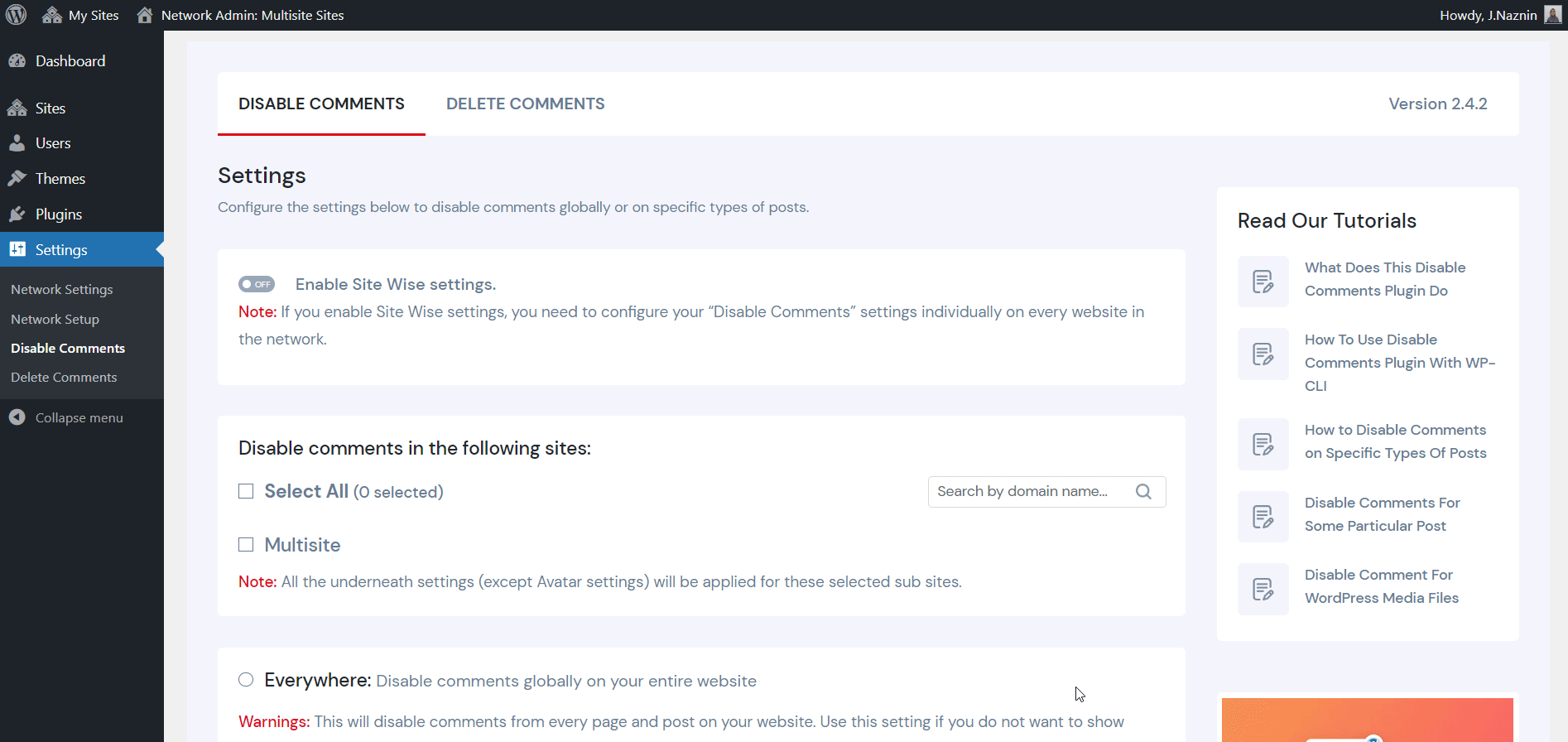 Like here two sites are added, all you have to do is to click each of the sites' Settings →Disable Comments. Afterward, separately manage your posts, pages, or entire site comments in advance.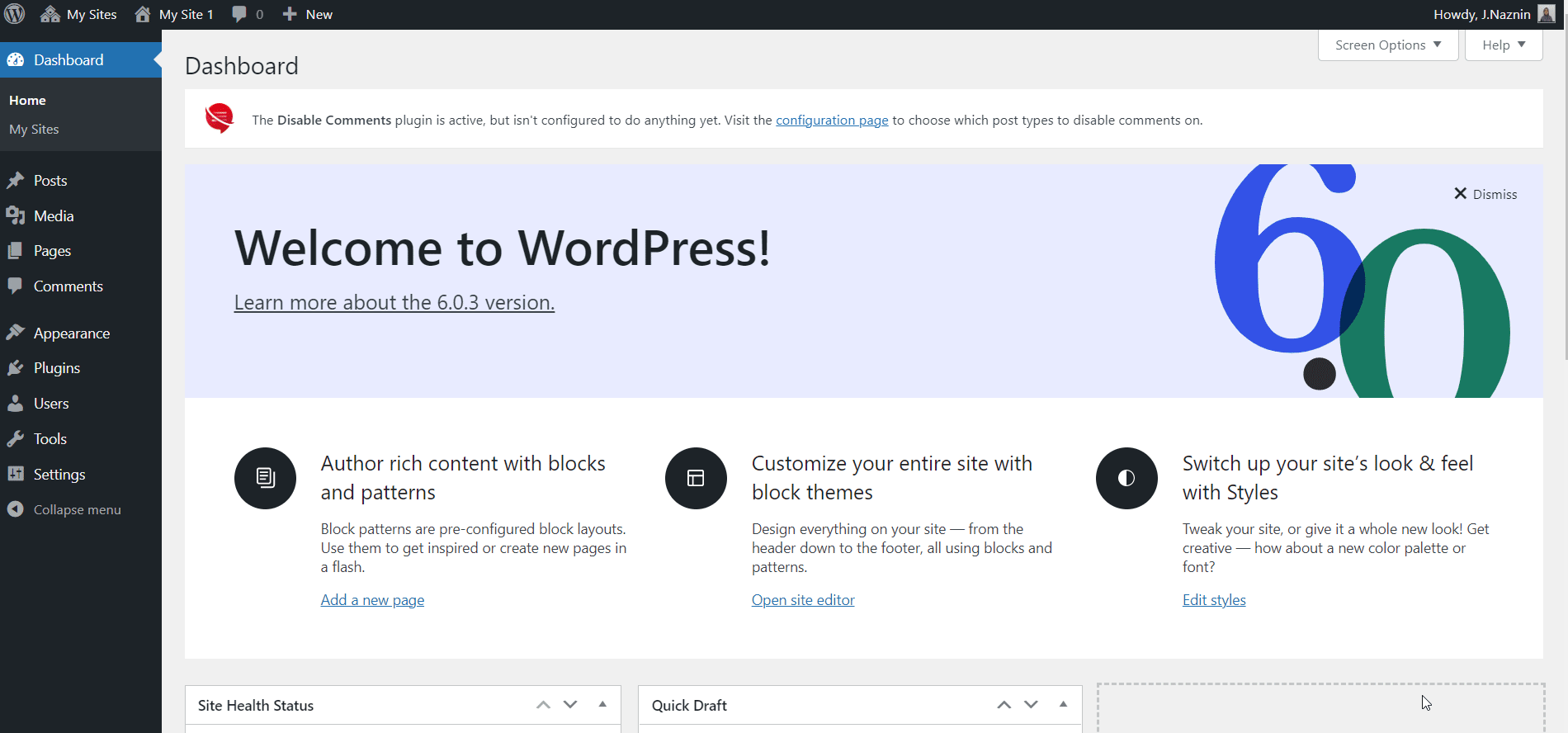 Besides, if you want, you can manage Disable Comments features for Network Admin and not from your individual site. Just toggle to turn off 'Enable Site Wise Settings' and hit the 'Save Changes' button. You are then only able to manage your site comments from your Network Admin dashboard.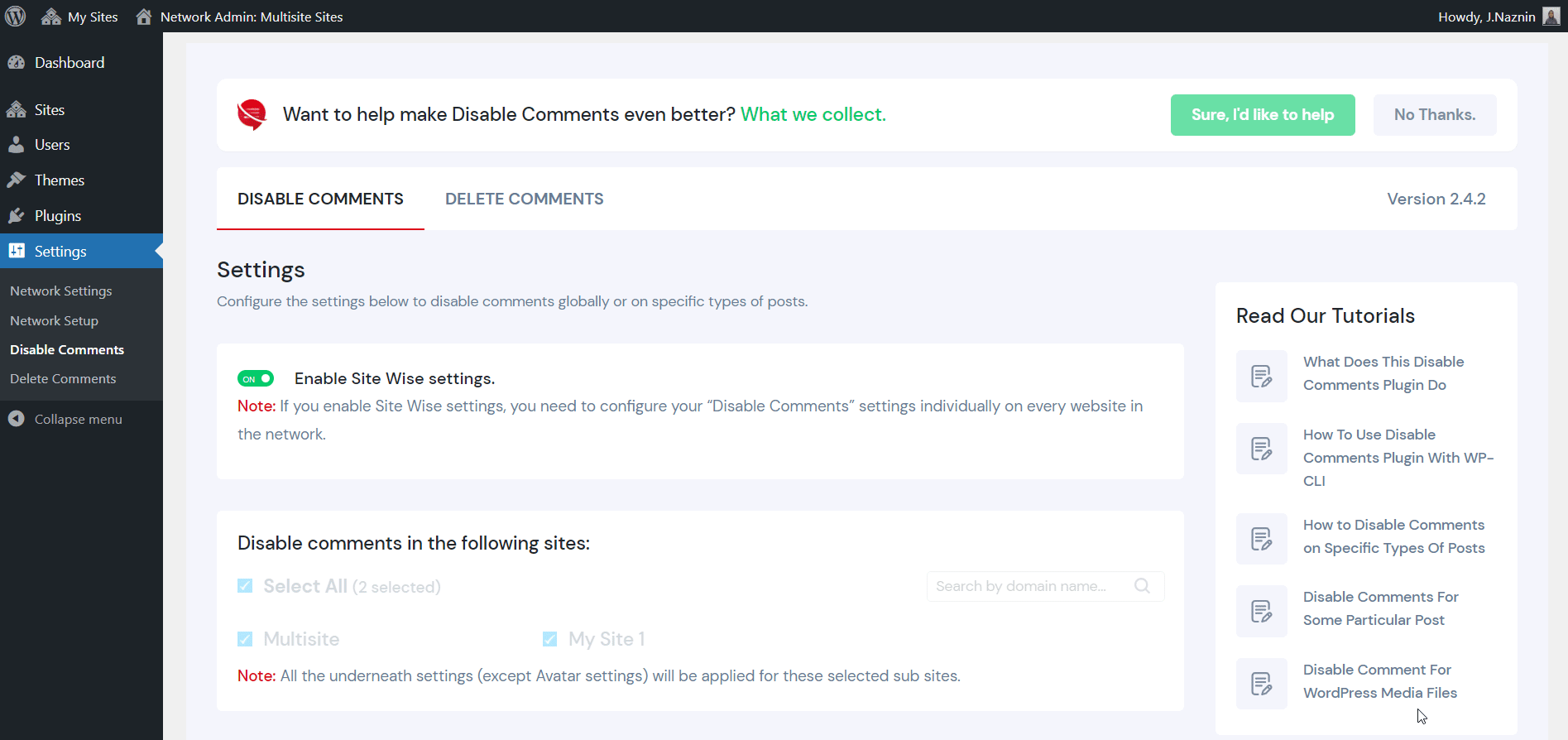 Similarly, you can configure site wise settings for multisite networks on the Disable Comments 'Delete Comments' feature. And manage to delete your comments from your entire site or specific posts, pages, or others.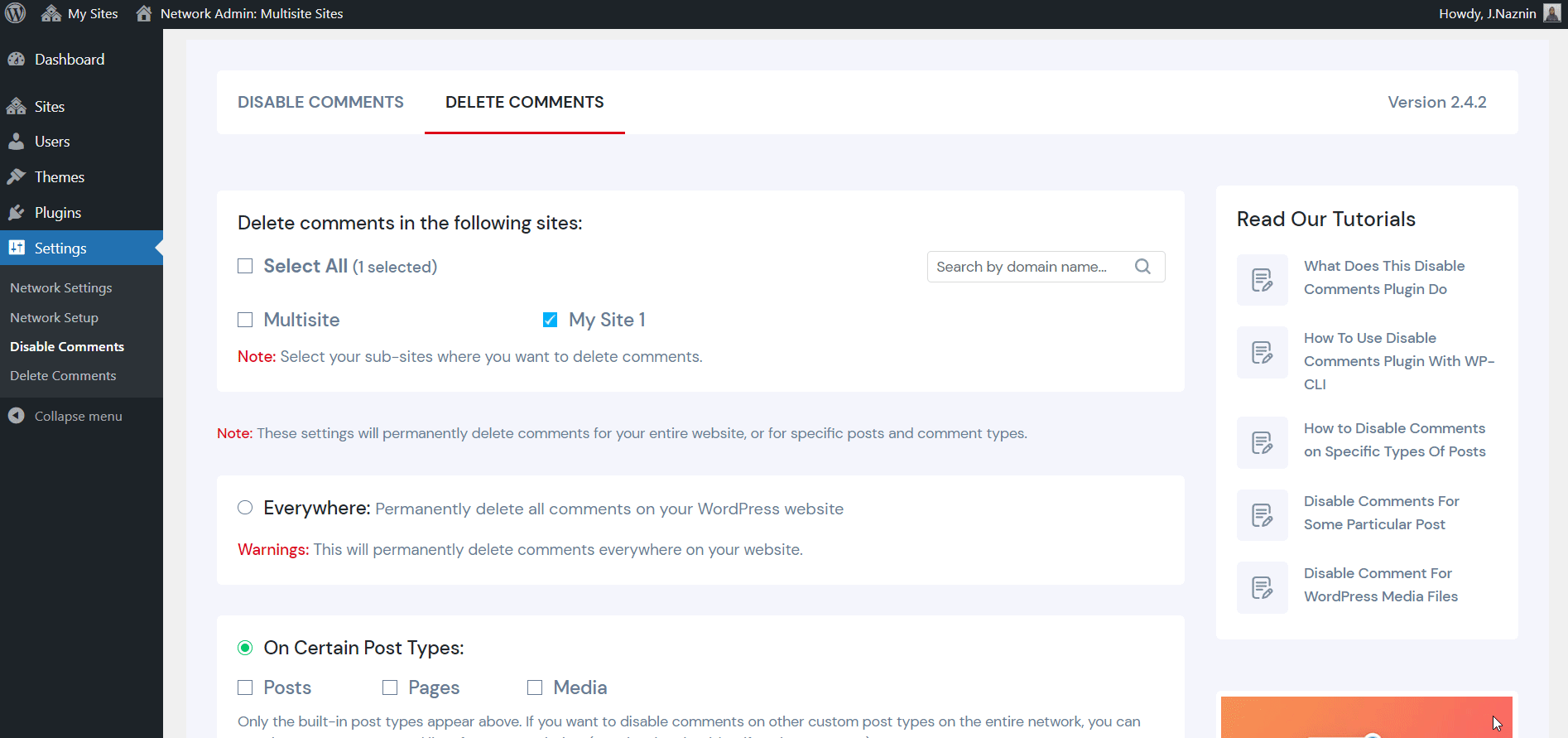 This is how simply you can configure Disable Comments specific subsites settings with multisite networks. If you face any difficulties, feel free to contact our support team or join our Facebook Community.