Here at WPDeveloper we have affordable pricing for everyone. Besides, you can cancel your subscription at any time.
How To Cancel Your Subscription? #
In order to cancel your subscription follow the below steps.
Login to your WPDeveloper Account. Then, go ahead and switch to the 'Subscriptions' tab. Afterward, simply just click on the 'Cancel' button to cancel my subscription for your plugin. As a result, your license won't be automatically renewed. The plugin will still work even after the cancellation of the subscription.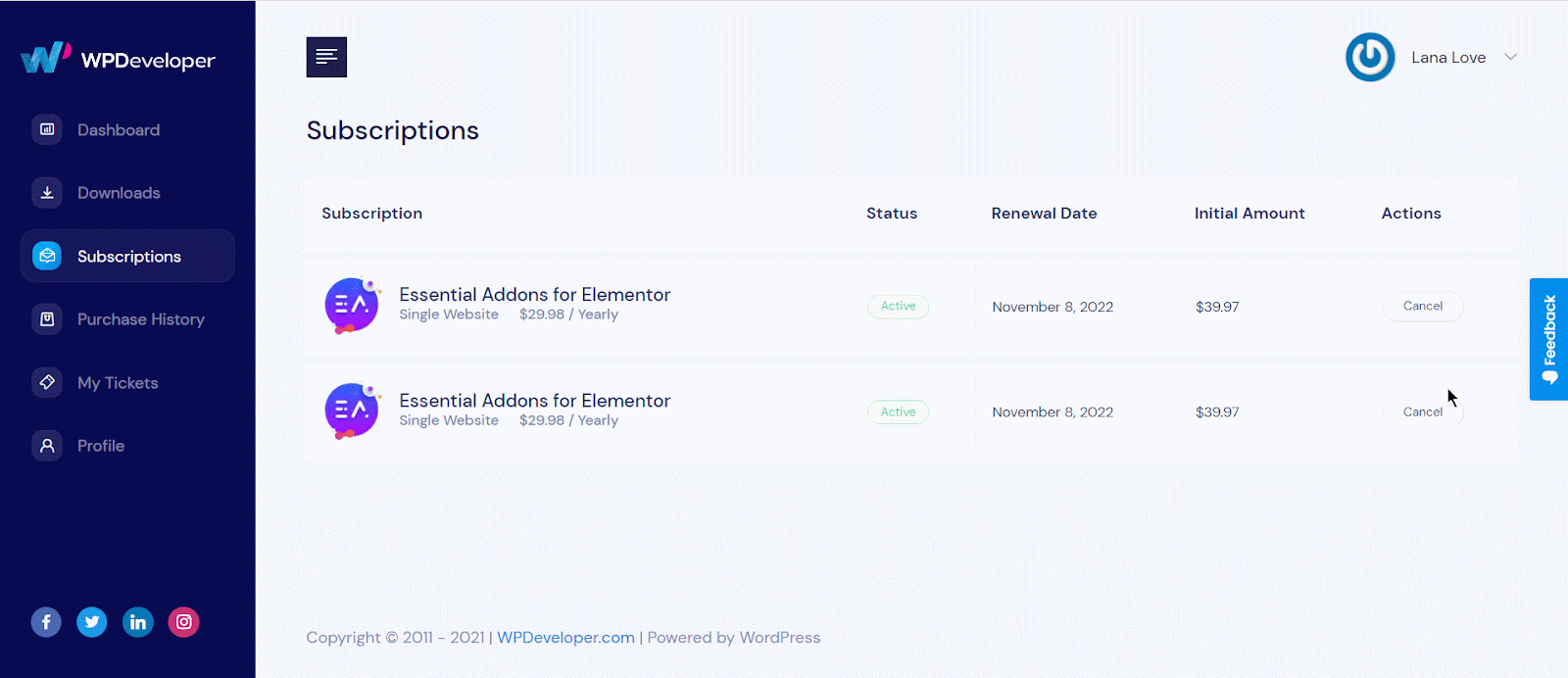 After you decide to cancel your license, you will no longer receive any future updates and premium support from our team. Learn more about what will happen if you choose to renew your license.
Getting stuck? Feel free to reach out to our friendly support team for further assistance.