Installing the Pro Version #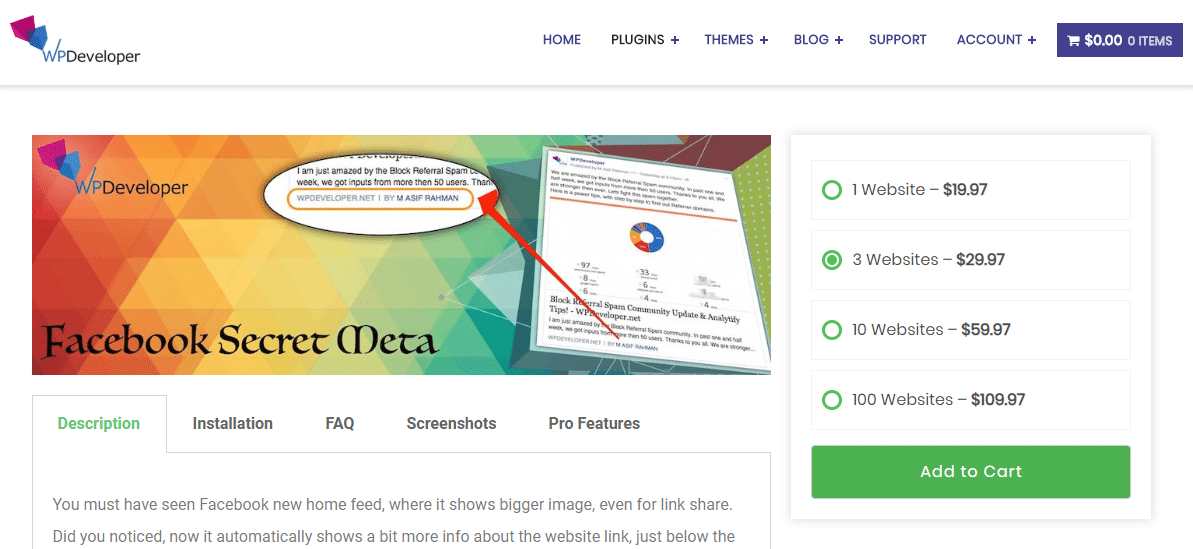 Pick a Pricing Plan and hit the Add to Cart Button!

You will be taken to the Checkout Page. At the very top, you will see a summary of the plan you are intending to purchase.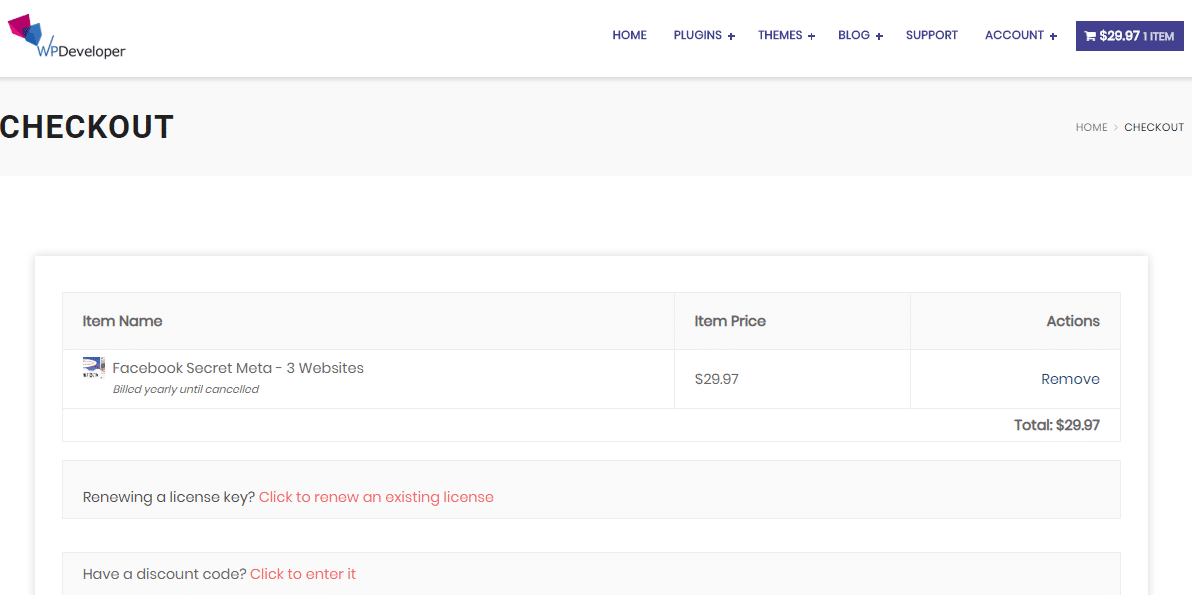 Scroll down and you will find the Payment options and the Personal Info form.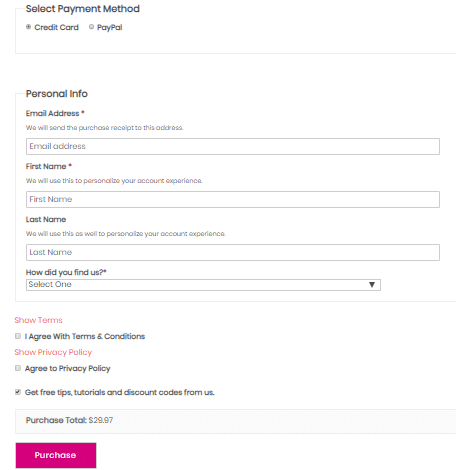 Fill out the forms in the form and at last, hit the Purchase Button!

You will be taken to the Purchase Confirmation Page.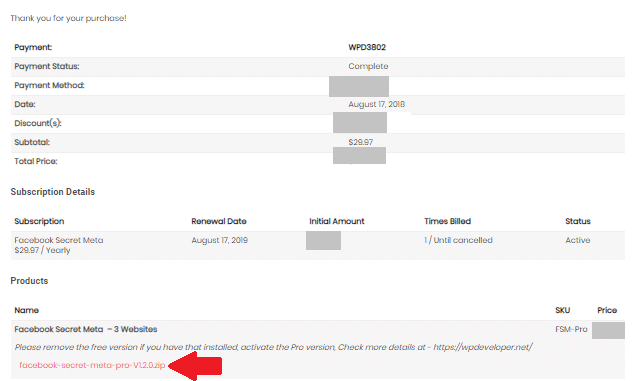 Click on the text highlighted in Red to download the Zip file of Facebook Secret Meta. Upload this zip file to your WordPress Dashboard and you are good to go!
Upload the Pro Version to Your WordPress Website
#
Disclaimer: First remove the Free Version from your WordPress Website.
Upload the `facebook-secret-meta` folder to the `/wp-content/plugins/` directory




Activate the plugin through the 'Plugins' menu in WordPress.
After you get the PRO Version, you need to configure it. Click here to learn how to Configure the PRO Version.