How Do I Delete Comments From My Database? #
If you want to delete comments entirely from your database using the Disable Comments plugin, go to the Settings→ Disable Comments and then click on the 'Delete Comments' tab. Here you will get different options to delete all comments, according to the specified post types or spam comments from your database.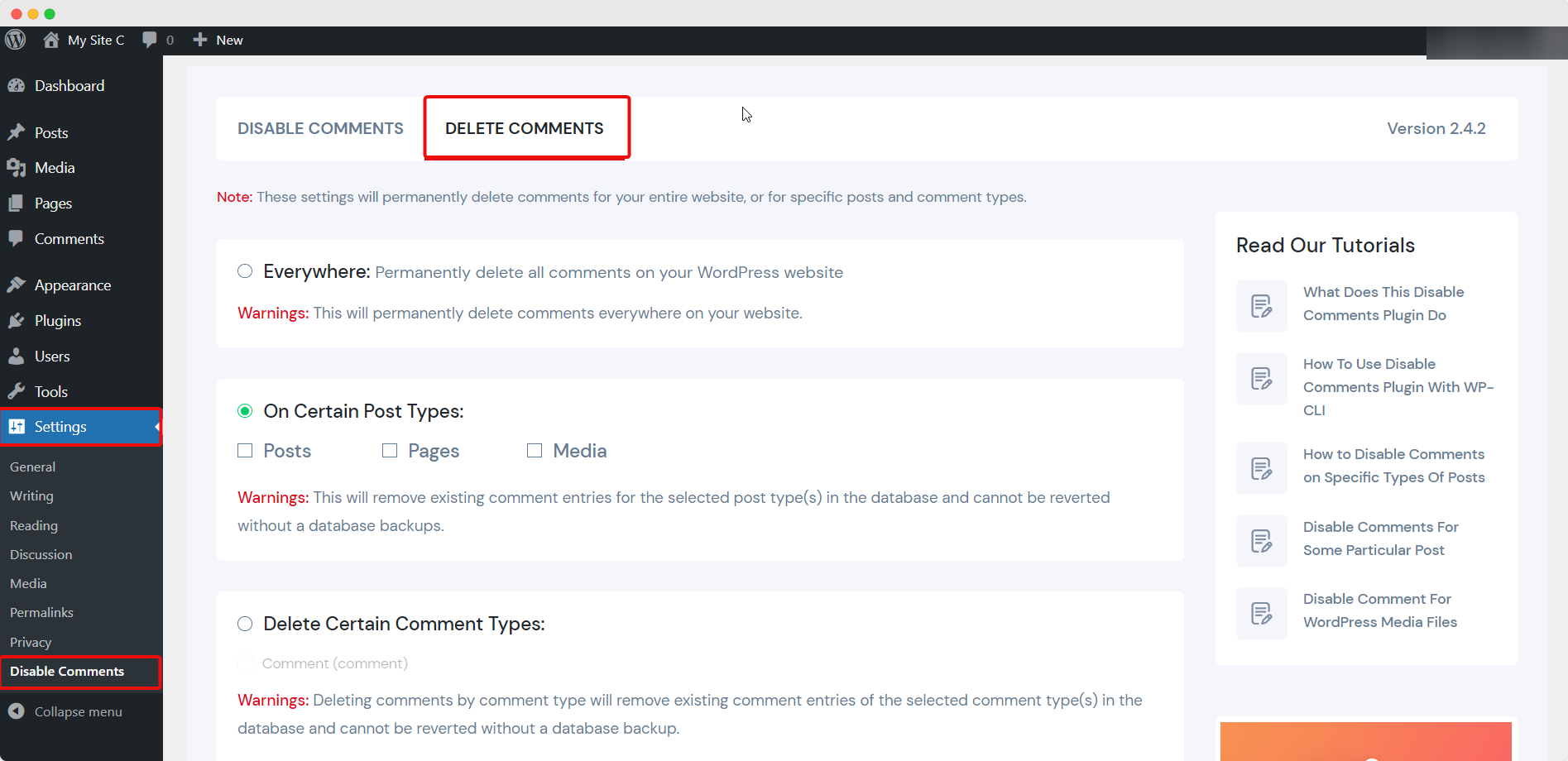 You can also delete comments from your database by going to Tools–> Delete Comments from your WordPress dashboard. Deleting comments will remove them permanently from your website and cannot be recovered without a database backup.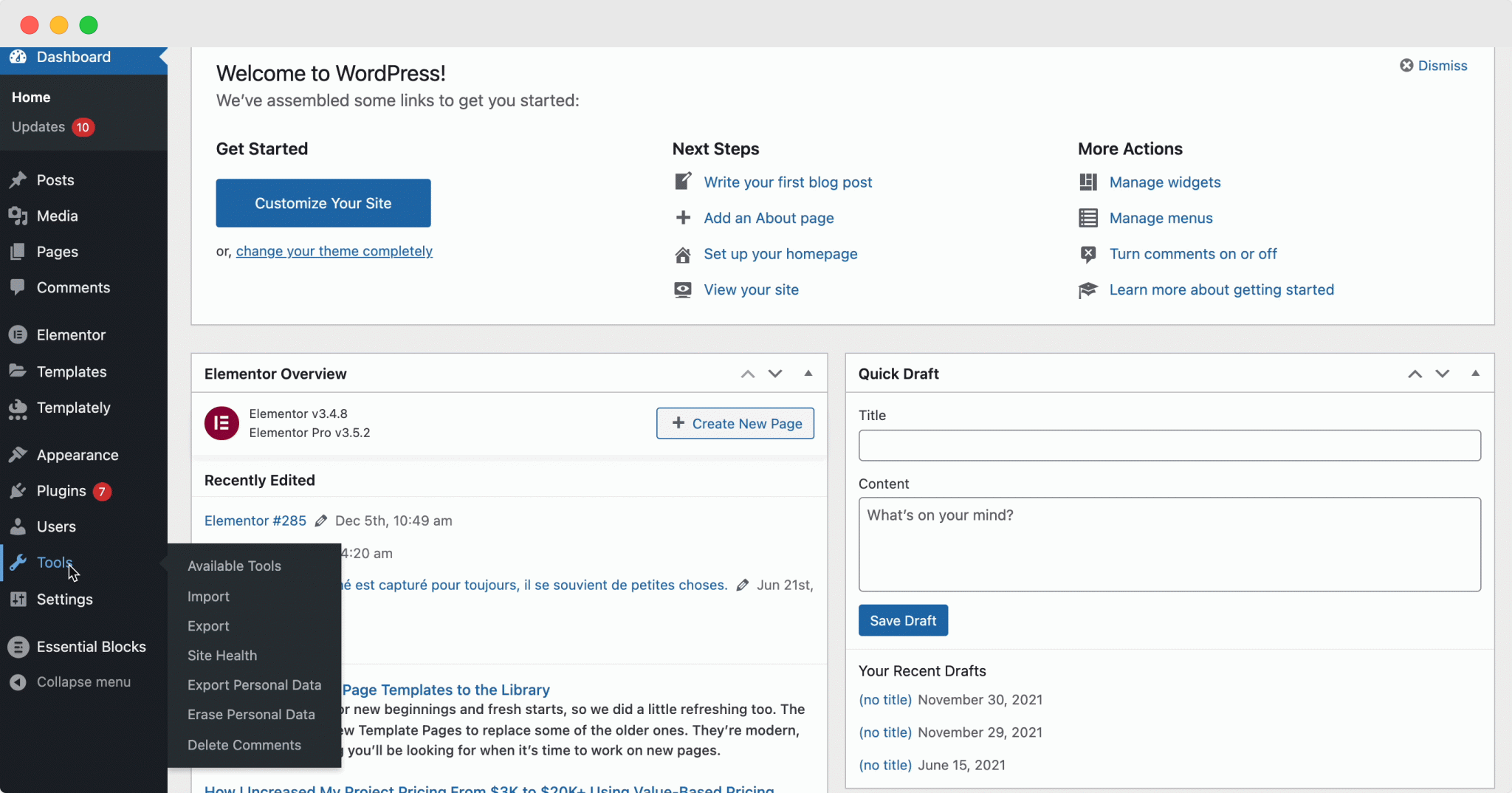 Moreover, Disable Comments helps you to delete all spam comments from your entire WordPress site. Just select the 'Spam' comments section and hit the 'Delete Comments' button. You can then easily get rid of your website spam comments right away and make your site secure.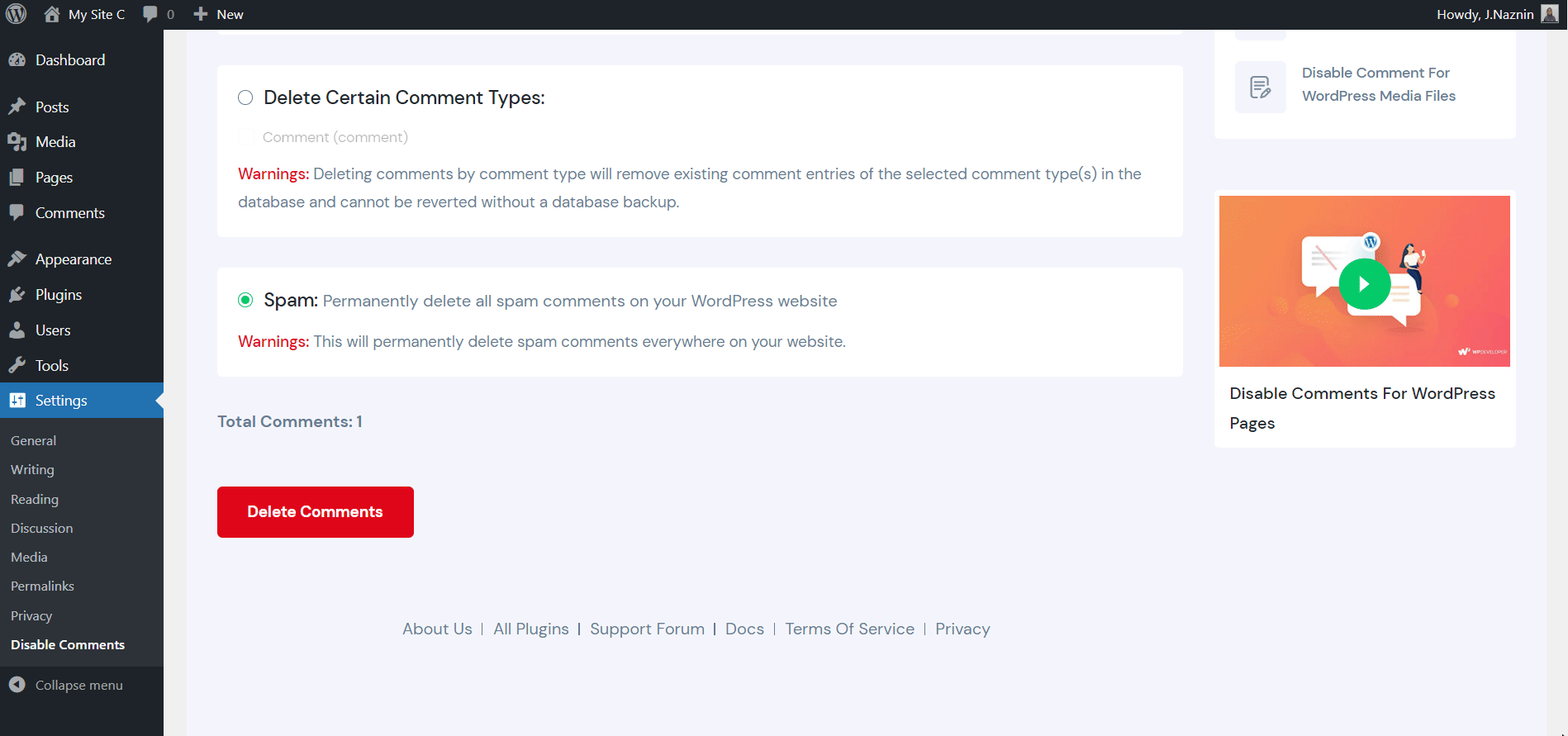 If you have faced any other issues or need any help, feel free to contact our support team.