Better Payment is an Elementor plugin for instant payment through PayPal and Stripe. Customers can use their Stripe or PayPal accounts to complete payments on your website with the aid of this plugin. You can quickly deliver personalized success messages to consumers, access all payment histories, and set up error messages for wrong transactions with Better Payment.
How To Set Up An Error Message For Wrong Transaction? #
Follow these simple steps to set up an Error Message for the wrong transactions in Better Payment.
Step 1: Drag & Drop Better Payment Widget #
First, log in to your WordPress dashboard, and open a page, or post from the WordPress left panel. Then press the Edit With Elementor option.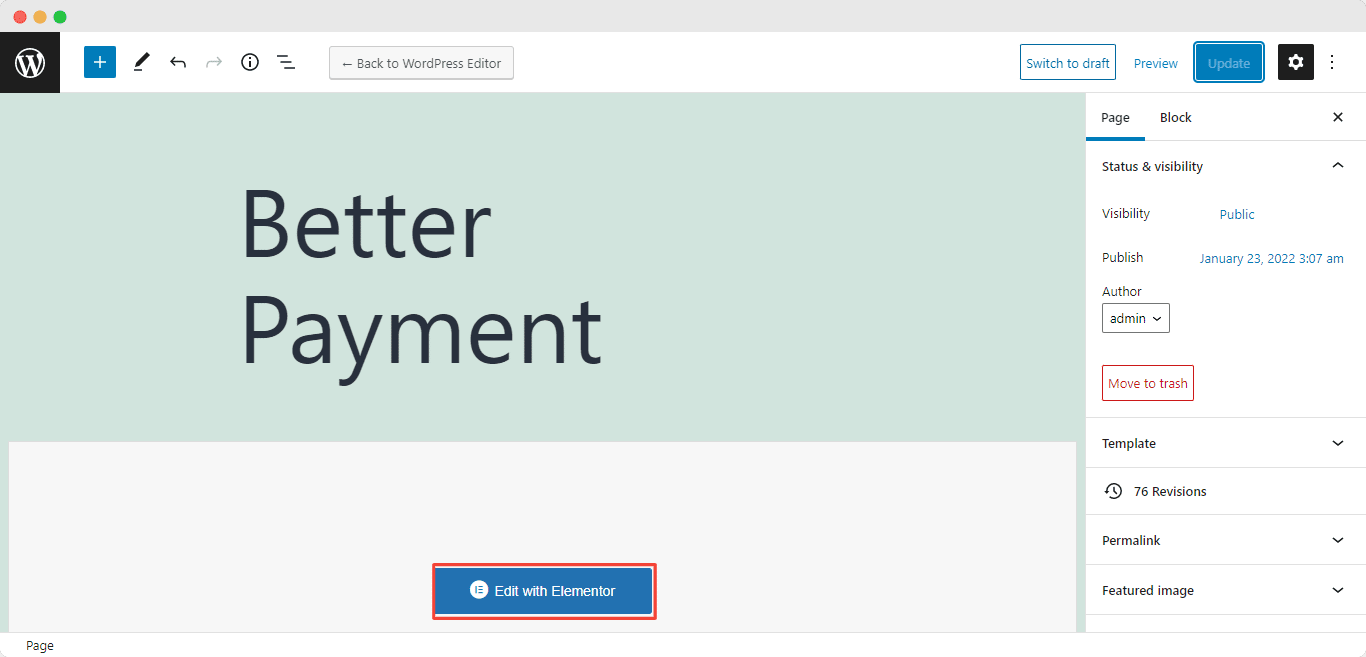 After that, you will be redirected to your Elementor Editorial page. On the left corner search for the Better Payment plugin and drag & drop it on the editing page.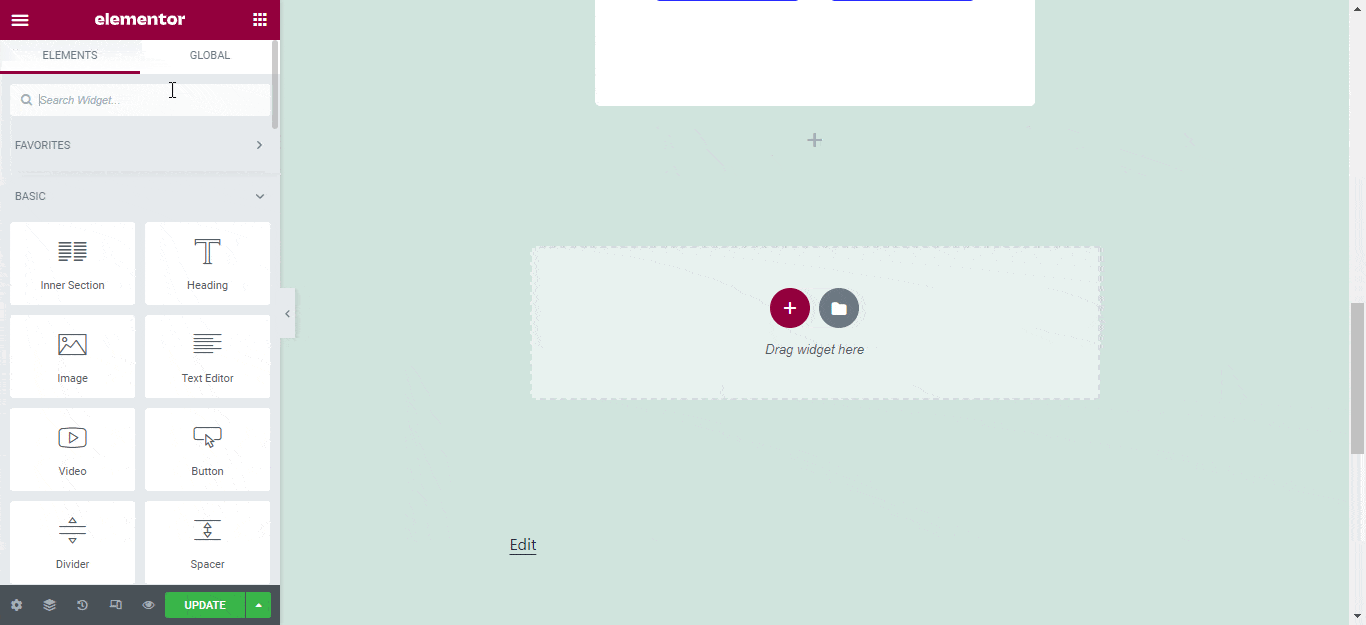 Step 2: Navigate Error Message From Content Tab #
Navigate to your Elementor dashboard Content → Error Message. After clicking it you will be shown the available customization options under this tab.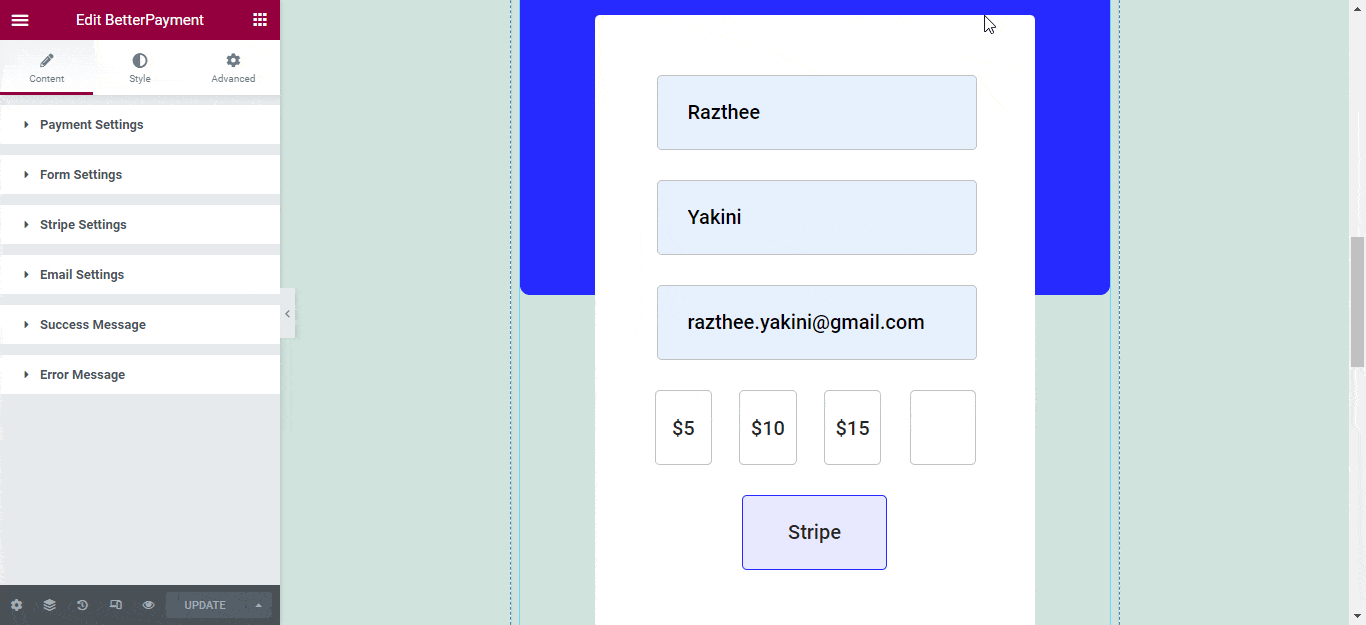 Step 3: Set Up Error Message #
After clicking the 'Error Message' section, you will get two customization fields. One is for uploading icons or SVG image format and another is to set up your Error Message text.
From the Icon option, you can upload Icon or SVG. Choose your preferred options. There are a huge amount of Icons from the Icons Library or you could go for a custom SVG format as well.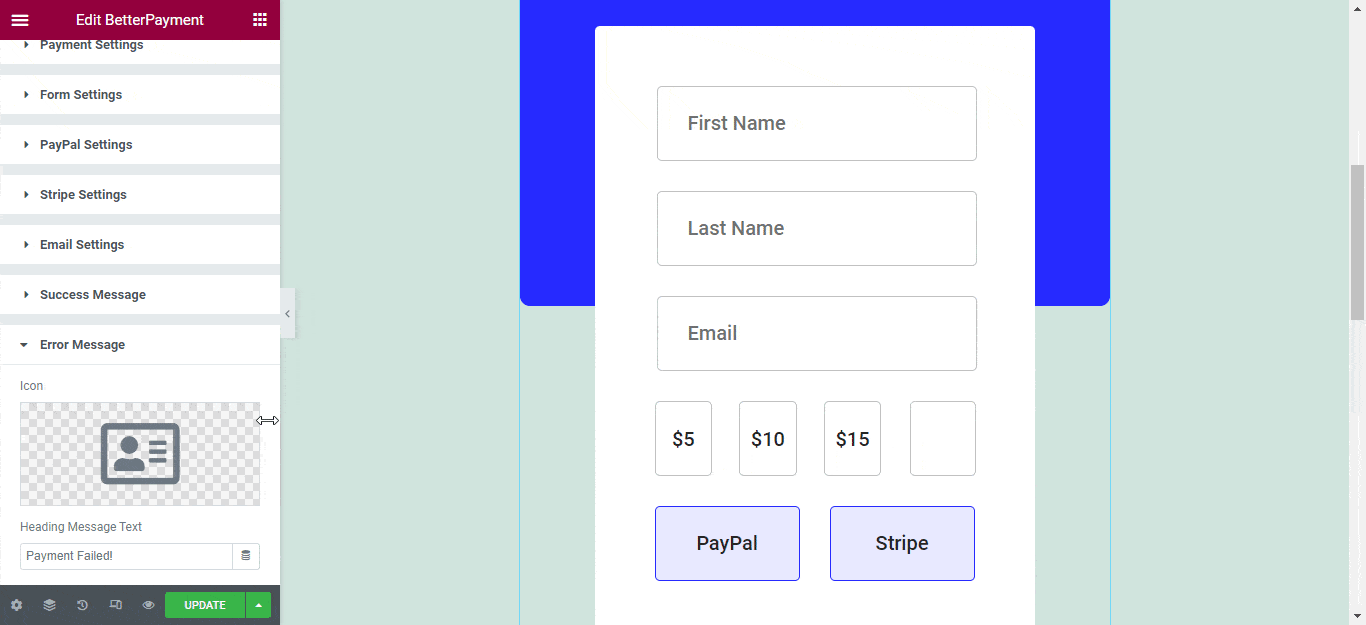 From Heading Message Text, you can write or customize your error message as per your needs and provide an error message for any wrong transaction.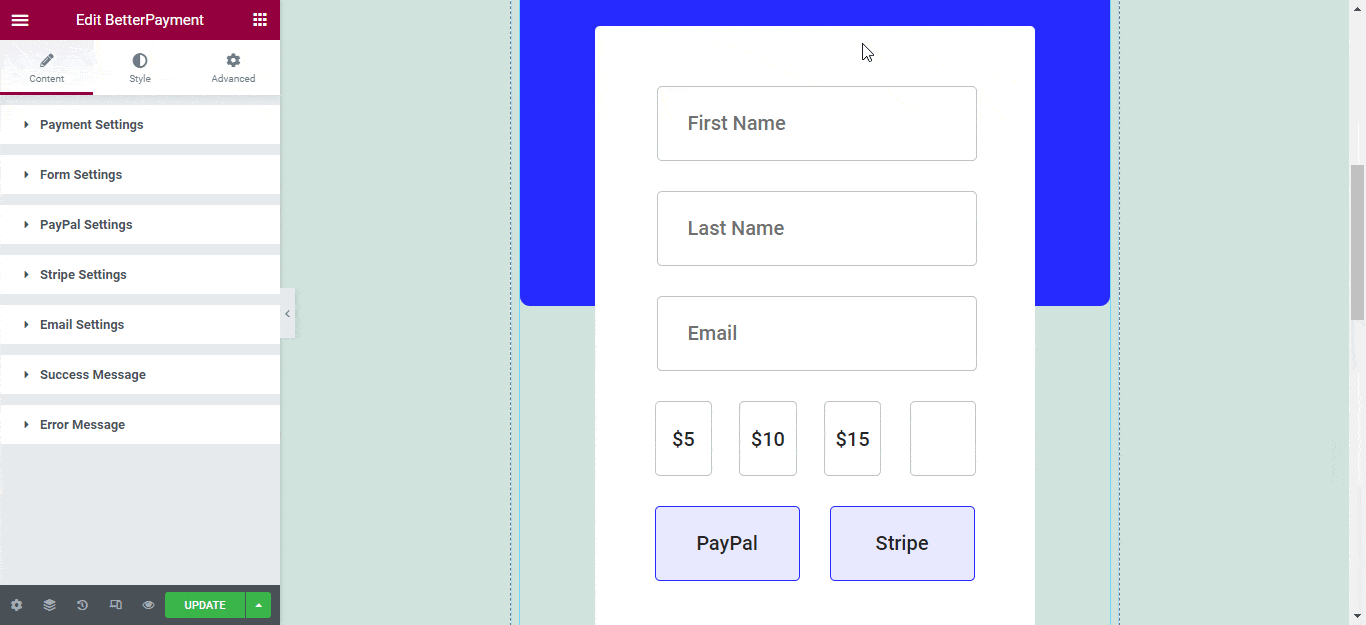 Final Outcome #
This is how your error message will look to your customers. By following these simple steps you can easily set up an error message for the wrong transactions in Better Payment.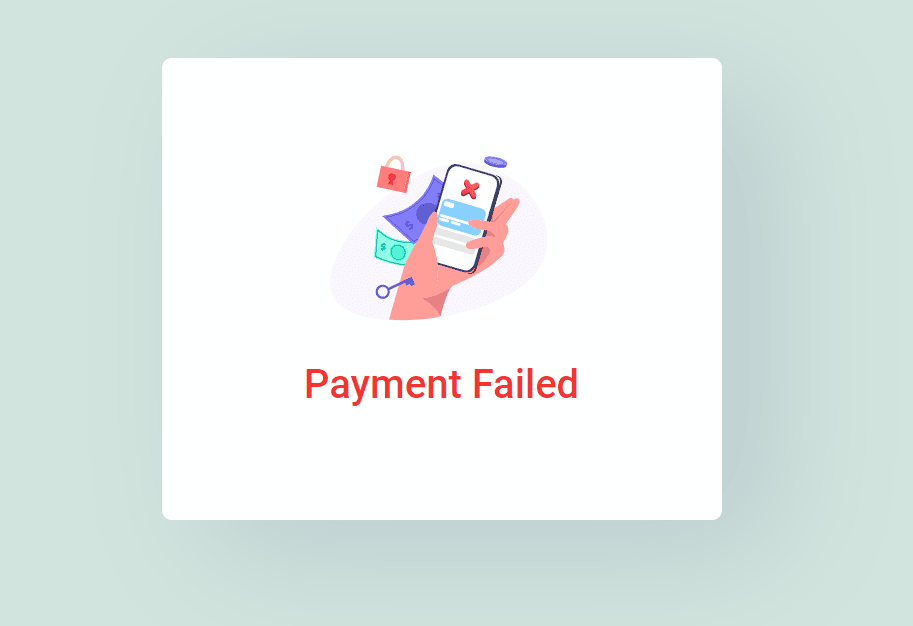 Getting Stuck? Feel free to contact our dedicated support team for any further assistance.