Well, with the default WordPress Schedule feature, you can just schedule your WordPress Posts but you can not set any rules. Whereas using Auto Scheduler & Manual Scheduler features of SchedulePress PRO, you are able to set a certain set of parameters (such as day & time interval) in which you want your posts to be scheduled. This can come in very handy to make your entire content planning process well-organized especially if you are running a multi-author website.
With the introduction of Social Share integration, you can now schedule your content and share them automatically on your social media platforms all within one tool. As a result, you don't have to rely on any additional plugins to share your scheduled posts on Facebook or Twitter. SchedulePress Pro lets you automatically share your scheduled content on popular social media platforms such as Facebook & Twitter.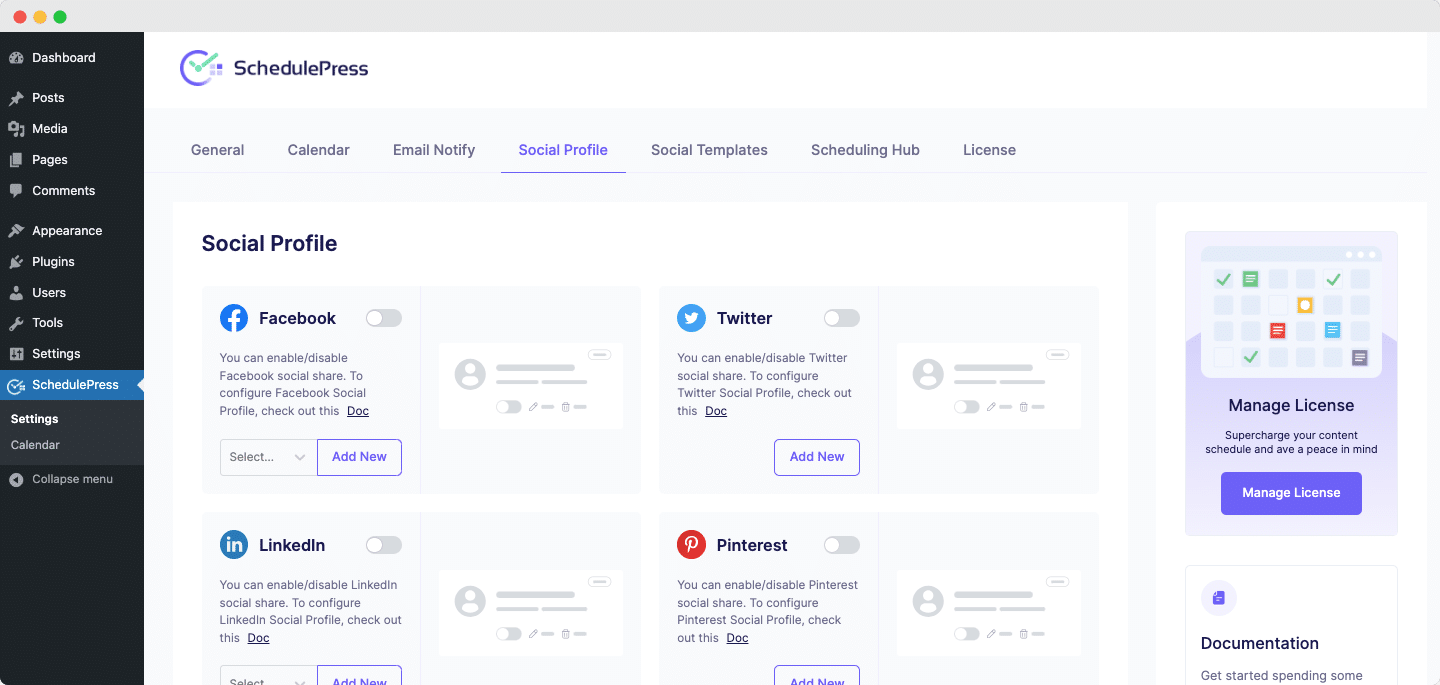 It offers a visually stunning Schedule Calendar to see all your posts from one place with amazing drag & drop capabilities which definitely differs from the default WordPress Schedule. You can also check the list of posts you have scheduled in a sitewide admin bar.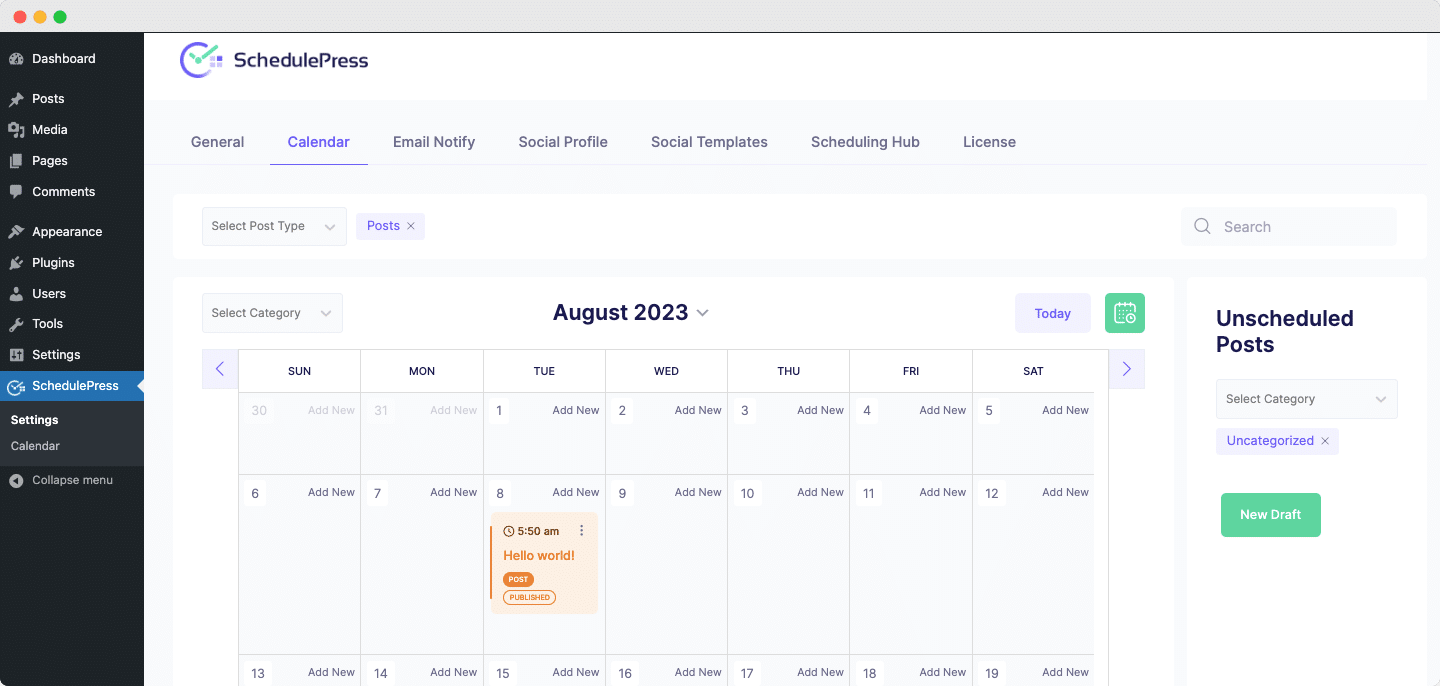 On the other hand, the SchedulePress Pro Missed Schedule handler makes sure that none of your posts ever go unpublished at its scheduled time. Moreover, you can share your scheduled content automatically on popular social media platforms, Twitter & Facebook which is more flexible than using the WordPress default schedule. If you face any difficulties, feel free to contact our support team or join our Facebook Community.