Disable Comments lets you disable all unwanted comments from your WordPress posts, pages, docs, attachments, or more to stop spammers from your website and keep it secure. It helps you to disable comments globally, or you can make it configured for certain types like particularly for all your WordPress posts or other available options. To configure 'Disable Comments' advance functionalities, you have to follow few steps below:
Note: You must have to install & activate the Disable Comments plugin first to configure its functionality for your WordPress site, and to do that follow this guideline here. 
Step 1: Disable Comments From Everywhere #
First, you have to go to the WordPress dashboard→ Settings→ Disable Comments option.  Next, you need to pick the 'Everywhere' option from there. It will then automatically disable all available comments from your entire website.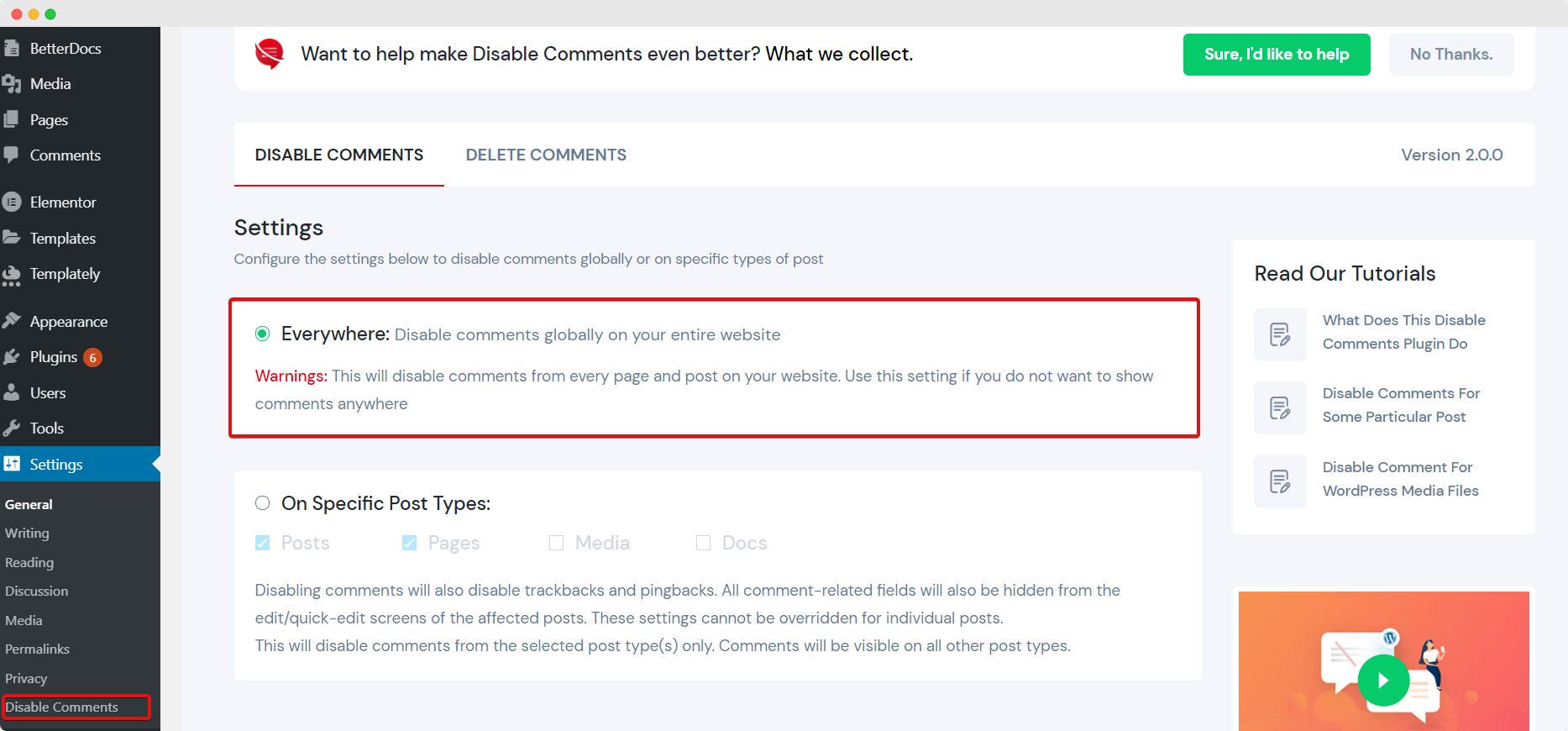 Step 2: Disable Comments On Certain Posts Types  #
Unless you want to make these changes for your WordPress posts, pages, attachments, both or particular options, you can do that by selecting the right ones from the 'On Certain Posts Types' option.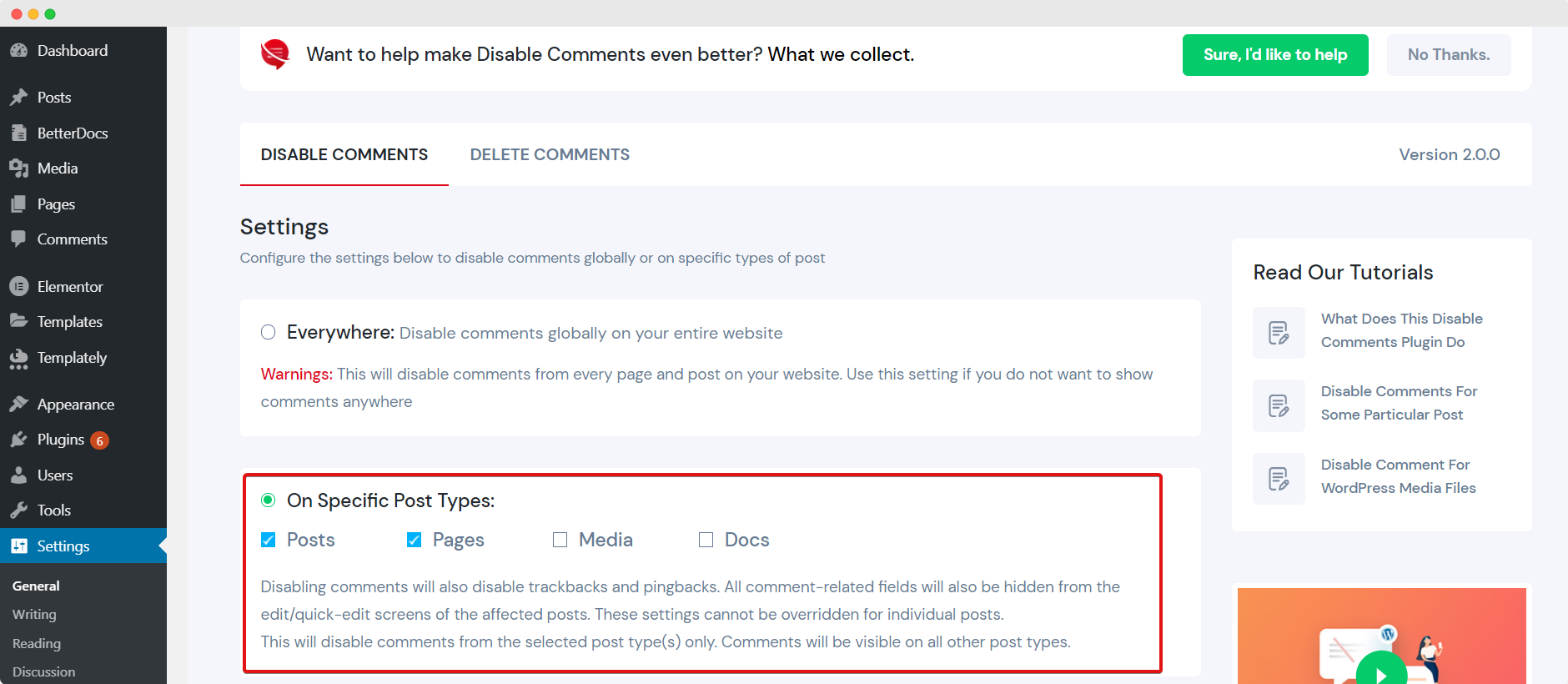 At last, just press the 'Save Changes' button to configure it for your entire WordPress site or particular types of posts.
That's how simply you can configure Disable Comments amazing functionalities for your WordPress site to stop the spammers and maintain your site security with ease. 
If you face any difficulties, feel free to contact our support team or join our Facebook Community.