You can save all the payment history on your dashboard and check every detail of transactions carried out through Better Payment. Follow this step-by-step guide below to find out how to check transaction details in Better Payment.
How To Check Transaction Details In Better Payment? #
In just 2 easy steps, you can check details for every transaction in Better Payment for every payment that you have carried out with the plugin on your Elementor website.
Step 1: Navigate To The Better Payment Transaction Tab #
First of all, navigate to the Better Payment 'Transaction' tab from your WordPress dashboard, as you can see below.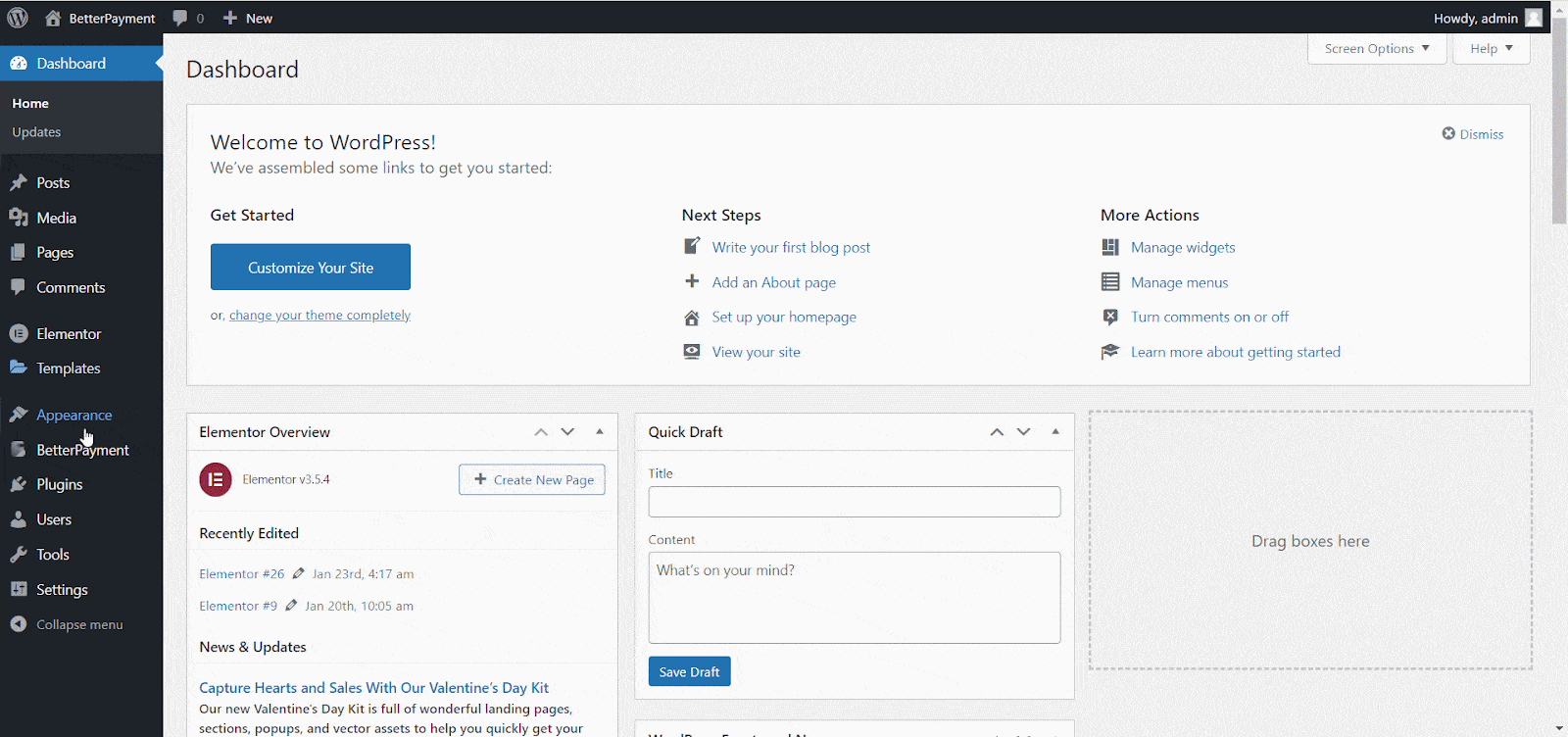 Step 2: Check Transaction Details For Every Payment #
From the Transaction tab, you can find all payment history there. Now, what you need to do is click on the 'View' tab to find the details of every transaction.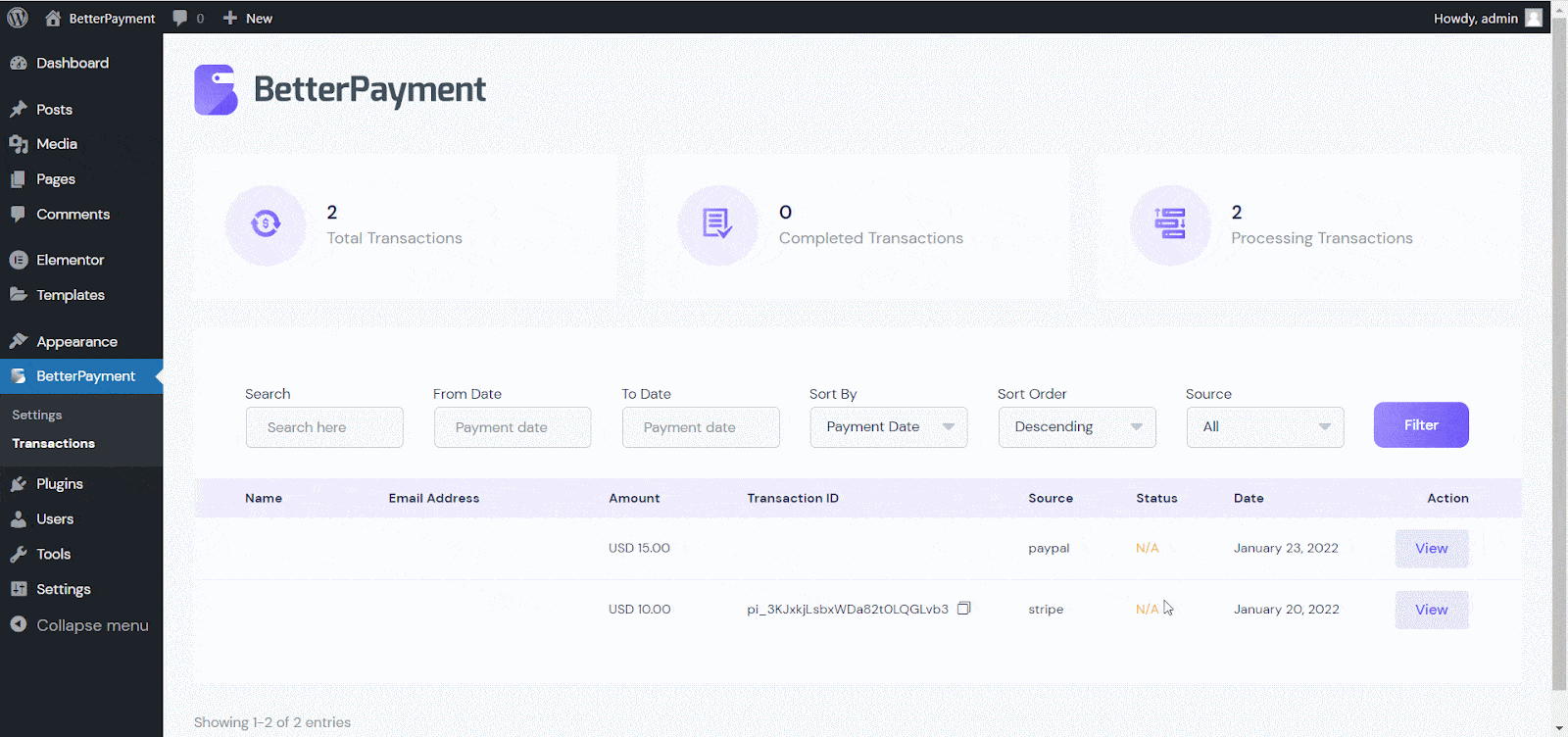 This is how you can easily check transaction details for every payment and keep track using Better Payment.
Getting stuck? Feel free to contact our dedicated support team for any further assistance.