With Better Payment, you can set up admin emails from your WordPress dashboard which will send you an instant notification after each transaction that has been made from your website. Using this amazing feature, you can easily keep track of your payments, transactions, and donations with Better Payments.  
How To Set Up Admin Emails In Better Payment? #
Follow this step-by-step guide to set up admin emails and customize the content in Better Payment below:
Step 1: Navigate To Better Payment Settings #
First of all, go to your WordPress dashboard then navigate to 'Better Payment'→ 'Settings'. It will instantly redirect you to the 'General' tab. From there, click on the 'Email' option.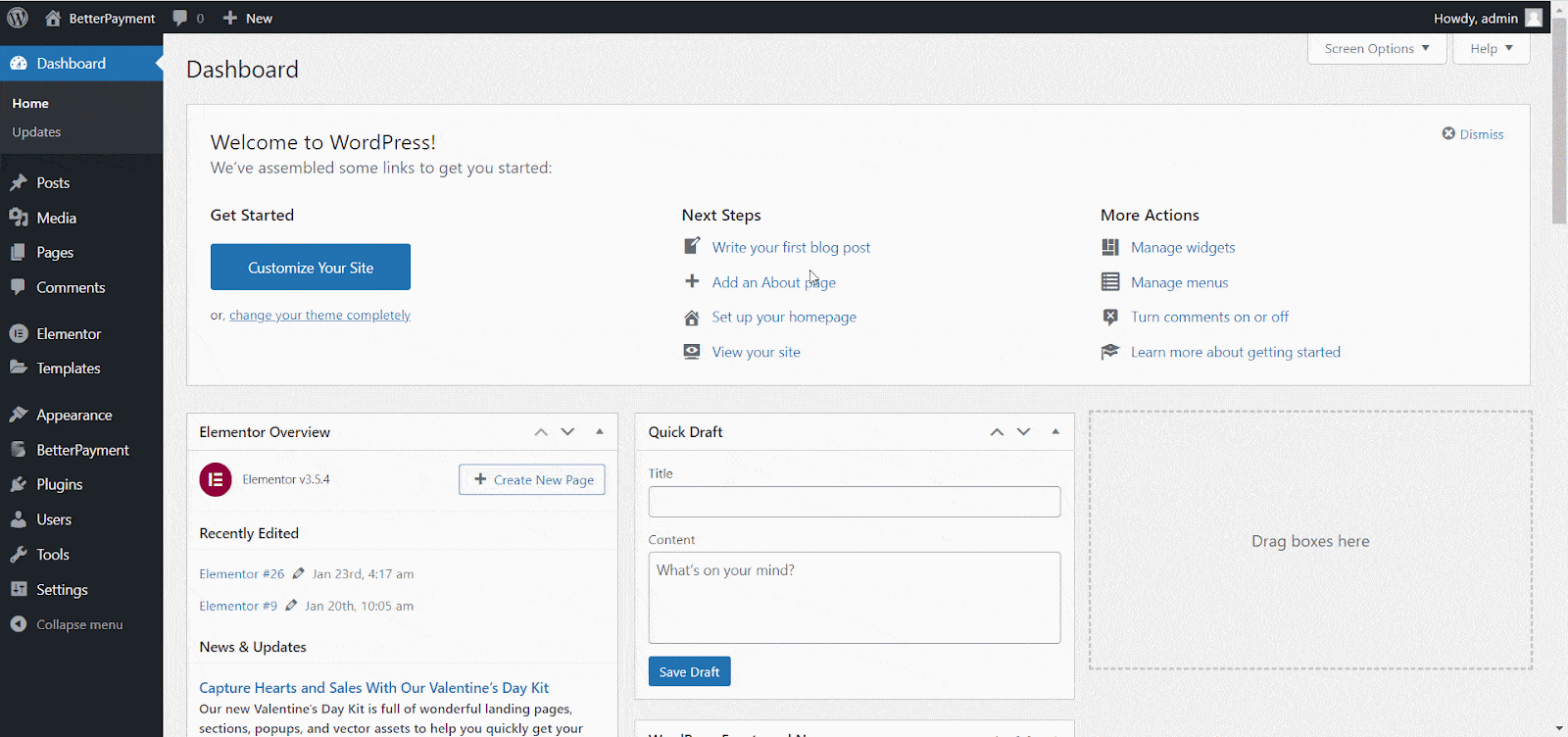 Step 2: Set Up Admin Email Content #
From the 'Email' tab, you will find the 'Admin Email' and 'Customer Email' options. Navigate to the 'Admin Email' tab to set up admin emails and their contents from there.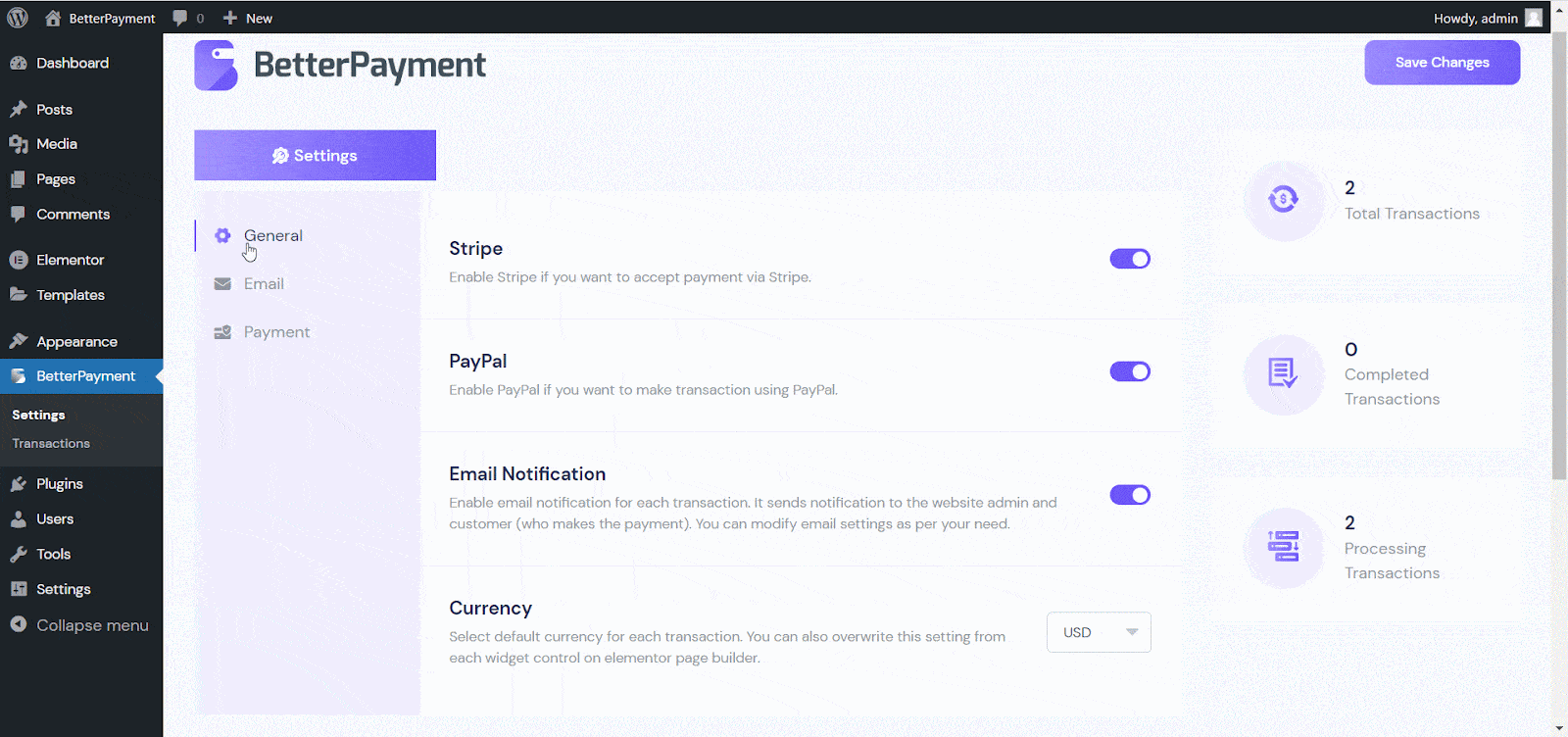 From the 'To' section, you have to enter your own admin email address or the email ID where you want to get the notification alerts after each transaction.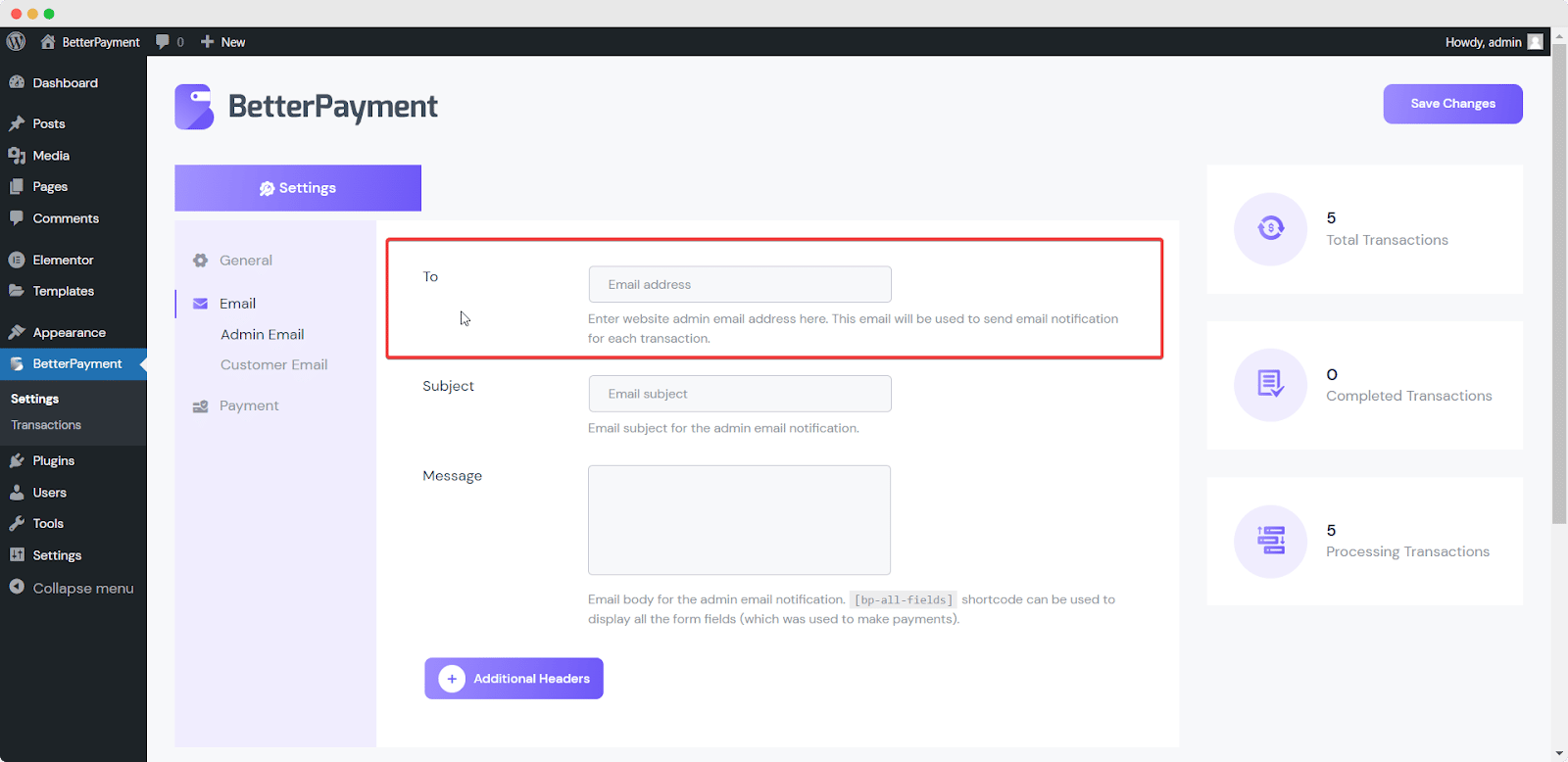 Then, just like any regular email, you will need to add a 'Subject' line to your email. From the 'Subject' section, you can add subject lines that will help you understand what this email content holds.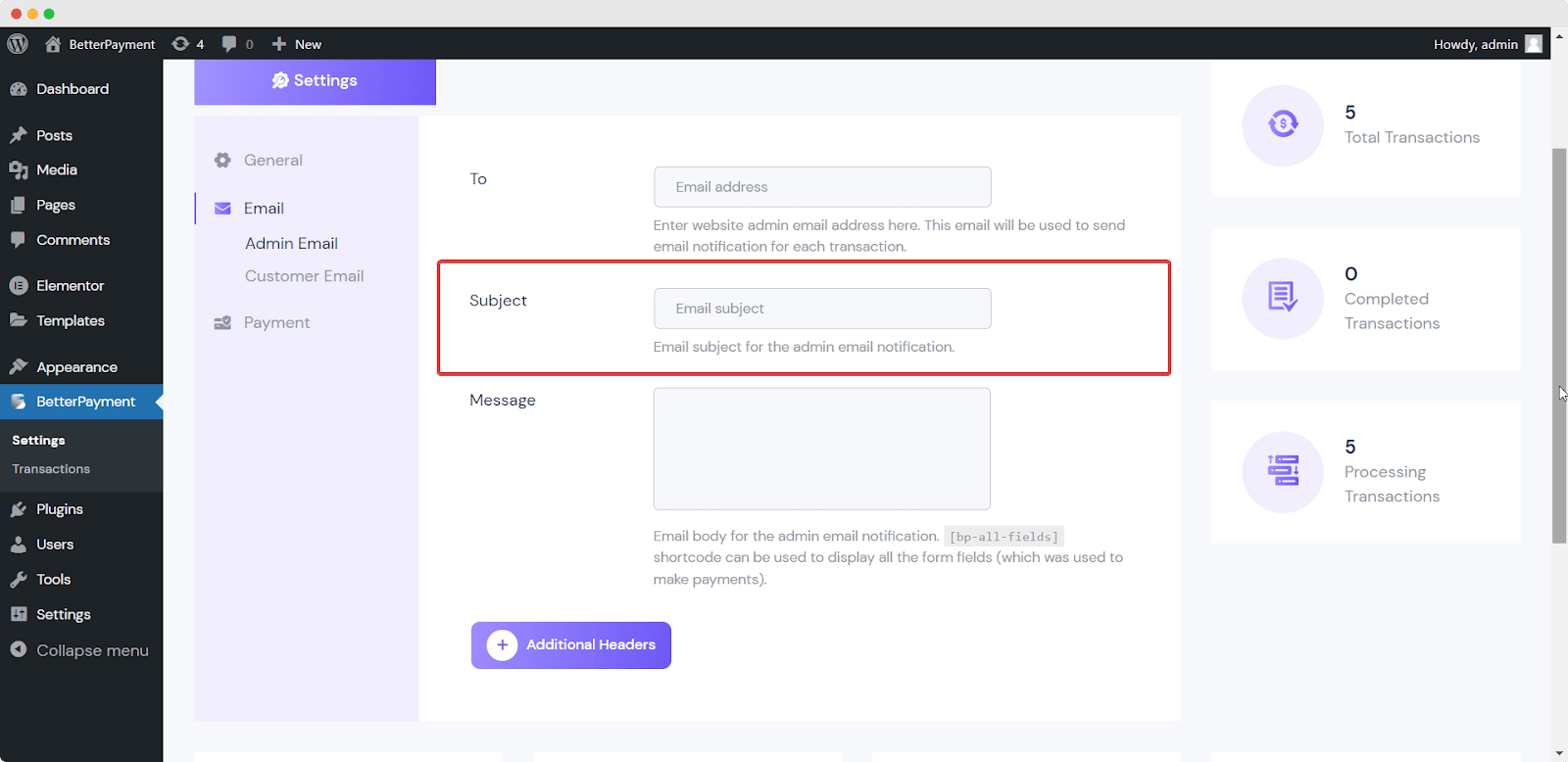 Below the 'Subject' section, you will find the 'Message' section where you need to type the email body. You could also use this [bp-all-fields] shortcode on the message section to attach all the information that your customer provided on the checkout form.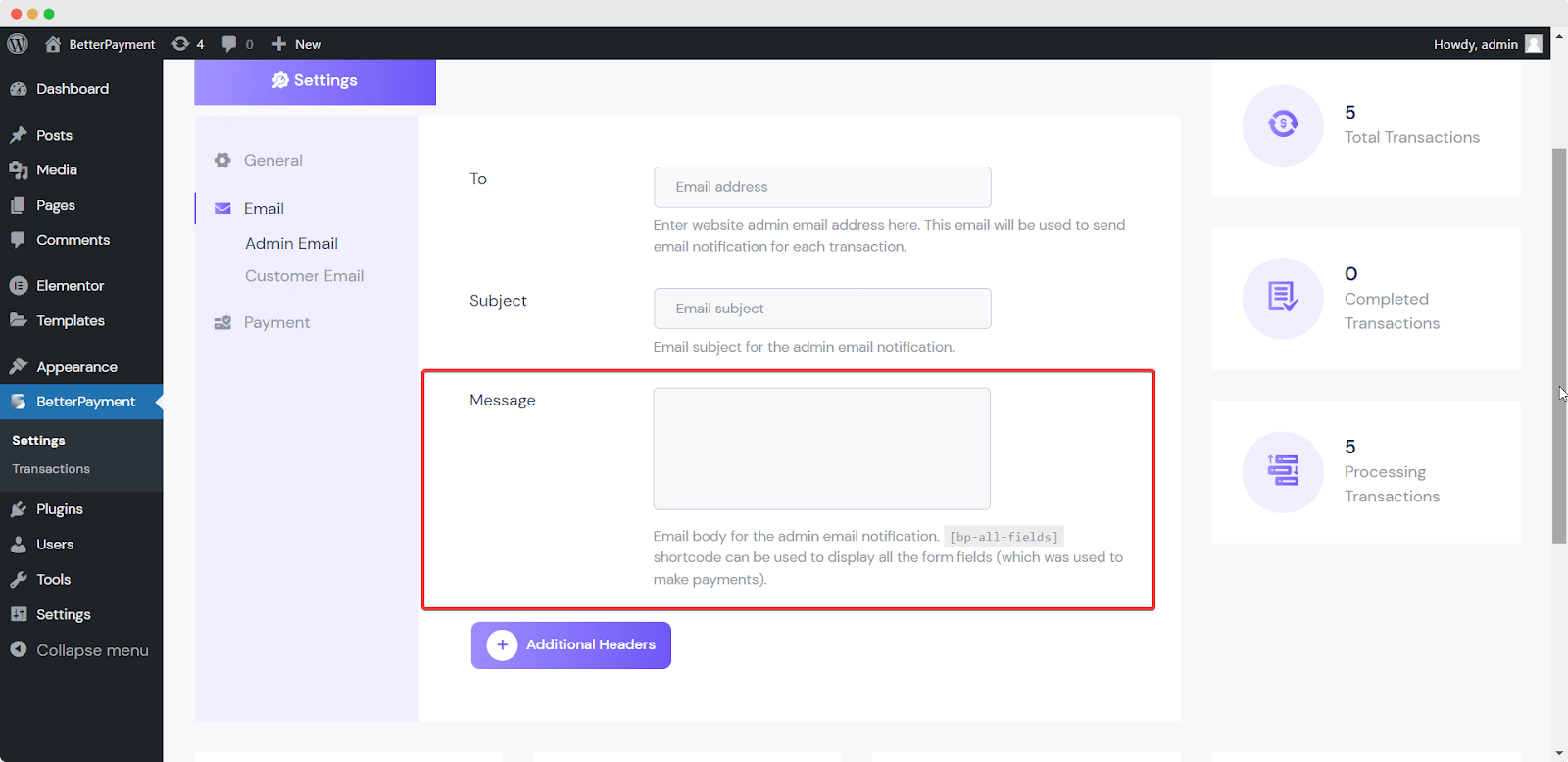 Step 3: Add Additional Headers In Admin Email #
Better Payment has an 'Additional Headers' option for adding 'From Name' and 'From Email'. You could also add an email address where you could get replies for these email notifications from the 'Reply-To' section.
Also, you can add 'Cc' which will allow you to send mail notifications to more than one admin. So, if you want your whole team to get notified, you should put their email address in this section.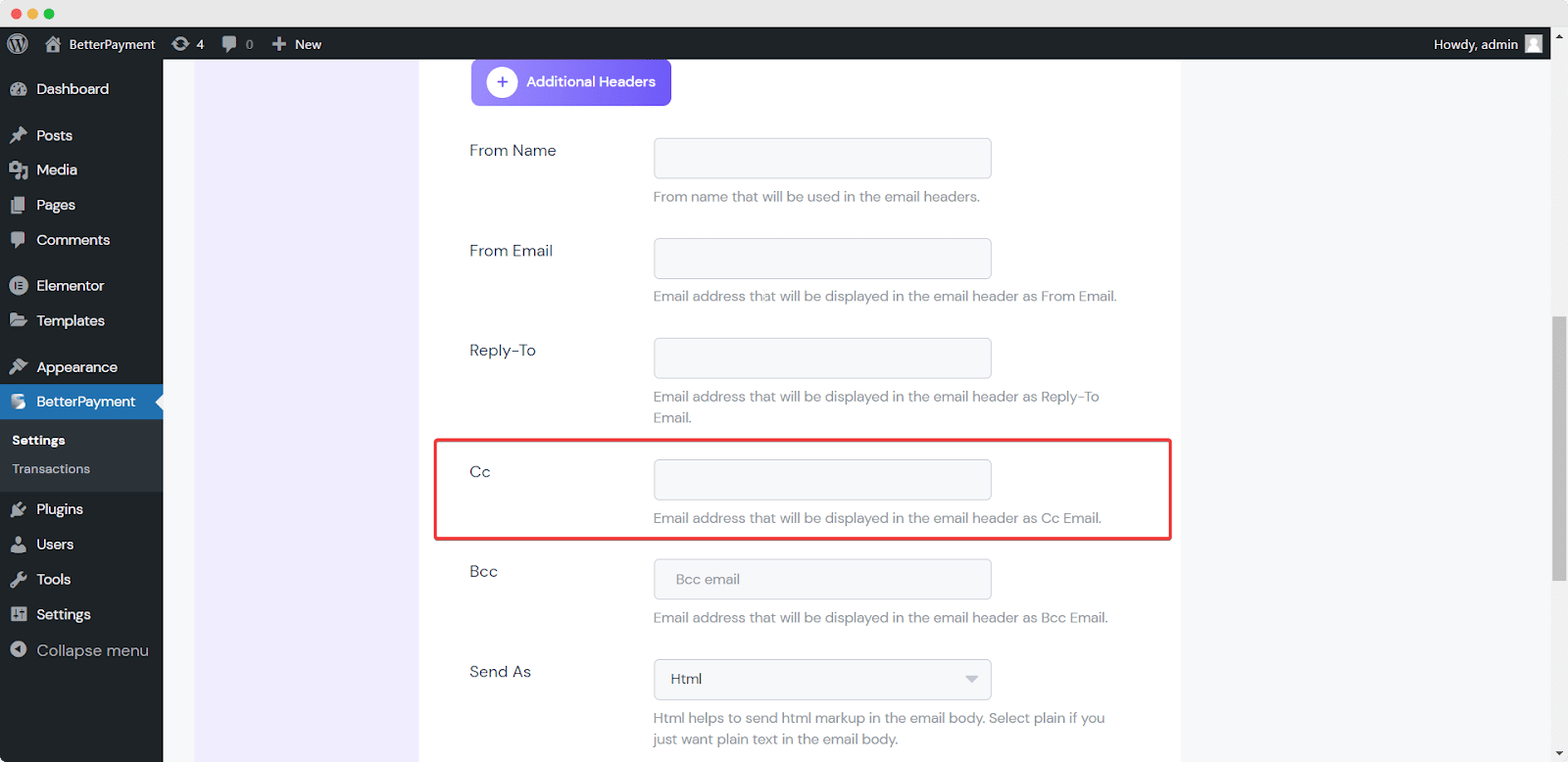 The 'Bcc' works the same as the 'Cc'. However, if you choose this option nobody else will know who is getting email notifications for this transaction except himself.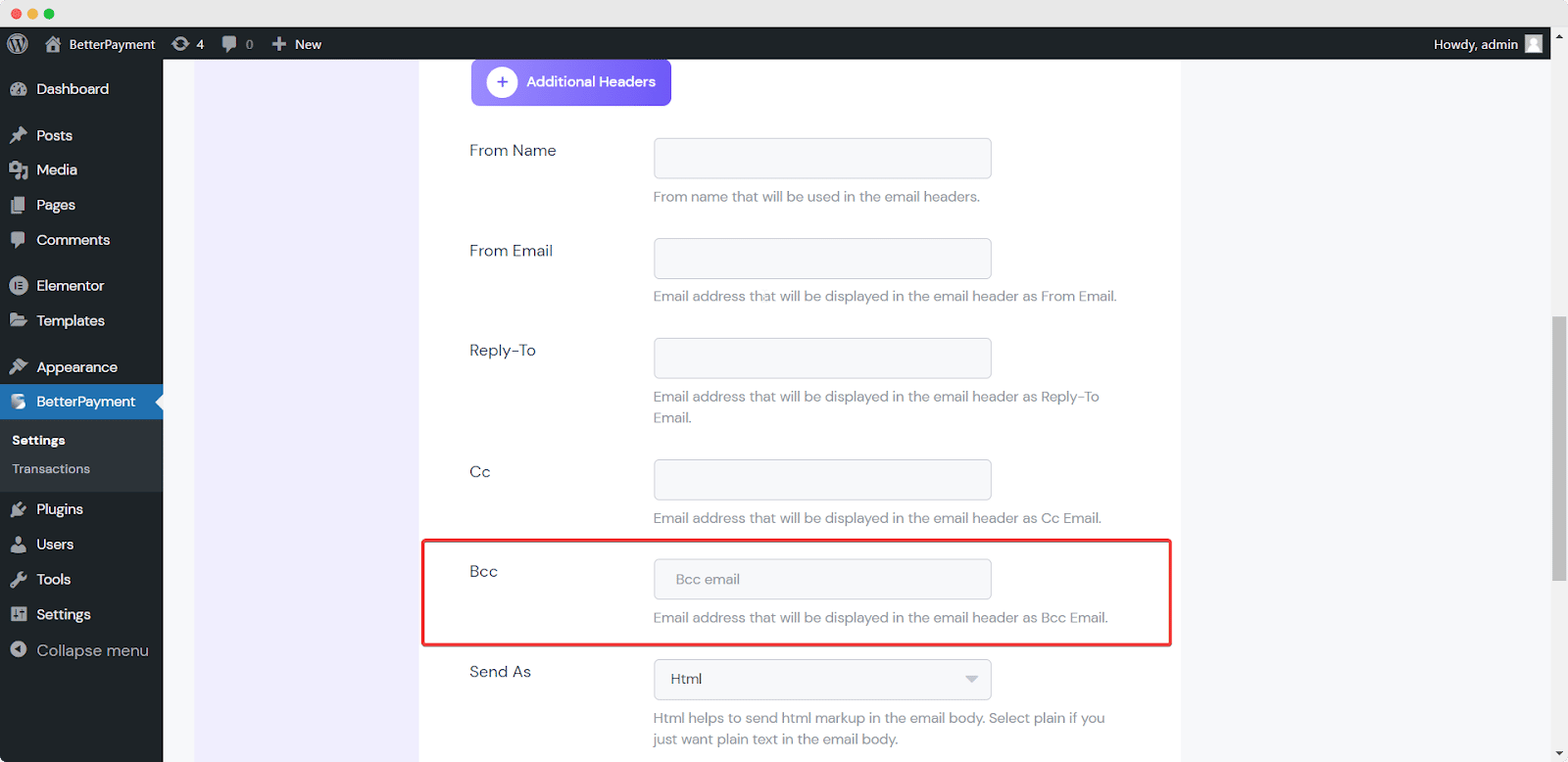 Also, you could configure whether you want to send these emails as HTML or plain text from the 'Send As' section. Using the HTML option, you could send HTML markup in the email body easily.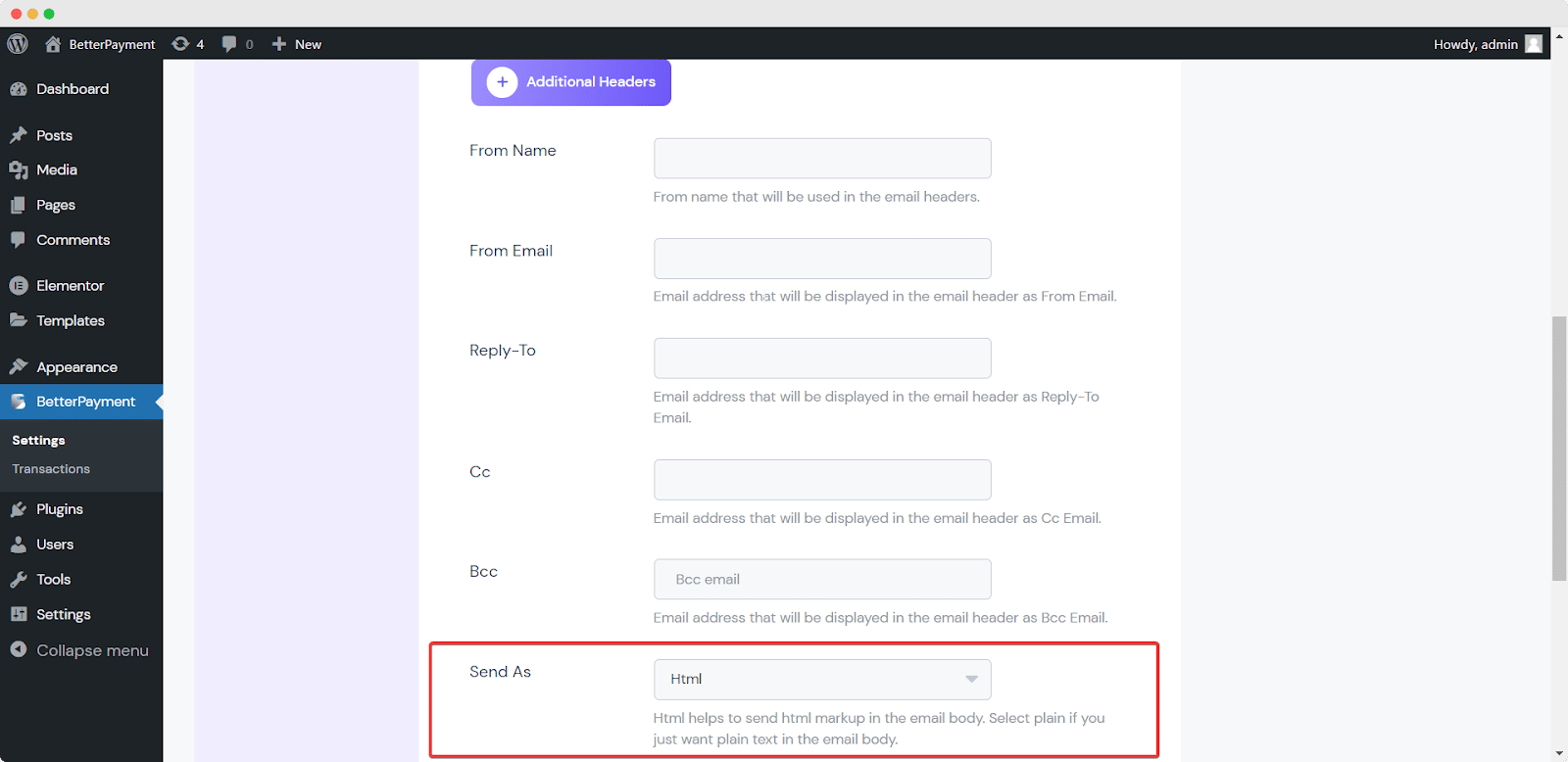 This is how easily you can set up admin email contents in Better Payment and send transaction alerts from your website.
Final Outcome Of Setting Up Admin Email In Better Payment #
By setting up the admin email using the steps above, you will get messages instantly to your email addresses when you get paid through Better Payment.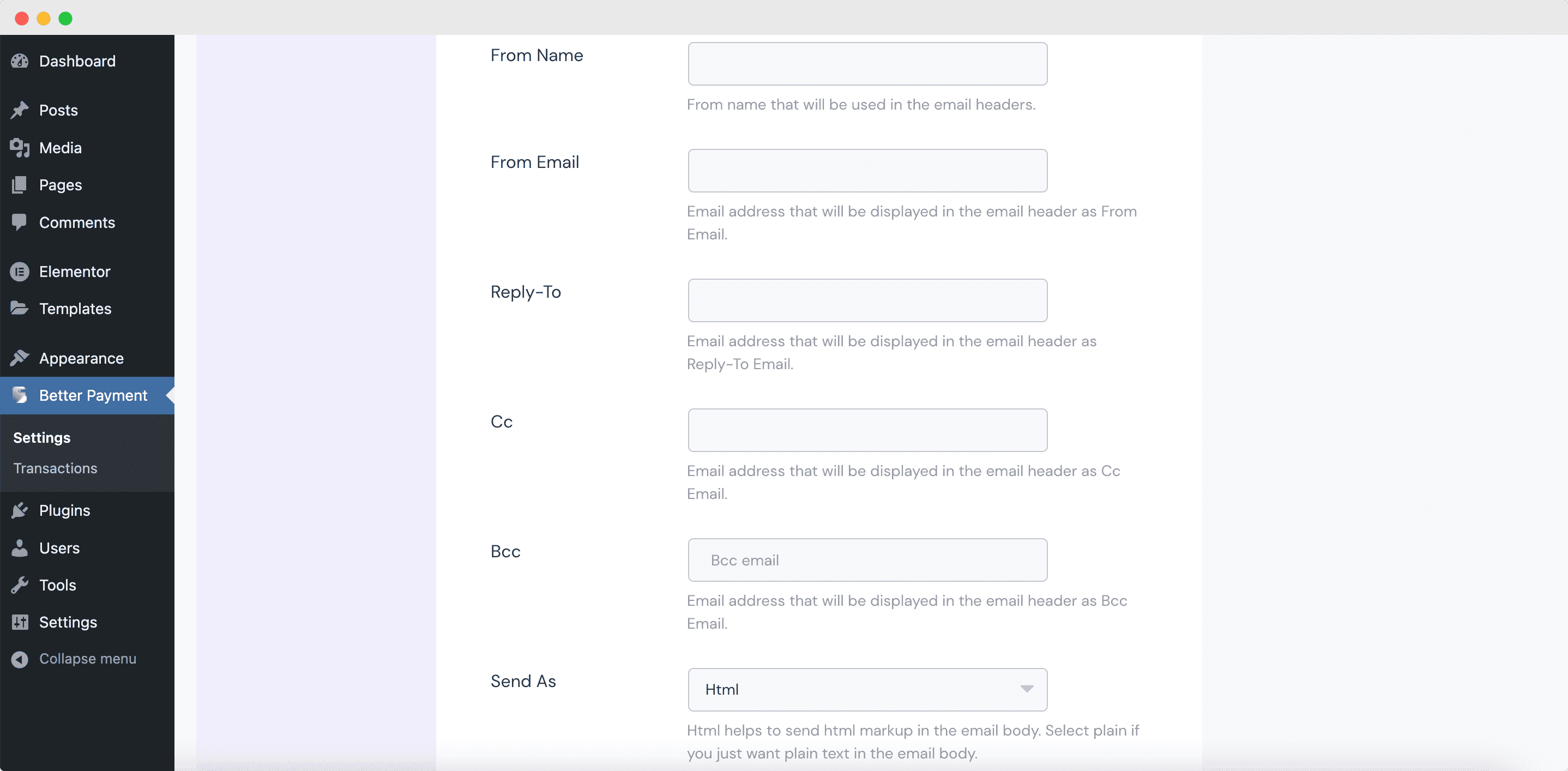 Getting stuck? Feel free to contact our dedicated support team for any further assistance