After adding plugins to the cart and completing your purchase from WPDeveloper using a payment method, you will receive an email with a link to open your account.
How To Open Your Account On WPDeveloper? #
Follow these guidelines to open your WPDeveloper account.
Step 1: Log in to your email account and look for an email from WPDeveloper. The email will contain your username, password and a link to open your account.
Step 2: After clicking on this link, you will be redirected to a new page where you can enter your username and password that you received in your email to log in to your WPDeveloper account.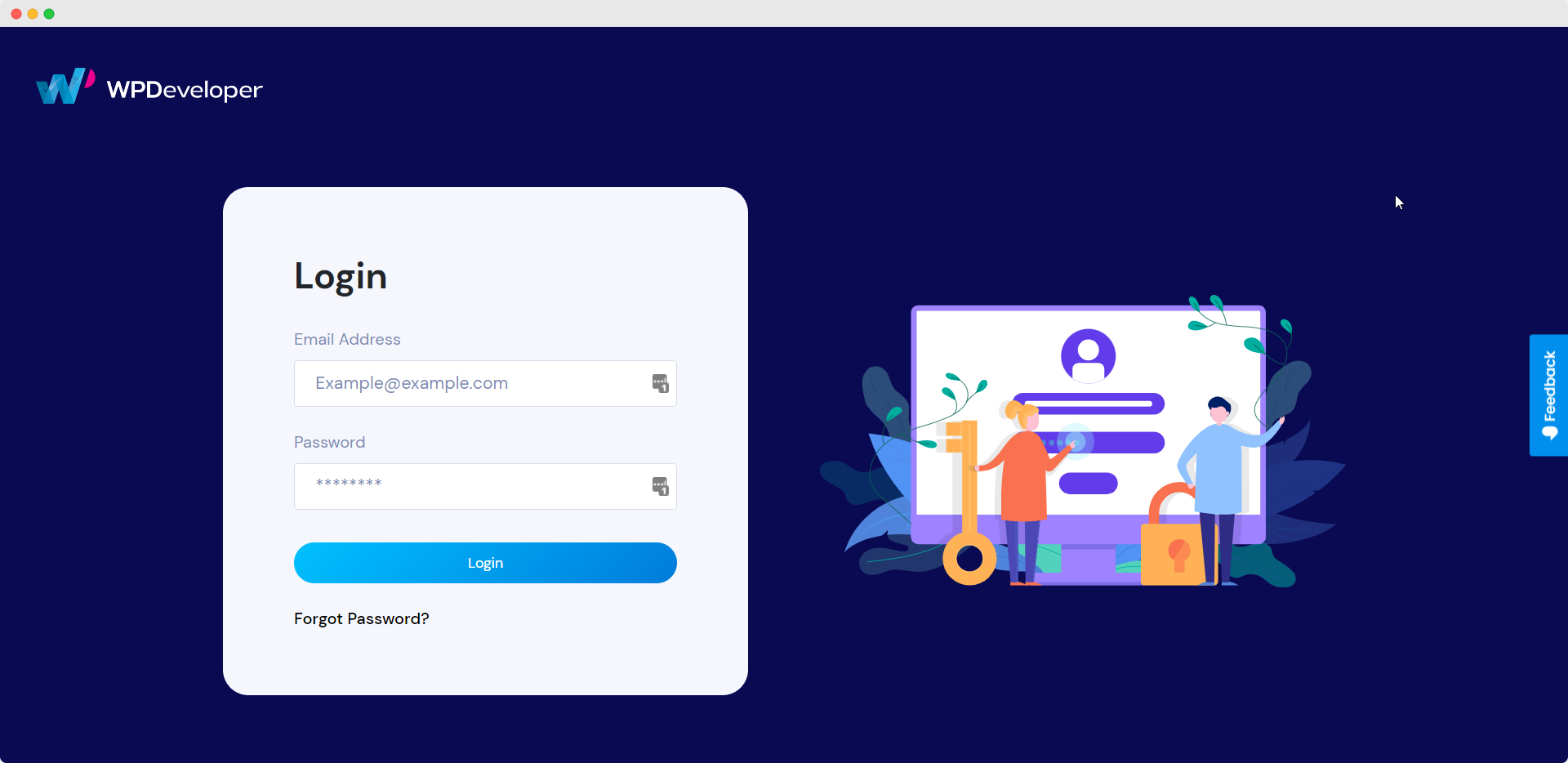 Step 3: Once you have entered your username and password hit the 'Login' button you will be able to view your WPDeveloper account as shown below. You can now view all the products you have purchased, their license keys, go through our documentation, view support tickets, subscriptions downloads and much more.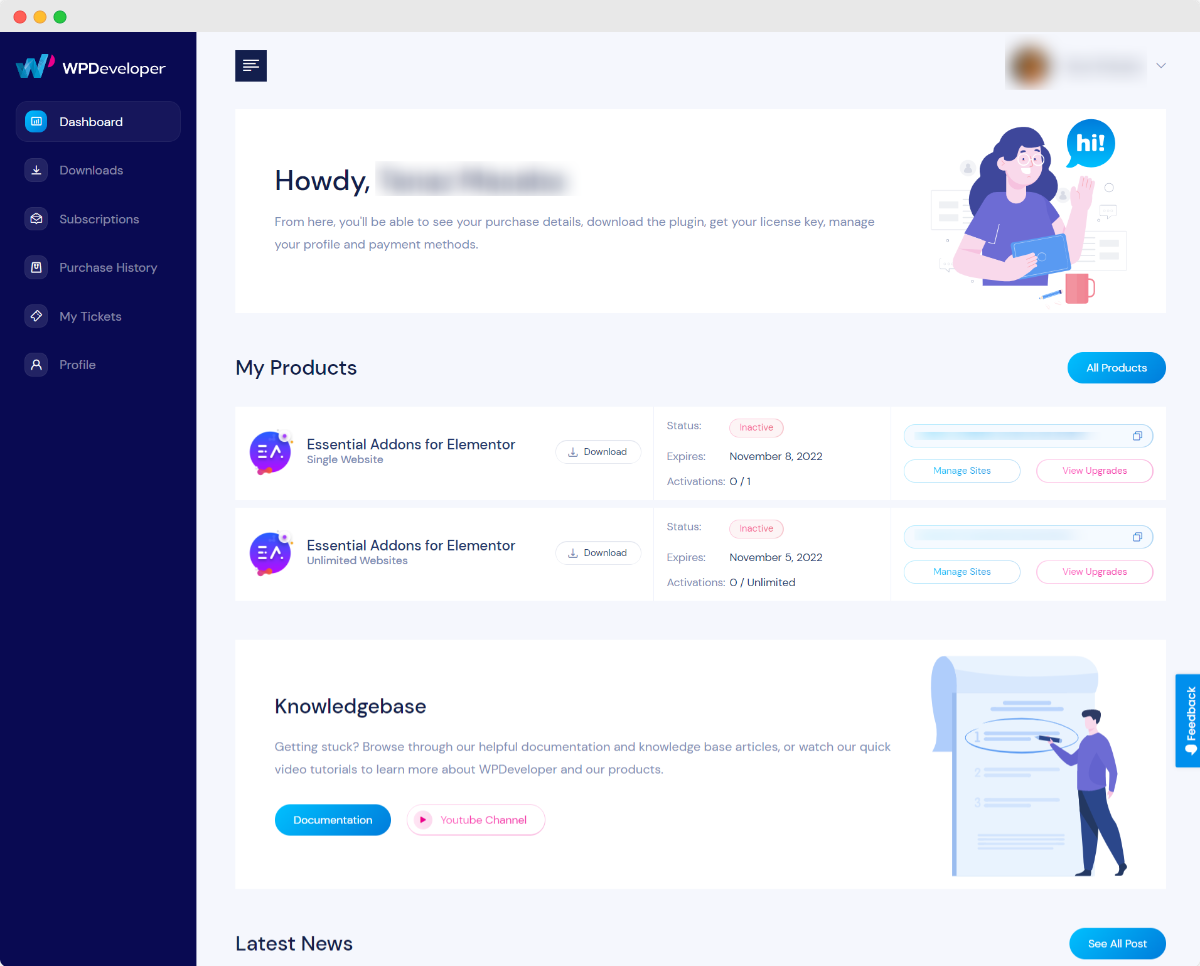 Getting stuck? Feel free to reach out to our friendly support team for further assistance or join our Facebook Community.