Disable Comments helps you prevent getting unwanted comments by allowing you to globally defuse comments from everywhere on your website, or by disabling comments on specific post types. This includes WordPress pages, posts, and media files. For those with multisite installations, this plugin also lets you deactivate comments on the entire network.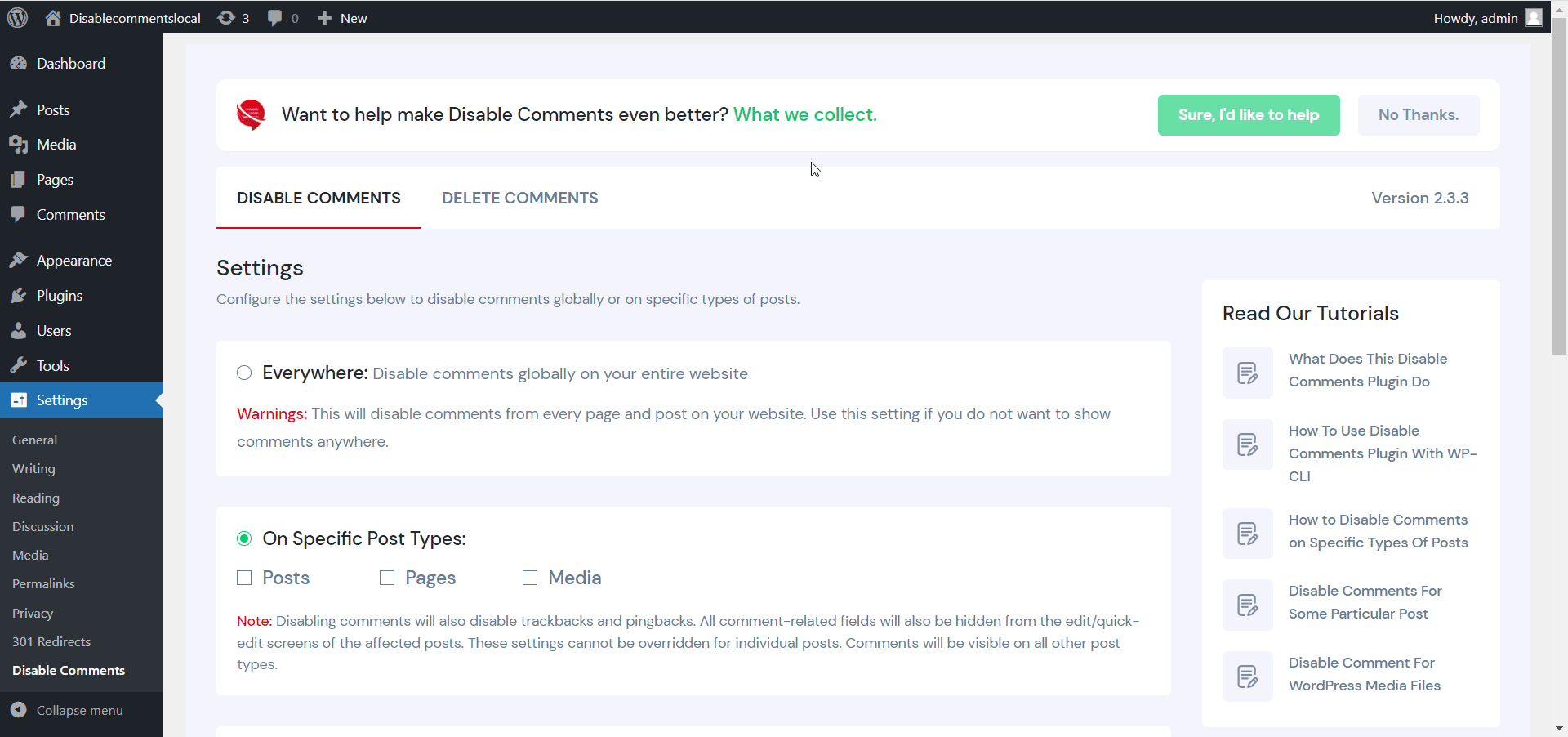 In addition to this, the Disable Comments plugin also lets you remove all comment-related items from the Admin Menu and the Admin Bar.
If you face any difficulties, feel free to contact our support team or join our Facebook Community.