Disable Comments lets you exclude comment-related settings based on your user roles. This way, you can easily get full control over which user types will see your website comment section or not. This is to help you manage your disabled comments from the entire site in advance.
How To Exclude Disable Comments Settings For Specific User Roles? #
Read the instructions below to learn how to exclude Disable Comments Settings on a user-role basis.
Step 1: If you want to exclude Disable Comments settings based on user roles, navigate to Settings→ Disable Comments.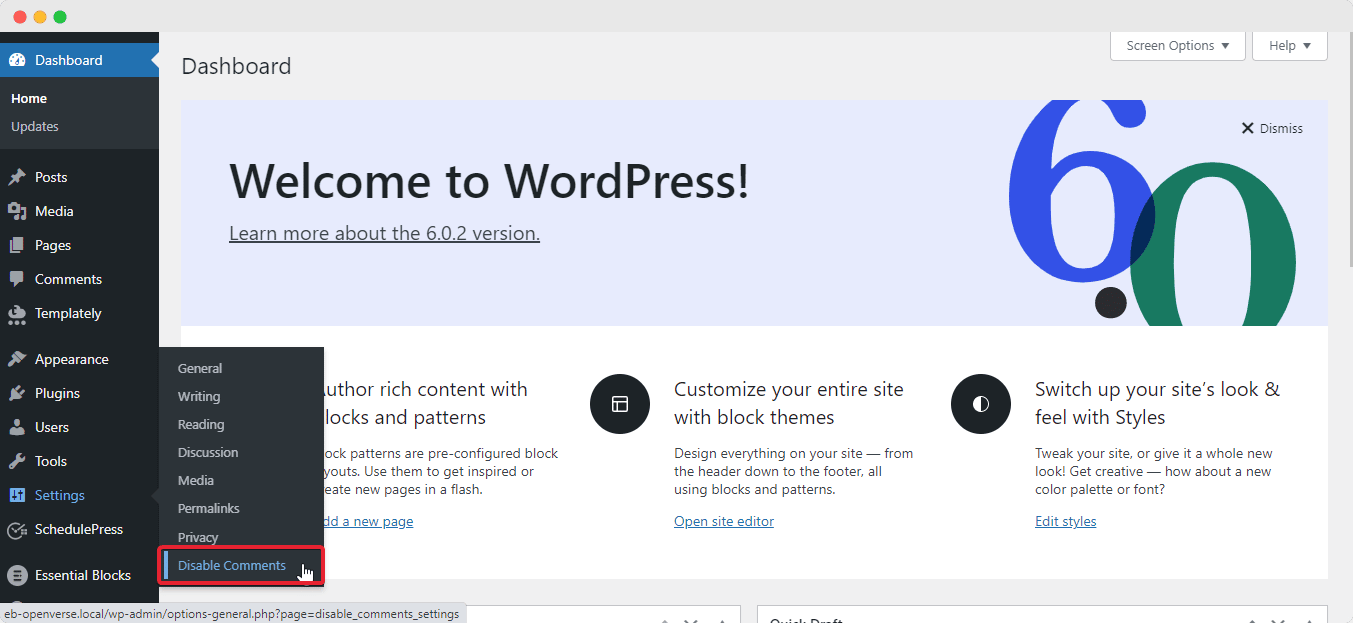 Step 2: Afterward, toggle on the 'Exclude Disable Comments settings based on User Roles' section and choose to enable the comments section for logged-out users, customers, and shop managers if you are running an eCommerce site or pick other available options and hit the 'Save Changes' button. 
Note: Whatever user roles you may choose, you are actually giving access to those user roles to see your website comments section and add their own comments as well. In other words, comments on your site will be visible and enabled only for those specific users.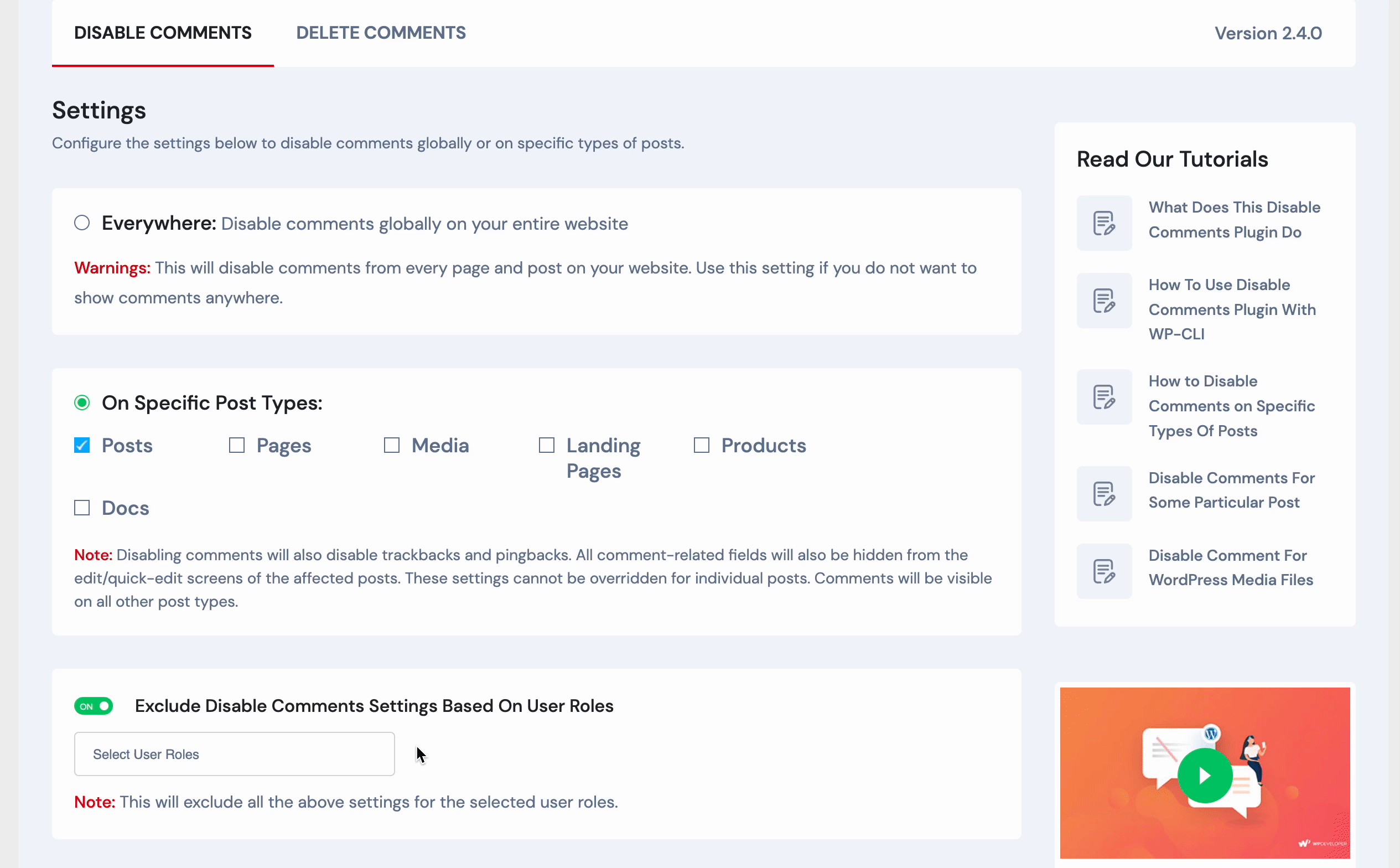 For example, here, we have excluded Disabled Comments settings only for logged-out users. So now only logged-out users can see your comments section on your WordPress site and provide their own comments too.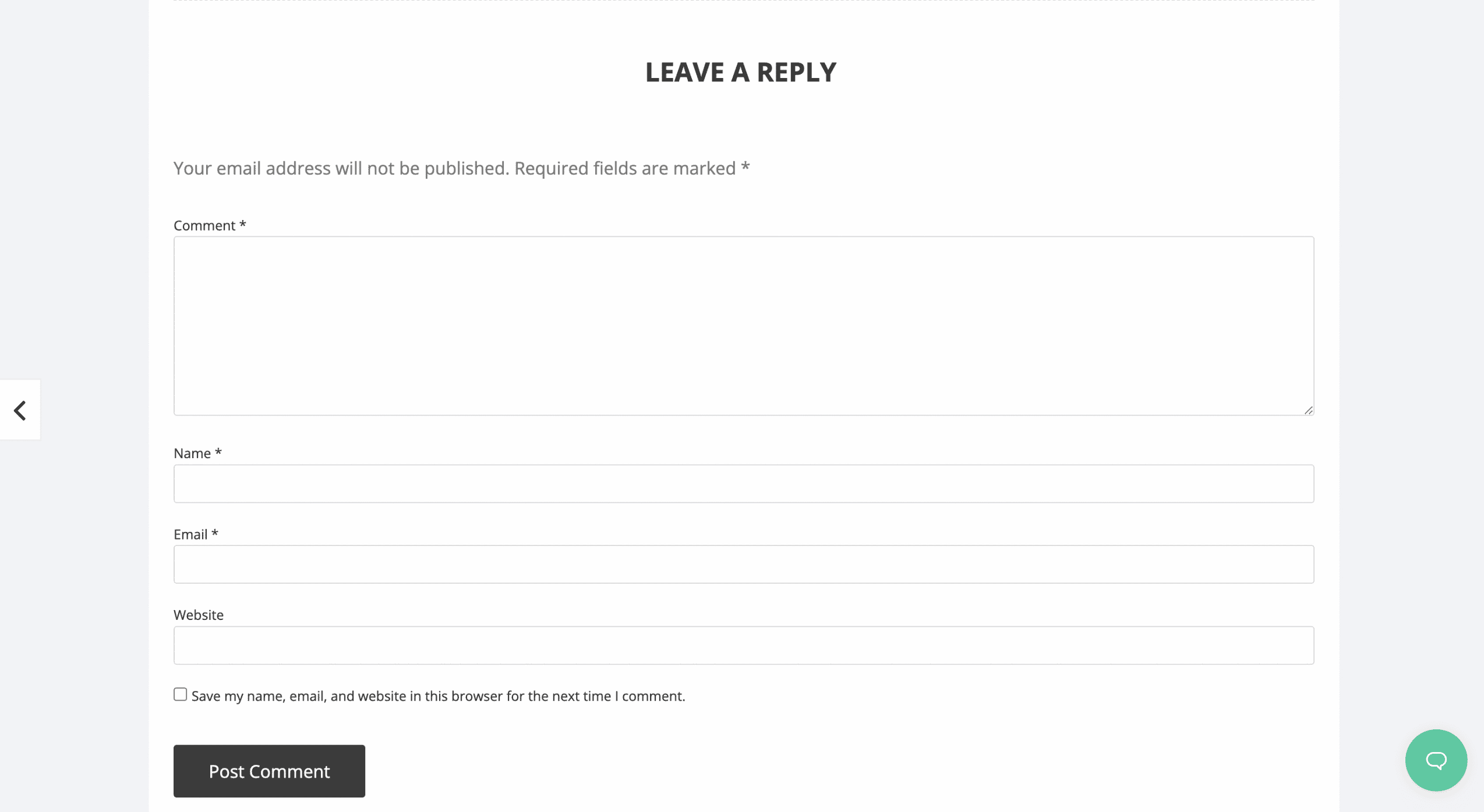 This is how easily following some simple steps, you can exclude Disable Comments settings based on user roles.
If you face any difficulties, feel free to contact our support team or join our Facebook Community.